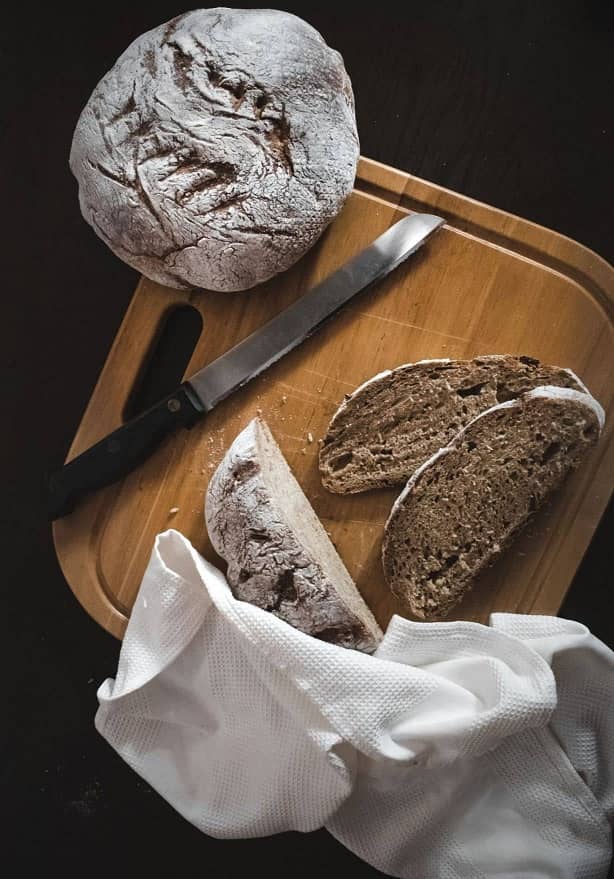 Your go-to source for quality wholesale bread knives
Niche can be your one-stop shop for sourcing wholesale bread knives with the best price vs. value ratio. We'll make your knife brand a cut above the rest. Build, launch, and scale with us guiding you along the way.
No upfront costs. No obligations.
A proven formula for building a bread knife business from scratch
We offer a full range of services for launching or scaling your bread knife brand. Why Niche?
More than sourcing
Product sourcing is just a fraction of what we do. We can help you customize, store, and fulfill your wholesale bread knife order. With Niche, you have all you need to start and scale a business in one place.
Inventory storage
Working with Niche gives you access to different warehouse solutions to store your wholesale bread knife order. Choose our US warehouse for your US customers or one of our three China warehouses for worldwide order fulfillment.
Product branding
Sick of generic products? Want to sell branded bread knives? Niche can help you develop and customize your product. Private labeling and white labeling are also parts of our services. All you need is an idea, and we take care of the rest.
No upfront cost
Our transparent work model is something we're proud of. That's why we have "no upfront cost" and "no obligation" policies. Our sourcing service is free of charge. Don't like what you see? Don't pay anything. Zero risks.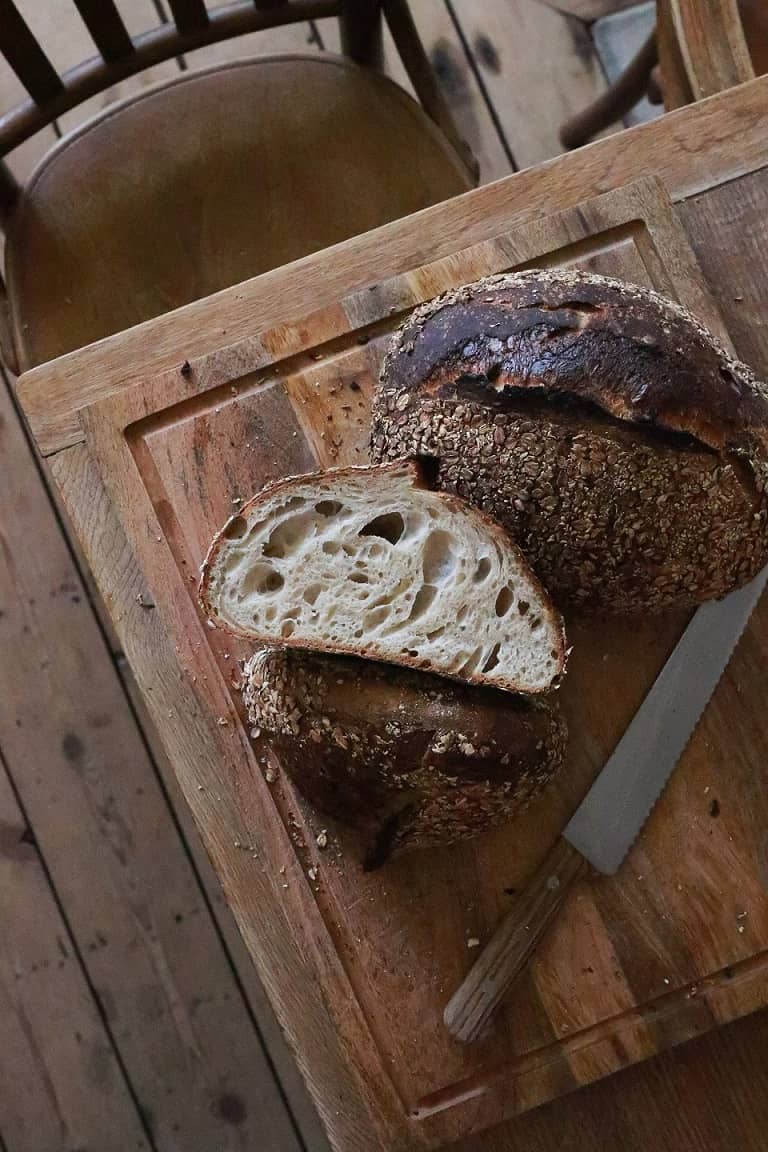 Why choose Niche to source your wholesale bread knives
Our client-centric approach is what keeps us growing. We always put your business first.
Top-notch customer service
As soon as you start working with us, we appoint a personal support agent to guide you through the process. Like this, you'll always have a contact person to reach in case of any questions or requests.
Quality control
Product quality is one of the greatest concerns when it comes to sourcing from China. With Niche, this will never be an issue. Our thorough quality inspection ensures that you always get the quality you expect.
Affordable delivery
When you're our client, you can enjoy multiple shipping methods, from budget-friendly sea freight to express delivery. It's all up to you and your budget. We want you to have as many choices as possible.
They found the same products for a cheaper price at the same time have a good relationship with them in which they were very transparent with us… They have transformed the way we do business.
Learn more about wholesale bread knives
Materials

Your first decision is to choose the preferred blades and handle material. For instance, stainless steel is the most common serrated edge blade material, while the handle can be made of different types of wood.

Price vs. quality

Another important factor to consider is the price of your wholesale bread knives. This price should always match the quality. Be wary of suppliers who promise unbelievable quality for a price that's too low and unrealistic.

Sharpness

Bread knives with an incredibly sharp serrated edge are made like that to cut through a loaf without smashing or compressing the bread.

Design

Last but not least, you want to find a product with an attractive and visually pleasing design. Your sales numbers depend on people actually liking the product.
A sandwich knife is similar to a bread knife, only shorter and sharper. It's often called a serrated utility knife or a tomato knife.

Contrary to chef knives which have a smooth edge, sandwich knives and bread knives have serrated edges, making them the best option for getting clean slices of bread, tomatoes, or other fruits and vegetables.
To source bulk bread knives, you can simply open Google and type "kitchen knife to resell", "wholesale bread knives", or "bulk bread knives" and check the top results. You should be able to find suppliers like this.

Alternatively, you could try searching for bread knife suppliers on B2B wholesale websites like Alibaba or DHgate. When you do this, always remember to look at the supplier or product reviews.

For the most cost-efficient and streamlined option, get in touch with a sourcing agent in China, such as Niche, to help you find the best value for your price.
Here's why buying bread knives from China is worth it:

Unbeatable prices
A wide range of products to choose from
Consistent supply
Wholesale prices and bulk discounts
Any MOQ
Customization and branding options

Despite all these pros, buying from China can be confusing, at first, due to the large market size and choices. A sourcing agent like Niche can help you navigate the local waters and find trustworthy suppliers.
Yes. We offer services tailored to different business models – dropshippers, wholesalers, retailers, and DTC brands. Throughout years of working, we've compiled a list of many trustworthy suppliers and manufacturers in China.

We speak the language, and we know where to look. The Chinese markets are full of quality suppliers and manufacturers, you just need to know where to look. Additionally, we can source from local websites like 1688. All based on your request.
Find the right supplier for your next best seller
With years of experience in sourcing for our customers, we have built a strong network of credible knife manufacturers in Yangjiang and Longquan, the major knife manufacturing hubs in China. No matter what kind of bread knives you are looking for, we can find or customize them for you.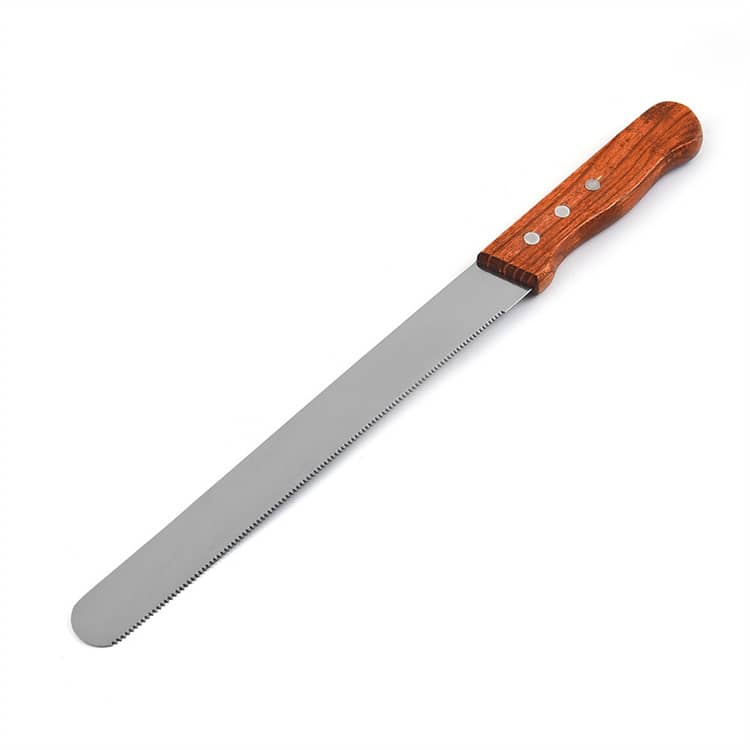 10-inch serrated bread knife with wood handle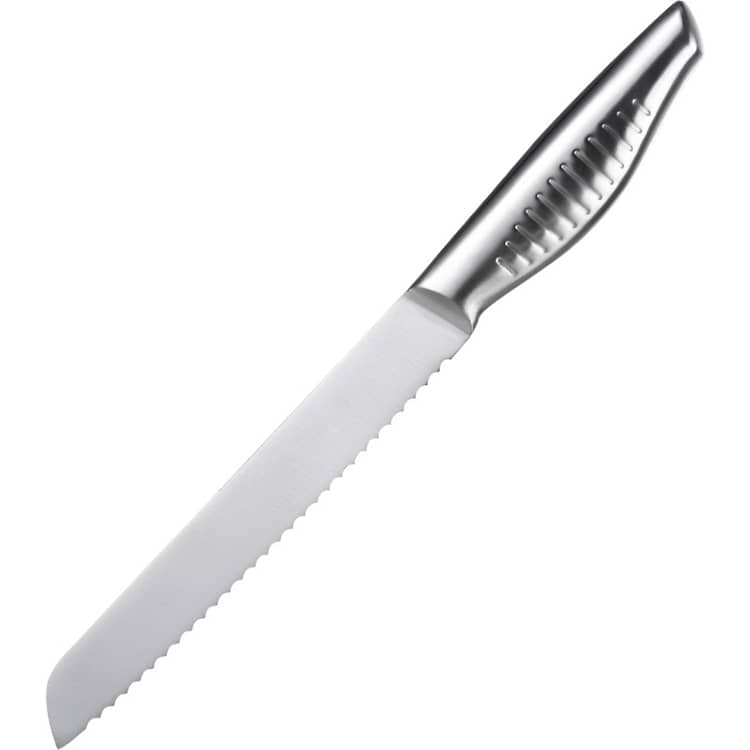 Stainless steel bread knife with hollow handle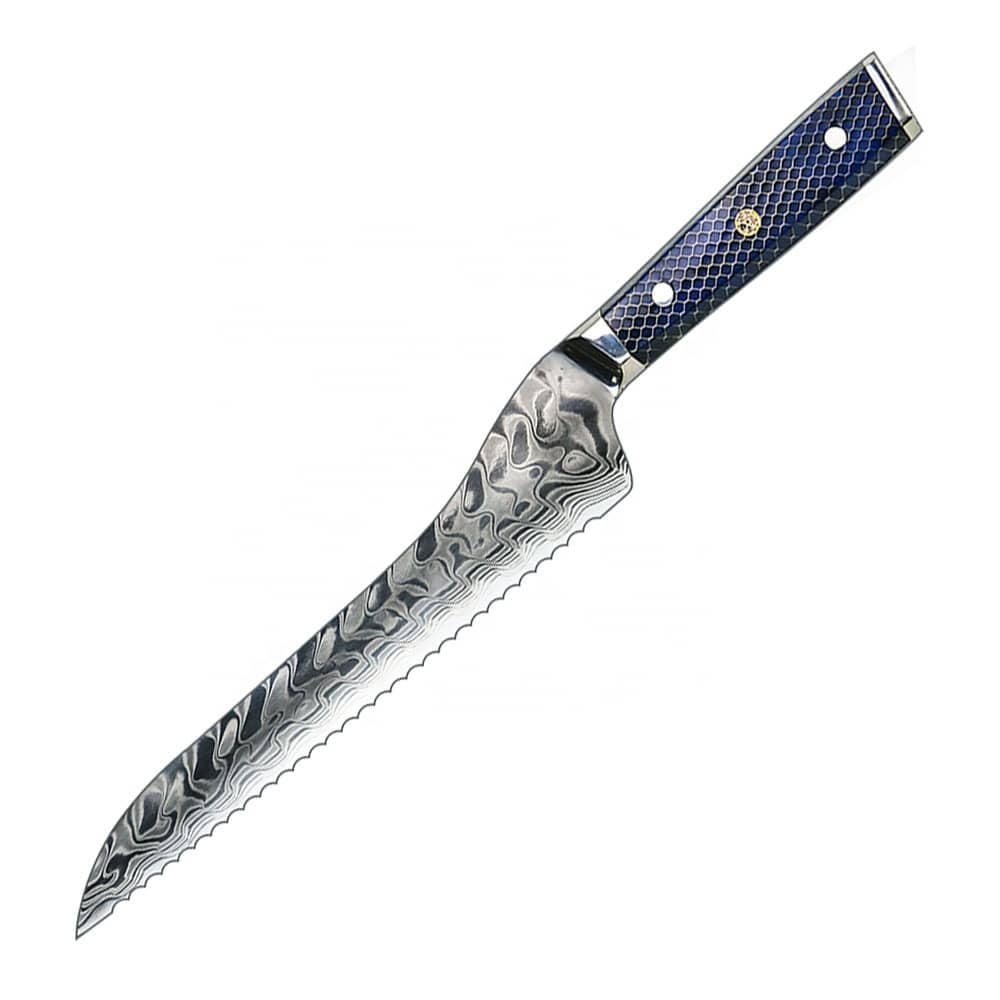 8-inch Damascus steel serrated bread knife
HOW IT WORKS
Buy in bulk or customize in 3 steps
Tell us what you need and we'll buy or custom the knives you want.
Get a sample to hold and feel for assessment and improvement.
Place your first order when you feel confident to start your project.
They give very fast solutions, high-quality products, the best customer service that you can get!!! Products are being delivered to the USA very fast. Warehouses in different countries. If you want to take your business to the next level, this is the company you want to work with!
Sergey
Niche client
An A to Z sourcing solution for your knife brand
See what we can do and choose your bread knife by asking for a free quote below.