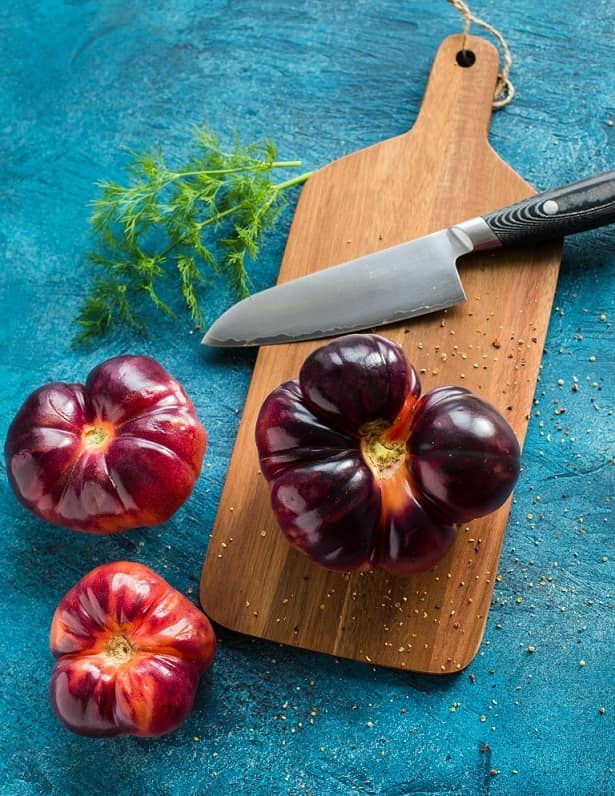 Wholesale cutting-edge carbon steel knives for your brand
Serious cooks use razor-sharp carbon steel knives. If you want to build a high-end carbon steel knife brand but don't know where to start, you've come to the right place. We're in the business of trust and quality – unbeatable prices for an extraordinary value.
No upfront costs. No obligations.
Give your brand an edge with a carbon steel knife
Here's why Niche is your best option for sourcing carbon steel knives with razor-sharp edges:
All-around service
If building a brand sounds too complicated to start, we're here to tell you that it doesn't have to be. Instead of contacting ten different service providers, Niche will simplify the process. We source, brand, store, and ship your product to the customer.
Inventory storage
If you want to order carbon steel knives in bulk but have nowhere to store them, we've got your back! Niche has warehouses in China and the USA. This allows us to ship globally as well as to your US customers.
Unlimited branding
With Niche, you don't have to sell generic carbon steel knives. We collaborate with manufacturers who can customize, private label, or white label your products. Branded carbon steel kitchen knives? Coming right up!
Zero upfront costs
We will never ask you to pay us upfront! Our product sourcing service is completely free of charge. We have a no-obligation policy, which means you don't owe us anything if you don't accept the quote and place an order.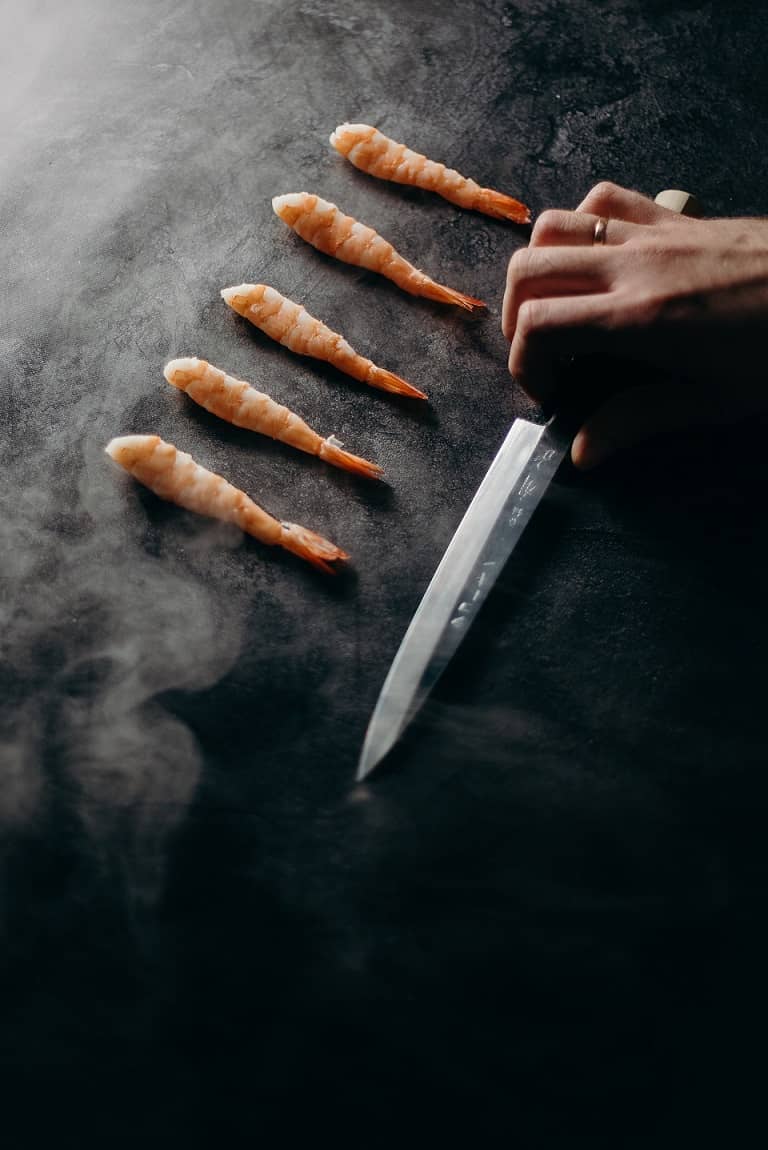 A better way to source carbon steel kitchen knives
Let your brand stand out and give your customers a taste of your story. Your brand. Your logo. We do the work!
Personal support agent
Working with Niche means having your own support agent to guide you through the process. We pride ourselves on our responsiveness and hand-in-hand approach. No more chasing suppliers!
In-depth quality inspection
Forget about inferior Chinese scam products. You can ask for a sample to check the quality for yourself or leave it up to us to perform a thorough quality inspection on your products. We personally check your items to enforce quality.
Budget-friendly delivery
To help our clients save costs, we've partnered with many different shipping providers. From cheap sea freight to express delivery – we can offer everything. We have a solution that fits every budget and need.
They found the same products for a cheaper price at the same time have a good relationship with them in which they were very transparent with us… They have transformed the way we do business.
Learn more about wholesale carbon steel knives
Well, first of all, you should know that all serious chefs swear by carbon steel knives. That means that if you build a brand around it, the demand is already there. Here are some carbon steel knife features:

Edge retention

First and foremost, carbon steel knives have razor-sharp edges that last for a very long time. The edge retention of this quality knife is one of its greatest assets.

Sharpness ease

Although carbon steel knives are harder than stainless steel knives, it's somehow easier to sharpen their cutting edge. Regularly sharpening your carbon steel blade will keep it durable and in top shape.

Toughness

A carbon steel blade is extremely hard. This makes it tough and resistant to abrasion and force. That's why carbon steel knives can hold their shape for ages. However, this toughness makes them also very brittle – if you drop them, they will not bend – they will crack.
When choosing a quality knife, whether it's for chefs or home cooks, the first thing you have to consider is the blade material. Typically, most kitchen knife steel is either carbon steel or stainless steel. Here's how they're different:

Performance

In terms of performance, a carbon steel chef knife is much sharper and stronger than a stainless steel knife. That's why most professional chefs choose high carbon steel as their blade choice.

Ease of maintenance

Here, stainless steel wins. Carbon steel knives have to be immediately cleaned and periodically rubbed with mineral oil to not get rusty. Stainless steel knives, on the other hand, require minimum maintenance and effort.

Edge retention

When it comes to the ability to maintain sharp edges, carbon steel wins again! It has a razor-sharp edge that lasts a very long time. On the contrary, stainless steel knives are softer and their cutting edge becomes dull faster.
Carbon steel knives have to be manufactured properly and from the right materials to last long and have a great performance. So, in this case, it's even more important to find the right supplier. You have several options to search for manufacturers:

Google "wholesale carbon steel knives"
Check B2B websites like Alibaba, 1688, or DHgate
Get in touch with us and ask for a free quote
Ordering bulk carbon steel knives from China can be an extremely profitable brand business. However, due to the sensitivity of this product and the need for quality manufacturing, we recommend doing a fair amount of research if you're vetting suppliers on your own.

Although sourcing from China is definitely the most affordable option for your business, not all suppliers offer the same quality and conditions. If the price seems too low for the quality they promise, be careful! Even though it's from China, the price should match the value you ask for.
Yes! We've been helping dropshippers, wholesalers, retailers, and DTC brands to build their brands from the ground up for many years now.

As the market leader in all things eCommerce, we have long-lasting partnerships with suppliers from every industry, including kitchen knives.

No matter the branding, specifications, or size of your order – we can help! Our sourcing service is entirely free, with zero obligations or upfront costs. So, just let us know what you need and wait for us to source and give you an offer.
Find the right supplier for your next best seller
With years of experience in sourcing for our customers, we have built a strong network of credible knife manufacturers in Yangjiang and Longquan, the major knife manufacturing hubs in China. No matter what kind of carbon steel knives you are looking for, we can find or customize them for you.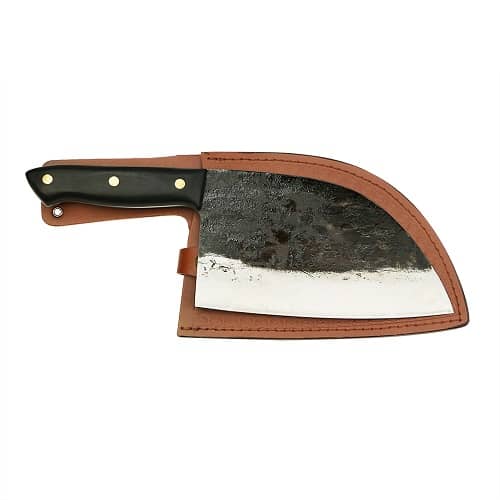 High carbon steel forged cleaver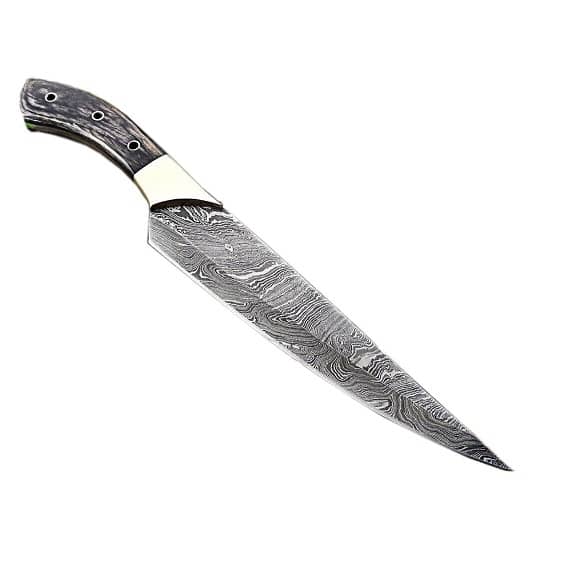 High carbon Damascus steel chef knife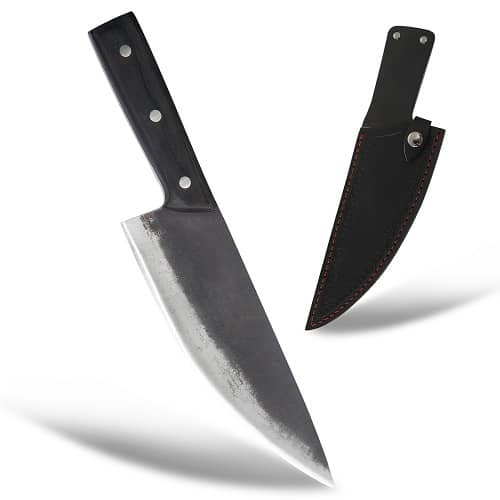 Handmade high carbon steel chef knife
HOW IT WORKS
Buy in bulk or customize in 3 steps
Tell us what you need and we'll buy or custom the knives you want.
Get a sample to hold and feel for assessment and improvement.
Place your first order when you feel confident to start your project.
They give very fast solutions, high-quality products, the best customer service that you can get!!! Products are being delivered to the USA very fast. Warehouses in different countries. If you want to take your business to the next level, this is the company you want to work with!
Sergey
Niche client
Affordable carbon steel knives with
no compromise on quality
Join the Niche family and see why almost all our clients stay with us for years to come.