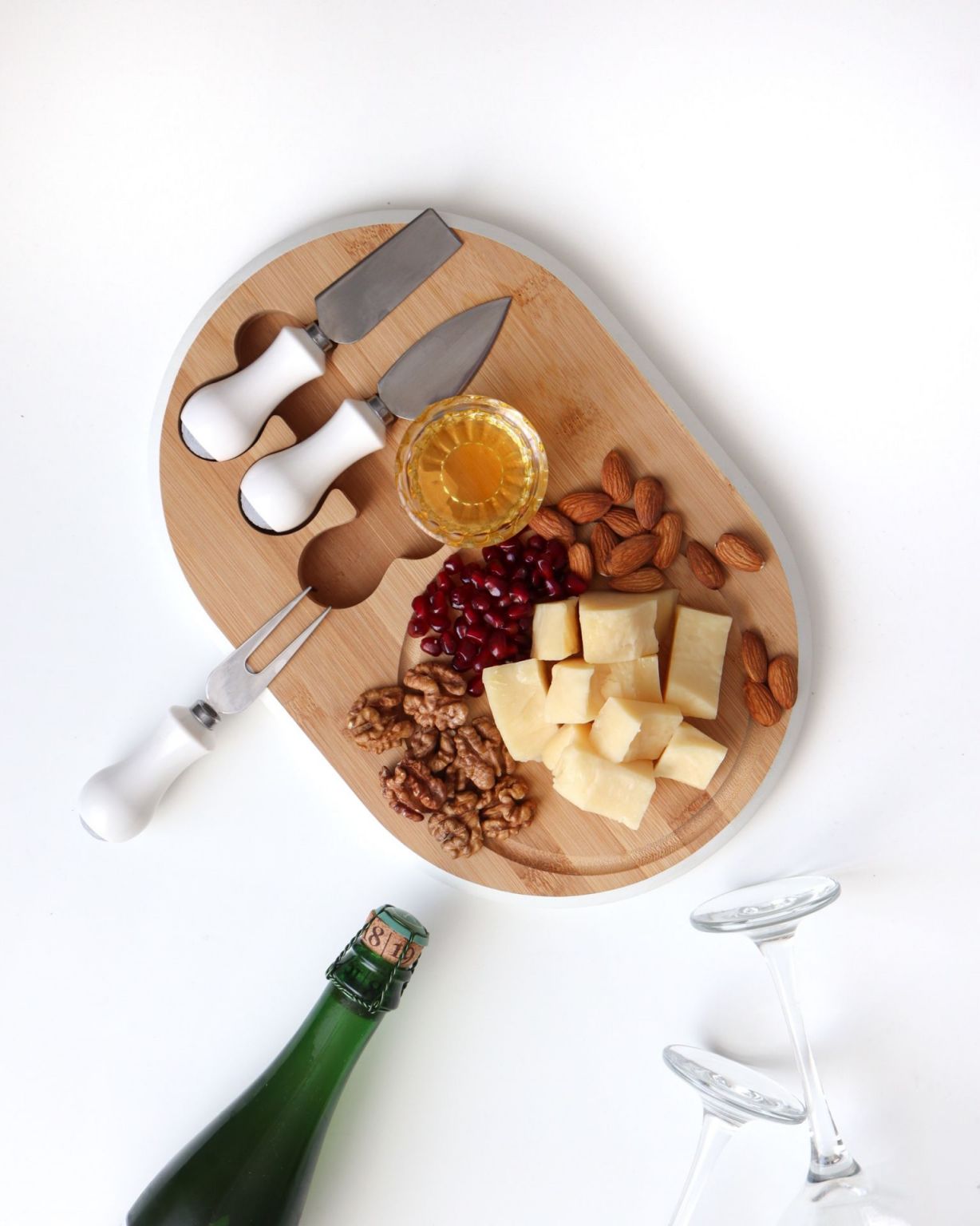 Wholesale cheese knives—buy cheap in bulk and private label for your brand
We can help you source bulk cheese knives that match your budget. With Niche, building a brand is easy and straightforward. Tell us your desired product model, and we'll deliver on our promise!
No upfront costs. No obligations.
The easiest way to source bulk cheese knives from China
Niche helps you build a brand from scratch. We find products your buyers will love, you just focus on selling.
No stress sourcing
Struggling to find trustworthy suppliers? Not sure how to find high-quality bulk cheese knives? With our product sourcing service, we take care of everything and strive to meet your exact product specifications and needs.
Close to your customers
We have US warehouses and worldwide fulfillment centers that give us a geographical advantage when you need fast deliveries. With Niche, you can ship your cheese knives from the US instead of China.
One-stop-shop solution
We're leaders in product sourcing, but that's not all. We're a full-service agent, and we can help you with branding, product development, order fulfillment, and worldwide shipping – all you need to launch a branded store!
Quality inspection
Every single cheese knife that leaves our warehouses will go through a strict quality control process. Niche aspires to deliver high-quality products and build long-term partnerships with our clients.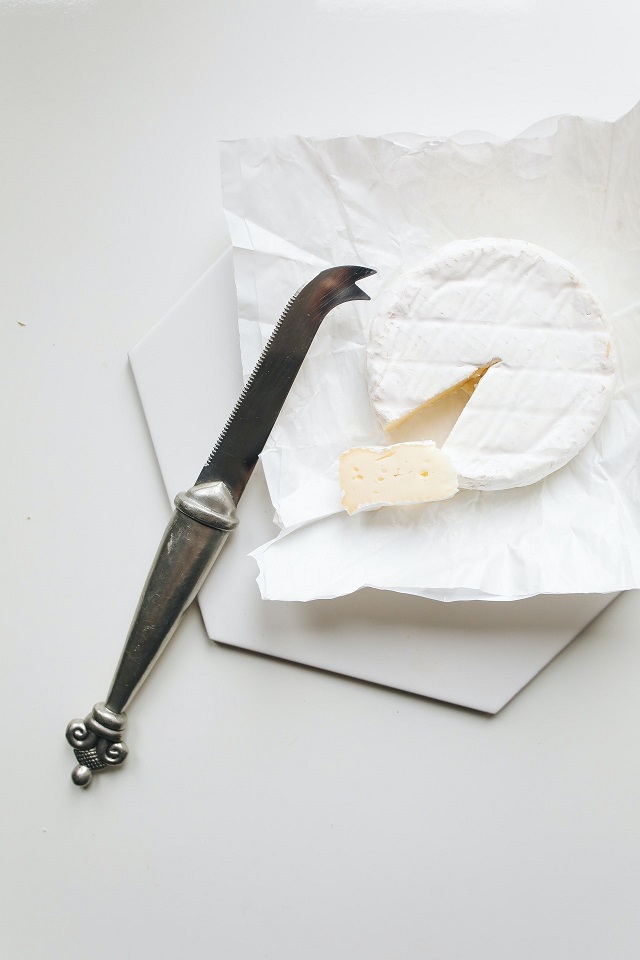 We've got your back from launch to scale
Niche is ready to grow with you. We're flexible and adjust to each client's needs and sourcing requests.
Grow with support
Once you start working with us, you get your personal support agent who will answer every question and solve every problem you come across. We communicate through WhatsApp, Skype, or email – whatever works best for you.
Budget-friendly shipping
Niche collaborates with many different delivery services to offer you the best option for your needs. From the cheapest sea freight services to express shipping and everything in between – it's your choice.
Branded packaging
If you want to launch a brand store or simply sell a cheese knife set in a branded package, Niche is your best bet. We can ship your products with a branded box, bag, slip, thank you note, or anything else you need.
They found the same products for a cheaper price at the same time have a good relationship with them in which they were very transparent with us… They have transformed the way we do business.
Learn more about buying bulk cheese knives
Some of the best-selling cheese knives we can help you source are:

Open work blade knives (soft cheese knives)
Cheese spreaders (similar to a butter knife)
Pronged cheese knives
Flat cheese knives (chisel knives)
Gorgonzola knives
Narrow plane cheese knives
Parmesan (spade) knives
Slim blade cheese knives
Cheese cleavers
Cheese slicer (cheese plane)
Hard-cheese knives (double-handle knives)
A typical soft-cheese knife will have blade holes to avoid the cheese sticking to the blade. The idea here is that the holes allow for breathing, and they minimize the surface of the blade so that the cheese slips easier and doesn't stick so much.
If you've ever tried to prepare a cheese board for your guests, you probably already know that you should use different knives for different cheese types.

High-quality cheese knives shouldn't work against your cheese – if it sticks, breaks, or crumbles your cheese, it's probably not the best quality (or not the right knife for the cheese type). For instance, stainless steel cheese knives are a great no-rust option if you're looking for longevity. The quality, materials, and ergonomics of the knife handle also make a difference. But, there's an option for every budget.

On the lower end of the budget, we can find quality plastic cheese knife suppliers. Or, we could source a quality cheese knife with a bamboo handle to perfectly complement your cutting board. So, the specifications and features will largely depend on whether you're buying a cheap cheese knife set, a commercial cheese knife, or professional-grade ones.

All in all, a good cheese knife:

Will fit to the cheese type
Will have an ergonomic and comfortable handle
Won't crumble, break, or stick to your cheese
Will be durable and rust-free
If you're on the market for bulk cheese knives, you could simply Google to find wholesale websites such as Alibaba, AliExpress, or Made-in-China.

Alternatively, you can get in touch with a local sourcing agent like Niche. We know the market inside-out, we speak the language, and we can negotiate better prices. As a bonus, we're here on the spot to inspect the quality of your cheese knives before we dispatch them.
Yes, it's worth it! In fact, in China, you'll probably get the best value for your money. However, beware, since the market here is flooded with unreliable suppliers who lack product quality. Except for this, the only other drawback of buying wholesale cheese knives from China is the delayed shipping time your customers could experience.

If you want to be sure of the quality of your products and want shorter delivery times, get in touch with us. We have warehouses in the US (where we can stock your order) so that your customers can enjoy their cheese knife set in a couple of days. Regardless of whether you're looking for cheap cheese spreaders or bulk butter knives, we can help!
It would be our pleasure to help! We're on the market helping dropshippers and eCommerce store owners launch and scale for many years now. So, we know all the ins and outs of the business. We have long lists of manufacturers up our sleeves and can help source bulk cheese knives and build your private label brand.
Find the right supplier for your next best seller
With years of experience in sourcing for our customers, we have built a strong network of credible knife manufacturers in Yangjiang and Longquan, the major knife manufacturing hubs in China. No matter what kind of cheese knives you are looking for, we can find or private label them for you.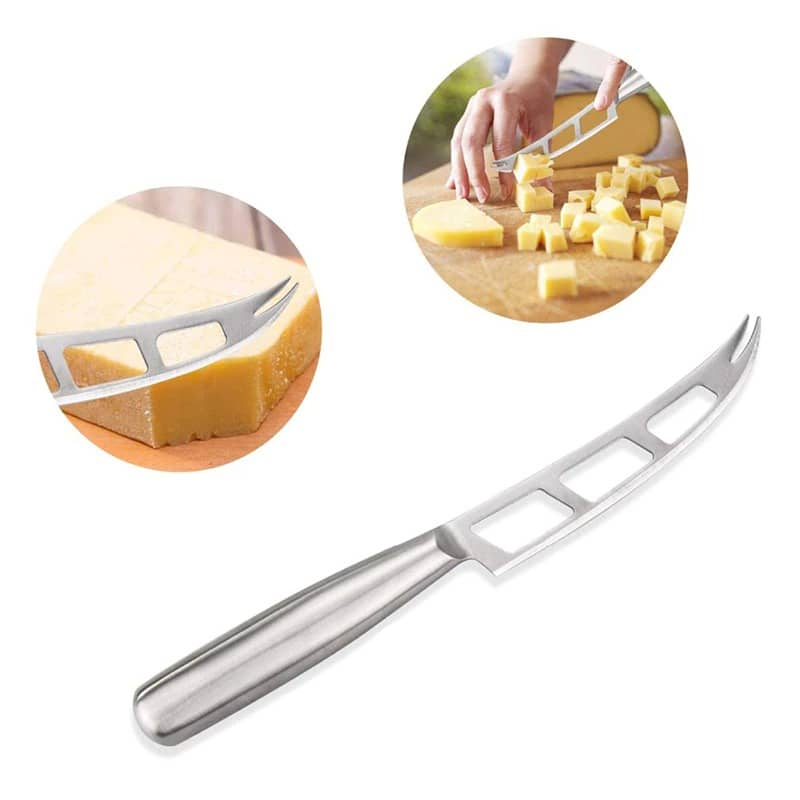 Soft cheese knife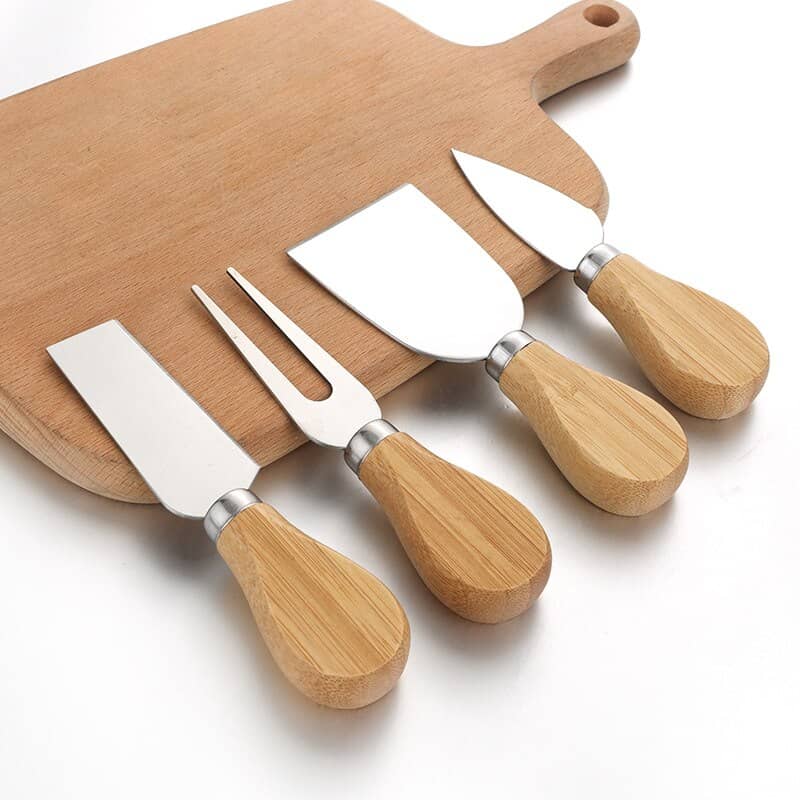 Cheese knife set with wood handle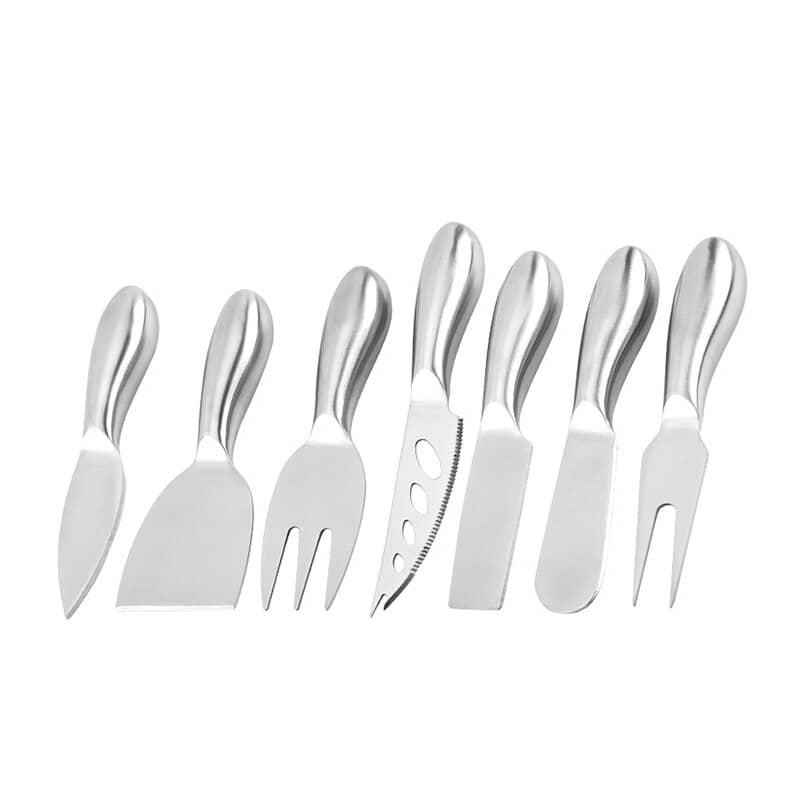 Stainless steel cheese knife set
HOW IT WORKS
Buy in bulk or customize in 3 steps
Tell us what you need and we'll buy or custom the knives you want.
Get a sample to hold and feel for assessment and improvement.
Place your first order when you feel confident to start your project.
They give very fast solutions, high-quality products, the best customer service that you can get!!! Products are being delivered to the USA very fast. Warehouses in different countries. If you want to take your business to the next level, this is the company you want to work with!
Sergey
Niche client
Build your kitchen knife brand with Niche
We source and brand. We fulfill orders and ship to customers. Your job is just to sell and scale.