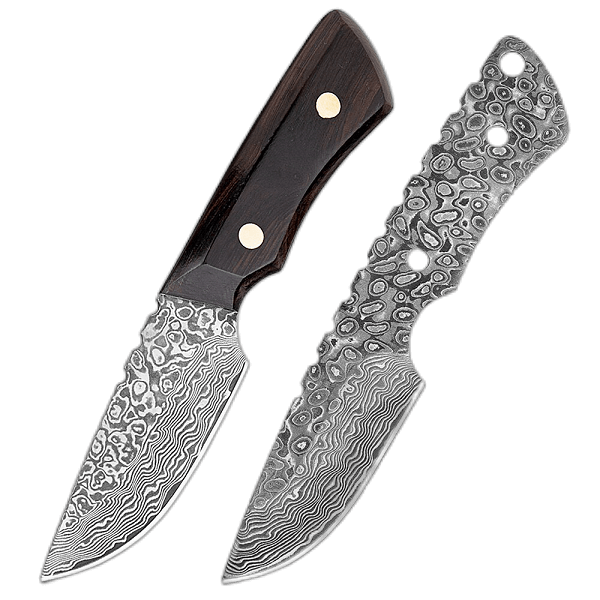 Buy wholesale Damascus knife blanks from reliable suppliers in China
Let Niche help you source Damascus knife blade blanks with high quality and affordable prices. We're more than just a product sourcing agent. With us, you get a full-service supplier for all your business needs.
No upfront costs. No obligations.
Source Damascus steel blanks directly from manufacturers
Everything you need for building a brand – all in one place. That's what Niche is all about.
All-around services
Here at Niche, we want to make creating a brand easier than ever. No more running after ten different suppliers – we do it all. Let us source, brand, store, and dropship your products to your customers' hands.
No upfront costs
Our sourcing service is entirely free, with zero commitments or upfront costs. Just let us know what you need and wait for us to source and give you an offer. If you don't like it, no worries. With us, you have no obligations.
Branding possibilities
Niche is all about forging a new path in your industry and setting yourself apart from the competition. And what better product to brand than Damascus knives? Take advantage of our white label and private label services and build a brand.
Storage solutions
Let us help you order Damascus knife blanks with our bulk order service. We have warehouses in the US and China, allowing us to ship internationally as well as within the US. We aim to bring your products closer to your customers.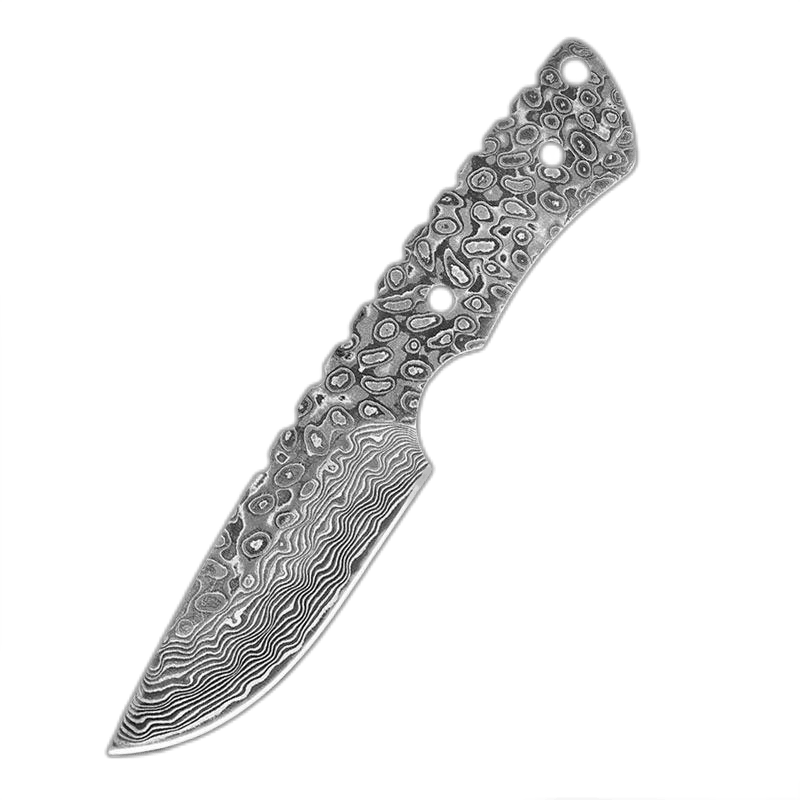 An easy way to start selling Damascus knife blanks
We guide you and hold your hand every step of the way. With us, you'll always have support.
One-on-one support
As soon as you place your first order, we pair you up with a personal support agent who will be there to guide you through the entire process. With us, you'll always have a contact person you can reach if you have questions.
Quality inspection
Our rigorous quality control process ensures that every product meets your standards. With us, you'll always get what you paid for, never less. Having a good product is the basis of your business, and we understand that.
Affordable shipping
We've partnered with various delivery providers to help our clients save costs. From cheap sea freight shipping to express delivery – we can offer a solution that fits every budget and need. We want you to be as successful as possible.
They found the same products for a cheaper price at the same time have a good relationship with them in which they were very transparent with us… They have transformed the way we do business.
Learn more about wholesale Damascus knife blanks
Damascus steel knives are known for their hardness, sharpness, and the ability to retain their razor-sharp edges for longer.

The durability of a high-quality Damascus blade comes from the steels that are used. Typically, a Damascus knife is a sandwich of soft steels on the outside and hard steel on the inside. Like this, a Damascus blade has a sharp edge yet remains flexible.

Visually speaking, Damascus steel has a recognizable and breath-taking wavy pattern or design. This wavy design is because manufacturers mix 2 to 5 different alloys to get that pattern.

And finally, the time and effort that go into manufacturing a good quality Damascus blade is the reason these knife blanks are on the more pricey side.
Modern Damascus knife blades can be made in two different ways:

By forge-welding different steel alloys together and then twisting and customizing the pattern
By flattening out and folding one piece of steel so that it makes layers

In both cases, we get that famous wavy pattern of a Damascus blade.

The corrosion and rust resistance of a Damascus knife will depend on the types of steel it's made of. Most Damascus knife blanks are made of stainless steel. But, those that are made of high-carbon steel will need more care and maintenance.
Damascus knife blanks are pre-shaped knife blades used for building a custom Damascus knife. This can be a type of kitchen knife, chef knife, hunting knife, utility knife, and similar. They are ideal for knifemaking aficionados to complete their projects in less time and as gifts to knifemakers.
Generally speaking, there are three options to look for Damascus knife blanks at wholesale prices:

Google – search keywords like "Damascus knife blanks wholesale" or "bulk Damascus knife blanks"
Wholesale platforms – B2B marketplaces like Alibaba are another method of searching for suppliers
Sourcing agent – get in touch with us and show us the Damascus blade you want. We will send you a sourcing quote for free!
Damascus knives can be a high-ticket product. Being on the pricey side already, sourcing from manufacturers in China will give you the best value for your money.

China is a hub of knife producers. Here, you can find a plethora of choices. Of course, we understand that due to the language barrier, it can be difficult to navigate the waters here. But, with a local sourcing agent like Niche, you have nothing to worry about.
Yes, we can. We've been helping dropshippers, wholesalers, retailers, and DTC brands source and sell their products for years.

We have established partnerships with reliable suppliers and manufacturers on the Chinese market. There isn't a niche we haven't sourced in.

If thousands of satisfied clients aren't enough to convince you, simply test our sourcing for free. You lose nothing, you can only win.
Find the right supplier for your next best seller
With years of experience in sourcing for our customers, we have built a strong network of credible knife manufacturers in Yangjiang and Longquan, the major knife manufacturing hubs in China. No matter what kinds of knife making supplies you are looking for, we can find or customize them for you.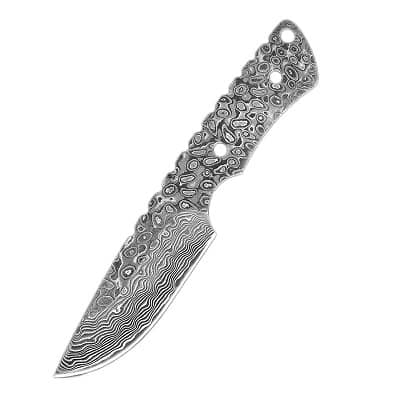 Damascus hunting knife blank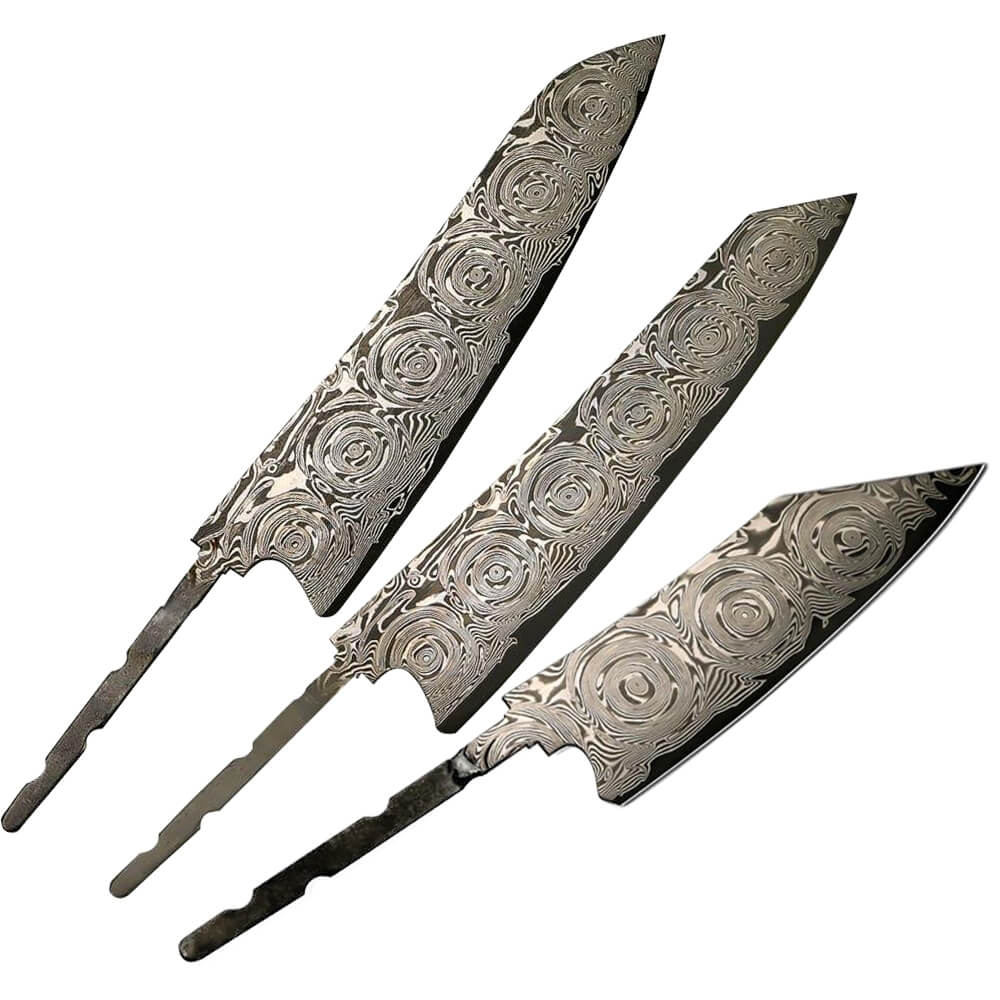 Damascus steel kitchen knife blanks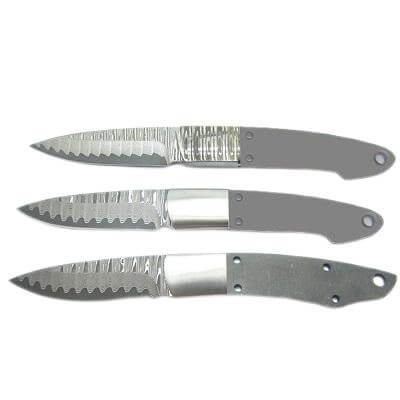 Full tang Damascus knife blanks
HOW IT WORKS
Buy in bulk or customize in 3 steps
Send us a product link or your product designs to buy or custom your own.
Get a sample to hold and feel for assessment and improvement.
Place your first order when you feel confident to start your project.
They give very fast solutions, high-quality products, the best customer service that you can get!!! Products are being delivered to the USA very fast. Warehouses in different countries. If you want to take your business to the next level, this is the company you want to work with!
Sergey
Niche client
The all-in-one solution for buying and selling
Damascus knife blanks
Finding Damascus steel blanks for sale has never been easier. See what we can do with zero costs.