Custom hand-forged knives for a unique artisanal brand
Let us source the best hand-forged knives and help you realize your business idea. Show us your design, and let us find the perfect manufacturer. With Niche, you'll have free time on your hands to focus on your sales.
No upfront costs. No obligations.
Helping you launch your one-of-a-kind hand-forged knife business
Niche offers all the services you need to launch and scale your new business venture.
All-around services
We offer services tailored to different business models – dropshippers, importers, wholesalers, retailers, and DTC brands. With us, you get the full package – sourcing, branding, storage, order fulfillment, shipping, and more!
A unique brand
Hand-forged knives are the perfect product for branding. With Niche, you can white-label or private label your forged knives and differentiate your brand from the competition. Why sell generic products when you can have a brand?
Zero upfront costs
Niche offers a sourcing service completely free of charge. Show us the product you need, and we'll start researching. Shortly after, we'll give you a quote. You don't pay anything if you don't like or accept the quote.
Inventory storage
If you choose Niche as your product sourcing agent in China, you can store your hand-forged knives in our warehouses. We have warehouses in China if you need worldwide shipping, and in the US if your customers are US-based.
A bulletproof way to source hand-forged knives
Here are some additional reasons why our clients choose Niche to source their products:
One-on-one support
As our client, we'll pair you with a personal customer support agent who will be there to guide you through every step of the process. With Niche, you'll always have a contact person available to address your concerns.
Quality inspection
We have a rigorous quality control process set in place to ensure that every single product matches your standards and expectations. With us, you never have to be afraid of receiving inferior products.
Affordable shipping
Niche can offer you a lot of different shipping methods to choose from, depending on the desired delivery time. We have solutions for every budget – from affordable sea freight shipping to express delivery.
They gave us very fast solutions for all our issues. They have a very good sourcing service. They source every product that we asked for—products of very good quality… I think they took us to another level in our business.
Learn more about wholesale hand-forged knives
Hand-forged knives are a favorite among chefs and cooks. They have some sort of a rustic and aesthetically pleasing feeling that's great for sales. Hand-forged knives feature:

Great edge retention
Durability
Toughness
Longevity

However, consider that the process of manufacturing these knives is labor-intensive and more expensive. As a result, they typically cost more than machine-stamped knives.
When choosing kitchen knives such as a chef knife to resell, you'll have two main options – forged blades or machine-stamped ones. These two terms refer to the differences in the manufacturing process.

Hand-forged knives are made of a single steel bar which a craftsman heats up and then pounds into the desired shape. On the other hand, machine-stamped kitchen knives are cut out of a steel sheet, and then honed and heated for strength.

Forged knives typically have a full tang which makes them more durable, and they're heavier than stamped knives. And, generally speaking, forged blades are tougher and known for holding their edge sharp for longer.
Some of the best suppliers for hand-forged knives in China can be found in Yangjiang and Longquan. These two cities have the largest industry for forged knives and craftsmanship, so many manufacturers are located there.
In our experience, it's more than worth it!

China is a hub for knife manufacturers, especially places like Yangjiang and Longquan. Here, we can find the best product quality and variety for any budget.

However, note that buying from China also has challenges like finding the right suppliers and product quality standards. Make sure you always check the supplier's background and order a sample before you place a bulk order.
Absolutely. We can source hand-forged kitchen knives, forged pocket knives, survival knives, and more. Request a free quote, and we'll start researching the best product options for your needs.
How a hand-forged knife comes into being
In the past, hand-forged knives rely heavily on the blacksmith's instincts and experience. Today, these knives are still produced by hand but with the help of modern technologies. A more streamlined process means less time, less money, and knives with more consistent performance.
What hasn't changed is that each knife has passed through the good eyes and thoughtful hands of a trained specialist, just as it has in the old days.
Find the right supplier for your next best seller
With years of experience in sourcing for our customers, we have built a strong network of credible knife manufacturers in Yangjiang and Longquan, the major knife manufacturing hubs in China. No matter what kind of forged knives you are looking for, we can find or customize them for you.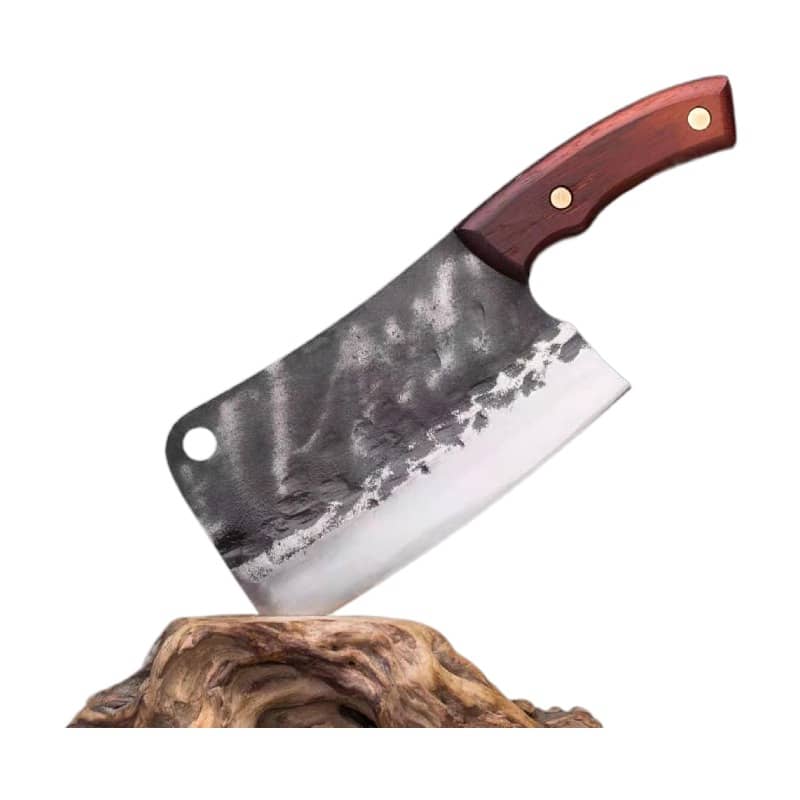 Handmade butcher knife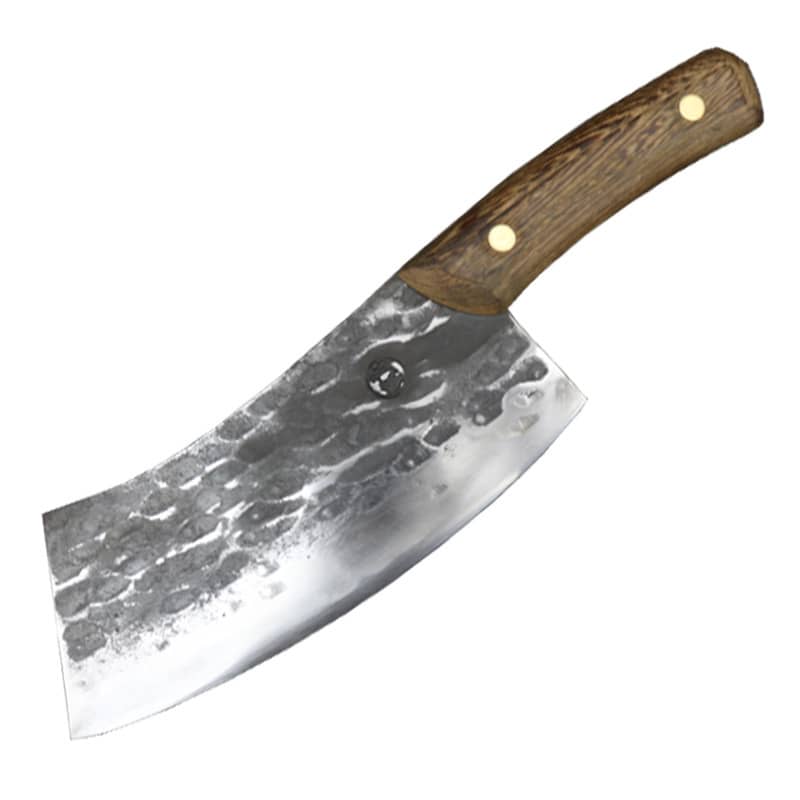 Hand forged cleaver
Hand forged chef knife
HOW IT WORKS
Buy in bulk or customize in 3 steps
Tell us what you need and we'll buy or custom the knives you want.
Get a sample to hold and feel for assessment and improvement.
Place your first order when you feel confident to start your project.
They give very fast solutions, high-quality products, the best customer service that you can get!!! Products are being delivered to the USA very fast. Warehouses in different countries. If you want to take your business to the next level, this is the company you want to work with!
Sergey
Niche client
Launch and scale your hand-forged knife business with us
Niche offers the simplest way to source forged knives for every brand's needs.