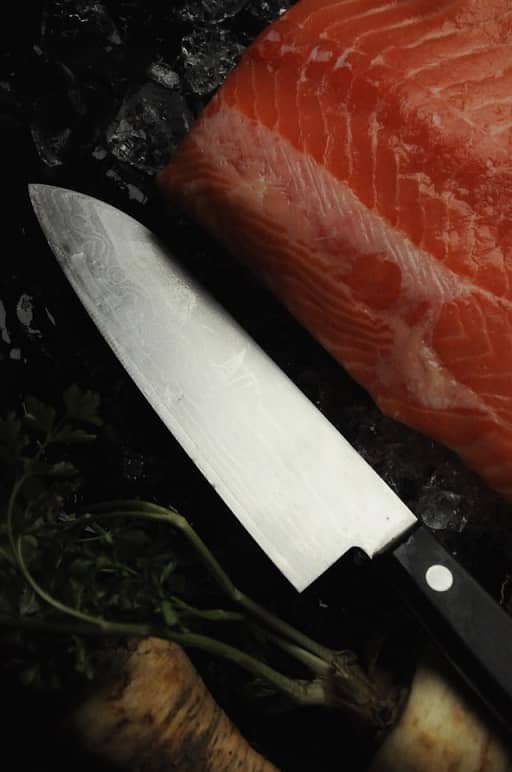 Wholesale kitchen knives of high quality and unbeatable prices
Let us help you source bulk kitchen knives at wholesale prices from trustworthy suppliers in China. With reliable kitchen knife suppliers, you can quickly launch and scale your brand. Submit a request below and explain to us what you need.
Zero obligations. Zero upfront costs.
The simplest way to source wholesale kitchen knives
With our help, all you have to do is wait and get ready to sell the kitchen knives your customers will love.
Zero risk sourcing
Collaborating with us means no upfront costs! Our first product sourcing quote is entirely free of charge and without any obligations. All you need to do is submit a request, and we'll find the right kitchen knife wholesale suppliers right away.
Flexible shipping
With Niche, you can choose between different delivery service options according to your budget and timing. For an affordable option, choose super economy sea freight. For rush orders, choose express delivery service.
Worldwide fulfillment
No matter where you want your bulk kitchen knives delivered, we've got it! We have a worldwide fulfillment center and warehouses in China and the USA, so we deliver everywhere. Need us to ship to your customer? No worries, we also help dropshippers.
All-around service
We don't just do product sourcing but also product development, branding, order fulfillment, and shipping to your end customer. Everything you need to build a brand from the ground up. And the best part – you deal with one party.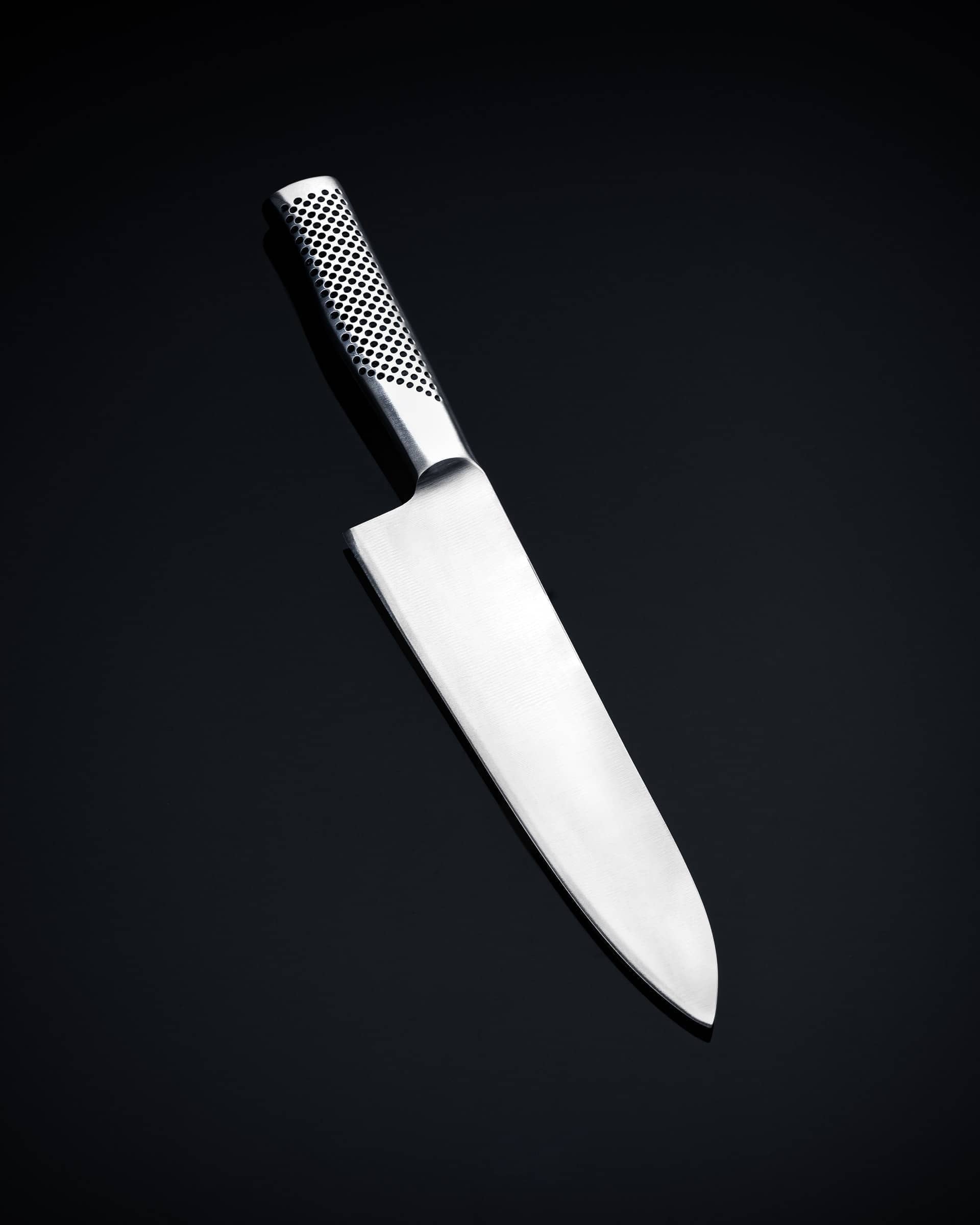 Build a knife brand from the ground up
With us, you can start and grow your brand faster and safer than ever before. Scale your business with zero interruptions.
Branding possibilities
Niche can help you private label your ODM product, make branded packaging, or white-label a product. We have a network of manufacturers that we use to help you make your brand dreams come true!
Quality control
Each product that leaves our doors is carefully inspected. We have quality control policies in place and respect them. Forget about broken inventory or damaged stock. With Niche, you'll always be sure your product is safe.
Renowned customer support
You'll have your own dedicated support agent who will have one-on-one contact with you and help you navigate the waters. We are here to give you solutions and answers to every question you have.
They found the same products for a cheaper price at the same time have a good relationship with them in which they were very transparent with us… They have transformed the way we do business.
Learn more about wholesale kitchen knives
Here are some great knife ideas you could sell:

Paring knives
Gyuto knives (Japanese chef knives)
Nakiri knives (vegetable knives)
Santoku knives
Deba knives (fish knives)
Bread knives
Boning knives
Salmon knives
Utility knives
Meat cleavers
Steak knives
Sushi knives
In the past, forged knives were considered high quality and stamped knives low quality. But, today, those lines are blurred, so now you can find different qualities from both types.

The main difference between stamped and forged knives is the manufacturing process. A forged knife is made of a single steel bar that's heated and then pounded into shape, while a stamped knife is cut out of a large steel sheet.

Forged knives are thicker, harder, and heavier than stamped knives. Traditionally, they also had better edge retention, but today that's not always the case. What matters here is the knife has passed through quality craftsmanship and stringent production standards.
First of all, Japanese knives are harder than Western knives. A typical Western chef knife has a hardness of 52-56 HRC, while the same category of a Japanese blade has a hardness of 61+ HRC. Due to this difference in hardness, Japanese knives usually have much better edge retention and durability when compared to Western ones.

The second difference between Western and Japanese knives is the edge angle. An average Western knife has a range of 20°-22° per side, while a Japanese knife angle is much lower – 5°-15° (maximum). Then, we have the single vs. double bevel feature. Single bevel knives were more common in Japanese kitchens, while double bevel knives were used in Western ones. But, today, you can typically find both. And the last difference is in the weight. On average, Western knives are much heavier than Japanese ones.

Today, you can notice a trend where more and more knives are being created as hybrids of both styles. No matter what style you choose to sell, there is a market demand for it. The key is to make sure you are targeting the right audience.
When choosing between carbon steel and stainless steel knives, you're deciding on performance vs. easy maintenance.

Carbon steel knives are much harder, have a better cutting performance, and keep a sharp edge for longer. However, they can rust really fast if you don't take care of them. Opposite to that, stainless steel knives are softer and could go dull sooner. But they hardly get rusty.

Both knives are perfectly suitable for the average customer or kitchen user. It's up to you to choose your market positioning.
Yes! You can find high-quality kitchen knives from China at very affordable prices, especially since you're buying wholesale. Due to lower costs, many knife companies have transferred their production lines to China. So, it has a large market of kitchen knife wholesale suppliers for you to choose from.
Absolutely! We're here to help you build a brand from scratch – a one-stop-shop for all your needs.

We have years of experience as product sourcing agents in China, and we're one of the best dropshipping support agents as well. So, we can help you in every area of your eCommerce or retail (brick and mortar) kitchen knife business. We can help with product sourcing, product development, branding, order fulfillment, inventory storage, worldwide shipping, private labeling, white labeling, etc.

You just need a business idea. Then, send us a request for a free quote, and we'll get in touch.
Find the right supplier for your next best seller
With years of experience in sourcing for our customers, we have built a strong network of credible knife manufacturers in Yangjiang and Longquan, the major knife manufacturing hubs in China. No matter what type of kitchen knives you are looking for, we can find or customize them for you.
HOW IT WORKS
Buy in bulk or customize in 3 steps
Tell us what you need and we'll buy or custom the knives you want.
Get a sample to hold and feel for assessment and improvement.
Place your first order when you feel confident to start your project.
They give very fast solutions, high-quality products, the best customer service that you can get!!! Products are being delivered to the USA very fast. Warehouses in different countries. If you want to take your business to the next level, this is the company you want to work with!
Sergey
Niche client
Get wholesale kitchen knives at the best prices
Niche is an all-around service that saves you time and money. Scale quickly with us.