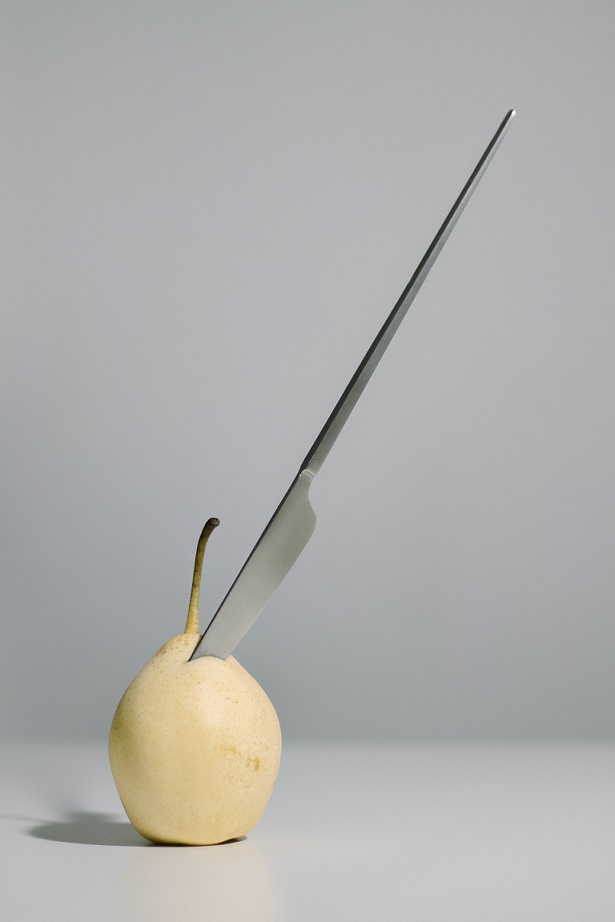 Find reliable knife blade blank manufacturers for your business
Level up your business and act now. With Niche, you can find all types of blanks for knife making. We're an all-around solution for all your eCommerce business needs. From sourcing and branding to storage and dropshipping!
No upfront costs. No obligations.
Buy quality knife blade blanks for sale at wholesale prices
Niche is the easiest and smartest way to source knife blade blanks from China.
All-around services
Building a brand doesn't have to be complicated. Niche simplifies the process for you by sourcing, branding, storing, and shipping your finished product to the customer. With us, you get everything you need, all in one place.
No upfront costs
We provide free quotes for product sourcing. There are no fees before the placement of an order. With us, you'll have no risks and no obligations to place an order if you don't like what we offered. We're confident in our skills, and want you to see what we can do!
Branding options
If you're looking to differentiate your brand, look no further than Niche. We help you build your brand with private labeling or white labeling. This allows you to place your logo and branding on a product that is already crafted and unique.
Inventory storage
If you need bulk knife steel blanks but you have nowhere to store them, we've got your back! Niche has warehouses in China and the USA. That way, we can ship globally as well as to your US customers.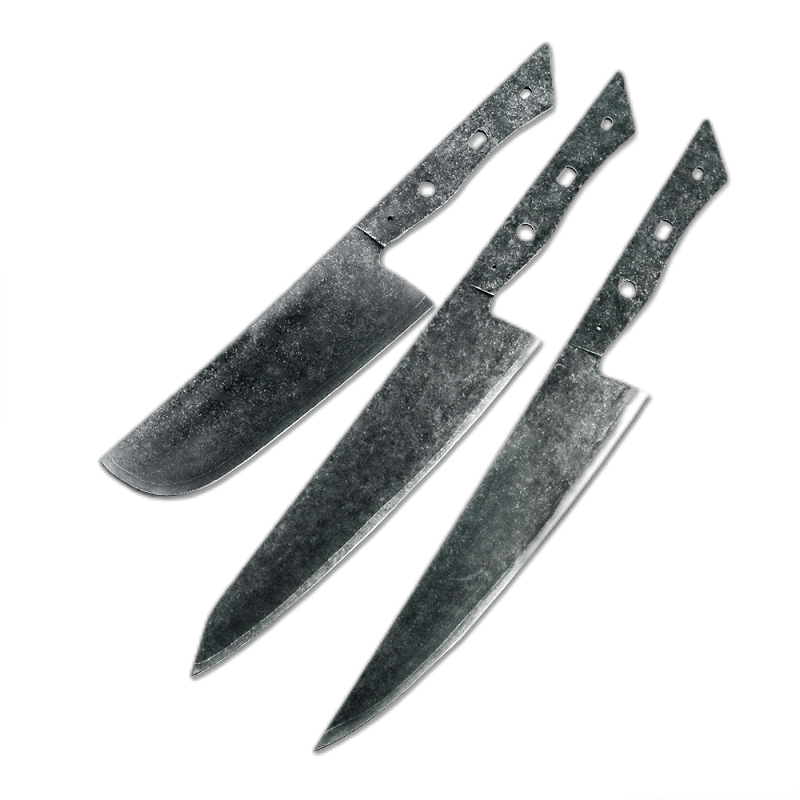 A simpler way to source knife blade blanks from China
We pride ourselves on our responsive and personal service. We'll be with you every step of the way.
One-on-one support
Firstly, we'll appoint you a personal support agent. As your support agent, they will provide responsive help with the process and a hands-on approach in communicating to suppliers. With Niche, you'll always have a contact person to reach.
Quality control
Our rigorous quality control process guarantees you'll receive the exact thing you ordered every single time. We don't make compromises on quality. With us, you'll always get products that meet your expectations.
Affordable shipping
To help save you money, we've partnered with many different shipping providers. We can offer everything from cheap sea freight to express delivery at a price that fits your budget. Your customers can have a lot of choices.
They found the same products for a cheaper price at the same time have a good relationship with them in which they were very transparent with us… They have transformed the way we do business.
Learn more about wholesale knife blade blanks
Knife blanks or blade blanks are the actual blade and tang of the knife. They're typically used by people who build their own custom knives.
Pre-made blade blanks remove the need to forge your own steel knife. They're used by knife aficionados who build their own custom knives all over the world.
Some popular types of knife blades and blanks you could sell are:

Full-tang knife blanks
Fixed blade blanks
Chef knife blade blanks
Utility knife blanks
Hunting knife blanks
Clip point blades
Carbon steel blades
Stainless steel knife blades

It's all a matter of personal choice. We can source them all!
China is the best country to look for knife blade blank manufacturers due to the affordable prices and the variety of choices. Generally speaking, you have three options to look for suppliers:

Search Google for terms like "knife blade blanks manufacturers" or "bulk blade blanks from China"
Check B2B marketplaces like Alibaba and search for cheap knife blades
Get in touch with a sourcing agent like Niche and let us save you time and money
Sourcing from Chinese suppliers allows us to offer the best price vs. quality ratio to our clients. Here, we can negotiate discounts on high MOQ orders and find you the quality you need and expect.

China is especially great if you want custom knife blade blanks since here we can source directly from manufacturers. With them, you can customize your product.
Yes. We can help you source knife steel blanks for knife making directly from manufacturers in China. We can find hunting knives, razor-sharp carbon steel knives, and any other type of knife-making blade you wish for.
Find the right supplier for your next best seller
With years of experience in sourcing for our customers, we have built a strong network of credible knife manufacturers in Yangjiang and Longquan, the major knife manufacturing hubs in China. No matter what kinds of knife making supplies you are looking for, we can find or customize them for you.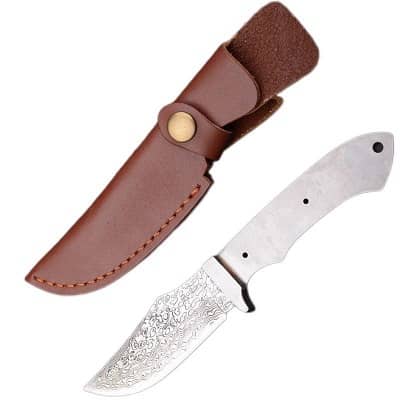 Pocket knife blade blank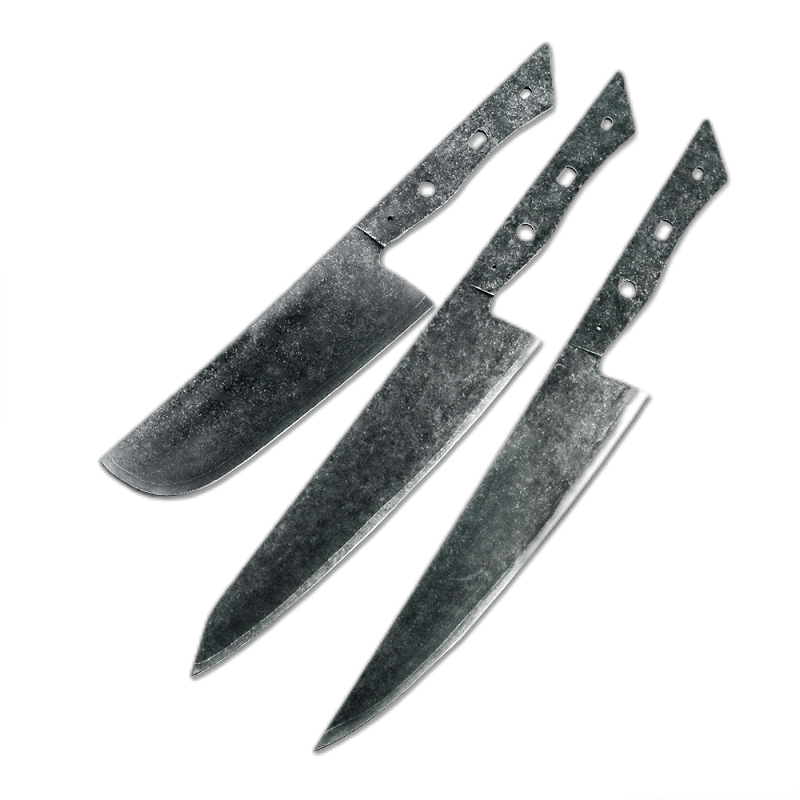 Kitchen knife blade blanks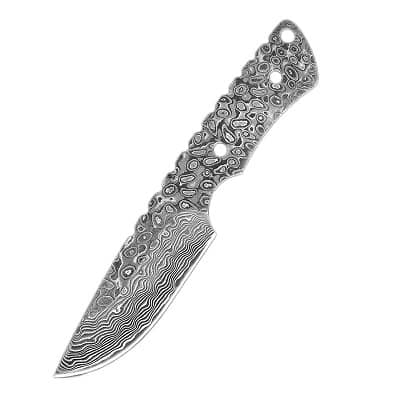 Damascus steel knife blade blank
HOW IT WORKS
Buy in bulk or customize in 3 steps
Send us a product link or your product designs to buy or custom your own.
Get a sample to hold and feel for assessment and improvement.
Place your first order when you feel confident to start your project.
They give very fast solutions, high-quality products, the best customer service that you can get!!! Products are being delivered to the USA very fast. Warehouses in different countries. If you want to take your business to the next level, this is the company you want to work with!
Sergey
Niche client
We will find the best knife blade
blank suppliers for your budget
Niche offers tailored services to suit every client's needs. We help DTC brands, dropshippers, wholesalers, and retailers.