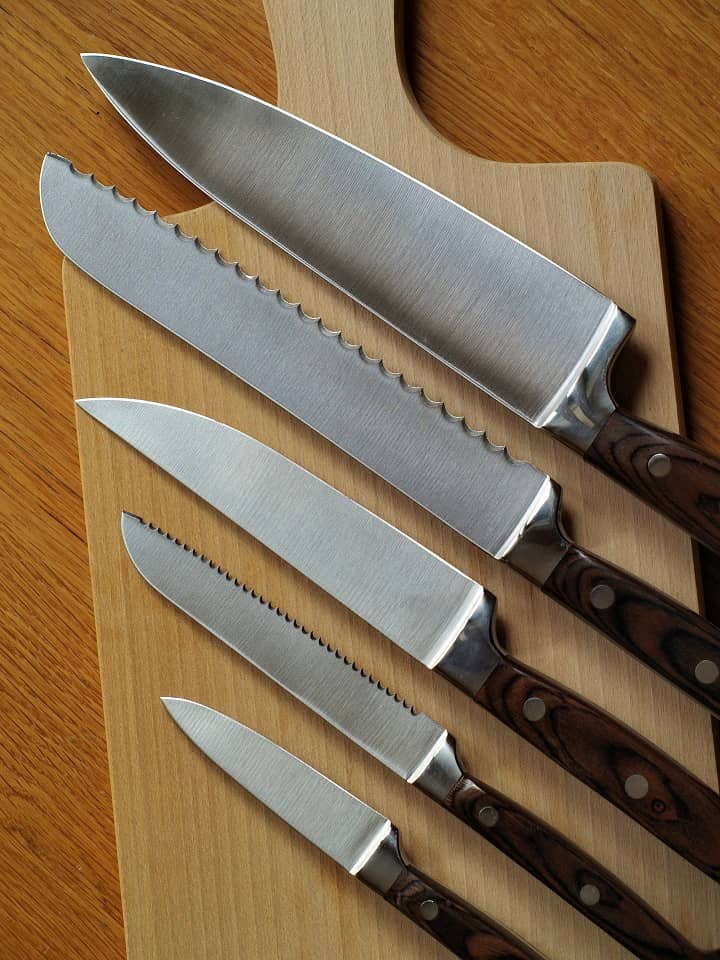 Unlimited selection of wholesale knife sets
for your new business
We can help you build your knife business from the ground up. With us, you get on-demand wholesale knife sets with an unbeatable price and market quality. Grow and scale with the most trustworthy suppliers.
0 upfront costs. 0 obligations.
Launch and scale your knife brand with flexibility and trust
A stress-free way to source wholesale knife sets from China. Grow at your own pace and save costs along the way.
Custom services
We're a full-service agent and we offer everything you need to start your knife set brand from scratch. We help you customize, source, and brand your knives. Plus, we're dropship-friendly and can fulfill your orders and ship to your customers.
Worldwide fulfillment
We have three warehouses in China where we can store your bulk order and ship to your customers worldwide. Need shorter delivery? Use our US warehouse for inventory storage and your US customers will receive their orders quickly.
No upfront cost
You don't pay us anything if you're not satisfied with our quote. We grow together with our clients, so we want you to see what we can do before asking you for a single cent. Use our free sourcing quote option and submit your request.
Private and white labeling
Working with Niche means endless branding possibilities. We can find manufacturers to customize your product and turn it into a well-renowned knife brand. Let us turn your concept into reality.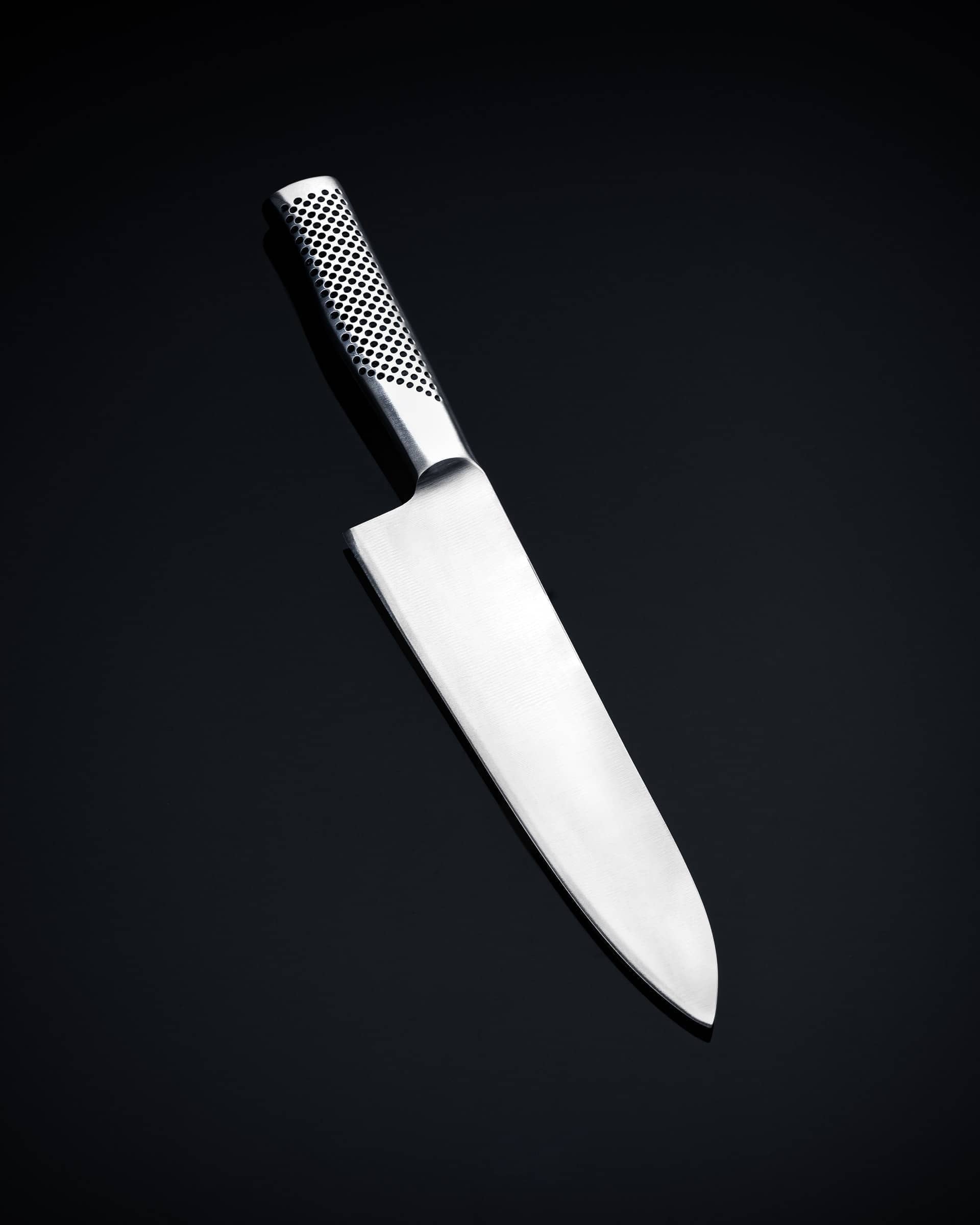 Source quality wholesale knife sets with ease
We help dropshippers, DTC brands, retailers, wholesalers, and importers. And here's why they choose us:
Stellar customer service
The moment you start working with Niche, you get your own personal support agent to help and guide you through the process. Available on Skype, WhatsApp, or email – whatever is more convenient for you.
Quality control process
We carefully examine and check every product we source for quality. With us, you'll never get second-class or inferior knife sets. We pride ourselves on our quality standards and long-term relationship with suppliers.
Multiple shipping methods
Regardless of whether you need budget-friendly sea freight delivery or express shipping – we're here to meet your needs. With us as your sourcing agent, you can choose between tons of different shipping methods.
They found the same products for a cheaper price at the same time have a good relationship with them in which they were very transparent with us… They have transformed the way we do business.
Learn more about wholesale knife sets
Knife sets can differentiate in terms of the number of pieces inside, the blade and handle materials, the manufacturing method, etc.

Here are some suggestions:

High-carbon stainless steel knife sets
In-drawer knife block sets
Knife block countertop sets
Self-sharpening block sets
Knife roll sets
Forged knife sets
Stamped knife sets
Knife sets with bone handle
Wood handle
Aluminum or titanium handle
When choosing wholesale knife sets for resale, these are the most common things to consider:

How many knife pieces do you want in the set?
What type of knives do you want in the set?
Are you looking for a knife block set or just knives?
Blade material (stainless steel, high carbon, a mix)
Handle material
Forged or stamped

Typically, most knife sets will come with a chef's knife or a santoku as the main knife. Next are the paring knife and the serrated knife (or bread knife). In addition, some sets will come with a boning knife, a utility knife, kitchen shears, and even a sharpening steel rod.
Stainless steel is durable, and it hardly ever rusts. Knife blades made of stainless steel need very little maintenance, but they're softer and can lose their edge faster. On the other hand, carbon steel knives are harder and have a sharper edge that lasts longer. However, they need much more maintenance since they can rust really fast without care. So, here, we're choosing between performance vs. ease.

Luckily, today, many high-end knife sets use an alloy (a mixture) of both stainless steel and carbon. This gives you the best of both worlds – high-carbon stainless steel knives!
Many world-class knife producers have moved their manufacturing lines in China. As a result, China became one of the best places globally for sourcing knives or wholesale knife sets. In China, same as anywhere else, some faulty suppliers will try to rip you off. So, we definitely recommend vetting the supplier and ordering a sample before placing a bulk order.

Or, if you want to stay on the safe side and avoid low-quality products, get in touch with us and ask for a free quote. Take advantage of our life-long collaboration with trustworthy suppliers.
If you're looking for wholesale knife sets in China, two of the best places to search are Yangjiang and Longquan. These two cities are known as the main Chinese knife manufacturing hubs. Additionally, you could simply go to Google and search for "wholesale knife sets" to find multiple suppliers. Or, check Alibaba, DHgate, or similar wholesale websites. If you're looking to brand your knife sets, ensure you're buying from a manufacturer, not a wholesaler.

China can be a confusing labyrinth if you aren't located here, so ensure you check your sources well before placing a bulk order. If you're still not sure, Niche is here at your disposal.
Absolutely, yes. We have a long portfolio of successful clients and collaborations that make us proud we exist! We're a dropshipping and product sourcing agent in China with years of experience on the market.

Our tailored services allow us to work with dropshippers, retailers, wholesalers, DTC brands, and importers alike. We've sourced the most complex and unusual products for our client's businesses, and we can do the same for yours!

We do everything – product development, sourcing, branding, storage, order fulfillment, and shipping. All you need to do is have an idea, send us a request for a free quote, and let us source your wholesale knife sets.
Find the right supplier for your next best seller
With years of experience in sourcing for our customers, we have built a strong network of credible knife manufacturers in Yangjiang and Longquan, the major knife manufacturing hubs in China. No matter what kind of knife sets you are looking for, we can find or customize them for you.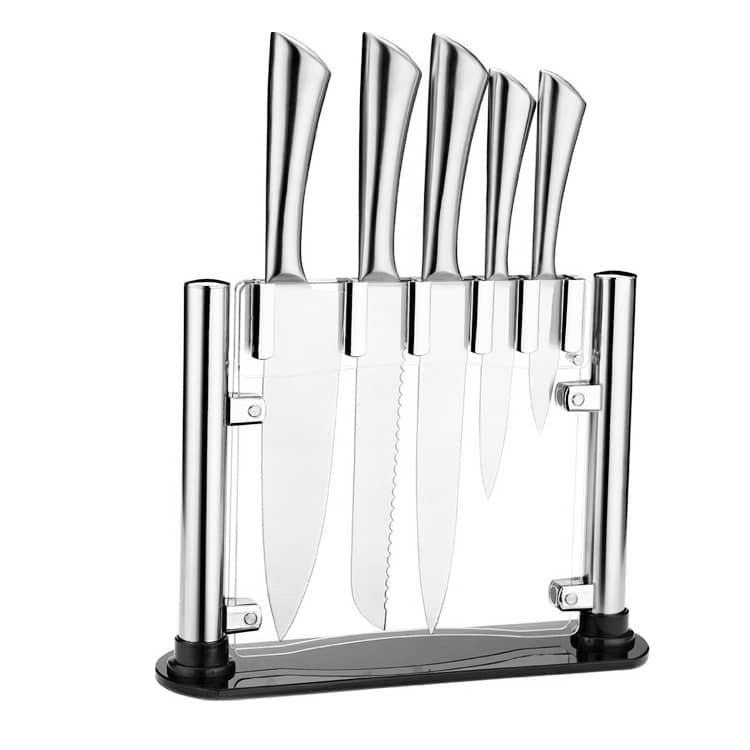 Stainless steel knife set with acrylic stand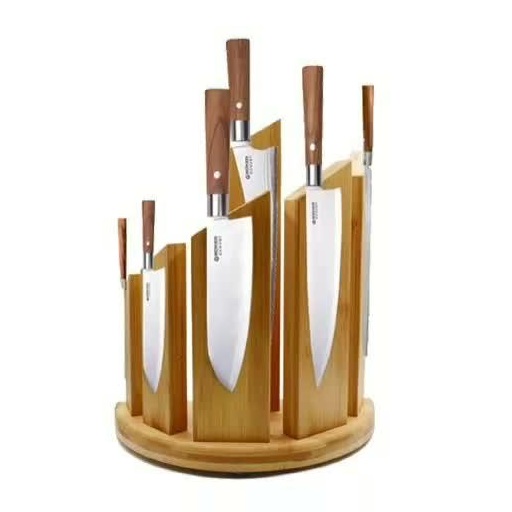 Wood handle knife set with magnetic stand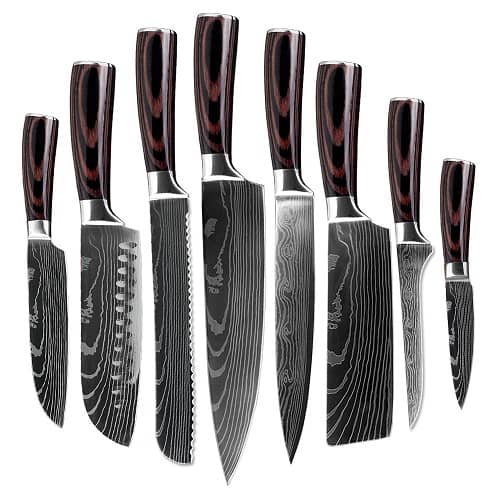 Stainless steel Damascus pattern knife set
HOW IT WORKS
Buy in bulk or customize in 3 steps
Tell us what you need and we'll buy or custom the knives you want.
Get a sample to hold and feel for assessment and improvement.
Place your first order when you feel confident to start your project.
They give very fast solutions, high-quality products, the best customer service that you can get!!! Products are being delivered to the USA very fast. Warehouses in different countries. If you want to take your business to the next level, this is the company you want to work with!
Sergey
Niche client
Let's turn your knife brand dream into reality
Leave the supply chain backend in our hands, and free time on your hands to market, sell, and scale!