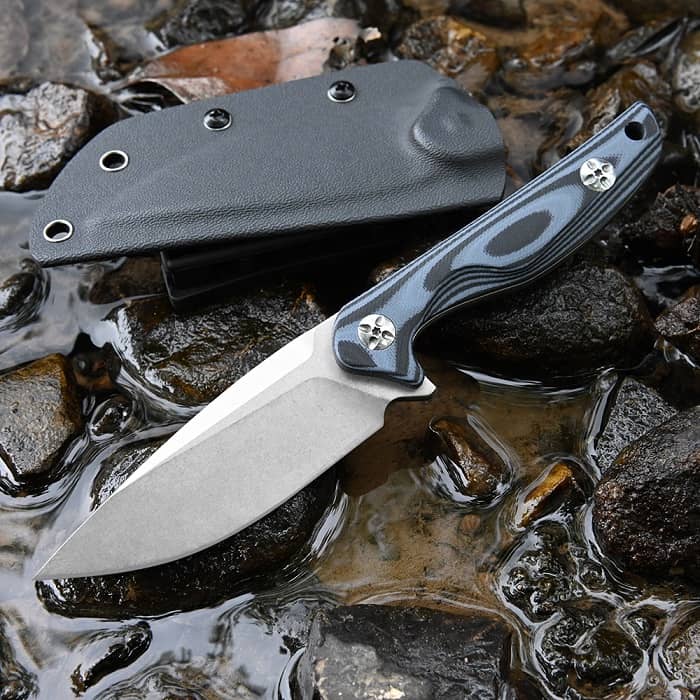 Source custom Kydex knife sheaths directly from manufacturers
With Niche, you get the best prices on the market buying straight from Kydex knife sheath manufacturers. Like this, you get the chance to order custom Kydex knife sheaths and launch your first branded store!
No upfront costs. No obligations.
All you need to start a Kydex knife sheath business
We're a one-stop shop for all your eCommerce needs. No need to contact ten different service providers.
A full-service agent
Niche offers a full range of services for DTC brands, wholesalers, retailers, and dropshippers. With us, all you need to do is sell. Let us take care of sourcing, branding, storing, and dropshipping to your end customers.
Inventory storage
We have warehouses in China and the USA where we can store your bulk order. You can choose to store it in China from where we can ship internationally. Or, in our US warehouses if many of your customers live there.
Branding options
If you want to launch a branded niche store, Niche is what you need. We offer white label and private label services to our clients. Working with manufacturers will allow you to customize and brand your product according to your liking.
No upfront costs
With us, you'll learn what transparent working feels like. We want you to experience what we can do before you pay us a cent. That's why our product sourcing service is completely free of charge. Don't like what you see? No obligations.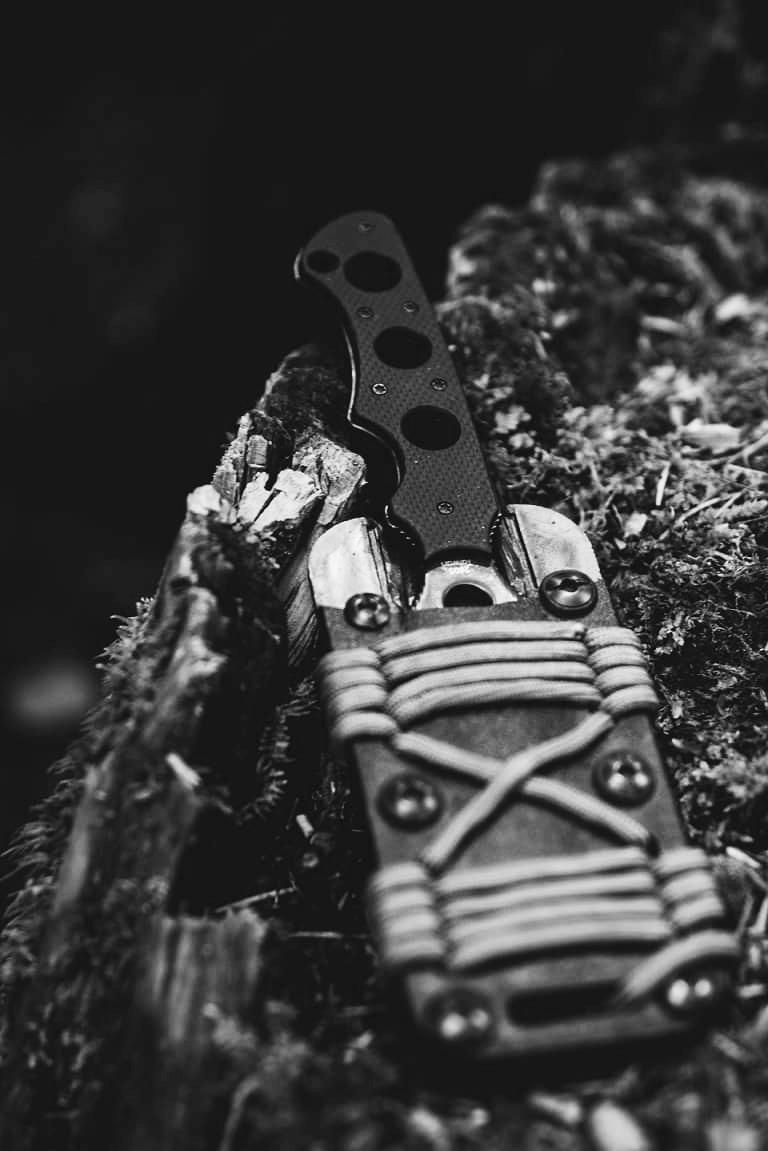 Start reselling Kydex knife sheaths with ease
Our client-centric approach means we always put you first. Your business is our priority!
Personal support agent
As soon as you get in touch with us, Niche will assign you a support agent dedicated to your account. With us, you'll always have a contact person to reach and you'll never have to wait in line to get your answers.
Thorough quality control
With Niche, you'll always get what you paid for. We work completely transparently and inform you in advance of the type of product you can expect for your budget. Each product we receive goes through quality inspection to ensure you receive the best.
Shipping for every budget
We want to help all of our clients save costs. That's why we're working with many different delivery services – to provide a shipping solution that fits every budget. From cheap sea freight to express delivery, it's your choice!
They found the same products for a cheaper price at the same time have a good relationship with them in which they were very transparent with us… They have transformed the way we do business.
Learn more about wholesale knife sheaths
Unlike the traditional leather sheaths, Kydex sheaths are a newer invention. Kydex is a modern thermoplastic material that's commonly used to make firearm holsters. But, a Kydex knife holster also sells well.

Here are some pros of Kydex sheaths and why people like them:

Durable in all conditions
Hard and sturdy
Waterproof
Scratch-resistant
You can make custom Kydex knife sheaths
Choose different thicknesses

However, it also has its cons. For instance, it looks a bit rough visually and can dull a blade edge over time. Plus, it's a bit noisy compared to leather sheaths.
China is the obvious choice here. But, how to find trustworthy suppliers in China?

Your first option is to Google terms like "Kydex knife sheath suppliers" or "wholesale Kydex knife sheaths". See the results you get and make sure to check the supplier's background. Another thing you could try is searching on B2B wholesale marketplaces like Alibaba for Kydex sheath suppliers.

Or, if you want to stay on the safe side and ensure you're working with reliable suppliers, get in touch with us. Our product sourcing service is free!
It's worth it if you want affordable manufacturing prices and high profit margins for your store. It's also worth it if you like to have a wide variety of Kydex sheaths to choose from. China has the largest market of knife and knife accessory manufacturers. So, in our experience, it's the best choice you could make.

Of course, buying from China also has its drawbacks – language barrier, vetting suppliers, etc. But, with us, you won't experience any of that!
Of course! We've been helping entrepreneurs like you to find and source products from China in many different industries. And, not just source – we can also help you brand your bulk Kydex sheaths, store them, and dropship them to your customers. Everything a brand could need in one place!
Find the right supplier for your next best seller
With years of experience in sourcing for our customers, we have built a strong network of local manufacturers across different industries. No matter what kinds of knife sheaths you're looking for, we can find or customize them for you.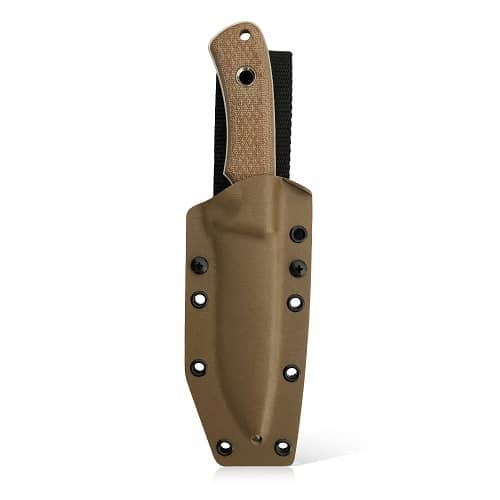 Kydex sheath for tactical knives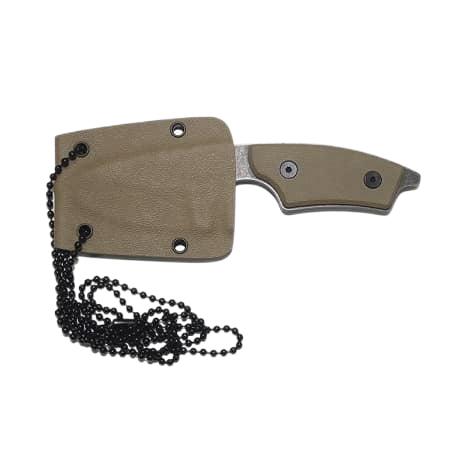 Kydex neck knife sheath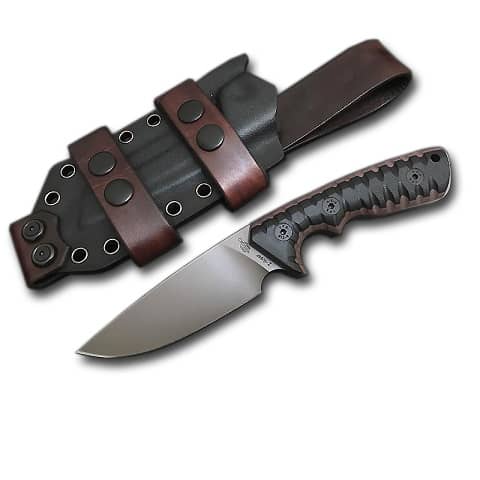 Custom Kydex knife sheath for fixed blades
HOW IT WORKS
Buy in bulk or customize in 3 steps
Send us a product link or your product designs to buy or custom your own.
Get a sample to hold and feel for assessment and improvement.
Place your first order when you feel confident to start your project.
They give very fast solutions, high-quality products, the best customer service that you can get!!! Products are being delivered to the USA very fast. Warehouses in different countries. If you want to take your business to the next level, this is the company you want to work with!
Sergey
Niche client
A better way to source Kydex
knife sheaths from China
Working with Niche means no upfront payments and no commitments. Get a free quote today!