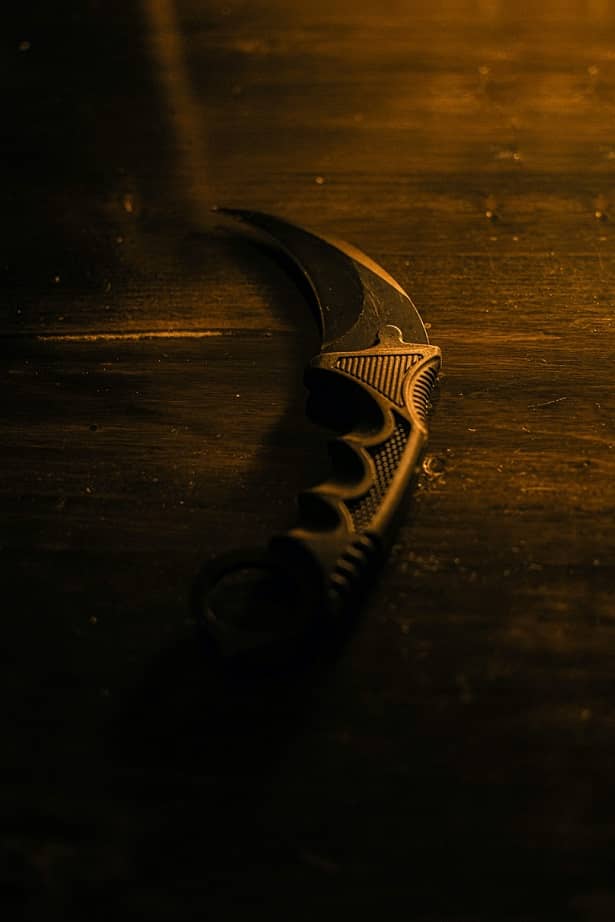 Let us arm you with wholesale self-defense knives for your business
We offer you a simpler way to source wholesale self-defense knives for your brand. With Niche, you can get everything you wish for – from self-defense pocket knives to sharp blades and bold designs. Check if you like us, free of charge.
No upfront costs. No obligations.
Quality self-defense knives that fit your budget
Niche is more than just your average sourcing agent. We take care of every stage of the supply chain.
A full-service agent
Are you ready to build your brand? We're here to simplify the process. We'll source, brand, store, and dropship your product. The entire supply chain is taken care of! All that's left for you to do is market and sell.
No upfront costs
We offer free sourcing quotes with no obligations to buy. Tell us what product you need, submit your request, and wait to hear back from us. We'll send you a quote shortly to see if it fits your request. No commitment to place an order.
Branding options
You can customize your self-defense knives with your company name, logo, or other graphics. They're great products to brand and differentiate your business from the competition. Take advantage of our white labeling and private labeling services.
Storage solutions
If you don't want to store weaponry at your home, we've got your back. You can store your bulk knife order safely in one of our warehouses. With Niche, you can have your personal inventory in China or the US – whatever is better for your customers.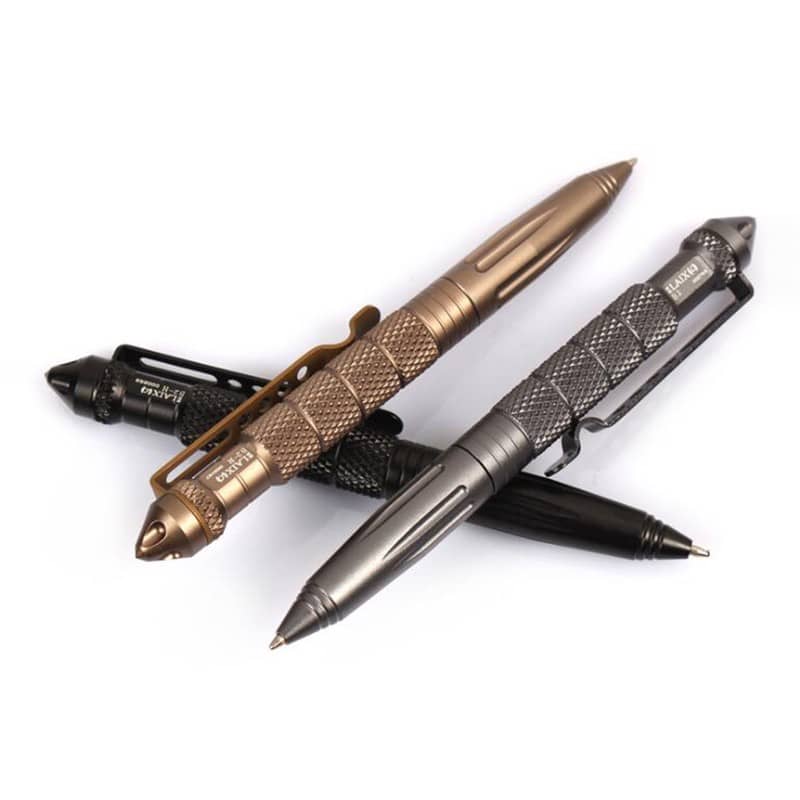 Why let Niche source your wholesale self-defense knives?
Working with us means letting industry experts find the best quality self-defense knives for your budget.
Stellar customer support
Niche provides reliable and responsive support—no more chasing suppliers on your own. With us, you'll get paired up with a personal support agent who will be there to assist you and guide you every step of the way.
Quality control process
We have a rigorous quality control process in place to ensure that all of the products you ordered meet your standards. Niche goes the extra mile to ensure that you get quality merchandise. You'll always get what you paid for and ordered.
Budget-friendly shipping
We've partnered with different shipping providers so that we can offer both inexpensive options and fast deliveries. We're here to find a solution that works for your budget and schedule. With us, you'll have consistent delivery times.
They found the same products for a cheaper price at the same time have a good relationship with them in which they were very transparent with us… They have transformed the way we do business.
Learn more about wholesale self-defense knives
Yes. Self-defense knives appeal to many different audiences and belong to a niche that's not so saturated. Self-defense knives make people feel more secure and they are versatile gears that can come in handy at any time. Besides, for some enthusiasts, they are cool things to collect.

So, according to our experience, you have a lot of opportunities to launch and scale a self-defense knife business online.
There are tons of options for you to choose from. For instance:

A fixed blade knife with a partially serrated edge
A folding blade pocket knife
An automatic opening self-defense knife (switchblade)
A clip-point knife
Tanto or reverse tanto knives

And hundreds of other choices.
There are several features to decide when sourcing a good self-defense knife:

Size

Needless to mention, some self-defense knives are larger and heavier than others. It depends on your preference, and whether or not it's intended to be hidden.

Legal status

When reselling a self-defense knife, we recommend checking how legal it is in different countries and states. Laws can often vary from one place to another, so stay on the safe side of it and do your research.

Blade type

There are a lot of different blade types and shapes you can choose from:

Tanto
Reverse tanto
Clip-point
Drop-point
Bowie
S curve
Dagger
Needle-point
Talon

Blade edge

Here, we can make three differentiations:

Serrated blade edge
Non-serrated edge
A partially serrated edge
In regards to a location, China has to stay our number one choice – just for the unbeatable prices for the quality. More specifically, here are some things you can do to find the right suppliers for bulk self-defense knives:

Google – search for terms like "bulk self-defense knife suppliers" or "wholesale self-defense knives China"
Wholesale websites – search for suppliers on B2B marketplaces like Alibaba
Sourcing agent – get a free quote from us and see how you like our service with zero upfront risks
In our experience, yes, buying wholesale knives from China is really worth it. China is the leading knife manufacturer on a global scale. So, naturally, here you can find the best value vs. price ratio. If you're ready to start ordering in bulk and launch your brand, suppliers from China will allow you to have the best profit margins. High MOQ means lower prices.
Yes, gladly. We're helping clients like you source all types of pocket knives and self-defense knives every day. We have the knowledge and the ins and outs of the market. Buying wholesale self-defense knives gives us the chance to negotiate the best prices for your business. Use our free sourcing service to see what we can do for you.
Find the right supplier for your next best seller
With years of experience in sourcing for our customers, we have built a strong network of credible knife manufacturers in Yangjiang and Longquan, the major knife manufacturing hubs in China. No matter what types of knives you are looking for, we can find or customize them for you.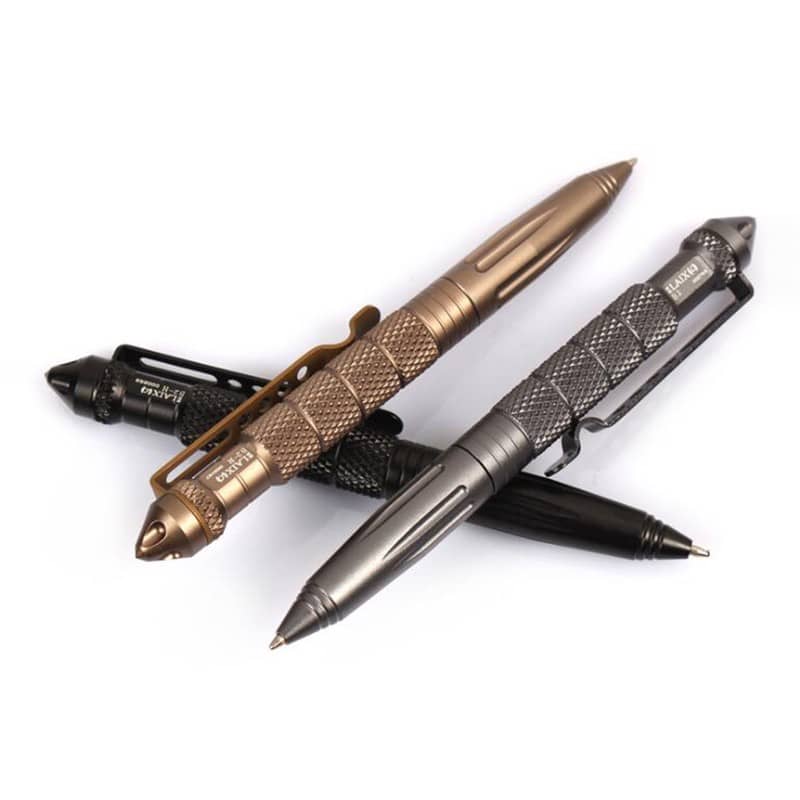 Self-defense pen knife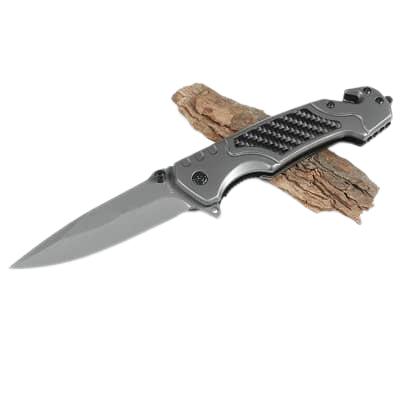 Titanium steel self-defense folding knife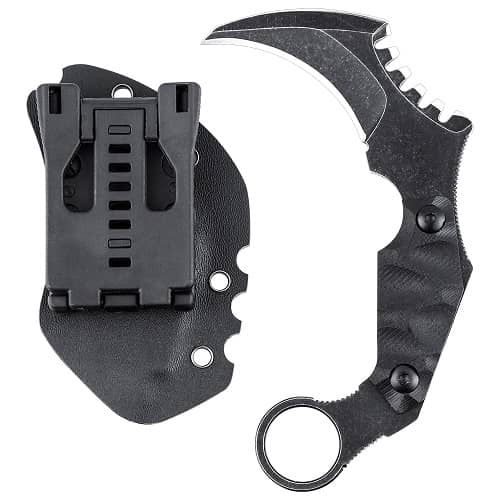 Karambit with Kydex sheath
HOW IT WORKS
Buy in bulk or customize in 3 steps
Send us a product link or your product designs to buy or custom your own.
Get a sample to hold and feel for assessment and improvement.
Place your first order when you feel confident to start your project.
They give very fast solutions, high-quality products, the best customer service that you can get!!! Products are being delivered to the USA very fast. Warehouses in different countries. If you want to take your business to the next level, this is the company you want to work with!
Sergey
Niche client
A simpler way to launch your self-defense
knife business
We will handle the complexities of finding a supplier for your knives, you just focus on selling.