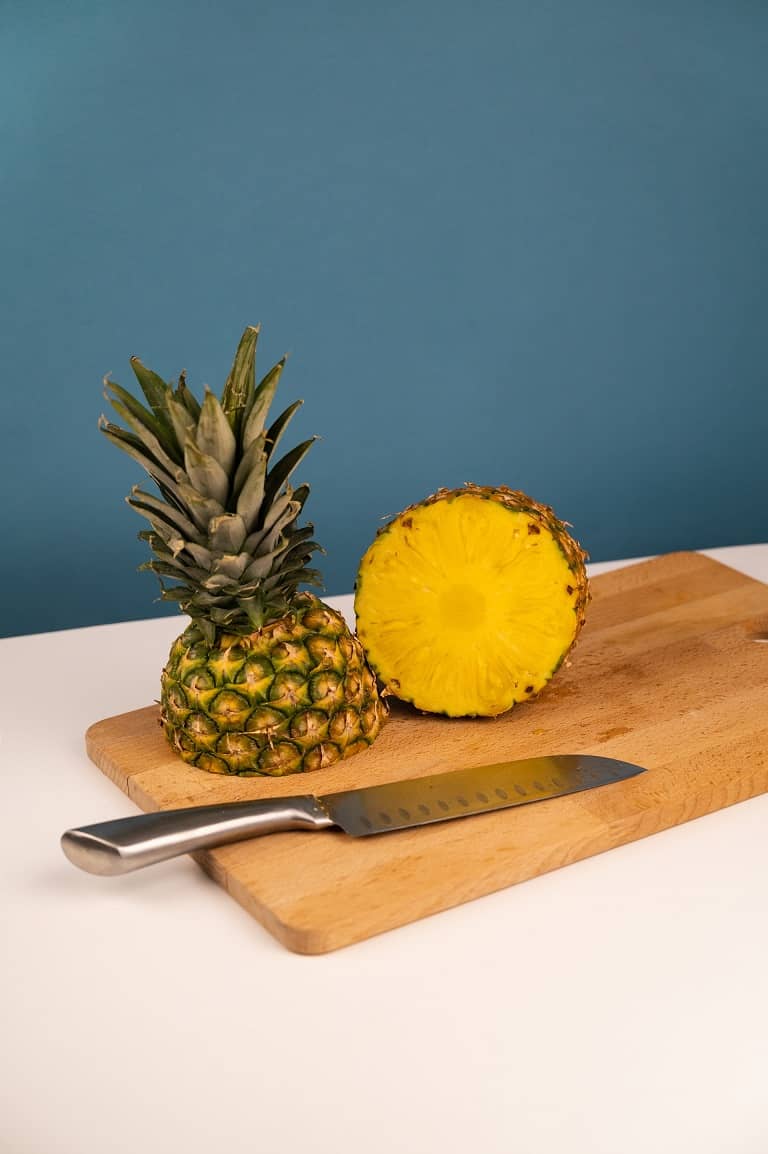 Stainless steel knife manufacturers you can trust and rely on
Let Niche source a wide range of stainless steel kitchen knives for your brand. We can find the best knife makers on the market and source the exact product you need. With us, you have unlimited customization possibilities.
No upfront costs. No obligations.
Save time. Save money. Save hassle.
Let us worry about it.
When growing a brand, you need to focus on selling and marketing. Leave the supply chain up to us.
A one-stop-shop
We're a full-service agent offering everything from product development, sourcing, and customization, to storage, fulfillment, and shipping. No need for other third parties. We can help with everything.
Free sourcing
We're proud of our transparent way of working, and we want you to feel safe with us. That's why our product sourcing service is free of charge. It allows you to see how we work before spending a single cent.
Product branding
We collaborate with manufacturers that help us customize and brand the knife as you wish. With us, you can easily launch your white label or private label brand. Niche helps you turn your ideas into reality.
Inventory storage
We aim to please you as our client, and, of course, your customers. That's why we offer warehouses in China and the US at your disposal. Bring your bulk order close to your customers and let them enjoy quick delivery.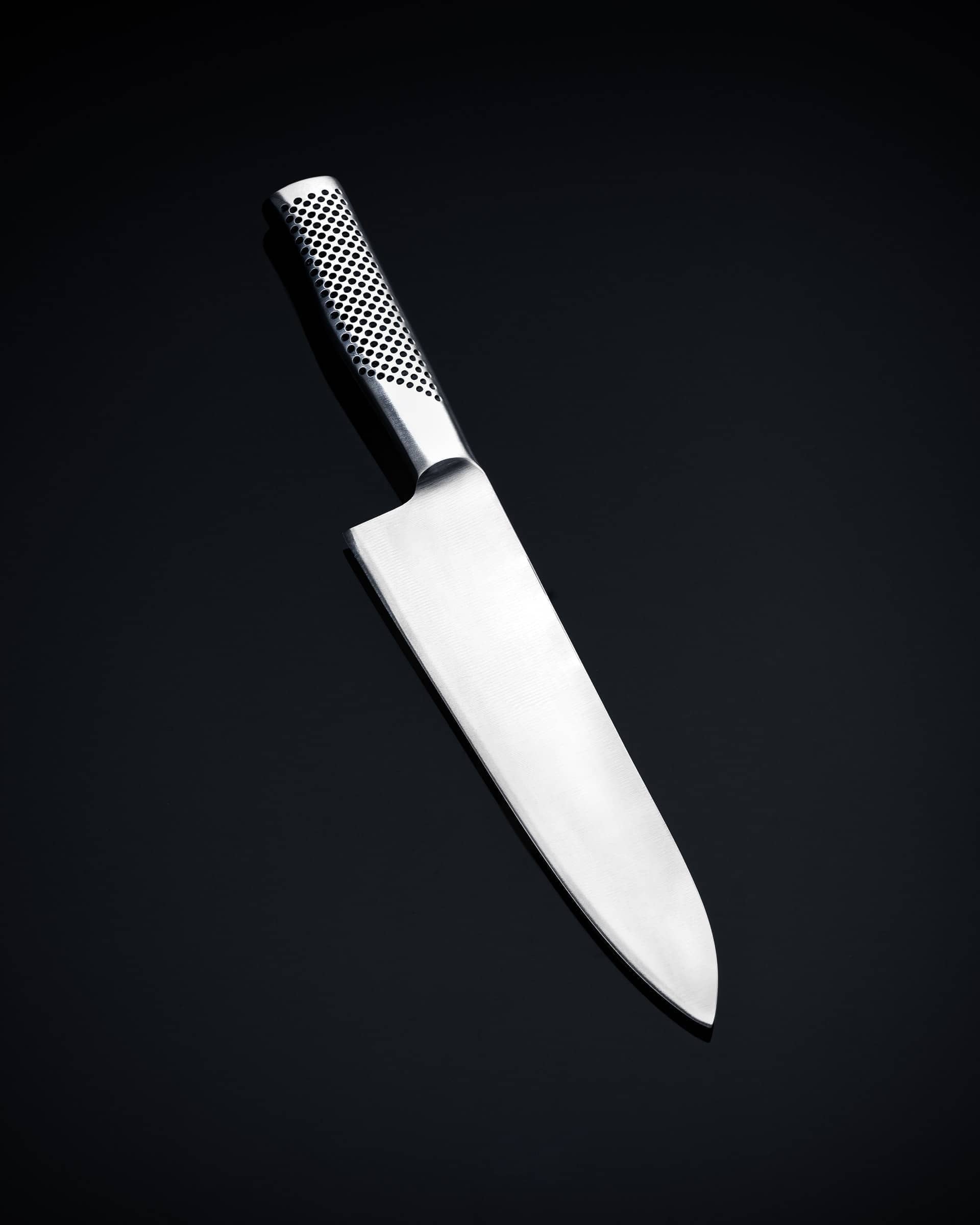 Why let Niche source your stainless steel knives?
Dozens of knife brands trust us to launch and scale their business. And here's why:
Personal support agent
As soon as we receive your sourcing request, we appoint a support agent who will be there to guide you along the way. We want you to have one-on-one support and a contact person to answer any questions or concerns you have.
Quality control
Sell with peace of mind knowing that your products are always what you ordered. All the products we source go through an impeccable quality inspection process – you'll never receive an inferior product!
Affordable shipping
To meet our clients' needs, we've partnered with many delivery services to offer a wide range of shipping methods. From budget-friendly sea freight to express shipping – with Niche, you can have it all.
They found the same products for a cheaper price at the same time have a good relationship with them in which they were very transparent with us… They have transformed the way we do business.
Learn more about wholesale stainless steel knives
Stainless steel knives have many advantages over high-carbon content knives in the sense of ease of maintenance and corrosion resistance. Due to their features, cutting tools with stainless steel blades are always in demand.
It's all a matter of preference, but there are several main differences between these two types of knives:

Material hardness

Carbon steel blades are generally harder than stainless steel ones. This gives them a superior cutting performance. However, it has downsides – their hardness makes them more brittle and prone to breaks. Whereas in contrast, stainless blades are softer and more flexible.

Corrosion resistance

High-carbon non-stainless steel knives can rust easily but, you can avoid this with proper and timely maintenance. Stainless steel, on the other hand, is more corrosion-resistant and requires less care when handling.

Edge retention

A carbon steel knife will have better edge retention, which means it stays sharp longer. Stainless steel knives, on the other hand, lose their edge faster and require frequent sharpening.
To name a few, in order from budget-friendly to high-end, stainless steel knives can use:

420 (420J)

This is the most budget-friendly option you can choose. A 420 or 420J stainless steel knife will be stain-resistant but soft and not too wear-resistant. It usually loses its edge quickly.

440A

440A knives are stronger and more wear-resistant than 420. They have better edge retention and are easy to resharpen.

440C

These are knives with excellent hardness due to their high-carbon content. They're tough and hold their sharp edges for longer.

154CM (ATS-34)

154CM is a commonly used stainless steel type for high-end knives. They perform really well and hold an edge for a long time. They are not as stain-resistant as the 440 grades.

VG-10

Similar to the previous one but with higher vanadium content – this is an equally great steel that has a better stain resistance and holds its edge sharp for longer.

AUS-6 / AUS-8 / AUS-10 (also 6A / 8A / 10A)

These are grades of Japanese stainless steel, most similar to 440A (AUS-6), 440B (AUS-8), and 440C (AUS-10). The only difference is that these grades have an alloy of vanadium added, to boost their edge retention and wear resistance.

These are some of the most commonly used stainless steel types, although there are many different ones in between. The choice is yours.
Look at these parameters:

Stainless steel type (grade)
Price vs. quality ratio
Blade hardness and durability
Edge retention
Ease of maintenance
Ease of sharpening
Design and ergonomics
Corrosion and stain resistance

The quality of your stainless steel knives will always relate to your price range and budget. Naturally, high-end steels cost more and have a better quality than low-end ones. To feel secure in your bulk purchase, you could order a sample first, to get a feeling of the product by yourself.
You have three main options:

Google – try searching by typing "stainless steel knife manufacturers"
Wholesale platforms – websites like Alibaba that sell B2B and bulk can be another option
Get in touch with us – our sourcing service is completely free
China has a large market of stainless steel knife suppliers and manufacturers. This is crucial when you're looking for customized products to fit your brand.

Of course, like anywhere else, you can also find some shady suppliers that offer something that sounds too good to be true. Stay away from such suppliers and always check customer reviews and feedback.
Absolutely! We can source any type of kitchen tool, chef knife set, or any other cutlery your business needs.

We've been doing this for years, and we would love to prove it to you. We can find the most trustworthy stainless steel knife suppliers for your business and help you build a brand from scratch!
Find the right supplier for your next best seller
With years of experience in sourcing for our customers, we have built a strong network of credible knife manufacturers in Yangjiang and Longquan, the major knife manufacturing hubs in China. No matter what types of knives you are looking for, we can find or customize them for you.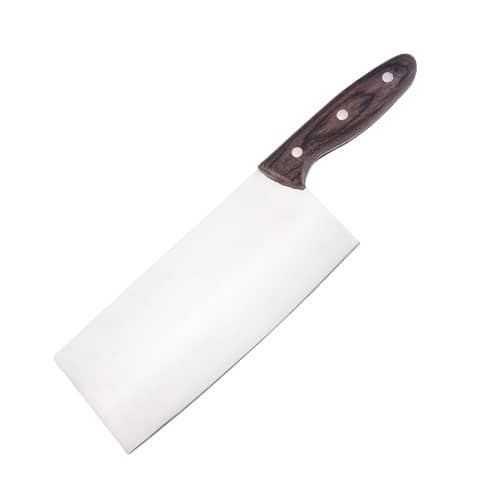 Stainless steel Chinese cleaver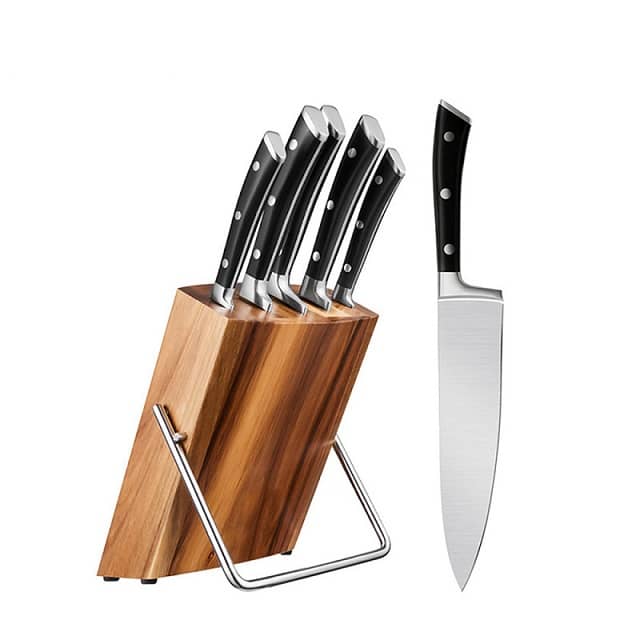 Stainless steel kitchen knife set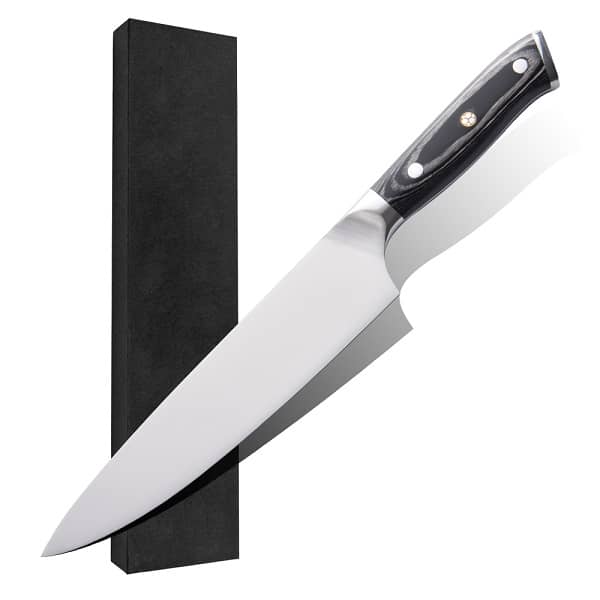 Stainless steel German-style chef knife
HOW IT WORKS
Buy in bulk or customize in 3 steps
Send us a product link or your product designs to buy or custom your own.
Get a sample to hold and feel for assessment and improvement.
Place your first order when you feel confident to start your project.
They give very fast solutions, high-quality products, the best customer service that you can get!!! Products are being delivered to the USA very fast. Warehouses in different countries. If you want to take your business to the next level, this is the company you want to work with!
Sergey
Niche client
Find the best stainless steel knives with Niche
We're the easiest way to launch and scale your knife brand. All-around services, from sourcing to fulfillment.