Buy Stylish Plus-Size Swimwear Wholesale for Your Brand
With Niche as your sourcing agent, you can purchase quality plus size swimwear wholesale from reliable suppliers in China and launch your brand stress-free! From sourcing and branding to storage and fulfillment, we help every step of the way.
No upfront costs. No obligations.
Highest quality products
As your sourcing agent, Niche ensures top-quality products that match your budget. We are committed to delivering exactly what we promise, with no compromises on quality. With us, you have zero risk of declining quality or receiving cheap replicas.
One-stop services
Niche is a comprehensive solution offering a range of services, including sourcing, product development, branding, packaging, dropshipping, storage, and fulfillment. This one-stop-shop approach can save you a lot of time and money.
One-on-one support
Working with Niche means enjoying the luxury of having your very own personal support agent who will offer you undivided attention. No matter the size of our clients' accounts, our support agents treat everyone with the same amount of dedication and respect.
Trending Plus Size Swimwear to Sell
We offer plus-size swimwear wholesale for all body types and sizes! Browse through our trending plus-size swimwear and beachwear collection, and isolate your bestsellers. Can't find what you need? Let us know. We can partner with factories and develop a new product for your brand!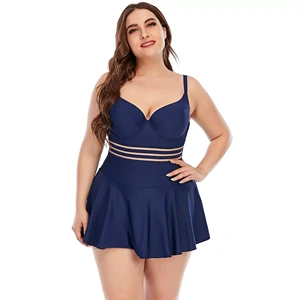 Plus Size Swim Skirts
Material Polyester, Spandex
Color Black, Blue, Red
MOQ from 1000 pieces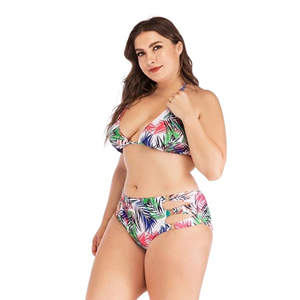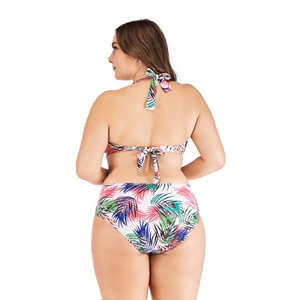 Plus Size Two Piece Swimsuits
Material Polyester
Color Customizable
MOQ from 1000 pieces
HOW IT WORKS
Buy in bulk or customize in 3 steps
Tell us what you need and we'll buy or custom the products you want.
Get a sample to hold and feel for assessment or improvement.
Place your first order when you feel confident to start your project.
They give very fast solutions, high-quality products, the best customer service that you can get!!! Products are being delivered to the USA very fast. Warehouses in different countries. If you want to take your business to the next level, this is the company you want to work with!
Sergey
Niche client
Let's find the right plus size swimwear wholesale supplier for your brand
Start acting for your growth and let Niche source modern wholesale plus size beachwear from trustworthy suppliers.
Learn more about wholesale plus size swimwear
Although swimwear might be a saturated niche, the good news is that it's a very general and broad niche, allowing for many narrower sub-niches within. That means that selling to the plus-size market comes with less competition, cheaper marketing, and more probability of getting a market share.

Additionally, plus-size swimwear is a great product to private label and scale later on.

Last but not least, selling plus-size swimwear shows that you support diversity and inclusivity as a brand.
Many retailers place different values on the word "plus-size", which results in a term that's not always inclusive for all body types.

Generally speaking, most plus-size swimwear begins with the US size 10.
We believe that all curvy goddesses and just as beautiful in any type of swimwear they feel comfortable in. Often, these are the plus-size models of choice for many women:

High-waisted bottoms
Swim dresses
Shirrings
One-piece swimsuits
Ruffles
Tankinis
Naturally, the market for all plus-size swimwear is people who wear sizes 10, 13, and above. However, this is a very general and broad category that requires further narrowing.

So, if you niche down, you can come up with target market examples like:

Plus-size maternity swimwear
Plus-size swimwear for seniors
Plus-size athletic swimwear
Plus-size swimwear with themes (bachelorettes, events, etc.)

Note that you can narrow your niche according to several criteria, such as geographic location, income, behavior, age, interests, etc.
High-quality plus-size swimwear typically meets the following conditions:

Thicker and elastic fabric that's soft to the touch;
Fully lined underneath for greater support;
Quality clasps, hooks, wires, and strings;
Perfect stitching with no loose threads (or double-stitched for durability);
Symmetrical padding and overall swimsuit shape;
Relatively quick to dry after water;
Consider the following points when choosing the best type of plus-size swimwear for your brand:

Size and fit: perhaps the most important factor in selling plus-size swimwear is choosing the right size and fit;
Quality: here, we refer to the quality of the material itself, as well as the stitching and add-ons like clasps, wires, padding, etc.;
Target audience: plus-size swimwear is a broad category, so we recommend choosing a narrower sub-niche and target audience;
Price and profits: your wholesale price vs. your sale price (and related expenses) will give you your projected profit margins;
Quantity: next, think of the quantity you're ready to buy, ensuring that you have a safety stock;
Branding: at this point, think of branding or private labeling your plus-size swimwear;
Supplier availability: lastly, make sure you can find the right supplier or manufacturer for your needs;
Yes! There's a significant demand for plus size swimwear, as many people struggle to find swimsuits that fit and feel comfortable. By offering a range of high-quality plus size swimsuits, you may be able to attract a large customer base and generate significant sales.
Of course! Many people believe loungewear is a saturated market, but this is only partially true. While loungewear as a broad category might be saturated, you need to realize the opportunities for countless sub-niches within this broad type of clothing.

So, with the right branding, marketing strategy, and target group, selling loungewear can be a really successful business.

Last but not least, ensure that you're getting your wholesale loungewear at great bulk prices, allowing you to set solid profit margins at an acceptable sale price.
Of course! If you're looking for wholesale plus-size swimwear vendors, China is the best place to start! Why?

First, due to the beneficial price vs. quality ratio you get here that's unlike any other.

Second, you'll never run out of options and choices in China! Known as the world's manufacturing hub, we believe China is still the best source for products of any type, especially clothing and garments.
We can do as little or as much as you need! We can simply source the product you need from China and send it to your desired location. Or, we can help you brand, private label, or even develop a brand new product by collaborating with factories.

In addition, we can overtake other backend operations such as packaging, storage, fulfillment, dropshipping, and more.

We're a one-stop-shop solution, and can help you scale your plus size swimwear store at your comfortable pace. And, the best part? You can try us for free!