The trade relations between China and Canada have been on an upward swing since the year 2000. This has seen China become the leading source for Canadians looking to import consumer goods such as electronics, toys, clothing, and much more.
Nevertheless, unlike the USA, not enough is said about shipping from China to Canada. How does it work? Do suppliers in China ship directly to Canada? What couriers do they use? How long does it take?
As always, we are dedicated to providing you with all the solutions you need when it comes to buying from China. So, read on as we demystify how to ship from China to Canada, the various shipping options you could explore, and how to pull it off like a pro.
Let's get to learning, shall we?
How to Ship from China to Canada
Canada and China both have well-developed infrastructure. You can, therefore, ship goods via sea, air freight, or express shipping with ease.
Here is a deeper look at how each of these shipping options work.
Sea Freight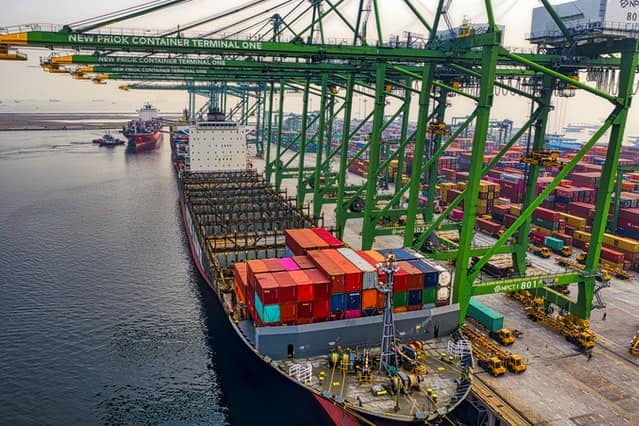 Sea/ocean shipping is recommended for bulky shipments due to its affordability. Nevertheless, it takes considerably longer compared to other methods of shipping.
Most major towns in China have a port or are located near one. The ports include Shanghai, Shenzhen, Ningbo, Qingdao, Xiamen, and Tianjin. Suppliers usually ship from whichever port is closest to their premises.
Canada, on the other hand, has more than 5 internationally-recognized ports. They are spread across the country in Halifax, Toronto, Montreal, Vancouver, Nanaimo, and other locations.
You can thus conveniently request delivery to one of the ports near your premises.
Different suppliers in China offer different shipping terms. However, in most cases, such terms are negotiable. If not, it may be best to explore other supplier options until you find one with shipping terms that you are comfortable with.
Sea/ocean freight will further require you to choose between FCL and LCL shipping options.
Full Container Load (FCL) – this entails hiring an entire shipping container to ship your goods. The container will not be loaded with goods from any other buyer. It is an ideal solution if you are shipping goods in bulk or fragile goods.
Less than a Container Load (LCL) – in this method, your goods are submitted to a freight forwarder and consolidated with those of other buyers in your location. You are billed based on the volumetric weight of your shipment.
Pros
Sea shipping is affordable.
There are enough ports spread across China and Canada to facilitate convenient delivery.
You can negotiate shipping terms and solutions like FCL and LCL based on what works in your favor.
Cons
Sea shipping takes comparatively longer. It thus only works well for planned buying and not urgent orders.
Sea shipping is more prone to delays due to port clearances, bad weather, route changes, and other factors.
Air Freight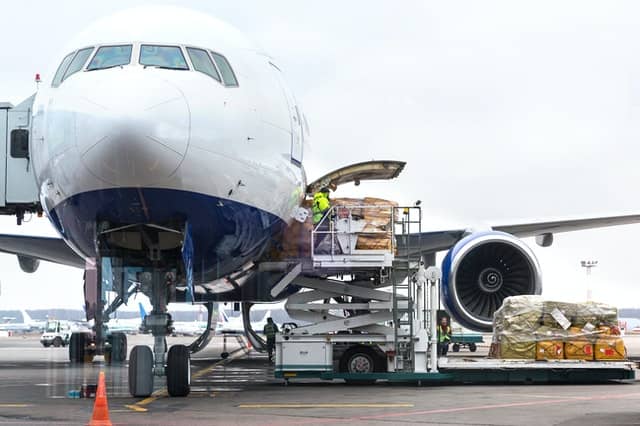 Air freight is recommended for:
Light goods (300-500kg)
Goods that require urgent delivery
High-value items
It is mostly popular due to its expediency. You only need to be clear about how quickly you need your goods to arrive and adhere to the rules and restrictions of air freight.
However, unlike sea freight, air freight does not have definitive shipping terms. Subsequently, it is important to negotiate and agree on who (between you and your supplier) will handle:
The delivery of goods to the airport
Airport clearances for export
Clearance at the port in Canada
Last-mile delivery
The costs arising from the steps outlined above
Pros
Air freight facilitates quick delivery.
Air freight is convenient for shipping perishable and fragile goods.
Cons
There are restrictions on the type of goods that you can ship via air.
The cost of air freight is comparatively higher and may be unsustainable for bulk consignments.
Express Shipping
Express shipping is the fastest way to ship goods from China to Canada. It is a priority door-to-door delivery service done through couriers such as DHL, UPS, and FedEx.
This method is recommended for urgent deliveries. However, the quicker you want your goods to arrive, the higher the shipping costs you are likely to incur. This is due to the extra effort that freight forwarders or couriers may have to put into expediting your shipment.
Pros
Express delivery allows you to receive your goods without waiting too long.
All export and import clearances are handled on your behalf.
Cons
The cost of express shipping is much higher than typical air or sea shipping.
It can be difficult or unreasonably expensive to ship very bulky goods through express shipping.
How Long Does Shipping from China to Canada Take?
Shipping durations vary based on factors such as:
The shipping method you use
Clearing period of goods at the port of origin or the port of destination
The weather
The expediency of the freight forwarder/shipping company
The logistics of last-mile delivery
The season; holidays such as Christmas or the Chinese New Year can impact shipping
Nevertheless, it is possible to estimate shipping durations based on long-term observations of various routes. Here are the timelines to expect for different shipping methods.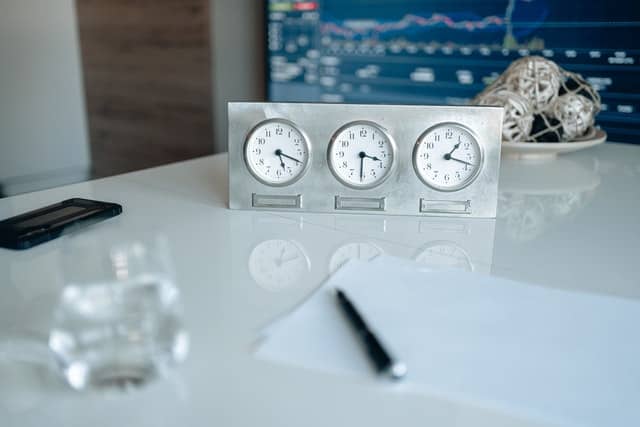 Shipping Time by Sea
Shipping goods from China to Canada by sea can take anywhere between 14 to 45 days.
FCL shipments are usually available in a shorter time compared to LCL shipments. This is because, with FCL shipments, you only need to clear and collect the container or have it delivered to your premises.
In contrast, LCL shipments are usually in a shared shipping container. As such, they have to be cleared and deconsolidated when they arrive at the port of destination before you can access your goods.
Additionally, it is important to note that:
Sea shipping is either port-to-port or door-to-door. The estimated timelines for door-to-door are always longer than port-to-port because they include the time taken for last-mile delivery.
Shipping time does not usually include port clearance and loading times. So, it is advisable to calculate ETA based on the day when your goods leave the port of origin.
Port locations affect delivery timelines. For example, Vancouver always has the shortest ETA compared to other ports like Montreal or Toronto. Shipping from Shanghai, Shenzhen, or Ningbo also takes a shorter time than more far-flung Chinese ports.
Shipping by Air
Shipping goods via air takes between 2 to 14 days. Port-to-port shipping usually has a shorter ETA of about 2 to 5 days while door-to-door delivery may take between 4 to 14 days.
Express Shipping Time
Express shipping from China to Canada has an estimated time of 1 to 4 days. This is particularly fast given that express shipping is always on a door-to-door basis.
Are Shipments from China Delayed?
Under normal circumstances, shipments from China usually arrive in Canada within the estimated timelines we have outlined above.
However, delays can sometimes arise due to special events, and it is important to take note of them so that you can plan accordingly. Such events include: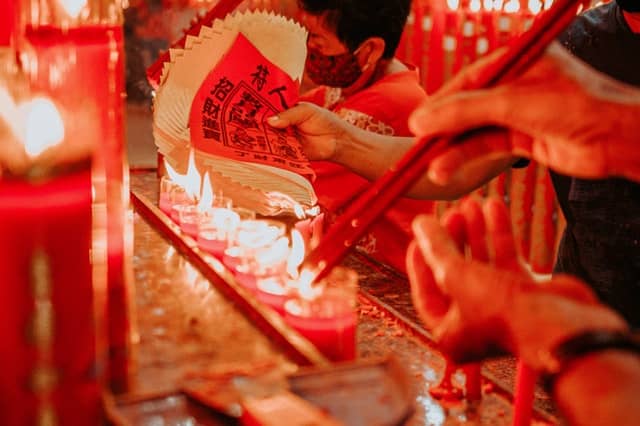 The Chinese New Year – it is celebrated every year around January or February; the exact dates vary based on the Lunar calendar. Most businesses remain closed for about 2 weeks or more and this can make it near impossible or very expensive to ship anything.
The Dragon Boat Festival – this is a 3-day event held in June and its exact dates also vary based on the Lunar Calendar. It has the same effect on production and shipping as the Chinese New Year.
Golden Week – it is a week-long event that begins on October 1st. Most businesses are usually shut or operating with limited staff and this may delay any shipments awaiting dispatch.
The Q4 shopping season – this season begins in October with major sales such as Black Friday and Single's Day coming up. The Thanksgiving and Christmas shopping rush soon follows and both sellers and shipping service providers can easily get backed up on orders which causes delays.
Endeavor to place your orders long before these events or a few weeks after they end to avoid getting caught up in the web of delays.
On the other hand, not all events can be predicted. The Covid-19 pandemic, for example, took the world by surprise and significantly disrupted shipping and all logistics. Extreme weather can also come on suddenly or turn out to be worse than expected.
In such instances, you may have no choice but to wait out the delays or reroute your shipment if possible.
How Much Does It Cost to Ship Goods from China to Canada?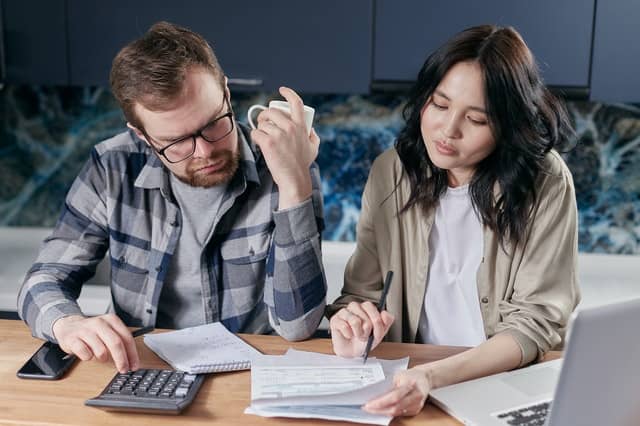 The cost of shipping is usually based on 3 common factors:
The size of the shipment i.e. weight and volume
The distance
Prioritization i.e. if the delivery of the goods will be expedited or the goods will be delivered based on the shipping company's usual timelines.
Below are some cost estimates for different methods of shipping based on these factors.
Note: The cost estimates indicated below are restricted to shipping. They do not include additional costs such as cargo handling costs or import-export taxes that you may find on your shipping invoice.
Ocean FCL Shipping Costs
FCL shipping is ideal for shipments that are over 15 cubic meters. It is also recommendable if your goods have a unique shape or if you simply prefer to have your goods shipped on their own.
FCL is billed at a flat rate fee for the container and also based on the distance of shipping. The larger the size of the container, the higher the shipping fees you are likely to incur.
Based on cost estimates from different freight forwarders, it will cost you about $4,500 to $7,500 to ship a container from ports in China to Canada.
Ocean LCL Shipping Costs
LCL shipping is suitable for ordinary shipments between 1 to 15 cubic meters. This is because LCL shipping is billed based on the amount of space that your goods take up in a container. LCL may, therefore, not be as cost-effective if your goods are above 15 CBM.
LCL shipping estimates indicate that it may cost you between $150 to $250 per CBM.
Expedited Ocean Freight Costs
Expedited ocean freight takes a shorter time than standard ocean freight timelines.
Subsequently, if standard ocean freight shipping costs about $2 to $4 per kilo then expedited ocean freight may cost:
$4 – $8 per kilo during low season
$6 – $12 per kilo during peak season
Air Freight Costs
The cost of air freight is charged based on whichever is higher between actual weight or dimensional weight.
Actual weight is measured in kilograms using an ordinary weighing scale. In comparison, dimensional weight is calculated by finding the volume of a shipment and dividing it by 6,000.
For example, consider a shipment that weighs 150kgs and measures 90cm × 90cm × 90cm. Its dimensional weight would be:
(90cm × 90cm × 90cm) ÷ 6,000 = 122kgs
As a result, the airline would charge you based on the actual weight of 150kgs because it is higher than the dimensional weight of 122kgs.
Small Shipments Costs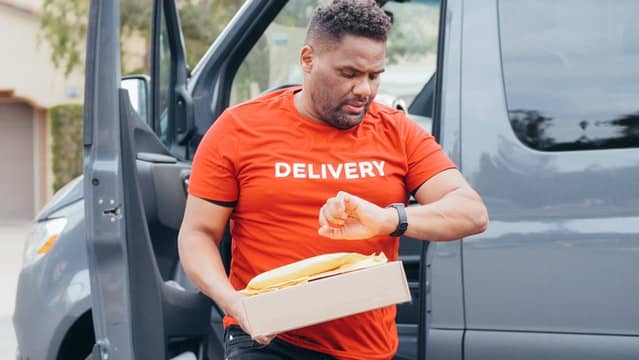 Small shipments are now quite common especially if you run a dropshipping store and have your orders fulfilled by suppliers or dropshipping agents in China.
If the weight of the shipments is low, it may be a good idea to ship them via air transport. The cost of shipping will likely remain manageable because both their weight and dimensions are low. Air freight is also faster and generally safer for small parcels.
However, if they are small but heavy, it may be cost-effective to go for options such as express shipping. This still offers your customers relatively fast delivery but at a fairer price than air shipping would.
The Cheapest Shipping Options from China to Canada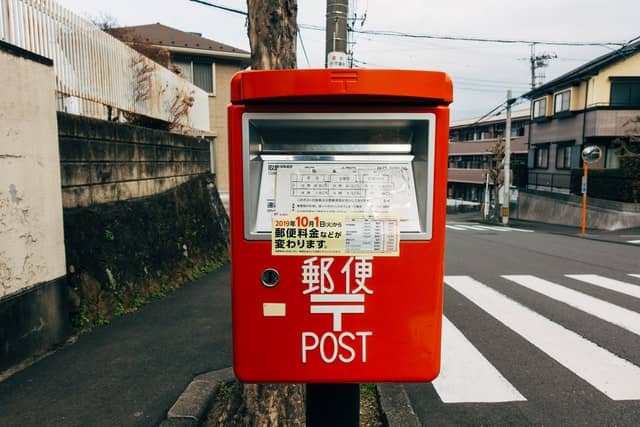 Right off the bat, it is important to mention that the cheapest shipping methods are not viable for all shipping needs. They are mostly suitable for shipments of about 150kgs and below.
They include:
Mailing Services
Mail service providers like China EMS or China Post can be surprisingly cheap and effective.
China Post, in particular, offers parcel-oriented services such as Air/Surface Mail and Air/Surface Parcel that are suitable for small and large parcels respectively.
Couriers
Courier services like DHL, TNT, and others, may cost slightly more than traditional mail services but they are faster and more reliable.
It is advisable to compare them to see which of them can offer you a good balance of timely delivery, reliability, and affordability.
Custom Clearances in Canada
Understanding the custom clearance policies and procedures in Canada can help you avoid delays when your goods arrive. This is because you would know what documents to gather, the taxes and fees to anticipate, and the standard of items that are allowed in the country.
Required Documentation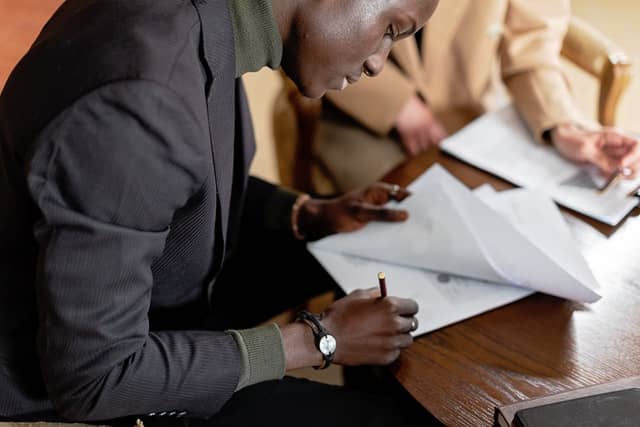 Canadian customs authorities may require the following documents to clear your goods:
An Arrival Notice
Bill of Lading
Shipper's Export Declaration
Packing List
Commodity Specific Documentation
Manifest or Cargo Control Document
A Custom Bond
Import Permits (for regulated goods such as food and medication)
Canada Customs Invoice or a Commercial Invoice
Notably, some of these documents have to be obtained from your freight forwarder or shipping agent. Be sure to have them on hand by the time the goods arrive.
Prohibited and Restricted Items
Canada restricts and requires special permits and declarations for the importation of:
Firearms and weapons
Food, plants, animals
Cannabis
Explosives, fireworks, and ammunition
Vehicles with US plates belonging to Canadians
Import Duties and Taxes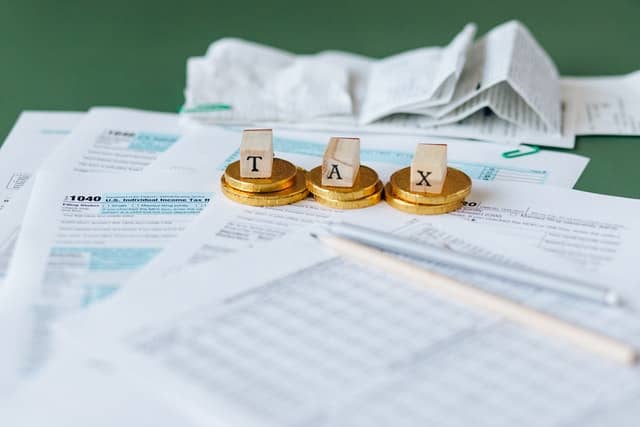 The customs duty is levied based on a 10-digit HS code. You can obtain the HS code for each of the items you import from your supplier.
The first 6 digits of the HS code indicate the category of the commodity you are importing. The last 4 digits indicate the country and are also known as National Tariff lines. They are used to calculate the customs duty based on the prevailing trade terms.
Customs Tax, on the other hand, comprises different levies such as Good and Services Tax, Provincial Sales Tax, or Harmonized Sales Tax, as applicable.
How to Save Money and Time When Shipping from China To Canada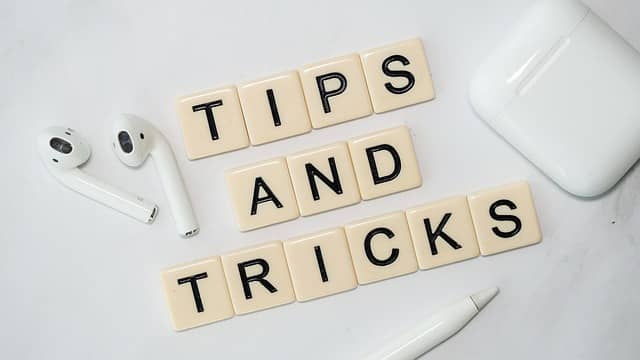 Do Your Due Diligence
Research and learn how shipping works between China and Canada. The knowledge you gather may not make you an expert overnight but you will be better equipped to make sound and cost-effective choices.
Compare Different Options
There are lots of ways to ship goods from China to Canada. Freight forwarders, shipping companies, and couriers are also aplenty.
So, take a look at what they have to offer, come up with a shortlist of top picks, and request quotes. You will be surprised at the bargains you can find by simply comparing different service providers.
That said, cheap can be expensive. Try and find a shipping partner that offers a fair balance between good rates and exemplary services.
Plan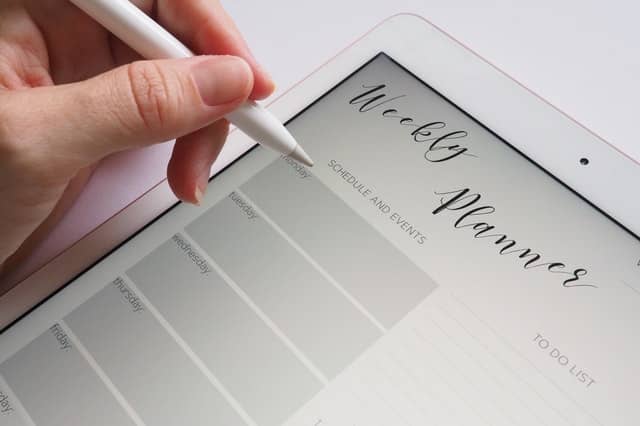 Look out for special events and holidays that are likely to disrupt normal shipping schedules or prices. Take note of them and plan your purchases accordingly to avoid inconveniences.
Prepare
Keep a record of all transaction details and copies of shipping documents. Go through the required clearance documents as well to find out the details you may need to fill in and obtain them from your supplier.
Lastly, it is prudent to pay your charges and buy your custom bond right before or as soon as your goods are in transit instead of at the last minute. These steps will all make customs clearances easier to navigate.
Insure Your Shipments
Insuring your goods will protect you from any eventualities that may lead to their loss or damage. It is particularly important for high-value goods and bulk purchases.
Choose a Professional Shipping Partner
An experienced and professional shipping partner will likely have a better understanding of how to navigate shipping procedures. Their expertise and guidance could save you lots of time and money.
Ensure Your Goods Are Packed and Labeled Properly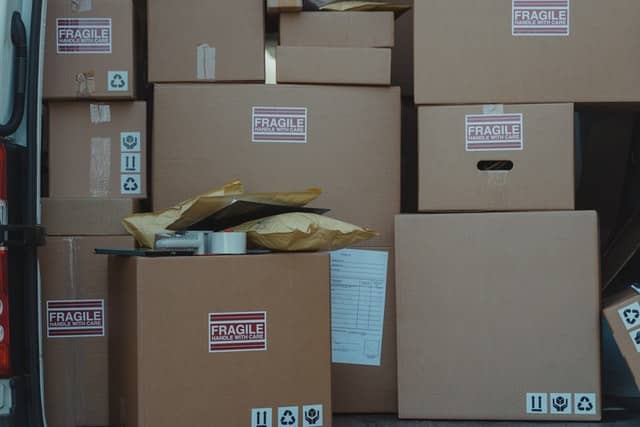 Each mode of shipping recommends a specific type of packaging for safety and to make inspection easy. It is also very important that each package has clear labels placed in visible areas.
If these conditions are not adhered to, it increases the chances of your goods getting lost in transit or being held back for further inspection.
Which Company Provides the Best Shipping Services from China to Canada?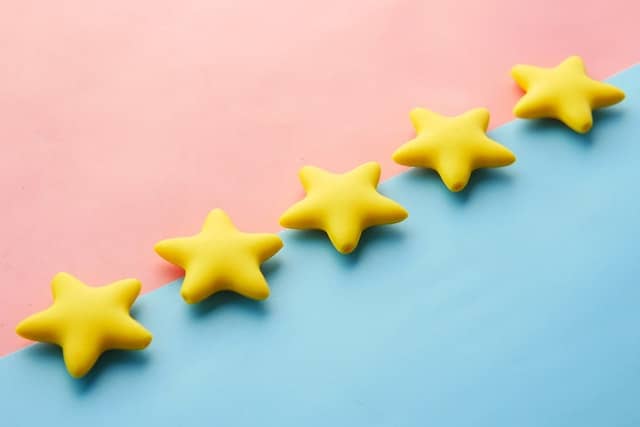 It may be inaccurate to claim that there is a unilateral answer to this question because shipping needs are quite diverse.
However, at NicheSources, we put all our efforts into ensuring that we can meet every customer's shipping needs with an appropriate solution.
Whether you are shipping small parcels or bulk shipments, prefer a specific mode of transport, or require your goods delivered within a certain time frame, we will make the right arrangements to get it done.
We are also keen on finding shipping solutions that work for your budget and support the growth of your business.
FAQs about Shipping from China to Canada
How Should I Manage My Shipment?
You may not be able to control the shipping process but you can:
Stay in contact with your freight forwarder.
Ensure you get a tracking number.
Ensure that both your supplier and freight forwarder have shared all the documents you will need for customs clearances.
How Can I Get a Shipping Quote?
Some manufacturers quote prices inclusive of shipping. A price may, for instance, be indicated as '$50 FOB'. In this case, the price will serve as the quote. Plus, you can always try and negotiate a better price or shipping terms.
If your supplier does not offer shipping, they may indicate their shipping terms as EXW or Ex Works. This means that you will have to make arrangements for a freight forwarder to collect the goods at the supplier's warehouse.
If so, vet different freight forwarders and identify a few that seem ideal. You can then send them a detailed list of the goods you will be shipping, the point of collection, and the destination and request a quote.
As you consider different quotes, pay attention to the shipping Incoterms indicated on them. This will be a major indicator of the value you will get for that price. Keep in mind that some Incoterms may also limit you to specific modes of shipping.
How Do I Track My Order from China?
First, get the details of the shipping service provider that will be transporting your goods. You can then liaise with them to find out if they have a tracking system that you can use to monitor the progress of your shipment.
Alternatively, you can obtain the tracking number of your shipment and use a third-party tracking platform like Packagetrackr and others.
Further reading: How to Track Package From China: A Complete Guide
In Conclusion
When you have the right information and a reliable shipping partner, shipping from China to Canada can be a smooth and very affordable process.
The even better news is that you do not have to look much further. Send us a detailed list of the goods you would like to source and ship, request a free quote, and leave all the heavy-lifting to us.