Finding a suitable shipping option could save you lots of money in terms of shipping costs. It also goes a long way in ensuring that you receive your goods in good condition.
LCL shipment is one among many shipping options you are likely to encounter as you coordinate the delivery of your goods. However, if you are not a shipping expert it can be hard to decide whether or not it is an ideal solution for you.
In this guide, we define LCL shipping, how it works, how much it costs, and all the details you need to make an informed decision.
Let's begin.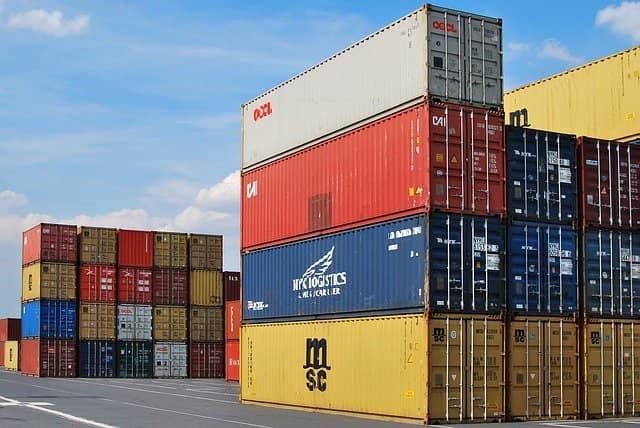 What Is LCL Shipment?
LCL is an abbreviation for Less-than-a-container-load. It is a shipping term used to refer to instances when you are shipping goods that do not fill a 20ft or 40ft container. 
In this type of shipment, the shipping company only charges you for the volume of space that your cargo occupies in the container. The rest of the space is leased out to other shippers. Therefore, one LCL container usually carries goods belonging to different entities.
How Does the Process of LCL Shipment Work?
For illustration, let us work with the example that you are shipping wholesale knives from China. The first step would be to find a shipping service provider and agree on shipping costs for door-to-door or port-to-door shipping.
Door-to-door shipping- this means that the shipping company will handle the transportation of your cargo from the factory until it reaches your facility.
Port-to-door shipping- this means that the cargo has to be delivered to the shipping company's container freight station by your manufacturer or sourcing agent. They will then handle shipping from then on until it reaches your facility.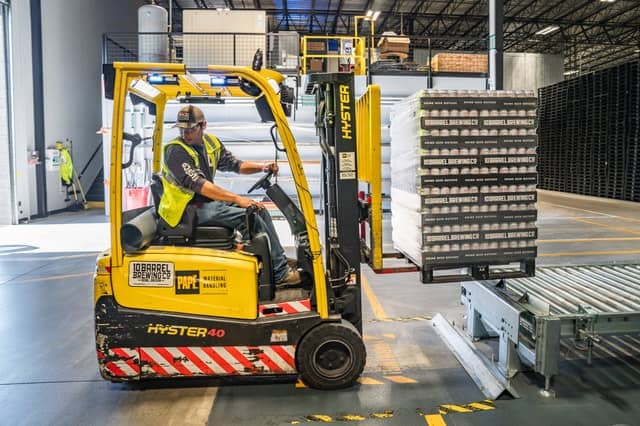 Once you agree on terms, the rest of the LCL shipping process would work as follows.
The manufacturer dispatches your shipment of knives to the container freight station.
The shipping company receives, weighs, and measures the shipment for billing and also to decide how to consolidate it with other goods in a suitable container.
Once the container is full, it is sealed and loaded onto the ship for transport.
When the container arrives at the destined port, the container is unpacked to organize last-mile delivery.
Your cargo is then delivered to your facility.
How to Calculate LCL Shipment Cost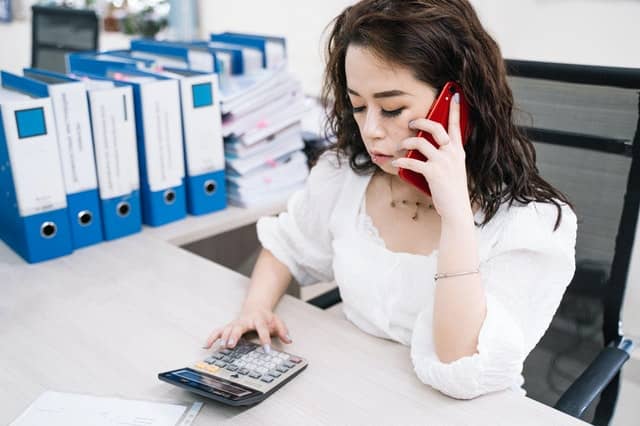 LCL shipping is billed based on cubic meters (commonly known as CBM) and weight. While it may sound like rocket science, a CBM is simply the volume (length×width×height) of your shipment.
When your cargo is received at the container freight station, its volume and weight are measured. A weight of 1 ton is considered as the equivalent of 1 CBM. The freight forwarder will charge you either based on weight or volume; it depends on which is higher.
Take, for example, that your cargo has a volume of 1.08 cubic meters and weighs 300kgs. If 1 ton=1 CBM then 300kgs will be equal to 0.3 CBM. This would mean that you will be charged based on volume and not weight.
Different freight forwarders charge different rates per CBM. Cost per CBM can also vary depending on the destination and other factors. It is, therefore, advisable to seek quotes from multiple companies and go with one that fits your budget but is also reliable.
LCL Shipment vs Other Shipping Options
LCL shipment is recommended for small packages or businesses like dropshipping where you need to fulfill orders in different destinations.
That said, comparing LCL shipping against other options could help you decide whether it truly is the best solution for you. So, with this in mind, let us take a look at how it fares against FCL and air freight.
LCL vs FCL Shipment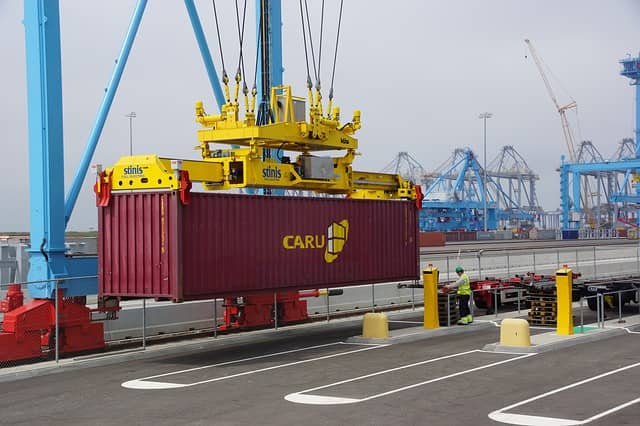 FCL stands for a full container load. It is a mode of shipment where you pay for a full container that will ship only your goods.
Consequently, you are allowed to handle the stuffing of your FCL container because your goods will not be consolidated with any others. It is also your prerogative to either fill the container to its maximum limit or only use part of it.
In light of this, FCL would be a suitable solution if you are shipping a bulky consignment. It would be much cheaper to pay for the entire container than getting charged per CBM as is the case in LCL.
To be more precise, if your cargo is about 200 kgs and 10 CBM or more, the cost of FCL shipment would likely be cheaper than LCL shipment. You may also want to consider FCL shipping over LCL if:
You are shipping fragile goods that may break if they are consolidated with other items.
The goods you are shipping are uniquely shaped and would take up lots of space.
You would like to reduce delays; in FCL shipping, there is no consolidation and deconsolidation of cargo and this helps reduce delays.
On the other hand, LCL shipping may be better than FCL shipping when:
It is peak season and most retailers are shipping in bulk. Full containers can be hard to find at this time and the few that are available may attract premium rates.
You are shipping resilient goods that are not at risk of breaking or being contaminated by other goods in a shared container.
LCL Shipment vs Air Freight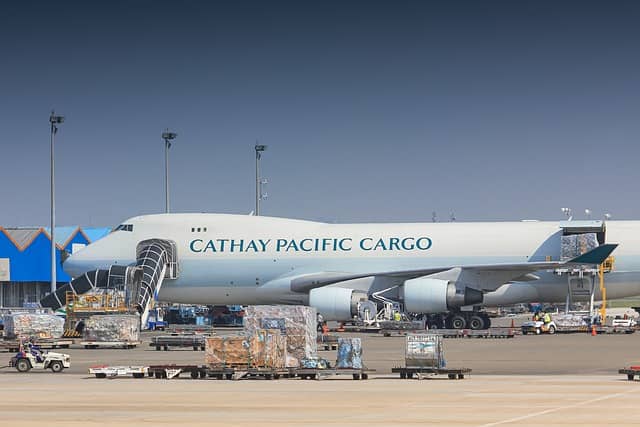 LCL shipment and air freight have one thing in common: they are both recommended for relatively small packages that are not very heavy. So, if you are shipping items like phone cases, you may find yourself torn between these two freight options.
Transporting goods by air is highly preferred because it is arguably the fastest method to get your items across continents. Goods shipped by plane can arrive in under a week while sea freight can take 3-4 weeks at best.
However, air freight also presents challenges such as:
Cost- air freight costs increase significantly based on the weight of your cargo, unlike LCL shipment costs that are hardly impacted by weight.
Restrictions– flight safety regulations impose lots of restrictions on the kind of goods that can qualify for air freight. If your goods fall on the hazmat list, you may have to find other alternatives or pay more.
In summary, air freight may be a better option to LCL shipping if:
You require urgent delivery
You are shipping relatively light goods below 150 kgs.
The goods you are shipping are safe for air freight.
In contrast, LCL shipment might be a better pick than air freight if:
The goods are heavy.
You would like a budget-friendly shipping option.
You do not mind waiting a little longer to receive your goods.
The goods you are shipping are categorized as hazmat.
Advantages and Disadvantages of LCL Shipment
If you choose to use the LCL shipping approach, here are some of the advantages and disadvantages you may experience.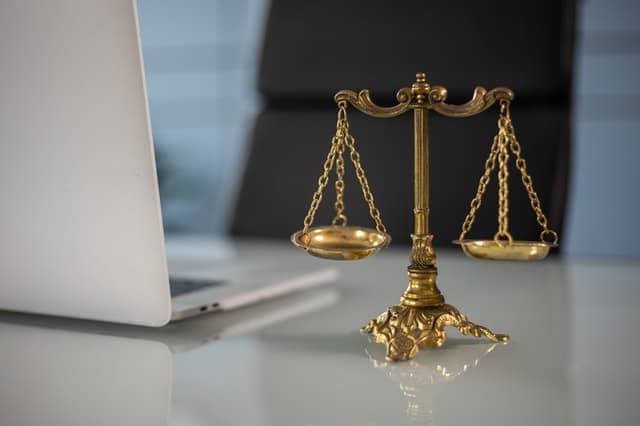 Advantages of LCL Shipment
Fair costs- in LCL shipping, you only pay for the volume of space that your goods take up. This can be quite beneficial when shipping small items.
Flexible shipping quantities- LCL shipping allows you to ship small to midsize packages as often as you like. This is an advantage that may not be viable with shopping options like FCL.
Expert cargo handling– LCL shipments are sorted, consolidated, and packed by trained staff both at the port of origin and destination. This saves you time and resources but also ensures that your goods are packed safely during transit.
Disadvantages of LCL shipment
Compromised safety- if cargo handlers are not careful and diligent, cargo can get lost, misplaced, or damaged during consolidation or deconsolidation.
Cargo size limitations – beyond a certain CBM threshold, LCL shipment becomes more expensive than FCL shipment.
Extra costs- LCL shipment often presents additional costs such as cargo handling expenses due to consolidation and deconsolidation.
Delays- LCL containers take longer to clear at ports because they contain a variety of goods. They also tend to get flagged for custom inspections for the same reason.
FAQs on LCL Shipment
What Is the Maximum Weight Limit for LCL Shipment?
There is no maximum weight limit for LCL shipment just as long as your cargo is within the weight limit set for that container. However, if your cargo goes above 10 to 15 CBM, it may be best to simply choose FCL shipping.
This is because, at such measurements, it is likely that you will take up most of the space in the container. Subsequently, the cost per CBM may be more expensive than getting a container.
What Is the Minimum CBM for LCL?
1 CBM.
If your package is smaller than 1 CBM, it will still be charged at the rate of 1 CBM.
How Should I Pack Goods for LCL Shipment?
First, ensure that your cargo is packed in quality boxes that will not fall apart. They should also be well-sealed after packing.
Label each box clearly and include details such as:
The consignor (the person sending the cargo)
The booking number of the cargo
The consignee (the recipient)
The destination
It is highly advisable to palletize your boxes instead of just stacking them on their own. Pallets keep the stacked boxes more stable and can be secured using straps for even more stability.
Further, some recipients like Amazon FBA warehouses have unique conditions about how they prefer their shipments to be packed. If you are shipping to them, remember to share this with your manufacturer or sourcing agent so that they comply.
How Do You Track an LCL Shipment?
Once your cargo is received and processed, your freight forwarder should share a tracking number for the container that your cargo is being shipped in. They may send it directly to you or share it with your sourcing agent if you have one.
In some cases, you may be able to track the shipment by entering the tracking number on the freight forwarder's website. If this is not possible, you could try using a reliable third-party tracking platform.
In Conclusion
LCL offers lots of unique advantages to dropshippers, individual shoppers importing items, and even start-up online retailers. It allows you to save on shipping costs, ship in small quantities, and not have to deal with the complexities of air freight restrictions.
The only catch is, you need to find just the right balance where LCL shipment remains more cost-effective than other options like FCL or air freight.
At NicheDroshipping, we not only source goods on your behalf but also collect and warehouse them and coordinate worldwide shipping based on your instructions. Additionally, we can handle the packing, palletizing, and advice on whether LCL would be ideal.
Ready to start sourcing and shipping? Send us a detailed list of your requirements and request a free quote.