Sourcing agents have been gaining popularity as the world retail networks have grown. Whether it is a physical retail network or online business model, sourcing agents have been becoming the need of every business rapidly.
That's why we have brought this definitive guide on sourcing agents, who they are, what they do, and how they can help you with your business.
So, make sure to stay connected with every segment of this article as you might lose the essence of this article otherwise. You will have complete information about the sourcing agents by the end of this article.
Let's jump right into it.
What Is a Sourcing Agent?
Every business that is selling a product either needs to manufacture that product or procure it from somewhere. If the business is reselling the products, they need to arrange the products from other sources.
In the case of reselling, the businesses are left with only two options. They can either buy the products themselves or they can outsource this task to a third-party service.
This third-party service provider that is hired to source products on behalf of others is known as a sourcing agent.
People also call them the product sourcing agents because in most cases, they are arranging products for the resellers.
So, the sourcing agents are probably the most vital players in the supply chain process of any business.
Sourcing Agent vs. Sourcing Company
Now that we have briefly understood what a sourcing agent is, we now come to clarify the difference between a sourcing agent and a sourcing company.
A sourcing agent is sometimes referred to as an individual agent who is working independently to arrange products. It is a person in most cases who offers his services to arrange the products and charges the costs for the same.
A typical example of a sourcing agent is a China-based freelancer who is offering his services to source quality products from Chinese factories at lower commissions or costs.
Some businesses prefer to hire an individual because they find it easy to communicate with one person every time for the solutions to their needs.
They think that it is easier to develop a working relationship with one person rather than hiring a sourcing company that has a lot of individuals.
Moreover, an individual product sourcing agent will be a cheaper option as compared to the service commission charged by a sourcing company.
Nevertheless, the hiring services of an individual sourcing agent is risky for a business. An individual has limited reach and is not affected by factors like bad reputation and wrong commitments, etc.
A sourcing company, on the other hand, is a proper company or a set of individuals who are working together to arrange the products as per the requirements of a business or their client.
A typical example of a sourcing company is NicheSources. It has a number of experienced and trained professionals in its team. They are experts in finding the best option for sourcing any kind of product from China.
Hiring the services of a sourcing company may be a little costlier option but it has its benefits too.
A company is cautious about its feedback and it only means business with its work.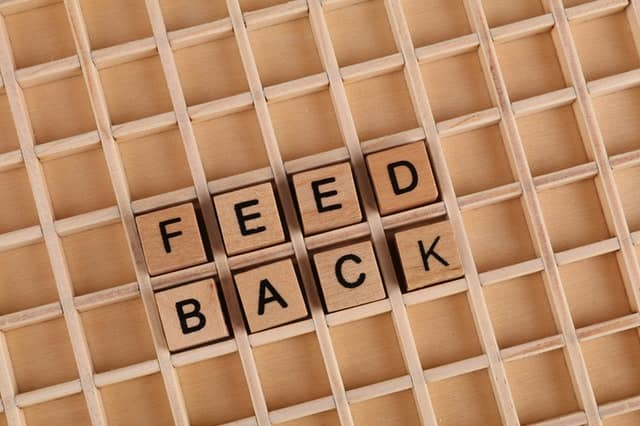 It has a huge network, reliable staff, better communication options, and much more that we will discuss later in this article.
In most cases, a sourcing company is also referred to as a sourcing agent because it is already working for the same purpose.
Sourcing Agent vs. Distributor
Some people confuse a sourcing agent with a distributor. That is why we thought to clarify this confusion in this article.
A distributor of a product or multiple products is an individual or a company that is responsible for providing specific kinds of products.
That is because a distributor is bound to sell a special set of products for which he is a distributor. So, it has a limited scope.
A sourcing agent has no limitation to stick to a specific kind of product. It is responsible to arrange every kind of product that the clients ask for.
So, if you have the option to choose one between them, go for a sourcing agent because it is the one who will not be limited to the specific products. It will search for the best option to source products for its clients across its country.
Sourcing Agent vs. Direct Buying
You might be thinking if it is always necessary to source products via a sourcing agent. Well, not necessarily.
You can also buy the products on your own. But you need to be clear on one point – whether you can afford to spend time and effort to look for the products that best suit your needs?
Time is money for most businesses. The time you need to spend physically locating and visiting the manufacturers may eat up most of your energies.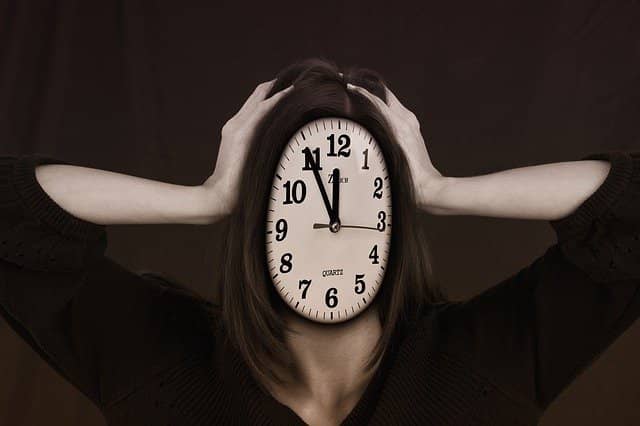 Still, it is not guaranteed whether you will succeed in finding the right supplier or manufacturer for your business.
Additionally, you will also have difficulty in coping up with the culture, norms, and local language if you are working with Chinese suppliers.
Let's take the example of China. China had $2.6 trillion worth of exports in 2020.
As China has largely emerged to be the major supplier of manufactured products to the world, most businesses import items from China.
But do they all buy the products directly from the factories? Certainly not.
They mostly rely on product sourcing agents for this purpose. That is because a sourcing agent is a local person or a company that is well-versed with the local culture.
They can also communicate well with the local factories in China to come up with the best products for your business.
So, if you prefer to spend time finding the direct manufacturers, it would be your own choice.
You would certainly save the commissions that would have otherwise gone to the sourcing agents but the costs and risks associated with finding and buying products from direct manufacturers are too high.
Who Needs a Sourcing Agent?
As mentioned earlier, resellers or retailers are the kinds of businesses that need a sourcing agent to arrange the products.
Let's go into a bit of detail and discuss the businesses that need a sourcing agent.
Following are the segments of businesses that need to hire the services of a souring agent.
New Businesses and Startups
If you are just starting your new business, you require a product sourcing agent. As discussed in the previous section, you cannot spend all the time finding the right suppliers for your products.
Most entrepreneurs have a lot of things to do at the same time.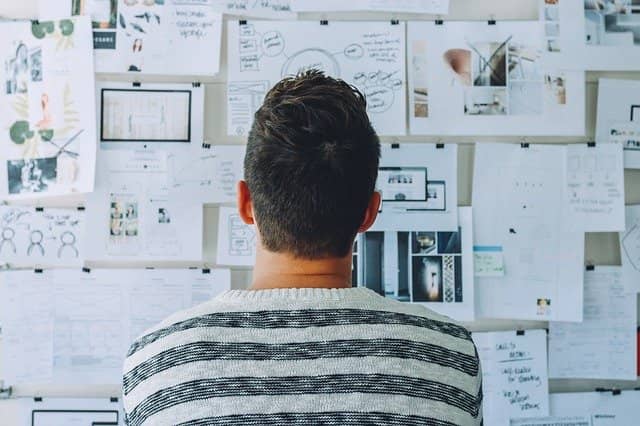 Therefore, it is a good idea for a new business or a startup to hire the services of a professional sourcing agent.
Established Businesses
It is not that only new businesses require a sourcing agent. Established businesses also rely heavily on sourcing agents.
They need to do this because they want a continuous supply against their demands. So, to meet this regular demand, they need a reliable source to arrange the supply.
That is why established businesses also require the services of a good sourcing agent.
Businesses with Bad Product Experiences
Some businesses or retail networks who tried out to arrange products from direct factories often have experienced. These can be in terms of a wrong product or defective pieces that they received from them.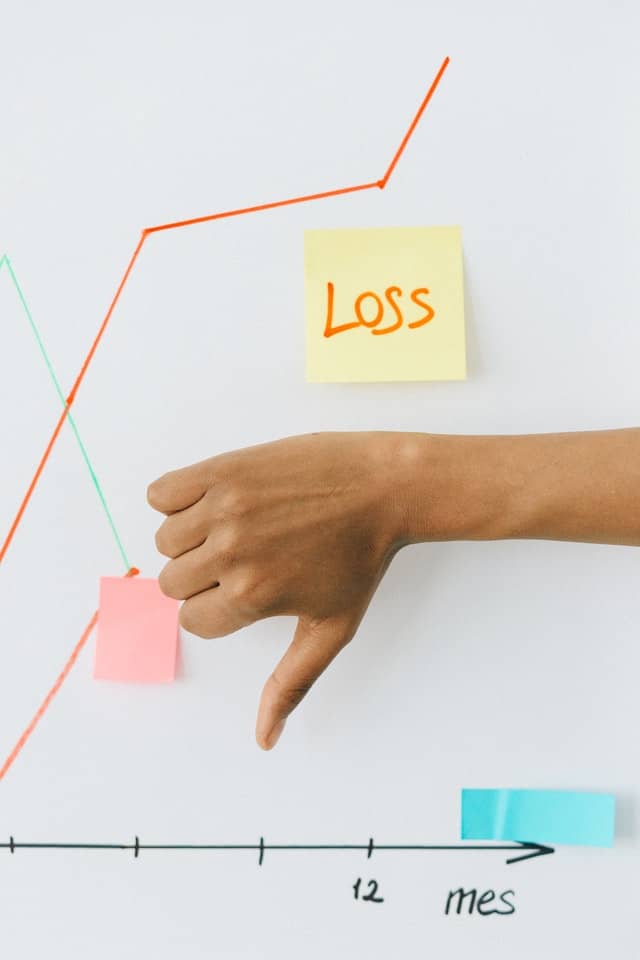 In such cases, those businesses try to look for trustable sources in the country where the products are coming from.
They need to share the details of the products and they expect the sourcing agents to make sure that they get what they want.
That is why they prefer hiring the services of a product sourcing agent so that they do not meet with any surprises in the future.
Special Product Demands
Some people or businesses have special product demands and they are not sure where to find them. That is where the product sourcing agent can help them out.
They just need to share the product details with the sourcing agent and the agent will come up with the solutions.
As a good sourcing agent is already in liaison with many factories manufacturing different products, it does not take much time for a product sourcing agent to find where those special products are made.
Supermarts
Supermarts like Walmart, Hyperstars, and Carrefour also require the services of a sourcing agent. That is because they have the demand for certain products in bulk quantities.
Bulk quantity comes with lower checks as all of the products are difficult to be checked and verified by the factories before dispatching.
So, they give this task to a professional sourcing agent.
Amazon Sellers
Amazon has been the center of attention for online shopping for many years. Services like Amazon FBA and Amazon Dropshipping are getting popular day by day.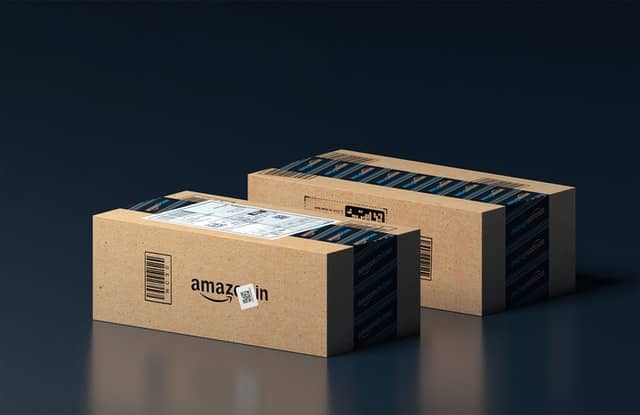 As Amazon hosts a variety of sellers from different locations and countries, the sellers need to have someone who can help them arrange products to be sold on Amazon.
That is why Amazon sellers rely on sourcing agents to cater to their needs of products.
Relying on the direct manufacturers can be daunting in this case as Amazon has very strict vendor policies.
So, Amazon sellers do not take much risk in sourcing products themselves. Most of them hire the services of a sourcing agent to ensure quality products and timely deliveries.
Dropshippers
Dropshipping is a business model in which the online retailers or resellers do not get hold of the products. Rather they are selling someone else's products on their online store.
That is where the services of a product sourcing agent would be required.
If a dropshipper has regular orders, he would require the services of the best and professional sourcing agent to do this task.
A good sourcing agent like NicheSources makes sure to hold your hand at every step of dropshipping so that you don't feel alone.
Roles and Responsibilities of a Sourcing Agent
The roles and responsibilities of a good product sourcing agent are usually mentioned on their business websites. If not, you must be aware of the roles or functions of a sourcing agent.
Following is the quick reproduction of the key roles and responsibilities that must be fulfilled by any sourcing agent.
Come up with the options of finding the manufacturers of the products.
To find the cheapest option to get the products manufactured.
Performing inspection services like pre-production inspection, during production process inspection, and container loading inspection, etc.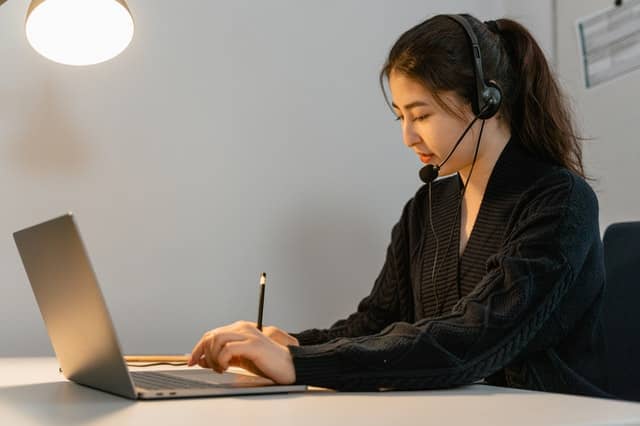 Carry out effective communication with the manufacturers as suggested by the clients.
To get the products shipped as soon as possible within the agreed timeframe.
Implement every instruction of the client regarding product specifications and other requirements.
Conduct quality control operations for each product.
Ensure the exact required quantity of the products.
Inform the client beforehand if there are any variations.
Process of Sourcing a Product via Sourcing Agent
If you are sourcing a product for the first time, you might be thinking of what steps to follow when you decide to hire the services of a sourcing agent.
We have mentioned a typical process to source your products via a sourcing agent.
The steps are mentioned below.
Define What You Need
First of all, you need to be clear on what products you want to buy from the other country. You would most probably require the services of a sourcing agent when you want to buy products from foreign manufacturers.
The most pertinent case here would be to buy products from Chinese manufacturers.
So, you need to clearly define your business niche and the exact product or the list of products that you want the sourcing agent to arrange for you.
Write All the Requirements and Specifications
When you have defined which product you want to buy, the next step is to write down the product requirements along with its specifications.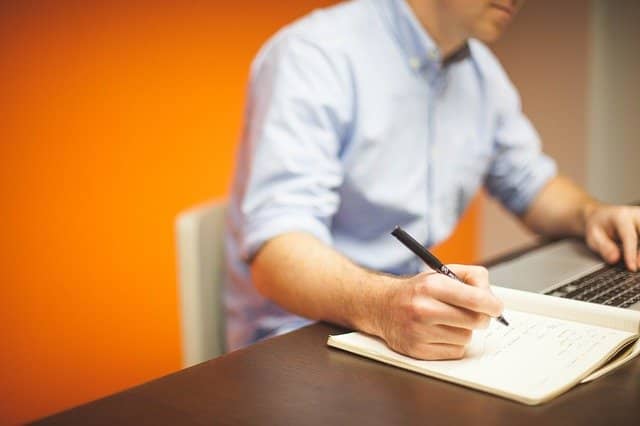 For example, you have decided that you will sell men's fashion accessories. The product you want to import from China is men's hoodies.
You need to write down which type of men's hoodies you want. The type of fabric used in it and the color options you want in the hoodies.
You need to be specific about the details of the product so that those details help out the sourcing agents as well.
Decide on a Budget Range
The next step is to decide the budget for your products. It does not have to be a fixed budget. Ideally, you have to set a budget range for the product.
As there are different qualities for a specific type of product, there will be different manufacturers for every type of product.
You just have to tell the sourcing agent about the minimum to the maximum budget range for the products you want to purchase.
The agent will shortlist the manufacturers who are willing to provide the products within that budget range.
In a typical practice, a sourcing agent will share the quotations of different manufacturers from which you have to choose one.
While allocating a budget range, do not always select the minimum prices. The quality may be compromised in that case. Try to create a good balance between time, cost, and quality.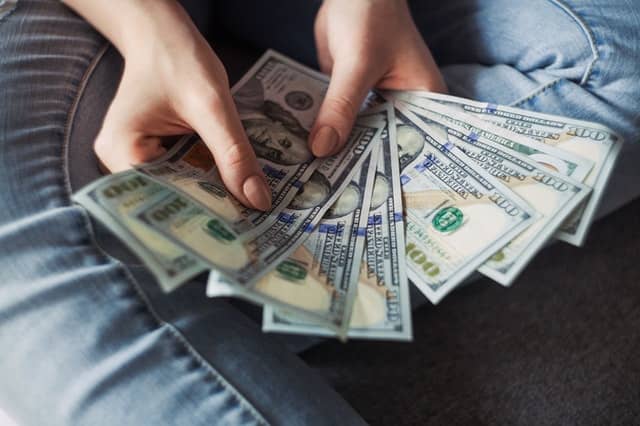 Search and Compare Sourcing Agents
You don't have to rely on a single sourcing agent at the start. It is always better to have 5 to 10 sourcing agents in your loop so that you can compare the rates and services of each.
Talking to multiple agents will give you the edge of negotiating the terms and conditions with those agents.
If you rely on one sourcing agent, you may face a monopoly and you will not be able to convince that agent to agree on higher services at lower prices or commissions.
Let the sourcing agents feel that you have multiple options in hand. Only then they will agree to charge lower commissions.
Negotiate
When you are done with comparing the rates and services of multiple agents, you should try to bring the top 3 or 4 agents to the negotiating table.
Try to show them that other sourcing agents are charging lower commissions per product.
Share the quotations with them if other agents have quoted the lower prices for the same products. Try to get more and more services included for the same price by telling them that others are offering the same to you.
Select the Sourcing Agent
After you have compared the agents and negotiated the rates and service terms with them, it is time to select the sourcing agent.
Simply put, you have to select the sourcing agent who offers a vast range of services at the lowest possible rates.
Try not to pay for the services that you don't require. For example, if a sourcing agent is offering special factory audits and you don't require those services, you should not pay a premium for those services.
Pro Tip: Don't rush it. Take ample time in selecting the sourcing agent because that will largely decide the future of your business.
Document All the Terms and Conditions
When you have decided on the sourcing agent, you should document all the terms and conditions with that company. That will help both of you to remain on the same page.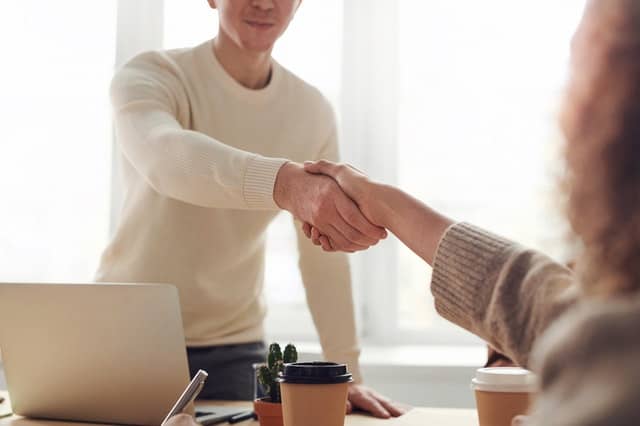 If in case the agent tries to deviate from any condition, you should be able to produce the agreement document to keep him on track.
The most important aspects here can be the mode and timing of payments.
Place the Order
After both of you agree on the terms and conditions, you can place the order. You have to set a deadline to receive your order. If not, you should at least agree upon when the products would be shipped.
Follow Up
This is probably one of the most vital steps in product sourcing. As the agents are involved in doing business with many customers, they may miss the deadlines.
Therefore, it is always advisable that you take regular follow-ups with your agent so that you can be sure that they are on track.
Tips to Choose the Best Product Sourcing Agent
This is the most essential part when it comes to choosing a sourcing agent. While searching or shortlisting the agents, you must check them against the following factors.
License
You should check whether the sourcing agent has a valid permit or license to perform product sourcing companies. This not only solves the potential legal issues but also shows that the sourcing agent is serious with his business.
Experience
Nothing can beat experience. No matter how good an amateur sourcing agent may sound, you need to check if your sourcing is in the right hands.
There are many ways to check if the sourcing agent is experienced with this business. It can reflect in their communication. You can read it from their official website and you can also ask direct questions regarding their experience with sourcing.
Team of Professionals
The quality of work is in the hands of a team. Sometimes it happens that the upper management or the owners of the sourcing company seem experienced and professional. But when your work is passed on to the team, it gets compromised.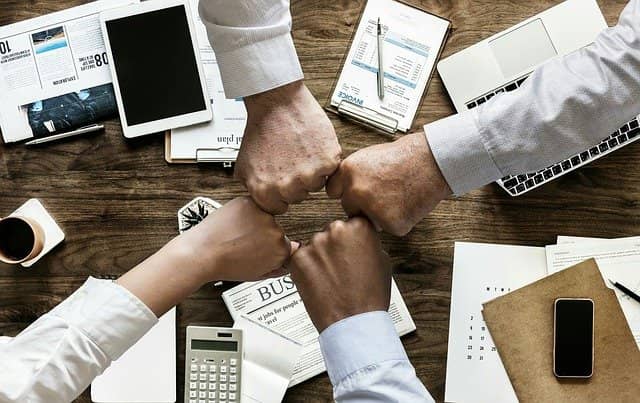 So, you need to be sure of the professionalism and expertise of the team members in any sourcing company.
Communication
Communication is probably the most vital part to identify if your business with the sourcing agent can go well or not.
In the case of Chinese products, you need to be sure that your sourcing agent communicates well with you.
If the agent is not clearly understanding what you are trying to tell him, you may likely have to face compromises at any stage of business.
Negotiation Skills
Your sourcing agent must have good negotiation skills. It should behave just as if you were there in China to procure the products yourself.
One of the prime duties of an agent is to have negotiation skills so that he can negotiate with the manufacturers on your behalf.
Specialization
Specialization here means that the agent is well-versed in the product or its niche.
If the agent is specialized in arranging apparel or men's accessories, you will be more confident to place an order with that agent because he knows the ins and outs of those products.
Compliance with All the Requirements
A good sourcing agent adheres to all the agreed terms and conditions along with the discussed requirements and policies.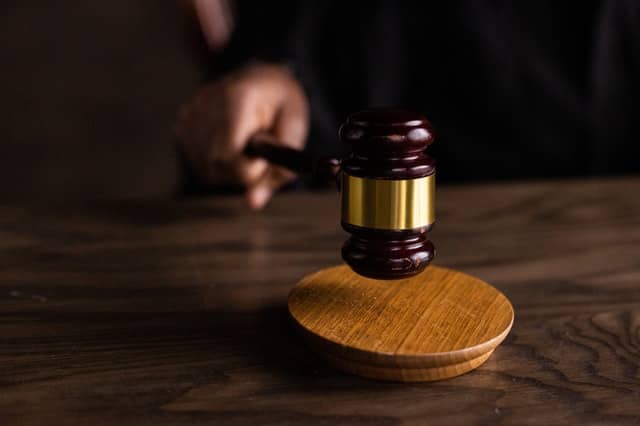 Sometimes it happens that the substandard or inexperienced agents make petty mistakes while sourcing products.
The customers or businesses are also afraid that the agent takes commissions from both sides. If you feel that the sourcing agent has joined hands with the manufacturer, it can affect the quality of the products.
Quality Inspection Services
A good and professional sourcing agent performs quality checks on the site where the products are manufactured.
So, if an agent is offering to conduct quality inspections of the factory or the products, it is always considered a good sourcing agent.
Factory Audit
In addition to the quality checks, a good agent also performs factory audits. This is to check whether the manufacturer in China has the machinery, workforce, and ability to manufacture the product that the client wants.
Network of Manufacturers
A professional sourcing agent has a healthy network of manufacturers. That is because an experienced agent has already worked with many factories and manufacturers.
Presence and Locations
An ideal agent should be present at multiple locations throughout the country of origin. For example, an agent should have offices and staff to check for the products from nearby places.
For example, if a client wants products that are most abundant in the Yiwu market, the sourcing agent should ideally have its network or employees who are available nearby Yiwu.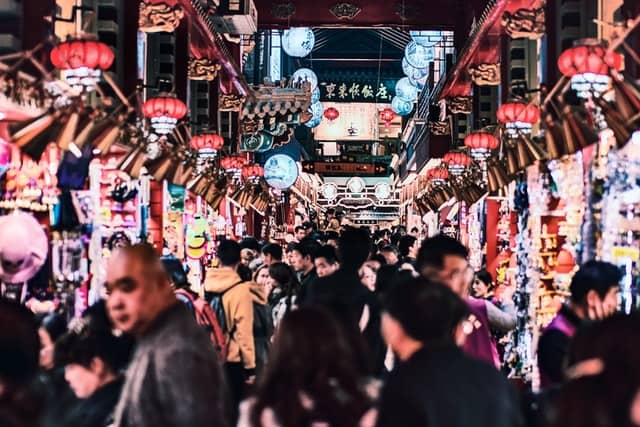 The same is the case for the Guangzhou market in China.
Fair Sourcing Commissions
An ideal sourcing agent has market-competitive commissions. Although the commission may vary from case to case, the average sourcing commission is around 3 to 10% of the order value.
Positive Reviews and Testimonials
You must check if the agent has some happy clients. You can directly ask them for the reviews of their previous clients.
You can also check this from their official website and their social media page.
Exclusive Sourcing Services
Some sourcing agents go beyond just arranging the right products for you. NicheSources is one such example.
Such agents also provide services like worldwide shipping and collaboration with the freight companies in China for quick delivery.
Storing products in their warehouse until you ask them to ship is also one of their value-added services.
Do check if the sourcing agent provides dropshipping services if you are into online selling.
Other exclusive services include private label and worldwide order fulfillment services, etc.
All of the exclusive sourcing services mentioned above are provided by NicheSources.
Cost of Hiring a Sourcing Agent
There are two main methods that sourcing agents can charge you with. They can either charge you a fixed amount per order or they can set the percentage of the order value.
Let's discuss both of these options briefly.
Fixed Charges
An agent can set a fixed price for the whole order. For example, it can charge you around $500 to $1000 as a fixed sourcing fee.
This normally happens when the order value is on the lower side.
Percentage of the Order Value
This is the most prevalent method of costing the clients. The generally accepted percentage for sourcing products from China is around 5-15 percent of the order value.
Tips to Negotiate with a Sourcing Agent
Following are some of the tips that you can use to negotiate with your sourcing agent.
Show them that you are professional.
Show them that you mean business.
Tell them about your research on sourcing agents.
Try to mention your past bad experiences with other agents and ask them if they have a chance to repeat the same.
Assure them that you can be their regular client if they stick to sourcing products by following your instructions.
FAQs about Sourcing Agent
Here are the top 3 FAQs that we thought to include in this article regarding the sourcing agent.
How Do I Find a Good Sourcing Agent?
There are many ways to find a sourcing agent for you. Some of them are mentioned below.
Online methods using search engines like Google.
Through social media platforms including Facebook, Instagram, LinkedIn, and YouTube, etc.
Freelancing platforms that include Upwork and Fiverr, etc.
Attending trade shows and sourcing fairs like Canton Fair in China.
What Should I Ask a Sourcing Agent?
Following are some of the points that you should ask your sourcing agent before selecting them.
What is their specialty to source the products? Which niche do they have the firm grip on to source products from China?
Ask if they have relevant experience in sourcing similar products as you require.
Ask how they are different from other sourcing agents.
Ask about the number of members in their team.
Ask about the lead times for the product delivery and about any expected variations.
Ask how they handle complaints and what happens if the products you received are defective or they are different from what you asked for.
Ask about customer satisfaction testimonials and reviews.
What Makes a Bad Sourcing Agent?
A bad sourcing agent is one who does not do what you asked for. Following are some of the points that can help you spot a bad sourcing agent.
Sends defective pieces without checking.
Misses deadlines and deviated from the commitments frequently.
Bad at communication.
Takes commissions from the manufacturers to compromise the quality of the products.
Not responsive to your queries.
Final Words
We have tried to cover all the important aspects of a sourcing agent in this article. We hope that you are in a better position to select the right product sourcing partner after reading this guide.
If there is anything that you still want to clarify, you can mention that in the comments. NicheSources is the top sourcing specialist in China. We are your number 1 choice to source any kind of product.
Ask for a free quote today and one of our expert team members will be right there to assist you with quotes free of cost.