China has, for decades now, been a vibrant manufacturing hub for products sold all around the world. Its manufacturing sector is extremely vast and has proven resourceful enough to deliver almost any product at incredible prices.
As a result, many entrepreneurs now look to the countless factories and markets from Guangzhou to Shenzhen whenever they need to source wholesale products for resale. Still, for many, buying wholesale from China remains a complex and daunting process.
Are you looking to buy wholesale from China? Then this is just the guide for you. Come along as we share all the details on how to navigate buying wholesale goods from China, tips on how to get it right, and the pitfalls to avoid.
Let's get right into it, shall we?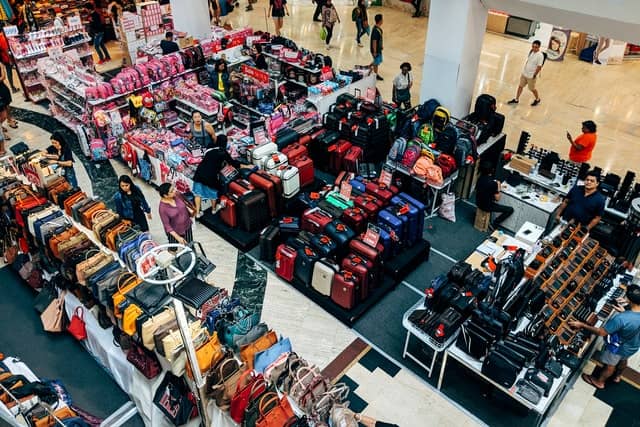 Define the Goals of Your Wholesale Purchase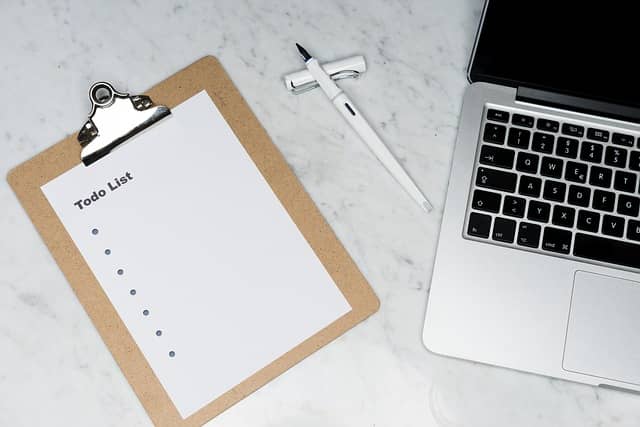 The variety of products in China is mind-boggling. Granted, this is a great advantage because it gives you many product options to choose from but it can also be overwhelming and confusing.
Consequently, it is best to do your research and be clear about the kind of products that you would like to buy. This includes specific product details such as:
Product type- if, for example, you are looking for shoes, what type of shoes do you need? Are you looking for wholesale sneakers, formal shoes, women's or men's shoes?
Materials- product materials often determine product quality and also pricing. So, find out what type of materials you prefer, which of them matches your budget, so that you can find suppliers that meet this criterion.
Brands- are there specific product brands that you would prefer to buy? If so, do these brands have factories or accredited wholesale suppliers in China? Alternatively, are you looking to buy wholesale products and brand them?
Aside from giving you a definitive list of requirements and priorities, this process could also make your buying process much easier and cost-efficient.
Keep in mind that industries and wholesale markets in China are spread across different regions. One region may be great for sourcing ordinary wholesale knives but if you want hand-made designs, you may have to shop in an entirely different region.
This is just one example but it equally applies to many other products like wholesale clothing, beauty products, and more.
Now that you know how to come up with a well-defined shopping list, let's move on to how to actually get the wholesale products you need from China.
How to Buy Wholesale Products From China
The good news is, there is more than one way to buy wholesale products from China. Each of them has its pros and cons. The trick is simply to identify the method that works best for you.
With that in mind, here are the main methods you can use as a wholesale shopper.
In-person Shopping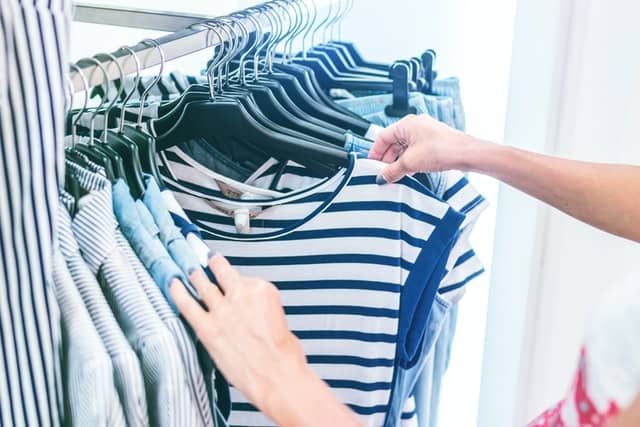 In-person shopping entails traveling to China and visiting different factories, wholesale markets, or trade fairs to find the wholesale products you are looking for.
The main upside to this approach is that it gives you an opportunity to explore lots of product options, engage suppliers, test products, negotiate, and make well-informed purchase decisions.
However, it requires a fair amount of planning and requires some research. For instance, if you would like to attend a trade fair, you would need to ensure your visit coincides with the fair's dates.
It is best to also avoid traveling during the Chinese New Year when businesses shut down.
On the other hand, if you will be visiting suppliers or markets, it is best to find out where they are based so that you can plan your travel and accommodation with those destinations in mind.
Once you find the right products and the right suppliers, you can proceed to firm up your purchase agreements and then place your order.
Pros:
One on one communication and negotiation sessions are more clear than long-winded online consults.
In-person visits provide a better sense of assurance in your purchases than entirely relying on online correspondence.
Some prime product manufacturers or suppliers may not have an active online presence, events like trade fairs may be the only way to discover them.
Cons:
China is a vast country and can be difficult to navigate on your own especially for locations outside major cities.
Language barriers can make it tasking to understand signage or even communicate with traders and factory representatives.
The cost of travel and related expenses can be limiting for start-up entrepreneurs or those with businesses that are not yet turning a profit.
Online B2B Platforms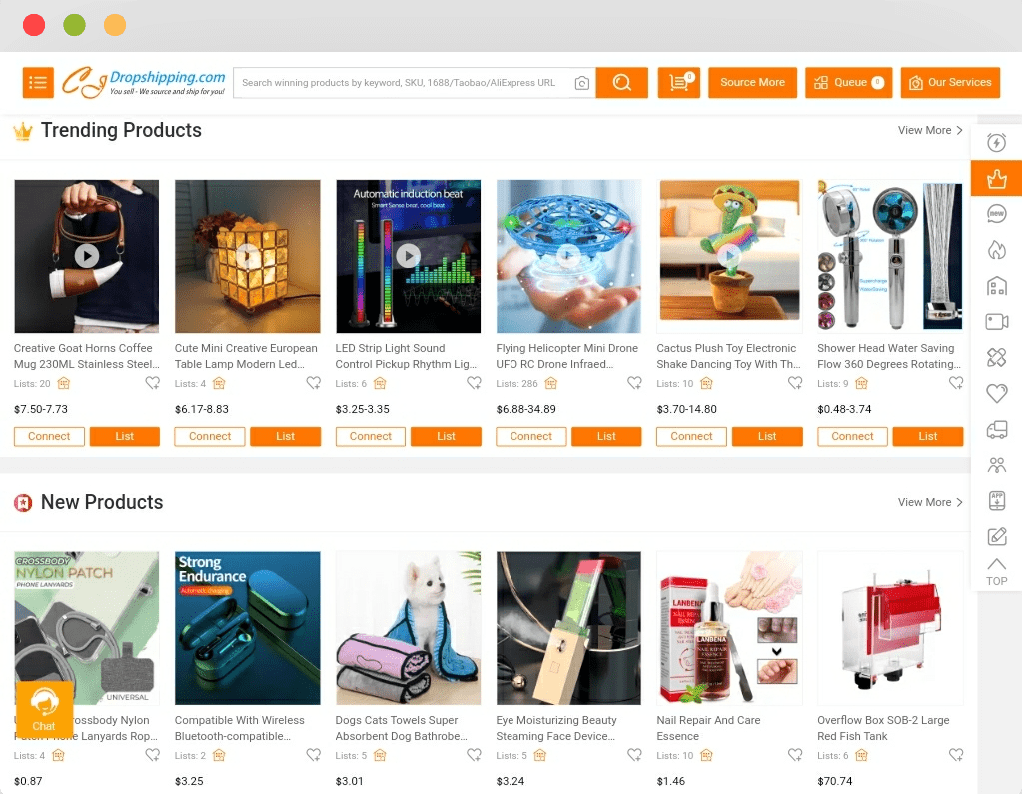 Online B2B platforms include options such as CJ Dropshipping, Taobao, 1688, Alibaba and DHgate, among others. They showcase millions of products from China wholesale suppliers that you can select, order, and pay for via online methods.
The main advantage of these platforms is convenience. You can do all your wholesale shopping from wherever you are in the world as long as the supplier can ship to your destination.
It is, nevertheless, important to note that each of these platforms has a unique set of rules and methods of operation. For example, some, like Alibaba, are free to access but others may require you to pay to access various lists of suppliers.
Take your time and ensure that you understand such details before you commit to using the platform. The rules and customer safety guidelines, in particular, are very important. They are the only sure way to protect yourself against rogue traders and scammers.
Further, read through your supplier's terms and conditions. Ask for authentic images to get a better view of the products, make inquiries about material specifications, product documentation as well as dimensions or size.
Only proceed to make your order after your queries have been answered to your satisfaction.
Pros:
Online B2B platforms offer access to lots of wholesale supplier options that you can scroll through and compare at your convenience.
There are no travel costs or planning procedures involved.
The online platform regulates buyer-seller interactions and most of them offer trade assurances or buyer protection policies.
Cons:
Not all wholesale suppliers on online platforms are genuine. Some take extremely long to deliver and may even send out substandard products unlike what they advertise.
Online shopping, while convenient, does not offer a chance to properly inspect product quality or design. Pictures can also be deceiving.
It takes time and lots of discernment to scroll through different platforms and suppliers, do your due diligence, and finally begin engaging individual suppliers for orders.
Sourcing Companies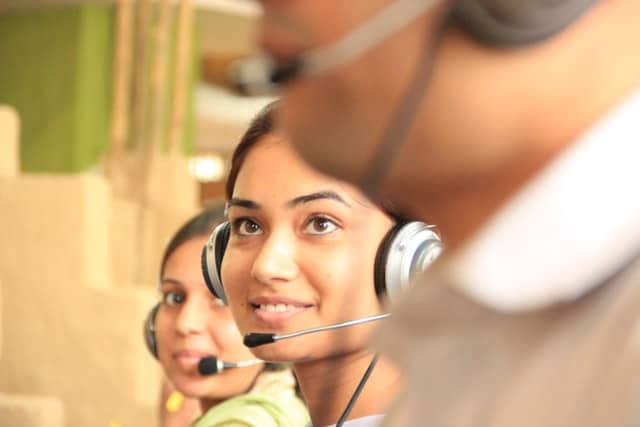 Sourcing companies are professionals based in China that help you through your wholesale buying processes. They do not sell any merchandise. Rather, they serve as a bridge between you and manufacturers or wholesale suppliers.
For illustration, take for instance that you would like to buy wholesale jewelry from China. Here is how working with a sourcing agent would unfold:
You contact the sourcing company
Share details about the kind of jewelry you would like to buy, your budget, and any other specifications you may have
The sourcing company uses its networks and knowledge of the jewelry industry in China to find you wholesale suppliers or manufacturers that can fulfill your specifications
They share a compilation of options and you can request a quote from the suppliers that you find preferable
The great part about using a sourcing company is that it allows you to delegate all the hard work. Your sourcing agents will not only find the suppliers but they will also do the due diligence, negotiate fair prices, and even perform quality inspections on your behalf.
The only thing you need to do is approve the options they present and give precise instructions about the kind of goods you require.
However, given how much responsibility you will be delegating to the sourcing company, it is imperative that you vet them thoroughly.
Request documentation to authenticate that they are a legitimate firm and also look out for reviews from prior customers to gauge how satisfactory the company's services are.
Try and also ensure that the fees charged are commensurate with the services that the sourcing company provides. The more value they can offer you the better.
Pros:
The sourcing company does all the heavy lifting and frees up your time to handle other business matters.
Sourcing agents are more knowledgeable about different industries in China and can offer you better product and supplier options than if you were to do it on your own.
You can shop remotely via sourcing agents but in this approach, unlike online platforms, you can rely on your agents to ascertain the quality and handle other purchase processes like organizing customization, warehousing, or shipping.
Cons:
Not all sourcing agents are genuine or professional. You have to be very discerning as you choose.
Sourcing agents offer insightful advice and very convenient services but you need to be able to pay for their services.
Tips on Buying Wholesale from China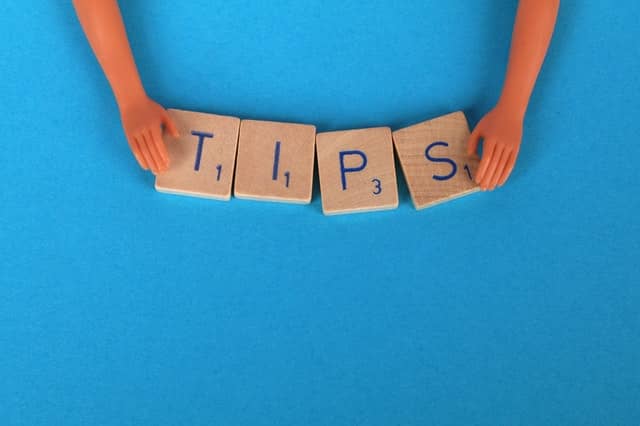 It never hurts to have a tip or more when you are buying wholesale goods from a different market. More so because commercial practices vary from one country to another and import procedures can equally be cumbersome even for experienced entrepreneurs.
So, with that said, let us go over some tips on how to get wholesale products from China and the pitfalls to avoid.
Take Time to Compare Product Options and Wholesale Suppliers
You may be tempted to commit to the first wholesale supplier you find but that may not be the best decision. Take your time and compare different options and ensure that you are getting the best prices and best quality of products for your budget.
Be Specific
Wholesale suppliers in China handle very many orders in a day. So much so that some even use automated systems to process orders. If your order is not specific, you could easily end up with a batch of products that is nothing like what you expected.
To avoid this, be as specific as you can when inquiring about products or placing orders. If you are using a supplier's website for reference, try and quote the product codes they use or the exact name that is listed for the product you want.
You can also include details such as color, size, product models, and other pertinent details that could make it easy for the supplier to deliver exactly what you need.
Document Everything in Writing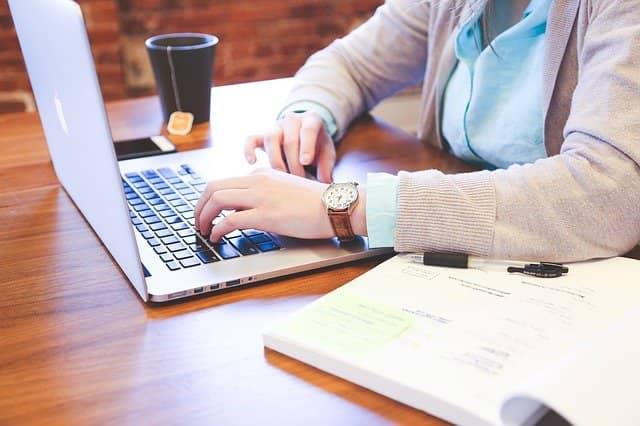 As with any formal transaction, it is important that you keep written records of your wholesale purchases. You can do this by:
Following up phone calls or in-person conversations with an email to ensure that you and your supplier are on the same page
Keeping a copy of your purchase agreement
Keeping a record of all payments and requesting receipts from your supplier immediately after they receive the payment
Keeping a record of any other correspondence between you and your supplier including shipping details, tracking numbers, or dispatch notifications
These records will make it easier to seek redress if your wholesale supplier fails to meet their end of the bargain or you need to seek refunds or returns. You may also need some of the details provided to clear your goods through customs or track your parcel during shipping.
Insist on Working With Professionals
Wholesale trade is big business in China. As a result, there are lots of middlemen and unscrupulous traders that can easily exploit you once they realize that you are not familiar with the local markets.
The best way to avoid this is to insist on working with registered professionals. Aim for individuals or firms with formal documentation that you can verify with local trade authorities. They are often more accountable and keen to resolve disputes.
Read Contracts and Agreements Carefully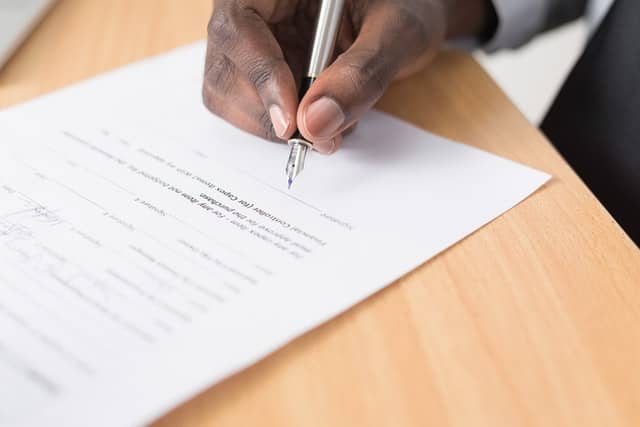 Different suppliers offer different wholesale terms. They are often negotiable but the final details on price, MOQ, supply schedules, and shipping costs are usually outlined in a contract or purchase agreement. More so, for large purchases or long-term arrangements.
If your supplier happens to send you such a document, read through it carefully before signing. If you have to sign one in English and another in Mandarin, it may also be advisable to consult and ensure that the contents of both agreements are identical.
Online platforms may not offer purchase agreements but they have terms and conditions as well as trade assurances. Read through them and ensure that you operate within their limits. If you contravene the policies, your trade assurance may become void.
Start Small and Build Trust or Orders Samples
It can be difficult to trust a wholesale supplier you have never met or done business with before. Of course, there are lots of great suppliers in China but it is always wise to build trust over time.
Subsequently, if you feel apprehensive about your wholesale supplier or about making your first wholesale purchase from China, start small. Order a few boxes and see how that experience works out for you. If it goes well, keep increasing your orders.
If you are worried about product quality, there is a cure for that too; begin by ordering samples. Some wholesale suppliers may even offer them for free and all you would have to do is pay for shipping.
You can then evaluate the products and choose to order or seek other suppliers. If the product quality is great but the design is lacking, you can also consult the supplier to find out if they offer customization services
Negotiate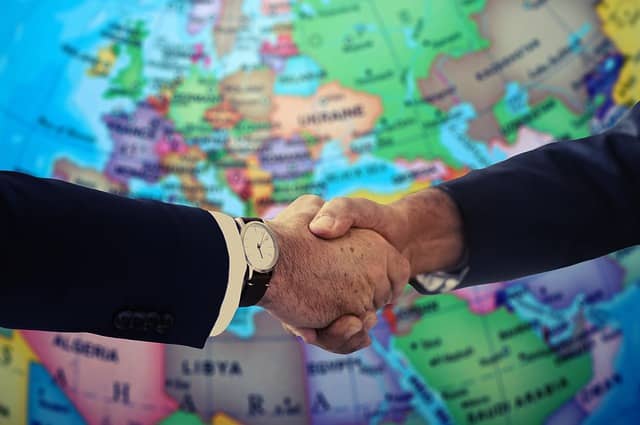 Most suppliers in China offer very affordable prices for wholesale buyers. However, they have minimum order quantity specifications, and often, the bigger your wholesale order, the lower the price offers you will receive.
Still, most suppliers and manufacturers are usually open to negotiation. Especially if you intend to establish a long-term supplier relationship with them. As such, do not hesitate to negotiate for better terms.
FAQs on Buying Wholesale From China
Is It Worth It to Buy Wholesale from China?
It is certainly worth it. China is not just the land of variety and mega manufacturing. It also offers wholesale buyers advantages such as:
Unbeatable prices- it is not just low-quality products that are affordable in China. Even high-quality products are comparatively more affordable in China than in other manufacturing hubs. Economies of scale play a large role in this.
Quality products- contrary to common belief goods made in China are not all substandard. You can find wholesale suppliers for low or premium quality goods. It all depends on your budget because quality goods cost more to make.
Supply capabilities– manufacturers in China have some of the highest product outputs in the world. This makes it easy to find a supplier that can consistently supply the products you need and keep your business thriving.
Production capabilities- manufacturing technologies in China are quite advanced. Factories are, therefore, able to fulfill complex product designs and customize products in almost any way you like. Not many other sources offer this advantage.
Accessibility – the Chinese government and local businesses have gone to great lengths to make the country accessible for import and export trade. This is evident in events like the Canton Fair as well as efficient railway, road, airport, and shipping networks.
What Is the Best Website to Buy Wholesale from China?
The best website to buy wholesale from China may not be the same for every shopper. It often boils down to the kind of products you want to buy and whether you need other services like dropshipping or product branding.
For context, let us consider a wholesale buyer that is looking for products for white labeling or private labeling versus a shopper that would like to buy the products and sell them as they are.
The difference between the two is that the first shopper requires a website that does not just offer wholesale goods but also provides other services. Subsequently, a website like CJ Dropshipping may be a better fit for them than Alibaba, for instance.
You can also find your best supplier website by considering:
Their buyer protection services – if the site has no definitive protections like a money-back guarantee or a trade assurance, it may be best to explore other options.
Site safety and stability – safe e-commerce websites should ideally have encryptions and data protection certifications to ensure that the sensitive information you enter when browsing or making an order is not accessible to other parties.
Shipping options- take time to read the shipping policies and aim for shipping options that can be tracked and those that deliver within a reasonable time frame. The cost should equally be affordable.
Finally, as you compare China supplier websites, ensure that they are wholesale websites. This is the only way to access wholesale advantages.
Where Can I Buy Wholesale Products from China?
Different regions in China are famous for different items. Chenghai, for instance, is renowned as a hub for wholesale toys while Foshan is well known for its endless furniture shops.
As such, while you can easily shop from major cities like Guangzhou, specific regions may have more to offer if you know where to look. Also, visiting such regions may give you direct access to manufacturers as opposed to dealing with trading firms.
If you plan to visit China for some in-person, it would be a plus to try and find out which regions produce the products you need. Alternatively, you could work with a sourcing agent; they understand the regions better and could help bridge the language gap.
In Conclusion
All factors considered, the advantages of buying wholesale from China outpace the challenges by far. It is a great way to access:
Affordable products that you can sell at a good profit
New innovative products that you may not be able to find in your local market or other global destinations
A diverse range of product qualities for different budgets
Do all these processes seem out of your depth? Are you worried about encountering scammers or figuring out the complexities of customs and shipping? Then we, at NicheSources, can help make everything much easier for you.
We are a reputable and registered sourcing company based in China. We provide all-inclusive product sourcing services right from finding suppliers, warehousing, worldwide shipping, and everything in between.
Are you ready to make stress-free wholesale purchases from China? Request a free quote from us and we will get you what you need.