The internet (and e-commerce) has made it possible and faster to source goods worldwide. More so given the rise of sourcing websites where entrepreneurs can explore thousands of B2B suppliers and products.
However, access to these tools does not guarantee successful product sourcing. You also need to understand how sourcing platforms work and which are suitable for your needs.
Ready to begin your sourcing journey? Here is everything to know to get it right.
What Is Product Sourcing?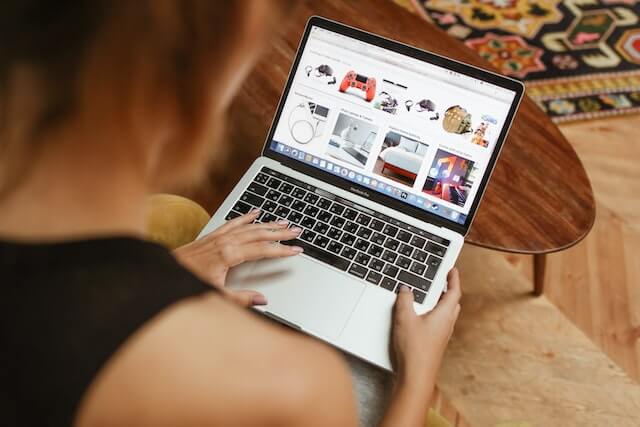 Product sourcing is the process of finding a supplier that can supply the products you require within your budget. They should also be able to meet your supply timelines and quality standards.
It can be a considerably long process because you often have to compare different suppliers and what they offer before making a choice. You may equally have to work through other steps such as:
Sampling – this includes ordering, testing, and evaluating samples of the product you want from different suppliers to gauge their quality standards and service delivery.
Negotiations – you may have to negotiate fair wholesale prices, MOQs, and shipping Incoterms, among other sale details to keep your sourcing costs low and improve profitability.
Where to Source Products
As an entrepreneur, you have absolute discretion when choosing where to source products for your business. However, it is advisable to make this decision by considering essential factors like:
Availability – where can you easily find the products you need? Are they available locally, or would you have to expand your sourcing radius to other locations?
Supplier suitability – what type of supplier would best meet your supply needs? Is it a manufacturer, a wholesaler, a trading company, or a sourcing company?
Pricing – where can you find the products you need at the best price(including costs like shipping and taxes)?
Regulations – do the regulations in your country allow the importation of the products you are sourcing?
Your skill level – are you comfortable handling the sourcing process independently or would you prefer to collaborate with a sourcing professional?
Once you research and have answers to these and other relevant questions, you will likely have an easier time choosing the right supplier.
Speaking of which, now that you know what to consider, let us explore your options for where to source goods, shall we?
Manufacturers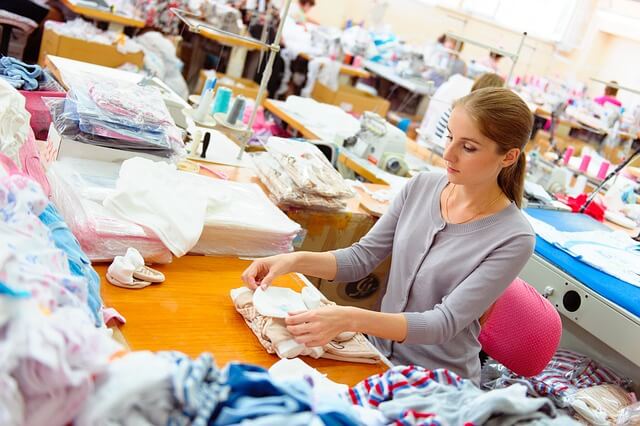 Sourcing goods from manufacturers involves directly reaching out to companies/factories that make the products you need, negotiating, and buying your inventory.
It is a highly efficient method because:
Most manufacturers are usually open to selling to businesses.
You avoid the troubles and inflated costs of dealing with middlemen.
Manufacturers are equipped to provide services like product customization, branding, private labeling, and more.
Factories offer incredibly affordable wholesale prices.
Nevertheless, there are limits to these benefits. For example:
Most manufacturers may require you to meet a set MOQ.
You may have difficulty finding the right manufacturers, especially when sourcing goods in foreign countries.
Wholesale Suppliers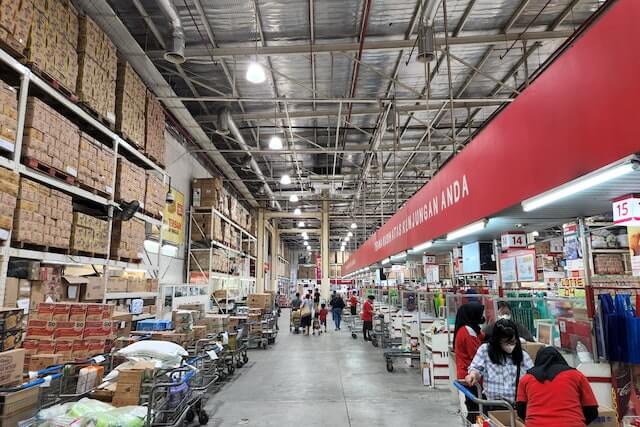 Wholesale suppliers source goods from manufacturers and sell them to businesses in bulk quantities. They may be a good alternative to sourcing goods from manufacturers because:
They often have multiple outlets and are thus more accessible than factories.
Most wholesalers have very low or no MOQs.
Wholesale prices are affordable, albeit slightly higher than factory prices.
Some wholesalers offer a broad range of products and product brands; this may be helpful if you need to source various items.
On the downside:
Not all wholesalers sell authentic goods.
Some wholesalers, especially in foreign countries, may not have permanent premises, and building a long-term supply partnership with them can be tough.
You would have to pay a slightly higher price when sourcing goods from wholesalers.
Product Sourcing Companies
Product sourcing companies can be ideal when you prefer to delegate your sourcing. They work as follows:
You identify a reputable sourcing company.
Provide them with a detailed outline of the product(s) you require, among any other specifications like your budget, location, quality standards, etc.
The product sourcing company finds product suppliers that meet your criteria and compile a shortlist of options.
You can peruse the shortlist, do your due diligence, and choose suppliers you would like to engage further. You can follow this up with sampling and negotiations before settling on one supplier.
This sourcing approach is beneficial in many ways including:
Delegating sourcing frees up your time for other tasks.
Sourcing companies have the experience and networks to find and evaluate suitable suppliers.
Top sourcing firms offer various helpful services like product branding, product development, quality inspections, and shipping support.
You can use this method if you are not well-versed in sourcing or trade processes(especially when sourcing abroad).
That said, it is worth mentioning that:
You would still need to take time to find and vet sourcing companies to find a reliable one.
Hiring a sourcing company offers great convenience and assurance but comes at an extra cost.
Manufacturer Websites
If you would like to source products from manufacturers, you can explore sourcing websites like:
Global Sources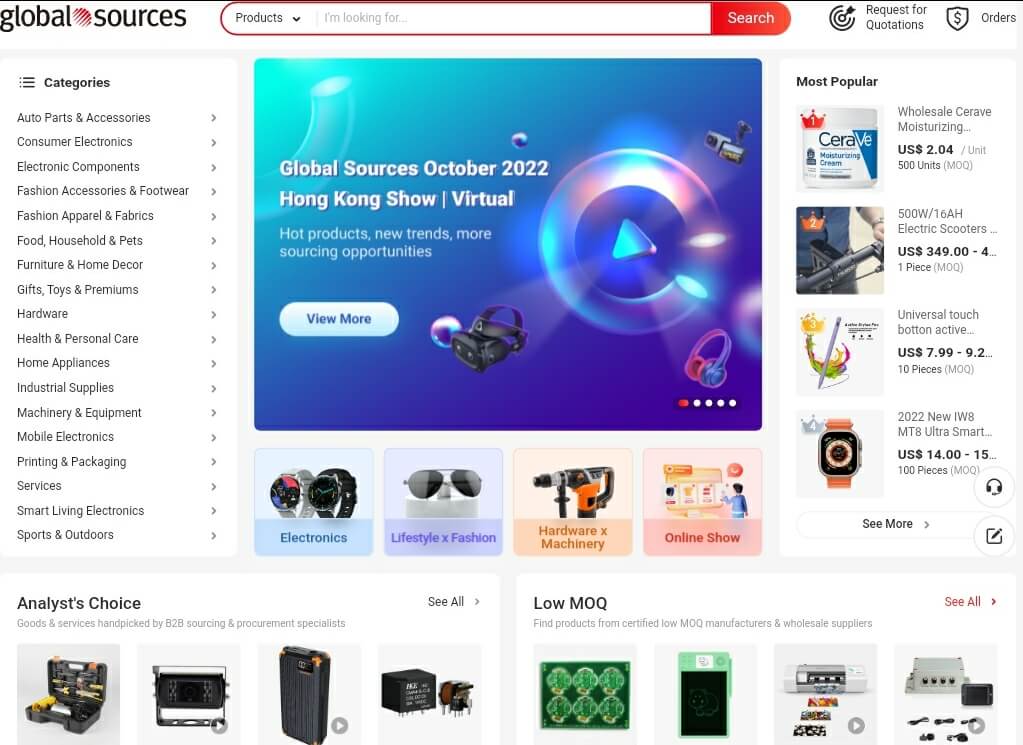 Location:
Hong Kong, China
Delivery Zone:
Worldwide (for most suppliers)
Key Features
It is a B2B platform where you can find trading companies and manufacturers mostly from Mainland China and Hong Kong.
All suppliers are vetted.
The quality of goods is generally high due to vetting standards.
The platform provides filters and an RFQ option to easily find suppliers.
Buyers can place orders by initiating an inquiry with the supplier.
You can negotiate terms of sale like shipping and return policies directly with suppliers.
Global Sources hosts trade shows where you can interact with suppliers in person.
Made-in-China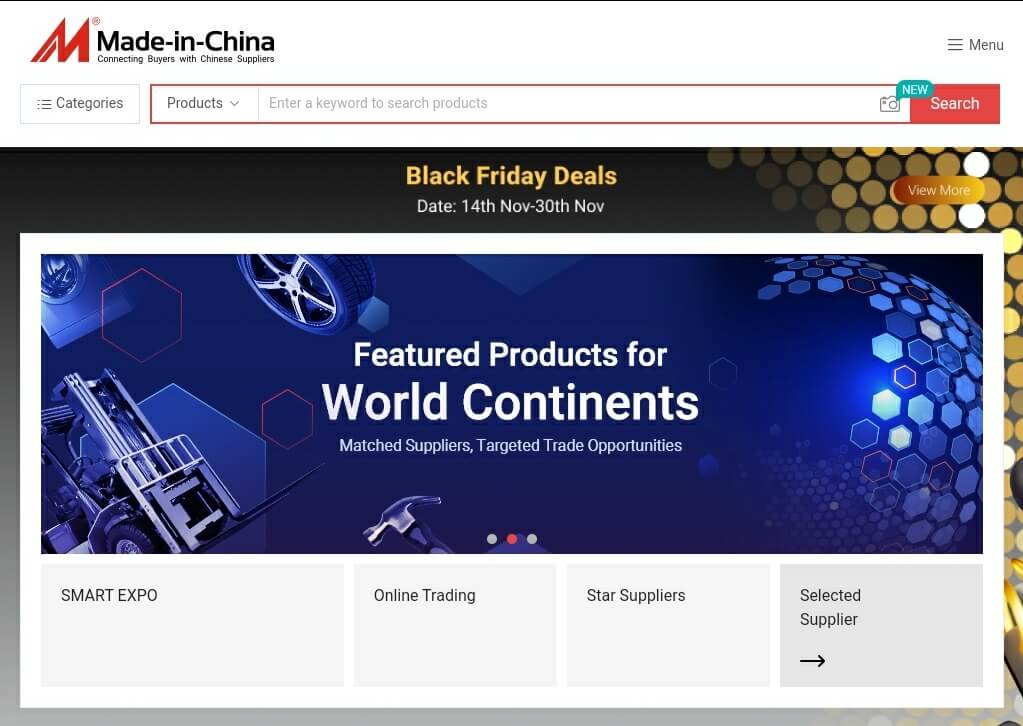 Location:
Nanjing, China
Delivery Zone:
Worldwide
Key Features:
It is a B2B platform that hosts manufacturers, a few wholesalers, and trading companies.
Offers a large product variety comprising consumer, industrial, and technical goods.
The MOQ is often 100 or more.
Customer support is available via live chat or email.
The Made-in-China Secure Trading Service Program protects buyers, albeit at a fee.
Shipping options and conditions vary between suppliers.
You can place an order by initiating an inquiry. 
Alibaba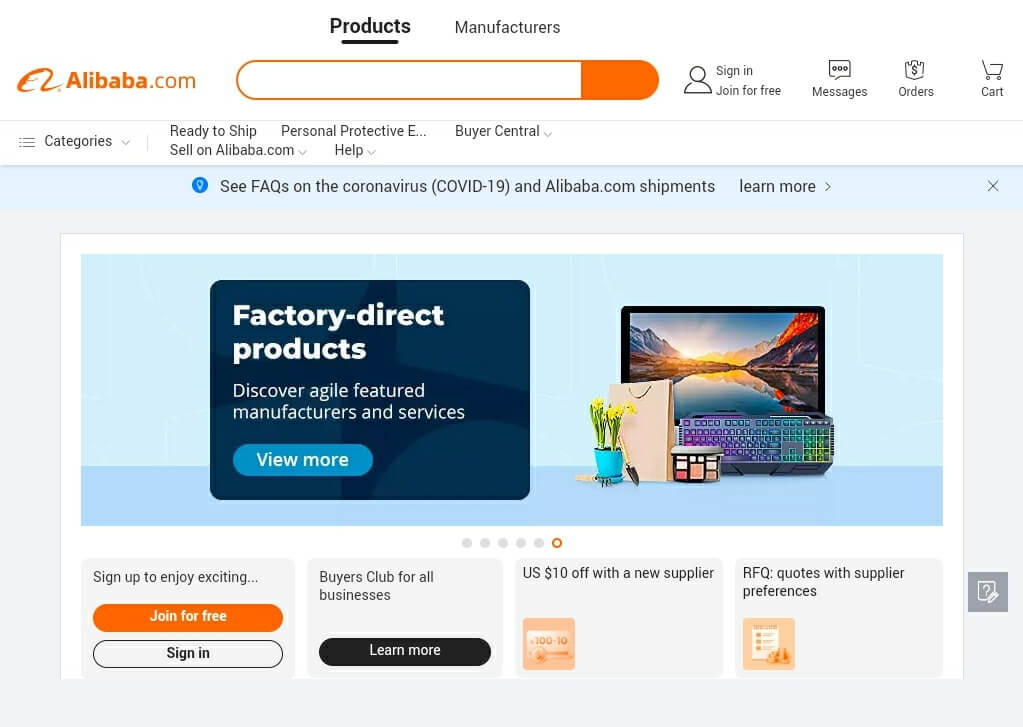 Location:
Hangzhou in Zhejiang, China
Delivery Zone:
Worldwide
Key Features
It hosts B2B suppliers from China, India, Malaysia, Turkey, Japan, Korea, Pakistan, and a few other countries.
The vast product variety leans heavily toward consumer goods, but you can also find industrial goods.
You can place orders by directly contacting a supplier on the Alibaba platform.
Fairly flexible MOQs.
Well-organized shipping options, including Alibaba Logistics.
A generous 30-day return window.
It has a review system where customers can leave feedback about a supplier.
Buyers can safeguard their purchases under the Trade Assurance provision.
Customer support is available via telephone, live chat, or email, but responses may take a while.
TradeKey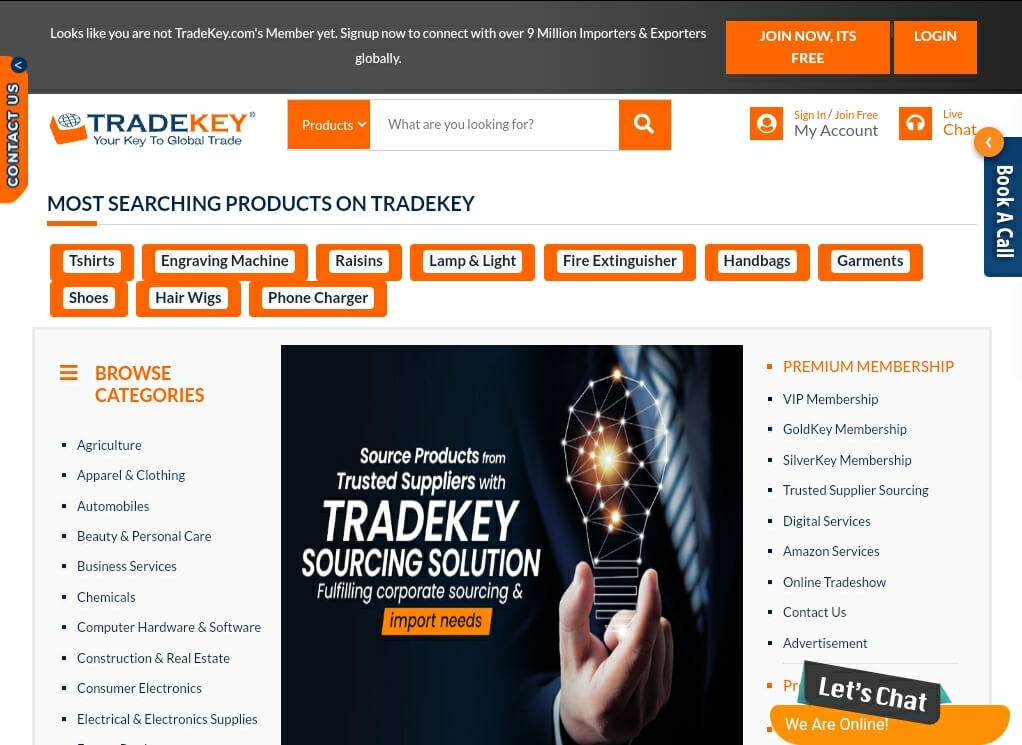 Location:
Riyadh, Saudi Arabia
Delivery Zone
Worldwide
Key Features:
It is a B2B platform.
It has an international website and 16 country-centric sites for the USA, Canada, China, Turkey, Saudi Arabia, South Korea, Italy, Germany, Singapore, and more.
The international site offers access to suppliers from different regions.
Product categories include consumer goods, chemicals, machinery, and commercial goods.
You can shop with enhanced safety under the trade assurance provision.
It offers premium membership solutions, including a sourcing program with extra privileges.
Sellers are awarded 'Trust Points' based on their performance.
Orders are by direct inquiry with suppliers.
Wholesale Sourcing Websites
Wholesale websites allow you to buy in small to bulk quantities at fair prices. You could explore options such as:
DHgate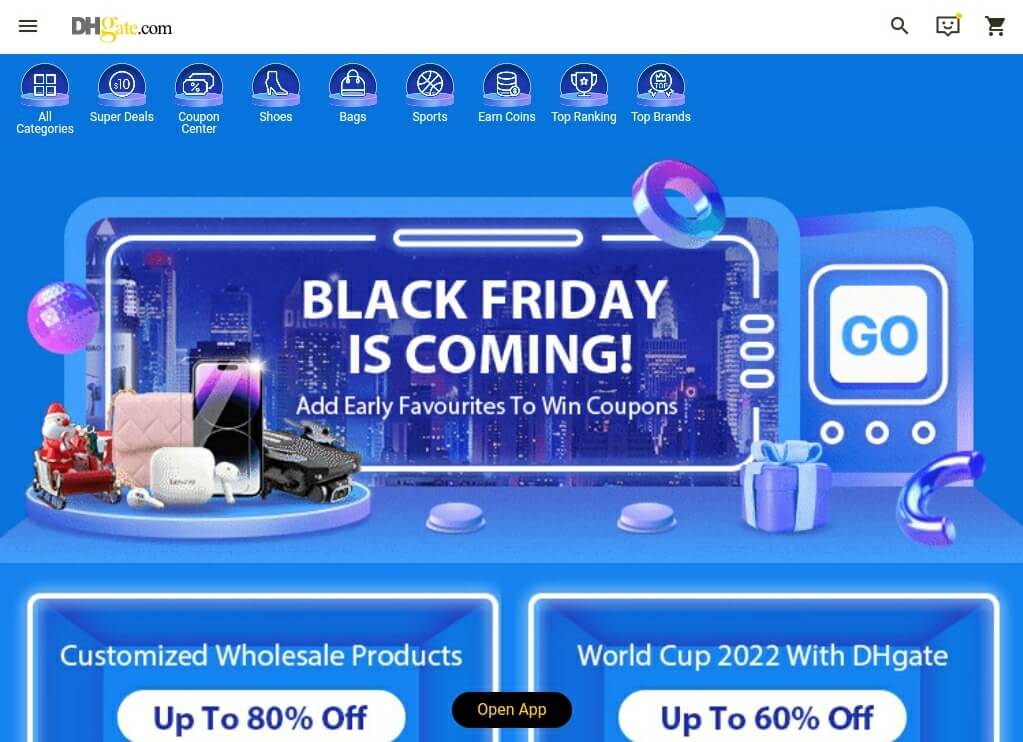 Location:
Beijing, China
Delivery Zone:
International
Key Features:
You can place orders by adding goods to your cart and checking out.
MOQs vary between suppliers, but they are often low.
DHgate shipping options are well-defined. They include China Post, DHL, and FedEx, among other air, and sea shipping alternatives.
The product catalog offers diverse and uncommon consumer goods.
Fair product quality.
Shopping on the platform requires discernment as most branded goods are replicas.
Convenient payment options like PayPal, Visa and MasterCard debit or credit cards, Western Union, etc.
The site supports 15 languages.
Banggood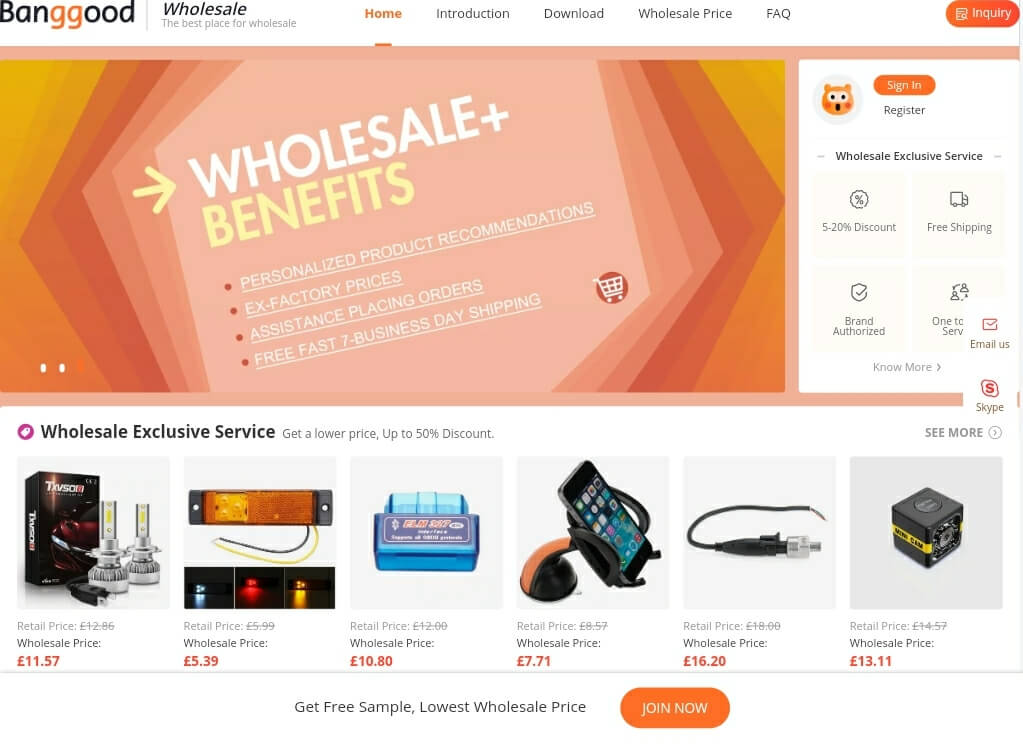 Location:
Baiyun in Guangzhou, China
Delivery Zone:
It ships to most countries worldwide except South Sudan, Yemen, Mainland China, Syria, and Iraq.
Key Features
You can order directly by adding goods to your cart.
Payment options include wire transfer (for wholesale) Visa/MasterCard credit or debit cards, and PayPal.
The wholesale program offers price discounts of up to 30%.
You can choose to shop in bulk or small quantities.
Wholesale buyers have access to one on one sales support.
The wholesale program is accessible for free.
Shipping options include Priority Direct Mail and Express courier shipping.
Yiwugo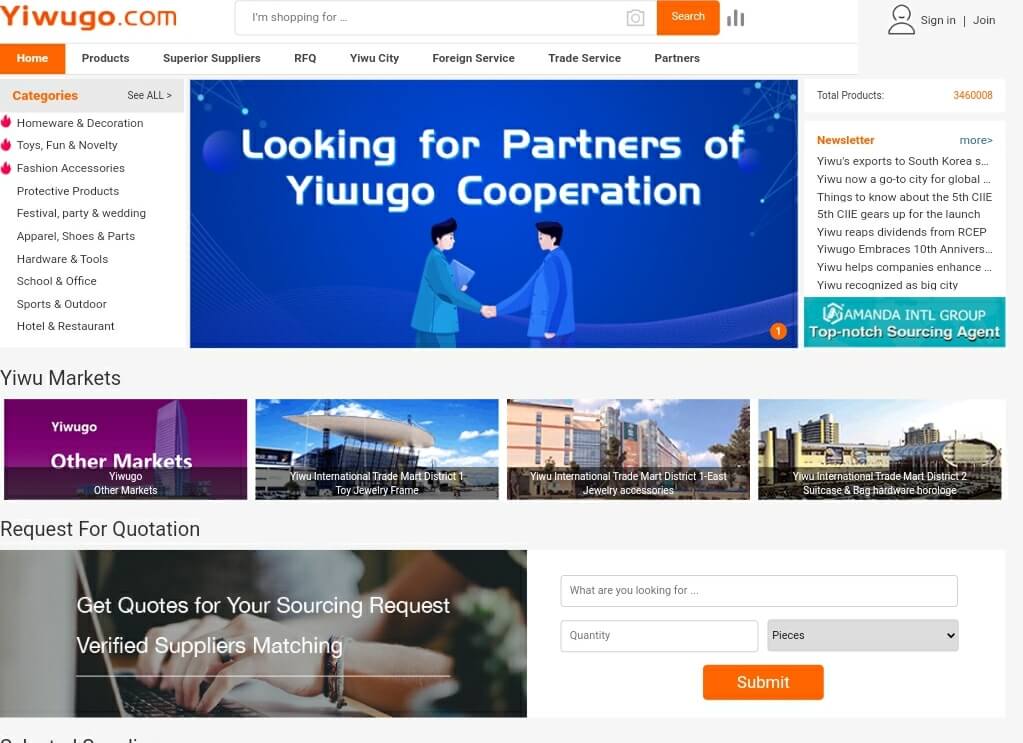 Location:
Yiwu, China
Delivery Zone:
Depends on the wholesale supplier.
Key Features:
It is a B2B platform comprising wholesalers from China's infamous Yiwu wholesale market.
The product selection is diverse and trendy and features consumer goods and commercial products.
You place orders by sending an inquiry to the wholesaler.
Product quality can be inconsistent as it varies between wholesalers.
MOQs start from as low as 10 units.
Payment methods include a Letter of Credit or bank transfer for bulk orders and PayPal for small orders.
Shipping is undefined and buyers often have to make individual shipping arrangements.
FashionTIY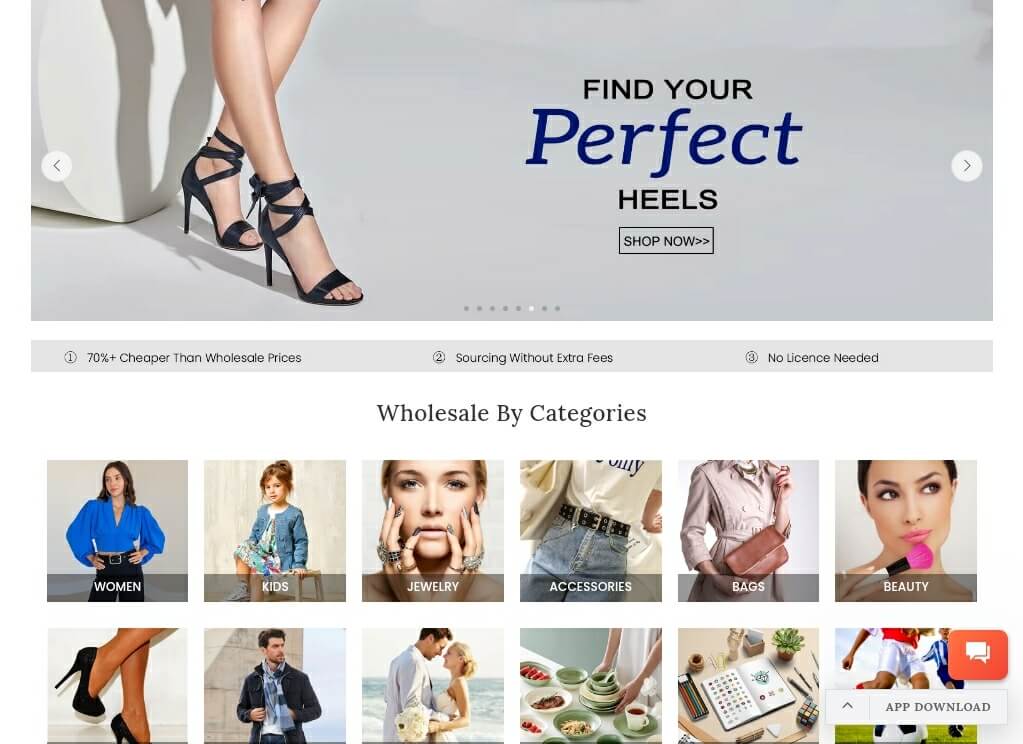 Location:
Newark, Delaware
Delivery Zone:
It mainly ships to the USA, the UK, Australia, Europe, and South Africa.
Key Features:
It is a wholesale sourcing site for fashion items like shoes, clothing, bags, and accessories.
It partners with suppliers across different countries.
The prices are discounted; the more you buy, the better the discounts.
Suppliers are vetted and FashionTIY performs quality inspections on all products.
A simple order process: add items to your cart, choose a shipping method, and pay.
Payment options include PayPal, Apple Pay, and credit cards.
You will have access to after-sale support for 30 days after your purchase.
It typically processes orders within 3-6 working days.
Shipping is done through courier services like USPS, DHL, FedEx, etc.
Tundra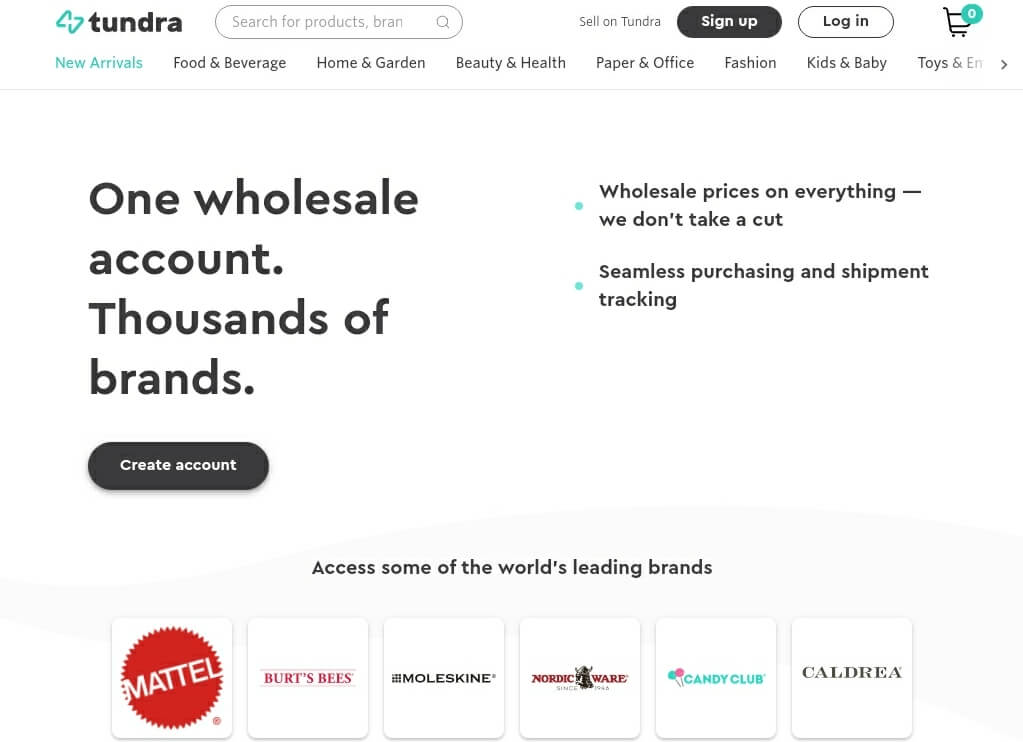 Location:
San Francisco, USA
Delivery Zone:
106 countries across all continents.
Key Features:
It is a B2B platform that mainly offers products from top brands from Canada and the USA.
Each product has an indicated minimum order value.
Product categories range from consumer goods (cosmetics, home care, toys, childcare, etc.) to business and industrial equipment.
You can only source goods on the platform if you have a registered business.
Placing orders is straightforward through the add-to-cart approach.
Payment methods include credit cards for transactions below $2500 and bank transfers.
Shipping is well-defined and you can track all your purchases.
Prices are reasonable as Tundra waives most suppliers' charges on wholesale websites. 
Sourcing Company Websites
It is prudent to aim for sourcing companies based in the country where you plan to source your products. Here are some options worth considering.
NicheSources
Location:
Hangzhou in Zhejiang, China
Delivery Zone:
Worldwide
Key Features:
The sourcing company is duly registered and reputable.
There are no upfront costs; you only pay if satisfied with the quotes you get.
The company sources products within your budget and product requirements.
NicheSources sourcing agents are experienced in sourcing diverse products (over 70 categories) and have resourceful supplier networks.
The sourcing services are all-inclusive; they include product sourcing, branding, product development, quality control, and global shipping.
The company has an exemplary fulfillment rate of 99.37%.
Bay Source Global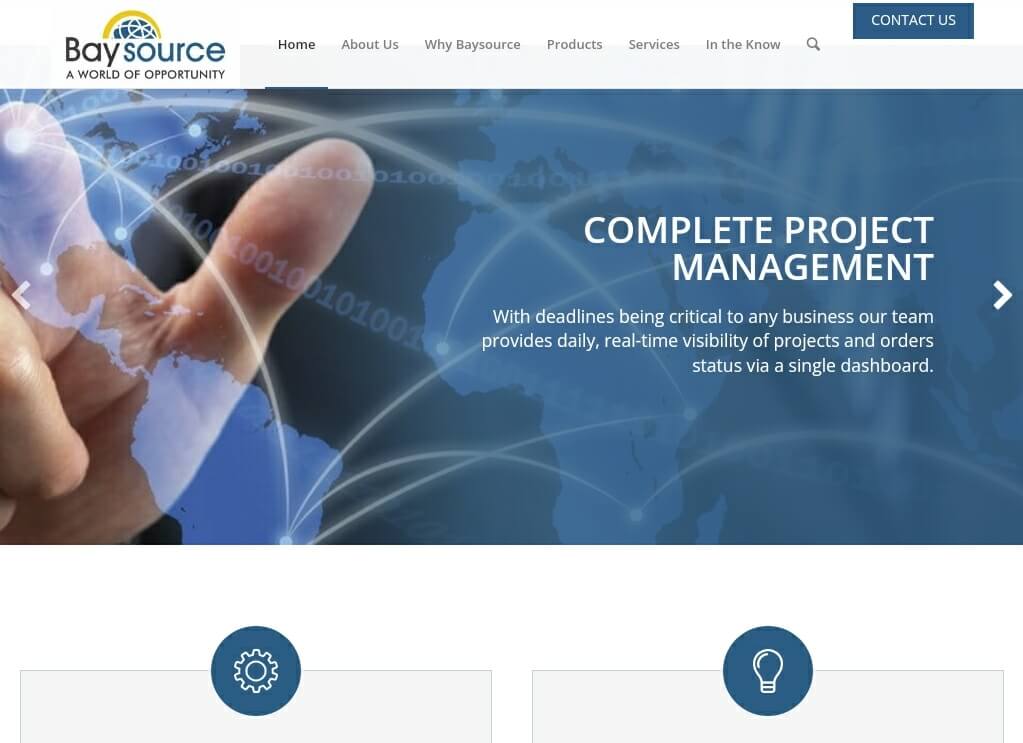 Location:
Tampa, Florida
Shanghai, China
Delivery Zone:
USA
Key Features:
The company sources goods from China for buyers in the USA.
It is particularly known for automotive and industrial equipment-related sourcing.
Its services include product sourcing, manufacturing outsourcing, supply chain management, procurement, shipping, etc.
It works with small to medium size businesses.
It coordinates orders between its offices in Shanghai and Florida.
Sourcing Allies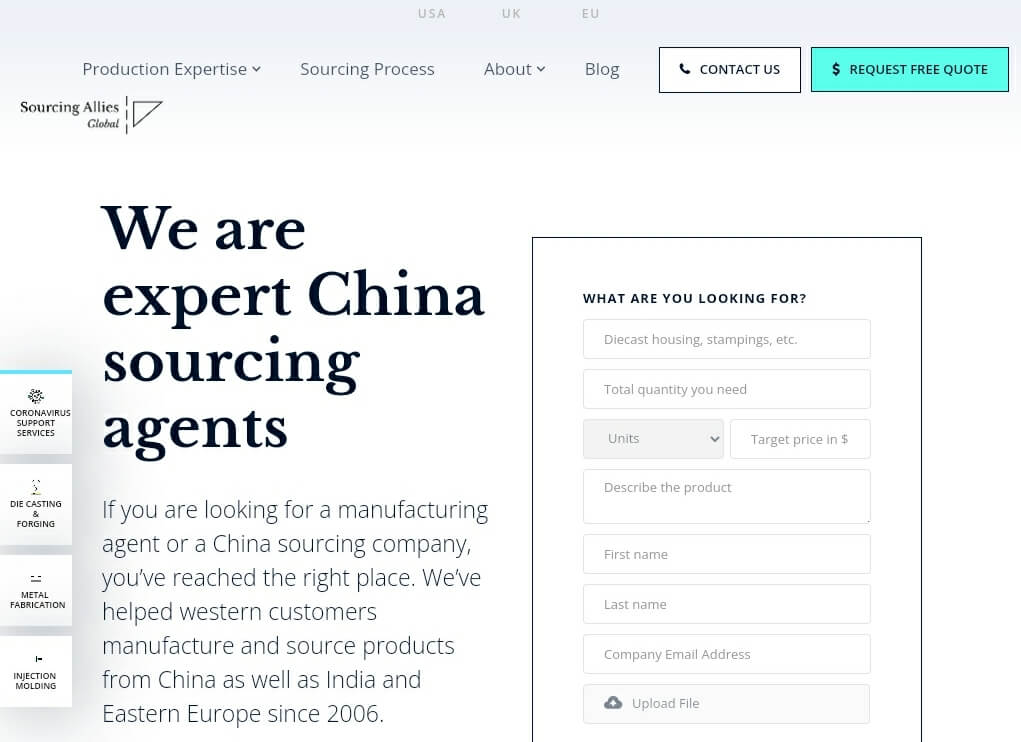 Location:
Sweden
Satellite offices in Eastern Europe, China, and India.
Delivery Zone:
US and the EU
Key Features:
It helps clients in the US and the EU source products from India, China, and Eastern Europe.
It mostly focuses on metal-related products and injection molded plastics.
Its services include design or order assistance such as product specification reviews, product and supplier sourcing, factory audits, sampling, and shipping support.
It is a well-experienced firm with over 15 years of experience.
Guided Imports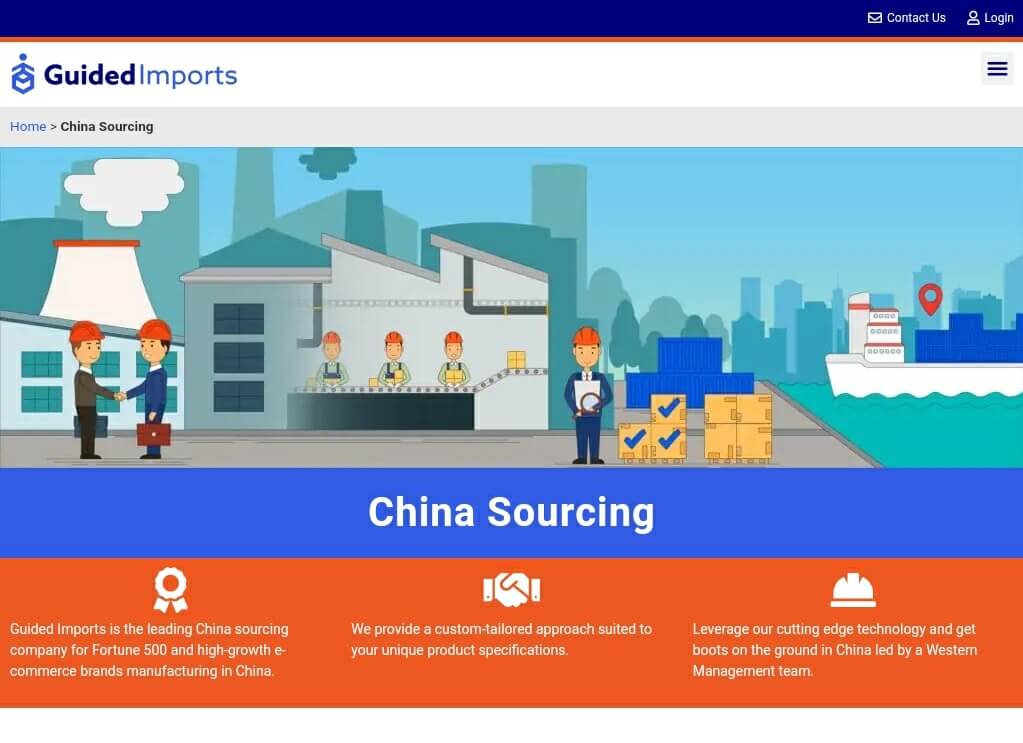 Location:
Shenzhen, China
Kowloon, Hong Kong
Delivery Zone:
Worldwide
Key Features:
It provides tailored solutions for clients.
Its services include product sourcing, quality control, freight forwarding, product compliance support, and door-to-door shipping.
It works with small, medium, and large enterprises.
It offers product sourcing services across different categories from consumer goods, and packaging to commercial goods, and equipment.
Linc Sourcing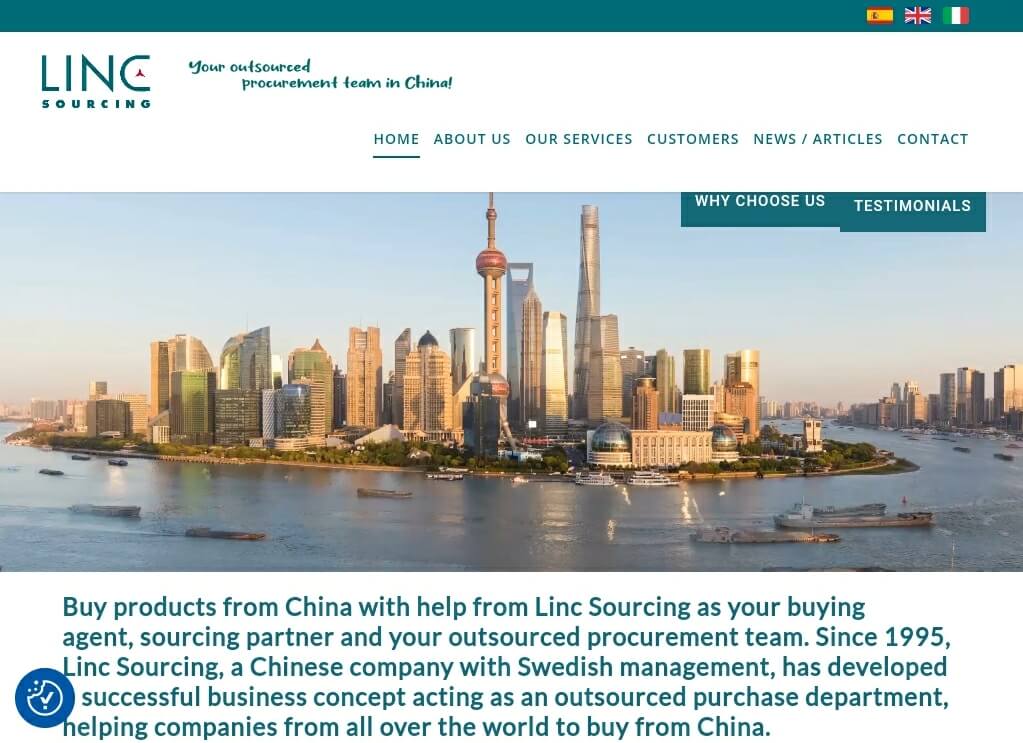 Location:
Sweden
Shanghai, China
Delivery Zone:
Europe
Key Features:
It has a network of vetted product suppliers across 100 industries from which it can source products at an advantage.
It sources goods mainly in China but also explores other Asian countries.
Its services include product sourcing, quality control, negotiation, and logistical support.
It works with small to medium enterprises.
FAQs about Sourcing Websites
Can I Trust Suppliers on Sourcing Websites?
The best answer here is a cautious yes.
Always do your diligence and handle all transactions with caution because you simply can never be too sure that a supplier is as forthright as they claim to be. Make an effort to:
Request supplier registration details
Keep a record of transactions
Take advantage of buyer protection provisions if they are available
Which Are the Best Websites for Sourcing Products?
As we often say on this blog, sourcing is a very specific process. Therefore, it is best to always begin by defining your sourcing requirements so that you can have a clear idea of the type of sourcing website that would be ideal for you.
That said, we recommend that you aim for sourcing websites that:
Audit suppliers
Offer some form of buyer protection or escrow payments
Have a fair return or dispute resolution policy
Offer MOQs and prices that suit your sourcing plan
Offer quality products
In Conclusion
Sourcing products via online platforms is not just convenient, it also opens up your supplier options and makes it possible to find the best deals.
Need a sourcing partner you can trust? We, at NicheSources, guarantee you exactly that. Do send us a detailed outline of your sourcing requirements, request a free quote, and leave all the hard work to us.