If you are in a retail business, you would have been advised to buy in bulk quantities most of the time. You would have been told that a bulk order gives you a better profit margin per product and other benefits.
That's true. But what if your business does not allow to import in large quantities? Or you don't have the capital to import bulk quantities or a warehouse to store them? Or maybe you are just in a phase of testing the waters before jumping in.
In such situations, it is recommended to import in small quantities. This article explains everything you need to know about how to import small quantities from China.
Let's start.
Definition of Small Quantity Order in a Business
A small quantity order in a business refers to the quantity or the number of items that are lower than the prevailing business norms or practices.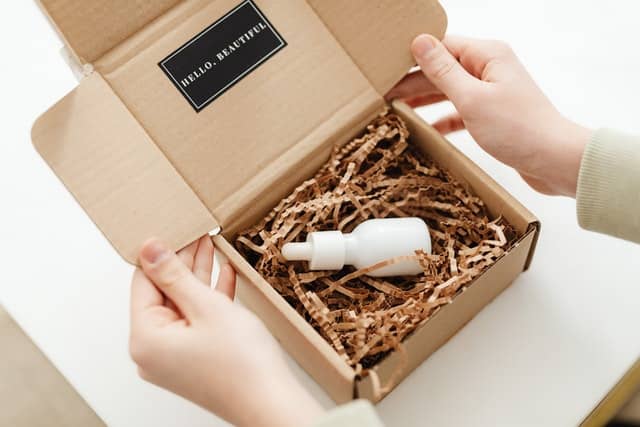 It may also refer to the number of products you want to order that is lower than the minimum order quantity required by a wholesale supplier.
The idea of small quantity order applies to a retail or wholesale business where MOQs are generally in place.
It relates to the B2B business model because there is no minimum quantity or a threshold order value in a B2C model or even in dropshipping business.
What Does Importing Small Quantities Mean in E-commerce?
E-commerce is the business in which you buy and sell using online methods. There are websites like Alibaba from where you buy things and you sell them via your website or through other platforms like Amazon, eBay, etc.
In these business models, importing in small quantities would refer to a small number of items you buy from any of the e-commerce websites.
Here again, the factors that would define the order as "small" would be the comparison with the general order practices in this industry and the MOQs set by the major wholesale suppliers.
For example, in the below screenshot, you can see that the minimum MOQ is 50 pieces to import dog shoes.
If you want to import those shoes but you don't want more than 30 items, you would fall under the category of small quantity buyers.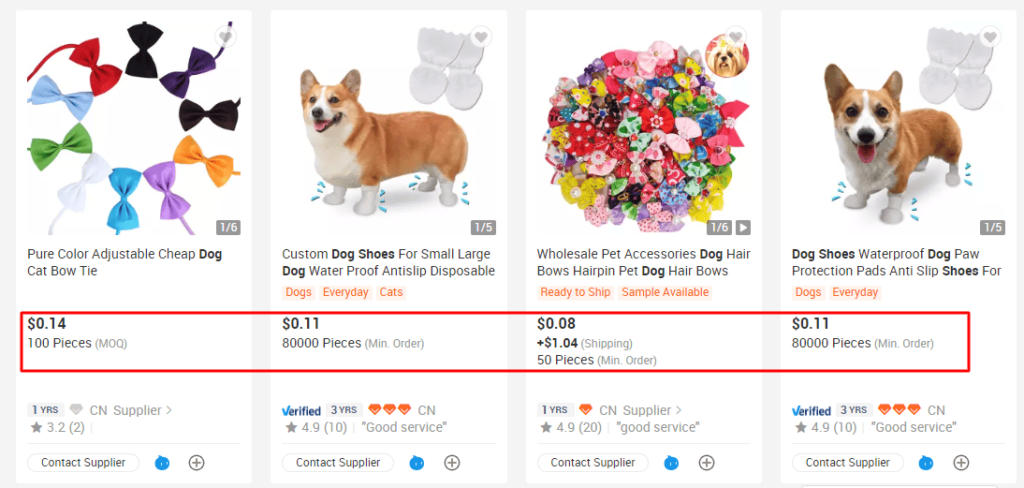 Why Order in Small Quantity?
Let's discuss why importing in small quantities is necessary for a business in some cases.
Following are a few situations where a business is compelled to order in a small quantity.
Low sourcing budget
Initial business stage
Testing of products to check what sells more
Products with a low shelf life
Shortage of storage capacity
Pros and Cons of Ordering Small Quantities
Let's discuss what advantages and disadvantages you may have by ordering products in small quantities.
Pros of Ordering Small Quantities
You may get the following advantages by ordering in small quantities.
Low Business Investment
If you are not buying products in large quantities, you will save on your business investment. Your money will not be stuck in the form of inventory.
Low Storage Cost
Inventory storage is a major issue in e-commerce or any other business. If you have low quantities, it would be easier for you to store them.
Even if you use third-party warehouses, you would only have to pay a small amount for storing your products.
Reduced Dead Stock
Dead stock is a serious issue for every business. The headache grows if the dead stock is in large quantity. If you have a lesser number of products in your stock, the dead stock will be lesser too.
Opportunity to Test More Products
If you are still left with a portion of business investment after ordering a small quantity, you have the opportunity to order more batches of different products in smaller quantities.
This enables you to test more products and see what's selling more. At the end of the day, you are in a better position to shift your focus on a product that has a high demand in the market.
Minimized Risk
You may face a minimum risk of failure by buying in low quantities. Even if the products are not selling as per your expectation, you won't be frustrated with the number of products you have in stock.
You can always devise exit strategies by liquidating those products through various cross-selling or kitting techniques.
But if you have a large number of unsold products, it could be quite difficult for you to liquidate them all.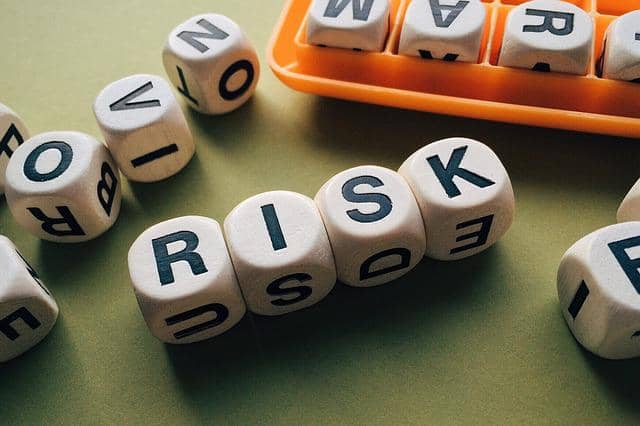 Cons of Ordering Small Quantities
Following are the disadvantages of ordering products in small quantities.
You May Not Get What You Want
If you have a compulsion to buy a product in low quantities while it is only available in higher quantities, you may have to change your expectations.
It depends on the seller if he is willing to lower the MOQ for that product on your request. If he does not agree to lower the MOQ, you would have to find it from somewhere else.
In that case, a product may look similar but it may come with different features and specifications (size, color, shape, etc.).
Compromised Quality
In some cases, when your desired products are not available in your desired lower quantities, you may have to compromise on the quality of the products as well.
For example, if you want to buy leather jackets that are not available in lower quantities, you may have to shift to buying faux leather jackets from other suppliers.
Undesired Suppliers
Suppose you have decided to buy a product from a certain supplier. If he is not willing to negotiate on MOQs, you would be left with the only option to change your supplier.
The people in the import business know the importance of a trustable supplier. Changing a supplier would take a lot of research and you may end up wasting your precious time.
Higher Shipping Cost
Ordering in smaller quantities also costs you higher shipping costs. If your order is not enough to occupy a full container load, you would have to use the options of less than container load.
So, you would have to do the shipping calculations keeping in view the differences between FCL and LCL, and add the landing cost per product to your overall business calculations.
Expensive Customization
In most cases, your supplier will not agree to customize your products if you are buying in small quantities. It would not be viable for a supplier to customize products against a low quantity order.
If only he agrees to do the engravings and put the logo on your products, it could come at a higher cost per product ($0.5 to $1 per product).
That means that you may not be in a profitable position to start a private label business by importing small quantities.
Problems in Repeat Orders
Suppose, if you are successful in importing certain products in small quantities, you will not be sure whether you will get the same deal again in the future or not.
For example, you imported red cotton t-shirts from your supplier and you have sold all the items. Now, you would require another batch of the same t-shirts in case you are having repeat customers.
Your supplier would have most likely sold all the t-shirts from that fabric by that time. So, you would lose that opportunity and would have to work on some other item.
Higher Prices
In most cases, the products with low MOQs cost you higher than those with high MOQs. The wholesale sellers always encourage buyers to buy products in bulk quantities.
That's why they give discounts for buying in large quantities.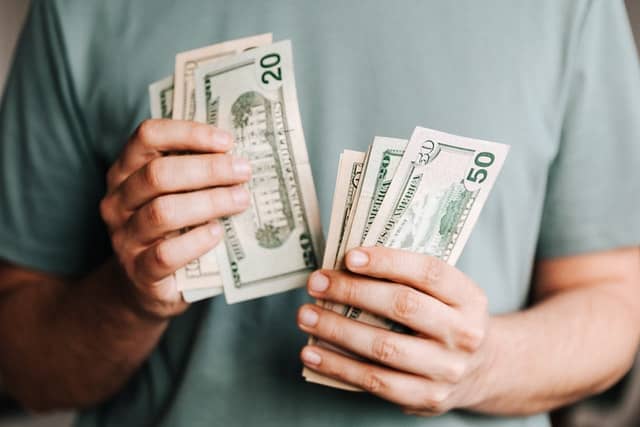 How to Choose Products for Importing Small Quantities?
You must choose your products carefully while ordering in small quantities. It would not be advisable to import a small quantity of a product that has many SKUs.
You won't be able to cater to the needs of your buyers in that case and your supplier would also be reluctant to sell handpicked products.
Let's discuss what kind of products you should choose for importing small quantities.
Regular Selling Products
It is highly recommended that you import high-selling products small quantities. In that case, your supplier may be comfortable in lowering the MOQs because he would be selling those items a lot.
Moreover, there is a high chance of getting those products again if you want to order them again.
Products with Minimum Variations
As discussed earlier, you need to import products that do not have multiple SKUs. If a supplier or a manufacturer has manufactured a t-shirt with many sizes, he would not be comfortable selling only the high-selling variant.
If you ask him to sell only the medium or large-size t-shirts, he may not be willing to accommodate your request as it would be difficult for him to sell the remaining variants of that product.
Small Size Products
It would be beneficial for you to import products of smaller sizes. In that case, you will have a higher number of items in terms of weight.
For example, if you plan to import big-size furniture, it may cost you more in terms of volumetric weight. You will not only be charged with higher shipping costs per item but will also get less number of products in a shipment.
Products with No Certification Requirements at Landing
Some products like food items require certifications at the time of customs clearance. This increases the overall delivered cost of those products.
So, if you want to import them, import in high quantity so that you are not charged with certification costs again and again.
How to Find Low MOQ Suppliers in China?
Most Chinese wholesalers want to sell products at higher MOQs. But there are ways you can find legitimate wholesale suppliers in China who can offer products at low MOQs.
You can find suppliers with low MOQs by following the options shared below.
Online Chinese B2B Websites
Many Chinese online wholesale marketplaces host a variety of wholesalers. Different sellers offer products at different MOQs.
You can even find sellers who offer products with an MOQ of 1 piece per order. But the price per product would most probably go up in that case.
Following are the most common Chinese online B2B websites that you can check to find the suppliers with low MOQs.
Alibaba
Alibaba is one of the oldest and largest B2B online marketplaces in China. It holds over 150K suppliers who have been selling to over 10 million buyers internationally for many years.
But how to find low MOQ suppliers on Alibaba? Let's find out.
When you access Alibaba's website, you can use its filters for your convenience to find low MOQ suppliers. The relevant filters have been shown in the screenshot below.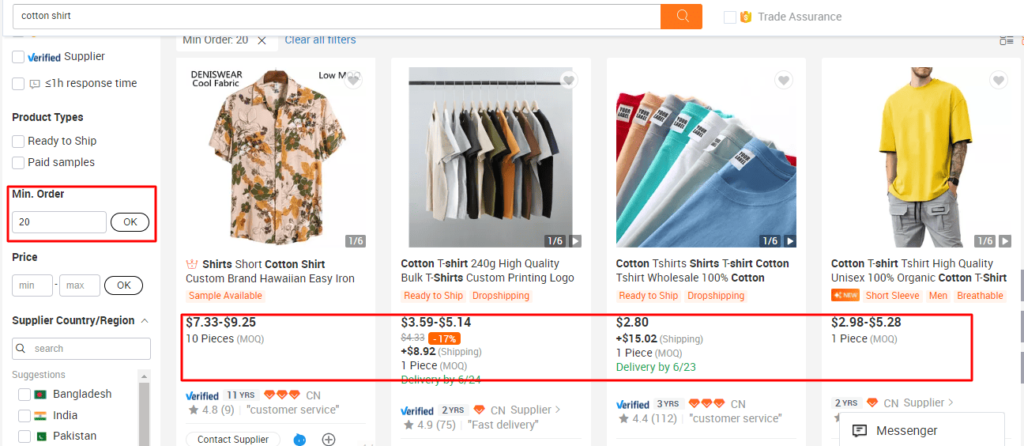 You just have to write your search keyword and write the maximum number of pieces you want to buy from Alibaba. The screenshot shows the suppliers with an MOQ of 20 pieces or less.
1688
If you are looking for suppliers that sell at a minimum cost per product, 1688 will be no less than a blessing for you. It is a purely Chinese B2B website meant for Chinese retailers. It is a subsidiary of Alibaba.
That's why it is operated in the Chinese language. You can access it by using Google Translator or with the help of a translator or an agent.
You may have to face the challenges of communication and payment methods, etc. but at the end of the day, you will be a happy buyer who would have successfully bought lower quantities at the lowest prices.
There is a high chance that you establish contact with a direct factory by using this website.
The MOQs are mentioned against the products on 1688 and as per the website's instructions, you have to buy as per the MOQs on 1688.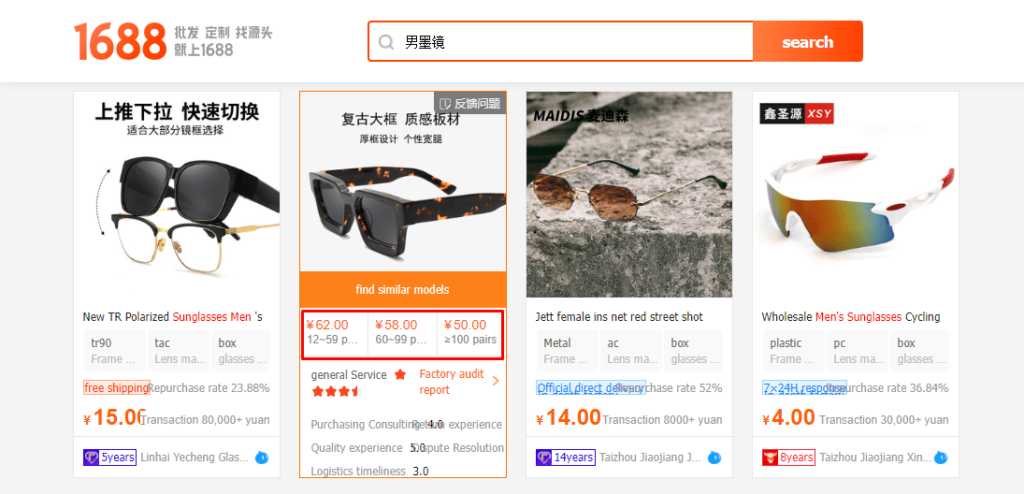 But you can contact the supplier to make the deal with him rather than buying directly from the website.
In that case, you can request the supplier to accommodate your order in lower MOQs. As a result, you and your supplier may agree on a certain price against your desired quantities.
The supplier's name is mentioned below the products and you can click it to have his information.
You can also contact the supplier directly outside this website to discuss your deal as the supplier's address is also available on the website.
But in that case, you have to trust the supplier without the website's protection for payments and other matters.
DHgate
DHgate is also one of the most popular B2B websites in China. It also offers B2C options. That is why it may suit you to buy products in small quantities.
The website claims that it is one of the leading websites that provides small business wholesale suppliers.
Here also, you can use filters to refine your search. You can see that the below screenshot shows the results for the products that offer an MOQ of less than 20 pieces.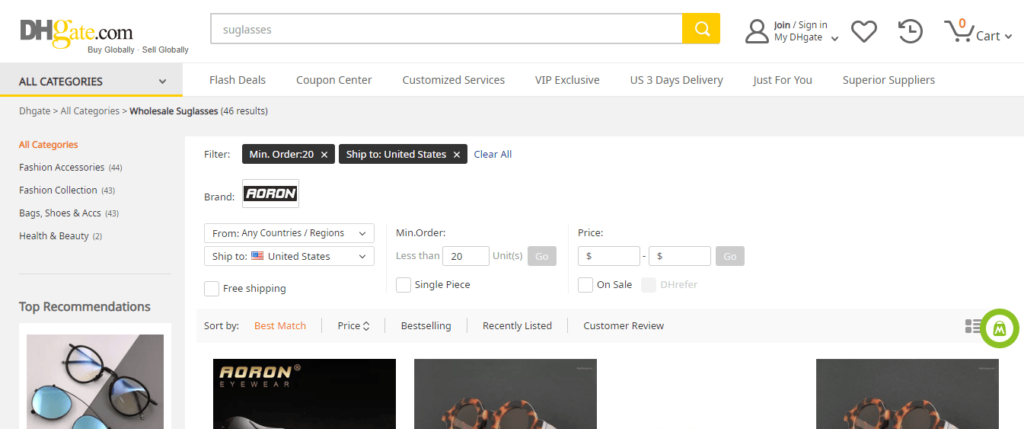 You can put your desired maximum quantity in this filter to get the suppliers who offer products in those quantities.
Made-in-China
Made-in-China, as the name suggests, is the leading Chinese B2B website that holds a variety of Chinese wholesalers. You will notice that this website has generally higher MOQs as compared to others.
But here again, you can make use of the search filters to find the products from supplies that have small MOQs.
The following screenshot shows the results of sunglasses that are available with an MOQ of less than 20 pieces.

Global Sources
Global Sources is another promising B2B website based in Hong Kong. You will find hundreds of thousands of Asian sellers on this platform that offer products in different MOQs.
The following screenshot shows the search results for sunglasses with an MOQ of 20 or below.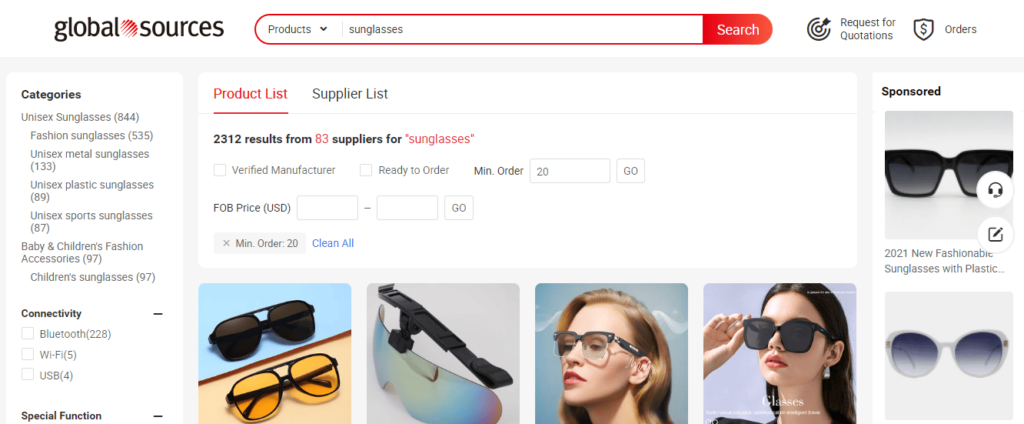 Attending Trade Fairs
Another useful method to find low MOQ suppliers in China is to attend the trade fairs and expos held in different parts of the world.
You can have the chance to interact directly with the wholesalers and Chinese manufacturers at these trade shows.
International fairs like Canton Fair, Yiwu Fair, and Dubai Expo are useful places to visit and develop a liaison with the suppliers.
You can discuss the possibility of providing products in small quantities. Try to make a list of suppliers from these trade shows and contact them one by one to have their quotations.
Physical Visit to Chinese Markets
If you can manage to pay a physical visit to China, you must visit Chinese markets to interact with suppliers with low MOQs.
A physical visit mostly surpasses the online methods to search for a seller.
That's because all the Chinese sellers in your niche may not be available online or in trade shows.
Visiting them physically will hint to them about the seriousness of your business and they may be ready to accommodate your requests in hope of doing future business.
Do pay a visit to the Yiwu and Guangzhou markets. They are among the top 10 China wholesale markets for a variety of products.
They are considered the hosts for most wholesale suppliers. Discuss with them your proposals in detail and they will be ready to assist you.
Hiring a China Sourcing Company
If you are not good at speaking Chinese and have not been to China, hiring a sourcing company in China would be the best possible solution for you.
A sourcing company or a sourcing agent can be your eyes and ears in China. Let experts find what you want from the best possible sources. That too, in the desired low quantities.
You can get the following benefits if you hire a China sourcing agent:
Help you find reliable suppliers at the most affordable prices and low quantities
Assist you in international shipping matters
Store your inventory in their warehouses to ship products at your convenience
Fulfill your orders through their worldwide fulfillment facilities
Help you in branding your products for a private label business
So, it is up to you if you want to spend time searching for a legit supplier in China who is ready to ship products in your desired quantities or to save time by hiring an expert agent like NicheSources at affordable costs.
The cost you spend on hiring a trustable agent will be a good trade-off if you want to save your time and minimize risks.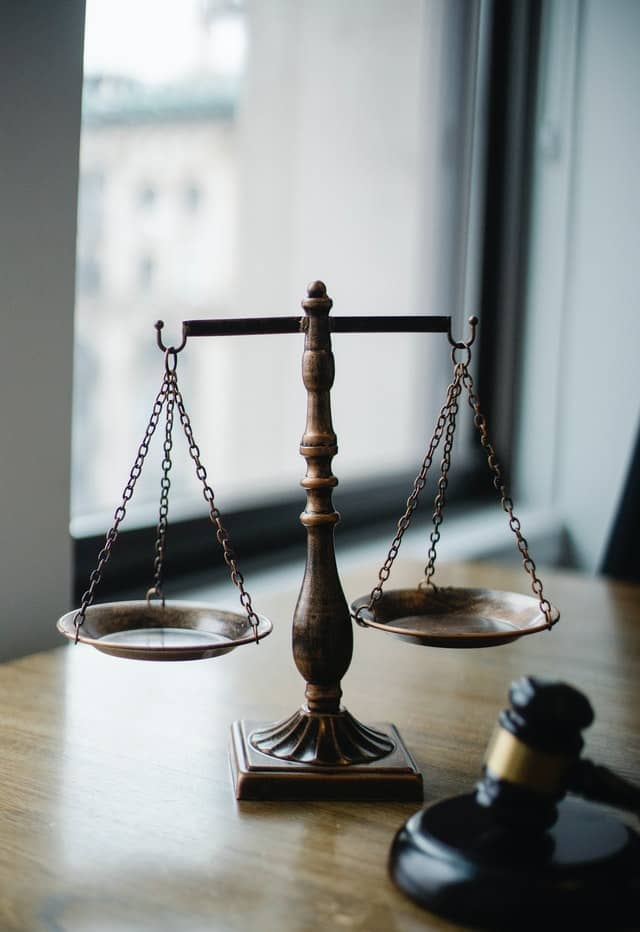 How Do Suppliers Set Their MOQs?
A supplier, more particularly a manufacturer, is always interested in selling products with MOQs. The following simple cycle will explain their reasons to set the MOQs:
Manufacturers have to produce a product in batches. They cannot manufacture single items.
When a batch is manufactured, they have to sell all the items to be profitable.
To ensure a minimum profit per batch, they set the MOQs so that they can liquidate all the items gradually but in small batches.
A manufacturer is not willing to take the hassle of selling products one by one. So, they deal with bulk buyers and sell to fewer people in higher quantities.
In the case of customized manufacturing, a supplier would sell the whole batch to the same customer because no other buyer will be interested in those branded or customized products.
Other factors like the cost of raw material and the compulsion to buy raw material in bulk quantities also compel a manufacturer to sell with MOQs.
How to Negotiate with Suppliers to Lower MOQs?
You can follow the tips mentioned below to convince your supplier to lower the MOQs for you.
Use Your Negotiation Skills
Chinese suppliers are not very strict when it comes to MOQs. They have such a running business that they can lower the MOQs if you convince them about your business profile and you ensure them to buy in bulk quantities in the future.
Compare MOQs from Different Suppliers
You should take quotes from different suppliers and negotiate the MOQs by telling them about other suppliers who are willing to offer the same product in smaller quantities.
Flexibility in Product Specifications
Be flexible with your product specifications and material used in manufacturing the products to give your manufacturer the room to reduce MOQs.
He can agree to lower the MOQs if he could use the material that he does not have to buy in bulk or already has in stock.
Compromise on Customization
If you have hardcore customization instructions for the supplier, it would be difficult for him to lower the MOQs for you. Try being lenient towards customizations and check your supplier's response.
Higher Price per Unit
If you can't afford to buy in higher MOQs, you can ask the supplier if he is willing to lower the MOQ by slightly increasing the price per unit.
How to Ship Small Quantity from China?
Following are the suggestions to ship small quantities from China.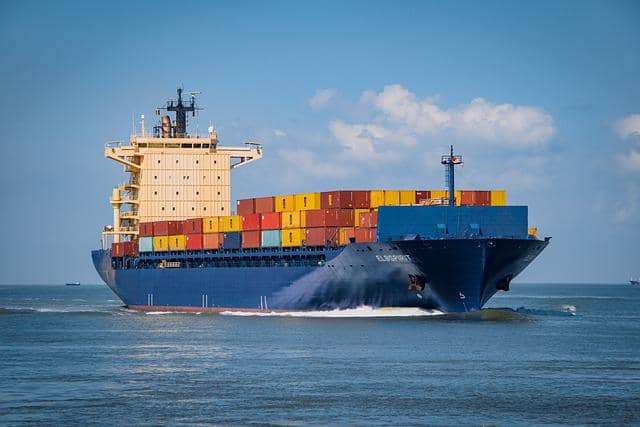 Try LCL Shipping
In Less than Container Load (LCL), you can share the container space with many buyers. But this increases the per-unit cost of shipping.
Consolidate Your Segmented Shipment
If you are buying from multiple suppliers, you can combine them to see if you can import all of those products via FCL. If not, you will at least save shopping costs as compared to individual shipments.
Ask Assistance from Sourcing Agent
You can take an expert opinion in this regard from a professional sourcing company like NicheSources so that they come up with multiple cost-effective solutions to your shipping problem.
How to Avoid Scams while Importing Small Quantities
You can avoid scams while importing small quantities from China by following the simple suggestions mentioned below.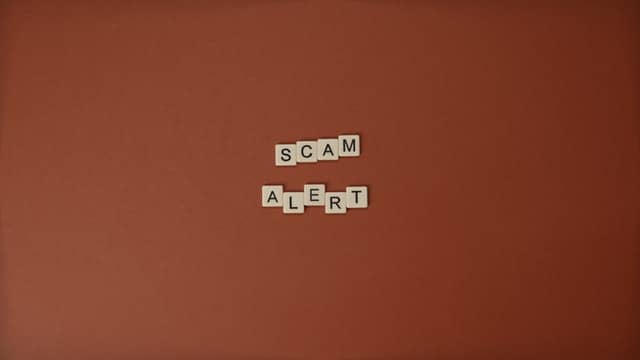 If using online B2B platforms, always make transactions as per the website's rules. In that case, your supplier is watched by the platform to protect your payment.
Try to purchase from established, old, and high-rated suppliers. For example, you can safely buy from "Trade Assurance" suppliers on Alibaba.
Communicate frequently with your supplier before placing an order so that you develop a sense of security before making the payments.
Source products from sourcing companies and let them worry about the scams.
FAQs about Importing Small Quantities from China
Read the following answers to the top 3 frequently asked questions about importing small quantities from China to conclude this argument.
Does Buying Small Quantities Cause Quality Inconsistency?
In some cases, yes. Buying small quantities can cause quality inconsistency. As discussed earlier, a complete batch of production is most likely to be sold in high MOQs.
If you order in low quantities, you may get different quality in different orders as the products may come from a variety of production batches having different specifications.
Do You Need a License to Import Small Quantities from China?
No. Whether you buy in bulk quantities or small, you don't need to have a license to import them from China.
Depending upon the type of the products, you may have to obtain a certification or import permit set by the country of destination. But in most cases, that would be irrespective of the product quantity.
How to Start a Clothing Business with a Low MOQ?
A clothing business and MOQs come hand in hand. If you want to start a clothing business with low MOQ, you may consider the following simple points.
Select limited designs and SKUs in clothing that you want to sell.
Find a supplier that offers those clothing items at low MOQs.
Ask the supplier if he could arrange the same items for your repeat orders in the future.
Confirm from your supplier if he could put your tags on clothing items making room for you to start a clothing brand.
Start with high-selling designs, colors, and sizes of the clothing items.
Final Words
A major portion of international business imports products from China due to the low cost and excessive variety. But every business, especially the startups, may not be able to import products in high quantities.
So, if you are a small business, you must know how to import small quantities from China while still being competitive in your market. You just need to find a reliable Chinese supplier and the game is yours.
Do you want us to help you import products from China in small quantities? Ask for a free quote and allow one of our experts to guide you through every step.