Starting a private label candle business can be a lucrative decision when done right. Custom candles are a hot product (literally and figuratively) all year round. They never go out of style.
But, just like any other business, to start a candle business takes planning and creativity. You don't want to be just like any other candle brand out there, you want to stick out and find your niche.
So, how can you start a custom candle business with private labeling?
Let's see!
What Is a Private-Label Candle Business?
A private label candle business is typically a small business that sources its candles in bulk from a domestic or Chinese supplier. The supplier is usually a manufacturer who produces bulk generic products which they can brand according to the seller's desires.
When you're private labeling candles, generally you can customize and brand the candle jar (or another vessel), packaging or box design, fragrance oils, and similar.
Depending on the supplier, you'll often be able to choose between different candle materials such as soy wax candles, beeswax, or coconut wax candles.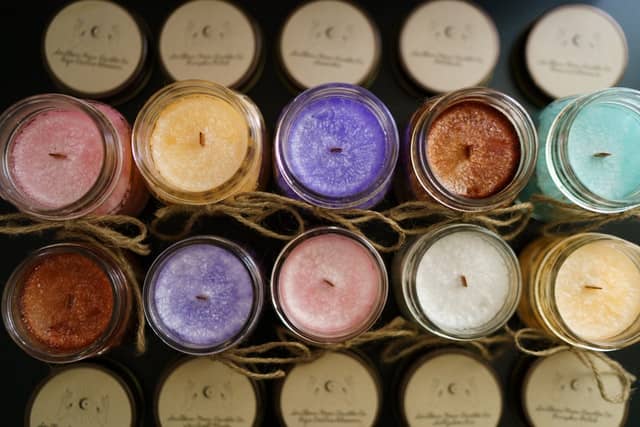 Why Start a Candle Business?
According to a recent report, the scented candle market on a global scale is expected to reach USD 690.8 million by 2028. It should increase at a CAGR of 3.3% from 2021 to 2028.
If that's not enough, let's take a look at the below Google Trends report on "custom candles" and "homemade candles" from 2019 to present. You'll notice a constant demand: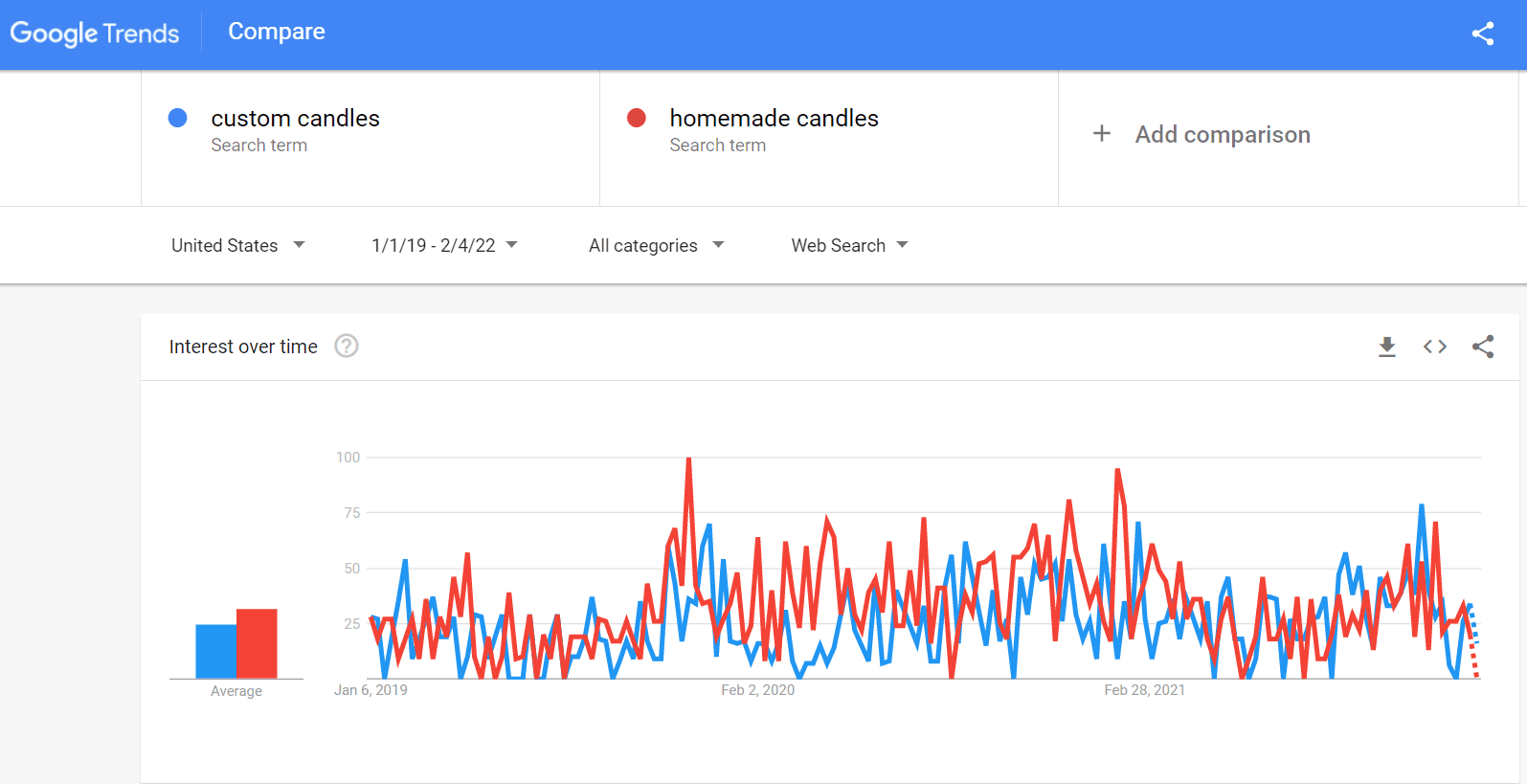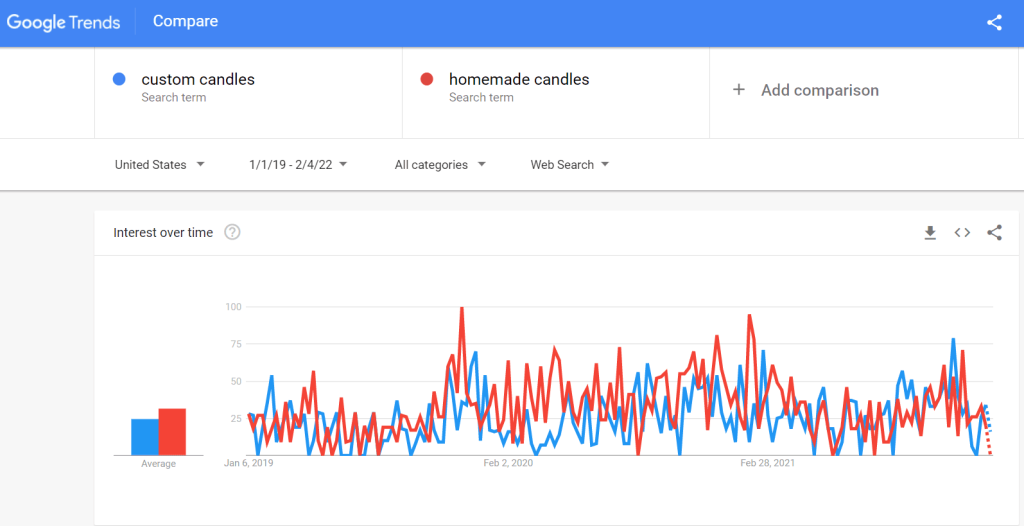 And, if you ask us, here are the main reasons why starting a candle business is a great idea:
Constant Demand
Did you know that over 80% of US households use candles? We're talking about a popular product that's in demand throughout the entire year. Plus, it's projected to grow steadily during the next several years.
Easy to Customize
Candles are a product that's easy to customize and brand. Usually, you can customize the jars or other vessels, the packaging, and perhaps the slip or invoice. With some suppliers, you can also choose between different materials such as soy candles or beeswax candles.
Multiple Sourcing Options
To start a candle business, you can use a private label manufacturer or make your own DIY hand-poured candles at home. Both are viable options. However, a private label manufacturer is more convenient for scaling a candle store.
Low-Cost Entry
The cost of starting a candle business can greatly vary depending on the materials, design, quality, and supplier you choose. However, generally speaking, candles are a low-ticket product, so you can afford to start with little savings and risk attached.
Great for Marketing
Candles are great to market and sell on any social media channel, including Facebook, Instagram, TikTok, Pinterest, and more. Depending on your candle niche, decide which social media would give you the best ROI (return on investment) or ROAS (return on ad spend).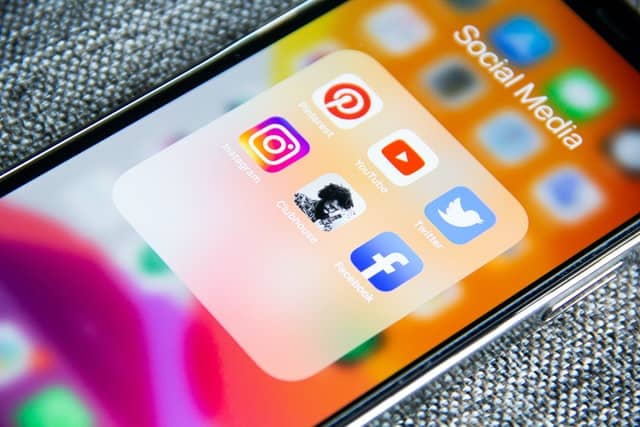 Is Starting a Candle Business Profitable?
A candle business can be very profitable when done right.
To build a profitable candle business, the most important thing is to calculate your pricing correctly, and don't forget to consider your manufacturing and operation costs. All to set the right price margin and product pricing.
Furthermore, we already know that the demand for candles is only going to go up in the foreseeable future.
On top of that, you can even start this type of business from home and make your own candles. It requires minimal equipment such as wax, wicks, a boiler, jars, a thermometer, and similar.
And, finally, starting a candle business can be easy to scale if you decide to use private label manufacturers.
How To Start a Candle Business (Step By Step)
Now, we'll break apart all the steps of launching your first candle business effortlessly. Here's what a good candle business plan looks like:
Step 1: Choose your tier
In the candle business, we typically differentiate three tiers or markets:
1.Mass candles
2.Mid-range candles
3.Luxury premium candles
We started from this point because this is what will affect your business plan. It will determine your product pricing, branding, upfront costs, and target audience. So, you must determine your targets upfront.
Step 2: Choose your niche
Now, it's time to drill down and choose a niche. Be as detailed as possible while still ensuring there's an audience big enough for your products.
For instance, you could sell:
Personalized candles
Vegan candles
TV shows-themed candles
Surprise gift (or crystals) candles
Candles with unique scents
Luxury minimalistic candles
Wooden wick candles
Decorative candles
These are just some of the many different niches you can go for.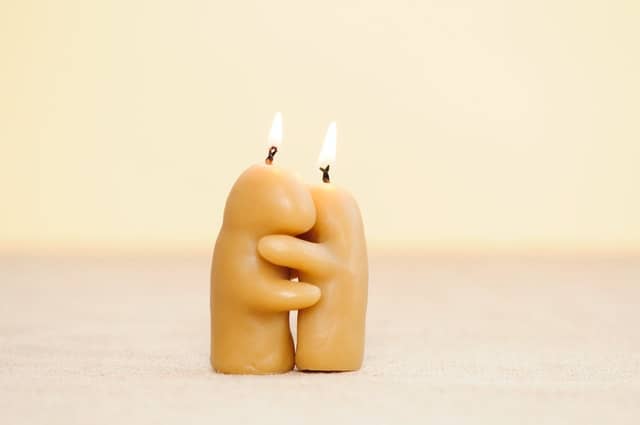 Step 3: Define your audience
Next, you'll have to define your target audience and design your ideal buyer personas. The more in-depth you do this, the clearer your target buyer will become, and the easier it will be to reach and sell to them.
Ask yourself:
Who is your ideal buyer?
Who would like your candles?
Can you reach one or multiple audiences?
What is your audience demographic (age, gender, location, behavior, etc.)
What drives the buyer to make a purchase?
What are the values you stand for?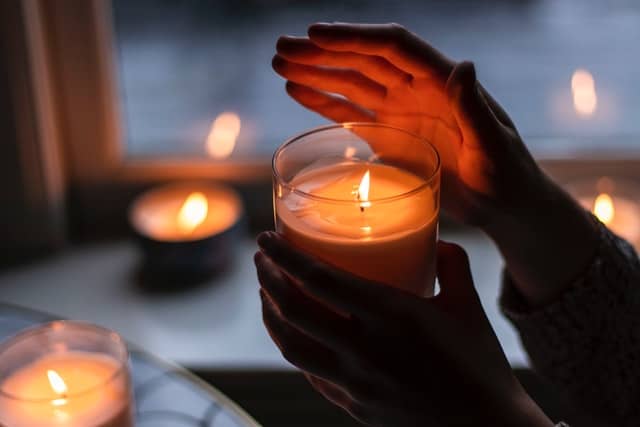 Step 4: Branding
Now, it's time for the fun part – creating your entire visual brand identity.
Here are the brand assets you'll need:
Brand name
Brand logo
Brand colors
Typography
Slogan or tagline
Brand story
Jar or holder design
Packaging design
Candle variety names
Once you design and develop your branding, use it consistently across all channels.
Step 5: Product sourcing
Your next step is to get candles. Here, you have two options:
1. DIY candles at home
If you decide to make your own candles, you'll need to secure and take responsibility for:
A manufacturing space
The right temperature
Candle-making equipment (boiler, bulk wax, wicks, jars, etc.)
Creating the perfect fragrance
Packaging
Shipping
2. Private label from wholesale candle suppliers
Alternatively, you could use launch a private label candle business and use wholesale candle suppliers who will help you customize and brand candles.
Here's what you can usually customize with private labeling:
Type of wax (soy, beeswax, paraffin, coconut, etc.)
Type of candle holder (jars, tins, bowls)
Types of fragrances and scents
Branding your product (candle holder, packaging design)
Wicks (wood, cotton, etc.)
Wax color
When searching for private label candle suppliers, ask for their MOQs (minimum order quantities). Different suppliers will have different MOQs.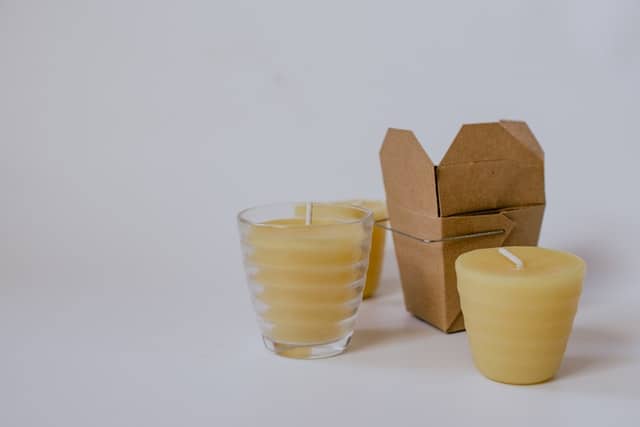 Step 6: Marketing
Next, you'll have to settle these points:
Build an online store (you can use Shopify, WooCommerce, Etsy, etc.)
Product photography
Product descriptions
Social media accounts you're going to use (Facebook, TikTok, Instagram, Pinterest, Snapchat, etc.)
Social media visuals for future posts
A well-structured marketing plan
Organic and paid marketing (Facebook and Instagram ads, TikTok Ads, and similar)
A content strategy
Video creation and editing (for video ads)
Step 7: Scaling
Once you have all processes set in place and you start marketing, you should start seeing your first scales.
Now, it's time to analyze and see what works best.
At this point, you can add more candle varieties to your product palette or scale ads by putting more budget in.
Finally, don't forget that timely order fulfillment and good customer service are two crucial elements of scaling your new candle business.
Types of Candles to Brand
Some of the most popular and well-sold candle types you can private label are:
Soy candles (made of soy wax)
A scented candle (with essential oil)
Vegan candles
Decorative candles (in different shapes)
Hand-poured candles
High-quality luxury candles
Wood wick candles
Metal tin candles
Mason jar candles
Long burning time candles
Tea light candles
Paraffin candles
Personalized candles
These are just a fraction of the many different candle types you can sell. The sky is your limit in this product category.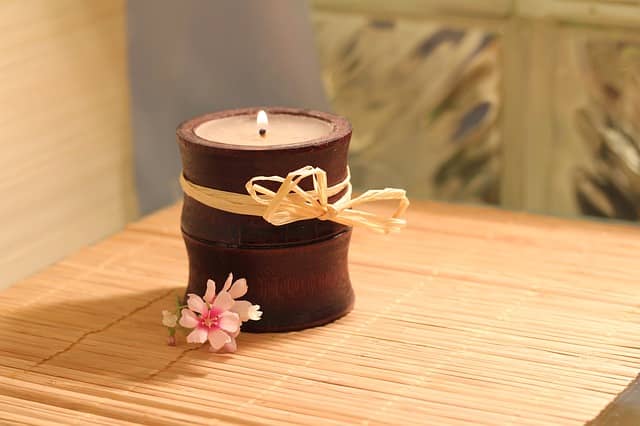 Candle Business Tips for Success
Let's go through a quick checklist of candle business tips for inevitable success:
Always order samples before placing a bulk order
Make sure you work with trustworthy suppliers who can meet your growing demand
Always follow and stay on top of industry trends
Use the organic reach of unsaturated social media platforms like TikTok
Don't use generic product photos, always take your own
Use video marketing, it will give you better results
Be transparent with your customers regarding pricing and shipping terms
Provide excellent customer services
Find a unique niche that fills a market gap
Offer personalized or customized candles
Find a different angle and add value to increase your pricing and profit margins
Analyze what your competitors are doing and see what you can do better
Consider your supplier, operating, and shipping costs when pricing your candles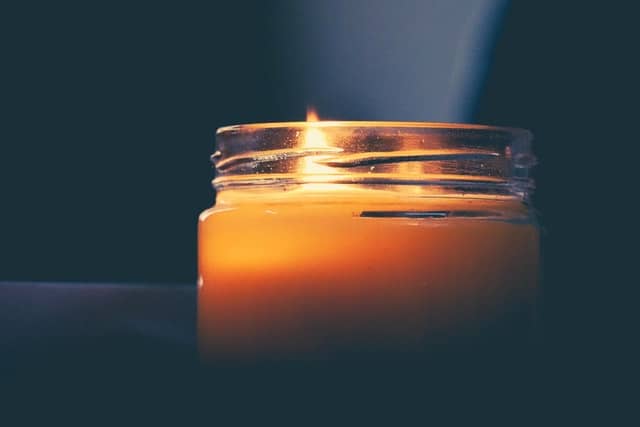 FAQs about Starting a Private Label Candle Business
In our final section, we'll go over the most frequently asked questions about starting a private label candle business. Here are all your answers:
Is a Candle-Making Business Profitable?
Yes. If you're creative, plan your resources properly, and set your pricing right, candles can be an extremely profitable product to resell.
How Does Private Labeling Candles Work?
Private labeling candles entails collaborating with a wholesale candle manufacturer who will customize candles in regards to wax type, scents, jars or other vessels, branded packaging, etc.
Once you place your bulk order, they will start manufacturing your candles as agreed. Every supplier will have a different lead-time, depending on their production capacity, and the complexity and size of your order.
What Are the Legal Requirements for Selling Homemade Candles?
The legal requirements for selling homemade or private label candles may vary from state to state and country to country.
We suggest checking with your local authorities as well as the authorities of your buyers' countries.
Do You Need FDA Approval to Sell Candles?
No. Candles and air fresheners aren't regulated by the FDA, so you won't need FDA approval to start a private label candle business or sell homemade candles.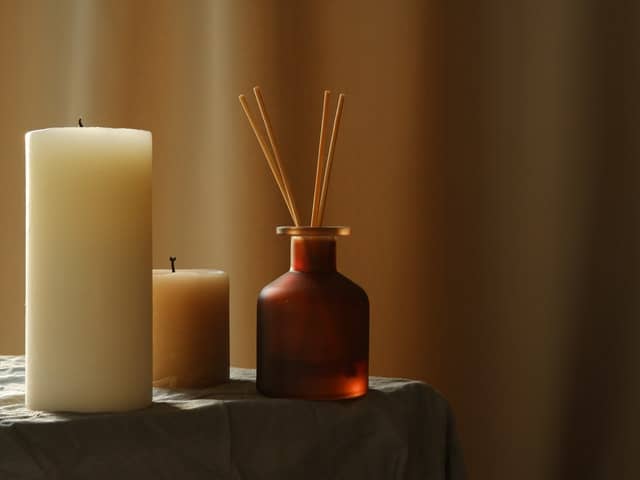 Do I Need Insurance to Sell Candles?
While many marketplaces like Etsy won't ask you for insurance or any additional legal requirements, you might want to look into public liability insurance or general insurance policies.
How Much Does It Cost to Start a Candle Business?
The cost of starting a candle business is generally low. However, it can vary depending on the product sourcing way and the quality of candles you want to resell.
For instance, if you're making candles at home, your costs are the equipment and materials needed to make candles, as well as an online store and marketing.
On the other hand, if you're using a wholesale candle supplier who will private label for you, it will depend on the order that you place.
Different candle materials will have different qualities and prices. For instance, wood wicks are more expensive than normal cotton wicks.
How to Start a Candle Business with No Money?
If you're low on money and can't afford to work with wholesale candle suppliers, you might be able to afford to make DIY candles in small batches at home.
Alternatively, you could start by working with a dropshipping agent in China and launch a dropshipping candle store. They can help you source from AliExpress or similar local websites and find the best product pricing on the market.
Dropshipping is the most low-cost entry method for reselling candles.
How Do I Sell My Candles?
That's the thing about candles we love the most – you can sell them literally everywhere. You can sell them offline and online, on all social media channels and platforms.
Additionally, you can launch your own Shopify or WooCommerce store and create a proper brand. Or, you can sell your candles on marketplaces like Etsy. Your possibilities are endless.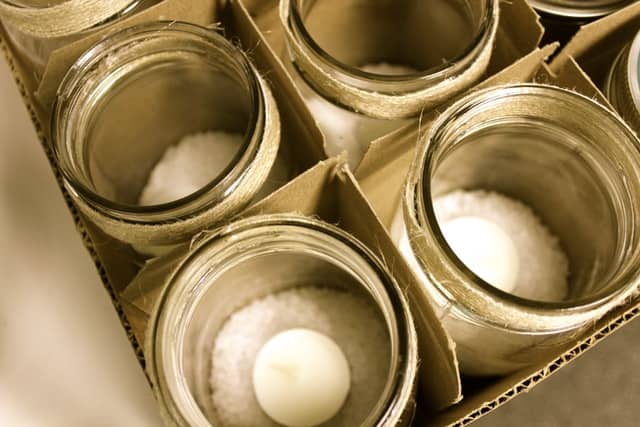 How Can I Make My Candle Business Unique?
Here are some tips to stand out from your competition and get noticed:
Find a niche in demand
Think outside of the box
Create themed candles (Halloween, birthdays, weddings, TV shows, movies, etc.)
Sell surprise gift candles (candles with hidden gems, stones, rings, or tiny gifts inside)
Sell luxury, minimalistic, high-end candles
Leverage sustainability and sell eco-friendly candles
Sell visually appealing candles
A great brand design (a memorable logo, tagline, a clean product, and package design)
Choose a unique candle holder (instead of a jar, try a metal tin or candle bowl)
Mix unusual fragrances and give them catchy names
What Are the Different Types of Candles I Can Sell?
You can choose the material of your candles, the holder or vessel, the type of wick, and the fragrance oil. Some great examples of candles in demand are:
Soy wax candles
Beeswax candles
Paraffin candles
Scented candles with essential oils
Wooden wick candles
Slow-burning candles
Vegan candles
Themed candles
Your options are endless. Be creative.
What Is a Good Profit Margin for Candles?
For a new candle company, a good profit margin to aim for is between 25% and 50%. However, if you're able to cut on your production or supplier costs and make your business more efficient, higher profit margins are always better.
Don't be afraid to add value and increase your pricing.
What Is an Average Price for a Candle?
A typical price for candles goes anywhere from $3 to $50. However, there are candles and luxury brands that sell premium candles of high quality that go over $300 or more.
It all depends on your brand vision, idea, quality of materials, and budget you're ready to invest.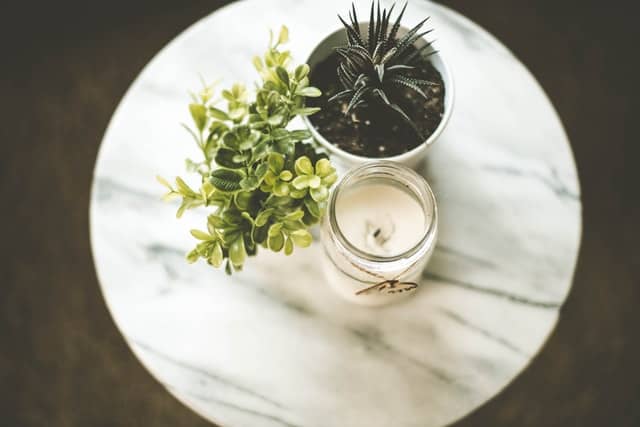 Do You Have to Put Warning Labels on Candles?
It's recommended that you place at least three main warning labels on your candles:
Burn within sight (do not leave unattended)
Don't leave next to flammable objects (such as paper)
Careful when using around children or pets
There are other optional warning label templates you can find and add to your candles if needed by different local regulations.
Do You Need to List Ingredients on a Candle?
These are the typical requirements on candle labels:
Company name, place, and contact information
Brand logo
Fragrance or scent
Type of wax
Fire safety labels
Weight of the candle
We recommend listing your candle ingredients since customers have the right to know what they're buying.
What Causes Sinkholes in Candles?
Sinkholes in candles sometimes form when the wax hardens and sets. You can always refill sinkholes with more wax, but there are also some things you can do to reduce the appearance of sinkholes when making DIY hand-poured candles:
The was has to be the right temperature
The candle holder (jar or tin) should always be at room temperature
Pour slowly, don't rush
Start pouring from the end of the jar, not the middle
What Should I Name My Candle Business?
Your candle business name should match your visual branding and niche. Although it depends on many factors, in the candle business, we recommend keeping your candle company name short, simple, and memorable.
When deciding on a name, it's a good idea to design the logo as well, to see if the name looks good on a logo. Names that are clean and short work well on candle logos.
How to Find Private Label Candle Manufacturers?
You have several options:
Search Google
Try searching for "private label candle manufacturers" on Google and see if you find a supplier like that.
B2B marketplaces
Wholesale platforms like Alibaba are another option to search for candle manufacturers.
Product sourcing agent
If you don't have the experience to deal with bulk and private label orders, we recommend collaborating with a product sourcing agent who can help you launch a candle brand from scratch.
Can I Find a Private Label Candle Supplier in China?
Of course. China is a hub for candle manufacturers who offer private label services. So, there's an abundance of private label suppliers to choose from.
On top of that, sourcing from China will give you the best profit margins when you resell.
If you're interested in sourcing private label candles from China, let us know and get your free quote. We're a leading product sourcing agent and we've helped thousands of resellers like you buy high-quality private label products from China.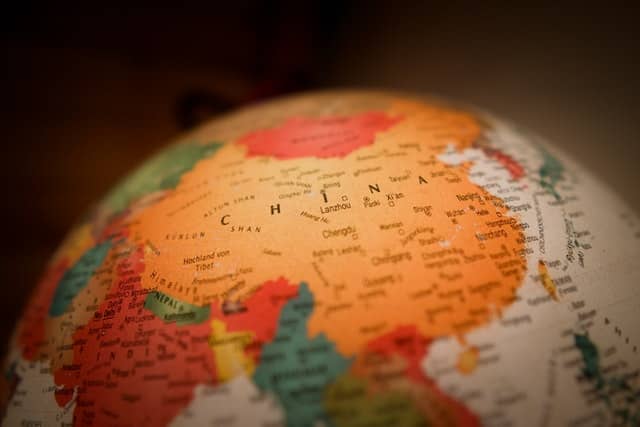 Summary
We sincerely hope that this guide to starting a private label candle business was helpful and managed to clear all your doubts and questions.
Candles are a lucrative product with a demand that is projected to only go up. So, if you're thinking of entering the online business waters, a candle brand could be a great option.
If you're interested in starting a private label candle business but still not sure where to start, get a free quote from us today. We're an industry-leading product sourcing agent in China, and we can help you find trustworthy private label candle suppliers for your candle brand.