The glowing reviews you have heard are true. The manufacturing sector in China is indeed robust, vibrant, and offers an immense variety of products. Further, favorable trade policies and economies of scale enable manufacturers to sell products at very affordable prices.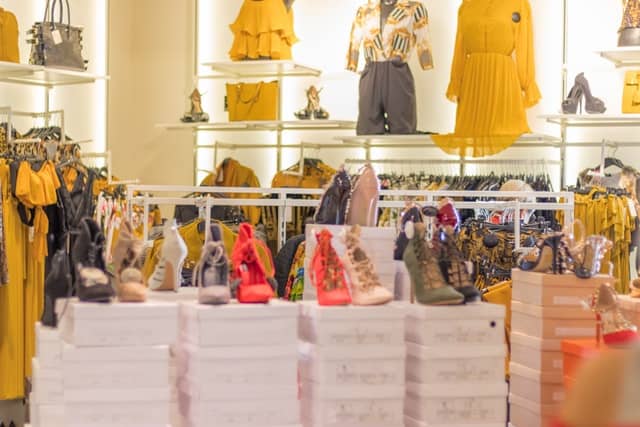 Nevertheless, sourcing products in a foreign country can be a challenging process. Where do you begin? How much will it cost? More importantly, how do you find product manufacturers or wholesale suppliers that sell quality products?
If any of these hurdles have been holding you back from sourcing products from China then this is the right guide for you. In it, we discuss how each step of the sourcing process works, the various sourcing options you can explore, and what to expect.
Let's dive in
Define Your Sourcing Goals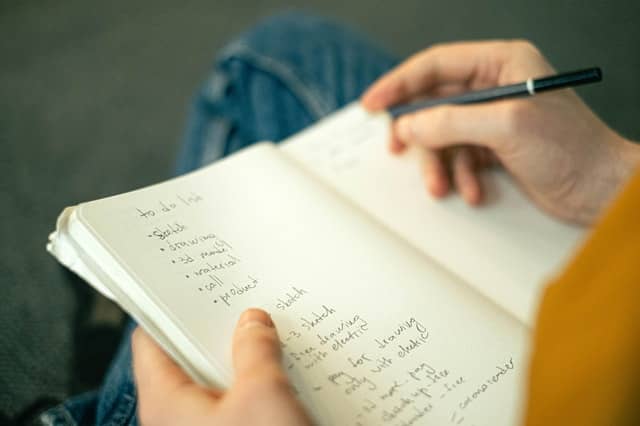 The kind of products you would like to source from China will determine important factors such as where you shop and what would be the ideal sourcing strategy for you. As such, it is best that you define your goals at the very start.
This step would entail making solid decisions about issues like:
The products– identify the exact products you would like to buy. Include specific details such as product brands, models, features, sizes, or specific materials, ingredients, or formulations that you would prefer.
Your budget- how much would you like to spend on the items you plan to buy? Factor in emergent costs such as shipping and taxes too as you make this decision.
Quantities- will you be buying in bulk or smaller quantities? This will determine whether you can get access to wholesale prices and the type of suppliers you should seek out.
Your business goals – will you be sourcing products for dropshipping or resale? Additionally, consider whether you will require white label or private label products so that you can focus your sourcing efforts towards the right suppliers.
How to Source for Suppliers in China
One of the key advantages of sourcing goods from China is that there is more than one way to do it. This gives you the freedom to work with whichever method you find convenient, safe, and affordable.
The main sourcing methods include:
An Online Search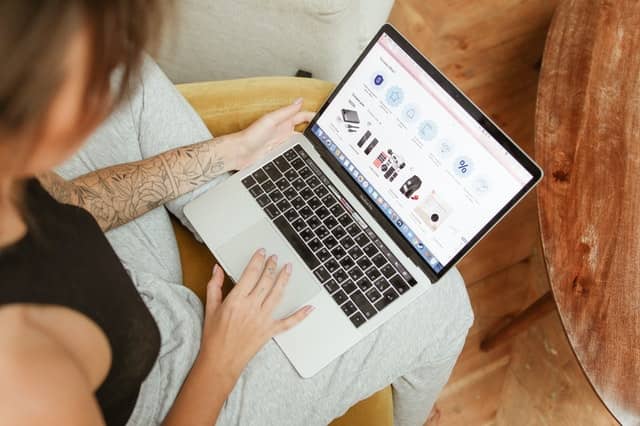 An online search entails looking up manufacturers and suppliers of the products that you want to buy on the internet. The only specification is that you would need to include China in your search terms to get relevant results.
You can use this approach in the comfort of your home or office anywhere in the world. It can also be used alongside other methods on this list like visiting China in person or attending trade fairs.
Consider running your first search on a search engine like Bing or Google. This will bring up results of various vendors and manufacturers that you can compare and see if you find any that are promising.
Alternatively, you can go straight to Chinese online marketplaces like Alibaba, Taobao, 1688, AliExpress, or CJ Dropshipping. They host millions of suppliers that sell products at competitive prices.
Better yet, they provide supplier ratings that make it easy to filter your results to well-ranked suppliers that are often more reliable.
If none of the marketplaces seem to offer what you need, try and visit online platforms of websites like Global Sources or DHGate. They list different categories of suppliers that you can peruse to find a supplier that sells or manufactures what you need.
Attending Trade Fairs
The business community in China organizes trade fairs to promote products from local manufacturers and also encourage import-export trade. Most of them are held annually but some like the Canton Fair are held twice a year.
The first step would be to identify the trade fairs that showcase the kind of products you are looking for. For instance, if you would like to buy kitchen knives, the Yangjiang International Hardware Knives and Scissors Fair would be ideal.
In some cases, you may even find local trade fairs in your region that host Chinese suppliers that sell products in your niche. This could be a much easier option to take on if your time or resources are limited and would hinder you from traveling to China.
Once you find the right fair, take note of the dates, and make appropriate travel and accommodation arrangements. Take your time during the fair to consult with different exhibitors, analyze their product catalogs, and compare their products before making your choice.
In-Person Visits
Visiting China could be a great adventure but also a good opportunity to source goods in person. You would be able to visit as many wholesale markets and factories as you like, check out different product options, and have face-to-face consultations with suppliers.
This approach would be suitable if you:
Plan to buy in bulk
Would like to find and establish a long-term supply partnership
Prefer to analyze product quality and production methods in person before committing to a purchase
Make an effort to do your research in advance and find out which areas to visit in China. It may also be wise to try and find a local guide or sourcing agent that can help you find the right factories or markets and overcome cultural and language barriers.
Partnering with a Sourcing Company
Working with a sourcing company allows you to delegate the sourcing process to professionals. You would not have to do any extensive research or try to learn Mandarin in a week. The company would find you exactly what you need.
This type of arrangement would work as follows:
Identify a registered sourcing company and verify their registration and quality of service from previous clients or importer forums.
Reach out to them to find out what services they offer as well as their rates.
If they are agreeable, share the list you compiled as you were defining your sourcing goals i.e the products you want to buy including any specific features you prefer.
The sourcing company would then find suitable suppliers, do due diligence to verify them, and request price quotes from those that qualify.
Once your sourcing agent shares the list of potential suppliers for the products you need, you can analyze what they have to offer and choose one. You can also request the firm to negotiate better terms of sale on your behalf.
This approach saves you time and makes the sourcing process simple even for a first-time buyer. More importantly, it saves you the hardship of finding suppliers on a trial and error basis.
Choosing the Right Supplier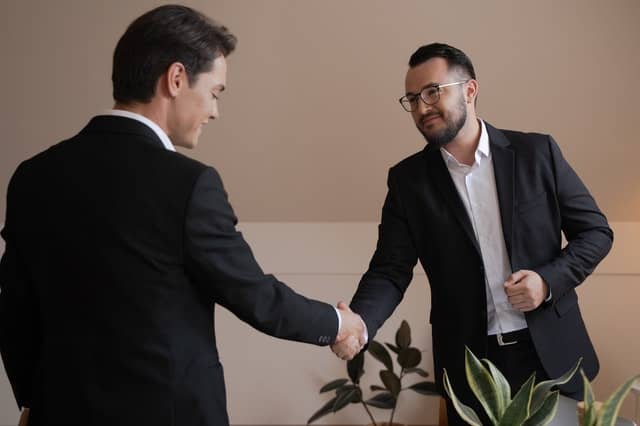 After implementing the sourcing strategy of your choice, you should be able to come up with a shortlist of potential suppliers that align with your sourcing goals.
Reach out to them and seek clarity on:
Pricing- consider requesting a detailed price quote as opposed to just rough estimates. It would be quite helpful if they could include costs like shipping to provide a more wholesome price.
Services– if you require services like dropshipping, customization, or product branding, find out how your potential suppliers handle them and whether you will incur any extra costs for them.
Lead times– ask about how long it would take your order to be processed and shipped out. The shorter the lead time, the better especially if you will be reselling the products and need a steady supply chain.
Packaging- good packaging keeps your items safe during transit. Aesthetics are also a key aspect in creating a delightful customer experience. Therefore, look out for suppliers that are keen on such details.
Shipping arrangements- find out what shipping options the suppliers offer and consider whether they would be convenient for you. If not, your sourcing agent or a door-to-door courier may be able to organize alternative solutions.
Returns and refunds- a returns and refunds policy provides an avenue for redress for situations where you receive an erroneous order or goods that are damaged or do not meet your expectations. Seek suppliers that have this policy and offer fair terms.
Aim for a supplier that provides the most reasonable terms and fair prices. Try and negotiate too. Most wholesalers and manufacturers are very accommodating and can meet you halfway on some of these factors; especially if you are buying in bulk.
Order Samples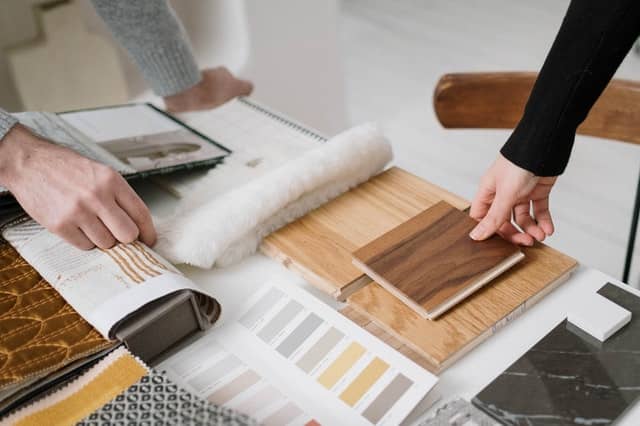 If you are sourcing wholesale products, it is highly recommended that you either make a sample order or begin by asking for a product sample.
A sample order is a smaller amount of products than what you may order in the long run. For example, if you would like to buy 1,000 wholesale handbags, you could begin by first ordering 50 or 100 pieces. This will give you a chance to gauge product quality and how well the supplier handles order processing.
On the other hand, ordering a sample product is recommended if you are uncertain about the quality of products that a supplier is likely to deliver.
It is also ideal if you are making an order for a custom product design or formulation that you need to approve before mass production begins.
Weigh what the suppliers offer during this process and choose whoever you feel fulfilled your expectations.
Begin the Purchase Process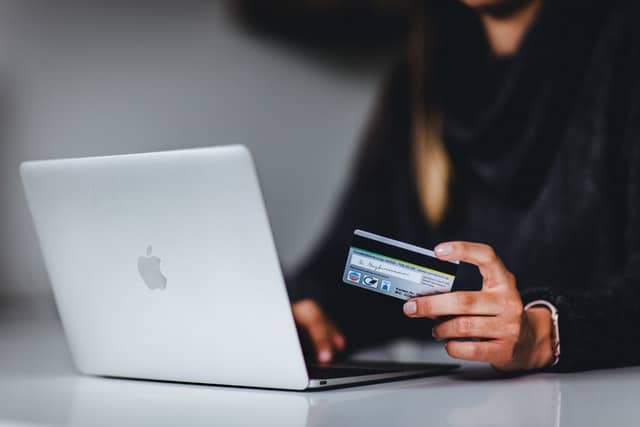 After finding a suitable supplier now let's switch gears and talk about the buying process.
Retail Purchases
If you are buying in small quantities, the purchase process is rather simple. Once you have agreed on terms with your supplier(s), you only need to place your order, pay, and wait for processing and shipping.
Wholesale Purchases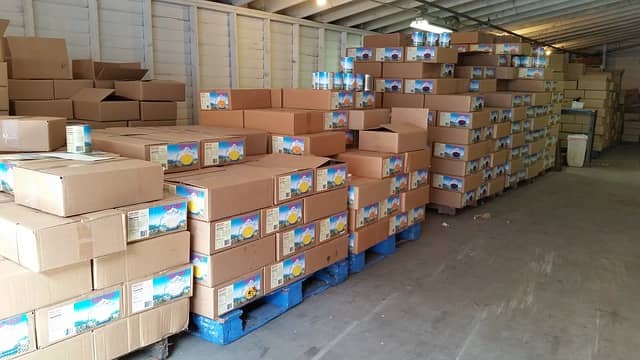 On the flip side, if you are buying wholesale products, it is strongly recommended that you sign a purchase contract with your supplier. The contract should outline all the terms you negotiated and agreed on including specific lead times, MOQ details, and prices.
The purpose of this document is to legally safeguard both your interests and that of the supplier. Either of you can use it to seek redress if one of you does not honor their end of the bargain.
If you source goods from online platforms, the legal equivalent of a purchase contract would be the terms and conditions of the platform and the trade assurance that they provide. Make an effort to understand and adhere to them.
Once the legalities are handled, you can send the supplier a detailed purchase order. Be very specific and mention details such as colors, quantities, and any other important product details to ensure that they send you the right items.
The supplier will then respond with an invoice which you can use to initiate payment. Once they receive your payment, they should process and ship your order within the time frames you agreed on.
Dropshipping Purchases
If you are sourcing goods for dropshipping, your agreement with the supplier would be about order fulfillment. They would receive orders from your dropshipping store, process them, and ship them directly to your customers.
The purchase process is, therefore, different because you never receive any inventory. You only share orders and customer addresses, pay for them, and wait to receive a dispatch notification or a tracking number.
Shipping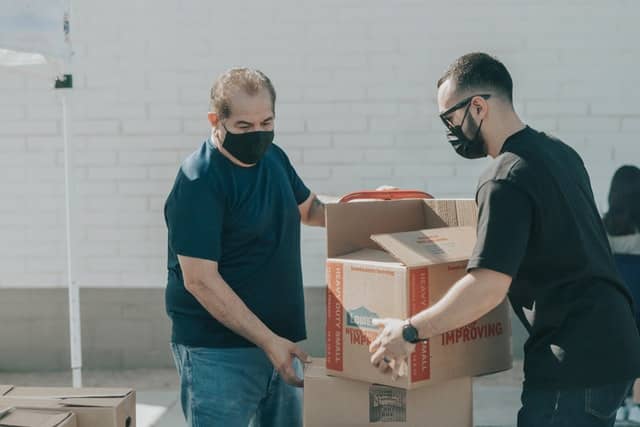 Shipping provisions can be divided into two major aspects:
Courier Method
Shipping terms
Courier Method
You can ship goods from China via rail, air, or sea. It depends on your budget, the type of products you are shipping, and how quickly you would like them delivered.
Air is often the fastest option but costs a bit more than rail and sea. There are also certain products that you can not ship on airplanes because they are categorized as hazardous materials that can jeopardize flight safety.
If you are in Europe, rail shipping could be a superb solution as it is relatively fast and affordable.
Finally, sea shipping is recommended if you are transporting bulky goods or would like to save on costs. It can be used for worldwide shipping but does, however, take fairly longer than other means.
Shipping Terms
Shipping terms define how your supplier handles shipping for clients.
For example, if a supplier states that they offer FOB shipping, it means that they will only transport your order from their warehouse to the port and ensure that it is loaded onto the ship. Everything beyond that is your responsibility.
This is just one example but there are other shipping terms such as FAS, CIF, and CAF. It is imperative that you find out which of them your supplier ascribes to so that you know what arrangements to make and what costs to anticipate.
On the bright side, if you have a reliable sourcing agent, they can easily handle shipping matters on your behalf. You would only have to clear the goods with customers once they arrive in your country.
Mistakes to Avoid When Sourcing Goods from China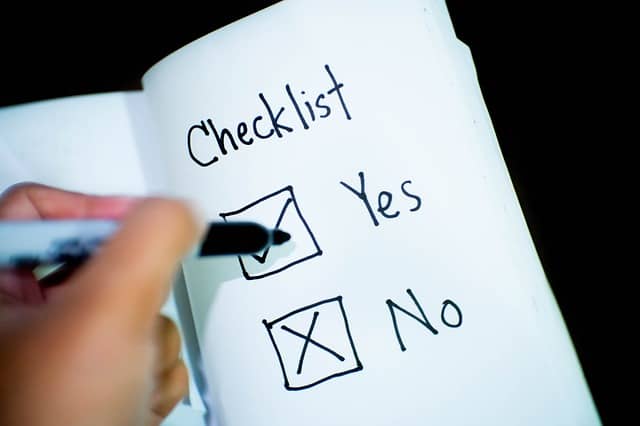 Sourcing Goods through Middlemen
Middlemen or brokers are local individuals that connect buyers and sellers for a fee. Others also act as resellers that source goods from factories and sell them to you at a mark-up.
While they are not all bad, it is difficult to tell between honest ones and those looking to rip you off. Plus, should anything go wrong, you would have no way to hold them accountable as you have no legal contracts and they are usually not legally registered agents.
Moreover, dealing with a middleman denies you direct access to suppliers and manufacturers. This means that you will have no access to wholesale prices or a chance to negotiate details like the customization of your orders.
If you need guidance or would like to delegate the sourcing process, it is always safer to work with a registered sourcing agent.
Making Unsecured Payments
Online platforms provide strict guidelines about the payment methods that you should use when making a purchase. It is the only way that they can keep track of your transactions and hold suppliers accountable.
Always make sure that you adhere to such stipulations. Reject any requests from suppliers that ask you to pay them via alternative means as that could make you non-eligible for refunds or trade assurances provided on the platform.
If you are buying from a supplier that is not on an online platform, always submit your payment after signing a purchase contract. Remember to also keep a record of recipes and invoices just in case something goes awry.
Buying Uncertified Products
A reliable supplier should be able to provide certificates and product reports for the merchandise that they are selling. Consider sourcing from other options if they are not willing or able to.
This is important not only for your reassurance but also because authorities in your country may require them to ascertain that the products you are importing meet the recommended quality standards.
FAQs About Sourcing Products from China
What Are the Advantages of Sourcing Products from China?
Sourcing products from China offers benefits such as:
Affordable prices- whether you are shopping retail or wholesale, the prices of commodities in China are exceptional. It is also easy to find items for low, average, or high-end budgets.
Product Variety- factories in every industry differentiate themselves by designing different products. For example, if you are shopping for toys, you will find them in different materials, indoor/outdoor options, as well as designs for different ages.
Global access- China has made it easy to ship products from almost any of its cities to the rest of the world. It is a convenient source if you are working towards global distribution or international fulfillment.
Manufacturing expertise– most factories in China use some of the most advanced production methods in the world and are continuously innovating new products. They can execute almost any custom design you have in mind.
Product quality– it is a false assertion to state that products made in China are all poor-quality items. The truth is, your budget determines the quality of products you can afford. China has no shortage of high-quality products or premium suppliers.
How Do I Find a Sourcing Agent in China?
Online research could point you in the direction of some top sourcing agents. More so if you incorporate tips from dropshipping forums or other business-oriented forums.
Another option would be to try and seek referrals from entrepreneurs that have used sourcing agents before.
In either case, always be sure to do your due diligence and only work with companies that you can verify. Look out for their scope of services too to ensure that they can meet your needs and offer you value for your money.
Is It Better to Source Products from Factories or Wholesalers?
This depends on the scale of products you would like to source. China factory sourcing is ideal if you are sourcing in bulk but if you only need a few items for gifts or personal use, there is no harm in buying from wholesalers or even online platforms.
To Wrap It Up
Learning how to get things from China only requires some guidance and patience. It may feel challenging in the beginning and you may even run into a few hurdles but if you focus on your goals and the guidelines, it all becomes easy to handle.
Need some help? Then we at NicheSources, are just the partners you have been looking for.
We are a well-established sourcing company that offers all sourcing services under one roof. We work closely with industry-leading manufacturers to ensure that our clients get the products and services they need with ease.
Send us your sourcing requirements and request a free quote then relax and leave the rest to us.