On-Demand Custom Packaging from China at Wholesale Prices
Niche adjusts the packaging solution according to your business. If you're looking for custom packaging, China is your best bet! Working with a custom packaging box factory, we can develop personalized packaging boxes with your branding. With us, becoming a full-blown brand is easy!
No upfront costs. No obligations.
High-quality products
Through years of sourcing experience in different industries in China, we've gathered a large network of trustworthy suppliers for all types of products. Thanks to our quality control processes, our clients enjoy consistent product quality.
All-in-one service
We can work hand-in-hand to develop your store or brand from the ground up. Aside from offering different packaging solutions, we also provide product sourcing, product development, branding, private labeling, order fulfillment, worldwide shipping, warehousing, and more!
Excellent customer support
As soon as you place your first order, we pair you with your personal support agent, who will provide one-on-one support and answer all your questions. You can choose how to contact us – WhatsApp, Skype, or email – it's completely up to you!
Trending custom packaging solutions from China
Need China packaging boxes? Look no further. Here are some trending ideas for custom-made packaging boxes we can source from packaging manufacturers in China. Let us choose the best Chinese packing company for your brand needs and order the best quality packing boxes from China!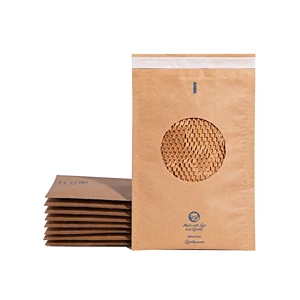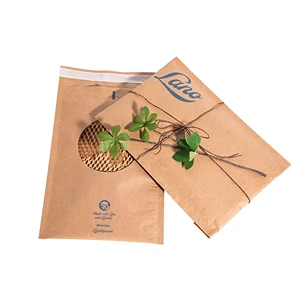 Padded Mailers
Material Kraft Paper
Color Yellow, White, Black, Brown
MOQ from 1000 pieces
HOW IT WORKS
Buy in bulk or customize in 3 steps
Tell us what you need and we'll buy or custom the products you want.
Get a sample to hold and feel for assessment or improvement.
Place your first order when you feel confident to start your project.
They give very fast solutions, high-quality products, the best customer service that you can get!!! Products are being delivered to the USA very fast. Warehouses in different countries. If you want to take your business to the next level, this is the company you want to work with!
Sergey
Niche client
On-brand bulk custom packaging boxes from reliable Chinese suppliers
Let Niche find the best custom boxes for your new business. With us, you get consistent quality only!
Learn more about custom packaging from China
Serious brands use custom packaging, and that's a fact. Here's why using custom packaging is essential:

It boosts customer satisfaction
It increases the perceived value of your product
It positively affects customer loyalty
It boosts your brand authority and brand recognition
It creates a more memorable and personalized customer experience
Ultimately, it drives more sales
Here are some of the most common types of custom packaging that eCommerce businesses often use:

Corrugated boxes
Rigid boxes
Paperboard boxes
Cardboard boxes
Paper bags
Mailer boxes
Shipping boxes
Foil-sealed bags
Plastic boxes
Poly bags (plastic bags)
Cotton bags
Jute bags
Envelopes
Dunnage (interior packaging protection)
Foldable or flexible packaging
Bottle and cap packaging
Packaging inserts
Cardboard boxes are often mistaken for corrugated boxes. Corrugated boxes are those brown, rigid shipping boxes you're probably thinking of. Cardboard boxes, on the other hand, are often used for groceries such as cereals or skin care product packaging.

So, for long-distance shipping, we recommend choosing corrugated packing boxes as they're more rigid and durable. While, for interior product packaging, you might opt for cardboard boxes since the material allows for more colors and design.
Corrugated boxes are suitable for subscription boxes, wholesale or bulk shipping, heavy items, etc. Rigid boxes are made of strong Kraft paperboard and can be wrapped in different materials such as foils, colors, or glitter for design.

Rigid boxes are often used as gift boxes as they're best suited for luxury retail, small technological gadgets, beauty, etc.
Mailer boxes are smaller and self-closing, making them more efficient and suitable for eCommerce.

Shipping boxes, however, are larger and suitable for bulk shipping. They also have openings on both ends, allowing for more flexibility when packing. However, they usually need stick tape or other adhesive to keep them closed.
Here are some important points to consider when it comes to choosing the best custom boxes for your business and product needs:

Material need – consider what type of product you're going to pack and ship to figure out the best type of material to use in terms of size and weight requirements;
Level of eco-friendliness – would you rather choose recyclable, biodegradable, or conventional packaging solutions;
Bulk price – what is the wholesale price of a unit of your customized packaging box;
Quality and durability – is the packaging of good quality, durable, and suitable for its purpose;
Supplier availability – can you find a supplier or an agent who can source your custom packaging from China;
Customization possibilities – how possible is it to get the custom-printed boxes you need for your brand;
Here are some proven ways to reduce your shipping costs as much as possible:

Buy in bulk whenever possible
Buy the right size of packaging (bulky packaging increases shipping costs)
Use budget-friendly shipping methods such as sea freight
Work with a sourcing agent who understands international trade and Incoterms
Opt for returnable or recyclable packaging whenever possible
Absolutely! China has some of the best packaging manufacturers and factories to help you design and develop custom packaging boxes with your branding.

Besides the variety of choices you can find here, Chinese suppliers also offer the best price vs. quality ratio. So, it's definitely worth giving it a go!
Niche is an expert product sourcing company in China, and we help retailers, DTC brands, wholesalers, and eCommerce owners source their products and packaging from Chinese suppliers.

With our help, you can develop and private label a brand-new product and design the most fitting custom-printed packaging to go with it. All in all, we help you build a brand from the ground up and scale at your own pace.