Buy Wholesale Biodegradable Packaging for Your Sustainable Business
Eco-friendly biodegradable packaging is an essential shipping supply for every business that cares about the planet and stands for a social cause. With us, you can buy high-quality wholesale biodegradable packaging from China or design custom packaging for your brand!
No upfront costs. No obligations.
Top-notch suppliers
Whether you need custom biodegradable packaging or other packaging options from recycled materials, we can assure you that we can do a great job. We work with trustworthy suppliers only that can meet and exceed our client's expectations.
All-around services
Tired of losing time and nerves working with ten different services? Leave that in the past. Niche is a one-stop shop for all your business needs. From product sourcing and development to fulfillment, shipping, and branding – we can do it all!
Dedicated customer support
We pride ourselves on providing one-on-one support to all our clients. As soon as you place your first order, we'll pair you with a personal support agent who will be your contact person and be there to answer all of your questions and concerns.
Trending biodegradable packaging and shipping supplies
Need to buy biodegradable packaging in bulk for your business needs? Check out some of our bestselling biodegradable shipping supplies and choose your pick. If you want a different type of eco-friendly biodegradable packaging that you don't see here, let us know, and we'll try our best to find what you need.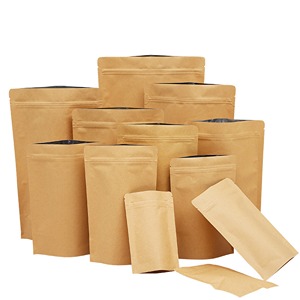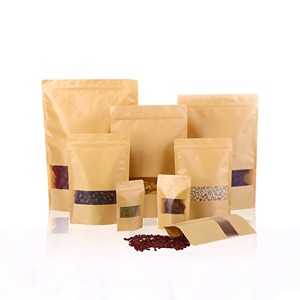 Kraft Paper Packaging
Material Kraft Paper
Feature Recycled Materials, Food Grade
MOQ from 1000 pieces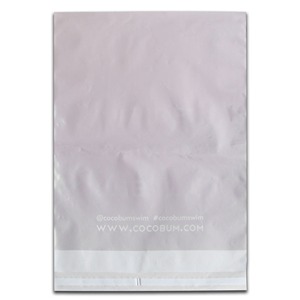 Cornstarch Packaging
Material Cornstarch
Feature Biodegradable, Compostable, Eco-friendly
MOQ from 1000 pieces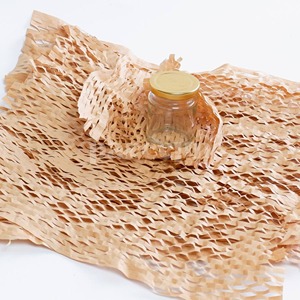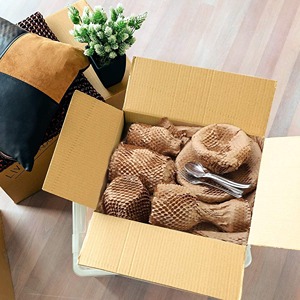 Corrugated Bubble Wrap
Material Paper
Feature Eco-friendly, Biodegradable
MOQ from 1000 pieces
HOW IT WORKS
Buy in bulk or customize in 3 steps
Tell us what you need and we'll buy or custom the products you want.
Get a sample to hold and feel for assessment or improvement.
Place your first order when you feel confident to start your project.
They give very fast solutions, high-quality products, the best customer service that you can get!!! Products are being delivered to the USA very fast. Warehouses in different countries. If you want to take your business to the next level, this is the company you want to work with!
Sergey
Niche client
Your search for quality wholesale biodegradable packaging ends here
We know how difficult it is to find bio degradable packaging that looks good and is durable like normal packaging. We've got this!
Learn more about biodegradable packaging
Biodegradable and sustainable packaging is a must nowadays if you wish to be a socially-conscious brand that cares about customers and planet Earth. Here is why we urge you to switch to biodegradable packaging if you aren't using it yet:

Reduce the waste of natural resources used to produce generic packaging;
Reduce your carbon footprint by using recycling materials or materials that degrade;
Better in terms of health since it doesn't contain toxic and harmful plastics;
Recyclable, compostable, and sustainable packaging materials are easier to dispose of or reuse;

On top of all these critical points, note that using biodegradable packaging boosts your customer's loyalty and portrays you as a brand that cares about nature and its people.
More and more companies around the world use biodegradable packaging. And this is the case across different industries, including fashion, retail, food, etc. Here are some well-known brands that have adopted biodegradable packaging:

Lush
Calvin Klein
ZARA
Kelloggs
Puma
Samsung
ASOS
Amazon
Pangea
Patagonia
Here are some different popular types of biodegradable and sustainable packaging options:

corrugated cardboard
bioplastics
biodegradable packing peanuts
cardboard packaging
mushroom packaging
recycled cardboard
organic fabrics
paper packaging
bamboo packaging
kraft Paper packaging
seaweed packaging
corrugated cardboard packaging
cornstarch packaging
corrugated bubble wrap
water-soluble plastic
carton board packaging
organic fabric packaging
Biodegradable packaging is more expensive to produce due to the raw materials and manufacturing in lower quantities (as opposed to mass production in the case of conventional packaging). For this reason, its wholesale price might be slightly higher than the traditional packaging.

However, as a brand, the fact that you're using biodegradable packaging puts you at a higher level of trust among your customers by default. This is usually enough to justify a slight sale price increase that would cover the expenses for your packaging.
All biobased plastics are called bioplastics, but not all bioplastics are biodegradable. So, plastic can be biobased and biodegradable and be classified as bioplastic. And it can also be biobased and non-biodegradable and be classified as a bioplastic once again.

Biodegradable plastics can break down under hot temperatures, and non-biodegradable plastics can't.
The easiest way to understand the difference is this – all compostable materials are biodegradable, but only some biodegradable materials are suitable for composting. Compostable packaging breaks down into organic matter called humus, while this isn't the case with biodegradable materials that aren't compostable.
Yes! Packaging from sugarcane fiber can biodegrade within 30 to 90 days in the right conditions. This versatile, compostable, inexpensive packaging solution could be a great addition to your business.
Choosing the right biodegradable packaging for your needs will depend on several points:

Type of product and material – the most important point about biodegradable packaging is choosing the right packaging and materials (do you need shopping bags, boxes, or bubble wraps? What material would you prefer – Bamboo, sugarcane, etc.?);
Quality and durability – how strong do you need the packaging to be and how long do you want it to last;
Price range – what's the bulk price for the packaging and how well does it fit your budget;
Supplier availability – can you find suppliers for the type of biodegradable packaging you need;
Personalization – do you want to develop custom biodegradable packaging with your branding;
Of course! China is one of the largest producers of bioplastic and biodegradable materials used for packaging. As a result, here, we can find the best packaging solutions and prices for wholesale biodegradable packaging.

Due to the abundance of manufacturers, we can work with a factory and develop custom sustainable packaging personalized with your branding.
Niche can help you source different types of wholesale biodegradable packaging from Chinese vendors at prices that fit everyone's budget.

Additionally, we can help you design and develop custom packaging with your branding, or buy compostable packaging for the most negligible environmental impact.

With our help, your brand will be known for its sustainability and its social cause, thus attracting buyers to switch and stay loyal with a feeling of contribution to nature.