Knowing how to find the right supplier on Alibaba is crucial for a successful eCommerce business or retail store. Anyone who sources products from Alibaba needs to be able to weed out the bad suppliers and stick with the good ones.
This process of choosing the most suitable Alibaba suppliers sounds simpler than it is. But, if you manage to do it properly, you can tap into high-quality products for the lowest prices you can imagine. And, as a result — insane profit margins!
So, how to find the right supplier on Alibaba? What goes into buying safely from Alibaba? What to be careful of?
Let's dive in and see!
Why Source from Alibaba?
Alibaba is known as the world's largest B2B marketplace where third-party suppliers or sellers, typically from China, sell in bulk to international buyers. So, it's not a surprise that on Alibaba, you can find the best wholesale prices and a vast choice of products — from apparel and clothing to industrial machinery parts.
Additionally, unlike 1688.com which targets local businesses, Alibaba sellers are well-versed in international trade and the majority do speak English.
All of these facts present a pretty good reason for sourcing products from Alibaba suppliers.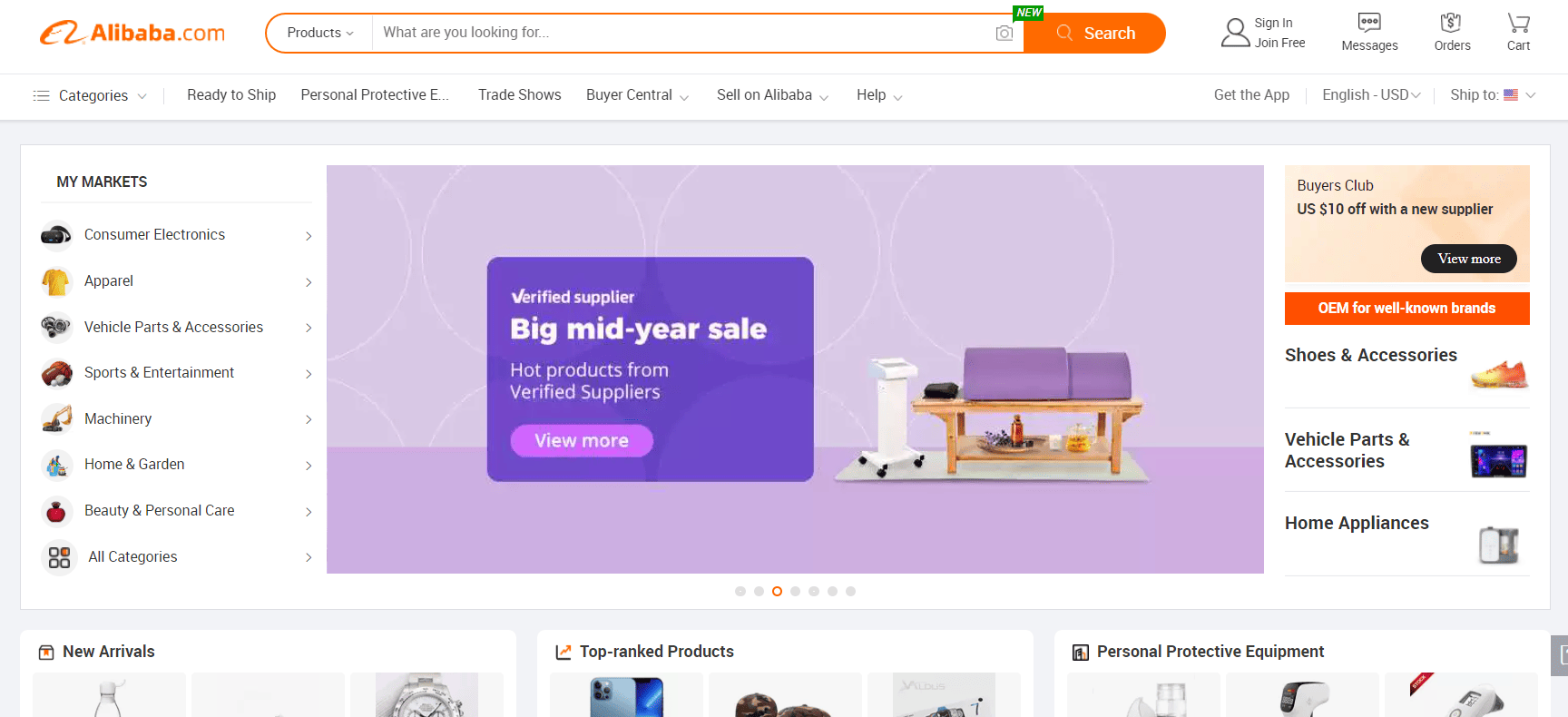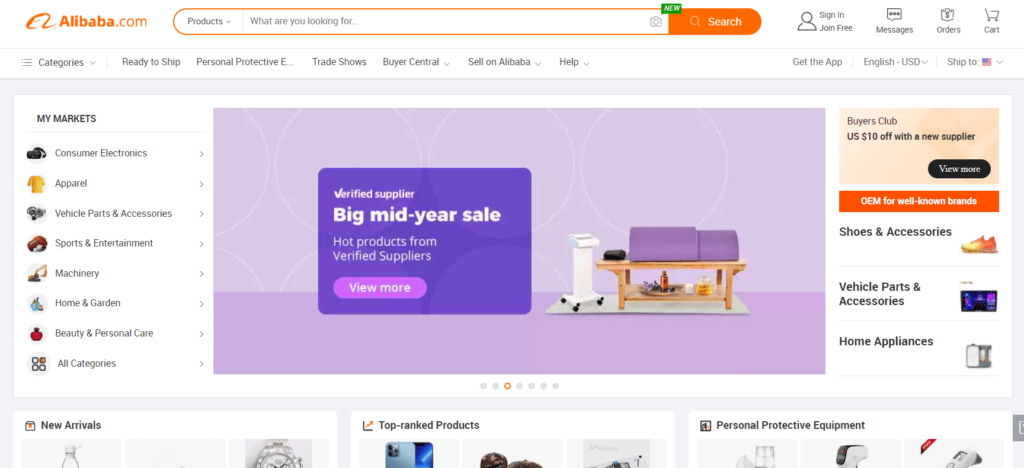 Pros of Sourcing from Alibaba
Here's why eCommerce owners and retailers decide to source products from Alibaba suppliers:
An added safety when buying from Trade Assurance and Verified suppliers
Great wholesale prices and higher profit margins
A wide choice of products in many categories
Possibility of working with factories and getting ODM and OEM services
Possibility for product branding and branded packaging
Several payment methods including Alipay, credit cards, PayPal, etc.
Risks of Sourcing from Alibaba
Just like any other marketplace, buying from Alibaba also comes with some risks such as:
Working with scammy suppliers
Possible language barriers or miscommunication
Product quality issues
No oversight on production
Longer shipping times
Long response times or poor customer service
No dropshipping service (you deal with order fulfillment to your customers)
Receiving items that got damaged during shipping
Trading companies often pose as manufacturers
Fortunately, you can do a lot to minimize these risks by doing research and making an informed decision. We will help you with this further below.
Types of Suppliers on Alibaba
Generally speaking, you'll find three types of suppliers on Alibaba – factories or manufacturers, trading companies, and wholesalers. Let's look at each of them quickly and see which one would be best for you.
Factories (Manufacturers)
Manufacturers are the right supplier on Alibaba if you need services like product development, product customization, ODM, or OEM.
By buying directly from a Chinese factory, you'll be able to get a product manufactured and branded according to your needs. However, expect higher MOQs.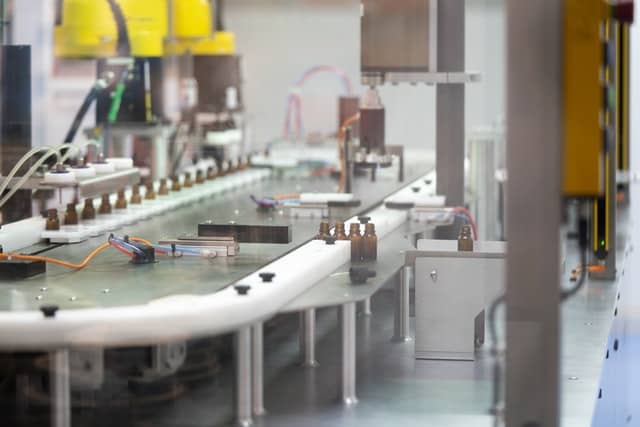 Trading Companies
When choosing between a Chinese trading company and a manufacturer, you should always keep in mind that trading companies will have higher prices. However, there are also some advantages, such as more product varieties and lower MOQs.
Additionally, trading companies might be better at international shipping and offer a better lead time.
Wholesalers (Distributors)
Wholesalers are often called distributors. Similar to trading companies, wholesalers also buy in bulk and resell for a retail price. However, wholesalers are limited in regard to the product type they offer. Plus, they usually work in smaller batches.
So, it's not surprising that wholesalers will always have the highest product price. As such, we wouldn't recommend using wholesalers for bulk orders.
On the positive side, wholesalers will usually have the shortest lead times.
How to Find the Right Supplier on Alibaba?
Learning how to find the right supplier on Alibaba early on will save you a lot of wasted time, money, and a lot of headaches later on.
So, let's get started:
1. Preparation
Before you start searching, you need to know what you're searching for. So, first, we need to do some preparations.
Familiarize yourself with the product
First and foremost, you have to do your product research and get completely familiar with the product. The more you know about it, the better you can choose. Research things like:
Product price range vs. quality
The raw materials
The market demand
Your competition
Identify your target audience
Identify all product keywords and related search terms
The manufacturing locations of the product (many geographical areas in China are so-called hubs of a certain type of product manufacturing)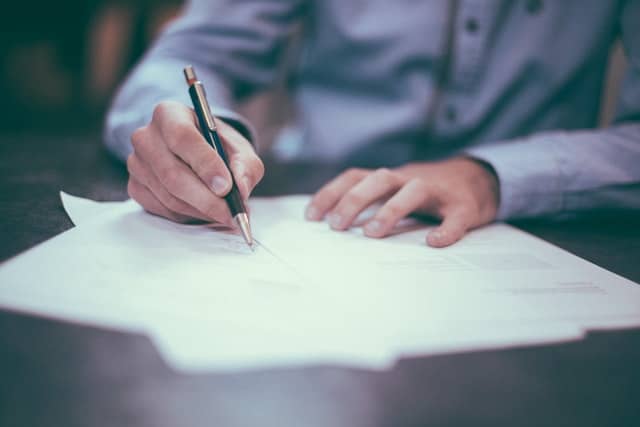 Define your requirements
At this stage, define the following:
The type of product and quality you aim for
Product requirements and specifications (color, size, model, material, etc.)
What is your budget?
How much can you sell (the market demand)?
What is your MOQ or how much are you willing to buy (this will help you determine if you need a manufacturer or a trading company)?
How will you deal with inventory storage?
What additional services do you need (customization, ODM, OEM, product development, branding, shipping, etc.)?
2. Initial Search
Firstly, note that on Alibaba, you can search for "products" or "suppliers". You can switch back and forth with the help of the dropdown button located on the left of the search bar.
Furthermore, there are three main ways to search:
Search with keywords
Search with images
Post an RFQ
Best practices for choosing the right keyword
Let's say you search using the keyword "camping tent". The search results will show you all products listed on Alibaba that contain that keyword (or a variation of the keyword).
If there aren't enough products listed on Alibaba under those search terms, it will show you similar products. Look at these product titles and product descriptions to find the right keywords for your product.
The goal of discovering multiple keywords for your product is to find more suppliers in China and, thus, have more options. However, this list of keywords will, later on, help you with your own product titles, descriptions, and SEO discoverability.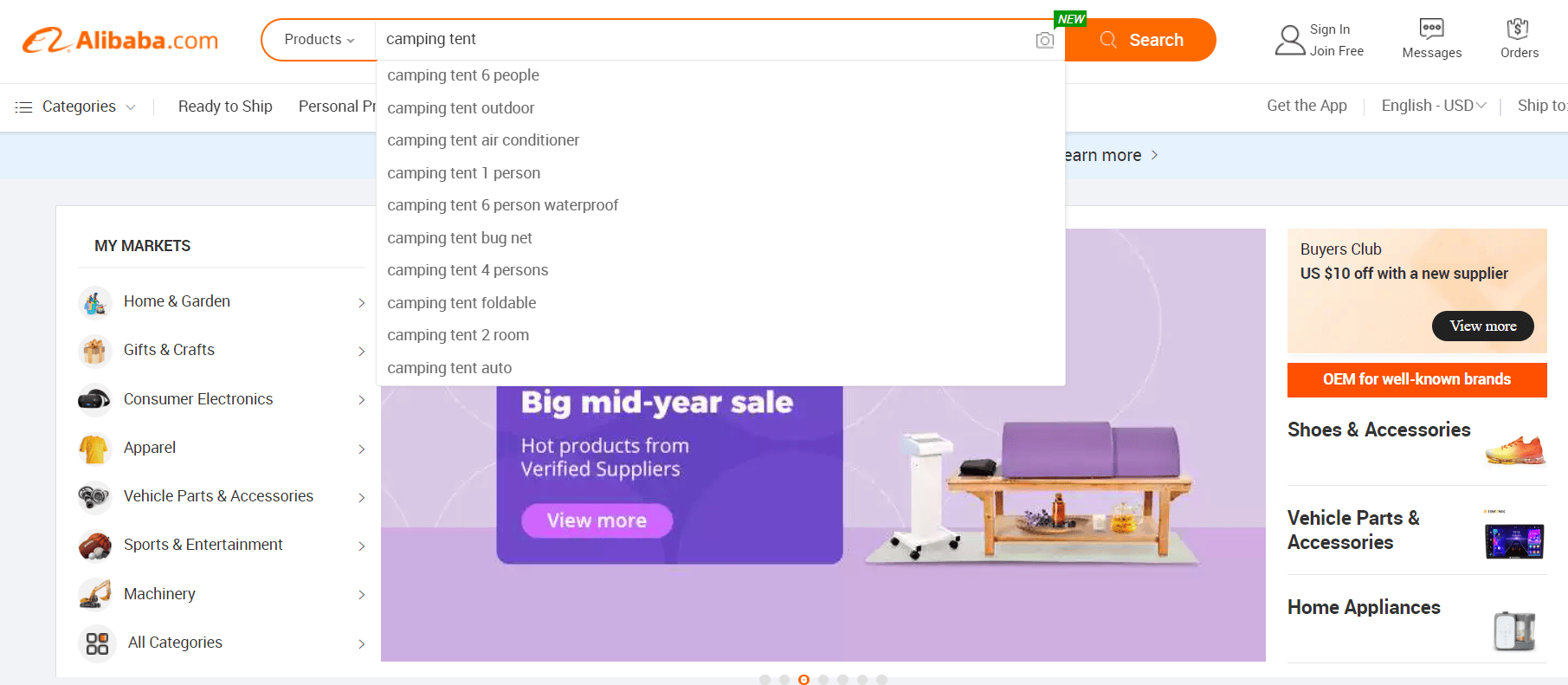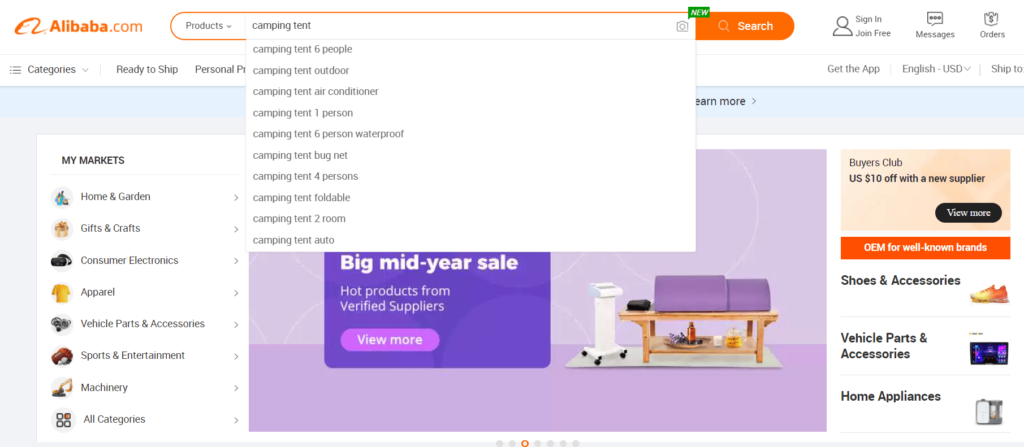 Useful filters to narrow down your search results
Once you've done the keyword research part, it's time to narrow down your search with the help of filters. On Alibaba, you can initially filter your search results by:
Trade Assurance suppliers – a Trade Assurance order covers buyers in cases when the order doesn't arrive on time, or when the quality of products isn't as described.
Verified Supplier – Alibaba has no more "Gold Supplier" and instead, a "Verified Supplier" badge is your best bet. A "Verified Supplier" is an assessed supplier whose company profiles, production capabilities, processes, and products have been authenticated. However, note that a Verified Supplier is still a paid membership.
⩽1h response time suppliers – suppliers with a very good response rate who communicate promptly.
You can narrow down your search results by filtering according to your:
MOQ (less than)
Price range (min. – max.)
Location (supplier country)
Product Certification
Management Certification
R&D (OEM, ODM, Self Patent, Self Brand)
Total Revenue
Other filters, depending on the product (color, feature, material, size, application, design, pattern, etc.)
3. Further Evaluation
It's always smart to dig for more information when screening your suppliers. For instance:
Key points to check on a product page
When you click on a product you like on Alibaba, you'll end up on its product page. Once you're there, make sure to check the following:
Verified Supplier and/or Trade Assurance logos (if available)
Product images or videos
MOQ
Price range
Shipping information
Colors/models/sizes
Lead time
Customization (product or packaging)
Reviews and product rating
Number of buyers
If you scroll further down, you should be able to see three sections — Product Details, Company Profile, and Transactions. Check each of these tabs to get a good picture of who the supplier is.
Key points to check on a company profile page
Company profile pages on Alibaba have their own subdomain, such as samplestorename.alibaba.com, and they look like websites. Simply click on the hyperlinked supplier name and you'll end up on their profile page.
There, you should see their product category and all the different types of items they manufacture or sell. Additionally, you should be able to see their company overview such as production capabilities, services, R&D, facilities, factory, etc.
Depending on your industry and the nature of your product, you might want to check other details like their location, the number of employees, production capacity, OEM or ODM services, their largest export markets, and similar.
Do some research outside Alibaba
Whenever you don't know something, you Google it. Apply the same when it comes to your suppliers.
First off, Google their company name and look at the first page or two of the search results.
Then, you could double-check by Googling "[company name] + scam", to make sure there are no bad reviews or complaints.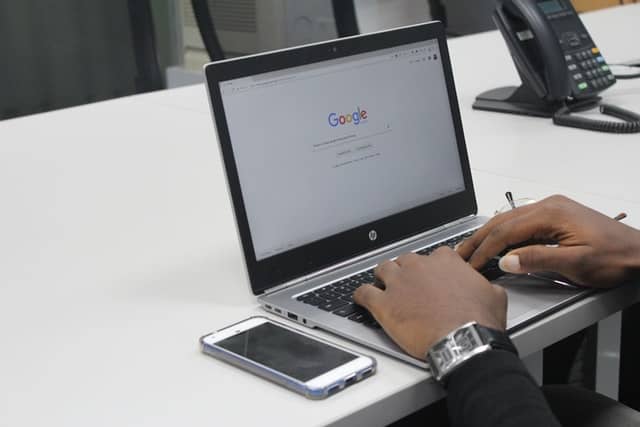 Last but not least, join closed social media groups and forums and ask if anyone has experience sourcing products from your chosen Alibaba supplier.
4. Approaching Alibaba Suppliers
When finding the perfect supplier for your needs, your next step is getting in touch. And, don't just contact one supplier, but multiple. This will give you a basis to compare services and products.
Prepare an email template
It's good to have an initial email template to send out when you first contact suppliers on Alibaba.
Your email should be concise, simple, and structured. A good example would be something like this:
"Dear [name],
My name is [name] and I'm writing from [company name]. Our website is and currently, we sell [product/product category] to the US/EU market. At the moment, we have guaranteed sales of [number]/[year/month].
We're looking to develop a long-term collaboration and order in bulk, at an MOQ of 500/1000 pieces, as we plan to scale in the following period.
If possible, we'd like to order a sample of 50/100 pieces. If everything is as expected, we would place a 1000+ order right away.
To start with, we'd like to see your product catalog as we might be interested in more than one product, the possibility for branding, raw materials used, your MOQ, price per unit, certificates, and quality inspection process.
I'm sending you attached several samples of what we need and the product specifications we are aiming for.
Looking forward to your response.
Greetings,
[your name]
[title]
[company name]"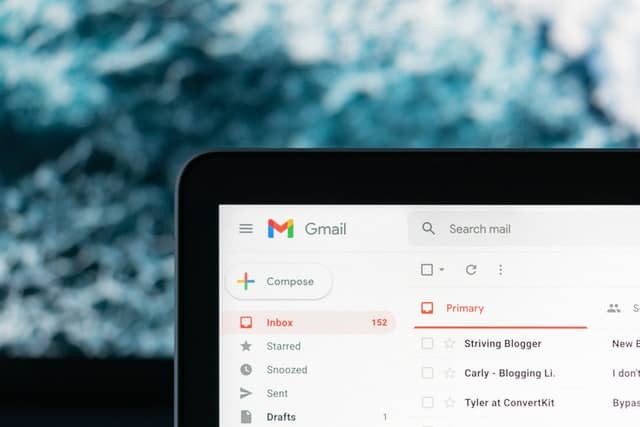 When sending an initial email to Alibaba suppliers, it's good to write as an employee of a company or in the name of a company. With this, you'll leave a more serious impression and boost your chances of landing a good deal.
Furthermore, remember that you're writing to a human. No matter if it's B2B or B2C, a human is always behind the screen reading. So, don't be overly polite and robotic. Instead, send a friendly yet down-to-business email that shows you know what you need.
Ask important questions
There are several important questions to ask your Alibaba supplier before making a final decision. For instance:
In-depth product details – the supplier should be an expert in the product and be familiar with every aspect of it (this will often help you weed out trading companies from manufacturers)
Can you give me a discount on bulk orders with an MOQ higher than XXX?
What are your return and refund policies?
Can you send me product samples?
What is your factory address?
What is your quality inspection/quality control process?
Do you offer a money-back guarantee?
What are your lead time and turnaround time?
Can you show me customer references and testimonials?
Which shipping methods do you offer?
What payment methods do you accept?
Can you help me develop or customize a product (OEM or ODM services)?
Bonus Tip: When asking multiple questions in a single email, use numbering to make it easier for the Alibaba seller to respond.
5. Choosing a Supplier
Finally, it's time to choose your supplier. To do that, you're going to take all the results from before into consideration, and finally, compare the price vs. product quality (value) ratio. Here's how to do this final step:
Ask a quotation
First, ask for a quote for your MOQ and ask to see all details such as lead time, turnover time, shipping expenses, etc.
Negotiate prices
Once you receive their quote, try negotiating the price. Perhaps, you can increase your MOQ by 200 or 500, and ask for a lower price per item.
If you play your cards right and show them that you're a serious business, you'll almost always get a discount with Alibaba sellers.
Order sample products
Your final layer of security will be ordering sample products. And, when it comes to bulk orders from Alibaba, don't just order one sample. Order 10 or 50 pieces. Like that, you'll be able to better judge their quality consistency and delivery time.
Place your order
Finally, if you liked the samples you got and are satisfied with the Alibaba supplier you chose, it's time to place an order.
Needless to mention, get in touch and contact the supplier before placing your bulk order. Ask if they have the capacity to manufacture it or if they have it in stock. Get information about the turnaround time, shipping Incoterms, etc.
Only after you get all these questions clarified, go ahead and place your order.
How to Avoid Scammers on Alibaba?
To help you avoid getting scammed by Alibaba suppliers, follow these tips we've prepared:
Choose Trade Assurance orders and/or sellers with a "Verified Supplier" badge.
Opt for suppliers that have a short response time (ideally less than 1 hour).
Consider the ease of communication and their response rate.
Ask for a factory visit and a physical address to ensure they're really a factory, not a trading company.
Ask to see customer references and testimonials.
Google the supplier and do a background check.
Read reviews and look at the feedback.
Order samples before placing a bulk order.
Use trackable payment methods like PayPal and cards instead of Western Union.
Choose suppliers that have been operating longer (at least 5 years).
Look at the location of the seller and see if it makes sense (if it's a factory, it will typically be situated in one of China's industrial hot spots for that type of product).
Alternatives to Alibaba
If you want to source products from China that aren't listed on Alibaba, you have three different options:
Online B2B or B2C marketplaces
Trade fairs in China
B2B or B2C Marketplaces
Some great Alibaba alternatives are 1688, Made-in-China, DHgate, Chinavasion, China Brands, etc. Even B2C platforms like AliExpress and Taobao can be great choices due to their low prices.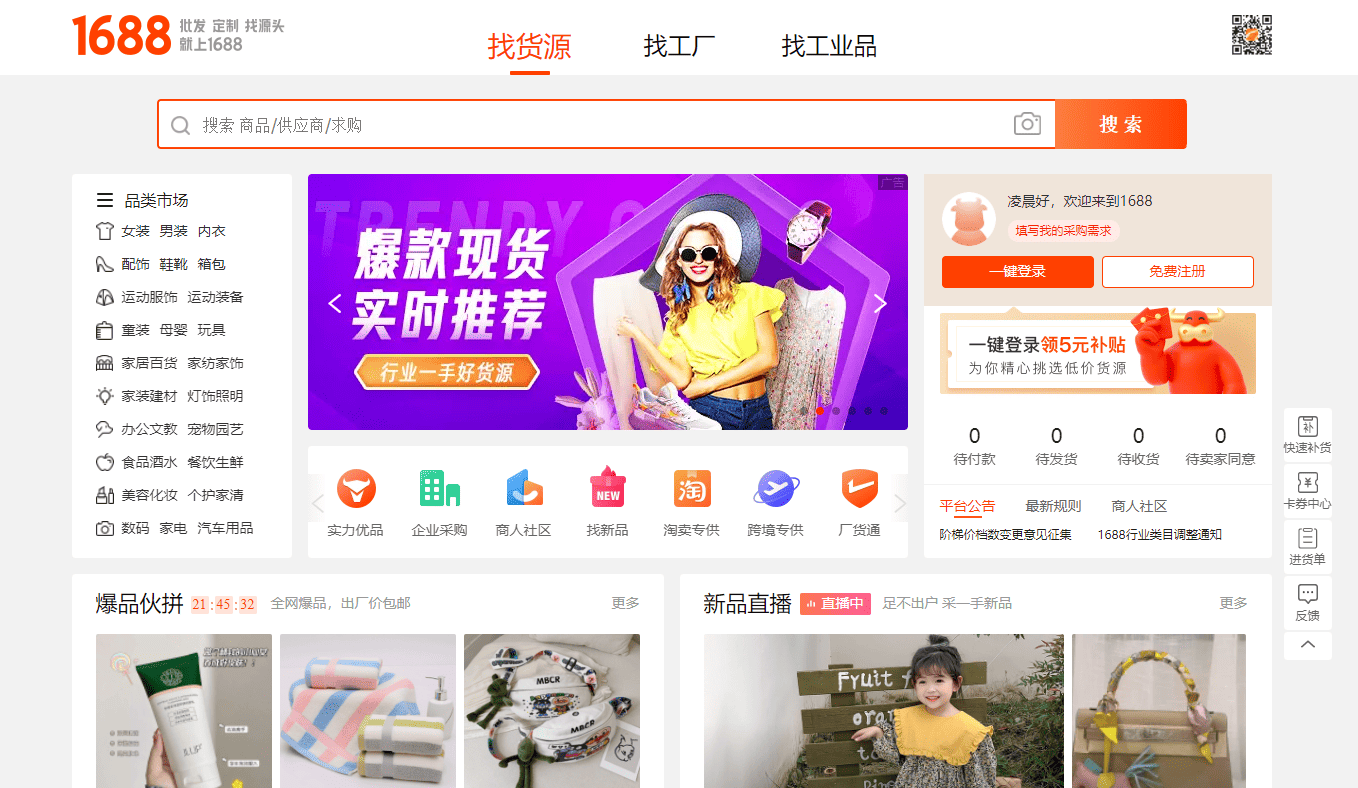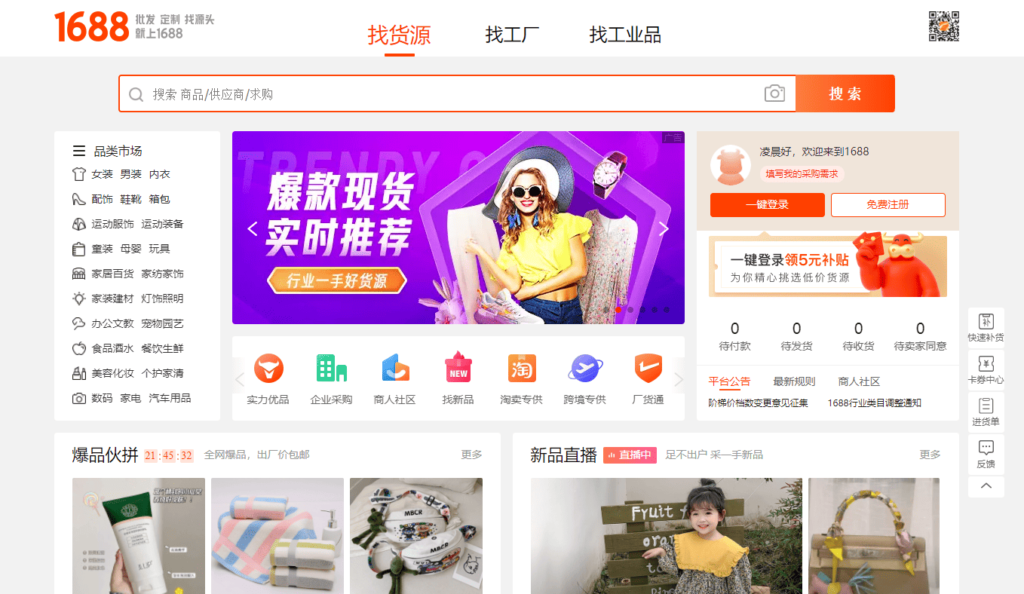 China Trade Fairs
If you have the chance, visit China trade shows directly and look at products in real life. But, note that you'll likely need the help of a local or a sourcing agent that speaks the language and can help you navigate the market labyrinths in China.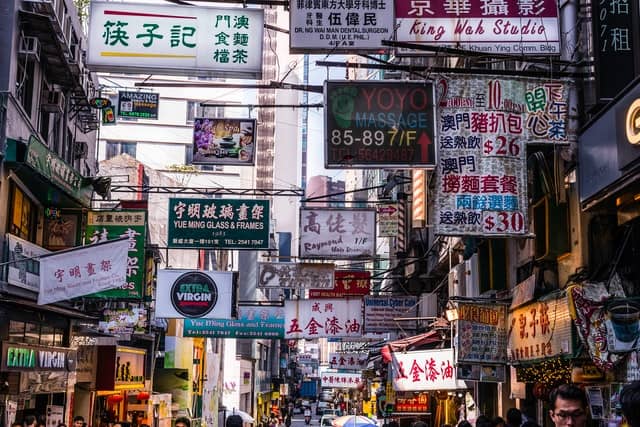 Sourcing Company
Collaborating with a full-service sourcing agent in China like Niche is often the best way to scale and grow your business quickly.
We offer a full eCommerce support including:
As an added plus, we can source from local marketplaces like 1688 or Taobao that offer even lower prices. Let us be your voice in China — get your free quote today!
FAQs about How to Find the Right Supplier on Alibaba
As always, let's go over some of the most frequently asked questions on finding the right suppliers on Alibaba:
Alibaba Gold Supplier vs. Verified Supplier: What Are the Differences?
Since 2021, Alibaba doesn't offer the Gold Supplier program anymore. In fact, to become a Gold Supplier, all you had to do was pay a membership fee. A Gold Supplier is an assessed supplier in terms of just being a business entity and having a business license.
A Verified Supplier is also a paid membership, but sellers with this badge go through certification and authentication. They get main product certifications, authentication of their company and production capabilities, and a 3-minute video (factory audit).
However, you should note that the premises of a seller will not be checked in real life. So, you can't really be sure that their production plant belongs to them, and not to a partner factory.
Alibaba Trade Assurance vs. Verified Supplier: What Are the Differences?
Trade Assurance is a service that protects orders, it's not a status or a verification that a seller has to pass. A seller can decide to use Trade Assurance for some orders, and not to use it for others. Sellers pay 3% of the transaction amount to use Trade Assurance while it comes at no cost to buyers.
An Alibaba Verified Supplier, on the other hand, is a seller who paid for a Verified Supplier membership and is authenticated by a third-party institution (TUV, SGS, Intertek, Chinadaas, etc).
Are Alibaba Verified Suppliers Reliable?
In theory, yes. However, in practice, that's not always the case. Verified Supplier is still a paid membership that lets sellers get authenticated by a third-party institution such as SGS. However, being a Verified Supplier doesn't give any quality assurance in regards to the products.
Additionally, Verified Suppliers submit a video of their plant or factory, which doesn't necessarily mean that it's theirs. They could be just cooperating with a partner. In this case, Alibaba can still verify the seller, although they're not a factory directly.
On the company profiles of Verified Suppliers, you can see a company overview including their business type (factory, trading company), R&D, production capabilities, quality control, after-sales service, and more.
All in all, Verified Suppliers add a thick layer of trust when it comes to finding the right Alibaba suppliers, but they still don't give you 100% assurance that the products or service will meet your quality standards.
What Payment Methods Does Alibaba Accept?
Alibaba sellers usually accept the following payment methods:
Alipay
Credit card
Debit card
PayPal
T/T (Wire Transfer)
Online Transfer
Western Union
Apple Pay
Google Pay
L/C
D/T
Note that Trade Assurance orders didn't accept PayPal in the past, but now you can also pay with PayPal and still stay protected! But, be careful paying through Western Union as this way of payment isn't too safe.
Some of these Alibaba payment methods above might not be allowed in your country of residence. You'll need to reach the checkout page to see what methods are accepted for your region.
However, generally speaking, credit and debit cards, PayPal, Apple Pay, Google Pay, and T/T should work for most countries.
Are Alibaba and AliExpress the Same?
No. AliExpress and Alibaba belong to the same Alibaba Group, but they're not the same platform. Alibaba is for B2B transactions and targets business, while AliExpress is a B2C platform that targets end-consumers.
So, should you choose Alibaba or AliExpress? If you want to buy in bulk at wholesale prices, choose Alibaba. If you want to place smaller orders or dropship, choose AliExpress.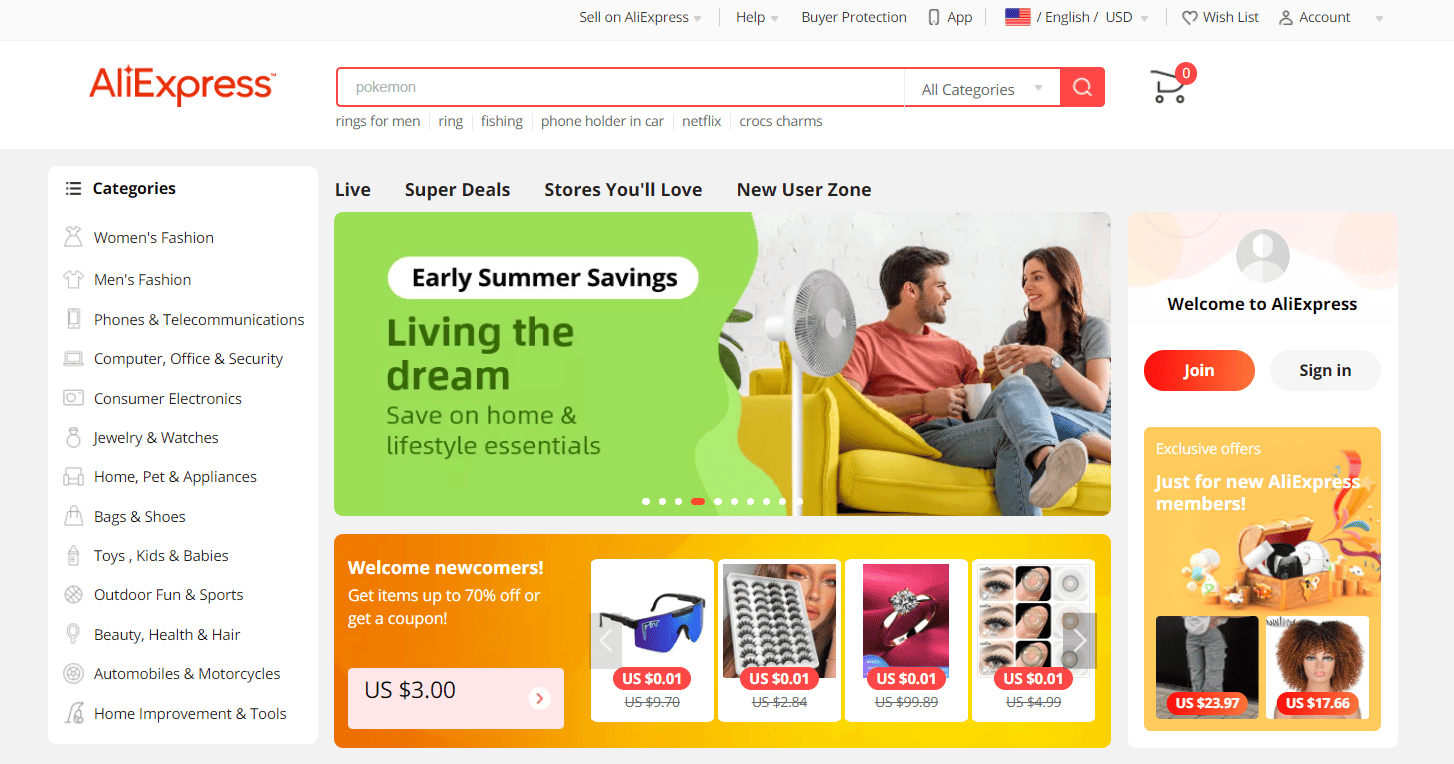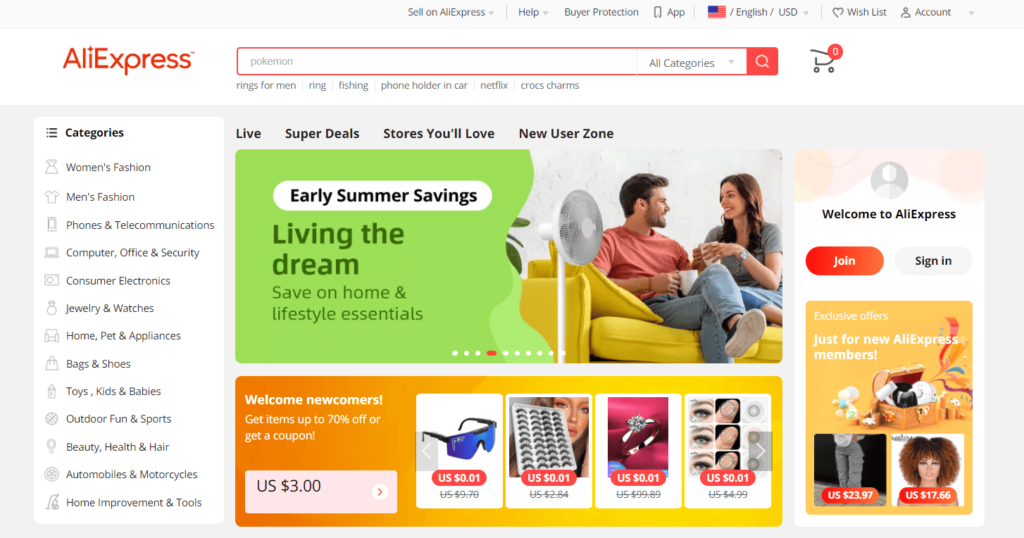 Does Alibaba Ship to Your Door?
Alibaba itself doesn't ship the products. Shipping on Alibaba is agreed between the buyer and the seller. So, the seller will be responsible for shipping. Most Alibaba sellers will ship to your door, but make sure to discuss all shipping details beforehand.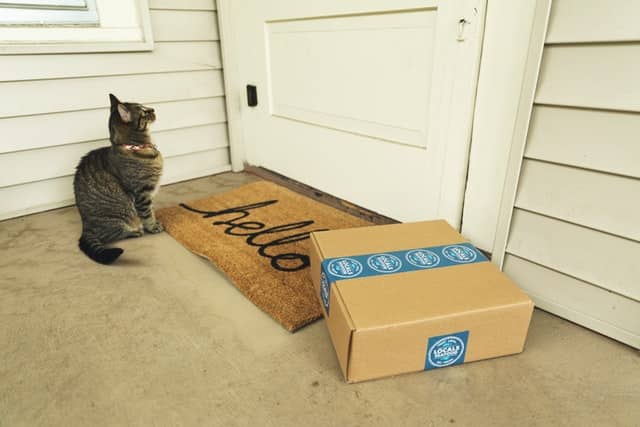 Summary
To sum it up, buying from Alibaba can be incredibly lucrative with the right supplier. And this is crucial for the long-term success and prosperity of your business.
If you're still not sure where to start, get in touch with Niche! We're a leading product sourcing agent in China, and we've been helping people like you buy from Alibaba or 1688 for many years now.
With us, you can start with zero risks and obligations. Just send us the Alibaba product link and get a free quote!
We sincerely hope that this guide has helped you learn how to find the right supplier on Alibaba and avoid scams.