In the battle of 1688 vs. Taobao, there is no clear winner. Both commerce platforms belong to the Alibaba Group and both are good for different things – they have a different business model, and serve different target groups.
However, buying from 1688 and Taobao isn't the same online shopping experience as buying from Alibaba or AliExpress. The reason for this is the language barrier and lack of international customer support.
So, how to choose between 1688 and Taobao? And, when we choose, how to safely buy from sellers that are used to serving only local customers?
Let's jump right in and see!
Overview of 1688 and Taobao
First, we're going to explain what 1688.com and Taobao are, how to buy from them, and their respective pros and cons.
What Is 1688?
Consider 1688 kind of like Alibaba for locals. 1688.com is part of the Alibaba Group and it's the largest B2B marketplace in China. The website interface is in Chinese as it was originally intended for Chinese traders and businesses.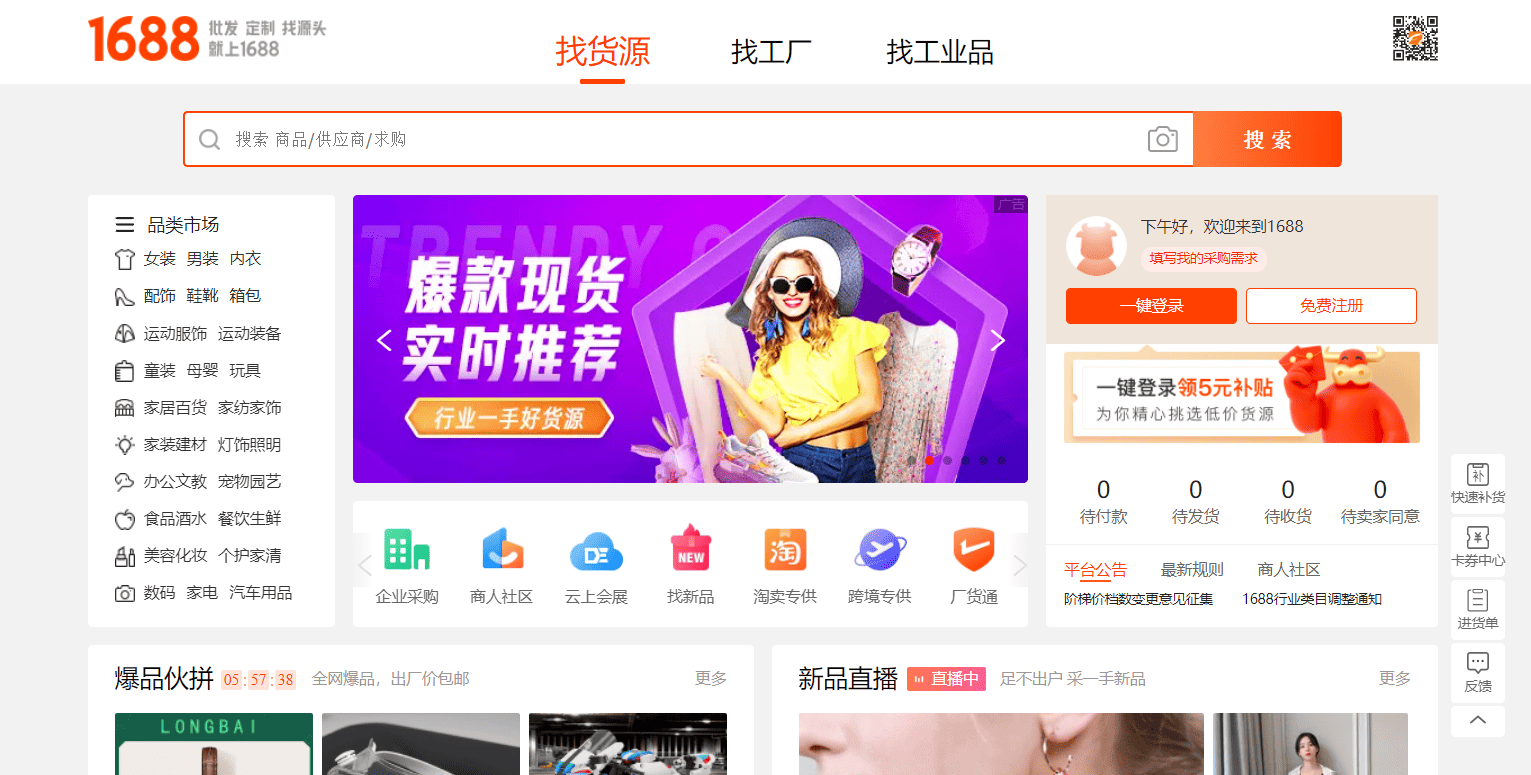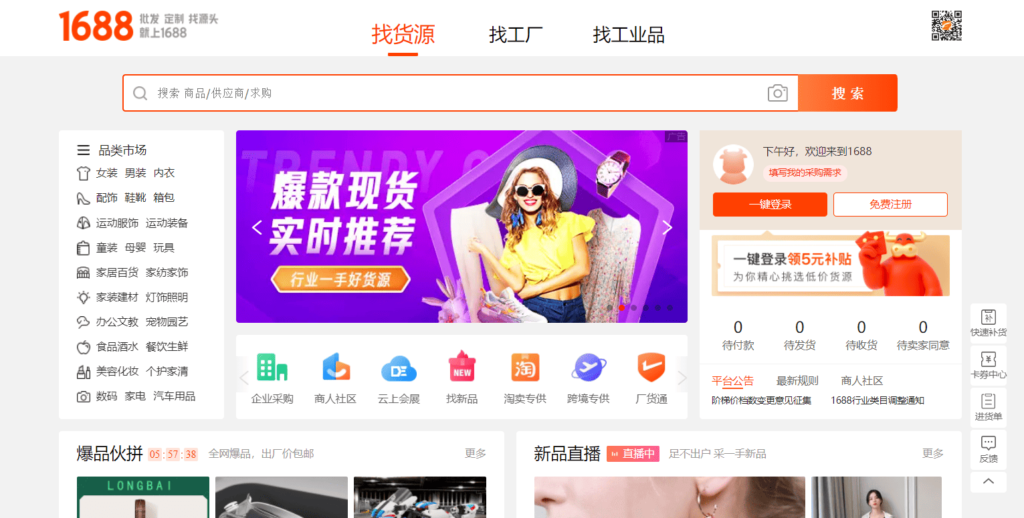 Similar to Alibaba, the prices you see on 1688 are often negotiable, especially for large quantities. But, even more than that—1688 prices are for locals, and, as such, they're often even cheaper than Alibaba prices. The higher the MOQ, the more you can negotiate the prices on 1688.
How to Buy from 1688?
Buying from 1688 almost always means working with a sourcing agent in China since you'll need a Chinese bank account and an address. However, these are the general steps to follow if you want to buy from 1688:
Step 1: Register for an Account
First and foremost, you'll need to sign up and make an account. You can do this using your email address.
To help you navigate the website, use Google Translate as a browser extension on your Chrome. It won't translate everything such as the product specifications, but it will translate the main website menus, product categories, and similar.
Step 2: Search for Products
Next, it's time to find the product you need. You can search by product or supplier keywords. Use a translation tool to help you with the Chinese search terms.
To make things easier, you can also search using an existing photo. The website will show you the most similar product listings.
Step 3: Start Communication
Unlike Taobao where you can just read the product reviews and check out, 1688 requires upfront communication and asking tons of important questions. Ask about MOQs and the possibility to lower the prices, product quality, delivery time, shipping methods, etc.
Unfortunately, most 1688 sellers won't speak English. However, a good sourcing agent can help you and talk in your name.
Step 4: Order a Sample
If you've chosen 1688 for product sourcing, you're likely buying in bulk. We always recommend ordering a sample before placing a huge order. Why? To check if the product quality matches your expectations and test the delivery time.
Step 5: Place Your Order
If you were satisfied with the sample, your next step is placing your actual bulk order. Be very detailed when giving product specifications. Give the exact color codes, size guides, material composition, etc.
Step 6: Make a Payment
Next, you'll have to complete the payment. Here, you might need the help of a local sourcing agent again since 1688 sellers accept only Alipay and domestic cards. That means that you'll need a Chinese bank account – something an agent can help you with.
Step 7: Organize International Shipping
Last but not least, you should be aware that 1688 sellers might not have an export license since they ship only within China. So, it's up to you to organize international shipping if needed.
One way to solve this is to partner up with a sourcing agent that has a warehouse in China and an export license to ship the products abroad when needed.
Most good agents are well-versed in shipping Incoterms and know international trade.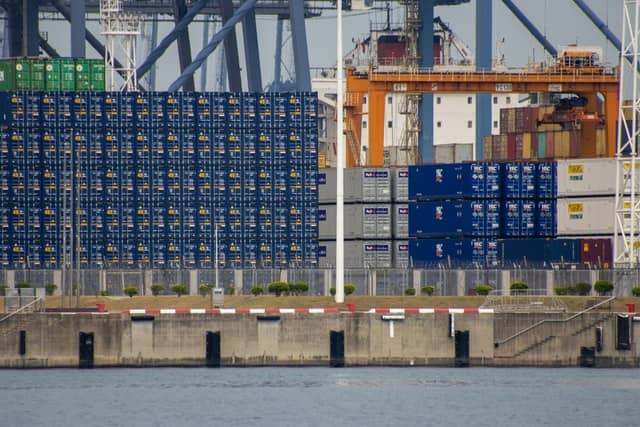 Pros and Cons of 1688
Here are the advantages and disadvantages you will experience when buying from 1688:
Pros
Low product prices
Negotiable prices when buying in bulk
Low (or no) MOQs
Working directly with factories
Product customization, OEM and ODM services
A large number of suppliers and product types
Cons
The website interface and language are Chinese.
Language barriers when communicating with sellers
Lack of international payment methods
Lack of international shipping services
No Trade Assurance so you'll need an agent to avoid scams
A complicated (and not guaranteed) return and refund process
What Is Taobao?
You can see Taobao as the Chinese mix between eBay and AliExpress. Taobao is also a part of the Alibaba Group but instead of B2B, it's more of a C2C and B2C retail platform.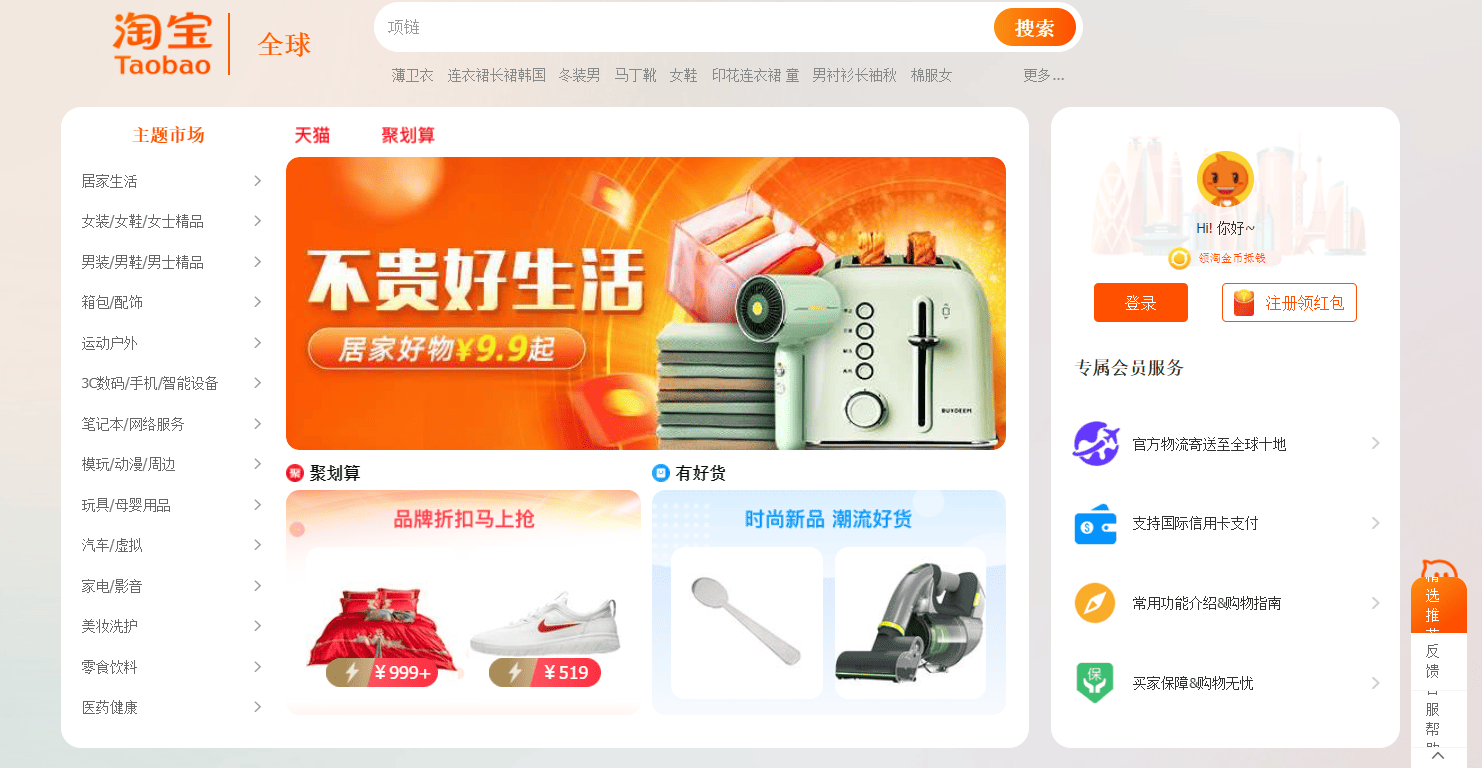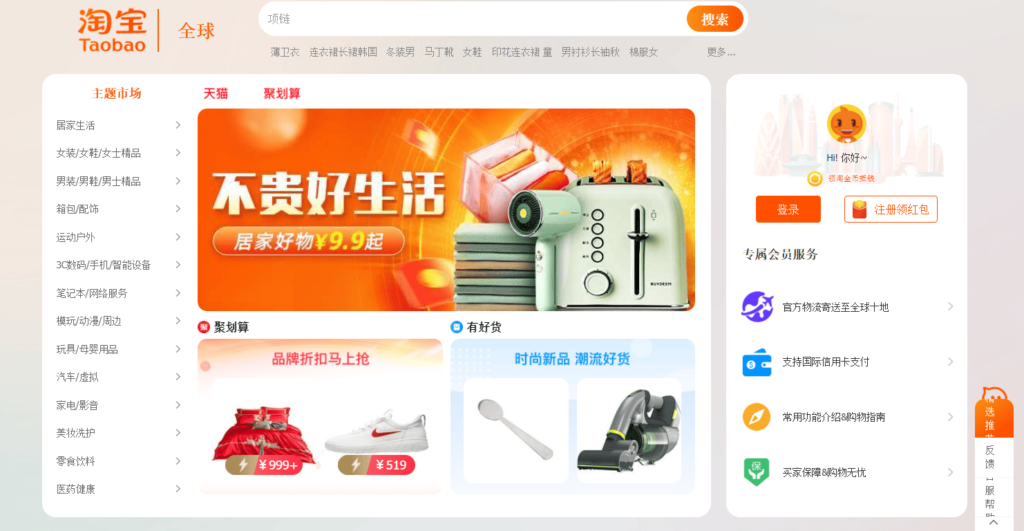 In fact, Taobao sellers often purchase their products in bulk from 1688 and add their margin. As a result, Taobao sellers will usually have higher prices. So, Taobao is a shopping site more suitable for buying small quantities.
How to Buy from Taobao?
Generally speaking, buying from Taobao looks something like this:
Step 1: Sign Up and Register Your Account
First, you'll need to download the Taobao app or go to their website and register on the platform. You can sign up using your email address. Beware that their entire website is in Chinese, so you might want to use the Google Translate browser extension to translate it into English.
Alternatively, use a local sourcing company like Niche as your middleman. We speak the language and can help you navigate Taobao.
Step 2: Start Shopping
Once you've registered, you can start your online shopping. You can browse through their categories or search by keyword. If needed, use translation software to get the Chinese keyword and find the listings you need.
Step 3: Check Out and Payment
Go to your shopping cart when you're ready to check out. You can select all products in your cart and proceed to payment. Choose your preferred payment method (typically Alipay or your credit or debit card), and complete the payment.
Step 4: Shipping Information
To complete your order, you'll have to provide your shipping info (full name, phone number, location, address, and ZIP code). Using an agent with warehouses in China will be cheaper since Taobao sellers offer limited shipping methods for the USA (air freight only) which are more expensive.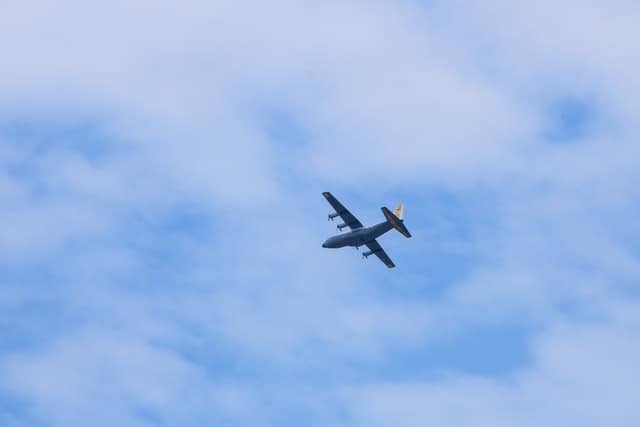 Step 5: Order Fulfillment
Once your order is placed, you'll be able to track it and follow up on its progress. If your warehouse is in China, it shouldn't take more than 2-5 days for the order to arrive. For international orders, always discuss shipping times in advance.
Pros and Cons of Taobao
To round up this overview section, let's look at the pros and cons of buying from Taobao:
Pros
Possible to use overseas credit cards and e-wallets as payment methods
Possibility for international shipping
Easier to navigate for international buyers
A wide range of products to choose from
Buyer protection and easier return and refund
Short delivery within China
Cons
Prices higher than 1688
Shipping to the US is limited to air-only, which can be expensive
The website interface and support language are Chinese only
No customization options
1688 vs. Taobao: Feature Comparison
Now, let's dive deeper and compare all the features of 1688 and Taobao. This will help you make an informed decision and choose the platform that suits you the most.
Business Model
1688 is originally designed as a business-to-business or B2B shopping site. Now, it also works in a B2C model. Taobao, on the other hand, started as C2C or customer-to-customer (similar to eBay) and has since added B2C as well.
The main difference in their business models is their target audience. 1688 sellers sell in bulk and target businesses. Taobao sellers sell small quantities and target end consumers.
Product Categories
Both Taobao and 1688 offer all types of small commodities, clothing, gadgets, beauty and healthcare, pet products, accessories, manufacturing supplies, electronics, etc.
Product Prices
Knowing that 1688 is a wholesale B2B marketplace, it's logical that the prices will be lower than those of Taobao. Additionally, don't forget that prices on 1688 are negotiable, especially if you're buying in bulk. Taobao prices, on the other hand, are more similar to AliExpress prices.
So, we can say that 1688 has wholesale prices and Taobao has retail prices.
MOQs
1688.com sellers offer low or even no MOQs. However, their prices become negotiable for those ordering in bulk. So, buying larger quantities will give you a better price. Taobao usually targets end-consumers and has no MOQs.
Payment Methods
Unfortunately, 1688 sellers accept only local payment methods like Alipay, WeChat Pay, and local cards. So, to buy from 1688, you will need a Chinese bank account. Taobao sellers, on the other hand, accept also international cards like VISA or MasterCard.
Shipping Methods
Both 1688 and Taobao sellers are used to domestic shipments, not international ones. If you need international shipping from China to the US, you'll need a sourcing agent to help you out. Taobao sellers, on the other hand, do offer limited shipping methods abroad, but expensive ones.
So, in both cases, we definitely recommend consulting with an agent who acts on your behalf.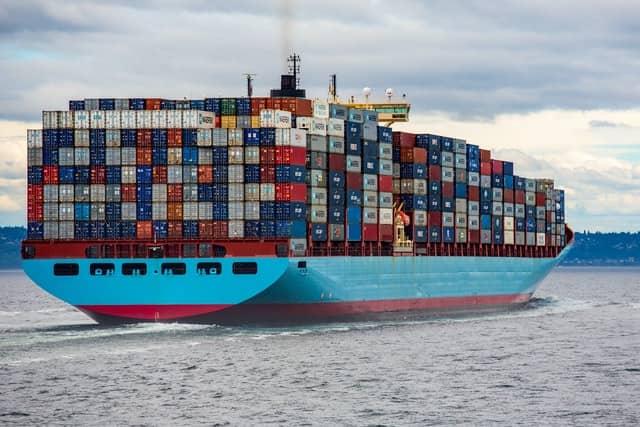 Website Language
The language barrier is a real issue when sourcing from both 1688 and Taobao. Unfortunately, both websites are entirely in Chinese. You could translate the website into English using Google Translate, but you'll still need to find a way to communicate with the sellers in Chinese.
A local sourcing agent can act on your behalf and be of great help in this scenario.
Customer Support
Another language barrier you'll experience in both Taobao and 1688 support teams is their lack of English knowledge. And, it's not to blame and completely expected, seeing as their target audiences are local businesses and people.
1688 vs. Taobao: Side-by-Side Table Comparison
Let's look at all the similarities and differences between 1688 and Taobao in a visual way. Here's a side-by-side table comparison:
| | | |
| --- | --- | --- |
| | 1688 | Taobao |
| Business Model | B2B, wholesale | C2C, B2C, retail |
| Product Categories | All types of products (general, small commodities) | All types of products (general, small commodities) |
| Product Prices | Lower (wholesale prices) | Higher (retail prices) |
| MOQs | No or low MOQs (but lower prices for bulk orders) | No MOQs |
| Payment Methods | Alipay, WeChat Pay, domestic cards | Alipay, international cards (VISA, MasterCard), e-wallets |
| Shipping Methods | No international shipping | Limited (air-only to the USA) and expensive international shipping |
| Website Language | Chinese | Chinese |
| Customer Support | Chinese | Chinese |
1688 vs. Taobao: Which One Is Right for You?
Now that you've seen all the features of 1688 and Taobao, and their differences and similarities, you have to make a decision. How to know which one is right for you?
Best for Retail and Small Quantities – Taobao
Taobao targets end consumers and its sellers have no MOQs. However, Taobao products always have higher prices. Many Taobao sellers buy in bulk from 1688 and then add their profit margin and resell on Taobao.
On a positive note, Taobao is much better in terms of international shipping and accepting international payment methods.
So, buying from this marketplace is easier than buying from 1688. However, due to the higher product prices, we recommend Taobao only for smaller quantities.
Best for Wholesale and Buying in Bulk – 1688
As we've mentioned before, 1688 prices are negotiable, especially if you buy high MOQs. This makes 1688 a much better option than Taobao for wholesale orders.
However, note that you'll probably have to work with a sourcing agent in China who can deal with export and import since 1688 sellers aren't keen on international shipping.
Some 1688 sellers won't even have an exporting license and they'll only agree to ship within China. An agent can help you buy in bulk from China, organize shipping services, and calculate your shipping cost.
In theory, both Taobao and 1688 target locals and as such, aren't suitable for dropshipping. What we mean by this is that sellers on these two marketplaces won't agree to dropship internationally in your name.
However, a dropshipping agent in China can help you with this aspect. You'll need an agent for both websites since both are entirely in Chinese. So, what makes 1688 the better option?
The product prices! Buying in bulk from 1688 will give your agent space to negotiate and bring down the prices, giving you a much higher eCommerce profit margin. So, dropshipping with 1688 can be not just possible, but very profitable.
Best for Product Development – 1688
Finally, if you want to develop a new product or are interested in OEM services, 1688 is the better option. Taobao sellers are mostly wholesalers and trade companies but on the 1688 platform, you can work directly with Chinese factories.
Collaborating with a sourcing agent in China who can help you vet 1688 manufacturers is the best route to successful product development.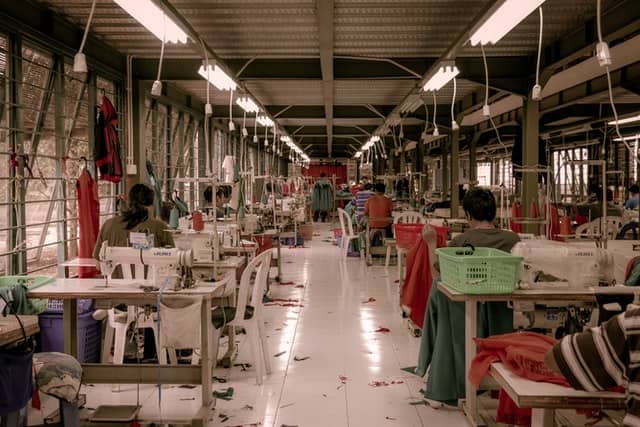 FAQs about 1688 and Taobao
And now, let's answer some frequently asked questions on the subject of 1688 vs. Taobao.
Is 1688 the Same as Alibaba?
No. 1688 is very similar to Alibaba considering their B2B business model, but they're not the same. Alibaba is an international online shopping platform, while 1688 is local and targets Chinese businesses and customers.
Even Alibaba sellers often buy from local 1688 suppliers and then sell in bulk for a slightly more expensive price. So, buying from 1688 is like buying directly from the source—you'll get the cheapest prices!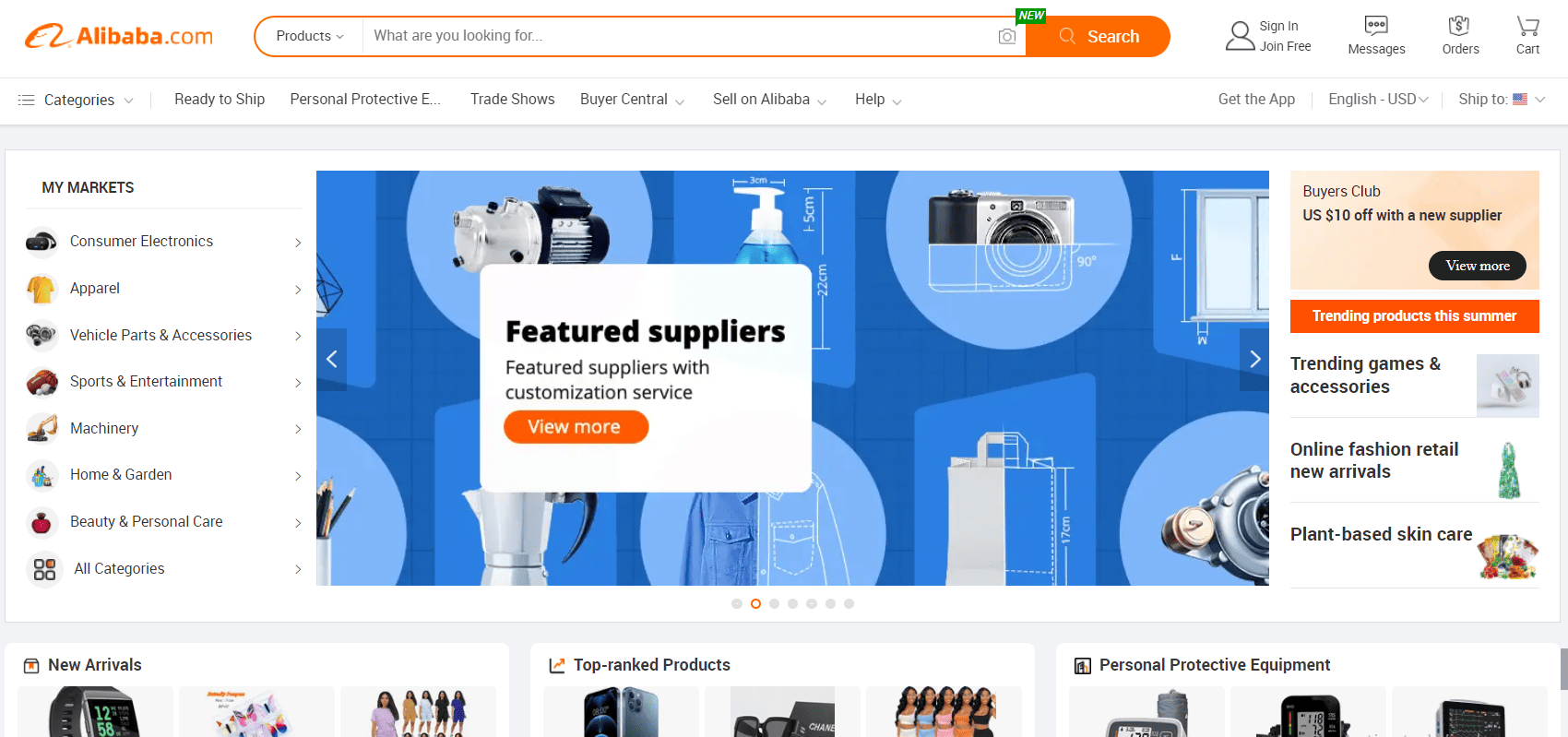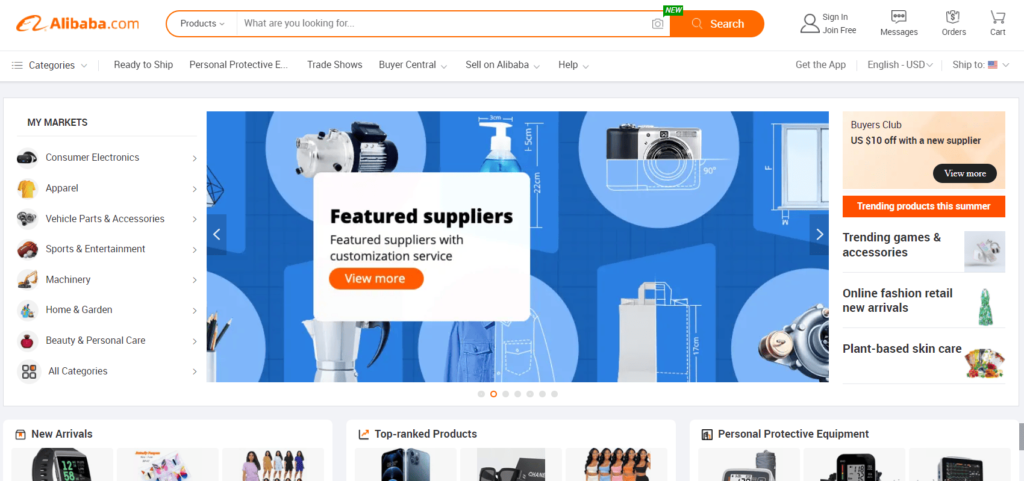 Is 1688 Good for Dropshipping?
Using 1688 for product sourcing is possible, but the company doesn't offer dropshipping services. In fact, 1688 sellers don't provide international shipping at all, so you'll need the help of a local sourcing agent to receive your order and ship the products.
What Is the Difference between AliExpress and Taobao?
Although they both belong to the Alibaba Group, AliExpress and Taobao have different business models and different target customers. The main difference is that AliExpress is international, and Taobao is local and entirely Chinese.
Additionally, AliExpress works with a B2C model and Taobao is customer-to-customer or C2C.
Last but not least, Taobao offers a much wider range of product categories and has more sellers than AliExpress.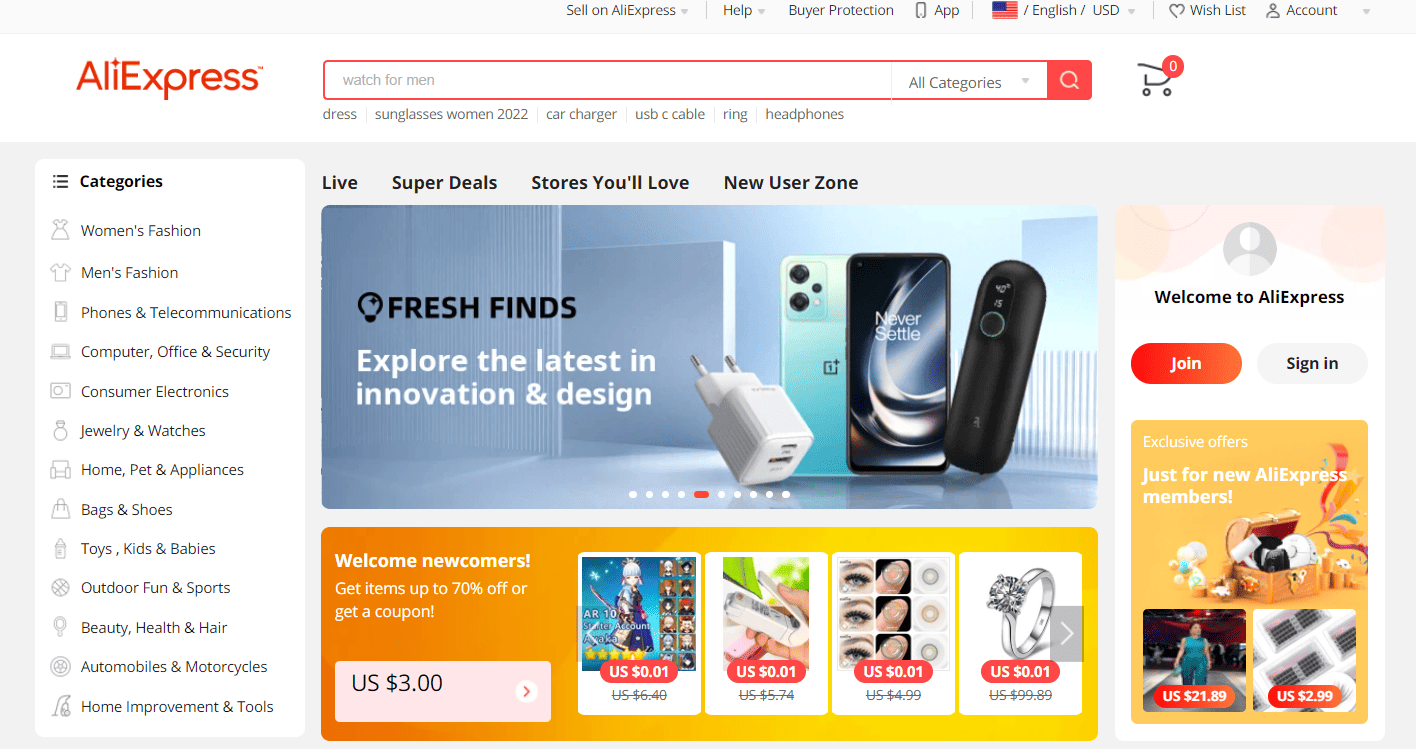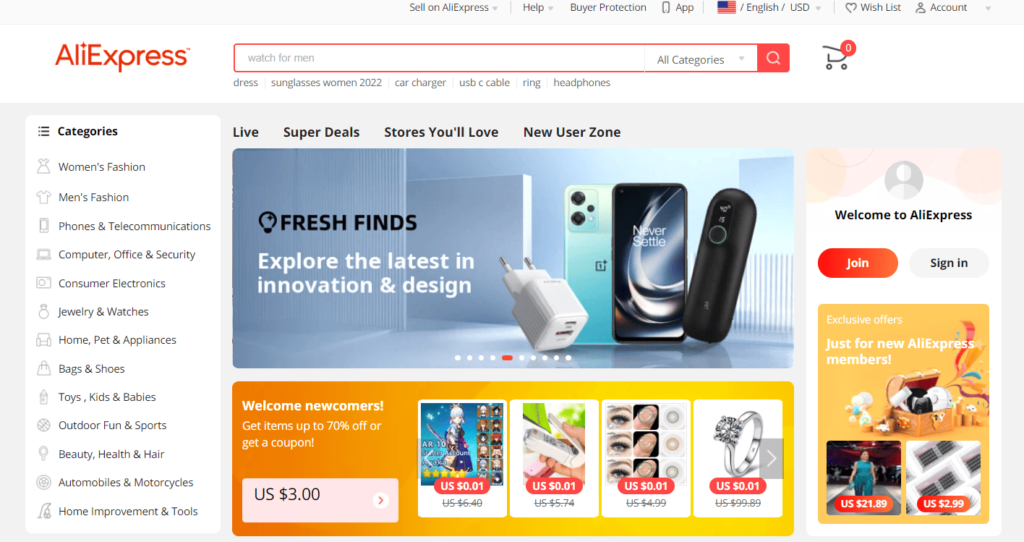 Can Taobao Be Translated into English?
Yes. If you cannot read Chinese, you need to open Taobao on a Google Chrome browser and click on the Google Translate button in the URL bar. Or, just right-click anywhere on the Taobao website and choose "Translate to English".
Of course, a Google translation won't be ideal and you will experience some misunderstandings, but it will at least help you navigate the marketplace.
However, note that you'll still need the help of an agent or someone that speaks the language if you want to talk to sellers.
Can a Sourcing Agent Help Me Buy from 1688 and Taobao?
Absolutely! That's what a sourcing agent in China is for – helping you navigate the local market and negotiate prices from local sellers like the ones on 1688 or Taobao.
Think of the scope of services you need. A good full-service agent in China should offer:
Having a Chinese agent to help is of crucial importance if you want to customize a product or work with a factory and use their OEM services. Having a local presence is vital to a good quality control process and supervising the manufacturing of your new product.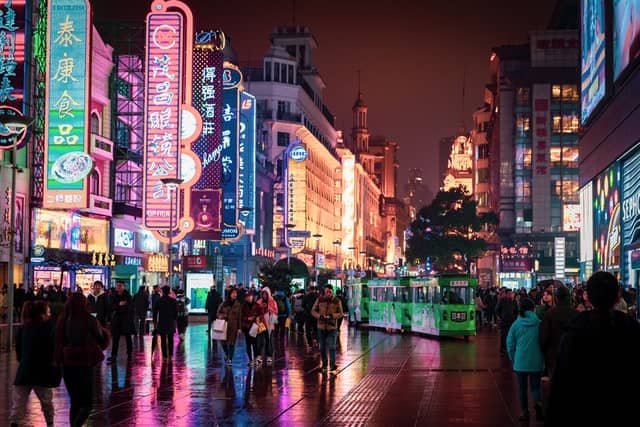 Final Words
Buying from major Chinese commerce platforms like Alibaba, AliExpress, 1688, or Taobao can bring you incredible profit margins when done right.
However, your online shopping experience on Alibaba and AliExpress won't be the same as buying from 1688 or Taobao. This is mostly due to the language barrier and inability to export.
So, at this point, you might be asking – then why would I ever buy from Taobao or 1688? And, the answer is – the unbeatable prices!
But, can price justify the three main issues?
Language barrier
International shipping problems
Payment problems
That's what a sourcing agent is for, and Niche is here to help you. Test what we can do and get your free quote today – no upfront payments and no obligations!
We've helped thousands of dropshippers and retailers buy from 1688 and Taobao, and we can do the same for you!