Figuring out the ins and outs of Alibaba shipping methods can be challenging if you're new in eCommerce and international trade.
How long does Alibaba take to ship? How much is shipping from Alibaba to your country? How to get cheaper shipping on Alibaba? All of these are valid questions, and you need answers to make an informed decision and set your profit margins correctly.
To help you win the eCommerce game, we've put together this in-depth guide on Alibaba shipping in 2023.
Let's dive in!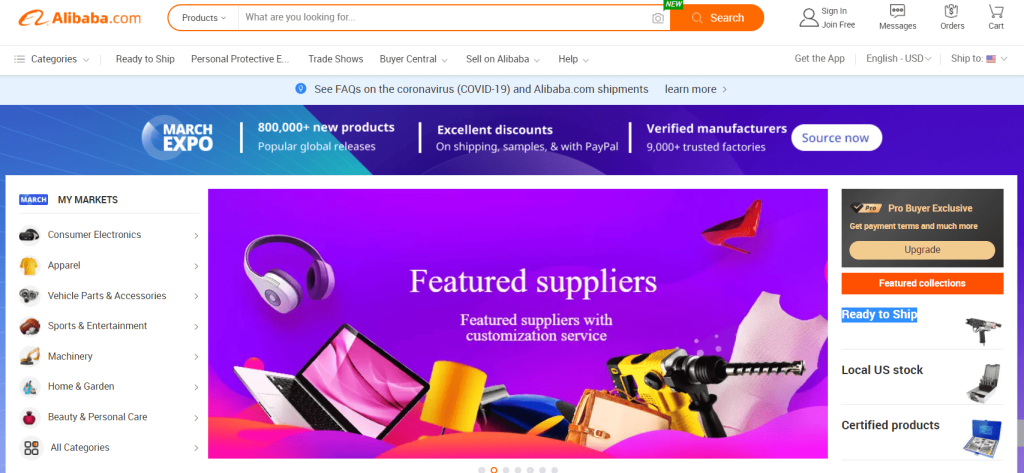 How Does Alibaba Shipping Work?
On Alibaba, each supplier has its own shipping method, depending on the country of origin and destination. Additionally, you can agree and arrange your freight forwarder service.
Generally speaking, you can choose between air or sea freight. For the US, you can selectAir Express. For global shipments, you can choose Air Parcel.
If you decide on sea freight, you can choose between FCL (Full Container Load) and LCL (Less than Container Load) – depending on the volume of your bulk order.
Additionally, each shipping agreement follows different shipping Incoterms which bring varying expenses and obligations to buyers and sellers.
You can agree in advance with your supplier on the available Alibaba shipping methods and logistic services you will use. All of these expenses are important to know upfront since they can largely affect your projected eCommerce profit margins and budgeting.
Does Alibaba Ship to Your House?
Yes, most Alibaba suppliers can ship to your house. Since shipping on Alibaba is a matter of agreement between the seller and the buyer, the best way to make sure your supplier ships to your doorstep is to get in touch and ask everything before placing your bulk order.
What Is the Difference between LCL and FCL?
Both LCL and FCL are shipping modes for ocean freight. LCL stands for Less than Container Load, and FCL stands for Full Container Load.
You can use LCL when your order doesn't take up the volume of an entire container, and FCL when you're placing a high-volume order.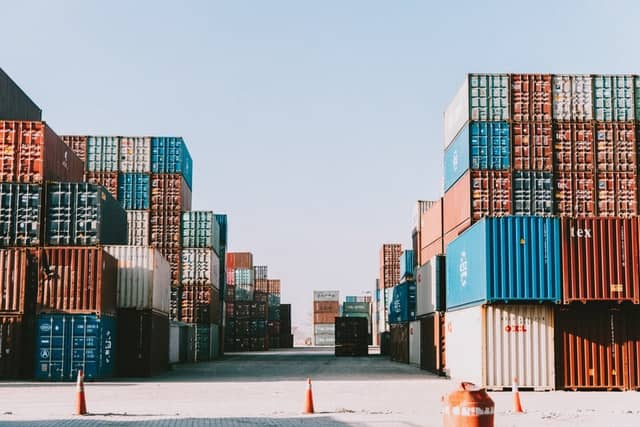 Can You Get Scammed on Alibaba?
Yes, if you aren't careful enough and you don't do your due diligence and supplier research, this is possible.
To avoid Alibaba scams, follow these steps:
Always order a sample first
Opt for PayPal or Alibaba Trade Assurance payments
Avoid wire transfers (T/T) or Western Union payments
Check if it's a verified supplier or a Gold supplier
Always check product and supplier reviews
Agree on the shipping terms in advance
Google your supplier for any red flags (supplier name + scam)
Alibaba Shipping Methods
On Alibaba, you can choose between three different shipping methods – air freight, ocean or sea freight, and air express. Courier service is also an option but this can be expensive for bulk orders.
Which shipping method you choose depends on your delivery country and the preferred delivery time.
For each shipment method, you can choose between several shipping service providers.
Ocean Freight
Ocean freight is usually great for bulk orders since it's the most budget-friendly option, saving money and having better profit margins.
However, you should be aware that sea freight typically takes longer than air freight. Expect a delivery time of up to 60 days in the worst-case scenario.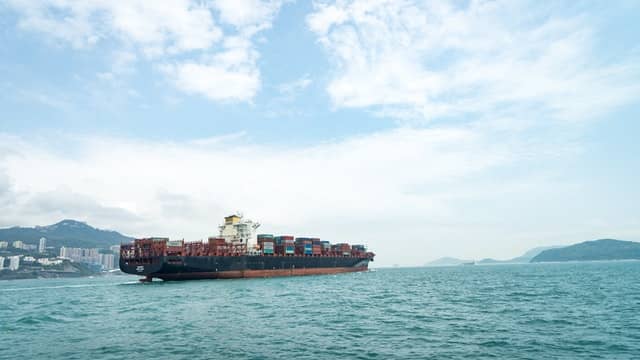 Alibaba.com Air Express
You can use Alibaba.com Air Express as a shipping method when you want to ship the order from China to the United States only.
The delivery time for the Alibaba Air Express service is 5 to 7 working days.
Alibaba.com Air Parcels
Alibaba.com Parcels is the shipment method you can choose if you want to ship from China to any country worldwide.
With Alibaba Parcels, the delivery takes just 3 to 5 business days, but the shipping cost is going to be higher since it's a premium service.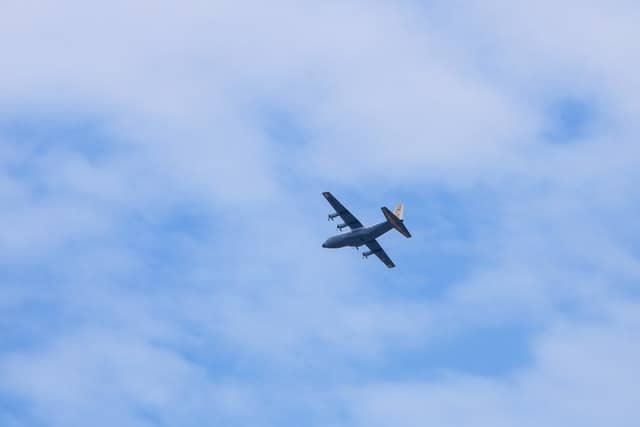 Alibaba Shipping Cost
The Alibaba shipping rates and shipping from China, in general, can be expensive, mostly due to the distance.
You can choose what you want to save or waste – money vs. time.
If it's money that you need to save, then look into sea freight. It's a budget-friendly option but you'll sacrifice time – it can take 30 to 60 days for your order to arrive.
The shipping cost will largely depend on the volume and weight of your cargo. For instance, whether you need a Full Container Load (FCL) or Less than Container Load (LCL).
So, if you're looking for the cheapest Alibaba shipping method for your business, do your research and calculate all costs according to the Incoterms of your agreement.
On the other hand, if you have some extra money and it's time you want to save, choose Alibaba Air Express or Alibaba Parcels. It is a more expensive option, but definitely a faster one.
Why Is Alibaba Shipping So Expensive?
Alibaba shipping can be relatively expensive compared to other platforms like AliExpress, for instance. This high shipping price is mostly due to the nature of the orders (bulk, heavy), as well as the distance from China.
For a cheaper shipping rate, opt for sea freight instead of air freight. You'll wait longer for your order to arrive but you'll enjoy lower shipping prices.
How Do I Avoid Shipping Charges on Alibaba?
There's no real way of avoiding shipping charges on Alibaba unless the supplier offers free shipping or you manage to negotiate and bring down the shipping rates.
What Are the Alibaba Shipping Costs to the USA?
If you're using air freight (usually for orders weighing less than 200 pounds), the average cost is anywhere from $6 to $15 per pound.
For larger and heavier orders, sea freight might be a more budget-friendly option, but it's more complicated if you're new to international trade. Learning about different Incoterms is a good way to start.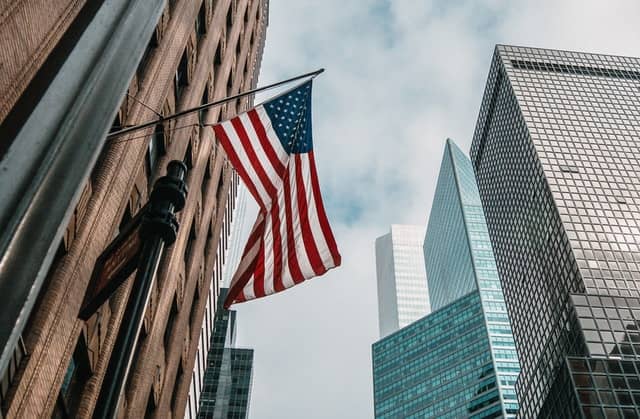 Where Does Alibaba Ship To?
Alibaba is available in and ships to over 190 countries worldwide. Before placing a bulk order, contact your supplier and ask them about the available shipping methods to your country.
If you live in a country where your supplier doesn't ship, you can use different third-party services that allow you to register a US address and order your products in their warehouses.
Alternatively, you can get in touch with a product sourcing and dropshipping agent like Niche that can help you store your bulk order in their warehouses and dropship globally.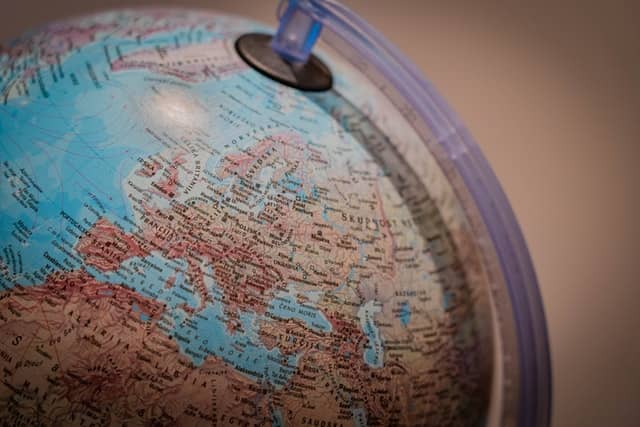 Does Alibaba Ship to Turkey?
Most Alibaba suppliers will ship to Turkey.
For the ones that don't, you can use third-party freight forwarders to organize shipping to different Turkish cities and regions on your own.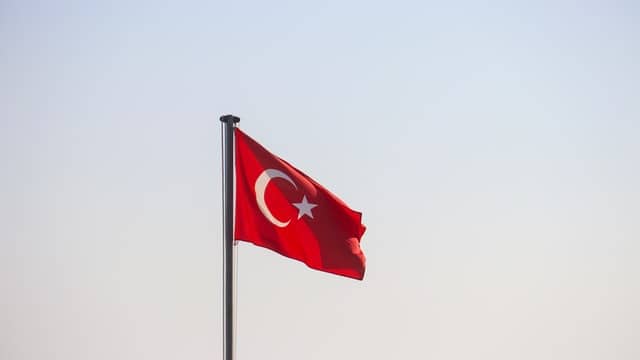 Does Alibaba Ship to Nigeria?
Yes, most Alibaba suppliers do ship to Nigeria. Some don't, but for them, you can work with third-party logistics companies and freight forwarders that can help you.
Is Alibaba Shipping to India?
Unfortunately, no. The Alibaba and AliExpress apps are forbidden in India, so most Alibaba suppliers won't ship directly to India.
However, there's always a way around this. If you want to order goods from Alibaba and need them shipped to India, you can work with a US freight forwarder who will receive the order in the US and send it to you in India.
Is Alibaba Shipping to Canada?
Yes. Buying on Alibaba from Canada and having your products shipped in Canada is definitely possible.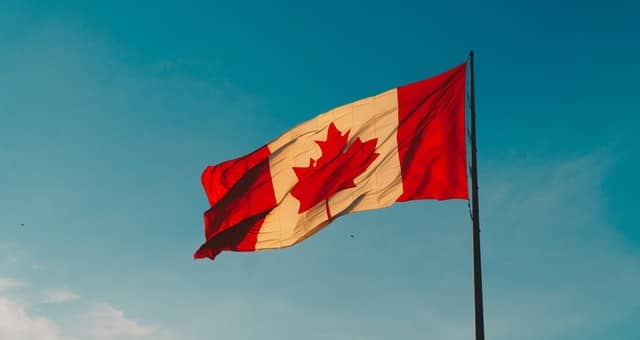 Is Alibaba Shipping to Ghana?
Most Alibaba suppliers won't ship directly to Ghana. But, just like before, the way around this is to collaborate with an agent who has warehouses in the USA.
Alibaba Shipping Time
Now, let's see – how long does Alibaba shipping take? We're going to show this in a comparison table for a better visual understanding:
| | | |
| --- | --- | --- |
| Shipping method | Delivery time | Ships to |
| Alibaba Air Express | 5 – 7 business days | USA |
| Alibaba Parcels | 3 – 5 business days | Worldwide |
| Alibaba Sea Freight | 30 – 60 days | Worldwide |
Who Ships Faster, AliExpress or Alibaba?
Both platforms offer similar shipping methods. However, AliExpress products are ready-to-ship, so they can be dispatched right away.
Alibaba suppliers, on the other hand, deal with bulk orders and sometimes have to customize products, which means they might take longer until they ship the product to you.
Is Buying from Alibaba Worth It?
Buying from Alibaba suppliers is worth it if:
You want to buy in bulk
You want to private label or white label a product
You need ODM or OEM services
You have a designated storage or warehousing solution
You want low prices per unit
You want to set higher profit margins
There are times when buying from Alibaba is not suitable. For instance, if you're looking for dropship-friendly suppliers, or if you haven't tested selling the product. In cases like these, stick to B2C alternatives such as AliExpress.
How Do I Negotiate Shipping on Alibaba?
Contrary to AliExpress which has a fixed product price and you can purchase immediately, without contacting the supplier at all, on Alibaba, you have the option to get in touch and negotiate your prices.
When we say price negotiation, this means the product price and the shipping arrangement. With the right approach, Alibaba suppliers should be open to negotiating both.
Follow these tips to negotiate better shipping prices:
Do your price research (competitor product prices and freight forwarder prices)
Show them proof of a better offer and ask them to match it
Have a professional approach and let them know you plan to collaborate long-term
Negotiate on a higher MOQ in exchange for lower product prices or better shipping arrangements
Choose sea freight as it's the most budget-friendly option for bulk orders
Can Anyone Order on Alibaba?
Yes, anyone can order on Alibaba, regardless of whether it's an individual (private person) or a company.
However, you'll have to buy in bulk as most Alibaba listings have an MOQ of at least 100 pieces, typically more.
What Is an MOQ on Alibaba?
An MOQ on Alibaba (and in general) stands for Minimum Order Quantity – the minimum number of units you can buy from the supplier.
Typically, on Alibaba, you can find wholesalers and manufacturers that offer OEM or ODM services. Due to the nature of the platform and the politics of these suppliers, Alibaba is suitable for bulk transactions.
As such, most products there will have an MOQ of at least 500 pieces. However, if you're lucky, you might find items that sell at an MOQ of 100 pieces or less.
Related post: MOQ Meaning: The Ultimate FAQ Guide – NicheSources
What Is an Alibaba Shipping Agent?
An Alibaba shipping agent or freight forwarder is an individual or a company that will help you organize the logistics of international shipment.
If you haven't bought from abroad before, having a local product sourcing agent or a shipping agent that's local can be of great help.
How Do I Get an Alibaba Shipping Agent?
The first thing you can try is searching on Google by typing "Alibaba shipping agent". Check the results you get and see if you find a service that fits your budget and needs.
Alternatively, you could contact a product sourcing agent or a dropshipping agent in China who can source the product locally and arrange shipping and even order fulfillment.
What Do I Need to Know Before Buying from Alibaba?
Before buying from Alibaba suppliers, make sure to:
Choose trustworthy suppliers
Check user reviews and ratings
Discuss your order in details
Give precise product specifications
Order a sample
Avoid brand products
Have a market and are able to sell your bulk order
Agree on a shipping method and prices
Can I Dropship from Alibaba?
On Alibaba, suppliers usually have MOQs of at least 100 pieces per order, but usually 500+.
Knowing this, it's logical to assume that Alibaba isn't the best option for dropshippers.
If you're looking for the traditional dropshipping model where you have no physical contact with the product and, instead, the supplier ships directly to your customers, go to AliExpress instead.
Can a Dropshipping Agent in China Help Me Dropship from Alibaba Suppliers?
Yes, a good dropshipping agent should be able to do that and more:
Product sourcing
Negotiating with suppliers
Quality control
Warehousing
Dropshipping
All in all, try to choose a full-service agent such as Niche, in order to feel a completely smooth eCommerce experience.
What Are the Best Alternatives to Alibaba?
Some great Alibaba alternatives are:
DHgate
1688.com
Taobao
Made-in-China
AliExpress
Chinabrands
Global Sources
This is definitely not a limited list. There are tons of Chinese suppliers that can match Alibaba's prices and quality. If you aren't sure where to look, get in touch with a sourcing agent in China.
FAQs about Alibaba Shipping
Now, let's take a look at some of the most frequently asked questions on Alibaba shipping.
Is Shipping on Alibaba Free?
Alibaba shipping costs can vary from one supplier to another. Typically, there is no free shipping on Alibaba.
But, rarely, you might spot one that actually does offer free shipping. Beware of this practice since in this case, the supplier typically has added the shipping price into the base product price per unit.
Is AliExpress or Alibaba Better?
On AliExpress, you can often find free shipping while on Alibaba this is not so common. But, this is not a surprise considering the nature of both platforms. We cannot say that one is better than the other simply because they're suited for different purposes.
If you're interested in sourcing products from China and already have a market to sell, you can work with Alibaba suppliers.
However, if you want to dropship from China and haven't tested the product yet, go to AliExpress. There, you'll find dropship-friendly suppliers and if you're lucky – free shipping.
In the case of dropshipping, most people start with AliExpress and then switch to Alibaba once they reach a certain sales volume and are confident in their numbers. Alibaba dropshipping can be tricky for beginners.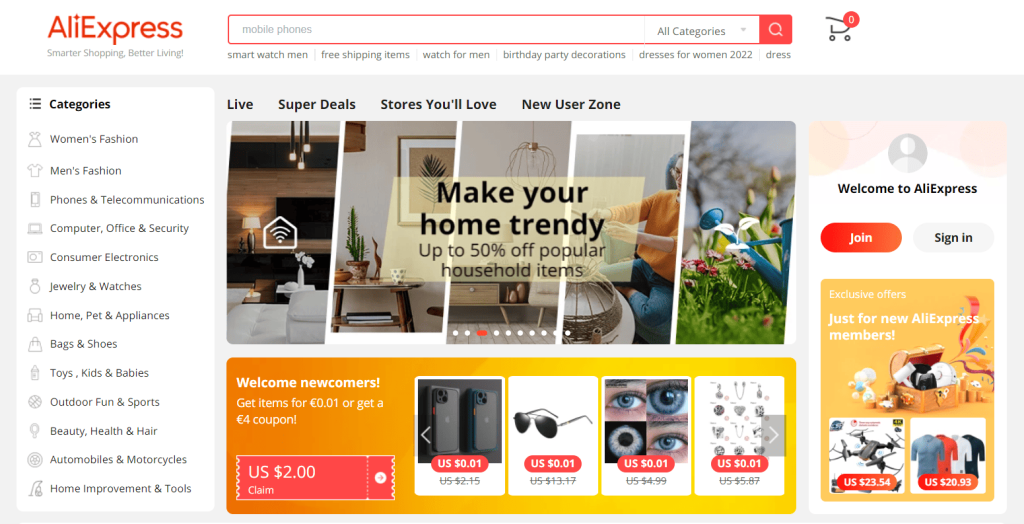 Which Alibaba Shipping Method Is the Fastest?
The fastest shipping methods on Alibaba are Air Freight Parcels and Air Express.
You can use Air Express for the USA, and have your products arrive in 5 to 7 days. Or, use Alibaba Parcels if you want to receive your order in just 3 to 5 days in almost any country worldwide.
Does Alibaba Have Fast Shipping?
Yes. You can agree with your supplier to ship the product using air freight such as Air Express or Alibaba.com Parcels. Service providers such as DHL are also quick for low-volume orders.
However, note that fast shipping in the case of bulk orders is typically much more expensive than slower shipment methods such as ocean freight.
What Is the Average Alibaba Shipping Time?
The average delivery time of Alibaba orders depends on your chosen shipping methods.
Air Express orders reach US destinations within just 5 to 7 business days, while Alibaba.com Parcels have a delivery time of 3 to 5 business days.
On the other hand, if you choose sea freight service providers, you should expect a longer shipping time – anywhere from 30 to 60 days.
How Do I Buy Big Items on Alibaba?
Big products are heavy or take up a lot of space and are large in regards to their volume.
Typically, these orders are better with sea freight since it's more suitable for heavy or large items.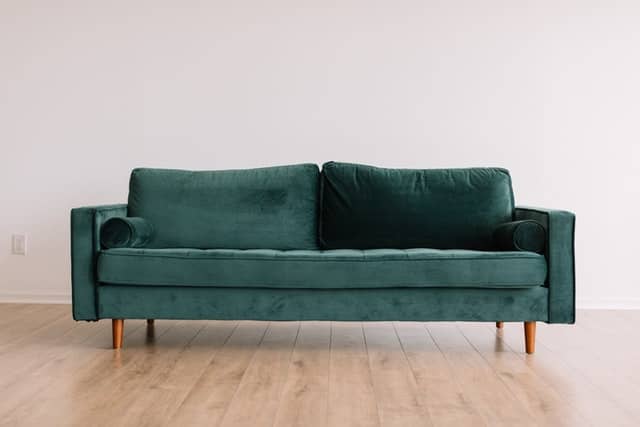 What's the Difference between an Alibaba Trading Company and a Factory?
When buying from Alibaba, you'll notice that there are two different supplier types – trading companies and factories (manufacturers).
Trading companies might offer a broader product selection but they will always have a higher price per unit. Plus, you usually won't have the chance to private label or white label the product.
Manufacturers or factories, on the other hand, always have a lower base price. Additionally, many of them offer OEM or ODM services that are great if you want to build a brand.
What Is the Alibaba Trade Assurance?
The Alibaba Trade Assurance is a free service provided by Alibaba that protects both buyers and sellers during a transaction.
There are several different payment methods acceptable under the Trade Insurance program, and if you use them, your order's arrival time and quality are guaranteed.
Note that PayPal isn't an official Trade Assurance payment method on Alibaba, but it's still considered a safe way to pay due to its own integrated Buyer Protection program.
With Trade Assurance orders, Alibaba places the money in an escrow and doesn't release them to the seller until the buyer confirms that the goods have arrived as ordered.
In this way, the seller is sure that the buyer has placed the payment in escrow, and the buyer is safe knowing that Alibaba won't release the funds until confirmation.
Can I Trust Alibaba Shipping Quotes?
Alibaba shipping quotes can be tricky, especially if you're new and don't have too much export-import experience.
Generally speaking, the shipment quote won't include any import duties or customs clearance taxes in the destination country. However, it all depends on the agreed Incoterms.
Discuss Incoterms with your supplier since these costs will influence your profit margins. For instance, FOB and EXW Incoterms come with different expenses for the buyer. These are things that you need to know in advance.
How Do I Get an Alibaba Shipping Tracking Number?
You can get a tracking number for all orders placed under Alibaba Trade Assurance.
At the moment, you can ship your products from China to most countries worldwide with the Trade Assurance program. The only exceptions are Iran, North Korea, Syria, Cuba, Sudan, Egypt, and Crimea.
What Are the Differences between DHgate and Alibaba Shipping?
Compared to Alibaba, buying from DHgate could offer you faster shipping. However, in terms of bulk orders, DHgate shipping will be incredibly expensive. Alibaba shipping, on the other hand, isn't the cheapest, but it's well-adjusted to bulk and large volume orders.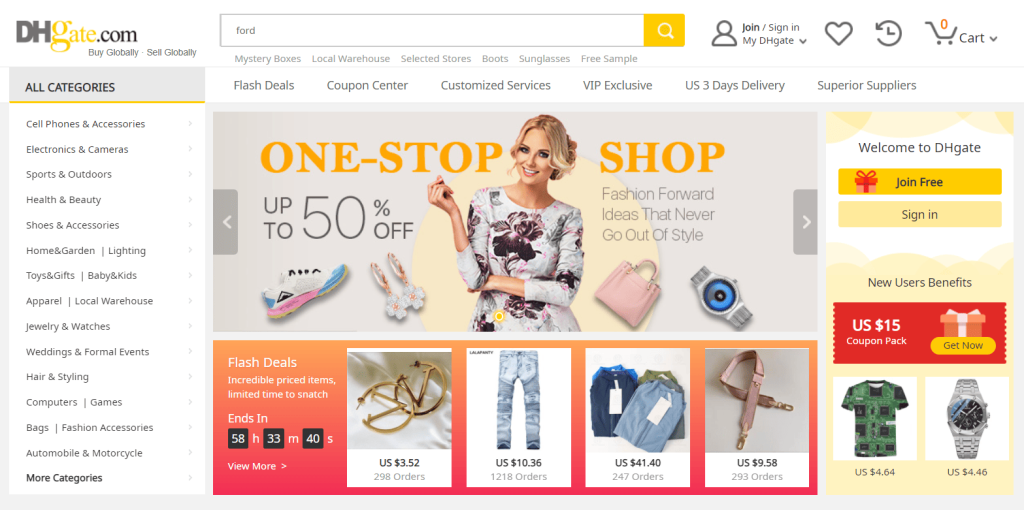 To Wrap It Up
When choosing the best Alibaba shipping method for your needs, don't forget that Alibaba is a marketplace where open communication with the suppliers, arrangements, and negotiations are normal (and expected).
The supplier will always start with the highest price, and you will always start with the lowest. The art is in meeting halfway and developing a mutually beneficial long-term collaboration. And the same goes for negotiating your Alibaba shipping terms.
If you need a third party to help you choose the most suitable Alibaba shipping method for your needs or perhaps a sourcing agent who can find you the best wholesale prices in China, get in touch. We offer a free quote service with zero obligations and upfront payments!