Alibaba tops the charts of e-commerce websites to source products and equipment in bulk. The wholesale prices on the platform are incredibly affordable and most suppliers also offer value-adding services such as customization and branding.
Unfortunately, the shipping costs on Alibaba can be so high that they almost negate the bargains that the platform offers. It thus begs the question: are there cheaper ways to ship goods from Alibaba?
Yes, there are. So, say goodbye to your days of exorbitant shipping and read on as we share tips and shipping alternatives to help you reduce your Alibaba shipping costs.
Shall we begin?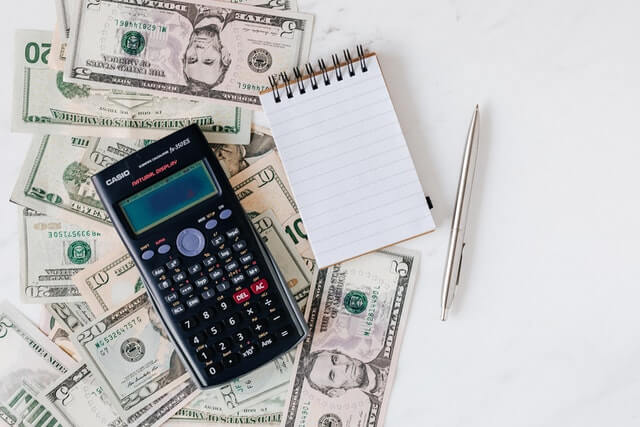 Why Is Shipping on Alibaba So Expensive?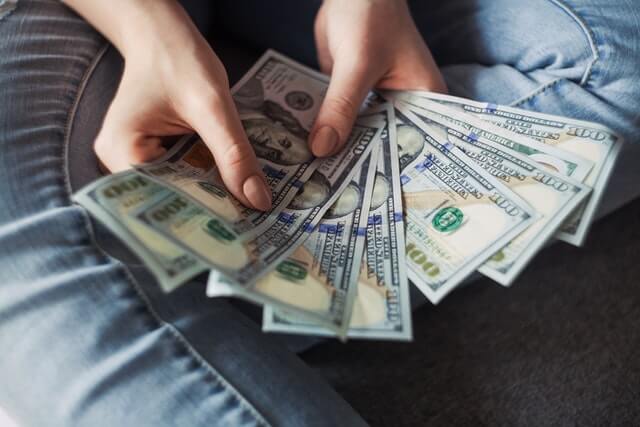 Before we solve the problem, let us first establish why Alibaba shipping costs are so high, to begin with.
The cost of shipping, in any situation, is calculated based on:
Distance – the further you are from China the more it will cost to ship the goods.
The dimensions of the shipment – the higher the volumetric weight of your goods, the higher the cost of shipping.
Speed/Mode of delivery – express shipping is convenient because your goods will get to you sooner. It, however, costs more because the goods are often shipped by air which is a more costly mode of shipping compared to sea shipping.
Any combination of these factors can lead to high shipping costs. Nevertheless, some suppliers also fail to negotiate the best shipping rates with couriers or may quote high shipping costs to make a little extra profit.
The good news, however, is that you can take charge of your shipping and find cheaper options. You only need to understand how shipping works and the different options you can explore.
What Do Alibaba Shipping Costs Include?
There is more to shipping expenses than just the costs of moving goods from your Alibaba supplier to your destination. Comprehensive Alibaba shipping costs include: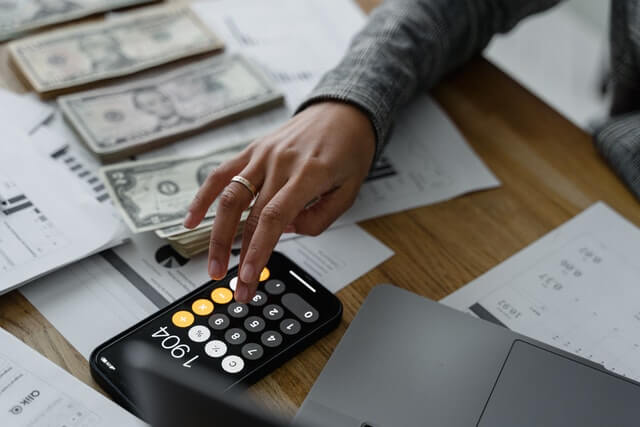 Transporting Goods from the Factory to Port
All goods have to be transported from the supplier's premises to the nearest airport or seaport for export. Few suppliers and freight forwarders may offer this service for free but most charge a fee for it.
Export Clearance Fees
The customs authorities in China have to ensure that your shipment has all the right documentation and meets all the regulations for export.
These processes and the clearance certificates are provided at a fee and thus need to be factored in as a shipping expense.
Port Handling Fees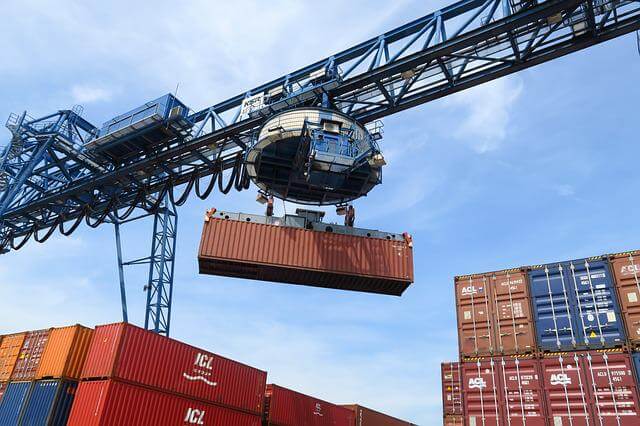 Port handling fees are charges incurred from the handling of your cargo from when it arrives at the port until it is loaded on the transport vessel.
They include loading and unloading fees as well as warehousing/holding costs if your cargo is not dispatched immediately and needs temporary storage.
Freight
Freight is the cost of moving your goods from the port of origin to your nominated destination e.g. shipping from China to the USA.
Documentation
The cost of documentation is usually a negligible expense but it is still very important. It ensures that you obtain all the crucial documents that you will need to clear the goods once they arrive in your country. They include:
Inspection certificates
Bill of lading
Export declaration
Insurance
Shipping insurance is recommended but it is often not mandatory. It is thus a cost worth considering albeit an optional one.
Miscellaneous Costs
Miscellaneous shipping costs vary on a case-by-case basis. For example, if you choose to ship through an agent, you will need to pay them a commission. If such costs are listed in your quote, make sure that you understand each of them to avoid unfair billing.
Important Notes:
A shipping quote is often issued based on a shipping term. For example, your Alibaba supplier may send you a shipping quote that reads '$4,200 CIF'. This is very important because it informs you what costs are covered under that quote.
The costs indicated above address the first leg of shipping i.e. moving the goods from the factory to the port in your country. You will likely also incur import taxes, clearance fees, and last-mile delivery fees once the goods arrive.
Tools to Calculate Alibaba Shipping Costs
The tools used to calculate Alibaba shipping costs are simply calculators optimized to give estimates using specific shipping parameters. The parameters include:
The distance between the port of origin and the port of destination.
The volumetric weight of your cargo.
Specifics of the goods being shipped such as their value or if they have parts like batteries requiring specific shipping care.
Some of these tools are neutral and give general estimates based on the prevailing shipping rates.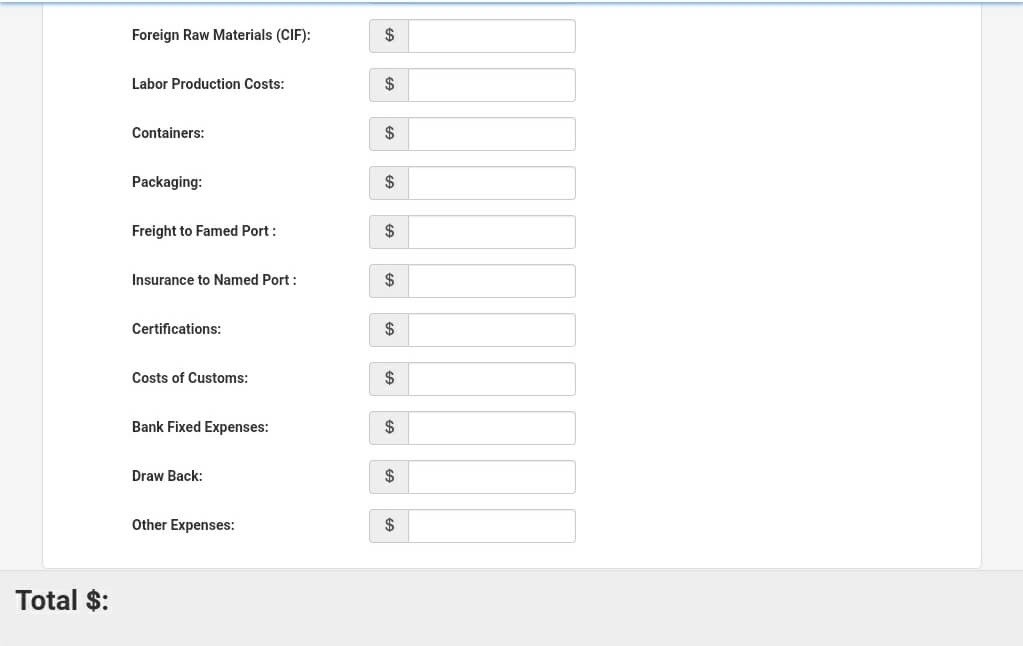 On the other hand, many other tools are developed by specific shipping companies and are accessible on their websites. Upon providing the details we have listed above, the tool gives you shipping cost estimates based on the firm's rates.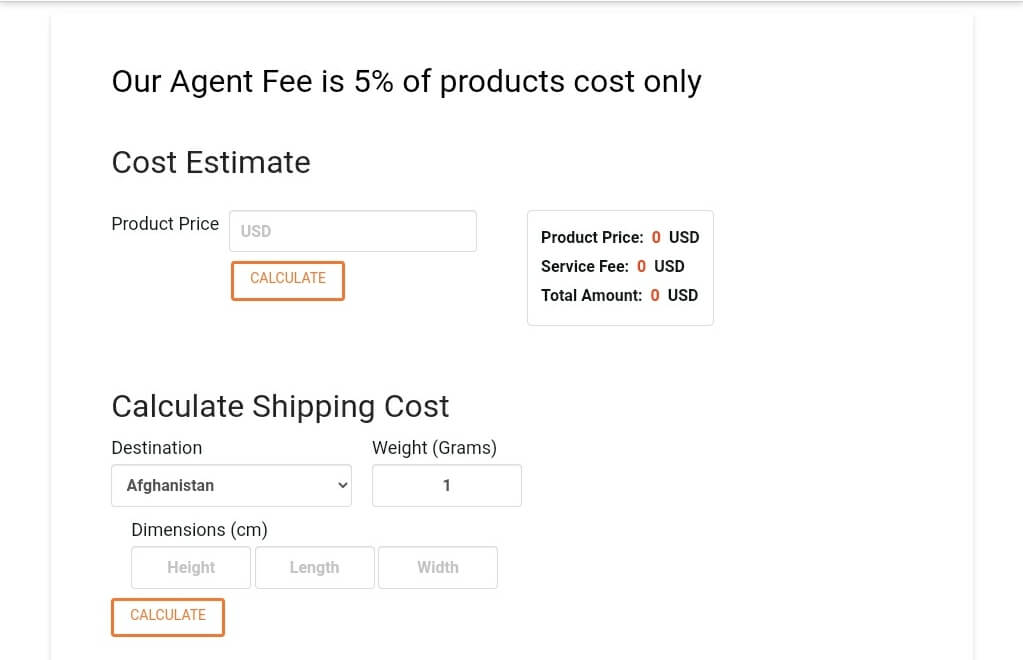 Keep in mind that the more accurate the details you provide, the more accurate your estimate will be. However, treat any feedback you get as the estimate that it is. The actual shipping cost may eventually turn out to be slightly higher or lower.
Top Alibaba Shipping Methods
Anytime you shop on Alibaba, your supplier may offer different shipping options for you to choose from. So, before you are faced with that decision, here is a detailed summary of what each of them can offer.
Express Shipping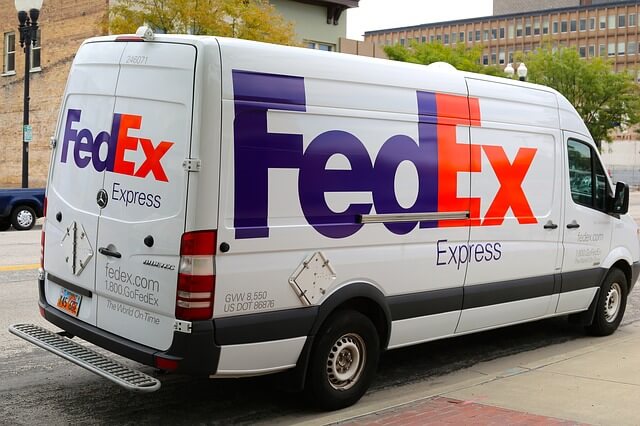 Express shipping means that your goods will be shipped as a priority so that they arrive in the shortest time possible.
On average, express shipping takes about 3 to 5 days and the goods are usually shipped by air. Shipping is done through a courier such as FedEx or DHL, among others.
Pros
You do not have to wait for weeks to receive your goods.
The courier services used for express shipping are reputable and effective.
You can opt for door-to-door delivery; this means import clearance and last-mile delivery will be handled for you.
Cons
Express shipping costs considerably more than both air and sea shipping.
Couriers emphasize a maximum weight of 100kgs.
Air Freight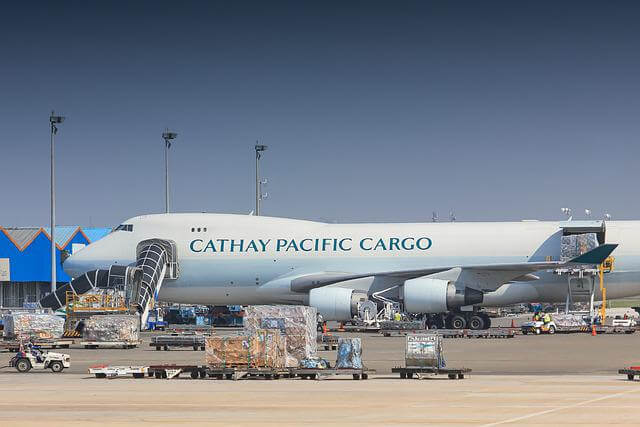 Air freight entails shipping goods via cargo planes. It takes about 5 to 10 days depending on the airline, location, and whether or not it is peak season.
Air freight is cheaper than express shipping mainly because it does not offer priority shipping. It is also done through standard air freight providers as opposed to premium couriers.
It is equally essential to note that air freight is billed based on whichever is higher between the volumetric weight and the actual weight of your goods. So, be sure to factor this in as you calculate shipping estimates.
Pros
Air freight offers an affordable compromise to express shipping.
You can ship goods over 100kgs.
It is fast.
Cons
Air freight is only cost-effective until about 500kgs. Shipments that weigh more than that can be overly costly to ship.
Your shipment has to meet air cargo safety regulations.
Sea Shipping
Sea shipping is done via water transport. It is the most affordable way to ship bulk goods from Alibaba but it also takes comparatively longer. It may take about 30 to 45 days for your shipment to arrive at your port and a couple more for the goods to be cleared.
Sea shipping also offers 2 different shipping approaches with unique advantages.
Full Container Load (FCL)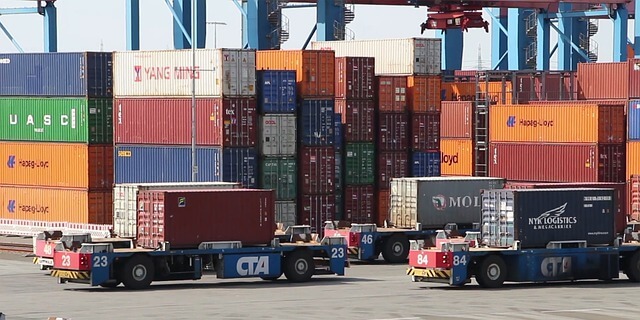 FCL shipping entails hiring a container to exclusively ship your goods. It is recommended when you are shipping goods that are:
Bulky enough to fill a container.
Uniquely shaped and would take up lots of space.
Sensitive or fragile and would fare better if shipped separately.
However, if you would like to make a decision based on the size of your load, FCL offers the most value when used for shipments above 10 CBM.
While it may seem costly to hire a full container, it is quite economical when done under the right circumstances (like those listed above).
Full containers also take a short time to clear through customs because there is no need to consolidate or deconsolidate the cargo. The container is cleared through customs as a whole.
Less than a Container Load (LCL)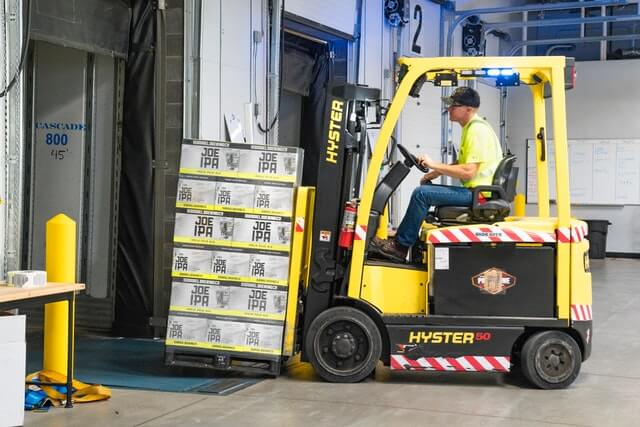 In LCL shipping, your goods will be packaged separately but they will be packed and shipped in the same container (this is known as consolidation) as those of other consignees.
LCL is recommended if you are sourcing a small to medium quantity of goods. In more specific terms, this would be a load of about 1 to 10 CBM. Preferably, the goods should be regularly shaped and such that they do not take up more space than usual.
When the goods arrive at the port of destination, the container is deconsolidated so that each consignee can clear their own package(s) through customs. Subsequently, LCL cargo can take longer to clear than FCL cargo.
Pros
Sea shipping is very affordable.
You can choose and even alternate between FCL and LCL depending on the specifics of your shipment.
There are no weight limitations and stringent rules on what type of goods you can ship via sea.
Cons
Sea shipping is slow.
There is often a risk of goods getting damaged especially if they are not optimally packed for the rigors of sea shipping.
Regular Post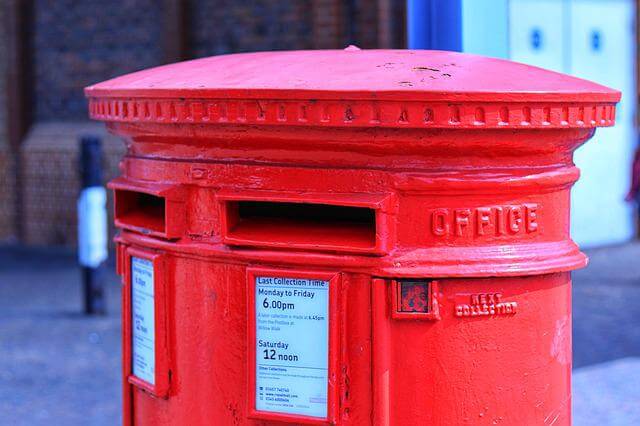 Regular post involves sending parcels via China Post in the same way you would mail a letter. It is commonly referred to as ePacket and is recommended for small shipments, like samples, that weigh no more than 2kgs/4.4lbs.
In most cases, an ePacket delivery from Alibaba takes less than 30 days — typically within two weeks.
Pros
Postal shipping is very affordable.
ePacket can now be used to ship parcels to over 40 countries.
Cons
You can only use this shipping option for small parcels.
The ePacket service is not reliable in regard to delivery timelines. Packages also tend to get misplaced rather often with no reprieve.
How to Choose the Best Alibaba Shipping Method
The best shipping solution is a custom solution, and custom here does not mean re-inventing the wheel. It means that you should choose a suitable shipping solution for your needs.
How do you gauge suitability? By considering the following factors:
The Type of Product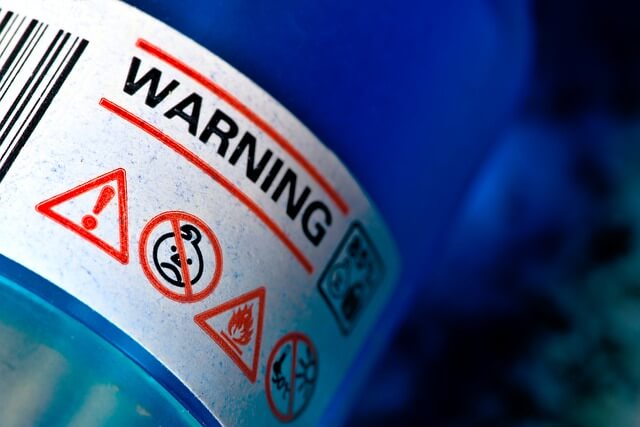 As we have mentioned above, air freight is governed by stringent safety rules. As such, there are some types of products that you may not be able to ship by air or may have to pay extra fees for because they are classified as hazardous materials.
Cosmetic products like perfumes, nail polish, and nail polish removers, are examples of products that may fall within this context.
Sea shipping is generally less restrictive and may thus be a better choice. More so if you would like to keep your shipping costs low. Even in the event that there are extra charges for special handling of your products, they will likely be less than what you would pay for air shipping.
The Size of the Load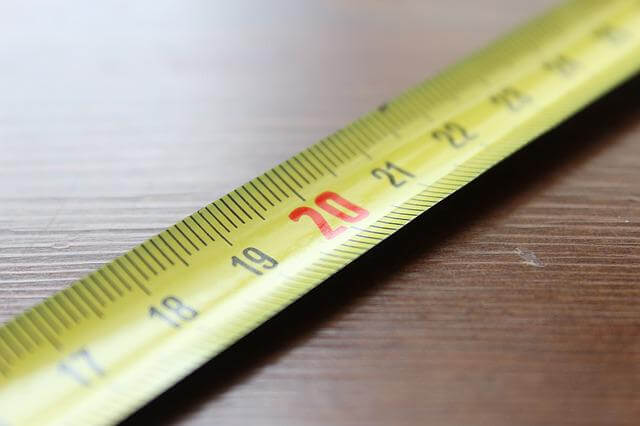 The dimensions and weight of your shipment are major determinants of what shipping method you can use. So, it is best to always ask your supplier for this information early on so that you can weigh your shipping options.
Express air shipping allows a maximum weight of 100kgs. However, most couriers state that it is more cost-effective at about 45kgs.
Air shipping has weight limits of between 100kgs and 500kgs. Still, it is wise to consider the volumetric weight of your shipment because the airline will charge you based on that if it is higher.
Sea shipping is affordable for both small packages and shipments that weigh tons. That said, it offers the best value for money if your shipment is above 1 CBM. You can also save more money by making the right choice between FCL and LCL shipping.
Budget
The best shipping method should offer you good value but also remain within your budget.
Your budget depends on what you can afford but it should be a reasonable amount that is commensurate with the number of goods you plan to buy from Alibaba.
Delivery Timelines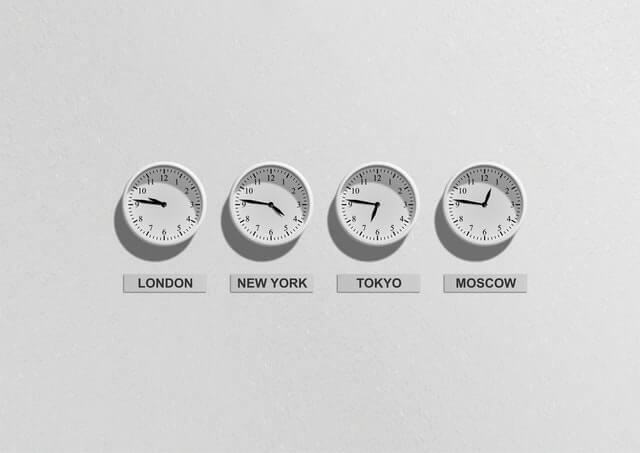 Express air shipping is the fastest way to get goods to your location. It is followed closely by air shipping while sea shipping comes in last because it takes a month or more.
You can, therefore, choose between these options based on how urgently you need your goods to arrive.
Alternatively, if you would like to save both time and money, you could consider using a hybrid approach. This means that instead of choosing one shipping method, you would use 2.
For example, you could ship part of the goods by express or air shipping to fulfill urgent orders and then ship the rest by sea.
Safety and Reliability
No shipping method is 100% safe but some are safer than others.
As a rule of thumb, any method you choose should be trackable at all times. Always inquire whether you will be provided with a tracking number and what platforms you can use to monitor the shipment.
Additionally, in terms of general comparison, express shipping, air shipping, and FCL shipping rank quite well in terms of safety.
Express shipping is handled by couriers that have good tracking systems and are generally efficient. Meanwhile, in FCL shipping your goods are packed and sealed in an exclusive container. No one would get to tamper with them unless the shipping company is not trustworthy.
How to Manage Alibaba Shipping
There are 3 main ways to ways handle Alibaba shipping:
Through your supplier
By yourself
Through a sourcing agent/company
Each of these methods works differently so let's delve into them a little deeper.
Managing Your Shipment through Your Supplier
In this approach, you either choose one of the shipping methods that your Alibaba supplier recommends or request an option that works for you.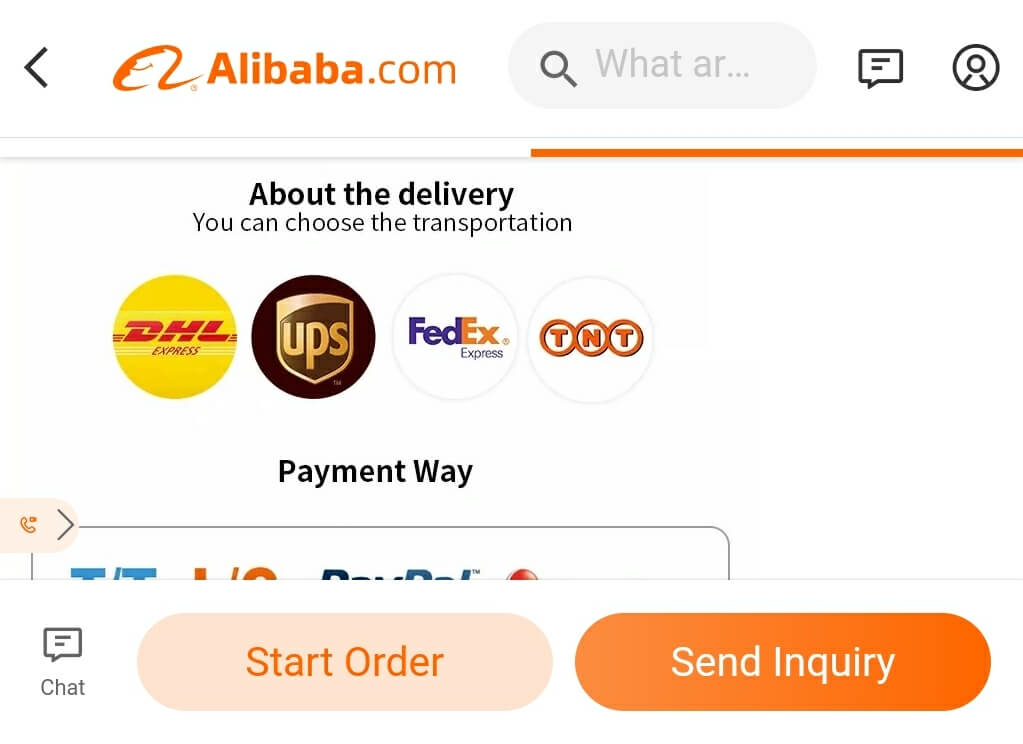 The upside here is that Alibaba suppliers are more familiar with various freight forwarders that can get your goods to you. Delegating this task to them also frees up your time to handle other business matters.
On the downside, you may end up paying more and the shipping service provider that the supplier chooses may not meet your expectations.
So, if you go this route, make an effort to negotiate for shipping Incoterms that suit your needs and fair shipping costs.
Managing Your Shipment by Yourself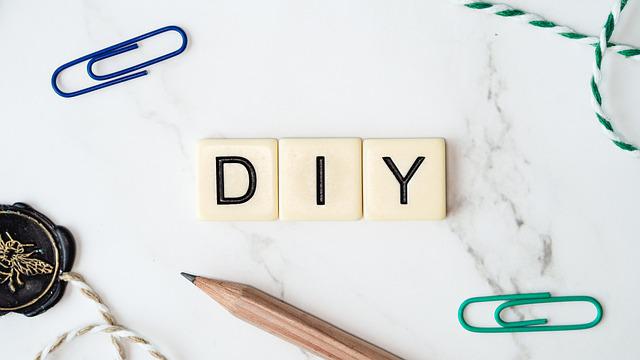 Taking charge of your shipping options means that you would have to:
Find out the weight and dimensions of your shipment.
Choose a suitable shipping mode for it.
Choose a shipping carrier and negotiate shipping rates.
Make arrangements for the transportation of your goods from the factory to the shipping carrier (if your supplier does not provide this service).
Figure out how to handle export clearances.
Arrange for the loading of your goods.
Handle import clearances when the goods arrive at your destination.
All these processes can seem very complex but they are manageable. This is because your main role in all of them is to identify, evaluate, and choose the best service provider for that shipping task.
Moreover, doing this yourself gives you a chance to negotiate directly and work with shipping service providers that meet your standards.
On the flip side, finding, evaluating, and dealing with shipping service providers can be challenging if you are not experienced in shipping matters. These tasks also require lots of time to get through.
Managing Your Shipment through a Sourcing Company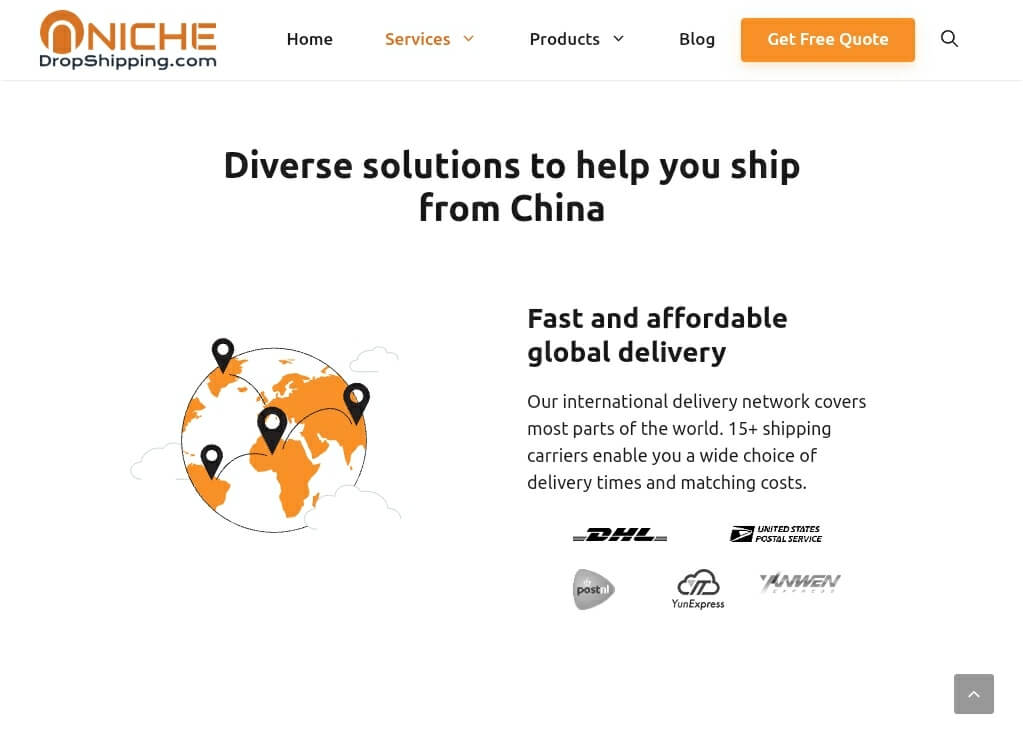 Sourcing companies can help you:
Source products on Alibaba
Oversee product customization or branding
Perform product inspections on your behalf
Arrange the collection or warehousing of your goods
Sourcing agents are experienced in shipping matters. They can find you shipping solutions that suit your needs and budget, do the required due diligence, and present you with the best options.
Simply put, they do all the hard work. All you have to do is pick an option and pay.
The main drawback here is that you would incur the extra cost of paying the sourcing company. It is also crucial that you find a reliable and effective one.
Tips on How to Save on Alibaba Shipping Costs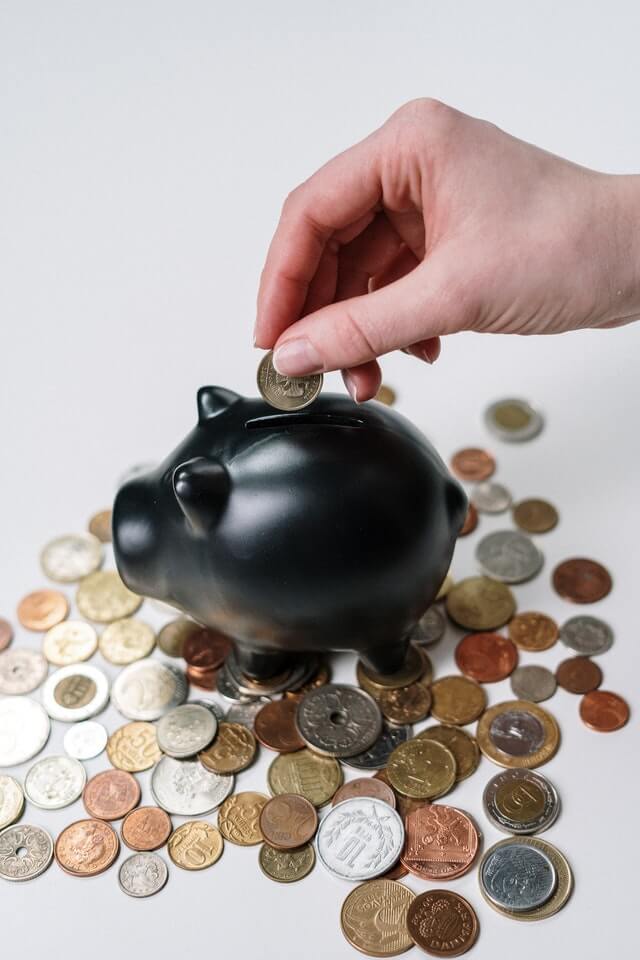 Choose a Suitable Shipping Method
As we have outlined above, different shipping methods are suitable and cost-effective for certain types of products and shipment sizes.
Therefore, as you choose a shipping method, pay attention to those details and the prevailing shipping rates. This will help you identify the most budget-friendly solution for your situation.
Choose Shipping Service Providers Carefully
Compare different shipping service providers and understand the scope and terms of their services. Go a step further and look into their reputations to find out how reliable they are before partnering with them.
Finally, compare these values against their prices and make your choice.
This wholesome approach is safer than quickly choosing the cheapest option. It will be of no benefit to you to pay the bare minimum only for your cargo to get damaged or stolen in transit.
Insist on Proper Packaging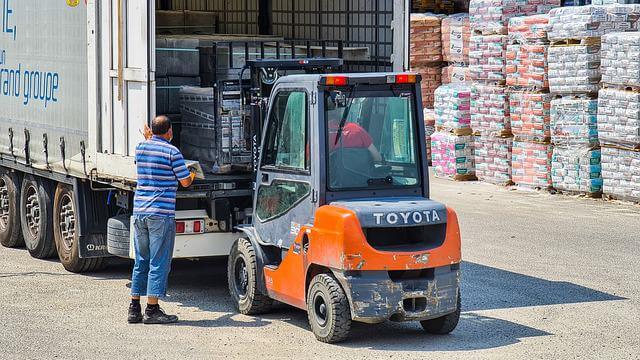 Poor packaging can inflate the weight and volume of your shipment and, in turn, increase your shipping costs.
To avoid this, ask your supplier to package your goods in compact packaging. They should also only use necessary packing fillers.
Negotiate
Shipping expenses depend on multiple variables and are thus not fixed costs. Shipping service providers in China are also in constant competition with each other to win over customers.
You, therefore, have ample leverage to negotiate in your favor and should not settle for the first quote you get.
Time Your Shipping Appropriately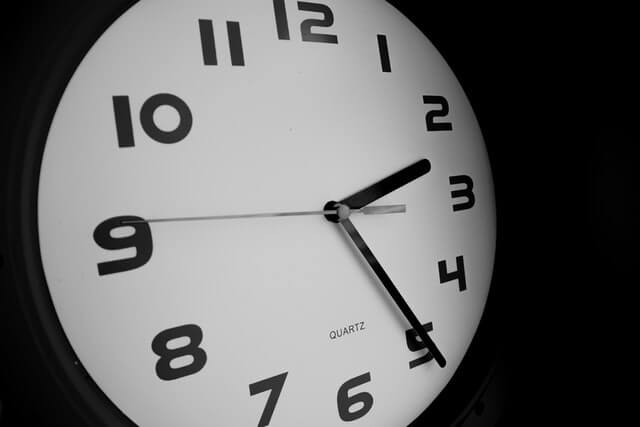 Urgent shipping always costs more because your package is prioritized and most likely shipped by air. In contrast, if you plan and ship your orders in good time, you would have enough time to wait and can use standard shipping which is more affordable.
Peak seasons are equally a vital factor to consider when shipping goods from Alibaba. They include durations such as the 4th quarter of the year, the Chinese New Year, and other festivals held in China.
Shipping during Q4 often costs more because of the end-year shopping rush which leads to an astronomical demand for shipping services.
In comparison, shipping during holidays and festivals in China is difficult because almost all businesses shut down. The few that remain open thus have the power to charge a premium because options are scarce.
FAQs about Alibaba Shipping Costs
How Can I Get a Shipping Quotation?
The first step would be to gather the necessary details. Such details include:
Your preferred shipping method
Your preferred shipping Incoterms
The bulk weight in kgs and volume/CBM of your shipment
The individual weight and volume of each shipping carton
The factory address
The port of origin
The port of destination
Whether or not you require insurance
Any stand-out details about your shipment e.g. fragile goods
Present these details to freight forwarders, shipping companies, or sourcing agents and they will get back to you with quotes. As mentioned before, treat every quote as an estimate.
Who Pays for Shipping on Alibaba?
The buyer.
Shipping costs would significantly eat into the seller's profits. More so because Alibaba is a wholesale e-commerce platform. So, these costs are left to the seller.
Does Alibaba Provide Free Shipping?
On paper, yes, but in reality, it is not truly free.
To put it more directly, some suppliers on Alibaba may indicate that they provide free shipping as a way to entice buyers.
However, you may notice that their prices are higher compared to those of other suppliers that sell the same products. This is because the shipping costs are covertly added to the price.
Do You Need Shipping Insurance?
Yes.
Anything can go wrong during shipping. Goods can get misplaced, damaged, or stolen. Having shipping insurance ensures that you are compensated when such misfortunes arise.
Shipping insurance may only be unnecessary if the goods are of low value.
What Documents Do You Need for Alibaba Shipping?
Ensure that you have the following documents as they are essential for clearance at both the port of origin and the port of entry.
A packing list
A commercial invoice
Inspection certificates
Export clearances
A bill of lading
Any other specific documents required by customs authorities in your country
In Conclusion
All things considered, sourcing goods from Alibaba is worth it; you only need to consider more cost-effective shipping alternatives like those listed in this guide.
At NicheSources, we prioritize our clients' shipping requirements and budgets. We capitalize on our networks with carriers to negotiate the most favorable rates and work with you throughout the shipping process.
Ready to ship your Alibaba orders? Simply send us a brief of your shipping needs and request a free quote, and we will promptly get back to you with suitable solutions.