Buying products or getting products manufactured in China is not an easy task. With so many different types of suppliers, it can be challenging to realize if you're dealing with a Chinese trading company or an actual manufacturer.
Things get even trickier if we put more types of suppliers in the mix, which is definitely the case in the Chinese market.
And, on top of that, if you're new in eCommerce and international trade, then you'll need all the help you can get.
So, if you're ready, let's dive right in and improve your experience sourcing from China!
4 Basic Types of Suppliers in China
There are four basic types of suppliers in China:
A manufacturer or a factory
A trading company
A wholesaler
A sourcing agent
Often, it can be difficult to figure out which of these types your supplier is. But, more on that later. Now, let's do an overview and see all the pros and cons of these types of suppliers.
1. Manufacturer (Factory)
If you import from China directly from a local factory, you can take advantage of lower prices, this is a given. But, buying factory-direct from China can be tricky since these manufacturers typically target locals so it's not surprising if their entire online presence is in a local language.
You can work with factories if you need ODM or OEM services or if you're interested in private labeling a product.
Pros:
Cheap factory prices
Best for bulk purchases
Possibility for ODM or OEM
Possibility for private labeling
A short supply chain
More control over the product
Cons:
Restricted to one product (or niche)
Difficulties locating and isolating good suppliers (factories)
Language barriers
You have to deal with export/import and order fulfillment
High MOQs
2. Trading Company
Trading companies in China are your second option. They are the best choice if you're sourcing products from different categories and you don't want to look for hundreds of different suppliers. A trading company typically offers products from various niches.
So, instead of sourcing 20 products from 20 suppliers, you can source all of them from just one supplier – the trading company.
In the past, before China was open for international export, trading companies were the only way you could buy something.
Pros:
More product variety
Low(er) MOQs
Better communication in English
Experienced in export
Cons:
A higher price for products
Less product control
Less customization and branding options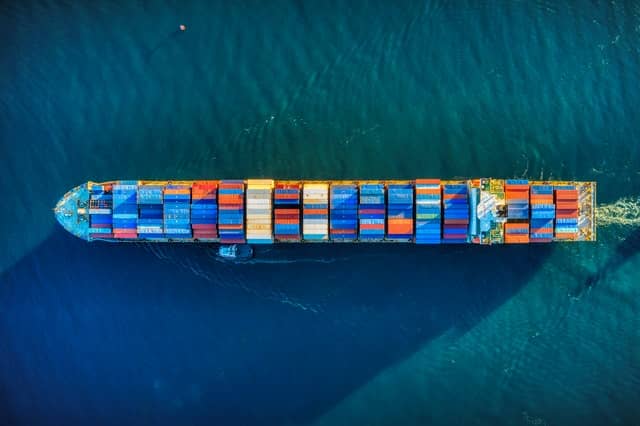 3. Wholesaler (Distributor)
A wholesaler or a distributor typically buys bulk products from China from factories or trade shows and then resells them in smaller batches to buyers like yourself. Most sellers on AliExpress are the perfect examples of wholesalers.
Wholesalers usually also offer discounts for higher MOQs, but might even agree to dropship single orders to your customers.
As you can imagine, a wholesaler also needs to earn, so they will add their profit margin and set a higher product price.
However, if you're just starting in eCommerce, buying from wholesalers will give you shorter lead times and better control over your supply chain.
Additionally, wholesalers typically have a Western representation, company, or warehouse, making the entire logistics chain easier and bringing your stock closer to your customers.
Pros:
Shorter lead times
Lower MOQ (minimum order quantity)
No language barriers
Help with logistics
Possible dropshipping service
Cons:
Higher product prices
No product customization
No ODM, OEM, or private labeling
A limited variety of products
4. Sourcing Agent
Unlike trading companies and wholesalers that focus on nurturing business-to-business relationships and representing the manufacturer, sourcing agents work for you – the buyer or importer.
Why is this important? Because in case of a dispute, trading companies will always defend the interests of the manufacturer they work with while sourcing agents will protect your interests since you're their client.
As such, the sourcing agent usually doesn't have a limited number of products they offer but can procure (source) anything you desire.
Sourcing agents can be individuals or a sourcing company. Ideally, they will be China-based and familiar with the local market.
A good sourcing agent should offer all-around services, such as:
Product development
Order fulfillment
Warehousing
Quality control
If you still aren't sure if a sourcing agent would be a good supplier for your business, we propose that you test our services with zero obligations. You can get a free quote with no upfront risks.
Pros:
Local knowledge of the market
No language barrier
A full eCommerce service
Quality control processes
Export and import experience
Product development and customization
Great customer service
Cons:
Service cost (typically a small percentage of your order value)
Longer lead times (especially if customizing products)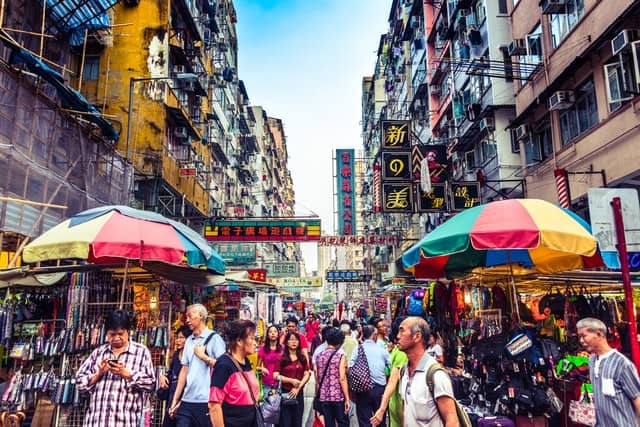 Types of Chinese Suppliers: Comparison
Now, let's see all four types of suppliers next to each other in a table. This will help us visualize and compare better:
| | | | | |
| --- | --- | --- | --- | --- |
| | Factory | Trading Company | Wholesaler | Sourcing Agent |
| MOQ | high | high | high/low | high/low |
| Price | low | low | high | mid-range |
| Product variety | low | high | low | high |
| Customization | yes | no (or limited) | no (or limited) | yes |
| Quality control | external | no | no | yes |
| Dispute interest | Their own | The manufacturer | The manufacturer | The buyer (you) |
| Additional services | yes | no (or limited) | no (or limited) | yes |
How To Tell the Difference between Supplier Types?
If you've spent some time scrolling through Alibaba and browsing products, you've probably noticed that the majority of sellers there claim to be factories.
Note that this is probably not the case – most of them will be trading companies and some will be a mixture between a factory and a trading company (they produce one product but outsource others).
Ask them directly
Start by asking the supplier right away if they're a factory or a Chinese trading company. If they say they're a factory, ask them for their address.
Same as in other countries, factories in China are typically located in industrial zones or the outskirts, as opposed to the city centers.
So, if they give you an address in the middle of a busy square, that's probably just an office, not a factory.
Check Alibaba
If you can find the seller on Alibaba, you will be able to see their business type (factory, trade company, etc.).
If it says trade company, it's probably right. But, if it says factory, you'll need to do a bit more digging.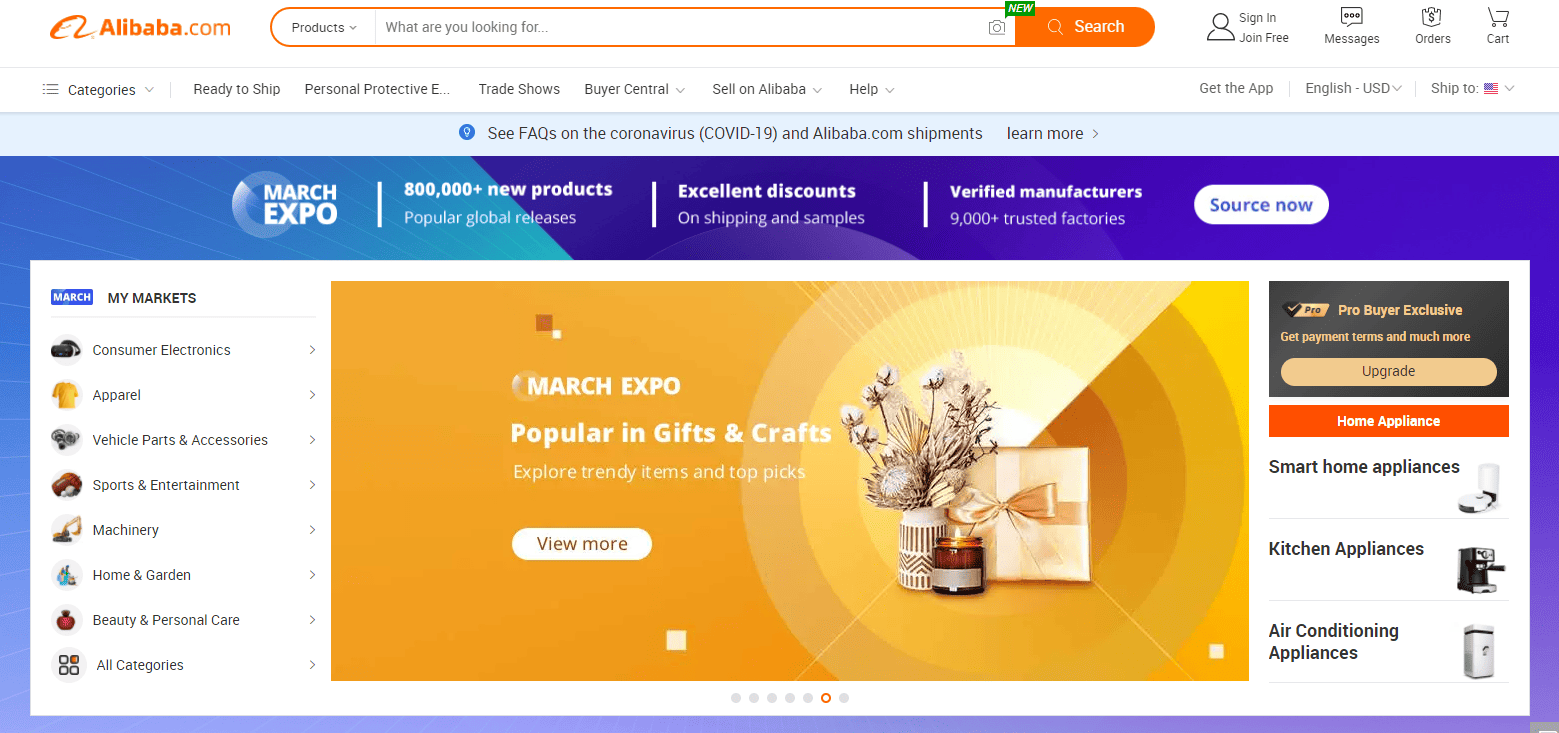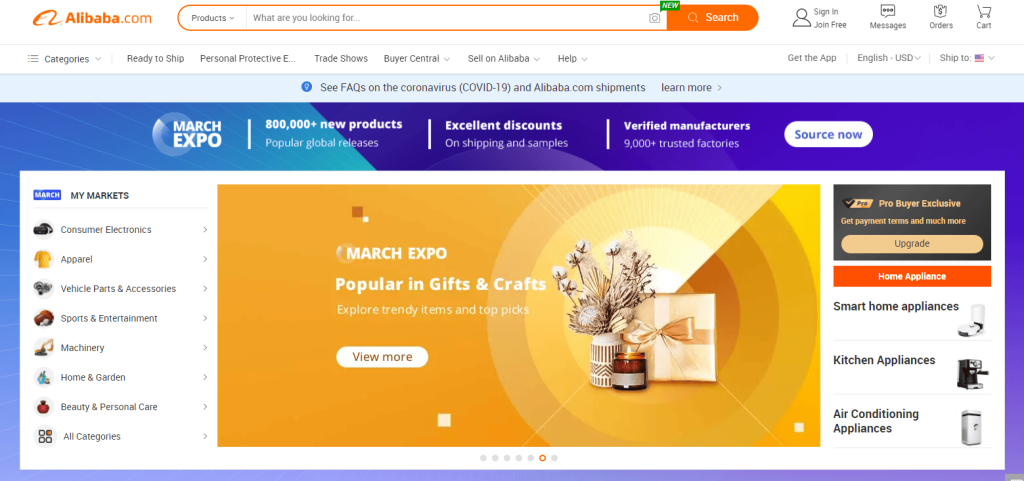 Ask for a business license
Chinese suppliers should be able to provide you with their business license where you can see the business scope.
If it's written in Mandarin, try to Google translate it or work with a sourcing agent to help you with the language barrier.
Ask if you can visit
Genuine factories won't shy away or stop responding when you tell them you want to visit their facilities in China. So, don't be afraid to ask for their address and use it as a test to see their reaction.
Check their product range
A manufacturer usually has a limited product range while a trading company will offer products from many different niches.
Trading companies literally have a product catalog. Factories, on the other hand, can usually manufacture only according to their lines and capacities.
Check their website and localization
Lastly, we have another trick up our sleeves to figure out if you're dealing with a trading company or an actual factory.
Ask them for their website and check their localization and marketing efforts.
If everything is in Chinese (Mandarin) and their entire online presence is with locals as a target group, then it's likely a factory.
However, if you see an English website, English marketing efforts, and an international-sounding company name, then you're probably dealing with a trading company.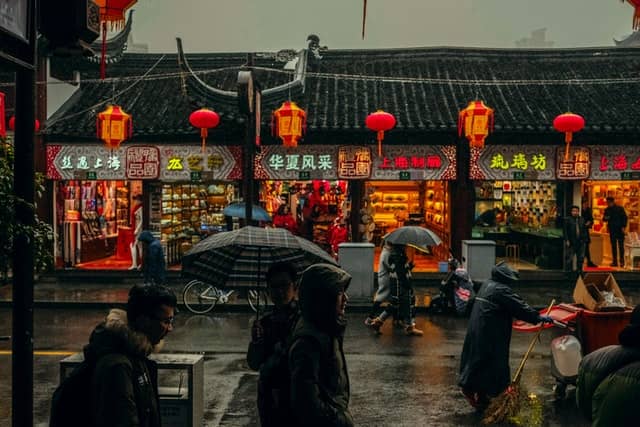 How To Choose a Good Supplier for Your Needs?
When choosing between a manufacturer and trading company (or another type of supplier), there are several points to consider:
Product price
MOQs
Additional services (warehousing, fulfillment, etc.)
Logistics and shipping methods
Payment methods
Delivery time
Variety of products
Quality control
Level of product development and customization (OEM, ODM, private labeling)
Reviews and feedback
For experienced sellers and high MOQs
If you're familiar with how importing from China works and want to order large quantities of a product, you can feel free to go factory-direct. Of course, always keep in mind the challenges you might face navigating local markets with a language barrier.
For those experienced in international trade and confident in their abilities to purchase high MOQs, factories typically give you the best bulk price.
For new sellers and high MOQs
If you're new in eCommerce yet have the confidence and financials to cover large MOQs, then a sourcing agent is the best bet for your needs.
For a small percentage (5% to 10%) of your order value, a sourcing agent can help find a Chinese trading company or a factory and negotiate the best prices.
We recommend sticking to a sourcing agent located in China since they will know the local markets, can visit a trade show if needed, and won't struggle with the local language.
For low MOQs
If you're still not confident in your sales volume and cannot afford high MOQs, then we recommend sticking to wholesalers such as those on AliExpress or perhaps a dropshipping agent in China.
For product customization (OEM, ODM, private label)
If you're looking for product development such as OEM and ODM services, you have two options – a factory or a sourcing agent.
For those of you that speak the language and can locate and isolate Chinese manufacturers that can customize a product, you can go factory-direct.
However, if you haven't dealt with product manufacturing and international trade, a local sourcing agent is the best option. They will act as your representative in China and help you private label or white label any product you want.
Sourcing agents usually have an export license and know-how to import products in your country. Some sourcing agents, like Niche, also have warehouses in the US, making it easier for you to dropship.
For buying a large variety of products
If you have a general store and want to buy different types of products, the best option is a Chinese trading company.
Usually, trading companies have a product catalog that spans many different niches and industries.
So, instead of going to ten different suppliers and paying double and triple shipments, you can go to a trading company and source everything from them.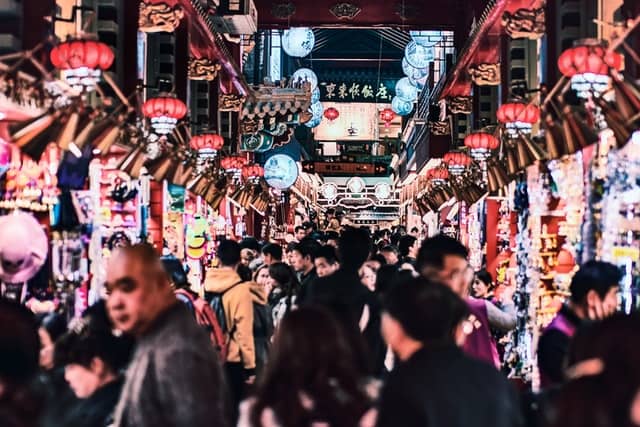 FAQs about the Types of Suppliers in China
Last but not least, let's take a look at some of the most frequently asked questions on the subject of Chinese supplier types.
What Is the Difference between a Trading Company and a Manufacturer?
Manufacturers are factories with production lines, while trading companies buy ready products and resell them to buyers like yourself.
When comparing types of suppliers, a Chinese trading company and a manufacturer have blurred lines.
The reason for this is that many trading companies pretend to be manufacturers. Additionally, some entities are both a factory and a trading company in terms of manufacturing some products in-house and outsourcing others. Doing this allows them to offer a wider product range.
What Is the Difference between a Chinese Trading Company and a Sourcing Agent?
A trading company has a wide range of products since they buy from multiple factories, but not unlimited. On the other hand, a sourcing agent doesn't have a product catalog and they don't buy random products to resell. Instead, they source (buy) what the client has requested (the buyer).
As such, sourcing agents or companies work for you – the client.
Similar to a Chinese trading company, a sourcing agent also has connections to different factories. So, the list of products from China they can find is limitless.
A downside of using a product sourcing agent could be the lead time. Since they don't have the product available but will source it at your request, it might take longer than buying a ready product from a trading company.
Where to Find Different Types of Suppliers?
Here are some sources to find the best types of suppliers that sell products in China:
Alibaba
DHgate
Global Sources
Made-in-China
AliExpress
Google
International trade shows
Visit China
What Are the Different Types of Trading Companies in China?
There are several different types of Chinese trading companies. Some of the most well-known are:
Hong Kong Trading Companies
Grocery Trading Companies
Hot-Selling Product Companies
SOHO Trading Companies
Combined manufacturer and trading company
Factory Group Trading Companies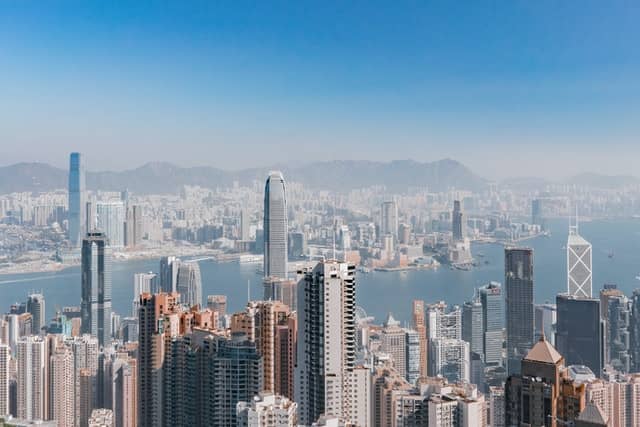 When we talk about a certain type of trading company, we can also make a more broad categorizing:
General trading company (with an extensive product catalog)
Specialized trading company (that focuses on sourcing from one niche, several related niches)
To Sum Up
With everything said, often, it can be difficult to make a clear difference between a factory and a trading company. The more complex the product, the more blurred this line becomes.
For instance, take Dell or Apple as an example. Even if you buy a laptop directly from the factory, they're still a trading company if we consider that they outsource the manufacturing of different laptop parts.
Even T-shirt companies order the ready material from another company. But, needless to explain, buying bulk T-shirts from a company will still be cheaper than a wholesaler. We're just putting this out there for you to understand the big picture.
Hopefully, this guide has helped you choose the best types of suppliers for your needs. Get in touch if you want to focus on your business and leave product sourcing to an experienced professional. Get a free quote from an industry-leading sourcing agent in China!