Starting a business can be demanding. Numerous logistics must be in place before you can open. Furthermore, even after everything is in place, there is still the question of whether the market will accept them as you intended.
In addition to all of this, you must find the right manufacturer to supply your company. One place to start is by locating a reputable manufacturer in China, which will make the process go more smoothly. So, how do you go about doing that?
The following is a detailed guide on how to find a manufacturer in China and maintain a positive working relationship throughout your business journey. Read on.
Different Types of Chinese Manufacturers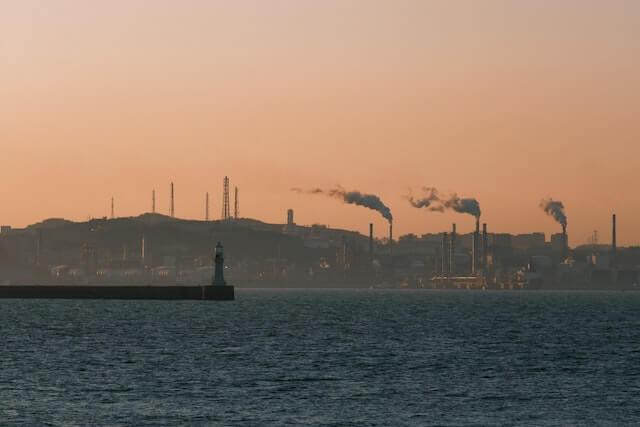 There are different types of manufacturers you need to understand if you are planning to source products from China. They are as follows:
OEM (Original Equipment Manufacturer)
This company makes the original parts of products before selling them to other companies. They mostly focus on B2B sales and supply other companies with these parts for assembly or finishing.
For example, an OEM will make car parts and supply them to other companies, which will assemble and sell the final product.
Related Reading
ODM (Original Design Manufacturer)
ODM manufacturers design and produce products for other companies that then market and sell the products under their own brand.
ODMs act as a component of other companies' supply chains by handling the production side so the client brands can focus on marketing and sales.
CM (Contract Manufacturer)
CMs receive product specifications from clients and make products exactly as it is specified. Some OEMs contact CMs if they are incapable of making a certain product.
After completion, the client gets all the IP rights associated with the product.
Why Find a Manufacturer in China?
Several benefits come from working with Chinese manufacturers. Below are some of the most notable advantages of sourcing your products from China.
Variety of Suppliers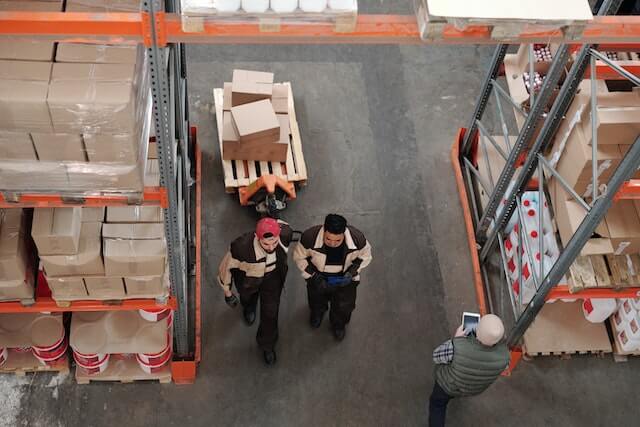 China has an expansive supplier base compared to other regions of the world. The country has invested in manufacturing and has become a substantial economic contributor not only to China but to the rest of the world.
For this reason, various suppliers are available for a particular product, allowing retailers to choose the best or one that aligns with their company objectives. Moreover, when suppliers are numerous, manufacturers have to raise their standards to remain relevant and competitive in the market.
Hence, you can access affordable, high-quality products while sourcing from China.
Low-Cost Sourcing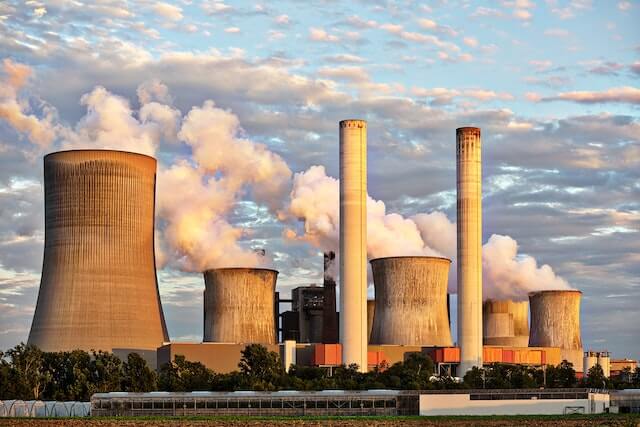 It's a no-brainer that sourcing goods from China is more affordable than anywhere else in the world. China has very low production costs, which later translate into their products. In China, labor costs, training costs, wages, and other charges are low.
This means that producing goods in China is quite cheap; hence, many foreign companies prefer to outsource to Chinese manufacturers. Retailers can make good profits and grow their businesses better when they get these products.
Customers will also appreciate cost-effective items of good quality.
High Output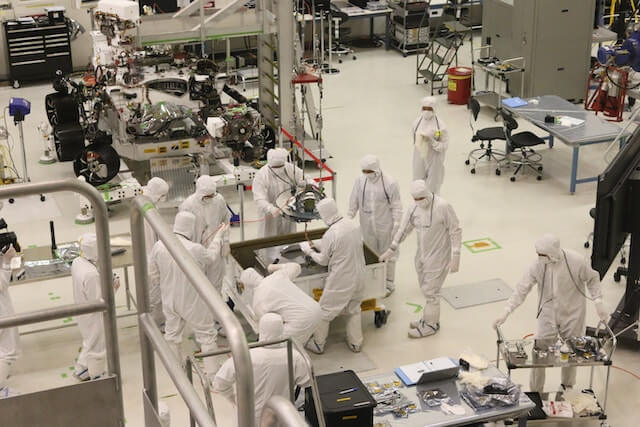 Unlike other countries where factories are limited for several reasons, China has an advantage. They are not limited in time or capacity. Most, if not all, factories in China are well-staffed, meaning production can go on 24/7.
Their production capacity is very high; hence, they can service several clients at a time. The high output can also be linked to cheap labor. Every manufacturing company gets a good number of workers since the wages are low.
When compared to other countries, wages are quite high, leading to limited time and production capacity.
Scaling Capabilities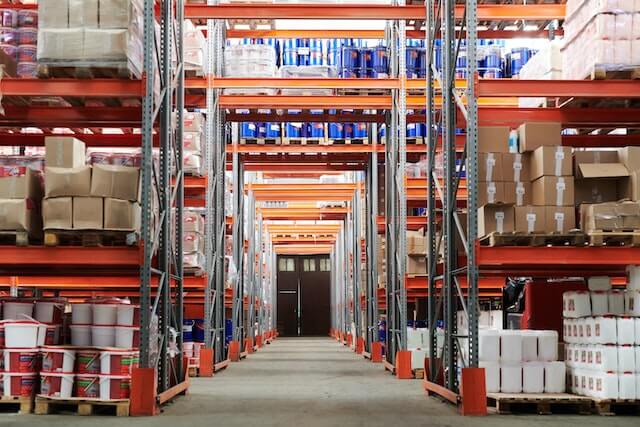 With years of vast experience in the manufacturing industry, most Chinese manufacturers have extensive skills and knowledge about this sector. For instance, if a client requests more products or a change in design, their team has all the necessary skills to get it done.
Moreover, the infrastructure in China is top-notch, which further aids in making scalability achievable. If you are starting your business and would like to expand to a bigger enterprise faster, then working with Chinese suppliers will be a better and quicker way to get there.
Also, the majority of the manufacturers in China allow a smaller minimum order quantity. They cater to both small and emerging businesses and already established ones. It will be easier to expand your business when you have access to low MOQs.
You will only order what you can sell and grow slowly from there. Sourcing from other regions cannot compare to China in terms of orders. Most have large orders that are suitable for larger enterprises.
Freedom
For entrepreneurs who like to be in control of their products and how they've been made, sourcing from China will give you the leeway to do that. When working with local suppliers, you don't usually have the liberty to overlook the production and other processes involved.
In China, most manufacturers allow customers to visit their factories and assess the working conditions of the facility and their production processes. You will have the opportunity to visit several factories before deciding which supplier you want to work with.
Inspecting these facilities will also help both parties build a good business rapport and trust that will last a lifetime.
Fewer Risks
Since manufacturers allow clients to inspect their facilities and processes, there are fewer risks to sourcing products from China. Any issues arising during production or shipping will be sorted out before the processes are finalized.
Entrepreneurs prefer working with transparent companies to be aware of any warning signs of fraud and prevent losing money. Retailers are recommended to do their due diligence before settling on any supplier.
How to Find a Manufacturer in China
Finding a supplier can be daunting, especially if you are new to the business. Also, finding a supplier internationally can prove to be even more of an uphill task that needs lots of work.
It will be a bit easier if you do the following when you want to find a manufacturer in China.
The Internet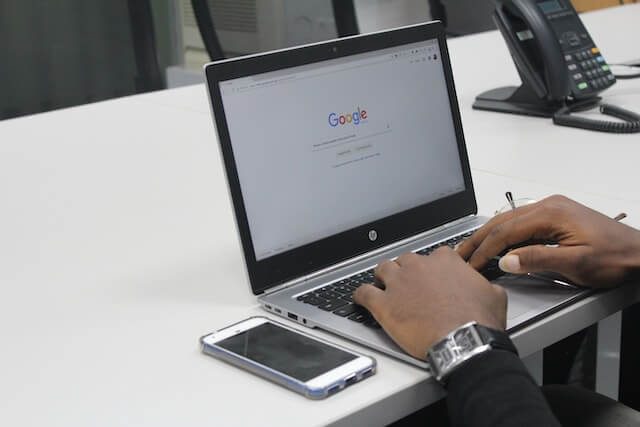 The internet is usually the first option for most people whenever they are searching for something. The internet can also be a great way to search for popular manufacturers, as it will give you lots of options.
However, the many options can also be problematic since you will be overwhelmed with who to settle for. To reduce all this hassle, you can use some special keywords that will allow you to narrow down the suppliers.
You can also search for accredited or verified manufacturers to help you filter out scams. When using the internet to find suppliers, you will have to do a lot of work since some companies disguise themselves as manufacturers. Be ready to do extensive research.
Make Use of Sourcing Agents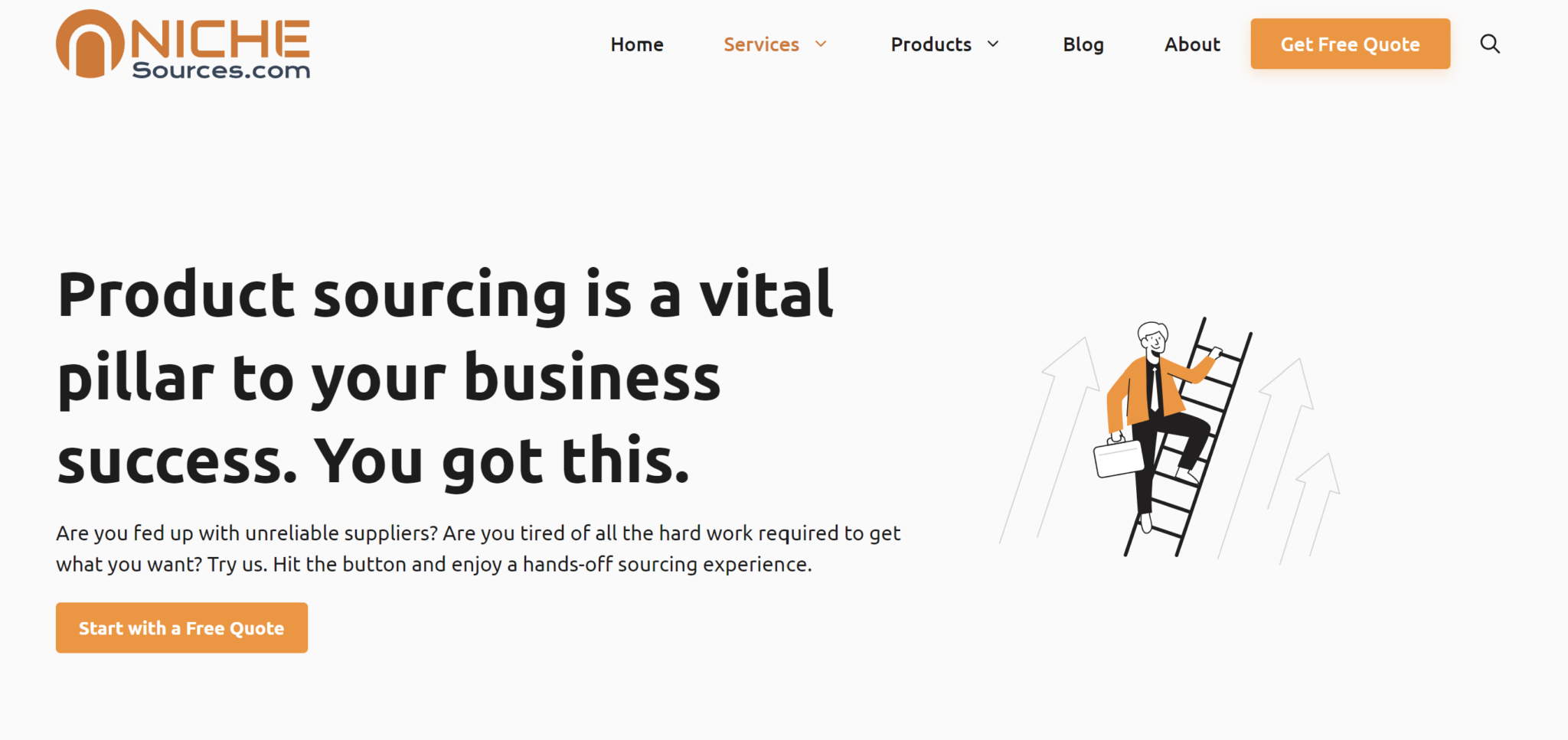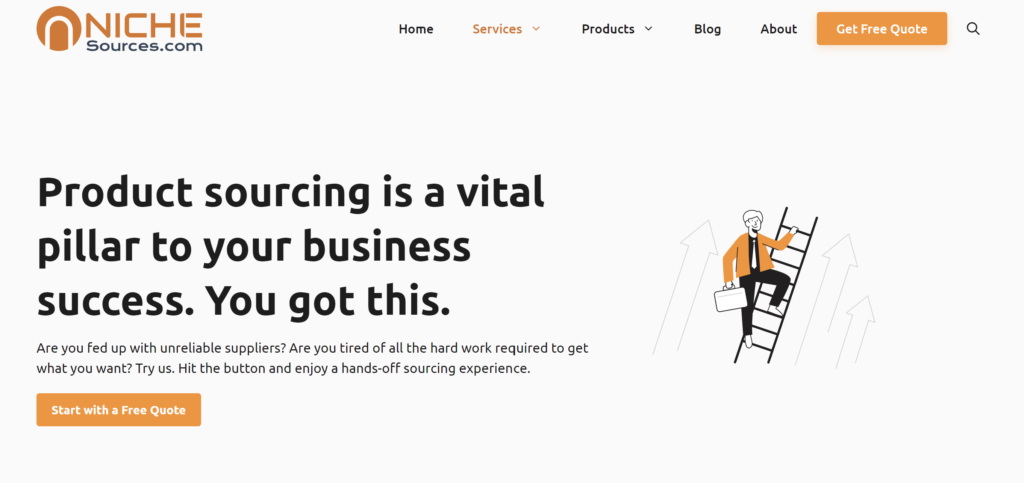 Using sourcing agents is one of the best ways to find an appropriate supplier for your business. Sourcing agents have the capabilities and expertise in the industry to help retailers find the supplier best suited for them.
Since they are specialists in this area, you will surely get the best deal on the market. Find a reliable sourcing agent who will take you step by step. Also, it is wise to work with one that offers additional services that will guarantee your business's success.
You must be ready to part with some money when working with sourcing agents. Since they do the heavy work, you will have to budget for that too. However, they guarantee value for your money.
They have contacts and have partnered with some trusted manufacturers.
Attend Trade Shows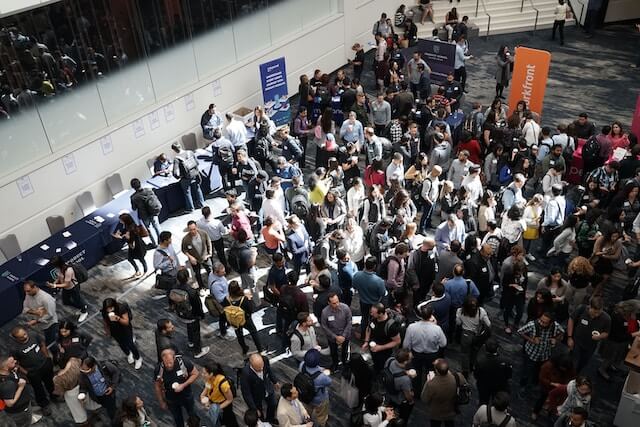 Spare some time and attend China's trade shows. Attending trade fairs is also a good way to get to know different suppliers. Several manufacturers attend trade shows because they want to advertise their company.
This is a good opportunity for retailers to interact with these suppliers and understand their processes. You will also get to sample their products and see if they suit your brand. Furthermore, these exhibits allow you to know what is available on the market and what products are trending.
However, trade fairs can be time-consuming and can also cost money, so you can plan which ones to attend. Attend those that are beneficial to your brand so that your investment does not go to waste.
Request for References
Another way to find suppliers is by requesting recommendations from your networks. You can get references from your associates, other companies, trade bodies, and so on.
Since your networks have worked with suppliers before, they are in a better position to help you find a genuine one. You can also use social media to get references.
Sites like LinkedIn also focus on businesses in general, which will be useful in your endeavor.
Tips for Choosing a Manufacturer in China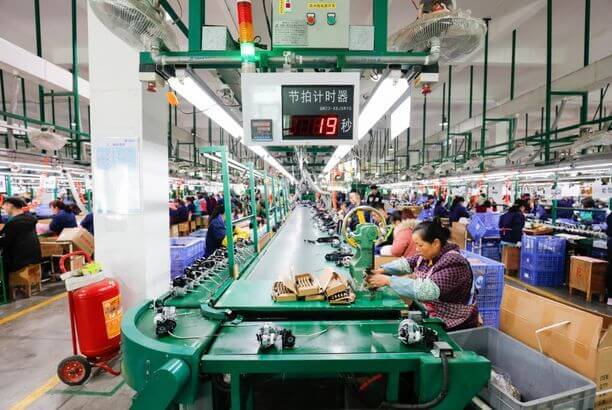 Do Your Research
Before making any commitments to a manufacturer, always take time to do extensive research. It is vital for your business that you know all the necessary information about a manufacturer. This way, you will avoid any surprises along the way that might hinder or derail your brand's growth.
If they have any credentials, including certifications, take time to verify them since some companies fake such documents to entice clients. Extensive research can also include going through previous customers' reviews and contacting some of them to find out their experiences with the manufacturer.
Customers give you a different perspective that can help you make a decision.
Visit the Facility
If you are in a position to visit the facility in person, then do so. Visiting a manufacturing plant will help you see how everything is handled at that company. From production, assembly, packaging, and shipping, it is crucial to know how everything is handled so your products will be in good condition.
Also, seeing how they treat their employees and customers can be one way of understanding who you are partnering with. Moreover, when paying a visit to the factory, remember to take a professional who understands everything better.
They will give you their opinion of the company and point out things you missed.
Compare Manufacturers
After you have shortlisted your suppliers, compare them in every aspect with each other so that you settle on the best. For instance, you can compare their prices, services, relationships with customers, offers, and so on.
All these things will matter when you start doing business. Settle for a manufacturer that will give you the best value for your money. It might not necessarily be the cheapest one, but it will guarantee efficiency, healthy relationships, and, of course, quality products.
Flexibility
Flexibility is an important aspect of any business relationship. Choose a manufacturer that is willing to listen and deliver what you want, both in products and services. Sometimes you might want a change in design or several products.
If your manufacturer is more than willing to accommodate such changes, then that is a good fit. Additionally, they will also allow you to scale up your business, if they are flexible enough,
Hire a Third-Party
A third party can be a consultant, a sourcing agent, or any other entity that you trust to help in the process. They have experience dealing with manufacturers and retailers, so they know what to look for and what to avoid.
They will also give you insight into some things you wouldn't have known about manufacturing. Additionally, third parties will handle the situation neutrally without any biases, unlike when you try to do it yourself.
Consider What You Need
Due to so many things to keep in mind while choosing a supplier, you might end up forgetting your needs. Always consider what your brand needs. You can find an excellent manufacturer that is not aligned with your company's goals.
If you want your brands to grow on the trajectory you envision, go with a manufacturer that will make it easy for you. Choose the one that suits your business perfectly to avoid future disagreements, which may lead to losses of both time and money.
FAQs
Why Are Chinese Manufacturers So Popular?
Chinese manufacturers are popular because China has become the world's manufacturing capital. They are known for their low-cost products, low taxes, cheap labor, favorable regulatory compliance, and their business ecosystem in general.
Most retailers and companies across the globe are sourcing products from China, hence their popularity. In addition, Chinese manufacturers offer customers scalability, flexibility, and so much more, making them the number one choice for business in the world.
What Are the Risks of Manufacturing in China?
Even though China is the world's manufacturing hub, sourcing products can be a challenge. There are some risks you will encounter that might affect your business. Some of them include;
Finding the appropriate manufacturer among the many available.
Language barrier; hence you will have to find an interpreter.
Shipping logistics is sometimes challenging.
The quality of some products is not always guaranteed depending on the manufacturer.
Intellectual property risk is high.
However, working with a sourcing company is usually helpful, as they will find a manufacturer that is risk-free and still within your budget.
Why Should I Hire a Sourcing Agent in China?
Hiring a sourcing agent in China is one step forward in your success journey. There is a lot of uncertainty in China; hence, working with a company that knows what they are doing is the best investment you can make for your business.
Due to the high risks associated with buying goods from China, sourcing agents know which manufacturers are trusted and which are not. They will help you through the process and make it easier.
Can You Get High-Quality Products From China?
Yes. While there have been reports of counterfeit products originating from China, it is important to note that China is also a major producer of high-quality goods. Some of the world's largest brands are from China, including smartphones and vehicles.
Quality issues only arise due to the numerous manufacturing companies present in the country. Not all of them adhere to quality standards like the rest. But rest assured, there are very high-quality products from China.
Conclusion
To sum up, finding an appropriate manufacturer in China will all depend on you. You have to put in the work, time, and money to find a suitable manufacturer that you will work with for a lifetime. Niche is a sourcing agent that has established its presence in the Chinese market, guaranteeing you quality services.
We work with a vetted network of manufacturers and suppliers to ensure we give our clients the best they can get. We offer services such as product sourcing, branding, drop shipping, product development, order fulfillment, and so much more.
Why stress over sourcing products when you can request a free quote from us? Take a chance with us, and we will help your business reach its full potential.