China is globally renowned as a source of affordable innovative products. Its manufacturing sector is also lauded for its high output capabilities and efficiency.
That said, when sourcing goods to resell, it is important to be strategic. Aim for products with high demand, unsaturated supply, and good profit potential.
To help you get started, we have done the research and come up with a shortlist of cheap products from China that are worth considering. They are spread across different niches and price ranges to suit different businesses.
Read on.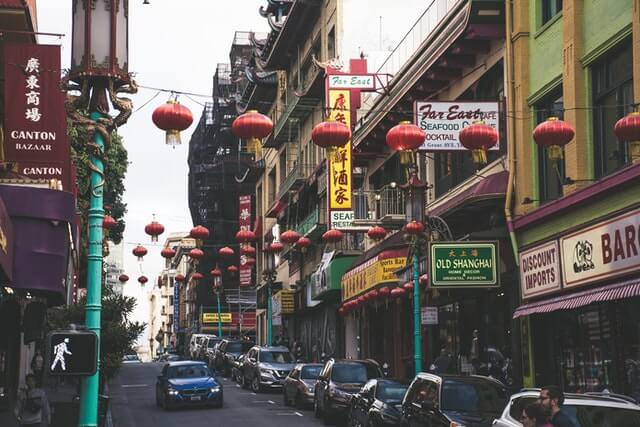 Note: All prices are estimates based on prevalent prices at the time of writing. Profit margins are also solely based on price and do not factor in business overheads such as shipping and taxes.
Cell Phone Car Mounts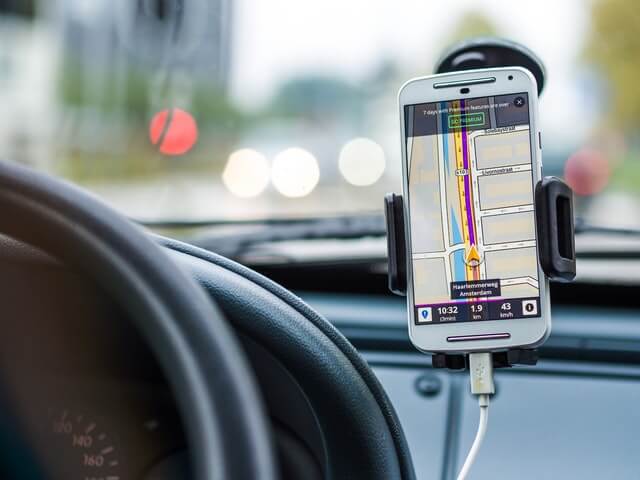 Cell phone car mounts are highly convenient for drivers that would like to safely use their phones for navigation or respond to calls hands-free.
However, their designs vary based on the model, the mechanism used to hold the cell phone, as well as the ease of installation.
Look out for mount models that are compatible with a wide range of phones. Be sure to also stock enough variety for both Apple and Android devices. Consider crucial factors such as durability, reliability, and easy installation too.
Average Price
$0.50
MOQ
200 pieces
Average selling price
$6 per piece
Potential profit margin
$5.50 per piece (91.6%)
(Electronic) Pest Repellers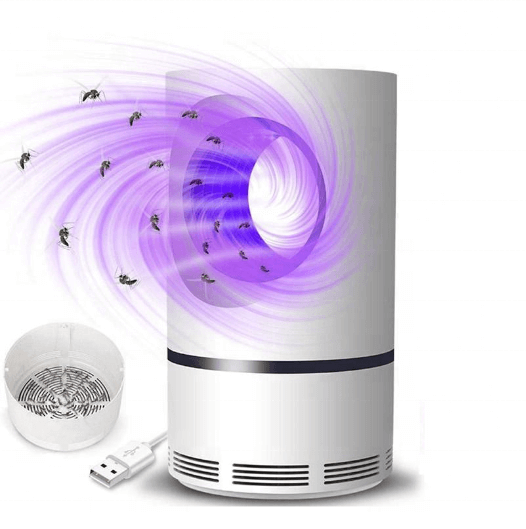 Pesticides are effective but their chemicals can have negative effects. Using pesticides in the kitchen can, for example, lead to the contamination of food.
Electronic pest repellers provide a great alternative to this dilemma. They help get rid of pests without the use of chemicals at a one-off budget-friendly cost. They also come in a variety of models for different pests such as mosquitoes, cockroaches, and rats.
Average Price
$12.50
MOQ
50
Average selling price
$25
Potential profit margin
$12.48 per unit (49.9%)
Backpacks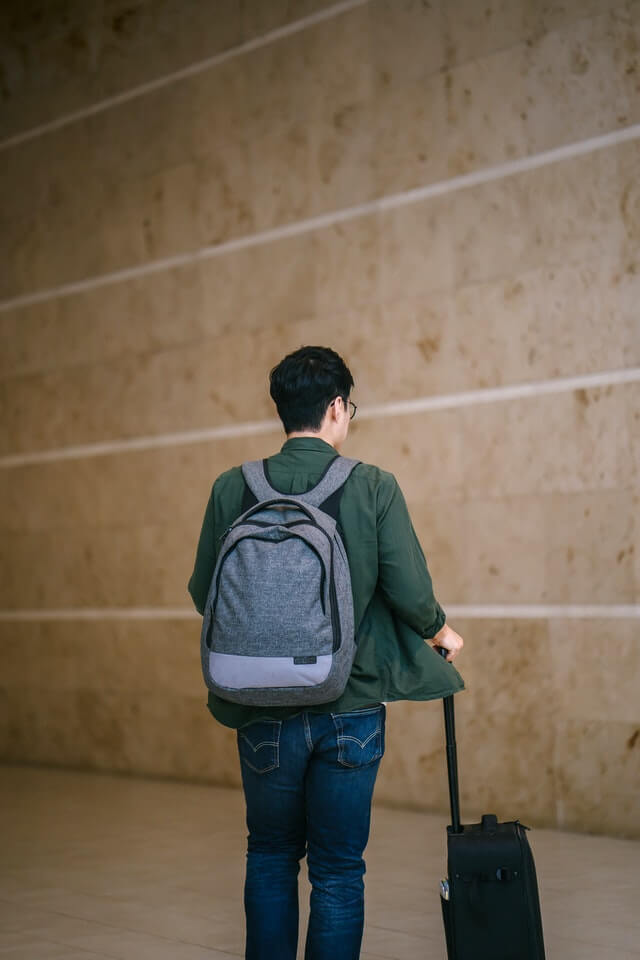 Backpacks are brilliantly diverse in that they come in designs ideal for different target markets. You can stock backpacks for:
School-going children
Parents with infants and toddlers
Hikers
Fishermen
Campers
Military personnel
Students and professionals that travel with laptops
The trick here is to identify what kinds of backpacks customers in your market need and deliver exactly that. Some wholesale backpack suppliers even allow bulk buyers to place mixed orders comprising different backpack designs.
Average Price
$7.80
MOQ
1 piece
Average selling price
$30
Potential profit margin
$22.2 per bag (74%)
Gel Nail Polish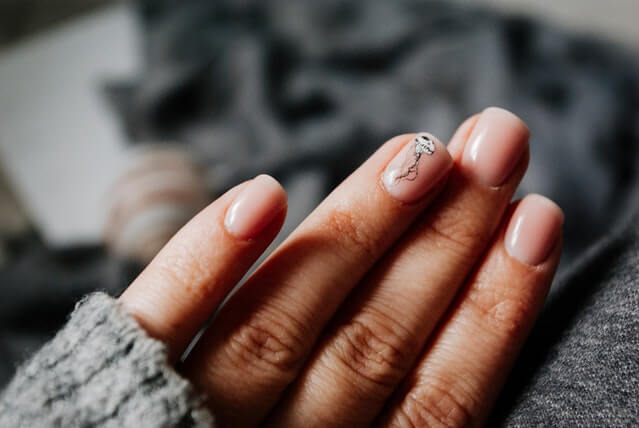 Gel nail polish took the beauty world by storm. It is preferred to typical nail polish because it lasts longer after application.
Lots of suppliers have since leaped on the bandwagon to supply gel nail polish to nail salons and beauty shops. However, you can edge into the market by offering superior quality nail polish and dynamic color options that other suppliers may not have caught on to.
Average Price
$0.85 to $1.80
MOQ
60 units
Average selling price
$2.66 per unit
Potential profit margin
$1.81 to $0.81 ( 68% – 30%)
Make-Up Brushes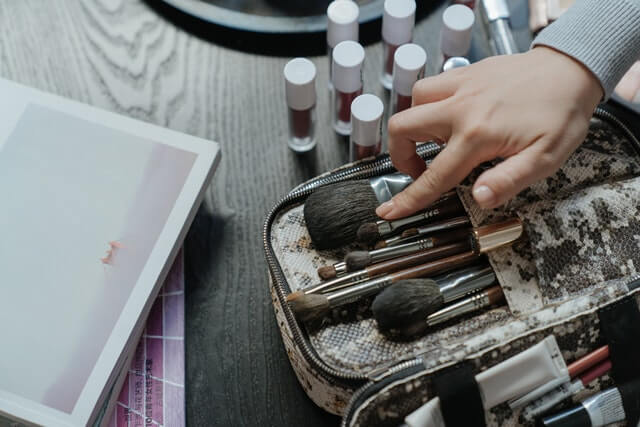 Research data indicates that over $80 billion worth of color cosmetic make-up will be sold across the globe in 2022. All the consumers responsible for these purchases have one thing in common; they all need make-up brushes.
You will be spoilt for choice when it comes to sourcing wholesale make-up brushes. Nevertheless, insist on brushes with quality bristles that are:
Not abrasive
Hypoallergenic
Easy to clean
Average Price
$5.50
MOQ
100 sets
Average selling price
$12 per set
Potential profit margin
$6.50 per set (54%)
False Eyelashes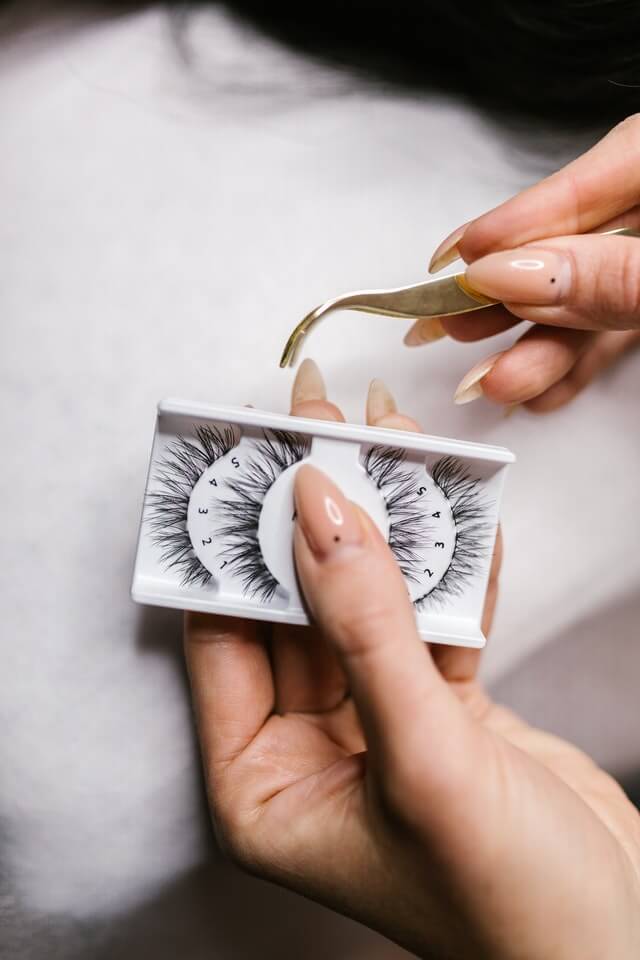 False eyelashes are now commonly used as part of make-up routines. Eyelash manufacturers offer a wide range of lengths and lash densities to suit different tastes.
Most entrepreneurs overlook false lashes because their wholesale prices are extremely low. Yet, therein lies their advantage. You can buy them for as low as $0.40 and sell them for over a dollar which is quite a decent margin. Plus, consumers buy them regularly.
Tip: Do not compromise on the quality of false eyelashes or the complimentary adhesive that comes with each pair. They can both have catastrophic effects on your customers if they do not meet health safety standards.
Average Price
$1.20
MOQ
100 sets
Average selling price
$3 per pair
Potential profit margin
$1.80 ( 60%)
Acne Patches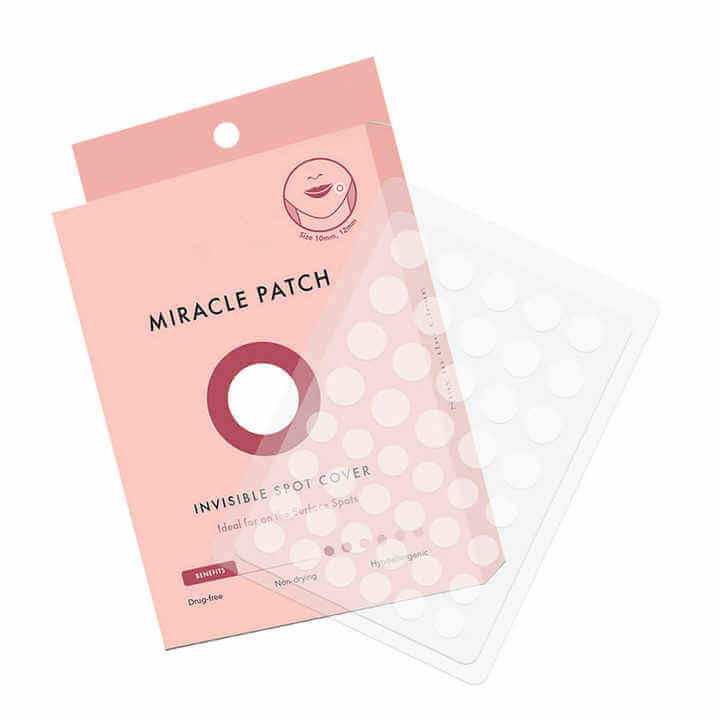 Acne patches are also known as hydrocolloid patches. They are small, bandage-like, and contain unique chemical formulations that help drain pimples.
Skincare experts highly commend these patches because they are less abrasive to the skin compared to manual pimple-popping. Lots of consumers have subsequently adopted them as part of their skincare routines, causing their demand to rise.
Do your due diligence to find acne patches that have safe ingredients and meet the health standards of your country.
Average Price
$0.50
MOQ
200 pieces
Average selling price
$16
Potential profit margin
$15.50 per set (96.8%)
Ring Lights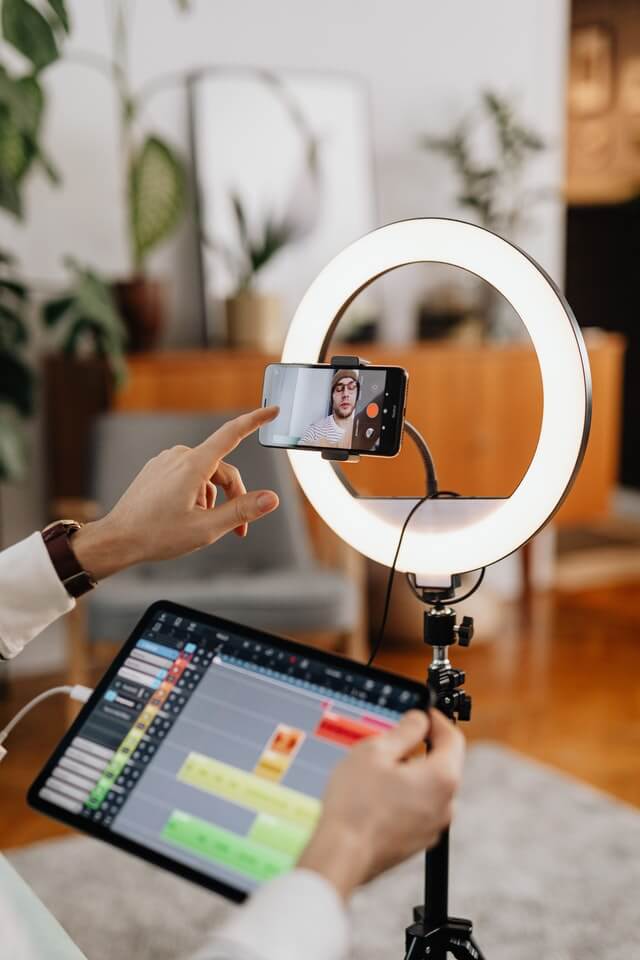 Content creation is now a booming business and in today's world, authentic content is made on the go. Still, the lighting has to be just right whether the content is being made for fun or professional purposes. Ergo the necessity of ring lights.
Ring lights come in tabletop designs while others have stands with adjustable lengths. It may be wise to stock up on both options.
Average Price
$7 to $15
MOQ
1 unit
Average selling price
$26 to $32
Potential profit margin
$19 to $17 per unit( 76% to 53%)
Knife Sets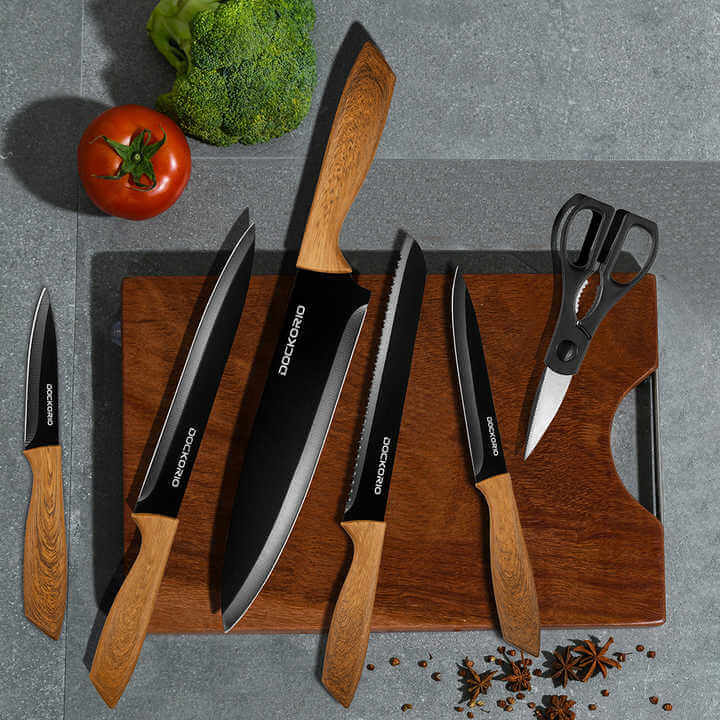 Any kitchen would hardly be complete without a reliable set of knives. Thanks to ancient Chinese swordsmith traditions, China is a leading knife manufacturer and offers an incomparable variety of them. They are also very affordably priced especially when bought wholesale.
Average Price
$4.62
MOQ
100 sets
Average selling price
$29 per set
Potential profit margin
$24.38 per set (84%)
Garlic Presses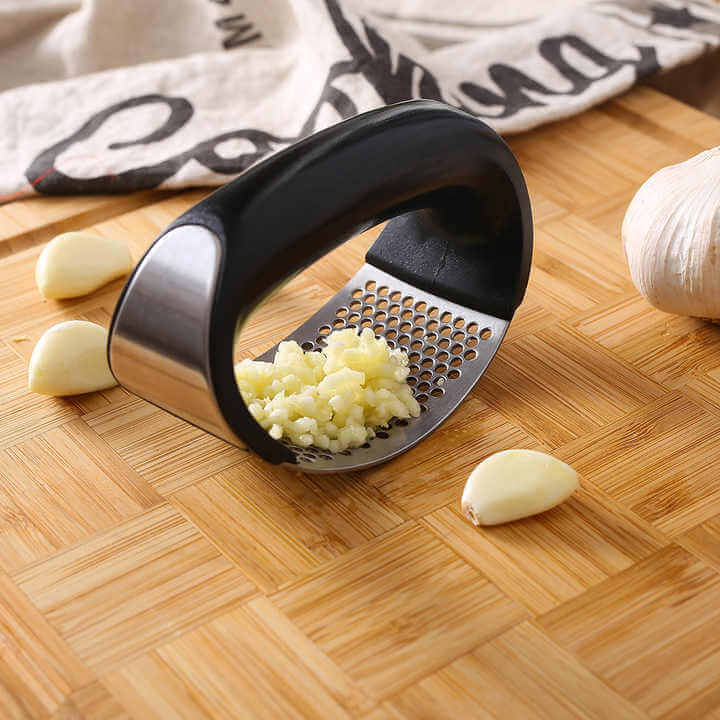 Garlic presses are much easier and faster to use than a pestle and mortar. They also take up less room and are easy to clean. In a nutshell, they offer convenience that buyers simply cannot resist.
Insist on top-notch designs made of durable materials that will not depreciate after a few presses. Any metals in the design also have to be made of food-safe materials like quality stainless steel.
Average Price
$1.65
MOQ
100 units
Average selling price
$8
Potential profit margin
$6.35 per unit (79%)
Portable Blenders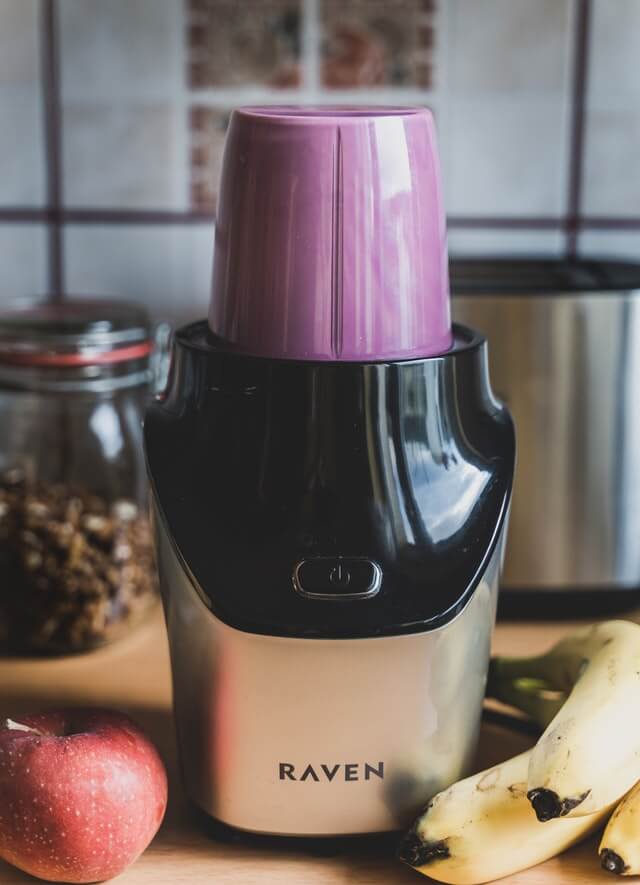 Blenders come in handy when it comes to making smoothies, juices, or even purees. Unfortunately, it is cumbersome to carry along a blender during travel or outdoor adventures.
Portable blenders fulfill this unattended need with ease. Moreover, they are cheaper and work just as effectively. Look out for brands with sufficient blending power and adequate battery strength if you opt for rechargeable designs.
Average Price
$18
MOQ
120 units
Average selling price
$33
Potential profit margin
$15 per unit (45%)
Wi-Fi Extenders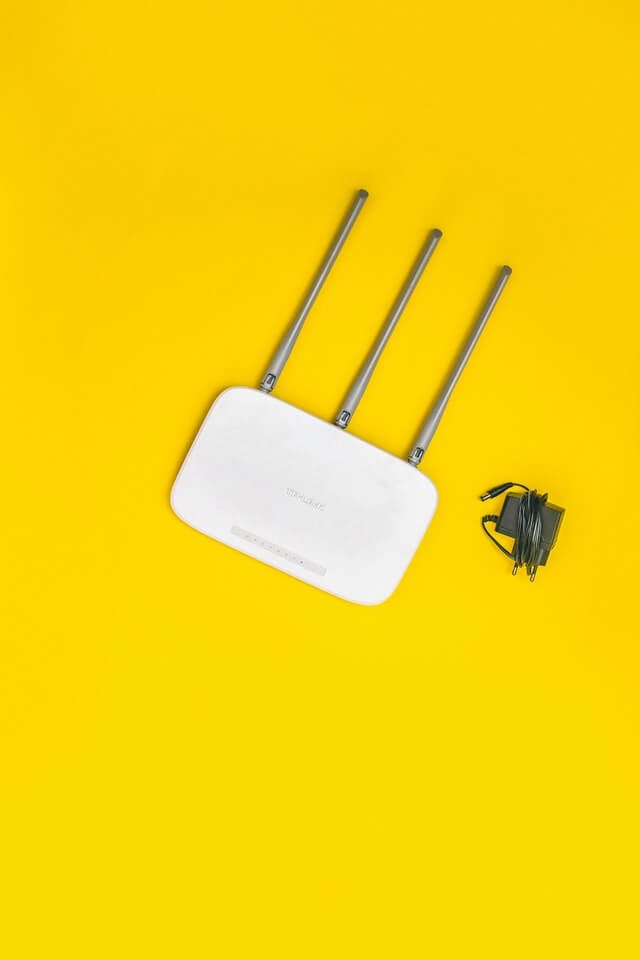 Internet connectivity is now fundamental in day-to-day tasks both at home and in workspaces. Signal strength can, however, become spotty in large spaces if there is no wifi extender to boost transmission.
Take time to research the needs of your market because Wi-Fi extenders vary based on the Mbps they can handle and the range of extensions that they offer.
Average Price
$14.50
MOQ
100 units
Average selling price
$33
Potential profit margin
$18 per unit (56%)
LED Strip Lights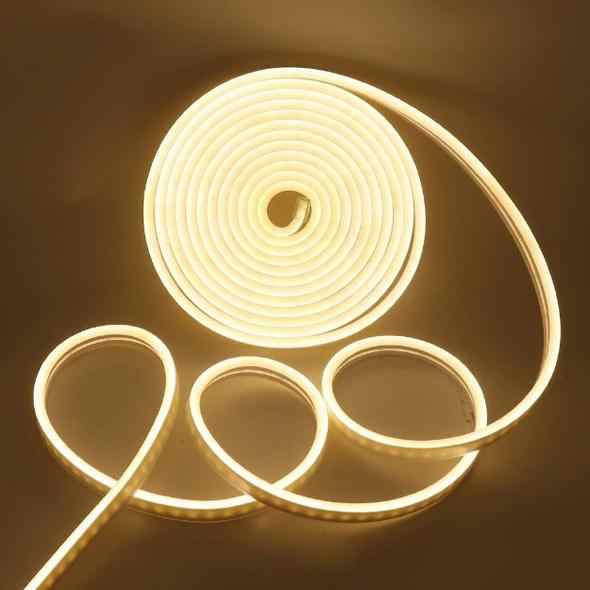 LED strip lights provide flexible indoor and outdoor lighting solutions. They are available in multiple colors and some models can also be controlled remotely or programmed to light up in specific sequences.
Google Trends shows a significant and consistent interest in LED strip lights evidenced by frequent user searches. You only need to identify what features and types of LED strip lights your target market may prefer.
Average Price
$4.16 per 100 meters
Average selling price
$29 per 100 meters
Potential profit margin
$24.84 per meter (85%)
Security Cameras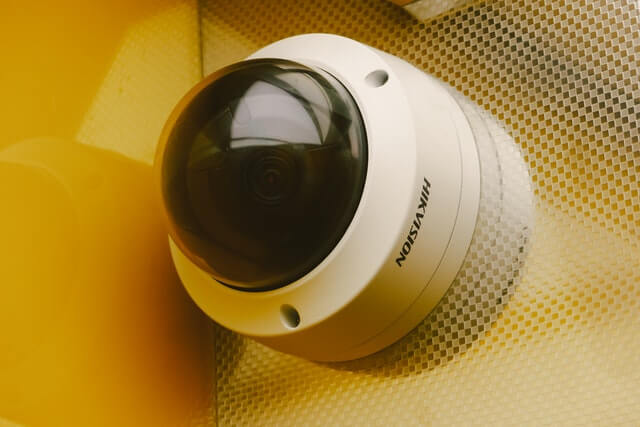 Security cameras were previously only accessible to a chosen few due to their high cost. The evolution of technology has helped change this by making them more affordable and providing a much wider array of models to choose from.
Your options will range from nanny cams and outdoor cameras to smart cameras and night-vision cameras, among many others. Look out for reputable brands that your customers can depend on. Ease of installation is equally a crucial consideration for most buyers.
Average Price
$25
MOQ
100 pieces
Average selling price
$70
Potential profit margin
$45 per unit (64%)
Smart Doorbells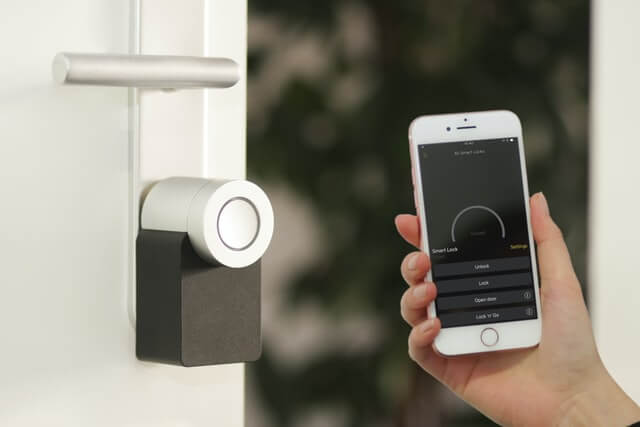 Run-of-the-mill doorbells serve their purpose but smart doorbells offer a lot more value. Different models enable homeowners to:
Get a notification when there is a guest at their door even when they are away.
Chat with guests at the door/gate through an audio port.
Have video communication with guests through two-way screens with audio ports.
Like any other device, smart doorbells with more features sell at a higher price. Customers may, however, still find them worth buying. Alternatively, you could first test the market with more affordable models to see how customers respond to the concept.
Average Price
$21 to $35
MOQ
1 unit
Average selling price
$57
Potential profit margin
$22 per unit (38%)
Sunglasses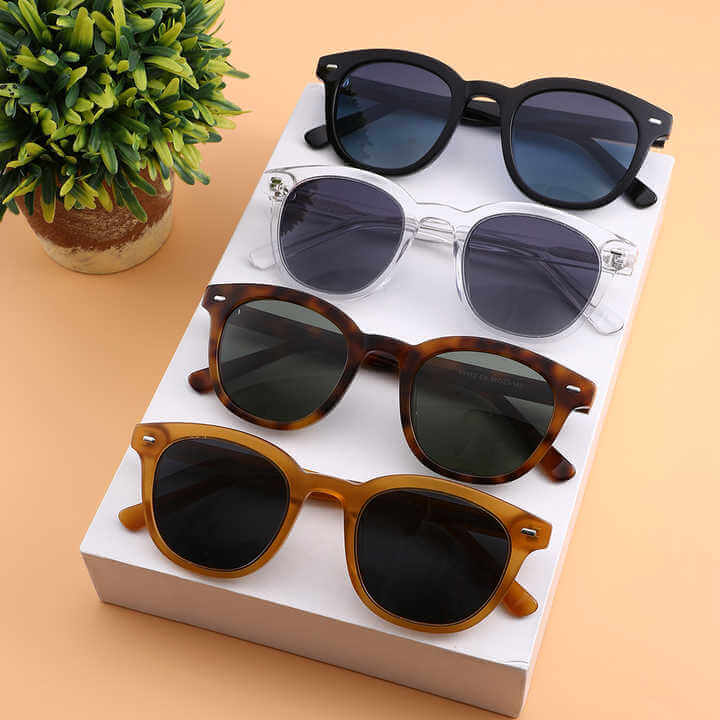 When summer comes around, stylish sunglasses become a must-have. On the other hand, if your target market is within the tropics, sunglasses are a necessity for most of the year.
In either case, the magic lies in sourcing a collection of sunglasses that shoppers can not turn down. Additionally, strive to find sunglasses suppliers that update their designs regularly and use innovative materials such as bamboo or colorful embellished frames.
On lenses, insist on the best protection possible against UV rays. Extra features such as anti-glare and cases for the sunglasses are also a plus.
Average Price
$5.30
MOQ
100 pairs
Average selling price
$13
Potential profit margin
$7.70 per pair (59%)
Toys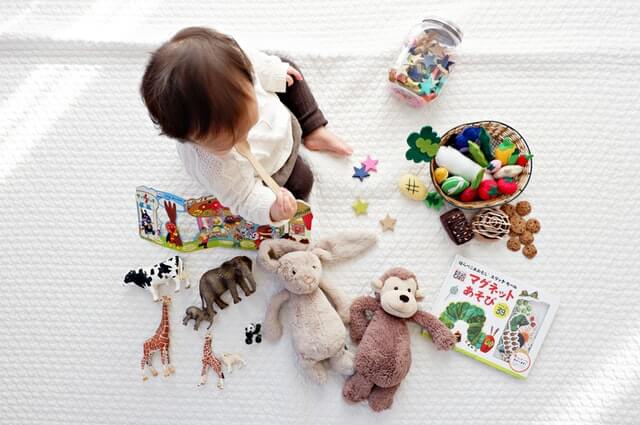 Toy manufacturers in China are highly innovative and produce a vast range of toy designs. Some focus on educational toys that help with child development while others offer entertainment-oriented toys.
You can choose to stock one or both types of toys. However, the most crucial factor is to ensure that any toy you choose meets the recommended child safety standards in your jurisdiction. An increasing number of consumers now also prefer BPA-free and eco-friendly toys.
Average Price
$1.44
MOQ
108 units
Average selling price
$17 per unit
Potential profit margin
$15.56 per unit (91%)
Pet Carriers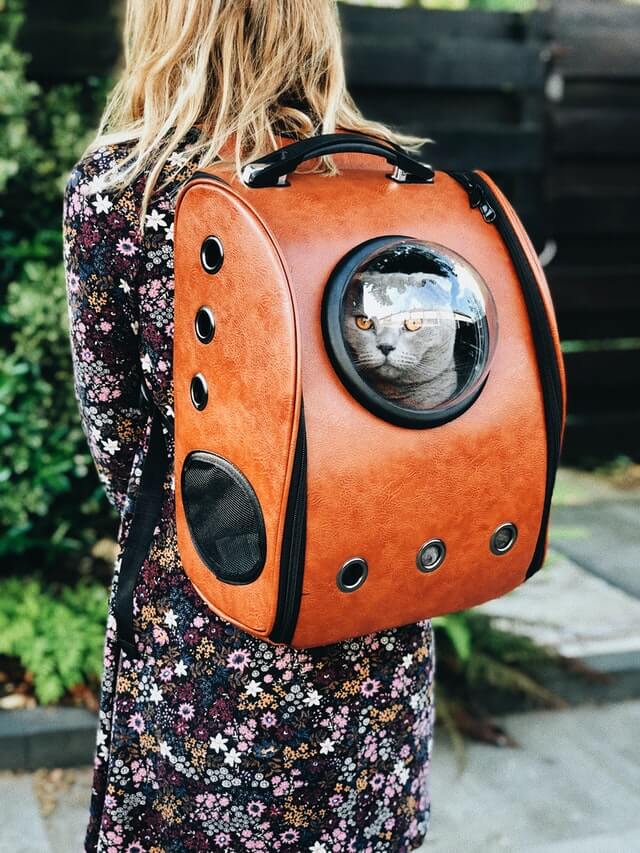 Studies show that most pet owners consider their charges to be family members. They, therefore, bring their pets along when running errands, taking road trips, and on vacations. This has led to an upsurge in demand for pet carriers.
Aim for pet carriers that are:
Comfortable
Breathable
Compact
Easy to carry
Safe i.e. have safety straps to secure the carrier in cars or zippers to limit pet movement etc.
Average Price
$11.09
MOQ
50 pieces
Average selling price
$39
Potential profit margin
$21.90 per unit (61.7%)
Reversed Inverted Umbrella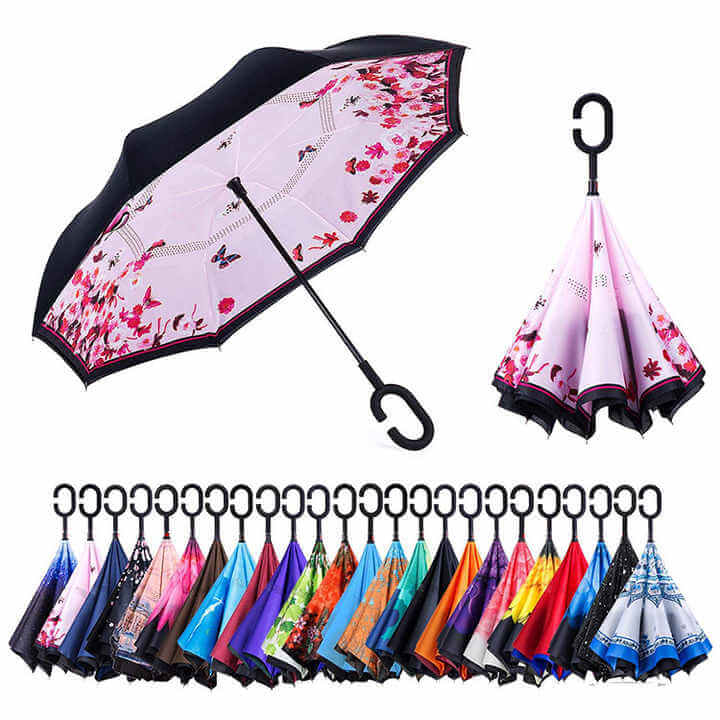 Reversed inverted umbrellas were mainly designed with commuters in mind but they work just as well for anyone else. They offer convenient features that typical umbrellas do not.
For starters, they fold towards the opposite side of the handle which helps drain rainwater without getting everyone else wet. They also have handles with ample room for users to hold onto even when they are juggling other kinds of luggage.
As an extra selling point, most manufacturers produce these umbrellas in vibrant colors. Some also offer designs that fold into compact sizes.
Average Price
$3
MOQ
50 pieces
Average selling price
$21
Potential profit margin
$18 per piece (85%)
Laundry Bags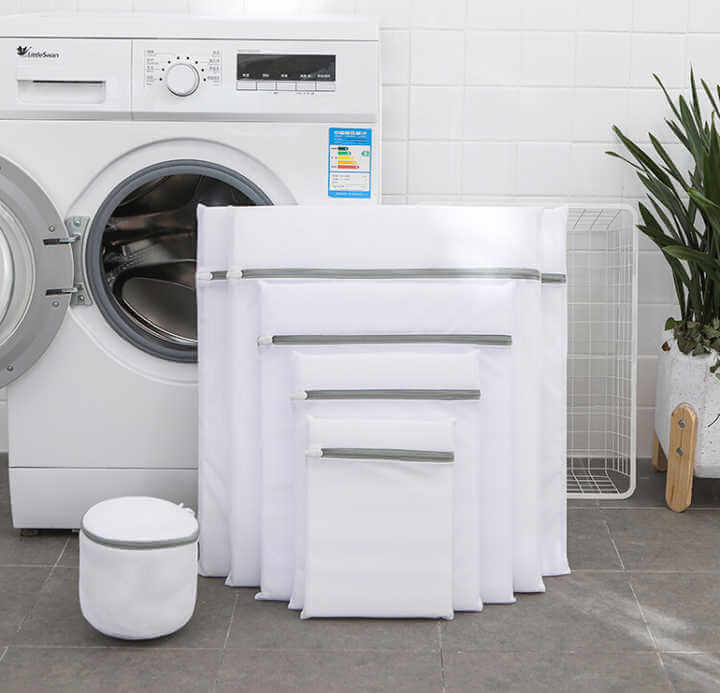 Laundry bags are used in homes as well as hotels and laundromats. Some are used to hand in laundry while others make it possible to clean items like bras and other delicates in washing machines.
As with most products, quality laundry bags cost slightly more. Yet, even then, the profit margins are almost bizarre because they sell for almost 7 times the price on Amazon.
Average Price
$1.99
MOQ
100 pieces
Average selling price
$12.99
Potential profit margin
$11 (84.6%)
Tips on Sourcing Cheap Products From China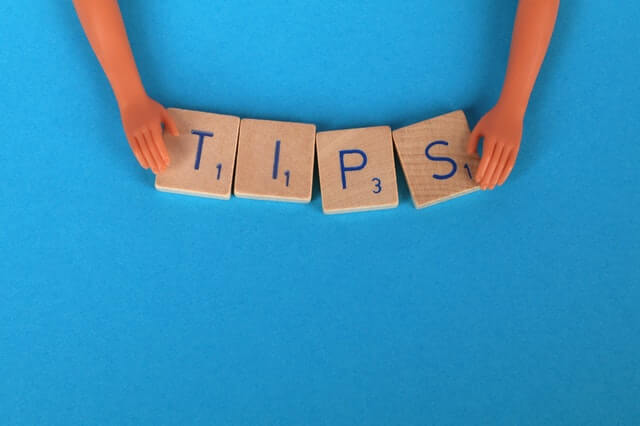 Prioritize Quality Over Price
If you have to choose between brands based on quality, choose the higher quality products. They will be better for your business than cheap products that customers may use only once and begin experiencing problems.
Admittedly, better-quality brands are sold at slightly higher prices. However, your customers will embrace them and even recommend them to others because they will get great value for their money.
Research Your Market
Every target market has unique needs and these needs influence the kinds of products they are likely to buy. Subsequently, it is prudent to research your target market and find suitable goods.
Similarly, consider other essential factors such as:
Your competitors – the fewer the better; saturated markets are hard to penetrate.
Purchasing power – aim for products that are within a price range that your target market is willing to pay.
Product appeal – do the products you are considering solve any problems for your target market? What are the benefits that would draw customers to buy them?
Insist on Documentation
Request a purchasing contract from your supplier outlining the terms of delivery that you have both agreed to. Have all correspondence in writing and keep receipts and records of any financial transactions.
These documents will serve as proof should any disagreements arise between you and your suppliers. Soft copies will also suffice where hard copies are not an option.
If you are sourcing goods through online platforms like Alibaba, be sure to adhere to the rules set for communication. Using other channels may limit the assistance you get when resolving disputes. Still, use the mandated channels to document all agreements.
Do Your Due Diligence on Suppliers
Take your time and compare suppliers. Consider the prices they are offering, the quality of their products, turnaround times, and shipping terms.
Go a step further and evaluate their reputations. What ratings and reviews have they received from other buyers? Do they deliver orders on time and in good condition? Are they duly registered with business authorities in China?
Use this information to create a shortlist of suppliers that you can ask to provide samples before making your final decision.
FAQ about Cheap Products from China
Why Are Products from China Cheaper?
The low cost of goods made in China is caused by multiple factors. They include:
Government goodwill – the Chinese government supports the manufacturing industry through fair taxation, subsidies, and general ease of doing business. Consequently, businesses do not incur high costs that they have to recoup through pricing.
Economies of scale – most factories in China manufacture products in bulk which means they source raw materials at wholesale rates. They also produce hundreds/thousands of units in one cycle which is cheaper than many small cycles.
Access to raw materials – most raw materials needed for product manufacturing are either available within China or in neighboring Asian countries. Wood and bamboo, for example, are sourced from controlled forests while most plastic is recycled.
Unrivaled infrastructure – whether a manufacturer operates in Yiwu, Shenzhen, or Chengdu, they have easy access to quality road, rail, water, or air transport to transport their products. This lowers transport costs which often inflate product prices.
Technology – the automated machines used in China's factories incomparably lower the cost of production. They increase productivity, lower labor costs, and increase efficiency. Manufacturers, therefore, still make a profit even if they sell at cheap prices.
How Much Cheaper Are Products from China?
The percentage varies based on the type of product in question. However, as a ballpark estimate, it is fair to say that most products made in China are about 20-30% cheaper than those made in the EU and the USA.
In an interesting twist, it may be cheaper to source some goods in other Asian countries like Vietnam or Pakistan. Nevertheless, they have not made themselves as accessible to international buyers as China has. Government red tape and other factors also present hurdles.
What Is the Safest Way to Buy Cheap Products from China?
Buying goods in collaboration with a verified professional sourcing company is arguably the safest way to shop in China.
Let's expound on this a bit more for a better perspective.
Sourcing goods in China is an immersive experience. There are tons of options and every product seems more innovative than the last. Manufacturers, middlemen, and wholesalers also offer lots of great bargains that you may be hard-pressed to ignore.
However, the devil, as they say, is in the details. Whether you are shopping online or in-person, you may encounter challenges such as:
Language barriers – Mandarin is the official language in China and not all businesses have staff that are fluent in English. Signs, price tags, and other important information is also presented in Mandarin and you may manage to make it out.
Unscrupulous middlemen – most middlemen sell goods at higher prices than you would get if you bought them straight from the factory. Their reliability and the authenticity of their goods are also questionable.
Quality issues – at first impression, most goods may look appealing but their quality drops drastically after the first few uses.
Complexities of import-export procedures – if you are not familiar with shipping Incoterms, quality certificates, export clearance documents, and so on, buying goods from China may be an uphill climb.
A credible China-based sourcing agent understands the ins and outs of the manufacturing industry and the processes that come with import-export trade. So, whether you plan to visit China or want to buy remotely, they would be able to help you:
Find the right manufacturers for the products you need
Negotiate fair prices, MOQs, and other supply terms
How Do I Source Cheap Goods from China?
The Chinese government and the manufacturing community have significantly invested in making the country and its suppliers accessible to international buyers. As a result, you can source goods:
Online – lots of manufacturers have well-designed websites where you can view or request their product catalogs. You can also find countless suppliers of cheap products on e-commerce platforms like CJ Dropshipping or Alibaba.
At trade fairs – Chinese manufacturers lead the rest when it comes to hosting and attending trade fairs both locally and internationally. You can visit any of these events, interact with them, view their products, and negotiate favorable buying terms.
By visiting China – you can plan to visit China and save up in advance. A guide or sourcing agent can help you explore factories and wholesale markets for cheap goods. Tourists are now also allowed to access Alipay for safe and easy payments.
A sourcing company – you can hire a sourcing company to find suppliers or source cheap products on your behalf. They can also handle the buying processes upon your approval, collect the goods, and arrange shipping to your country.
Final Word
It is easy to state that China offers cheap products but listing them alongside their prices offers a clearer perspective. Plus, these are only a scratch of the surface; there are still lots of other products that you can explore.
Do you have ideas for cheap products from China that you would like to buy and resell? Not sure where to start? Let us help. We provide top-tier sourcing services and have the experience and networks to find all the products you need.
Send us a brief detailing your product sourcing requirements, request a free quote, and we will get back to you with all the solutions you need.