Sourcing goods from manufacturers is highly recommended due to their unbeatable factory-rate prices and services, among other advantages. However, it is not always a viable option due to issues like MOQ restrictions or difficulty accessing manufacturers.
On the bright side, wholesalers are often more accessible and tend to have more flexible supply terms. You may, therefore, have an easier time sourcing goods from them if you can not find a manufacturer that can accommodate your supply needs.
Not sure how to find wholesalers? Cozy up and read on. You will have all the tips you need on finding wholesalers by the end of this blog.
Let's get right into it, shall we?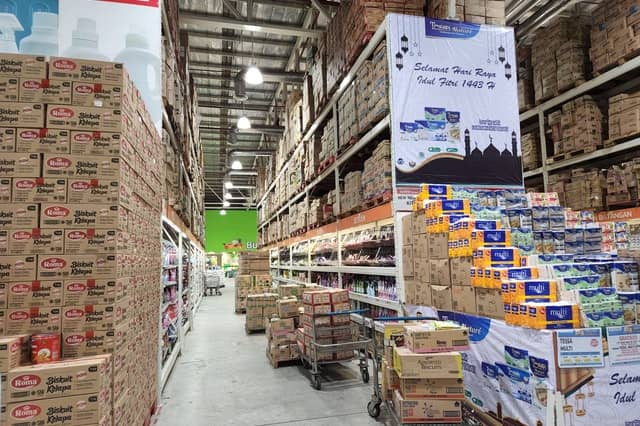 What Is a Wholesaler?
A wholesaler is a vendor that buys products from different manufacturers and sells them to retailers in bulk. They sell at friendly prices inclusive of markup to earn a profit.
In terms of product variety, different wholesalers offer different selections of goods. You may find wholesalers that:
Sell one type of product e.g pens, fabrics, etc.
Specialize in one niche such as cosmetics.
Sell a wide variety of products from household goods to party supplies and more.
What Are the Functions of Wholesalers in the Supply Chain?
Wholesalers bridge the gap between manufacturers and consumers. They do so by:
Making Goods Easily Accessible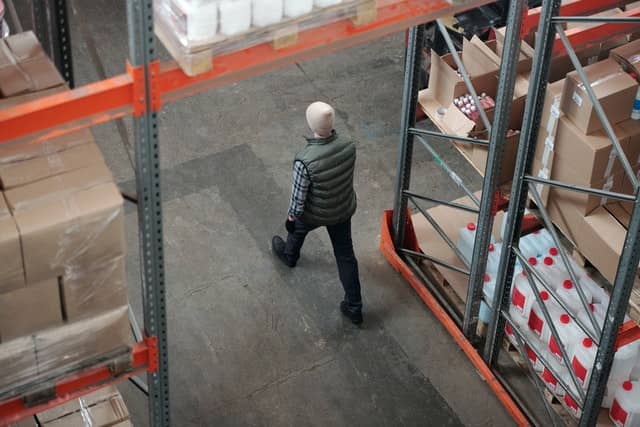 Manufacturers focus their efforts and capital on the production of goods. They thus rarely have enough resources to ensure that their products get to retailers and other consumers.
Moreover, factories are usually built on the outskirts of cities where they are closer to raw materials and have adequate space for their equipment.
Both of these circumstances can make it expensive and time-consuming for retailers to access manufacturers. So, having wholesalers spread out in more convenient locations makes it much easier for retailers to buy inventory.
Introducing Goods to Retailers
Wholesalers interact directly with manufacturers of different types of products. This enables them to learn about new products or improvements that a manufacturer may have made to a product.
Wholesalers later pass on this new information to retailers that buy goods from them. This can be done by suggesting new/trending goods or sharing updated product catalogs from manufacturers.
Providing Affordable Access to Goods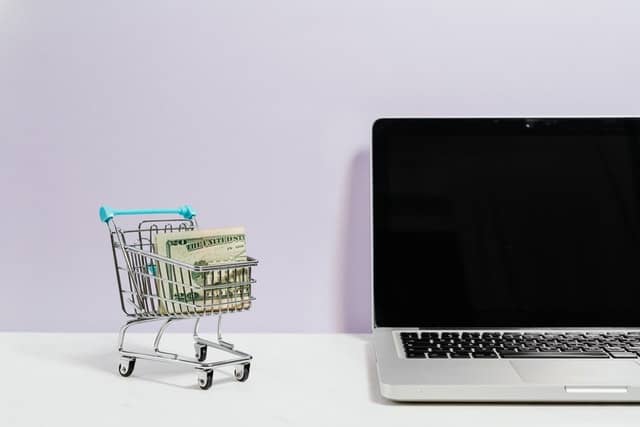 Manufacturers operate on a large scale. Subsequently, in most cases, you would have to buy goods from them in bulk to access factory-rate prices.
The challenge here is that sometimes manufacturers have high MOQs that small to medium retailers may not be able to afford.
Once again, wholesalers come to the rescue because they can buy from manufacturers in bulk and resell to retailers in smaller quantities. More importantly, wholesale prices remain affordable enough for most retailers.
Pros and Cons of Wholesalers
Like all business models, wholesalers have their benefits and downsides. Let's explore a few of them for a balanced perspective.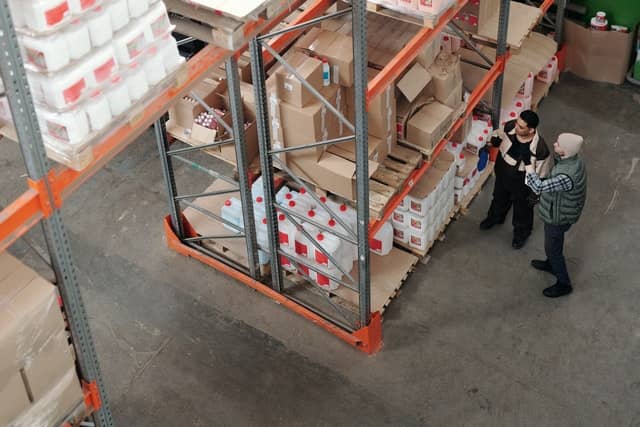 Pros
Easy access – Wholesalers make it possible for retailers to buy goods in more convenient locations. This saves retailers time and the difficulty of coordinating the transportation of goods from far-flung areas.
Product variety – most wholesalers sell products from different manufacturers. You can thus buy different brands of goods and offer your customers a wider variety of products.
Fair pricing – wholesale prices may not be as low as factory prices but they are affordable. Plus, it is fair for wholesalers to charge a little more than manufacturers because they incur multiple costs to make goods easily accessible to you.
Flexible order quantities – wholesalers sell goods in bulk but their MOQs are often low. Some even have no MOQs and instead award discounts based on the quantity of goods that you buy. You are also free to buy as many products as you need.
Perks of loyalty – wholesalers usually offer various perks to loyal long-term customers. The perks can range from free delivery to credit facilities or better discounts from one-off buyers may get.
Cons
Limited suitability – buying goods from a wholesaler may only suit your needs while your business is making low to medium sales. It may be better to start sourcing directly from manufacturers when your sales get higher and you need to restock frequently and in bulk.
No factory services – wholesalers buy products from manufacturers for resale. As such, they may not be an ideal supplier if you need services like custom labels or custom packaging.
Best Ways to Find Wholesale Suppliers
Finding a wholesale supplier may take a bit of time and some research. However, the good news is that there are many ways to do it and you will have plenty of options to choose from.
Here are some methods you can use to find the right wholesaler for your needs.
Use an Internet Search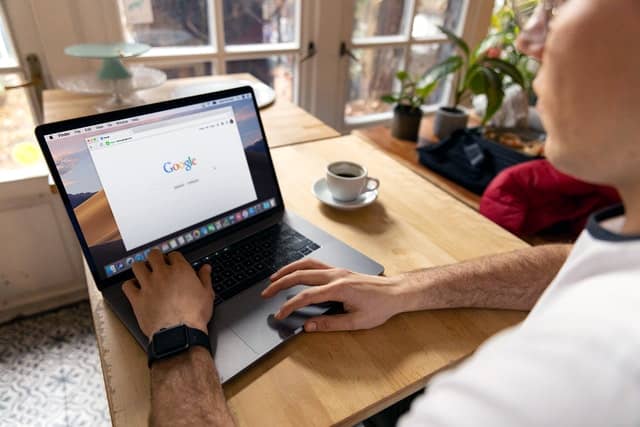 Running an internet search using the right keywords can help you discover great wholesalers worth checking out. The trick is to make sure you use the right keywords so that you get relevant results.
For example, if you are looking for toys, you can use keywords such as 'wholesale toy suppliers'. You can also switch this keyword up by adding details like a preferred location or product type to get more precise results.
So, if you want a Chinese wholesaler the keyword becomes 'wholesale toy suppliers China'. Alternatively, if you would like toys for a specific age, you can use a keyword like 'wholesale infant toys supplier'.
It is important to mention that getting the names of potential wholesalers from a Google search is only the first step. You will need to go further and:
Visit their websites or online profiles.
Create a shortlist of suitable wholesalers based on your findings.
Vet each wholesaler until you find the best of them all.
Pros
You can run an internet search from anywhere in the world and discover local or international wholesalers.
It is easy to adjust search terms to ensure that you get relevant results.
You can not only find wholesalers on the internet but also look them up to learn more about their reputations.
You can pair this method with other methods like in-person visits.
Cons
Not all wholesalers listed on the internet have active websites or profiles that you can use to scrutinize them.
It is difficult to truly ascertain the quality of goods or services that a wholesaler offers just based on what you see online.
Internet scammers can con you by posing as genuine suppliers if you are not extremely careful.
Use Wholesaler Directories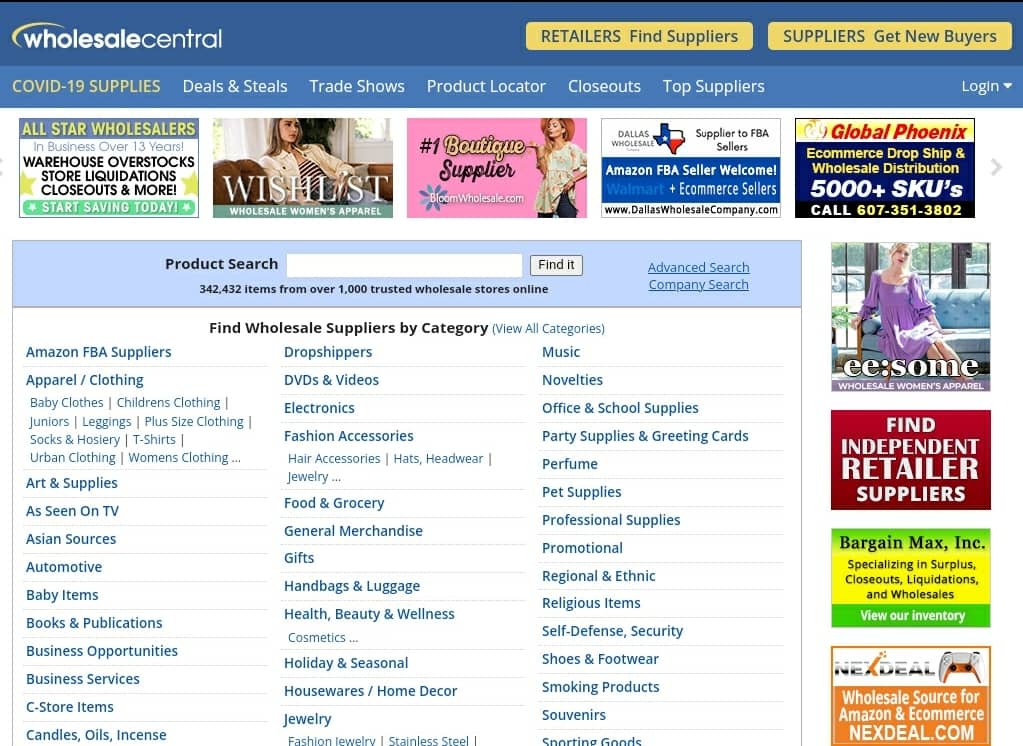 Wholesaler directories are platforms that list different types of wholesalers. Examples include SaleHoo, Wholesale Central, Tundra, and many others.
The wholesalers are listed based on categories but you can also look up wholesalers based on the products that they sell or even based on location.
Some directories are free while others charge users a subscription fee to access their lists of suppliers. Either could benefit you but paid-access directories are often better because they curate their wholesaler listings and vet the suppliers that they list.
It is essential to understand how a wholesale directory works before you choose to use it. Pay attention to:
The subscription fees (if any)
The documents required for registration
The type of wholesale suppliers listed on the platform and what regions they are from
How long it will take before you can start connecting with suppliers on that platform
Pros
It is easier to find wholesalers in directories because you do not have to sift through as many results as you would on an internet search.
It is safer to find suppliers on directories that verify wholesalers before listing them; the odds of getting scammed are almost nil.
You can find wholesalers in directories that you may not be able to find elsewhere.
Cons
The subscription fees for some wholesale directories can be quite high thereby making such platforms inaccessible to startups.
Using this approach may take some time because you first have to choose a wholesale directory before you can start to find a wholesale supplier.
Visit Online Marketplaces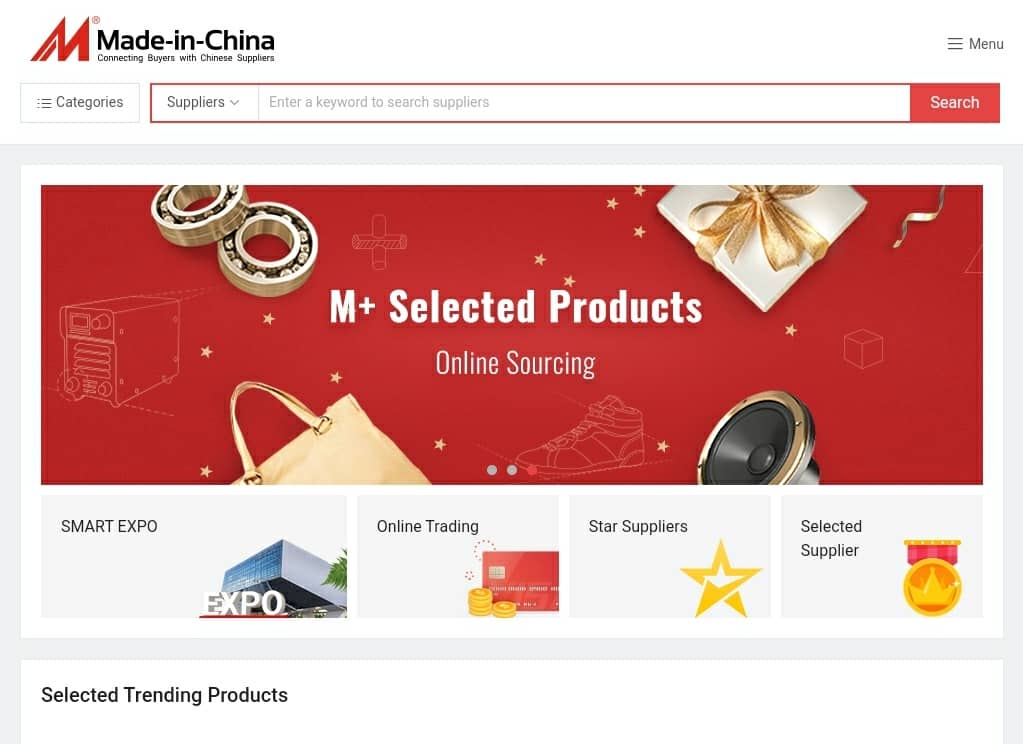 Online marketplaces connect buyers and sellers through digital platforms. You can scroll through different products, choose what you want, and make a purchase directly or by contacting the supplier.
Alternatively, you can simply search for the products you want but set the search filter to display 'suppliers' that match your search term instead of product listings.
These marketplaces are divided into wholesale and retail varieties. So, in this case, it is advisable to visit wholesale online marketplaces like Alibaba, Yiwugo, or Made-in-China. It is also crucial that you:
Pay attention to the ratings and reviews of potential suppliers before you engage them. Avoid wholesalers with poor reviews and ratings below 4 out of 5.
Understand and follow the rules of the online marketplace. Acting against them can make it very hard to seek assistance if your wholesaler fails to deliver or delivers substandard products.
Compare different wholesalers listed on the platform based on price, product quality, and general supply terms, before making your choice.
Pros
Online marketplaces are freely accessible.
Most online places have ratings and review systems that can help you evaluate wholesalers.
Product categories and search filters make it easy to find different types of suppliers.
Cons
Online marketplaces list thousands of suppliers and the options can be overwhelming.
It can be difficult to differentiate wholesalers, trading companies, and factories listed on online marketplaces.
Attend Trade Fairs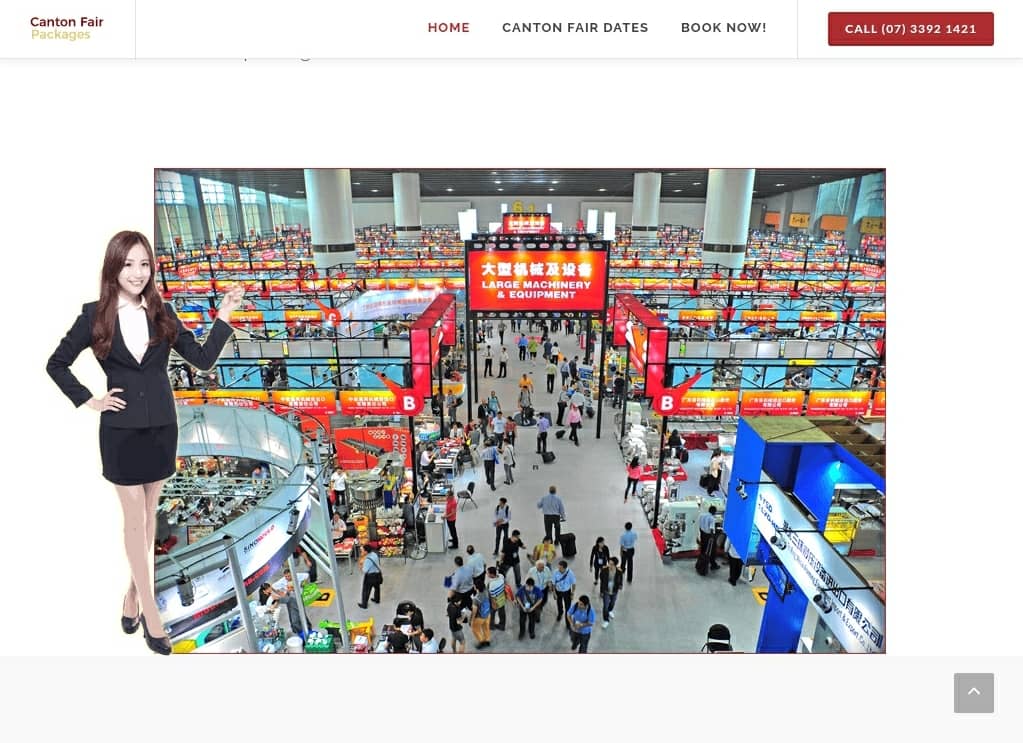 Wholesalers pitch tents at local and international trade fairs to find new customers. So, attending such events may be a great opportunity to connect with different wholesalers.
Trade fairs are organized by manufacturers and wholesalers or economic organizations from different countries. China is a particularly apt example of this. It holds renowned trade fairs like the Canton Fair and the China International Furniture Fair each year.
So, whether you are looking for tech gadgets/appliances, fashion and apparel, medical, or hospitality products, all you have to do is find out when and where relevant trade fairs are being held and make plans to attend.
The main upside to this approach is that you get to interact with wholesalers directly. You can ask as many questions as you need to, request samples of their products, negotiate supply terms, and discuss delivery/shipping arrangements.
Pros
You can verify wholesalers' credentials on the spot and interrogate them to find out if they are a good fit for you.
Wholesalers usually present samples at trade fairs for customers to evaluate.
You can access and compare multiple wholesalers and thousands of goods by simply attending one trade fair.
Cons
The cost of attending trade fairs that are far away can be prohibitive.
Trade fairs are held at specific times of the year. It may not be practical to wait that long to find your supplier and kick off your business.
Hiring a Sourcing Company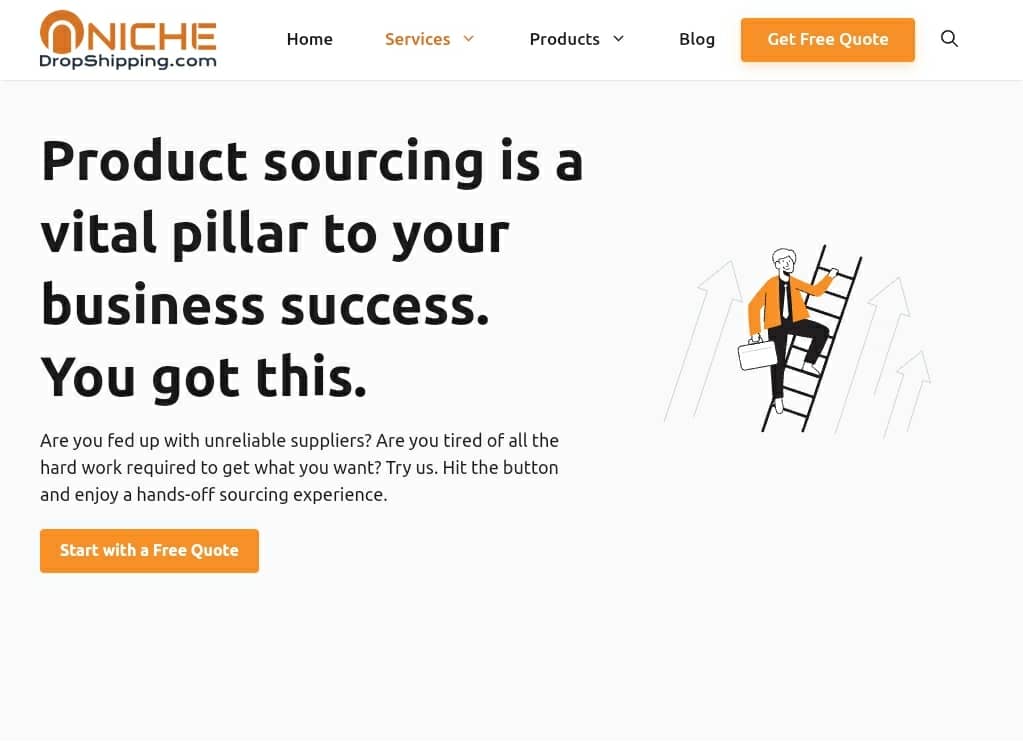 A sourcing company is a group of professionals that understand supply chain logistics and can help you find the right wholesale supplier for your needs. The process works as follows:
Create a brief or a product specification sheet outlining the products you are looking for.
Find a reliable sourcing company and share your brief with them.
The sourcing company vets different wholesalers on your behalf based on your instructions.
The sourcing company presents to you a shortlist of top wholesalers to choose from.
Pay the sourcing company for their services.
A sourcing company can further help you navigate the purchase process and provide after-sale services such as:
Pros
Hiring a sourcing company allows you to delegate the tasking process of finding wholesalers to professionals.
Sourcing companies have more staff and access to industry knowledge that enables them to do more in-depth due diligence.
It may take a much shorter time for a professional sourcing company to find the right wholesalers than if you were to do it on your own.
You can seek other essential services from a sourcing company beyond just finding wholesalers.
Cons
Hiring a sourcing company comes at an extra cost.
Vetting and choosing a sourcing company is a tasking process in itself.
Tips on Choosing the Right Wholesaler
At this point, you likely have a clear idea of what method you prefer when it comes to finding a wholesaler. So, let's now focus our attention on how to choose the right supplier.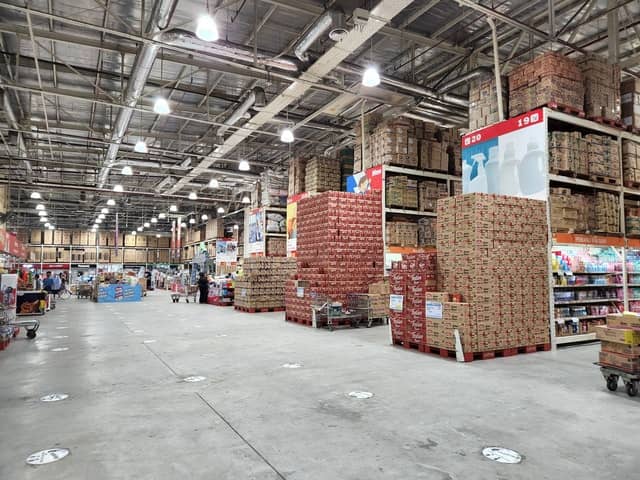 It is advisable to consider:
MOQ and Price
An ideal wholesaler should offer a minimum order quantity that is within your budget or sourcing needs. They should also offer progressive discounts where buying in larger quantities earns you higher discounts.
Product Quality
Aim for wholesalers that source products from top-rated manufacturers. Be sure to also ask them for samples especially before buying in bulk. This will enable you to ascertain the quality of the goods before spending your capital on them.
Supply Capabilities
Running a business can be unpredictable. You may need to place urgent orders or orders larger than usual, from time to time.
In light of this, it is crucial to choose a wholesaler that has enough inventory or relationships with manufacturers that allow them to fulfill such orders.
Delivery Timelines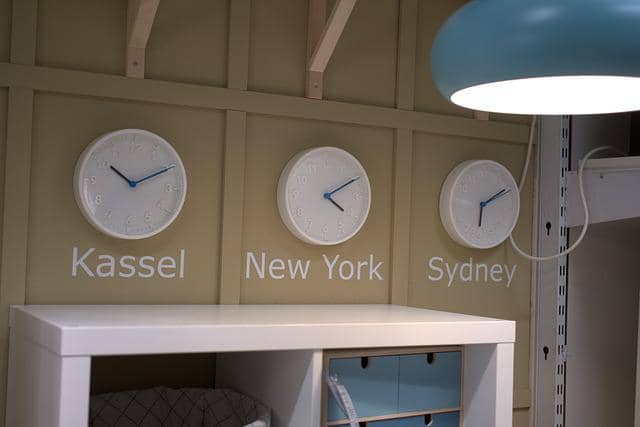 A good wholesaler should be able to source and deliver your orders on time. Their services should also be properly streamlined such that you can get quick responses to queries and have your problems resolved on time.
Product Variety
Customers enjoy discovering new products that offer better solutions to their needs. As such, it is advisable to prioritize wholesalers that strive to keep their product listings up to date with fresh products.
FAQs about Wholesalers
Where Do Wholesalers Get Their Products?
Wholesalers mostly buy their products directly from manufacturers. It allows them to get the best prices and earn a healthy profit margin. They may even present their wholesale business registration licenses to access preferential prices from factories.
However, some manufacturers only sell their products through dedicated distributors. In such instances, a wholesaler may be forced to buy from the distributors.
What Is the Difference between a Wholesaler and a Distributor?
A wholesaler is an independent entrepreneur that buys goods from any manufacturer they like and resells them to retailers in bulk.
In contrast, a product distributor works in partnership with a particular manufacturer. They can be:
Independent entrepreneurs that meet certain conditions set by a manufacturer to earn distribution rights.
A subsidiary of the manufacturing company that is solely tasked with the distribution of the products made by the company.
In both cases, a distributor can only sell goods from a specific brand or manufacturer. They, nevertheless, sell at discounted prices set by the manufacturer and are thus the next best option to buying from the factory.
Can Anyone Buy from a Wholesaler?
This may vary from one wholesaler to another.
Some wholesalers have strict regulations and insist on only selling to retailers. They may even ask you to present business registration details so that they can verify that you are indeed a retailer.
On the other hand, some wholesalers are open to all customers as long as you can meet their MOQ terms.
Subsequently, it is important to find out a wholesaler's terms and conditions as you do your due diligence.
Can a Wholesaler Sell to the Public?
It is legal for a wholesaler to sell to the public. However, most wholesalers can only make profits by selling in bulk. As such, they prefer to sell to retailers because they can buy in larger quantities.
Can You Trust Wholesale Websites?
Wholesale websites can be a very convenient way to source goods on a wholesale basis. Unfortunately, not all the wholesalers listed on wholesale websites are genuine. Alibaba, for example, is a highly regarded website but still suffers cases of scams occasionally.
Based on this, it is imperative to:
Understand the terms and conditions of the website and the options you have for redress. Options like a fair returns policy, trade assurance, or a money-back guarantee are ideal.
Perform extensive checks on every potential wholesaler to find out whether they honor orders and how they treat complaints from customers.
Look up wholesalers to find out if they are legally registered businesses.
Use secure payment methods such as escrow payments. If this is not possible and you have to make a T/T payment or pay via card, insist on paying in installments.
In Conclusion
Finding a reliable wholesaler is a detailed process. However, it is better to take your time and do it right than rush the process and end up with an unreliable supplier.
That said, we understand that running a business can be tough and demanding. Our services are, therefore, curated to all your sourcing needs. We can find you top-tier wholesalers, verify their details, and negotiate favorable supply terms on your behalf.
Send us a detailed brief of your sourcing requirements at any time, request a free quote, and we will find you the best wholesalers for your needs.