Every business is always in need of products to make their supply chain smooth. But the price of the products has always been the basic factor to determine from where to source products.
That's why businesses turned to China to fulfill their demand for products. Subsequently, the bulk discounts convinced businesses to buy products in large quantities from China.
In this article, you will learn how to buy in bulk from China and what you need to do to make your transactions favorable.
Let's start.
Why Should You Buy in Bulk from China?
Every purchase cycle involves a reasonable discount while buying in bulk quantities. The same principle applies if you want to buy from China.
Chinese manufacturers and wholesalers are always willing to sell in large quantities ,and for that, they are open to offering discounts.
That is why you see bulk discount offers on Chinese B2B websites like Alibaba. They offer discounts for ordering large quantities.
In the following example from Alibaba, you will notice that the seller is offering a $0.50 discount per product if you buy more than 1000 pieces.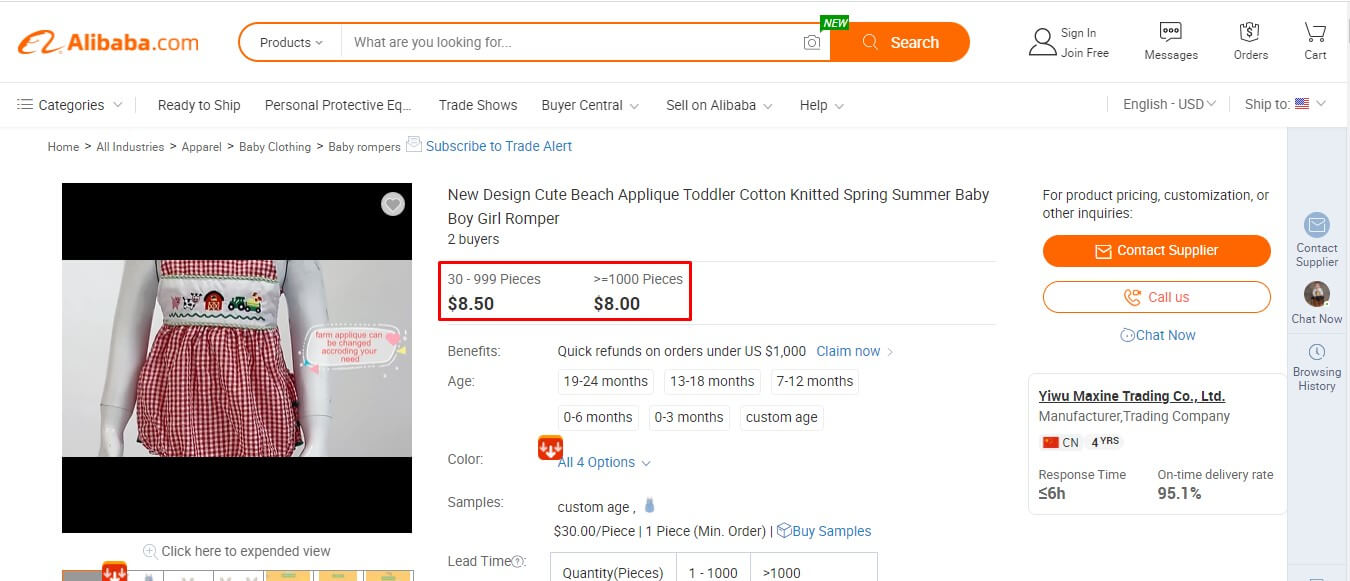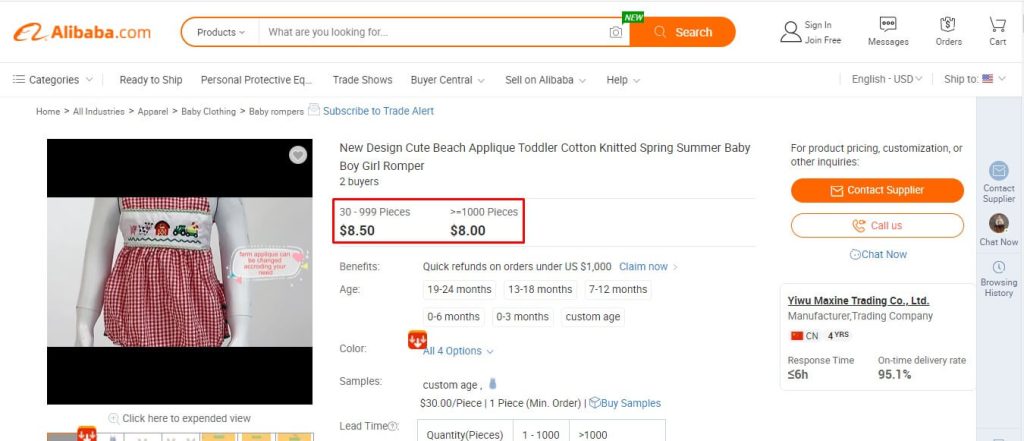 That makes an overall discount of $500 for 1000 pieces.
Lucrative, right?
That could even cover the cost of shipping this order in a few cases.
So, the price is the largest contributor when buying in bulk from China or from anywhere else too.
We will learn more advantages of buying in bulk from China in the section on pros and cons later in this article.
How to Buy in Bulk from China?
Buying in bulk from China may seem like a simple task for a few people. But if you are new to this field, you may have to be extra cautious.
You have to ensure that your business is in the right hands and that you are getting the right discount for your bulk order.
The following process may be helpful before you decide on signing a deal when buying products in bulk quantities.
Write down your product requirements.
Decide on the quantity range to be ordered.
Make a list of suppliers.
Negotiate with suppliers.
Select a supplier.
Order a sample.
Decide terms and conditions.
Place the order.
How to Choose Suppliers when Buying Wholesale from China?
Buying in bulk involves a good portion of your investment. You should not place your bulk order with any supplier without having proper research and analysis.
Following are the professional guidelines on choosing suppliers when buying wholesale from China.
History and Location
Try to check the history of the supplier along with its location. If the supplier is a wholesaler and is located near wholesale markets, it could be a great signal to you.
You should also check the legal address and the official website of the supplier. These details give you an idea about the authenticity of the supplier.
Feedback and Testimonials
Good suppliers will always have positive feedback and testimonials from their happy customers. If a supplier has a history of successful transactions, there is no reason for him to hide his customers' feedback.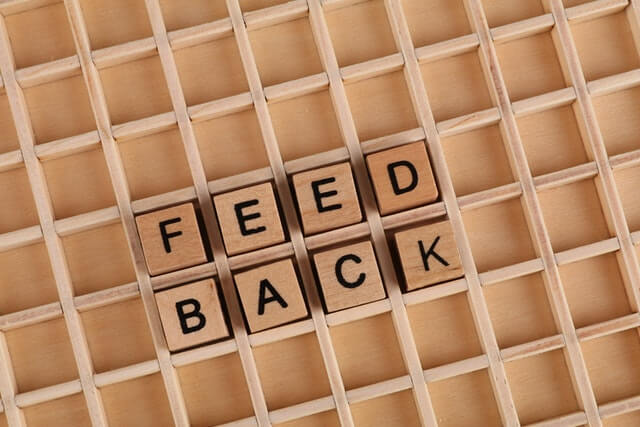 A supplier with no testimonials and feedback can only infer two things.
Either the supplier is new to this field.
Or he does not have enough positive reviews to share.
Wholesaler vs Manufacturer
You must also find out whether the supplier is a manufacturer or a factory or he is a wholesaler or a middleman.
Competitive Pricing
When you carry out your research, you must compare the pricing structure offered by the supplier. The lowest prices have a higher chance to win the order.
Customer Services
Product is one-half of the deal when dealing with the supplier. Services is the other half.
If you are successful in finding the best products but do not get them on time, you will be unhappy.
So, you must look for suppliers who also provide tracking details and other after-sales support.
Affordable MOQ
It is always safe to decide how much quantity would satisfy your requirement. Sometimes, you can get distracted by more discounts on quantities higher than your requirements.
You can define your upper limit of product quantity and then negotiate the MOQs with the suppliers. Otherwise, you can end up buying the quantity that you may not need.
Lead Times
Lead times are crucial for most businesses. Suppose you want to sell the products for Christmas and you receive them just after Christmas is over.
In that case, the products will be of no use to you. Or you would have to hold them for a year so you can sell them next Christmas.
So, you must get clear answers from your supplier about when you will receive the products in the destination country.
Mistakes to Avoid When Buying in Bulk from China
Following are the most common mistakes that most importers make while buying in bulk from China. Try to double-check that you are not making the following mistakes.
Realistic Pricing
Beware of the scams. Sometimes, you will find insanely low prices for the products you require.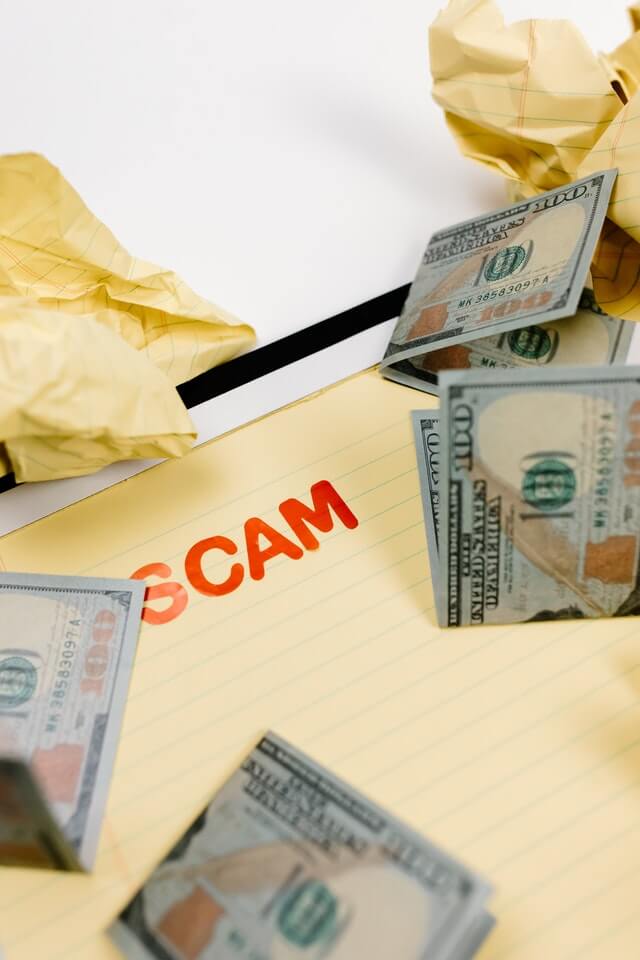 While you may get the products at the lowest prices from China beyond your expectations, you should still run a price check.
That's because you cannot afford to be a victim of a scam or a fraud. Some non-professional suppliers show the products to satisfy buyers and dispatch substandard products in real.
You would not want to be involved in the processes of returns and refunds in those cases. This will only waste your time and efforts.
So, always try to buy products with the cheapest but most realistic prices.
Product Specification
Importing in bulk quantities from China requires you to take special care of the product specifications.
For example, you couldn't afford to receive the t-shirts in small sizes when you asked for the medium ones.
So, write down the clear product specifications and make sure that your supplier complies with those details.
Quality Control
Some products may confuse you with their appearance. But if you go deeper into their details, you may realize those are low-quality products.
They may still have the same specifications but there can be a deviation in their quality.
For example, the t-shirts you had ordered may come in the required sizes but they may be made of polyester when you wanted them to be made of cotton.
Counterfeit Products
Dealing with counterfeit or fake products is a big challenge in China. This is especially observed when the buyers import branded products from China.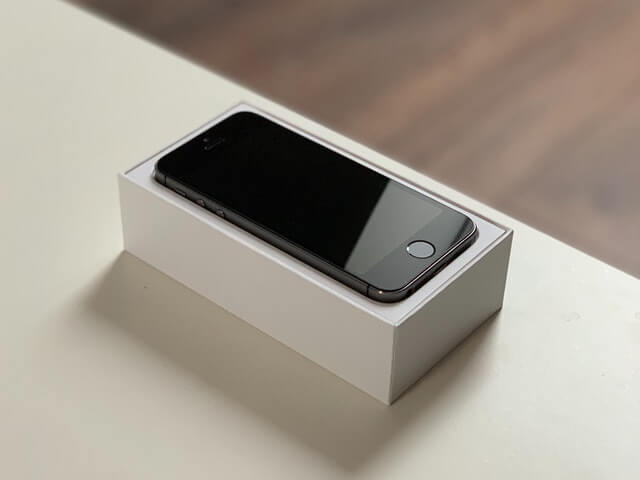 China manufactures everything. You can even get an iPhone from China with all the same specifications while it may still not be a genuine Apple product.
So, you must be extra cautious about the genuineness of the products you are importing in bulk from China.
Pros and Cons of Buying in Bulk from China
Let's discuss what benefits and drawbacks of buying products in bulk quantities from China.
Pros of Buying in Bulk from China
The following are the benefits of importing products in bulk from China.
Lower Prices
We have already discussed this at the start of this article. Almost everything comes with a discount when you order in bulk quantities. That is the rule of thumb in the purchase business.
The manufacturers or the suppliers are always ready to slash their profit margins in return for big orders.
Better Lead Times
Another advantage of buying in bulk from China is that you can receive your products earlier. If your order is sufficient to be exported in a full container, you can also select FCL shipment.
In that case, a dedicated container may be shipped to your destination without unnecessary stops in its way. You can also save on shipping costs in this case.
Free Samples
The suppliers or even manufacturers are always happy to share free samples of the products if they expect an order with a higher quantity.
Margin of Negotiation
Since you are buying in bulk, you automatically become more crutialto the supplier than the one buying in a lower quantity.
So, the suppliers are ready to come to the negotiating table to agree to your demands.
Dedicated Customer Service
Another perk of buying in bulk from China is that the supplier can agree to provide you with special status. Your messages or emails will be prioritized and you can get dedicated customer service.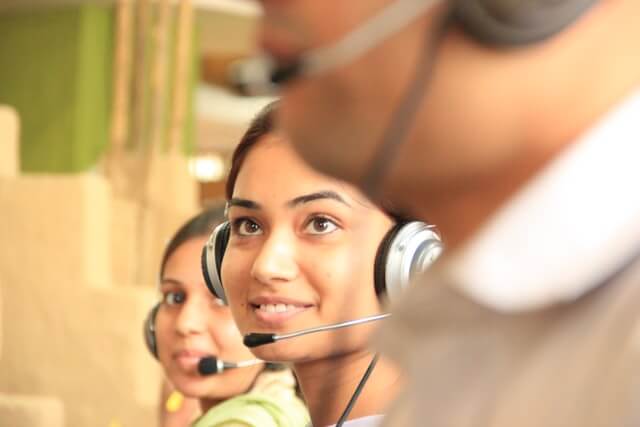 That is because you would have become one of their premium clients.
Customization Options
It is challenging to get your products customized when you are ordering in low quantities.
Most Chinese manufacturers are always willing to make changes in their products according to the buyers' demands. But that is linked with the order quantity.
If they have to add a new production line in their manufacturing facility to make 1000 pieces, they can do it.
But they won't be interested in doing this for an order of 50 pieces.
Cons of Buying in Bulk from China
Every rose has its thorn. There can be a few disadvantages of buying in bulk from China. They are mentioned below.
High Order Value
Buying in large quantities spikes up the order value. You have to make your investment bound for some time while buying in larger quantities.
Storage Challenges
Large quantities have another challenge of being stored. You need to have a warehouse and the managing staff.
If you calculate the storage cost per product and add it to the product's price, the overall per product cost will increase.
So, you need to do these calculations carefully and then analyze whether buying in bulk is to your benefit or loss.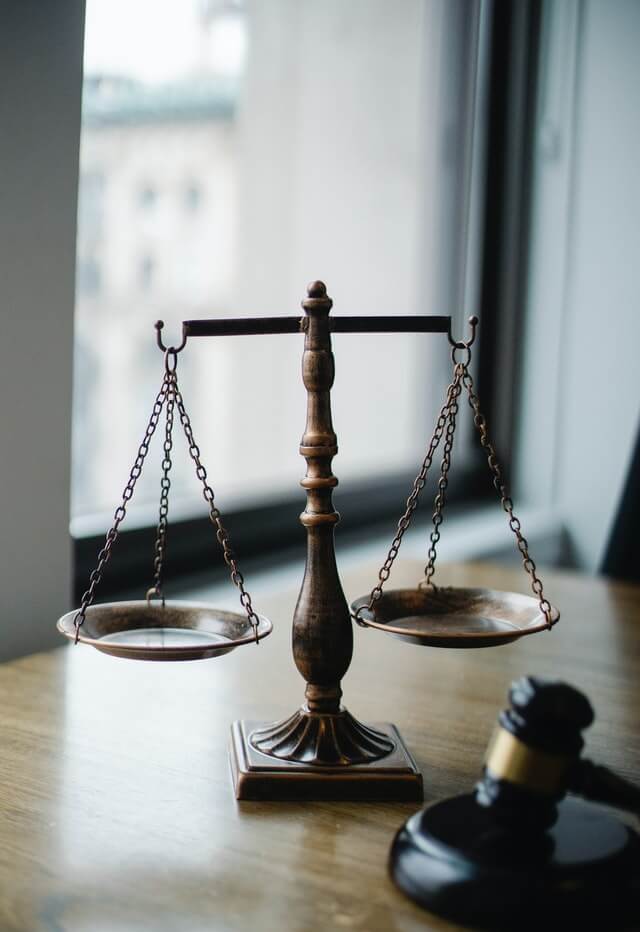 Longer Sale Cycle
Large quantities in stock will take more time to be liquidated. That would mean extra investment blockage until the whole quantity is sold out.
Higher Risk
Bulk quantity also poses high risks. You can be lucky to receive the right items every time. But at the same time, a full container can be wasted if you receive the wrong products dispatched by a shaky supplier.
Who Should Buy in Bulk from China?
Let's discuss who needs to buy in bulk from China.
If you fall under one of the following categories, you would need to buy in bulk quantities from China one day or the other.
Mega Stores
Mega stores usually buy products in bulk quantities. As they have regular sales of various items, they usually buy their hot selling items in bulk quantities and store them in their warehouses.
The products are shifted from their warehouse to their mega store branches as and when required.
Retail Shops
Retail shops also work in a way similar to mega stores. Although they may be selling limited SKUs, they also require some products in bulk quantities.
They can either share a warehouse with other companies or move products directly to their shops.
Stockists
Some businesses stock products and hold them for some time to sell them at higher rates during the peak season.
These stockists also buy products in bulk quantities and store them until their demand in the market is at its peak.
E-commerce Stores
Online stores selling regular items also buy products in bulk quantities from China.
For example, online clothing stores sell a lot of items in varying SKUs.
They tend to order clothing items in large quantities and sell them via their online shops as and when required.
Amazon FBA Sellers
Amazon has emerged to be a great business in recent years. In this business model, Amazon sellers have to store their items in Amazon warehouses or fulfillment centers.
They also need to purchase products in large quantities and send them to Amazon fulfillment centers.
When they get orders on their Amazon shops, those orders are fulfilled and products are dispatched by Amazon.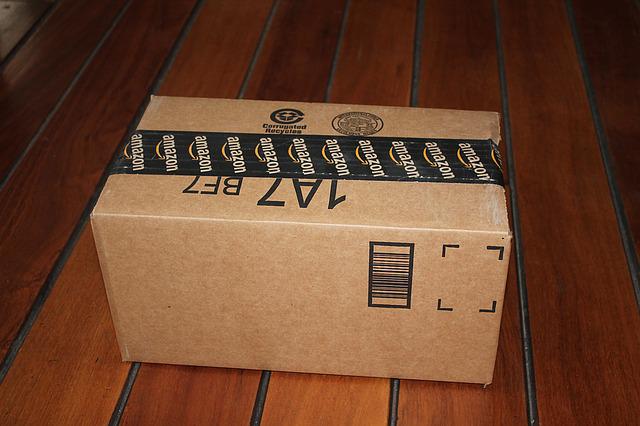 Successful Amazon FBA sellers usually buy containers of the products stored in Amazon warehouses due to their huge cycle of repeat orders.
List of Best Wholesale Websites to Buy Bulk from China
Let's explore the best wholesale websites from where you can buy items in bulk quantities from China. You should explore all of these websites to find the best deal for your items.
They are mentioned below.
Alibaba
Alibaba is one of the largest B2B e-commerce websites not only in China but in the world too. It receives millions of orders in a month, mostly in bulk quantities.
If you want to buy bulk from China online, do consider Alibaba. That is because most online sellers in China are present on Alibaba due to their huge influx of orders from all around the world.
1688
If you want to crack the deal by playing smart, consider buying from 1688. It is the Chinese version of Alibaba.
The website is also owned and operated by the Alibaba group but it is meant for internal selling and purchasing within China. That's the reason this website is in the Chinese language.
Nevertheless, you can buy from 1688 even outside of China. You can access this website in the English language by using Google translate and contact the sellers to discuss if they ship internationally.
The basic purpose for buying in bulk from 1688 vs Alibaba is that the suppliers on 1688 offer lower prices than the ones on Alibaba.
Made-in-China
Made-in-China is another B2B website that hosts a variety of Chinese sellers offering products in bulk quantities.
You may get a better offer from a supplier on this website than the suppliers on other websites.
Chinavasion is also a promising website that offers products both in small and large quantities. It is considered China's top wholesale website, especially for electronic items.
DHgate
DHgate also works on a mix of B2B and B2C models. That means that it offers products in small and large quantities.
It hosts a product mix of almost every kind. You can search this website to find the suppliers for the products of your choice.
What Is the Smartest Way to Buy in Bulk from China?
If you are a kind of business that considers its time as a valuable asset, you should consider hiring the services of a product sourcing agent.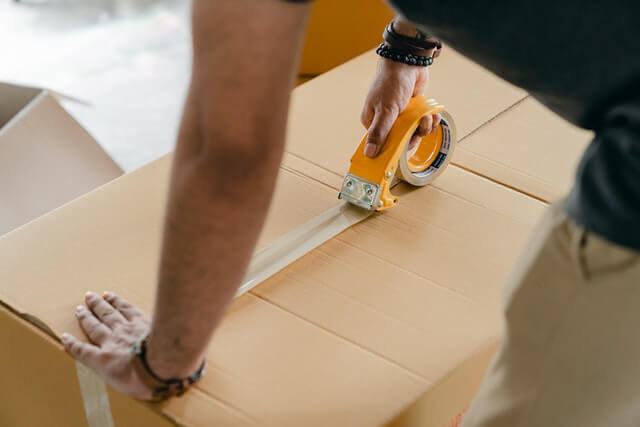 A product sourcing agent or a company is responsible for arranging the products for you at the cheapest cost keeping the quality standards intact.
They know their stuff and they are trained to find the products from the best possible source.
A good product sourcing agent like NicheSources can help you in the following ways.
Find the best deals right from the manufacturers or factories.
Bridge the communication gap between you and the Chinese suppliers.
Validate the quality and specifications of the products as per your guidelines.
Help you ship the products to your destination in quicker and more reliable ways.
Negotiate prices and MOQs with Chinese suppliers on your behalf.
In a nutshell, a sourcing agent takes all the pain right from finding the best available products in China to delivering them to your location so that you can focus on more important tasks like marketing your business and managing sales.
FAQs about Buying in Bulk from China
We have answered the frequently asked questions about buying in bulk from China. Read them carefully to have more clarity on the topic.
Do You Need a License to Buy Wholesale from China?
You don't need a license to buy wholesale from China. The Chinese government does not require any kind of license to buy wholesale items from China.
You may have to check on the laws of the destination country. Generally, you don't need a license to buy regular items in most countries. Some countries may require you to have a license to import items that fall into particular categories.
You should contact your government's revenue or tax offices to confirm if you require a license or permit to buy wholesale items from China.
How to Buy Directly from China at Factory Prices?
As a retailer, you must be wanting to buy directly from a China factory. That is because factories generally provide the best prices compared to the middlemen.
You can buy directly from a factory in China by following the simple process mentioned below.
Write down your requirements.
Search for factories in China that manufacture those products.
Contact them and discuss your product requirements with them.
Negotiate and agree on the prices and MOQs.
Order a sample.
Discuss and finalize shipping terms.
Place your order.
Should You Always Buy in Bulk from a Factory in China?
No. Although it is a priority for every business to buy directly from a factory in China, that's not always the best idea.
You need two major factors when planning to buy in bulk from China.
Lowest prices with good quality
Reliable customer service
Not all factories can provide the products at the cheapest prices. You may get better deals from wholesalers as well.
Wholesalers are sometimes in a position to offer products at cheaper prices than factories.
That's because they may have procured products at lower prices from factories in the past and they just want to sell them at the lowest possible prices.
Other reasons that can prioritize buying from wholesalers instead of factories are mentioned below.
Factories may have higher MOQs than you require.
Factories may not give you end-to-end service.
Factories may not assist you with additional services like warehousing of your products and assistance in customs clearance, etc.
Difficult payment terms while buying from a factory.
Conclusion
Every business runs for the most important objective of being profitable. Companies that buy in bulk from China can sell at a higher price per item to improve profit margins.
That's how every retail model works. We hope this article would have helped you understand how bulk buying is done amicably.
Do you want to source products from China in bulk quantities? Request a free quote and one of our sourcing experts will be right there to assist you.