Packaging ensures that products reach your customers in pristine condition. It is also a crucial medium for branding which makes your products appealing and differentiates them from those of your competitors.
Subsequently, it is vital to understand the packaging needs of your business, identify the right packaging solutions for them, and find a reliable packaging supplier.
It sounds simple, right? Well, it can be if you understand how to navigate the packaging sourcing process. So, here is an all-inclusive guide with all the tips you will need to ace sourcing packaging.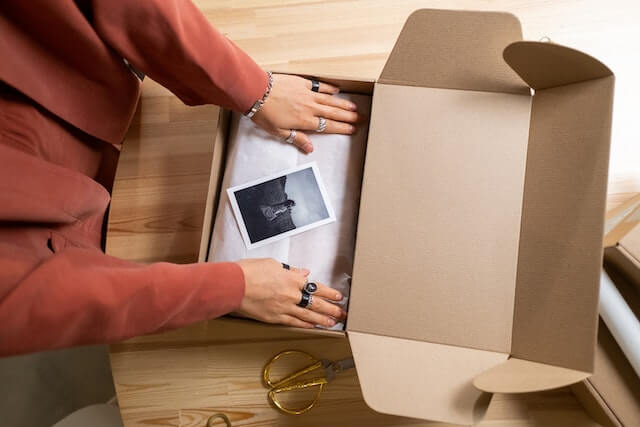 What Is Packaging Sourcing?
Packaging sourcing is the process of procuring packaging for your business. It entails finding packaging suppliers and buying packaging solutions from them.
Types of Packaging to Source
All packaging solutions can be classified into 3 main categories:
Primary packaging
Secondary packaging
Tertiary packaging
Let's delve into each of them to help you identify which solutions your business may require.
Primary Packaging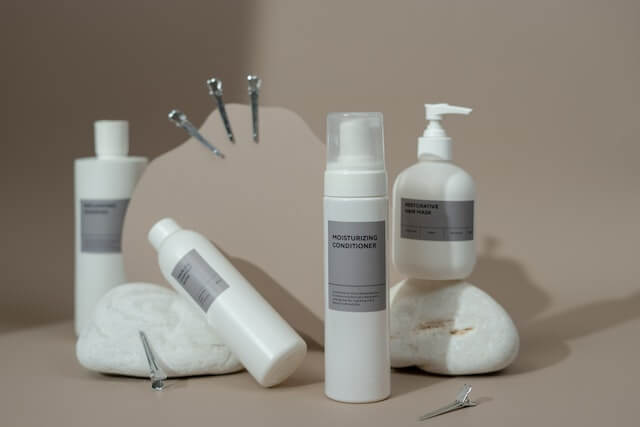 Primary packaging is the first form of packaging used to contain a product. It is usually in direct contact with the product and is mainly responsible for maintaining the shelf-life, hygiene, and general integrity of the product.
Examples of primary packaging include:
Jars (plastic or glass)
Bottles
Flexible pouches
Foil wraps
Boxes
Primary packaging is a necessity for businesses that manufacture products. It should ideally be sealable and durable to protect the product, presentable, and easy for consumers to use.
Secondary Packaging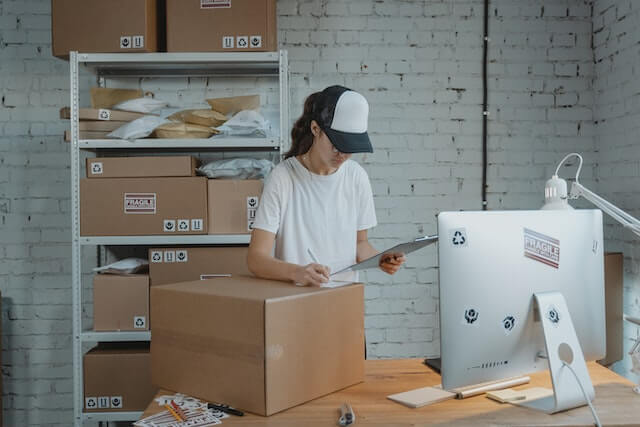 Secondary packaging is mainly used to facilitate product transport and delivery.
It complements primary packaging. However, it sometimes works as a protective cover for products, like notebooks or clothing, that may not always come with primary packaging.
Examples of secondary packaging include:
Cartons
Corrugated boxes
Shrink film
Plastic, woven, or kraft paper delivery bags
Secondary packaging solutions, like boxes and cartons, are essential for all businesses that handle products in bulk.
Other solutions like delivery bags are equally important for businesses like retailers and dropshippers that pack one or a few goods for customers in stores or delivery.
Tertiary Packaging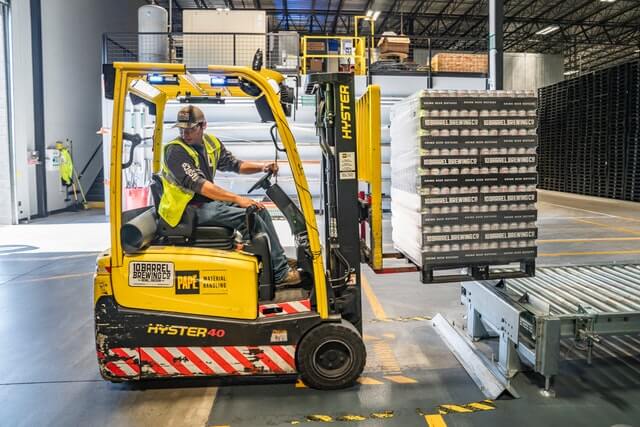 Tertiary packaging is the outermost layer of packaging. It is used to bundle bulk consignments of products for safe shipping or storage.
Examples of tertiary packaging include:
Tertiary packaging is vital for wholesalers and retail businesses that handle bulk inventory.
Factors to Consider When Choosing Packaging Solutions
Each type of packaging comprises lots of options. So, as you make your decision, consider:
Rigid vs Flexible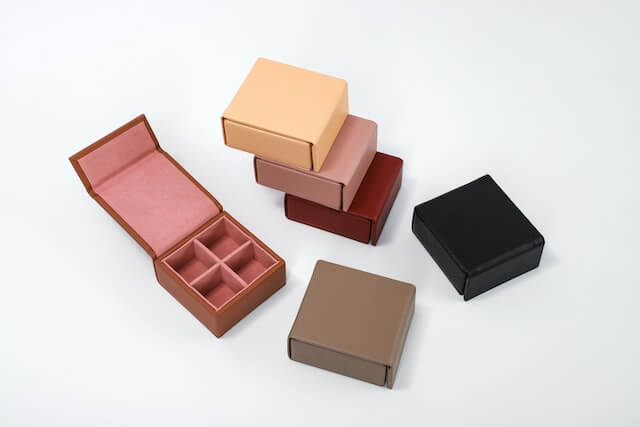 Rigid packaging is made of sturdy material. It does not bend to accommodate products but rather products have to be arranged or dispensed to fit the packaging. Examples of rigid packaging include:
Glass or plastic bottles and jars
Corrugated cartons
Rigid boxes
It is often ideal for products that require durable packaging. For example, consumers use perfumes for a long time and so it makes sense to package them in high-grade glass bottles. Phones and gadgets are also fragile and require rigid packaging to protect them.
Flexible packaging is pliable. It can be molded around different product shapes or is made of a pliable material that makes such packages easy to stack. Examples of flexible packaging include:
Pouches
Foil wraps
Plastic films
Flexible packaging is recommended for products that do not require much cushioning. It is equally great as primary packaging for small products like jewelry or products with irregular shapes.
Product Preservation
Your primary form of packaging should preserve the freshness, quality, and hygiene of your products. Subsequently, aim for packaging that seals well and is made of safe material that does not react adversely with the product.
Additionally, prioritize packaging made of durable material. It will ensure that your product remains intact amidst the rigors of shipping, being displayed in stores, and even consumer handling.
Security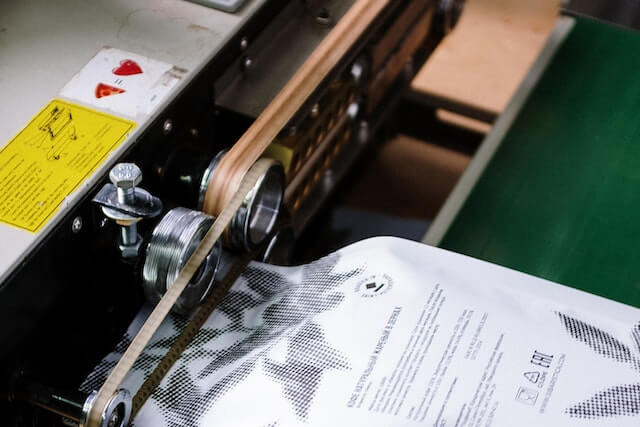 A reliable packaging solution should have a secure seal that:
Does not leak
Deters tampering (tamper-proof)
Makes it easy to detect tampering (tamper-evident)
These qualities prevent theft and the contamination of products by unscrupulous actors in the supply chain.
Further, it is advisable to customize your packaging with unique identifiers such as a distinct logo or a barcode. They go a long way in deterring the counterfeiting of your products.
Customer Experience
The customer is king. Therefore, it is best to aim for packaging solutions that are elegant or fun enough to draw customers to your products.
In addition, strive to source packaging that makes it easy and enjoyable for consumers to use your products.
For example, if you manufacture private label skincare products, you could consider closure accessories such as dispensing pumps. They allow customers to dispense products hygienically and can be twisted to lock and prevent leakages.
Eco-friendliness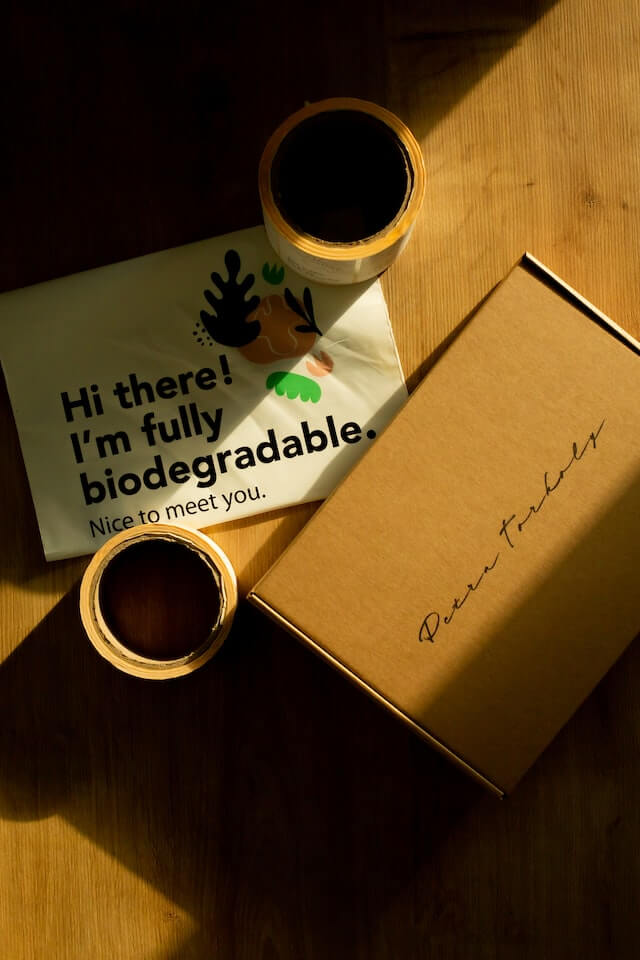 The packaging industry is one of the highest consumers of raw materials like plastic and paper. Plus, most forms of packaging end up as waste after a very brief period of use.
Both of these challenges are detrimental to the environment. It is, therefore, prudent to embrace eco-friendly packaging solutions that have one or more of the following features:
Biodegradable
Recyclable
Re-usable
Cost-effectiveness
Most businesses require multiple packaging solutions.
Take, for example, that you have ordered private label sneakers in bulk to resell. You will likely need:
Branded shoe boxes to package the sneakers.
Branded delivery bags or wrapping paper to package the sneakers when dispatching orders.
The cumulative costs of these solutions can be quite high and it is thus important to source quality yet affordable packaging solutions.
Materials like recycled pulp, for example, are effective yet budget-friendly. Other approaches like sourcing packaging in bulk could also significantly lower your packaging costs. (More on this below.)
Weight
The cost of shipping goods is calculated based on shipping distance and volumetric weight. Higher weights often lead to high shipping costs. Consequently, it is advisable to choose relatively light packaging solutions.
Finding Packaging Suppliers
You can find packaging suppliers through:
Online Search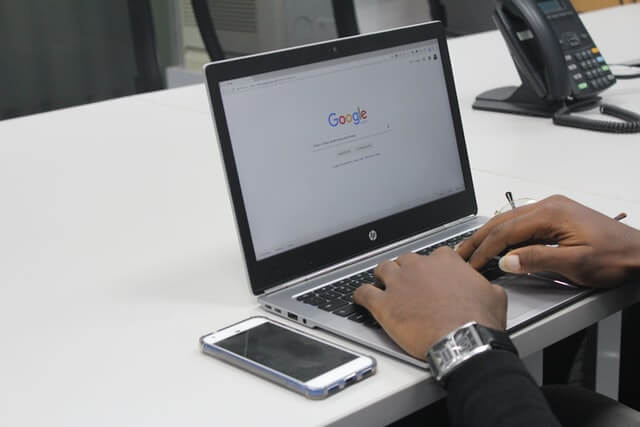 A quick Google search could help you find packaging suppliers' websites among other solid leads. Create a shortlist of the top options that you come across, visit their websites to learn more about them, and decide if they match your requirements.
B2B Online Platforms
B2B online platforms like Alibaba and Global Sources. They connect businesses with different types of product suppliers.
You only need to choose a B2B platform and run a search for the type of packaging that you require. For example, if you are looking for flexible pouches, you can run a search for 'flexible pouches', 'custom foil pouches', or 'custom resealable pouches'.
B2B platforms are convenient because they offer access to lots of suppliers and have filters that you could use to refine your search results based on your preferences. You can also communicate and negotiate with suppliers if you create a buyer account.
That said, it is important to do your due diligence on every potential supplier and learn how to shop safely on a platform to avoid scammers or the risk of buying substandard packaging.
Sourcing Agents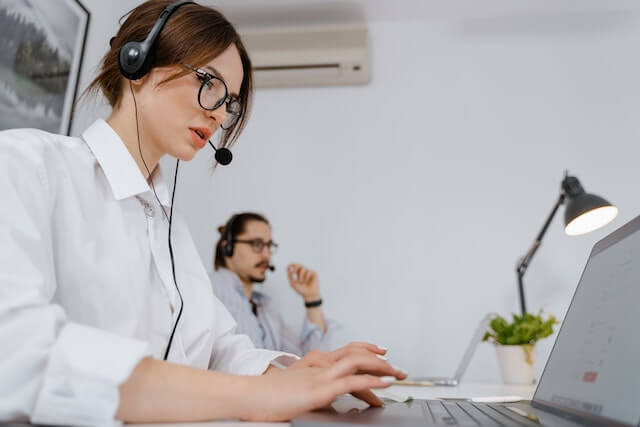 Sourcing agents help businesses and individuals find products or product suppliers for a fee. In this case, you could hire one to help you find a packaging supplier.
The first step here would be to find a reputable sourcing agent that understands the intricacies of packaging. Ensure that they are duly registered and have experience in sourcing packaging too.
The sourcing agent you choose will use the sourcing brief that you present to find suppliers that can deliver the kind of packaging you need within your budget. You can then make a choice and take it from there.
The Packaging Sourcing Process
Packaging sourcing, like most forms of procurement, is a step-by-step process that takes time. So, it is best to start early enough so that you have ample time as opposed to rushing through the steps and possibly making mistakes.
Here is a brief guide to help you navigate the process.
Choose Your Packaging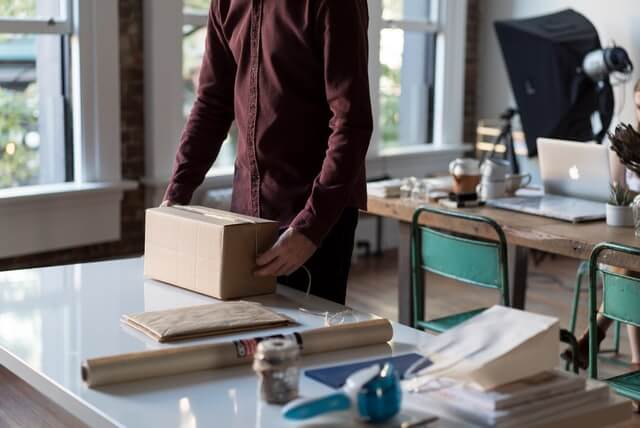 Evaluate your product and consult with experts to figure out the right type of packaging for it. You could even order a few generic samples to test and see which of them would work best.
This would also be an opportune time to test whether the type of packaging you have in mind will pair well with your branding ideas or how you can modify them so that it all syncs well.
Packaging Specification
Create a product specification sheet outlining all the details you require in your packaging. This includes details such as the material, the closure method, the dimensions, weight, colors, and so on.
You can also go further to figure out and state how many units of packaging you need from a supplier over certain periods.
Find a Supplier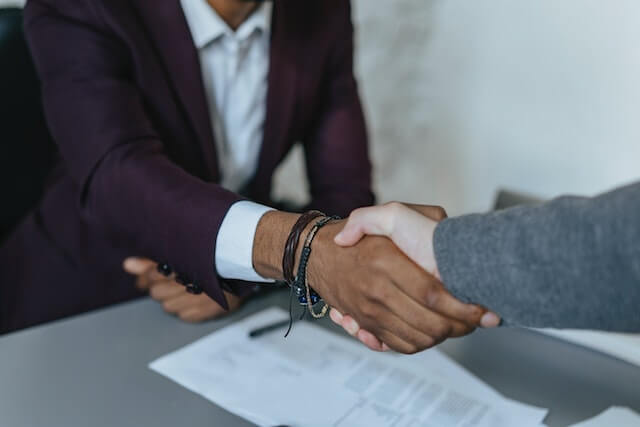 Now that all the details are well-defined, use them as a benchmark to find a suitable supplier (as we have outlined above).
Create a Shortlist
Your initial list of packaging suppliers will likely be lengthy because there are lots of manufacturers that you can work with around the world. However, you can narrow down the list by looking into their:
Supply capabilities
Customer reviews and ratings
Prices
Request Samples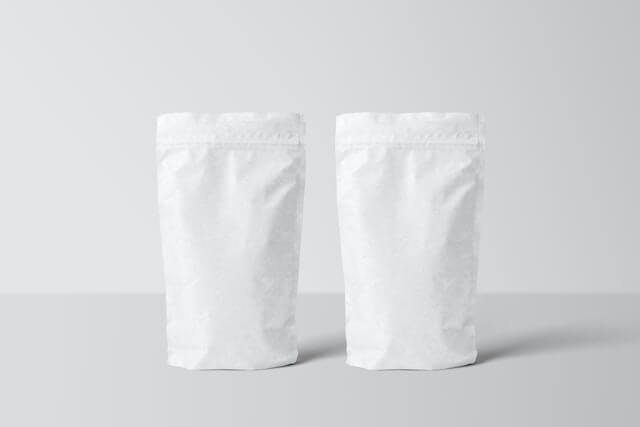 At this point, you will likely have cut down your list to about 3 (or fewer) packaging suppliers. This is a manageable number and just enough to offer a good variety of options to compare. So, proceed to request samples.
Evaluate the quality of the packaging samples carefully and test them to see how well they work. Pay attention to other details as well such as each supplier's turnaround time and their customer service.
Finally, choose the supplier that offers the best combination of product quality, service, and affordability.
Negotiate
Reach out to your preferred packaging supplier and discuss purchase terms. Also, buying in bulk gives you leverage so do not hesitate to negotiate for better terms where necessary.
Request a purchase contract outlining all the details that you and the supplier agree on. It should cover issues such as payment terms, payment methods, delivery timelines, quality standards, and terms of redress. This will help keep both parties accountable.
Confirm the Order
Place a formal order and make any initial payments if necessary.
Arrange Logistics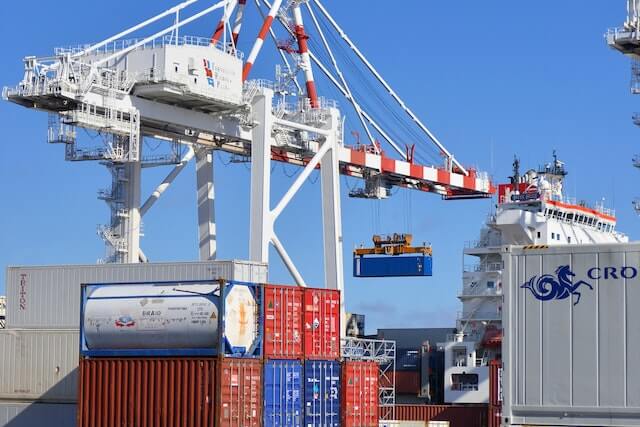 Some suppliers may offer shipping assistance as part of the sale. For instance, if a quote indicates a FOB price, it means that the supplier will:
Prepare and pack the packaging
Transport it to the port
Oversee import clearances
Handle the loading of the cargo into the shipping vessel
All shipping liabilities then shift to you at this point.
This is only one example but different suppliers offer different shipping terms. The key is to decide if you would like to work with their terms or make other arrangements like handling the shipping or working with a sourcing agent.
Working with a sourcing agent or dropshipping agent could be particularly helpful because they can:
Receive the packaging from the supplier, package your products if you are concurrently sourcing products from the same country, and ship everything together.
Find you cheaper and more reliable shipping carriers.
Handle all the shipping processes in the country of origin on your behalf.
Tips for Sourcing Packaging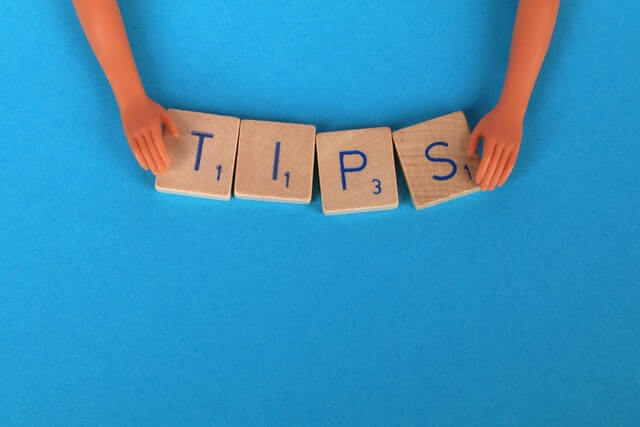 Buy in Bulk
Buying packaging in bulk gives you leverage to negotiate for better wholesale prices with suppliers.
It is also more convenient in terms of logistics. Shipping one FCL consignment of packaging every quarter, for instance, is much cheaper than shipping smaller LCL shipments every month.
Moreover, having a bulk supply of packaging will allow you to gather data about your rate of consumption. In turn, you will be able to identify a suitable order point or calculate your optimal level of safety stock.
Aim for Re-usable Options
Prioritize reusable forms of secondary packaging like plastic crates where possible. You can use them for much longer in your inventory handling processes and save lots of money.
You could also aim for reusable primary packaging options like woven bags, glass jars, or bottles. Consumers can repurpose them after the first use which is a plus because:
Such extra benefits can make them prefer your product over your competitors'.
Reusing packaging reduces wastage.
Ask the Experts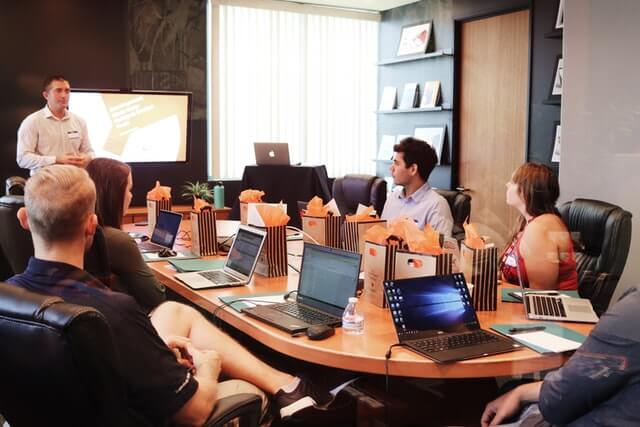 Work with professional packaging designers so that you can come up with a design proposal that:
Has the right features for all steps of the supply chain, from the factory to the consumer, in a wholesome way.
Caters to both your product packaging and branding goals.
Meets industry standards.
Is properly optimized and cost-effective.
Work with Manufacturers
Packaging suppliers include wholesalers, trade companies, and manufacturers. It is ideal to work with manufacturers because they:
Offer factory prices that are more affordable than prices from other types of suppliers.
Can handle custom packaging orders better.
Often have higher supply capabilities.
Direct sourcing is generally more efficient than dealing with middlemen.
FAQs about Packaging Sourcing
How Do You Source Sustainable Packaging?
You can source sustainable packaging just like any other type of packaging, as we have outlined above. The only difference is that you would have to specify that you need sustainable packaging as you look for suppliers.
For example, you could use keywords like 'recycled pulp packaging', 'kraft paper pouches', or 'sustainable packaging suppliers' on online searches.
What Is Strategic Sourcing Packaging?
Strategic sourcing packaging is simply identifying ideal packaging solutions for your business and finding packaging suppliers. However, it focuses on ensuring that your business gets:
The best value for money
Quality packaging that suits your product and impresses customers
Packaging that elevates your brand
You can achieve all these goals by using the tips in this guide.
In Conclusion
Great packaging works magic for brands. So, invest in it whether you are just starting your business, rebranding, or expanding into new markets. The tips you have learned here will certainly make your sourcing journey easier.
Better still, you do not have to do all the heavy lifting by yourself. We, at NicheSources, understand the high stakes and trends of product branding in today's markets. You can count on us to source top-tier packaging for you and organize efficient shipping.
Do send us your sourcing packaging requirements, request a free quote, and we will find you the packaging you need to set your brand apart.