Packaging is the first thing that your customer notices when he receives an online order. It is your company's introduction that delivers many untold messages including how much you value your product and your customers at large.
Seemingly a petty routine task, good packaging is one of the most important factors that can gradually lead a small business to become a big empire.
This article will discuss the importance of custom packaging for small businesses along with tips to do it efficiently.
Let's start.
What Is Custom Packaging?
Custom packaging refers to the special ways of wrapping or packing a product using unique designs, materials, and shapes as the company desires.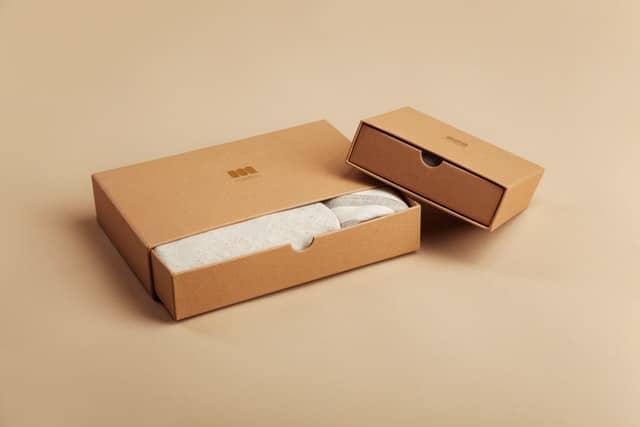 You can use the company's theme in custom packaging and include the company's logo, unique tags, or notes for the end-user inside the packaging.
It aims broadly to achieve the company's success, goodwill, and pleasant customer experience, to name a few.
It differs from the regular packaging that may come with a standard shipping box or wrap that does not have any customization.
Importance of Custom Packaging
Needless to say, the custom packaging has many hidden benefits. Only a few of them are briefly discussed below.
Brand Recognition
Using custom packaging may be one of your top priorities if you run a brand. Customized or branded packaging will have a long-lasting effect on your customers.
Successful brands are so obsessed with custom packaging since it nearly becomes their identity.
If you are consistent with your custom packaging, your customers will recognize your brand just by having a glimpse of your packaging.
It won't matter what that packaging contains inside. You will win half the battle if you have created a powerful brand image in consumers' minds.
So, custom packaging plays a pivotal role in running a white-label or private-label business.
Customer Experience
If your custom packaging can put a smile on your customer's face, you can count on this investment. Having unique packaging tells your initial message to your customers that they are important to your company.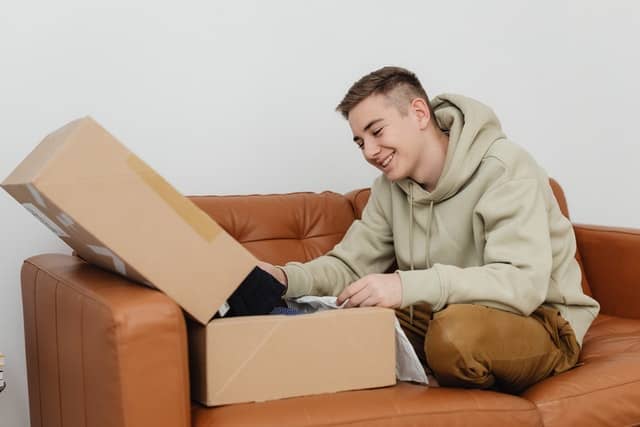 The pleasant unboxing experience will also highlight the importance of your products. So, you have already increased the value of your products even before your customer uses them.
Positive Impression
You have a good chance of leaving a strong impact on your customers with your custom packaging. This impression is not only about your products but also about your company's professional ethics.
You should not miss this chance because as the cliche goes, the first impression is the last impression. It helps elevate your brand's image.
Repeat Order
Special packaging may also help you get repeat orders from your customers. Considering that a customer has ordered the same product from different sellers, he is more likely to recall the one with special packaging and will most probably place the order with the same supplier.
Better Product Protection
Custom packaging is mostly tailor-made to fit your products. So, when you get the custom packaging made for your product, it will be naturally designed in a way that covers and protects your product from every corner.
It is in contrast to the general packaging that may not provide perfect protection to your products.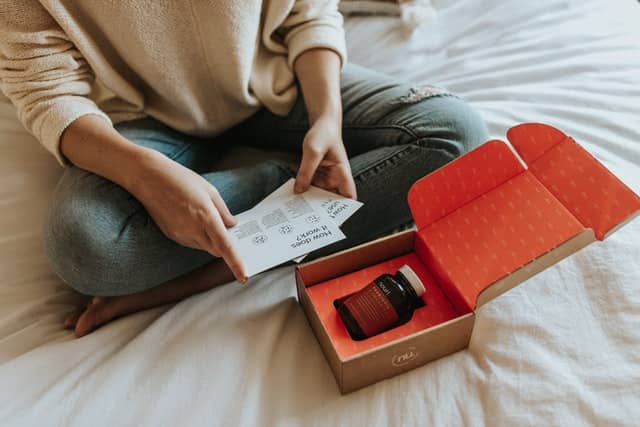 Natural Referrals
Impressive packaging has its effects even after the product is consumed. The end-users will mention your brand's name to their peers when they inquire about your special packaging.
Some consumers also tend to use good packaging or box for storing other household items. If that packaging has your company's name or logo, everyone who sees that packaging will naturally know about your brand.
Competitive Edge
How about standing apart from your competitors by giving your customers pleasant and impressive packaging?
As mentioned before, if you are selling the same or matching products as your competitors, you can stand out with custom packaging.
If you are not able to beat your competition with your products, best them with your killer packaging.
Save on Shipping Costs
Custom packaging will cost you some extra bucks but they can also save you money as you may be spending a higher amount in shipping costs for general packaging.
As the shipping companies charge as per the volumetric weight of the package, you can save on shipping costs by reducing the unnecessary extra space.
Better Customer Reviews
Customer reviews or feedback is of high importance, especially in e-commerce. With an influx of a lot of sellers online, buyers tend to read the product reviews before buying a particular product.
Having good packaging increases your chances of getting positive customer reviews on your online store.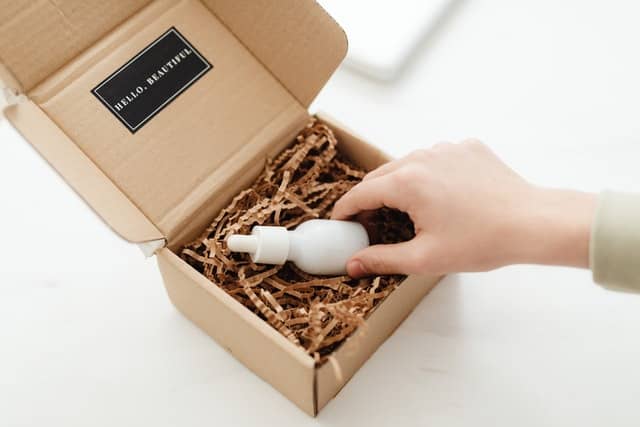 Customers are often so impressed with the packaging that they clearly mention how the product was packed and delivered.
This can also help increase your seller ratings if you are selling via an e-commerce platform like Amazon, eBay, etc.
Parts of Custom Packaging
Let's discuss the major parts of custom packaging that you must worry about while designing your custom packaging.
Packaging Material
The material is one of the most vital factors of custom packaging. It is also the major factor in deciding the cost of custom packaging.
The most common types of packaging materials used in e-commerce are listed below.
Paper
Plastic
Fabric
Wood
There are many subtypes of these materials. The factors like product type, fragility, weight, etc. decide on which type of material should be used.
Dimensions
The dimension of the custom packaging is also an important factor to consider while you develop your custom packaging.
You have two options while finalizing the dimensions of your custom packaging.
You can either set the dimensions of your packaging as per a particular product or get a universal packaging that you can use to pack every kind of product.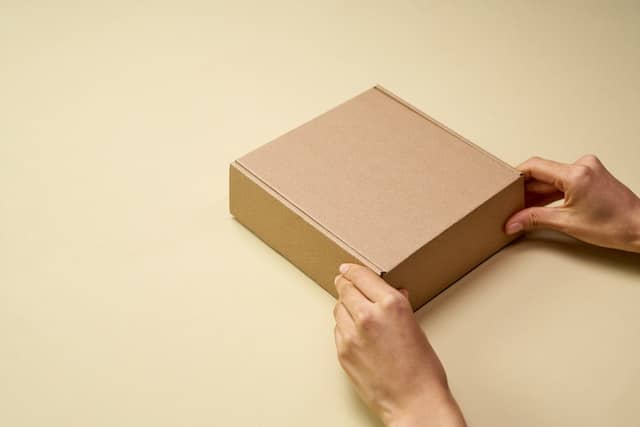 If you sell different products of largely the same size, it would be better to get a universal customized packaging and use it for every product.
Printing on Packaging
The color, printing, text, and any other visuals on the packaging are also critical. This is what attracts your customers and lets them recall your brand when they want to.
These visuals should be chosen carefully as they have a long-lasting impact on your custom-printed boxes.
There is a complete science of using colors and other visuals that stay in the viewer's mind for a long time.
That's why most successful brands use exotic colors that have a striking impact on their users.
The whole packaging can also be designed as per the company's theme.
For example, if a company has a specific theme apparent in the physical or online shop, the packaging can also be designed in a way to reflect the same to make the impact stronger.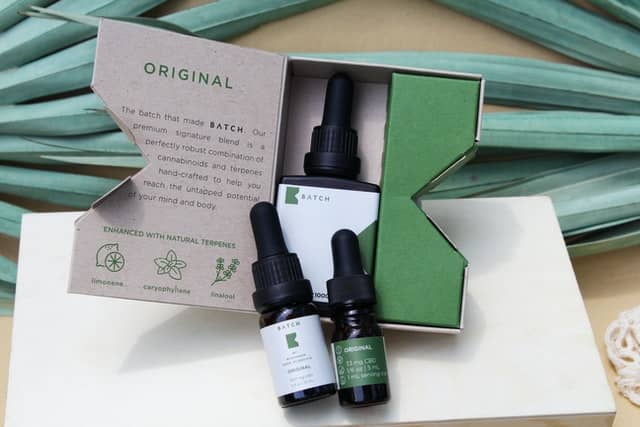 Internal Wrapping
As the package has to go through multiple phases during the shipment, it is sometimes wrapped inside the packaging so that it does float inside the packaging and get damaged or de-shaped.
It can be wrapped with paper, plastic, or any other material so that it stays in place on its way from the seller to the customer.
Supporting Elements
Other parts of custom packaging are the things like adhesives, glues, tapes, etc. to get the product intact inside the packaging or to fill the corners of the packaging.
Filler and Promo Material
Your custom packaging can include multiple things depending upon the nature of your products.
You may want to use some fillers to increase the compactness and consume the extra space inside the packaging.
You can also include a decent thank you note and tell your customers that you appreciate their trust in your company.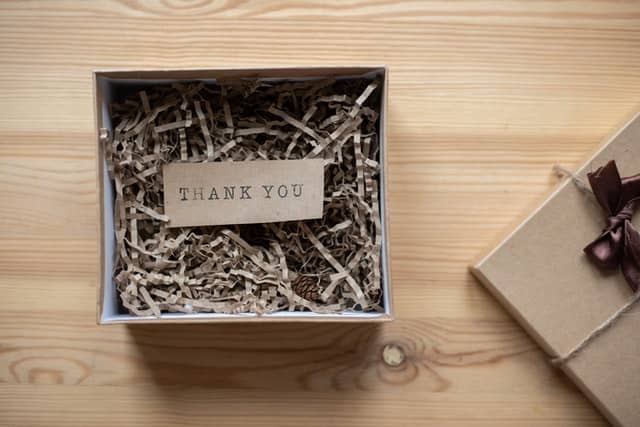 Sellers also use promo materials in their packaging to convince them to buy more products. They may also include a discount coupon for cross-selling other products.
Cost of Custom Packaging for Small Businesses
The cost is probably the topmost concern for a small business. If you don't have a lot of regular orders, you may not be interested in investing the special packaging as yet.
But if you have steady orders and want to go aggressive in your marketing campaigns, custom packaging might help as a catalyst to achieve your sales targets.
Depending upon the material, shape, and design, the cost of packaging can be anywhere from $0.1 to $10 per packaging unit (box, bag, etc).
The price per packaging box can go up or down as per the number of boxes required.
The packaging designers charge as per their MOQs. So, if you increase the quantity of the packaging boxes, the price per box may go down.
So, here's a quick tip for a small business. You have to decide whether you are into a particular business for a short or longer period to have short-term or long-term planning.
Based on that, you would be in a better position to decide whether you are willing to invest a higher or lower portion of investment into your custom packaging.
Some sellers purchase a substantial quantity of a particular product, like in Amazon FBA. So, it becomes their compulsion to sell them all to be profitable.
In that case, you may consider bearing a decent cost for custom packaging.
That's because you would have to increase your customer base for that product in any case.
On the other hand, if you don't have a compulsion to sell a particular product and you change your products frequently, you can still do a lot with your packaging.
You can only use simple mailer boxes with stickers bearing your brand theme or logo to let your customers think that those products came with branded theme.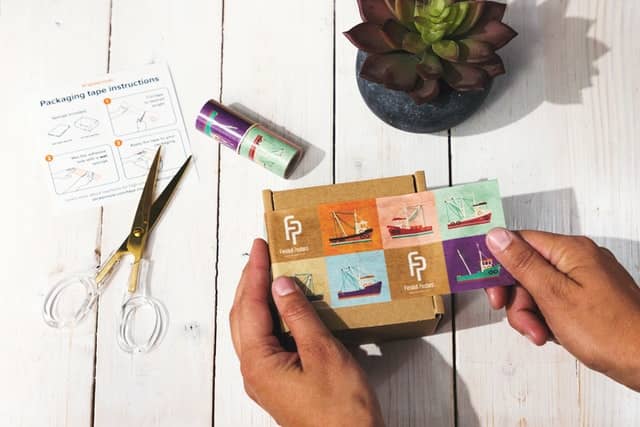 Their cost per packaging unit is not very high. It may even cost somewhere around the cost of one general box.
How Can Custom Packaging Increase Sales?
Presentation matters a lot in e-commerce. That's why custom packaging has a very active role in increasing your sales.
It is highly essential for a brand. If you are an Amazon private label seller, or you sell your private label product on any other platform.
Let's discuss the ways in which custom packaging can help you bring more sales.
The special packaging has a tendency to be remembered for a longer time. This eventually helps you get more orders from the same customers.
Even if your customers do not require the same products again, they may still consider buying other products from your shop due to your special packaging.
Customers love receiving beautifully packed products for which they are open to paying a few extra bucks. So, custom packaging not only increases sales but can also help you earn more profit margins.
The packaging can also give a premium look to your products, and an illusion that you sell original products. This increases your overall customer base and more sales in the long run.
Bad packaging by your competitors also helps you snatch their orders. Your customers compare your packaging with that of others. This is the opportunity where you must grab the most out of your competition's mistakes.
If you have incorporated a creative custom packaging idea that coincides with a certain cause that your customers support or gives them a certain protocol, you can get way more sales than you ever expected.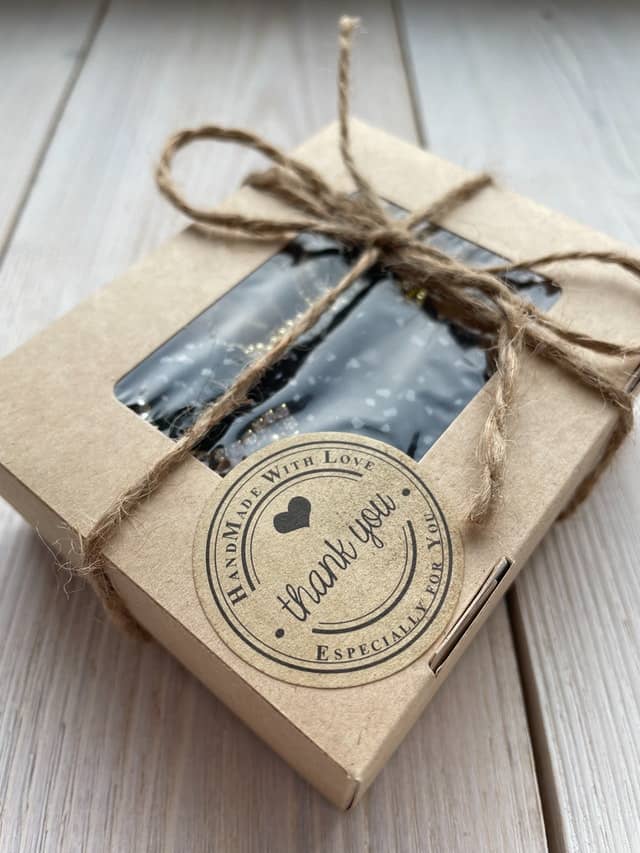 How Can a Small Business Make Custom Packaging?
Depending on which kind of packaging you want to use for your business, you would have the following two options.
Make the packaging yourself by tweaking the general packaging or designing it yourself from scratch.
Outsource the custom packaging from other companies.
If you want to place the order for your custom packaging with a third party, you can divide your tasks into the following steps to make the process easier.
Select the Packaging According to Product
You have to decide if you want customized packaging for a single or multiple products.
You should get the whole packaging tailor-made for your single product and consider protecting the edges and sensitive points of your product.
You may also want to view your packaging from your customer's point of view. Try imagining how would you have felt about the product and the company while receiving the similar box orders
You can also use blister packaging if you are selling a single product so that the plastic or paper coating above your product is also molded in the same shape.
It is the same packaging that you may have used while unboxing your new phone. It has dedicated slots for the parts of products for added protection for each.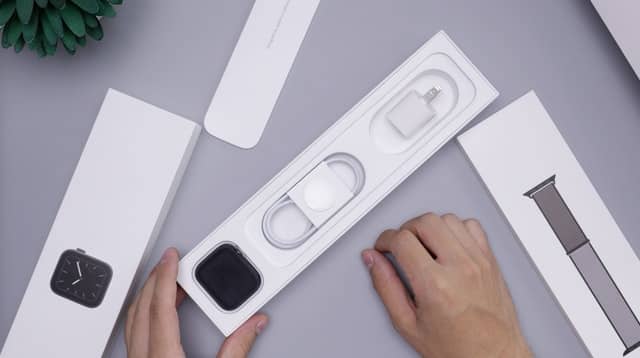 In another case where you are selling multiple items and want to use the custom packaging for all, you can get a custom box designed that can fit any of your products.
Remember to share these details clearly with the packaging company.
Confirm the Dimensions of the Product
You would have to share the product's dimensions if you want to get the packaging made for a single product. In this case, you would have to share the exact product's dimensions, weight, etc.
You may also want to provide a complete unit (piece) of your product so that the packaging company can make the packaging appropriately.
In the case of multiple products, you can share the upper and lower limits of your products' dimensions so that the company can make the packaging that can be used for all of your products in different sizes.
Decide on Custom Packaging Material
You need to be careful with this material selection as it has a major impact on packaging price. The most widely used custom packaging is made from plastic and paper.
Both plastic and paper have further classifications and have different costs. For example, corrugated boxes made of paper material (kraft paper) are more expensive than rigid boxes.
Tip: Ask your packaging provider to share the costs of each type along with their levels of protection (load carrying capacity, etc). Compare it with your products and decide accordingly.
You should share a complete list of your design requirements. This can include the shape, color, and design of your packaging.
These instructions should be detailed to rule out any confusion.
You should share the information like the color of the packaging from inside and outside, how it should open, and where you want your logo to be visible on the packaging.
For clear elaboration, you can use any design templates that the packaging company shares, or you can share a prototype with them to give a better idea of your requirements.
Order a Sample
When you are satisfied with the soft form of the packaging, you can order a sample and check how it looks by packing your products inside.
Approve the Sample and Place Order
If you are satisfied with the sample, you can place the order keeping in view the number of your available products. You can also request to add customization on the desired areas of the sample.
You can order some extra packaging units to repack the items in case of returns and damaged packaging.
FAQs about Custom Packaging for Small Business
The following queries are most frequently inquired by small business owners. Read the answers for more clarity on custom packaging.
Can a Small Business Make Its Own Custom Packaging?
Yes. If a small business is low on budget, it can still make its own custom packaging.
Custom packaging does not necessarily have to be expensive or time-consuming if you decide to do it on your own.
All you have to do is to get the printouts of your logo and put them on the regular packaging to give them a unique look.
You can also use a logo stamp for this purpose for further reduction in costs.
A few tweaks to the regular packaging like covering the regular box with a designed paper, attaching your logo, and putting some greeting cards inside the packaging can do the job.
What Are Cheap DIY Custom Packaging Solutions for a Small Business?
For the ideas on designs, you can take help from the brands selling private label or white label products. For fresh ideas, you can explore websites like Pinterest and use the design tools like Canva and Photoshop to develop your masterpiece.
You can also get some stylish stickers, stamped cotton tapes, and tags to give a cool look to your packaging.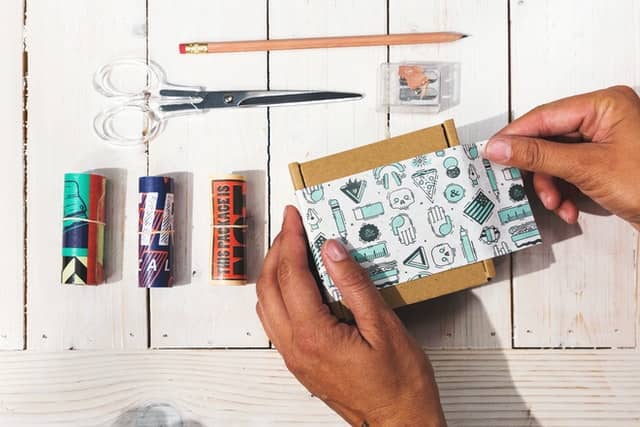 Can a Small Business Be Successful without Custom Packaging?
It depends on the definition of your success and your business priorities. Many small businesses make money even without using custom packaging.
But if you want to elevate your company's image and get loyal customers, custom packaging can do it for you.
Summary
Packaging defines a company's vision. If you are all set to dominate the ever-growing world of e-commerce then custom packaging for small businesses is a good idea.
Small businesses that sell different products of big size variations may consider getting custom packaging only when they start getting a certain number of orders on daily basis to remain profitable after including the product packaging costs.
Do you want to source cheap custom packaging from the best Chinese suppliers? Ask for a free quote today and let one of our experts assist you in this regard.