Order fulfillment is the process through which online businesses ensure that customers receive the items that they order on time and in good condition.
While you may want nothing but the best service for your customers, handling an ever-rising amount of orders can be quite challenging.
However, the convenience of outsourcing fulfillment to an established e-commerce giant like Amazon can be a saving grace.
So, on today's blog, we focus our lens on fulfillment by Amazon service. We look into how it works, what it costs, and what value it could offer your business. We also answer the all-important question: Is Amazon FBA worth it?
Read on.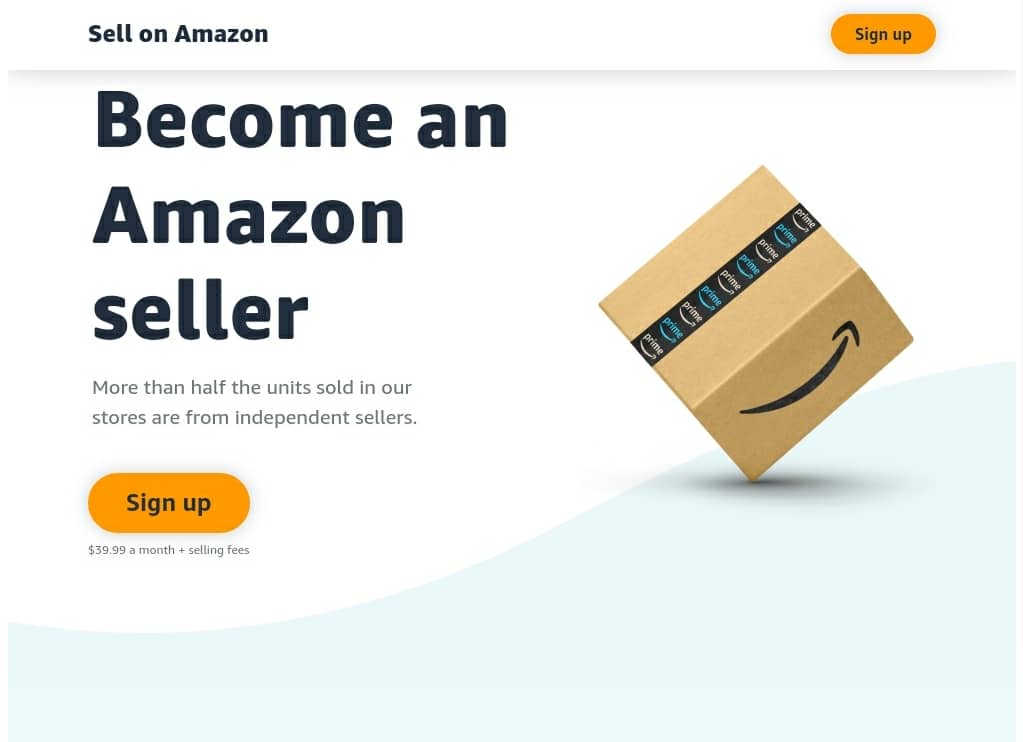 How Does Amazon FBA Work?
Amazon FBA is a rather unique concept. Understanding how it works can help you decide if it suits your needs and also how to make the most out of it if you opt into it.
Here is a look at how various aspects of the Amazon FBA service work.
How to Sell Using Amazon FBA
The first step would be to identify the goods that you would like to sell using the Amazon FBA service. It is advisable to aim for:
Goods that sell well on Amazon but do not have a saturated number of sellers.
Products that are not of very low value because selling them through Amazon FBA may not offer you optimal value.
Once you have chosen the ideal products, suppliers, and all other logistics on your end, the selling process would work as follows:
Sign up for an Amazon seller account
Login and access the 'Seller Central' platform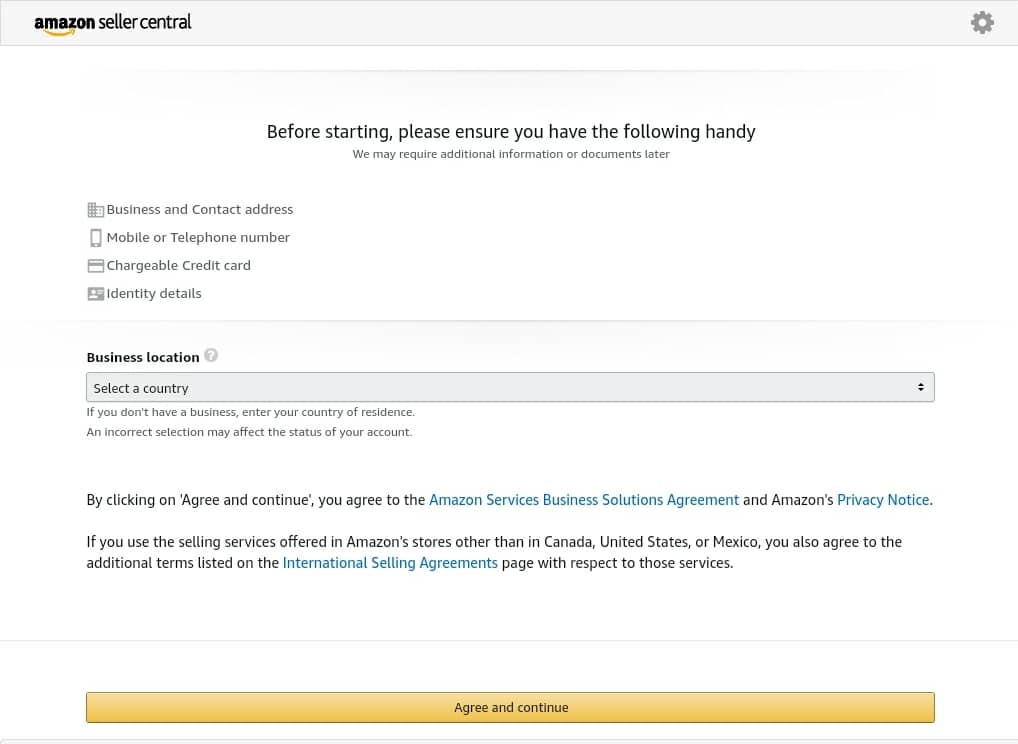 Set up FBA by providing the necessary details
Add your products to the Amazon catalog under FBA inventory
Prepare or have your supplier prepare the products you listed according to Amazon FBA rules
Ship the goods to the specified Amazon Warehouse
When this is done, customers can see your products whenever they run relevant searches. If a customer chooses to buy a product that you listed, they simply need to add it to their cart and check out like they would during any typical Amazon purchase.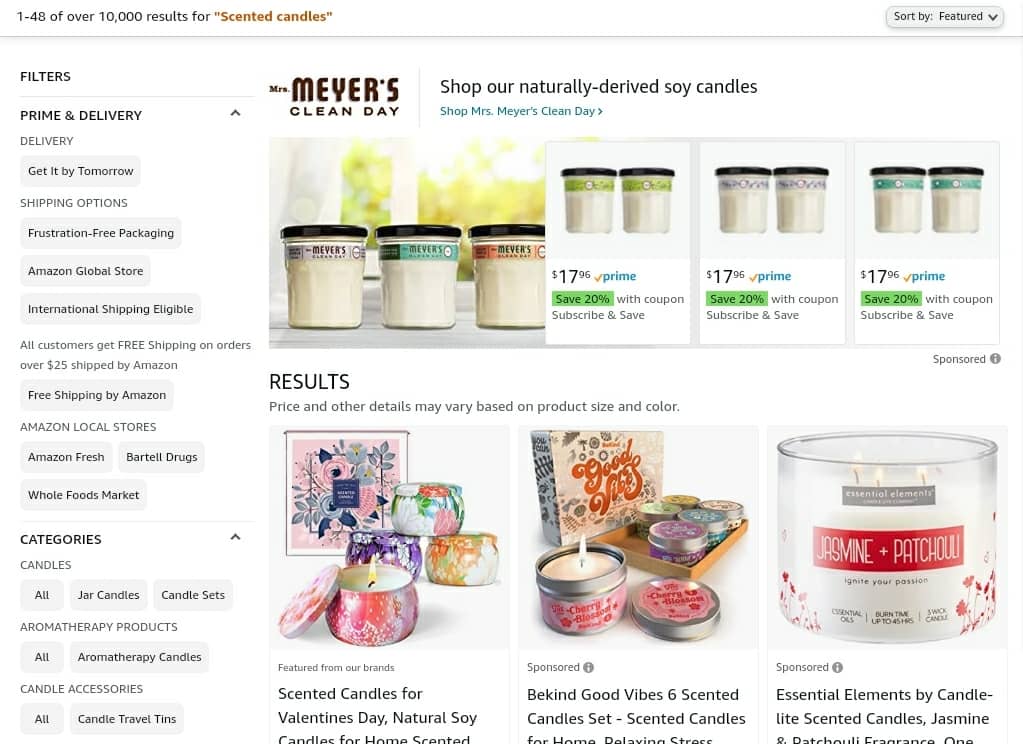 If you would like to sell to a broader audience, Amazon caters to your needs through the Multi-channel Fulfillment (MCF) service.
This version of Amazon FBA allows you to list your products on your business website or other platforms like Facebook and Instagram instead of only listing on Amazon. However, all orders from all the approved platforms would still be fulfilled by Amazon.
The setup process is pretty much the same as what we have outlined above for the typical Amazon FBA. The only difference is that you would have to choose Multi-channel fulfillment during FBA registration particularly.
The FBA Process
The Amazon fulfillment process is simple because the company has set routine procedures to make all steps orderly and efficient.
When you ship your products to Amazon, they are received at the warehouse, sorted, and stored based on the warehouse's organization system. However, they need to meet the packing and labeling rules specified to you by Amazon.
The order processing then unfolds as follows:
A customer places an order for a product that you have listed
They are presented with all the payment and shipping options and charges available for that item on the Amazon platform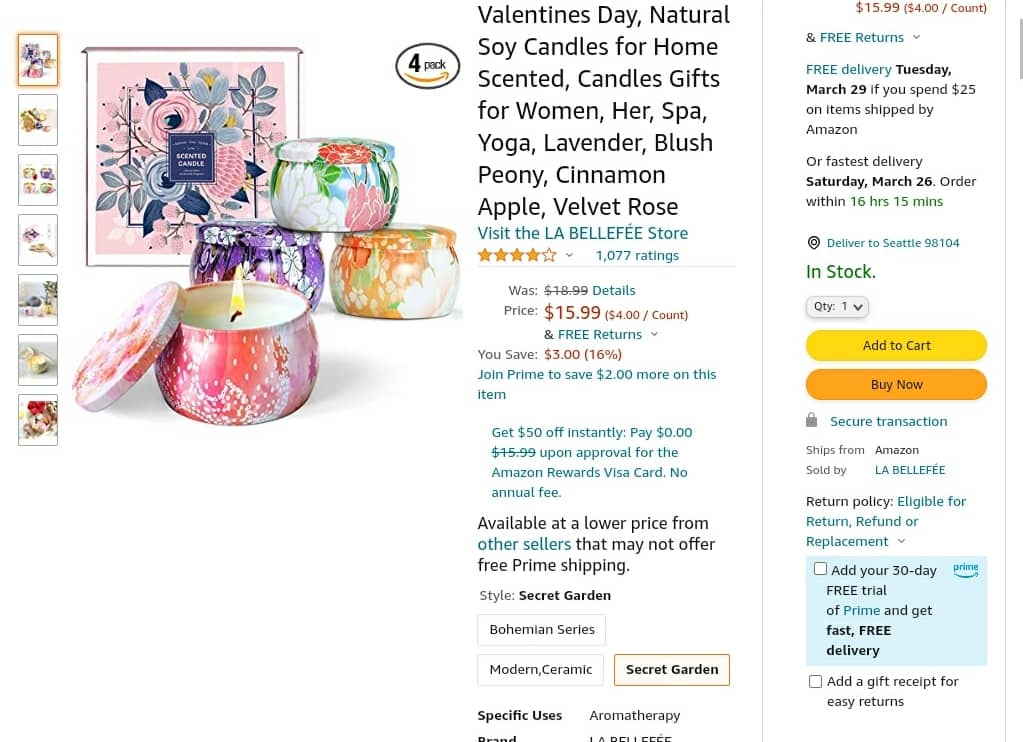 They complete check out
Amazon staff at the Amazon fulfillment center pick and pack the item(s) that have been ordered
The order is shipped to the customer
During this process, Amazon acknowledges the customer's order and even updates them when the order is dispatched. If the customer is discontent with the order, they can initiate a return or refund and Amazon will handle that on your behalf too.
On the backend, you can also view the status of the orders through a dashboard that is accessible on every FBA seller account. You simply need to log into your account, select the 'Manage Orders' page and click on 'FBA Orders'.
How to Ship Your Products to an Amazon Fulfillment Centre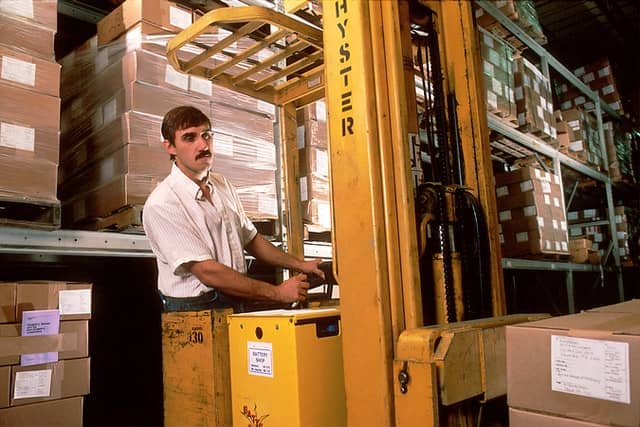 After registering as an Amazon FBA seller, you can begin to access tools on the platform that enable you to manage the inventory you submit to Amazon. The tools allow you to inform Amazon when you are sending in inventory and what exactly you are sending.
The goal here is to create some orders so that your goods do not just arrive at random warehouses that were not expecting them or do not have room for them. It also gives Amazon a chance to give you feedback on how they expect you to present the goods.
Let's have a look at how to navigate your seller dashboard when you are ready to send in your first batch of inventory.
Log into 'Seller Central'
Select 'Manage Inventory'
Click on 'Send/Replenish' from the options that pop up
Provide the address that you will be shipping from
Provide the specific details required such as whether you will be shipping individual or case-packed goods, how many units you are sending, etc.
Indicate what products you are shipping so that Amazon tells you what kind of prep is expected.
Indicate how your products will be labeled based on the options provided
After providing the necessary information, Amazon will let you know what warehouse you should ship your goods to. You can then select your shipping service and provide dates of when your products will be shipped so that Amazon knows when to expect them.
The packing guidelines provided by Amazon are based on how Amazon runs its warehouses. Following them ensures that your products are received and made available for sale without unnecessary delays.
It is important that you work with a shipping carrier or freight forwarder who either understands Amazon FBA shipping requirements or can follow your shipping instructions.
How Amazon Receives and Stores Your Inventory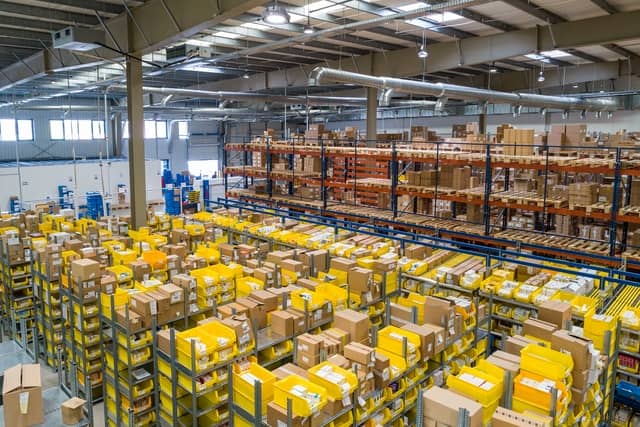 When your items are received at the Amazon warehouse, they undergo a standardized intake process. Here is a summary of how the steps work.
The cartons containing your boxes are unloaded.
Each carton is scanned to acknowledge receipt and to confirm that it is at the right warehouse.
Each carton is opened by other Amazon associates down the receiving line.
They check that each item has an individual barcode and scan it.
Each item in a box is evaluated to confirm whether it needs any extra preparation for safe storage or shipping later during fulfillment.
At this point, items that require extra prep are sidelined so that the prep can be done. Those that are ready are handed over to the final stages of intake where:
Individual items are counter-checked to ensure that they are not damaged.
Each associate confirms that the barcode corresponds with the item.
All items that qualify are placed in a tote and taken to the storage area via a carousel.
The Amazon associates at the storage stow away the items on their designated shelves.
The associates scan each item and its shelf location so that it is easier to retrieve the item when it needs to be packed and shipped out to a customer.
How Does Amazon Manage Its Warehouses?
Amazon warehouses are run through a collaboration of human labor and technology. Blending the two enables the company to capitalize on human intelligence but also handle an enormous amount of inventory because the machines do the heavy lifting.
Amazon associates are tasked with different roles in the intake, inventory storage/management, and order processing stages. More senior staff also play oversight roles and help resolve any challenges that arise in the warehouses.
In general, the responsibilities assigned to staff include:
Unloading cargo
Inspecting and scanning products during intake
Solving unique problems such as improperly labeled items, damaged items, cartons delivered to the wrong warehouse, barcoding errors, and much more.
Order processing i.e. picking packing, and shipping orders.
Providing customer care support to both FBA sellers and customers.
The automated warehouse systems are used to complement the workers' efforts. They are assigned tasks that would be strenuous, take workers much longer to complete, or simply be more efficient when handled through automation. Such tasks include:
Transporting inventory through different stages of the intake process, as well as delivering or retrieving goods from the storage areas whenever necessary.
Keeping track of inventory using unique identifiers like barcodes.
How Does Amazon Deliver Their Products?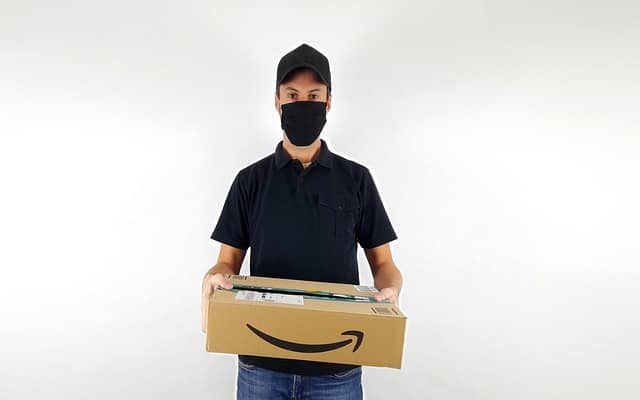 Amazon has a well-established international delivery network. It owns vehicles and even planes that are solely dedicated to delivering Amazon orders.
As a result, Amazon has complete control over its delivery system and can, therefore, deliver faster than most e-commerce platforms.
Amazon FBA orders are entitled to shipping advantages like free shipping or Prime shipping. These options are always indicated for buyers whenever they are applicable. Other shipping options include:
Priority; orders delivered in 1 business day.
Expedited; orders delivered within 2 business days
Standard; orders delivered within 3 to 5 business days
Every order fulfilled by Amazon is delivered with Amazon branding.
How Much Do Amazon Sellers Make?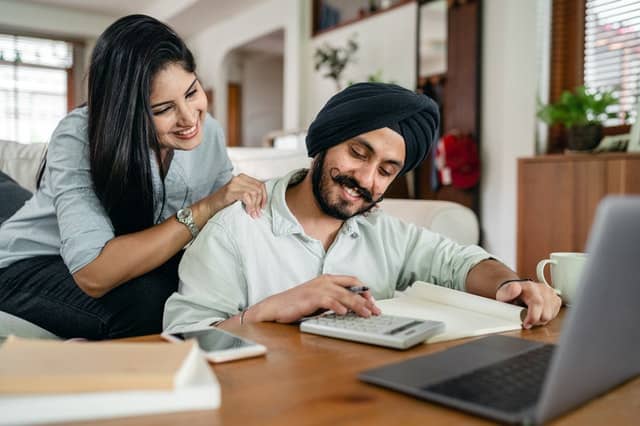 Studies run on a wide selection of Amazon sellers indicate that they make about $1000 to $25,000 in sales a month. Their profit margins range between 10 to 20%.
Subsequently, going by these estimates, Amazon sellers make a monthly profit of approximately $100 to $5,000.
Notably, these are only estimates in the short run. In the long run, about 58% of Amazon sellers make lifetime profits of over $25,000. This goes to show that you may not start making high profits on day 1 but there is great potential to earn much more over time.
The Many Benefits of Selling Using Amazon FBA
Fast Shipping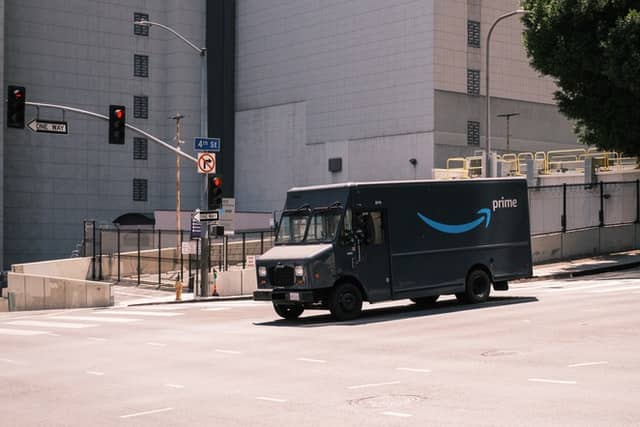 Amazon orders are shipped from the warehouse closest to the customer to reduce the shipping distance and duration.
They are also shipped via exclusive Amazon carriers unlike instances when you outsource shipping to a carrier that may have to wait days or weeks to consolidate enough cargo before shipping.
Customer Service Management
Amazon keeps customers informed about the progress of their orders until they ship.
Beyond this, customers that are interested in the products that you have listed on Amazon can contact the Amazon customer support team with any questions or challenges they may have.
This frees up your time to focus on marketing or pursuing growth opportunities for your business. The service is provided at no extra cost.
Return and Refund Management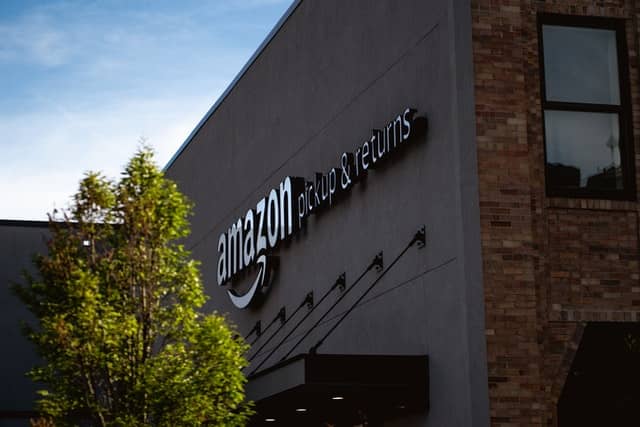 If a customer orders any of the goods you have listed on Amazon then chooses to initiate a return or claim a refund, Amazon will handle it on your behalf.
Once the customer reaches out or initiates the process, they will be directed to the right Amazon online returns center where their claim will be processed and handled accordingly.
While some orders may attract return processing fees, the convenience of delegating this service makes the costs worth it.
FBA Helps You Manage Your Inventory More Effectively
The FBA seller dashboard provides adequate tools for you to:
List products on Amazon
Send in products to Amazon warehouses
Monitor shipments
Monitor and replenish your inventory levels
Remove inventory from Amazon fulfillment centers
This system is way more convenient compared to situations where you would have to handle your inventory without automation or subscribe to inventory management apps on a trial and error basis.
Instant Access to a Global Audience
Amazon.com is accessible to shoppers from all around the world. If they run a search that matches the goods you have listed on Amazon, your product listing is likely to feature in the search results.
The magnificent effect here is that the products you list will not only be on sale or visible to your local market. They will be visible to shoppers in places your marketing ads may never even reach. This could open new demand streams for your products and boost your sales.
Ready-made Brand Reputation
Amazon is a globally recognized brand and carries a significant level of trust among consumers.
Subsequently, shoppers may feel more confident buying the goods you list from Amazon than an individual website or Instagram account that they have not interacted with before.
As a result, you may enjoy a healthy number of sales even as a beginner on Amazon than if you were running things purely on your own.
Multi-Channel Fulfillment Solutions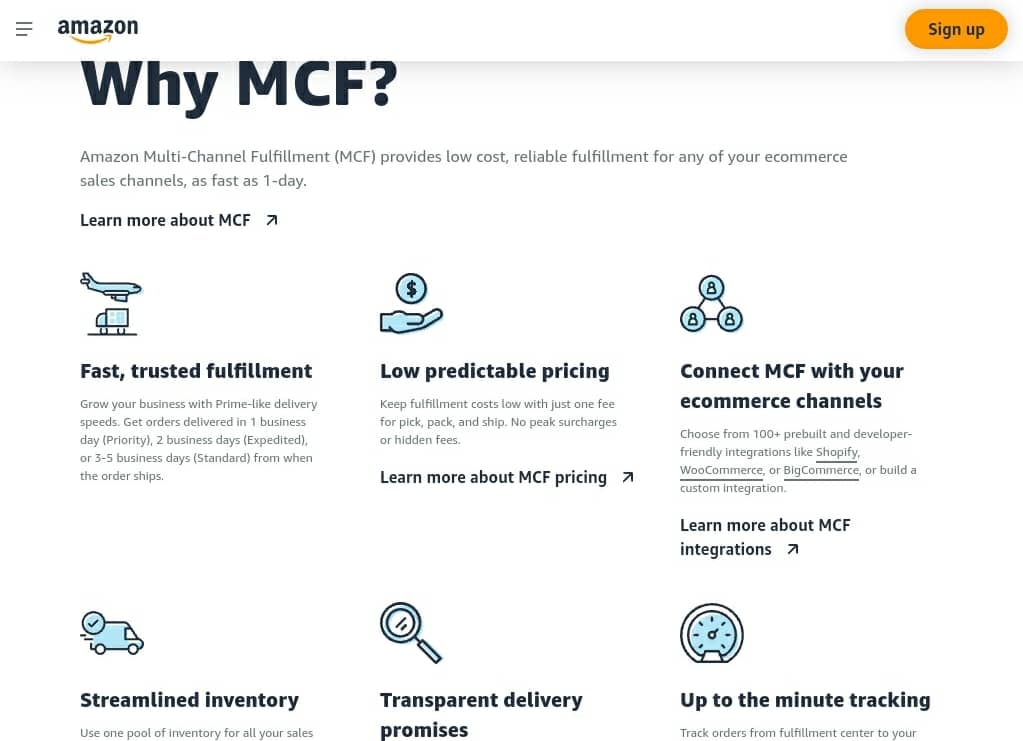 Amazon Multi-Channel Fulfillment (MCF) allows you to accept orders from more than one platform and have them all fulfilled by Amazon.
This solution presents the advantage of a great sale because you may be able to garner more buyers when selling on multiple platforms compared to selling on just one. Plus, you still get to enjoy most of the other benefits that the FBA service provides.
The Downsides of Selling on Amazon
Barriers to Entry
On one hand, it is relatively easy to become an Amazon seller and sign up for FBA. Yet, on the other, you may have to contend with:
Stiff competition that leads to price under undercutting
Tough inventory packaging requirements
The cost of FBA can be higher than its gains. Especially if your goods are not selling as quickly or have slim profit margins.
Competition Is Brutal
FBA provides lots of benefits but there are equally lots of sellers that would like to access them.
Consequently, even if you are resourceful enough to develop a unique private label product or a product with a low number of sellers, the niche may soon become crowded by competitors.
In turn, you may have to lower your prices and market your listings more aggressively to keep up with the competition.
You Lose Control
Delegating most of the order fulfillment responsibilities to Amazon may be a relief. However, in doing so, you also give up control over those processes to Amazon. This may have effects such as:
Your customers may no longer receive the 'personal touch' you may have offered when you had hands-on control of the fulfillment process.
When Amazon starts to handle your customer care, you may lose track of customer feedback and fail to make necessary improvements as promptly as you would if you were handling it directly.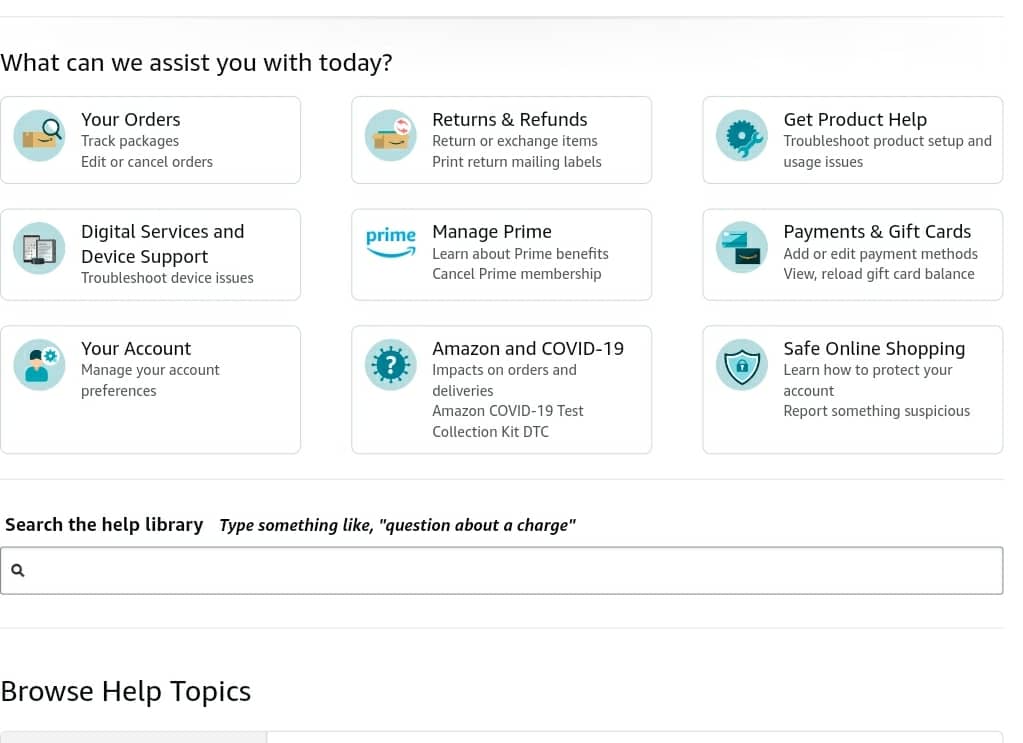 Products being presented to Amazon customers are based on an algorithm that controls the listing of search results. You can only do your best to try and rank higher or appear on more search results but ultimately, the algorithm may not always sway in your favor.
Easy Return Policy
When you become an FBA seller, Amazon handles your returns too. On the downside, while its return policy appeals to customers, it can be a bit too accommodating and may encourage more customers to initiate returns.
A high rate of returns could eat into your profits and even negatively affect your seller rankings on Amazon.
Unique Branding Challenges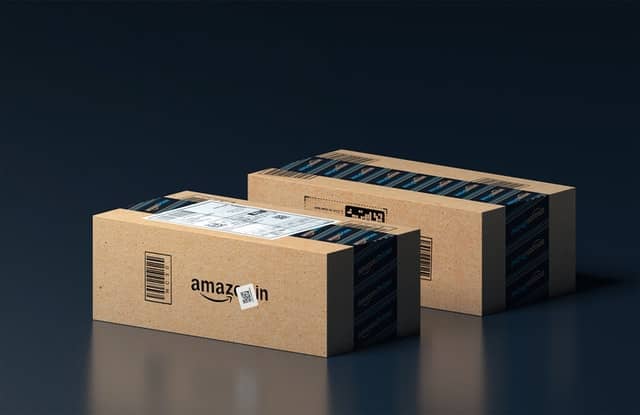 When Amazon fulfills an order, the packaging will have Amazon's logo among other details. As such, while you may even have branded your product with your company name and logo, it is the Amazon brand that may remain more memorable to customers.
Unfortunately, if a customer can hardly remember your brand name, it lowers the chances of them buying from you again unless they are very committed to doing so. It equally lowers the odds of them recommending you to other potential buyers.
Alternatives to Amazon For Selling Online
Admittedly, selling on Amazon is not a universal solution. It works better for some products than others and it may or may not align with your business goals.
If you reckon Amazon does not meet your needs, you could consider credible alternatives such as:
Shopify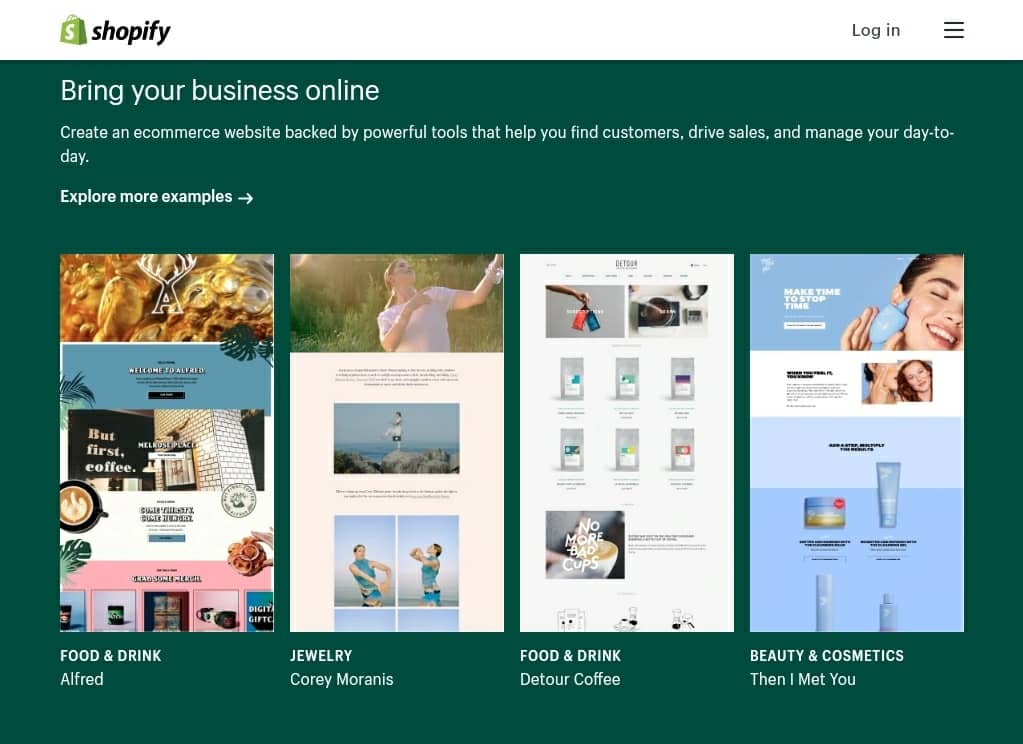 Shopify has become quite popular in its short lifespan due to its user-friendly design. It allows you to set up an e-commerce website for your online business, list your products, set prices, and begin receiving orders.
Key Features
Easy Setup – there are countless templates to choose from that you can use to build your store. Shopify also provides lots of handy tools, guides, and tutorials.
Flexibility – Shopify integrates well with most e-commerce apps that are optimized for it. It also accommodates different other e-commerce business models like dropshipping.
Payment Options – you can opt to process card payments via Shopify Payments or third-party payment partners like Visa or Mastercard. Shopify also integrates with Paypal, Facebook Pay, Amazon Pay, and Apple Pay.
Subscription fees – Shopify offers 3 plans: Basic at $29, Shopify at $79, and Advanced at $299. You can upgrade your plan as you gradually scale your Shopify store and start to require more robust features.
Etsy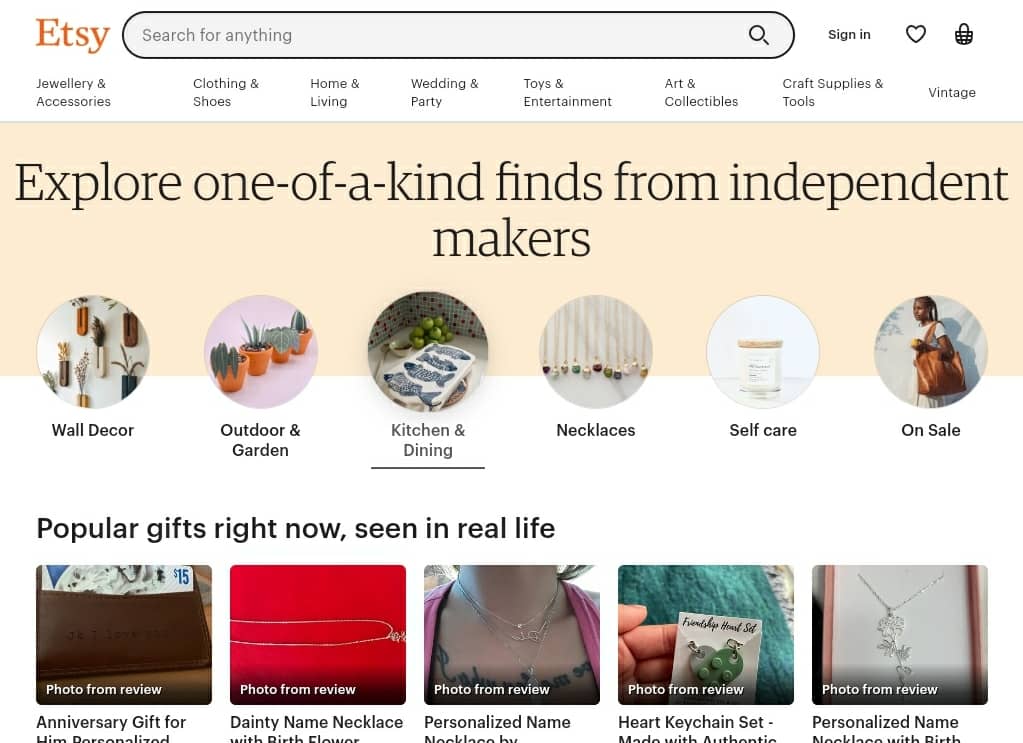 Etsy is an online marketplace where sellers can list handmade products, handicrafts, and vintage items for sale.
Key Features
Simple Setup – you only need to create an account and set up an online shop using the templates that Etsy provides. You can then add your listings, set up payment systems, and start selling.
Flexibility – you can only sell products that fall in the categories specified by Etsy and meet the outlined rules. There are also very few ways to personalize your Etsy shop and give it a unique identity.
Etsy fees – Etsy does not charge any subscription fees but you will incur other charges like transaction fees when making a sale, ad fees, and listing fees when updating inventory.
WooCommerce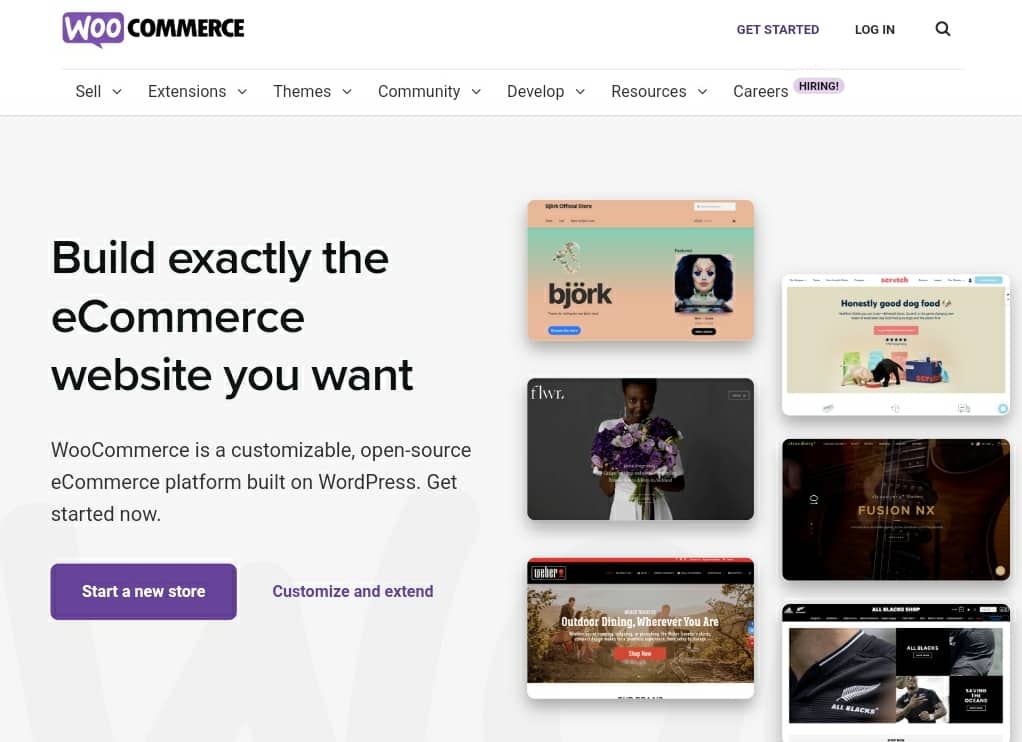 Selling on WooCommerce only requires you to create your online shop, list your products, and begin selling. However, WooCommerce is based on WordPress and thus it does not provide ready-to-use templates like Shopify.
Key Features
Ease of use – you will need to buy a domain, sign up for a hosting service, install your WordPress website, and create a theme. There is a lot of backend work to be done and it requires some tech skills.
Fees – WooCommerce does not charge any joining fees or monthly subscriptions. However, a WordPress website and hosting come at a fee.
Payment Options – WooCommerce supports Paypal and Stripe and a few other digital payments that are compatible with WordPress. It does not charge transaction fees.
Walmart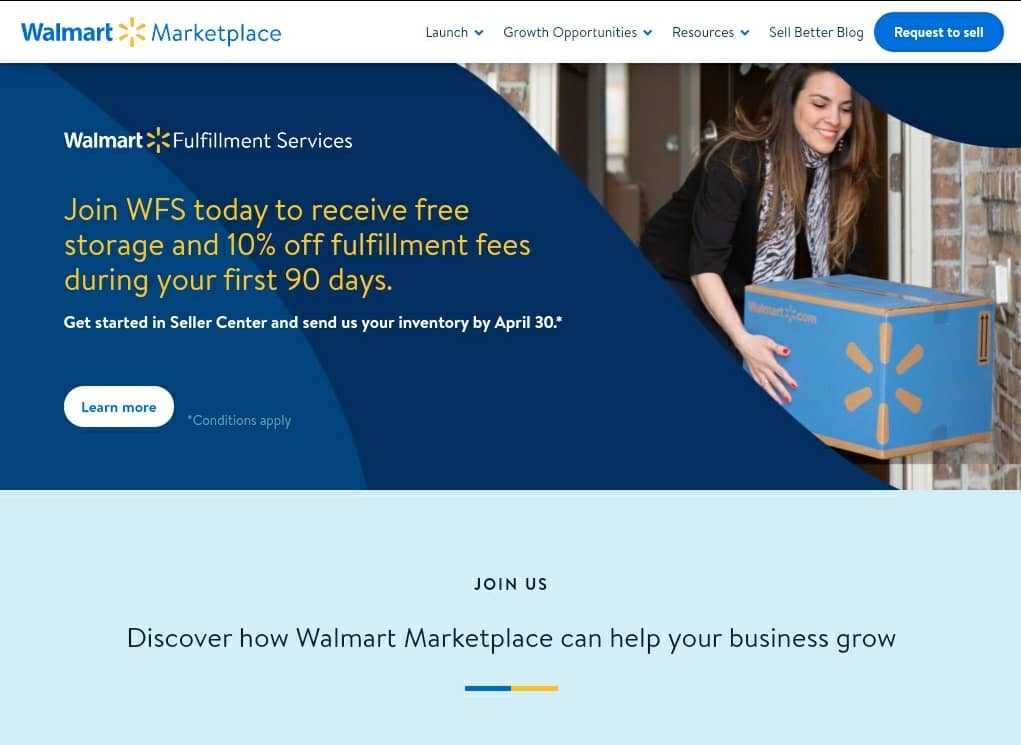 Walmart is a giant retailer in the USA and is now leveraging its vast consumer base to pivot into e-commerce. It requires sellers to:
Fill in an application providing details about their business
Set up an account upon approval
List the goods they will be selling
Ship the goods to Walmart fulfillment centers
Key Features
The program requires approval – Walmart is very selective on what kind of sellers it admits based on the quality of their merchandise and business reputation.
Eligibility – as of April 2021, Walmart now allows applications from international sellers too.
Fees – there are no setup or monthly fees but you will be billed a set percentage per sale. The percentage depends on the category of goods you are selling.
Returns – customers can return goods via online return procedures or in-person.
Walmart Fulfilment Service (WFS) – handles the fulfillment of orders for online sellers selling on Walmart. You are not allowed to sign up for other fulfillment services like FBA when selling on Walmart.
eBay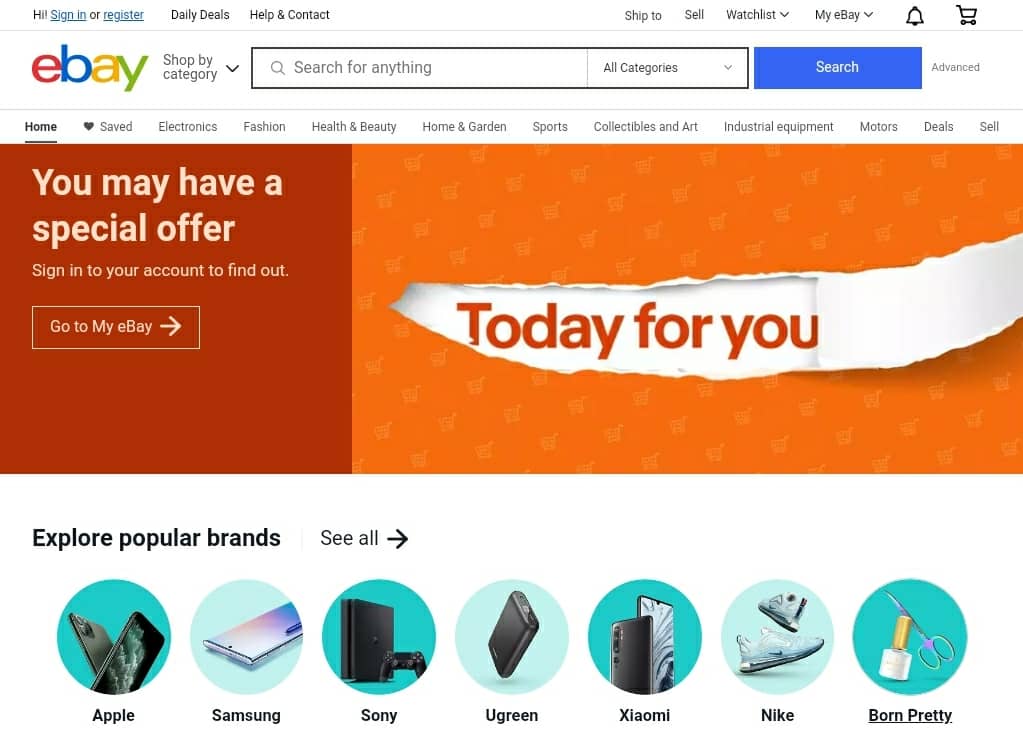 eBay started as an auction-oriented e-commerce platform but it has since morphed and began to accept listings with fixed prices. You can now also list used, vintage, or new products on it.
Key Features
The Setup – it is quite easy to get started as all you need is an eBay seller account and products to list.
Fees – eBay does not charge sign-up fees or monthly fees. You may, however, have to pay inventory fees and subscription fees if you wish to upgrade from a seller account to an eBay store. Transaction fees are billed per sale.
Payment options – eBay no longer accepts Paypal. It now has a payment system called Managed Payments that disburses payments to sellers after deducting transaction fees.
International selling – you can make your products visible to shoppers internationally by activating 'international shipping'.
Amazon FBA Alternatives to Consider
If FBA does not meet all your business needs or is not suitable for it, you could explore other solutions such as:
Fulfilled by Merchant
Fulfilled by Merchant (FBM) is a provision where you can list your product for sale on Amazon without signing up for fulfillment by Amazon.
Instead, when a customer places an order, you would handle the fulfillment process in your own way. It is also allowable to partner with an independent logistics provider and have them execute the fulfillment on your behalf.
If you choose this option, keep in mind that Amazon:
Expects you deliver orders fast online
Requires you to provide customers with a tracking number for their packages
Requires you to provide up-to-date instructions on how customers can navigate returns
Amazon FBM listings do not get the Amazon Prime badge. You would also bear all order fulfillment responsibilities as well as returns and refunds.
Seller-Fulfilled Prime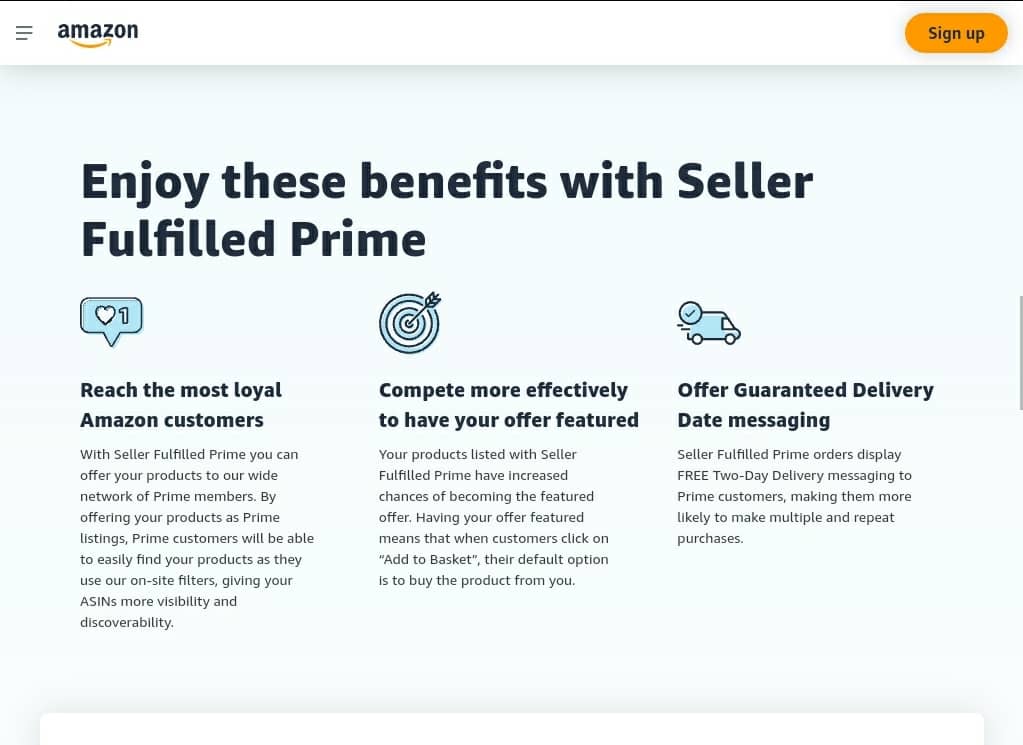 In this approach, you (the seller) handle the fulfillment of orders in accordance with Amazon's Prime delivery standards. In essence, you have to deliver each order within the same timelines that Amazon does when processing Amazon Prime packages.
You are at liberty to handle the order fulfillment yourself or outsource it to third-party fulfillment partners.
Unlike Amazon FBM, Seller-Fulfilled Prime allows you to have the Prime badge on your listings. The only downside is that you may have to go to exerting lengths to ensure you meet the delivery times. This can be both challenging and costly.
Do It Yourself Fulfillment
DIY fulfillment entails you performing every role in the fulfillment process on your own. You would have to:
Have enough space to store inventory
Pick, pack, and ship orders directly
Track orders to ensure they reach your customers
Handle returns
This method is viable if you are just starting and have a manageable number of orders that you can process by yourself. Still, even then, you will need a well-regulated system to help keep track of everything.
3PL Fulfillment
3PL Fulfillment is a system where you hire a third-party logistics provider to handle the fulfillment of the orders you receive on Amazon.
A good 3PL partner should also be able to offer you comprehensive fulfillment center services such as:
Collecting products from your supplier
Warehousing your products
Packing and shipping them upon request
Providing tracking numbers
Dropshipping
In dropshipping fulfillment, you do not handle any inventory. You only list your products on Amazon, receive orders, and share them with your supplier or your dropshipping agent.
The supplier/dropshipping agent then packs and ships the goods directly to the customer that ordered them. They should also provide you with a tracking number that you would share with the customer so that they can monitor the delivery of their order.
Is Amazon FBA Worth It?
So, in the final tally of things, is Amazon FBA worth it? Let us run a brief cost-benefit analysis to decide.
How Much Does It Cost to Sell on Amazon?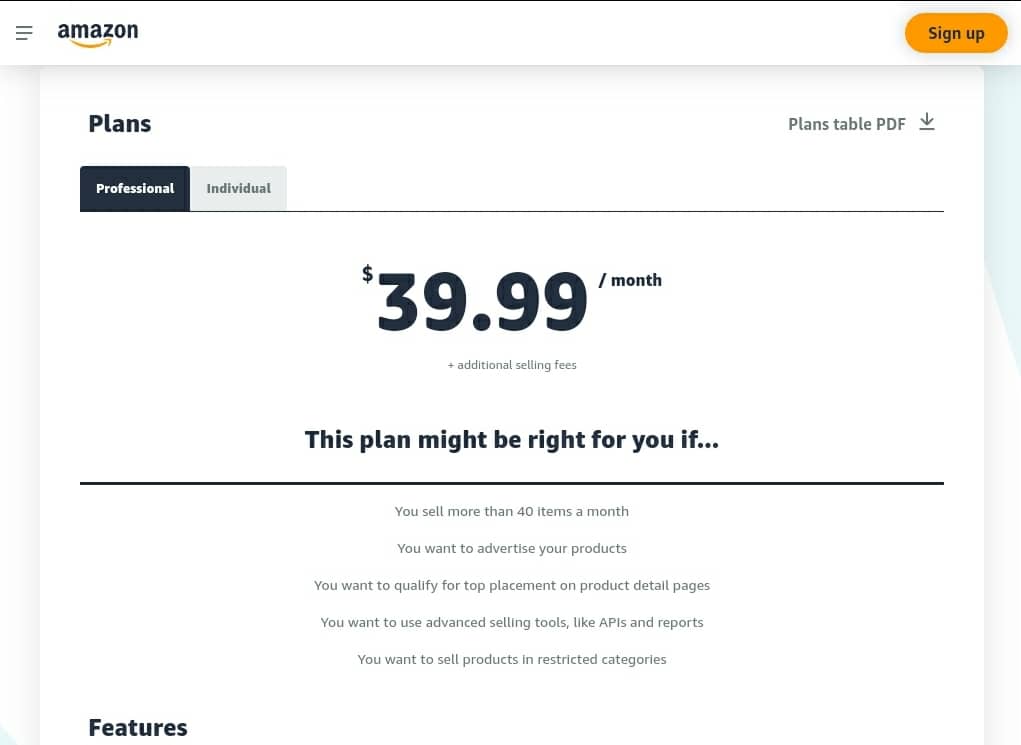 Selling on Amazon comes with the following costs:
$39.99/month for a professional selling plan
An 8-20% referral fee depending on what category of goods you are selling
Fulfillment fees
Inventory fees
Closing fee (if you are selling media items)
Given that the fees vary case-by-case basis, it is tricky to tell exactly how much you would incur when selling on Amazon.
However, you can use the Amazon estimator to get an estimate of your costs and decide if this would be a financially viable option for you.
Is Amazon FBA Still Profitable?
Yes, it can be. Here is why:
Amazon is accessible to shoppers all over the world which increases your chances of making higher sales there than on most alternative platforms.
The resources that Amazon provides to sellers are helpful and would cost way more if you had to obtain them from third-party apps.
The cost of selling on Amazon can be manageable if you choose the right goods to sell and manage your inventory carefully to avoid extra expenses.
Delegating fulfillment to Amazon frees up your time which in itself is a unit of value in your entrepreneurship journey.
Is It Too Late to Start Selling?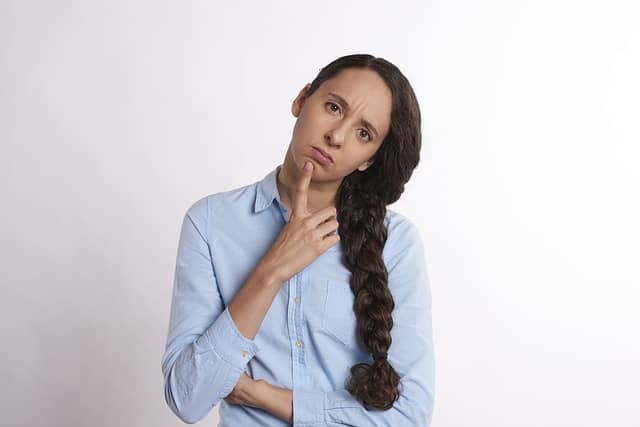 It never is.
You simply need to do your research and find untapped niches or new exciting products that can fulfill the unique needs of customers. This will set you apart from the competition.
Couple all that with proper marketing and you can make good sales and reap decent profits by selling on Amazon.
FAQs About Amazon FBA
Where Can I Find Suppliers For Amazon FBA?
You can find suppliers through:
Trade fairs
Online marketplaces for bulk suppliers like Alibaba
By running online searches using keywords of the products you need
As you look for suppliers, use filters and keywords to refine your results to wholesale suppliers or manufacturers. Sourcing products wholesale from them would be cheaper and allow you to earn better profits.
Can You Start an Amazon FBA Business from Another Country?
Yes. Sellers from the USA, Germany, Australia, Singapore, the UK, France, Italy, Spain, Canada, Japan, and the Middle East are eligible for Amazon FBA.
They, however, have to have an international phone number and a credit card that can be charged internationally to pay the requisite Amazon fees.
It is also essential that they understand how to navigate international shipping of goods from their suppliers to Amazon fulfillment centers or their customers.
In Conclusion
All factors considered, Amazon FBA offers an undeniable raft of benefits to businesses of all kinds. Options like Multi-channel Fulfillment or Fulfillment by Merchant and others also provide flexibility to enjoy the benefits of selling on Amazon on your own terms.
At NicheSources, our services are curated to help you grow your business without the hassle of handling inventory or sky-high inventory fees. We provide best-in-class dropshipping services as well as product sourcing for both white and private label goods.
Are you ready to discover a new world of stress-free business-friendly fulfillment? Get a free quote today to learn more about our services.