Amazon is a well-organized and ideal platform for any entrepreneur that wants to sell their merchandise online. It reaches a vast base of shoppers across the globe and has a solid reputation.
These huge advantages of Amazon have attracted very many online merchants. Subsequently, competition between sellers is quite stiff. It may, therefore, be worth it to explore options like Amazon private label to gain an edge over your competitors.
Curious about what Amazon private label is all about? Don't sweat it, we have got you covered. Read on as we explore how it works, why it is worth considering, its pros, cons, and much more.
Ready? Let's dig into it, shall we?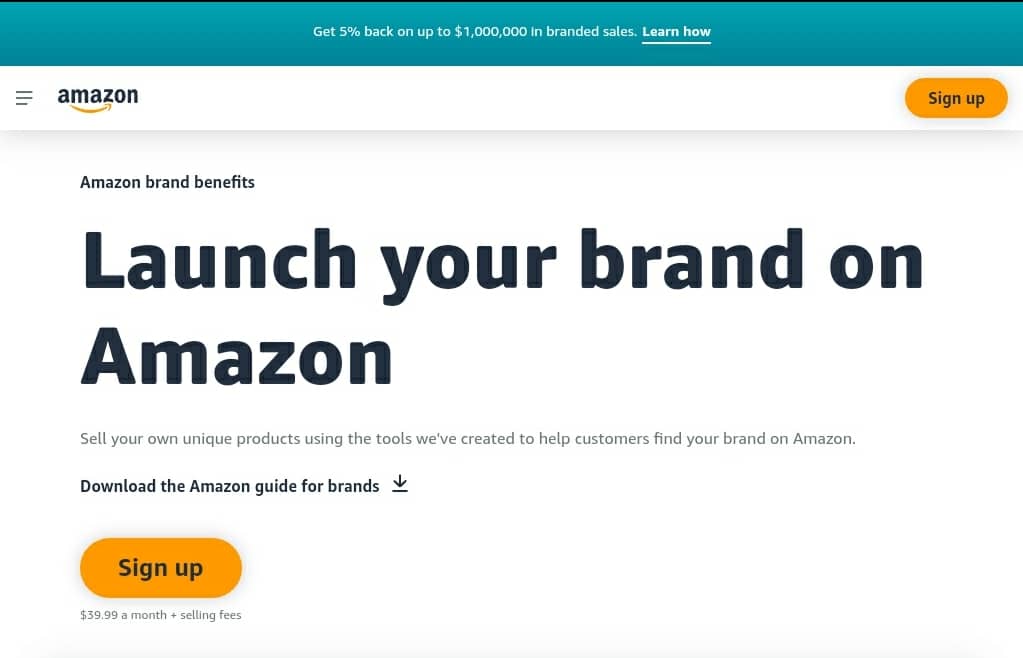 What Is Amazon Private Label?
Private labeling entails hiring a manufacturer to produce goods for you and selling those goods under your brand name.
Amazon private label is, therefore, a business model where you:
Register a brand name
Source private label goods for your brand
Sell the goods through Amazon
It is completely legal and Fulfillment by Amazon (FBA) even has some unique features to help private label entrepreneurs thrive.
Why Sell Private Label Products on Amazon?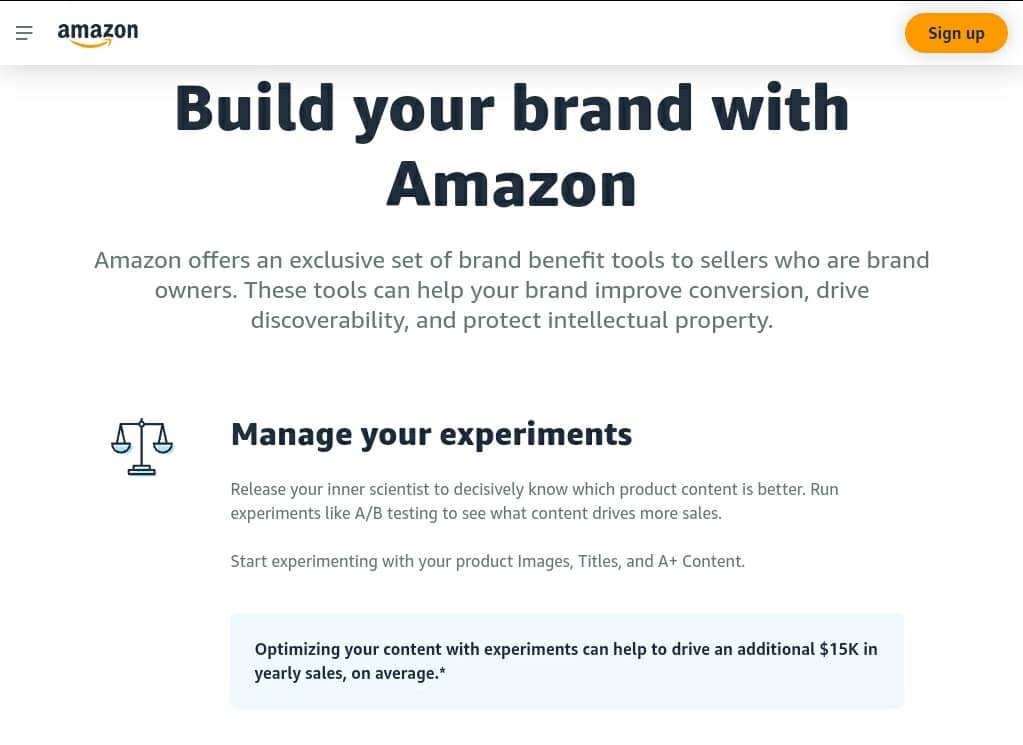 Amazon private label provides perks that are not available to third-party sellers. Such perks include:
Less Competition
Private label products are sold under a unique brand that you set up. Customers are thus likely to notice the new brand and buy your products out of curiosity. More so if you asked your private label manufacturer to include product features that other similar products in the market do not offer.
Access to Amazon Content+
Amazon Content+ is a feature exclusively available to sellers that are registered in the Amazon Brand Registry.
It allows sellers to enhance their product listings using images or videos that highlight the use of the product. The product features can also be listed in bullet point form for easy reading.
All these features provide a more interactive shopping experience for buyers and increase the chances of them buying the listed items compared to plain descriptions.
More Freedom
Amazon has specific restrictions that govern how sellers can sell products from other brands. The rules are in place to ensure that the intellectual property rights of brands are maintained and that sellers do not violate the policies of those brands.
In contrast, selling private label on Amazon gives you freedom. You are not bound by any restrictions because you own the brand.
A Chance to Meet Consumers' Needs
Developing a private label product instead of simply sourcing a generic one and reselling it, allows you to address specific customer needs. This may earn you a lot more customers because your product offers more value.
How to Find and Sell Private Label Products on Amazon
Selling private label products on Amazon may offer unique advantages but it is not a game of chance. Here are some steps that you could take to ensure that you choose the right private label products to sell.
Identify a Niche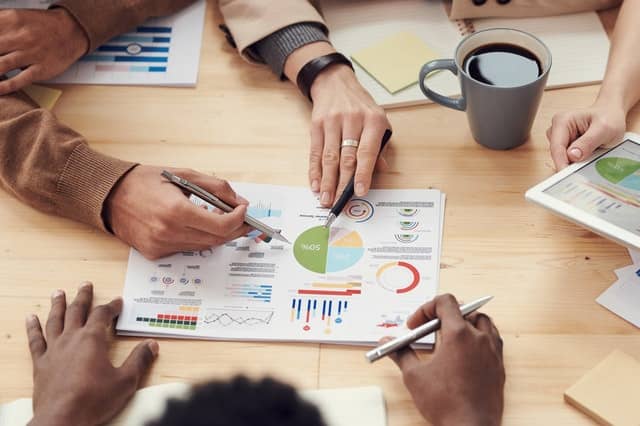 Identifying one or a few product niches can help you narrow down your product options more definitively. This could make your research process less overwhelming and save you time and resources.
Aim for niches that you are interested in. It will make researching the niche and understanding the market dynamics less difficult.
At the same time, avoid oversaturated niches. They attract stiff competition and dismal profit margins.
Brainstorm Niche Keywords
Customers use keywords to find items on Amazon. As such, researching keywords in the niche you are considering would give you an idea of what products are highly sought after by customers.
It is equally crucial to brainstorm the right keywords so that you can use them to optimize your product listing.
For example, if your research indicates that customers use 'pink silicone phone covers' as a frequent search term, then you should use it in relevant product listings.
The reason behind this is that every time a shopper runs a search, Amazon lists search results based on relevance.
So, if your product listing has keywords that match or are similar to what a shopper requested, it increases the chances of the products in your store coming up in the search results. It further increases your odds of making a sale.
Use Amazon Analytic Tools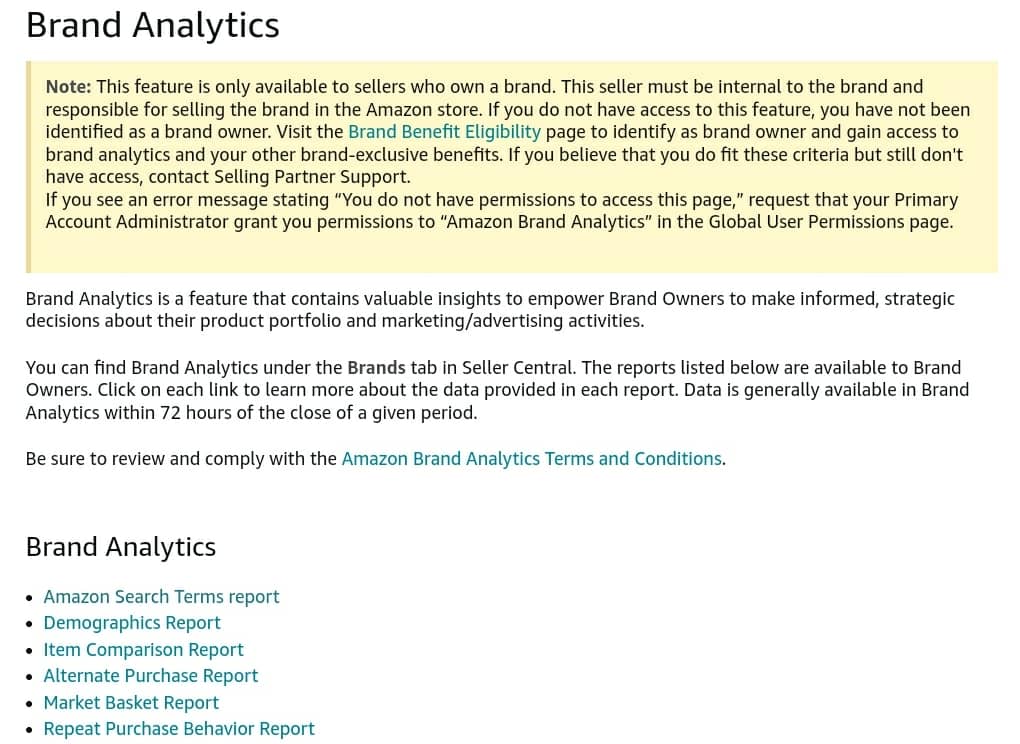 When it comes to selling private label products on Amazon, it is prudent to aim for products that are:
In high demand
In a niche with low competition
Within a mid level price range
While these tips are helpful, it is difficult to comb through millions of products on Amazon to find products that fit this description. Fortunately, Amazon analytical tools can help you come up with a shortlist of different products based on these parameters.
The tools have filters that you can use to find products that match the parameters you would like to work with. Some of the filters include:
The size of the product.
How you plan to sell the product on Amazon ( FBM, FBA, dropshipping etc).
The price range.
The number of reviews (to determine the level of competition).
Types of products that you like to exclude from your search results.
Once you select all your product preferences and search, the tools bring up results of different products that match your requirements. You can scroll through them and take note of interesting products worth considering.
Analyze the Competition
Selling private label products on Amazon lowers your competition but it does not eliminate it. Consequently, you need to monitor your competitors to gain insight on how to win customers over.
In your analysis, look out for your competitor's:
Product listings – examine the keywords they use and how they rank as a result. Pay attention to their use of images or illustrative videos too.
Reviews – reading a competitor's reviews will tell you what customers like or dislike about the seller's products or service. It is a quick way to learn what customers want and what you can improve on to get their attention.
Product quality and branding – the quality of your competitor's product, how it is packaged and branded, all impact how shoppers will react to your products. Find out if there is anything you could improve to make your products stand out more.
Shopping experience – do visit your competitor's Amazon store to learn what kind of shopping experience they offer to shoppers. Can you do better? Are there any unique ideas in the store that you could borrow?
Advertising – how vigorously do your competitors advertise their store/products? What is the quality of their ads? Are their ads effective at converting customer interactions to sales?
Prices – private label products can be sold at different price ranges. However, if your pricing is too high or too low compared to that of your competitors, shoppers may prefer to buy from your competitors. Compare your prices and adjust, if necessary.
Calculate Your Profits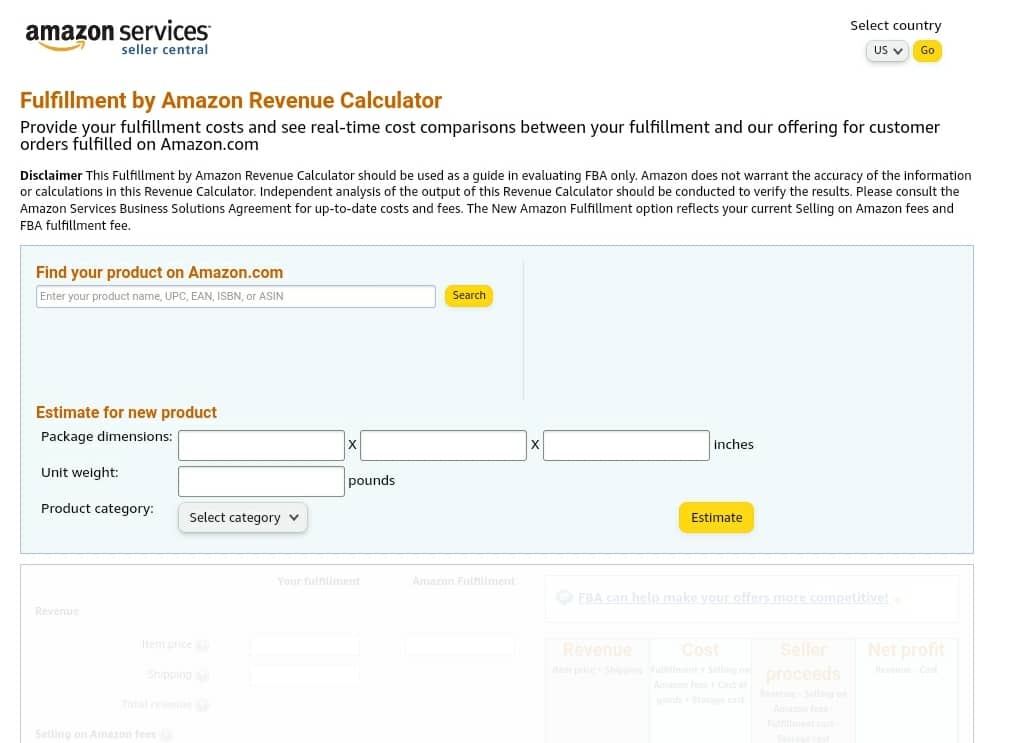 Calculating the margin of profit you are likely to earn could help you decide if the product you are considering is worth it. Better still, there are tools that you can use to get good profit estimates.
The first is the Amazon Revenue Calculator. It requires you to fill fields such as:
Your expected sale price
The costs you will incur to ship the products from the manufacturer to an Amazon warehouse (if using FBA)
Product cost
The revenue calculator uses this information to calculate your FBA costs and show you the level of net profits you are likely to earn.
If the Amazon Revenue Calculator does not meet your needs, you could use alternative calculators from other platforms or even create a costing spreadsheet.
A margin of about 30% is ideal but it is fair to start lower in the introductory stages. You can find ways to increase your revenues when your brand is more established.
Find a Private Label Supplier
Finding a suitable private label supplier is critical considering you will be entrusting them with all the production processes. Here are some key factors to consider as you make your decision.
Quality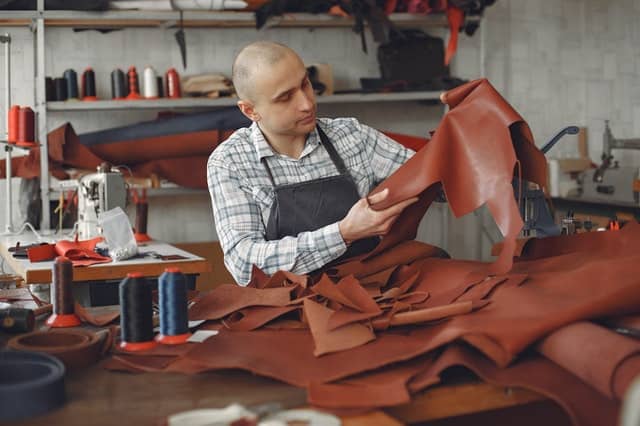 Aim for a private label supplier that produces quality products. They should use high-quality raw materials and have the right equipment to sustain top-notch production.
You can ascertain such details by examining other private label products that the manufacturer has made or by requesting samples of the products you would like to sell.
The Ability to Handle Custom Requests
Amazon FBA has very specific regulations regarding how products should be packed and delivered to an Amazon warehouse. Subsequently, it is important to partner with a manufacturer that can adhere to such instructions.
You may also need to consider if and how much they will charge you for that service.
Production Capacity
Prioritize private label manufacturers that have a flexible production capacity. They would be able to handle small orders as well as large ones at a fair cost.
Pricing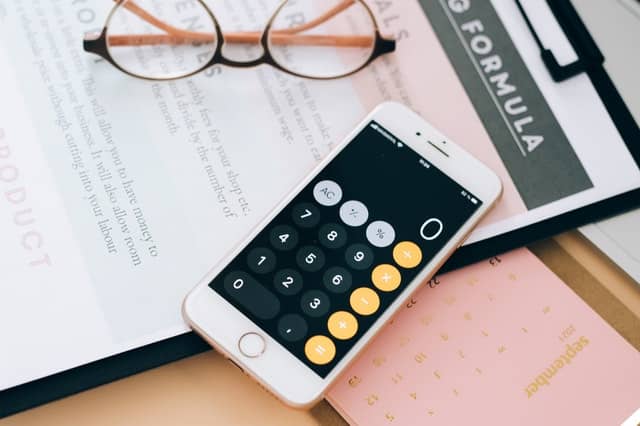 As you compare manufacturers, try to prioritize those that offer value for money at a price that is within your budget.
Also, do not hesitate to negotiate with your manufacturer. There is always room to get a better deal especially if you are buying in bulk and will be a long-term customer.
Terms of Delivery
One of the advantages of Amazon private label is that you can run your business from anywhere. All you have to do is find a reliable supplier that can deliver your goods to Amazon for fulfillment.
Therefore, your supplier should preferably be able to deliver the goods to an agreed location. If not, you may have to pay a freight forwarder which can get complicated especially for Amazon FBA.
Reliability
Look out for a supplier that can deliver the products you have ordered on time. Especially given that Amazon warehouses have to be given an ETA when you are restocking your inventory at their warehouses. Snags in the supply chain could also make you miss out on sales.
Finalize Your Logo Design and Packaging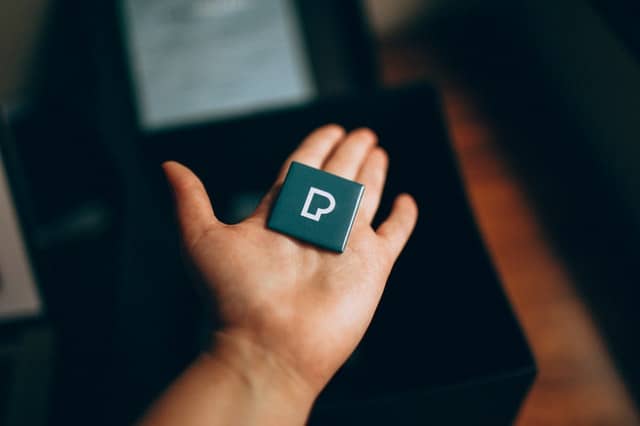 Once you find a manufacturer that ticks all your boxes, go ahead and finalize details such as logo design and packaging. Most manufacturers have an in-house R&D team that you can work with to ensure that your product looks just as you envisioned it.
Remember to stay guided by the feedback you got as you were researching your competitors as well as Amazon packaging rules.
Obtain Samples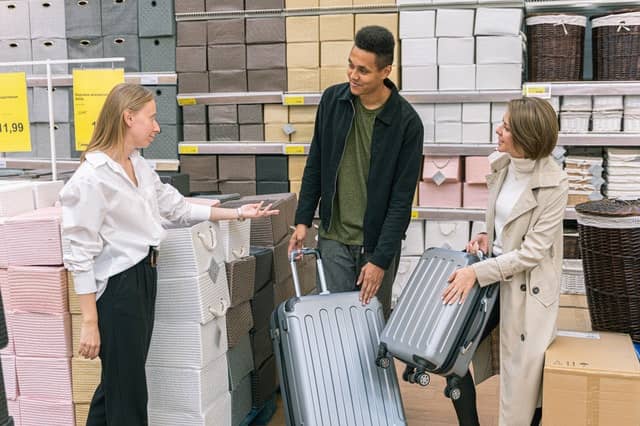 After providing the manufacturer with all the design details, ask for product samples based on what you agreed on. There is also nothing wrong with seeking samples from more than one supplier if you can afford it.
Inspect and Finalize Your Order
When you receive your product samples, take time to scrutinize them. Test for durability, and functionality, and examine every part to ensure the finishes are neat. The overall design of the product should also be aesthetically appealing.
Determine Your Fulfillment Strategy
Selling private label on Amazon comes with different fulfillment options. They include:
Fulfillment by Amazon (FBA)
Fulfilment by merchant (FBM)
FBA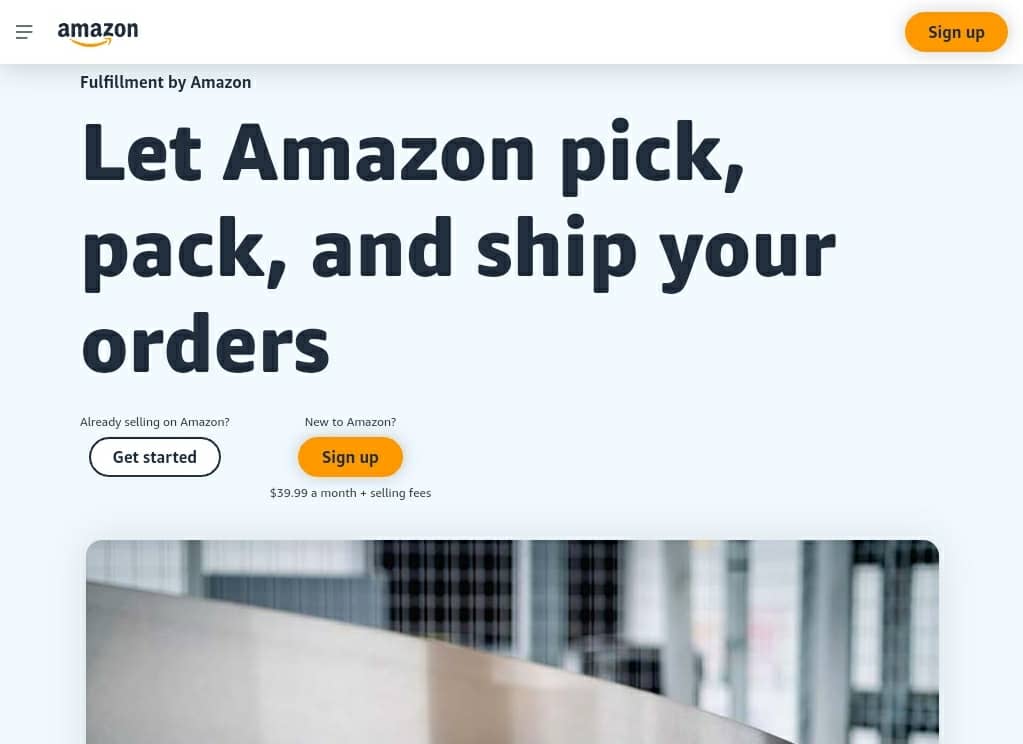 Fulfillment by Amazon means that you will provide Amazon with inventory and they will deliver your products to customers when they place an order on the Amazon website.
It is an option worth considering because Amazon has a vast delivery network across the world. They are thus able to ship goods with ease and within short delivery times.
Moreover, opting for FBA means you never have to worry about the costs and logistics of running a warehouse. FBA does, however, some at a cost too.
FBM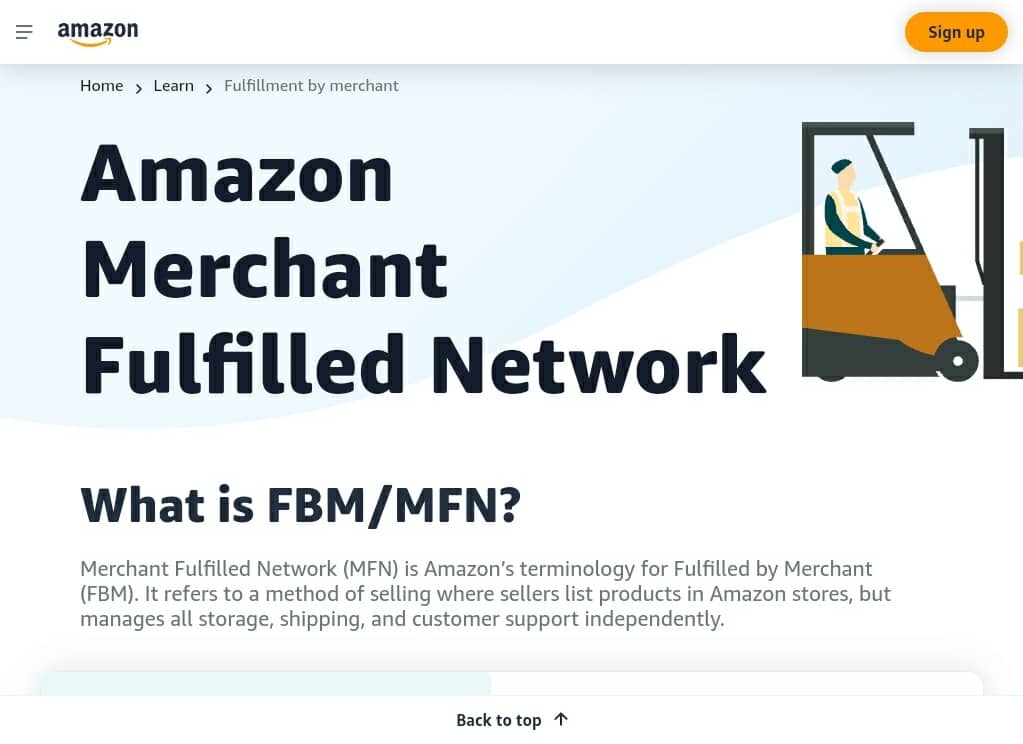 Fulfillment by Merchant is a strategy where you (the merchant) only list your goods on Amazon. Customers can view them and place an order. Once an order is placed, you process it at your warehouse and ship it to the buyer.
This is a great approach if you have warehouses near your customers and delivery logistics figured out. It allows you to deliver products with your branding and have direct control over the delivery process.
You would also not need to adhere to Amazon warehouse rules which can be complex and costly.
That said, Amazon monitors FBM sellers. It requires them to still deliver orders within a specific delivery window. Your level of returns should also remain low to avoid the suspension of your FBM account.
Seller-Fulfilled Prime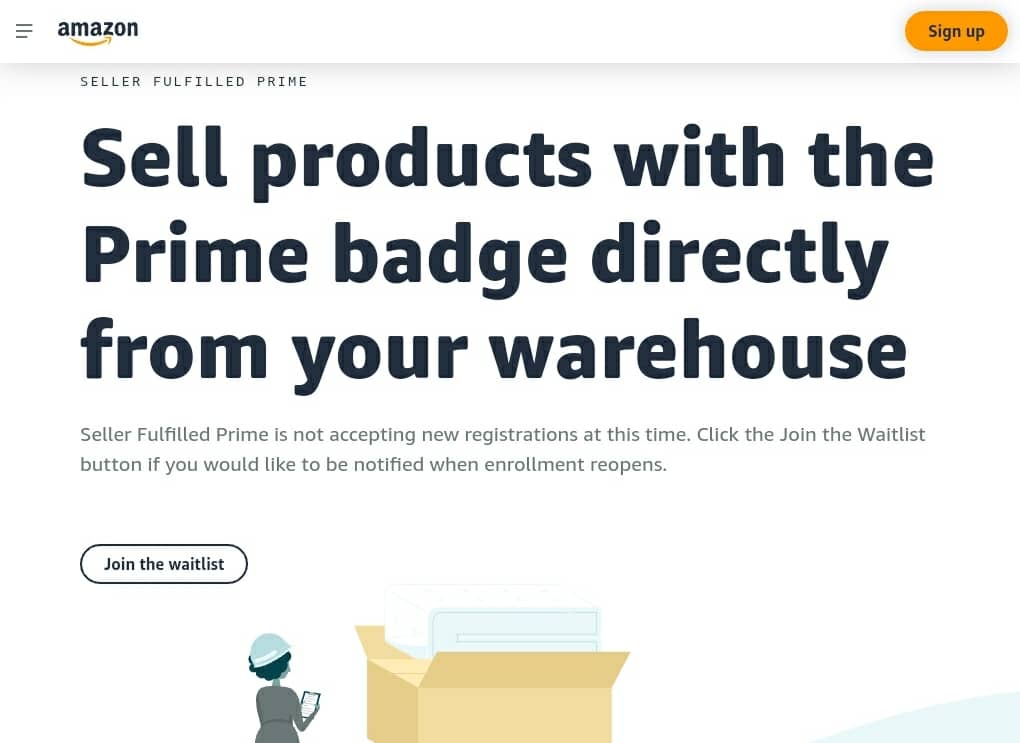 Lots of shoppers on Amazon have signed up for Amazon Prime due to the advantages it offers such as fast delivery and other discounts.
When you sign up for Seller-Fulfilled Prime, Amazon adds the 'Amazon Prime' badge to your product listings. This will likely make you a more preferable seller for most shoppers who want Amazon Prime's efficiency.
However, SFP does not come without conditions. You have to be capable of shipping orders within 2 days or less as customers expect of Amazon Prime.
You, additionally, have to maintain positive customer feedback about your deliveries and have a low rate of returns and cancellations. If any of these factors remain consistently low, you are likely to lose your Amazon Prime badge.
Create Killer Listings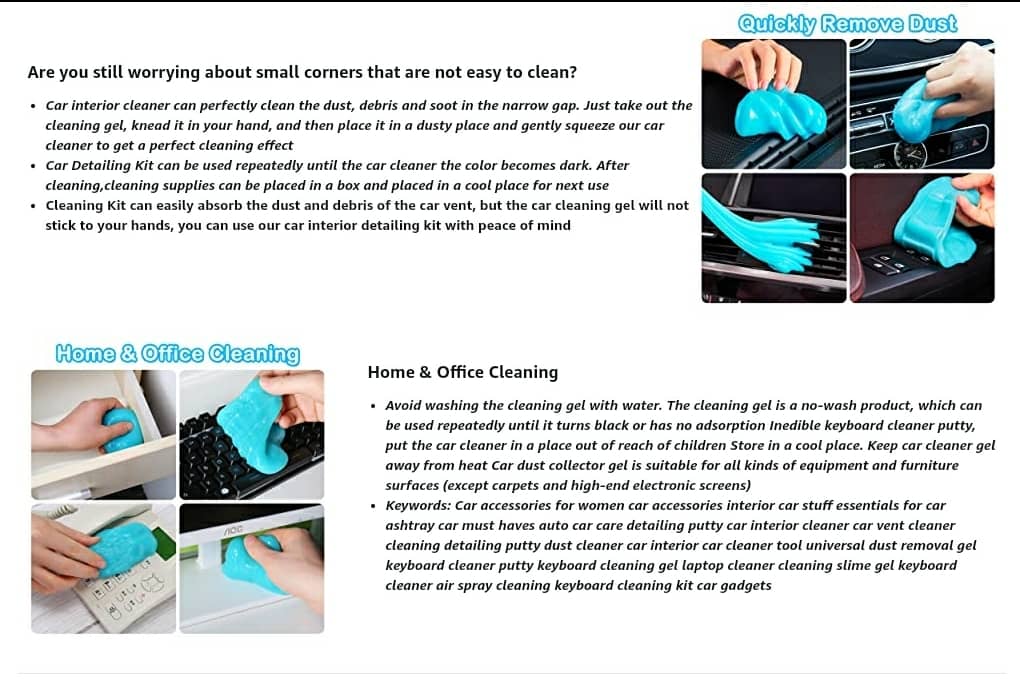 Product listings introduce your products to shoppers. They should, therefore, make an outstanding impression. To achieve this, your product listings should:
Inform buyers what the product does and how it works.
Highlight specific raw materials or design features in the product that enable it to perform its functions superiorly.
Show buyers why they need that particular product.
Now that we know what a killer listing is meant to achieve, let us discuss how to create one.
Register Your Brand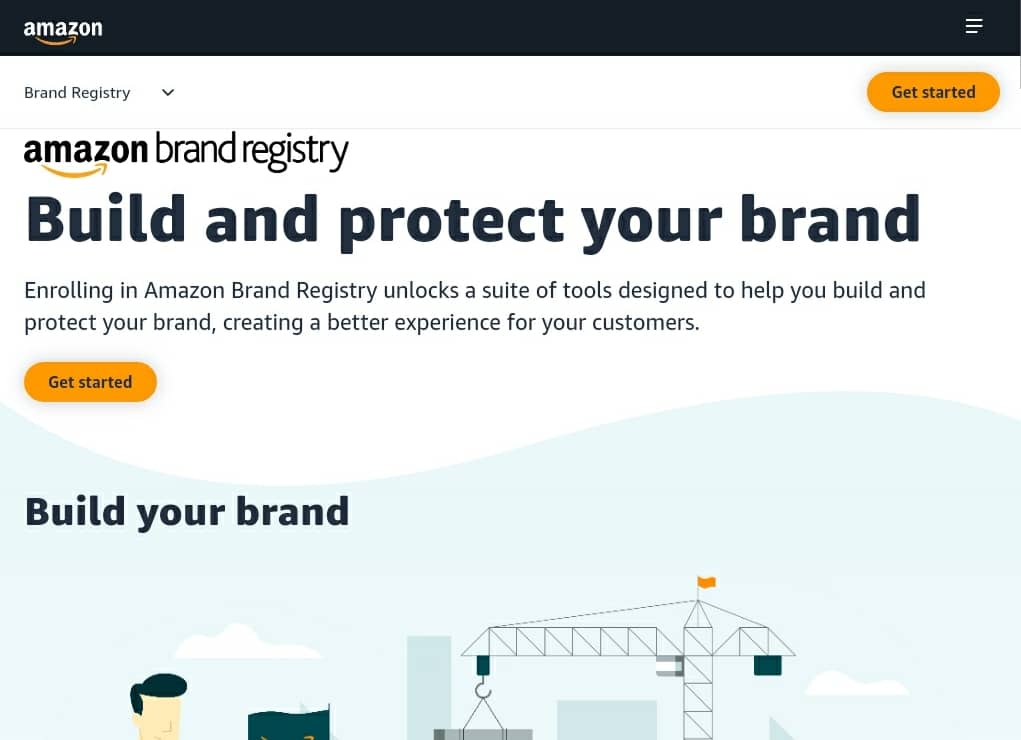 It is advisable to register your brand on Amazon Brand Registry. It comes with numerous advantages including intellectual rights protections.
The process works as follows:
First, obtain an active registered trademark in the country of sale.
Log in to your Amazon Seller account or create one if you have none.
Access the Amazon Brand Registry and provide all the required details. Keep in mind that Amazon rigorously verifies all the details you provide so be forthright with all the information you share.
Amazon will go through your information and approve your registration if it meets all the requirements.
If you happen to get rejected the first time, look through Amazon terms and conditions, correct any shortcomings in your application, and try again.
Create the Listing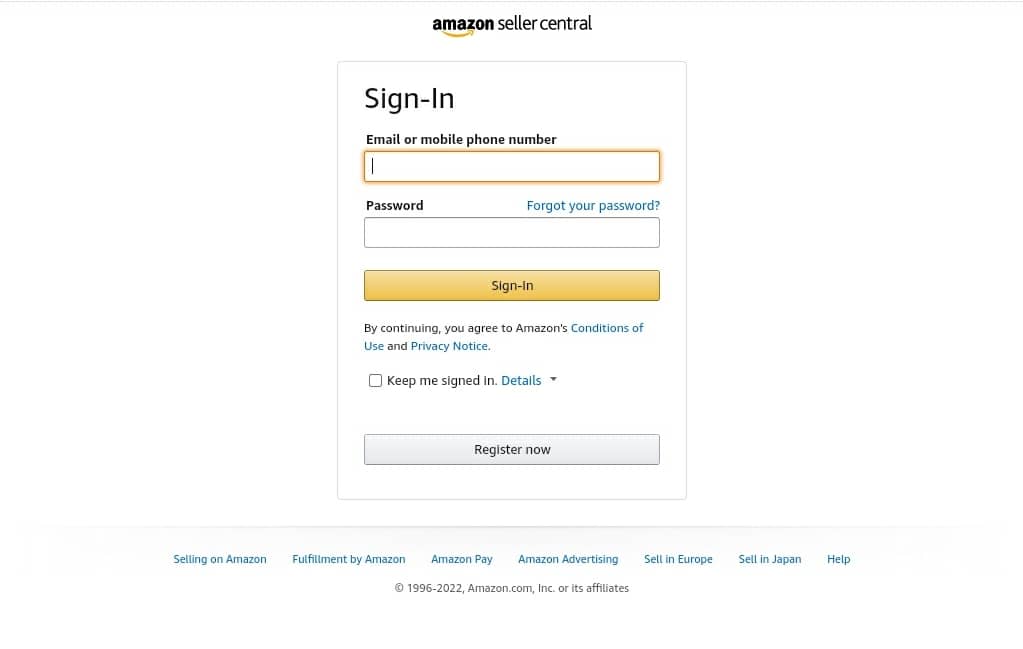 When you log into your seller account here is how to get your listing up and selling.
Click on 'Catalog' on the seller dashboard.
Select 'Add Product'.
You will be redirected to a page with a 'Find your products in Amazon's catalog' heading.
Ignore the search box and click on 'Add product that is not sold on Amazon' instead.
Select a product category on the next page.
Tip: If you are not sure what category to pick, scroll down to the bottom of the page, enter the name of your product into the search bar, and run a search. It will bring up a list of product categories that are relevant to your product.
The following list of forms will require your product name, brand name, and the manufacturer's name. You will also need to provide a Product ID which is either an ASIN, GTIN or another type of barcode.
Next, Amazon will ask you to disclose any variations of your product that you will be listing. You will also need to indicate an individual product ID/SKU for each variation as well as their prices and quantities. Finally, select your preferred fulfillment method.
Content Creation
Uploading content for your listing comprises 2 parts:
Uploading any images you would like to use
Creating a product description
Notably, these sections of the listing can be edited later on but it is still advisable to give it your best shot at the beginning.
On images:
Select clear pictures that are relevant to what you need to showcase about the product.
Use the right size of images as recommended by Amazon.
Use images that are not crowded so that shoppers can clearly see what you are trying to highlight.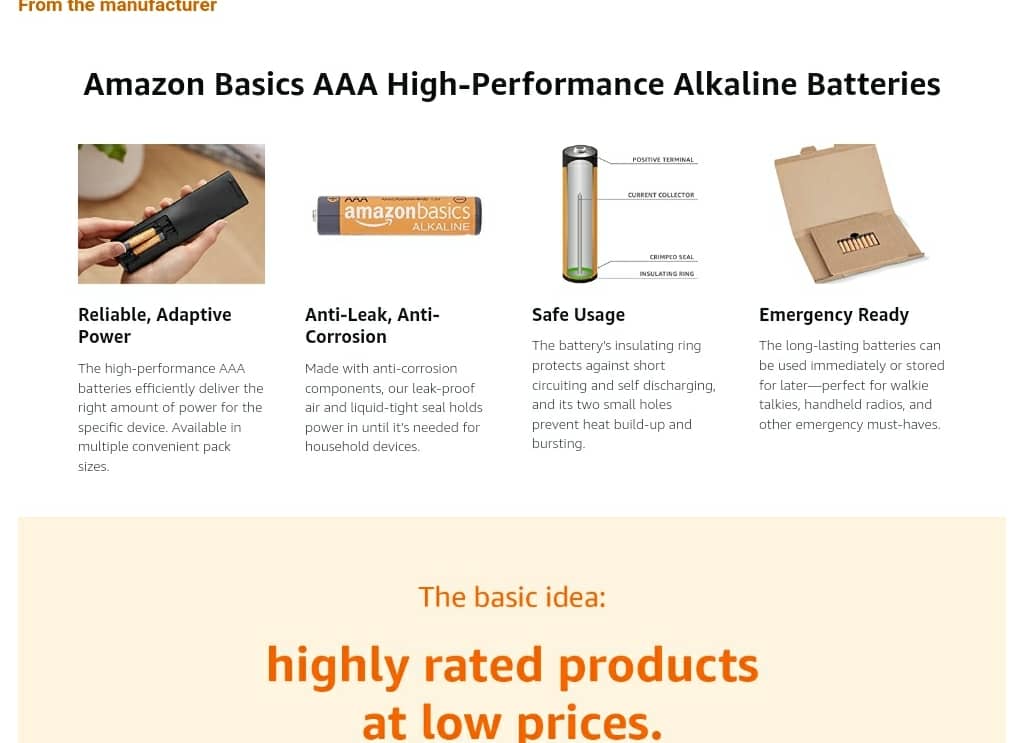 Feel free to use images that showcase parts of a product but it would also be a nice touch to showcase the product being used in day to day life.
For your product description:
Aim for informative but concise text.
Keep your wording light and relatable to shoppers.
Ensure that your description is relevant to the images you use.
Use bullet points where possible to make the description easy to read.
Include keywords in your description in a natural way. This could help your products rank better in Amazon product search results.
Click 'Save and Finish' after reading through your description. This will automatically generate your listing.
Launch Your Product
Launching your product on Amazon can be done at the click of a button. It makes your product listing visible to shoppers and allows Amazon to formally start including the listing in search results.
However, you will need to put in more effort if you would like your launch to bear fruit. This is because, while you may have done everything right, it is difficult for your listing to rank high on search results without any sales or customer reviews.
Consequently, consider:
Advertising – advertising could draw customers' attention to your listing and even lead to sales or customers leaving reviews or inquiries on your listings.
Using Amazon Posts – Amazon Posts highlight your product listings when a customer searches for a product that is related to yours. This kind of visibility could certainly help boost the number of shoppers that interact with your listing.
Using third-party apps – platforms like Jungle Scout have an automated system that can prompt shoppers to leave a review anytime they click on your listing. More reviews could inspire other shoppers to trust your products and improve your rankings too.
Remember to keep refreshing your product listings too. Use new high-ranking keywords as you discover them or more in-season descriptions if they apply.
Q4, for example, is a good time to highlight how a product can be ideal as a gift or how it can come in during the holiday season.
Further Suggestions on How to Sell Amazon Private Label
So far we have covered all the basics of setting up and selling private label products on Amazon. Still, we would like to highlight some tips that most sellers only learn through experience and save you the agony of learning the hard way.
Avoid Heavily Regulated Products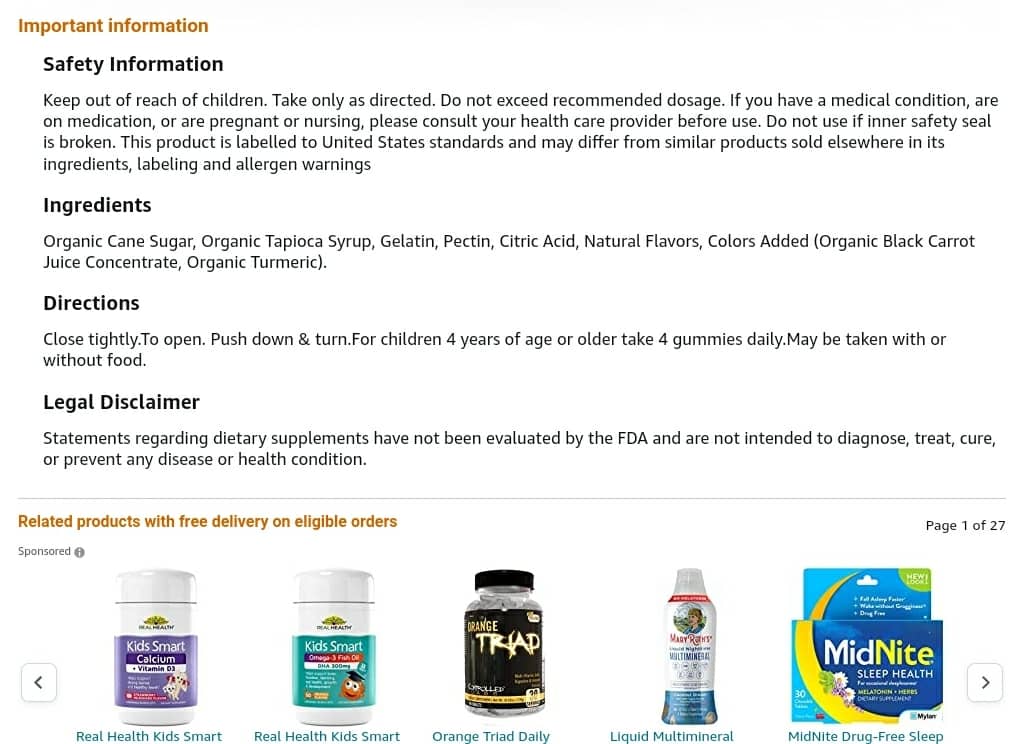 Products like food require lots of scrutiny and certifications from bodies like the FDA. It would thus be a complex process to get them certified and have your certifications evaluated by Amazon again for approval.
Additionally, such products are often perishable or require special conditions during transport and warehousing. In the end, the profit may not be worth all the trouble.
Avoid Seasonal Products
Seasonal products are hot-sellers for a short burst of time. Once the season ends, their sales dip drastically until the season comes around again. Examples include winter attire, Christmas products, or calendar diaries.
Based on this, developing seasonal private label products would be costly and may not be a sustainable business model. Products that are relevant all year round would offer you better returns and more consistent earnings.
Aim for Relatable Products
A private label is a new brand. It may stoke curiosity among some shoppers but it can also make others apprehensive.
As such, it is best to aim for private label products that customers can easily understand. They may be more easily swayed to buy it if they can tell what solutions it offers and why they need it.
The Shoebox Rule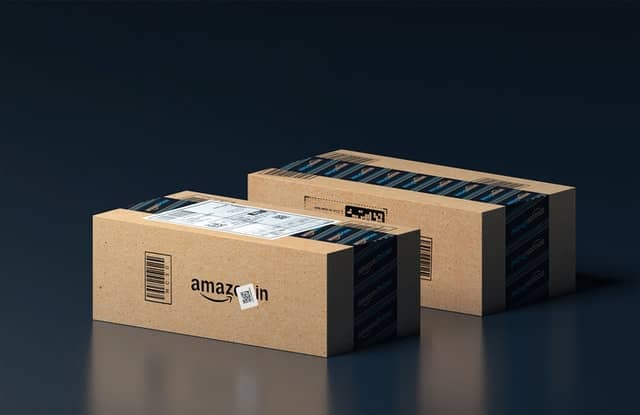 Heavy and bulky products are harder to store and transport and may even cost you more in terms of logistical costs.
It is, therefore, advisable to choose private label products that are the size of a shoebox or thereabouts. It is a manageable size that would not be a logistical nightmare.
Pros and Cons of Selling on Amazon Private Label
Pros
Better brand recognition – customers are more likely to identify with your brand through private label products because they bear your logo. This can be further enhanced through the branding of your Amazon store.
Better pricing – customers are usually willing to spend more on branded products than run-of-the-mill unbranded ones. You would, therefore, be able to sell at a higher price and earn better margins.
More opportunities – private labeling allows you to grow within your niche. For example, if you start out selling trunk organizers, there is no reason why you can not diversify into selling visors or car cleaning supplies.
Cons
High start-up costs – hiring a manufacturer is a capital-intensive affair. Other processes like branding, packaging, and logistics may also come at an extra cost. Overall, it costs more than selling generic products.
It takes time – selling on Amazon private label is not a means to overnight success. It takes time for shoppers to discover your brand and for you to start raking in substantial sales.
It requires skill and business acumen – all the steps we have discussed in this blog are proof that selling private label goods on Amazon requires some research skills, product knowledge, and business acumen. It may not be ideal for beginners.
Examples of Private Label Products on Amazon
UniLiGis
Products: laundry bags, aprons, coffee mugs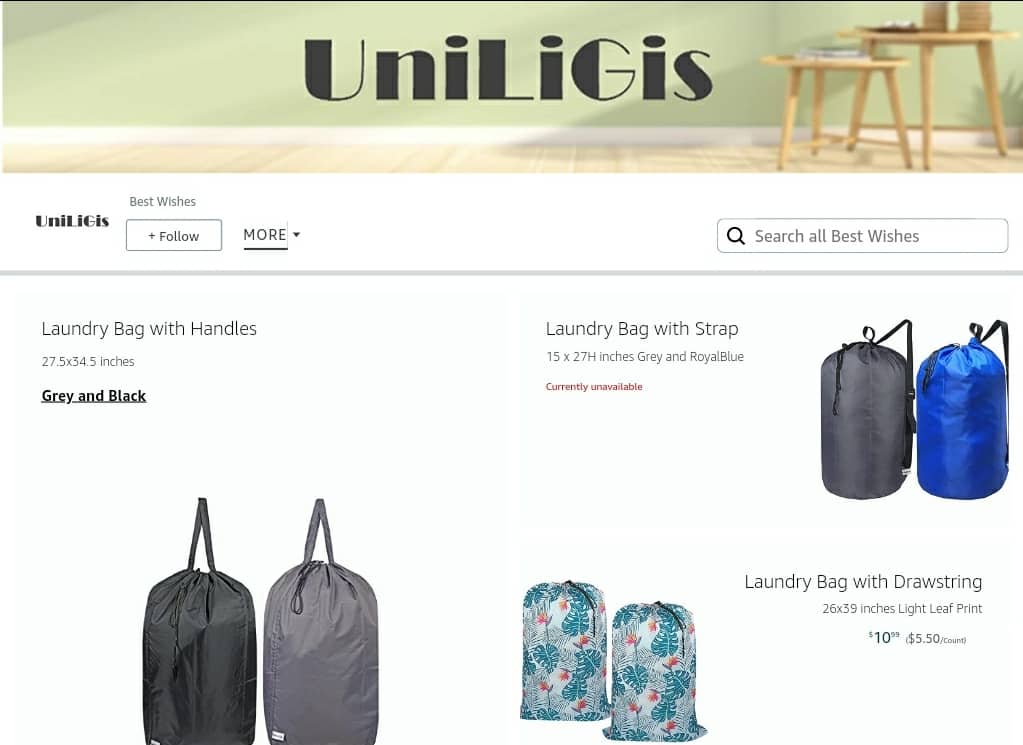 Peak Design
Products: bags, straps, clips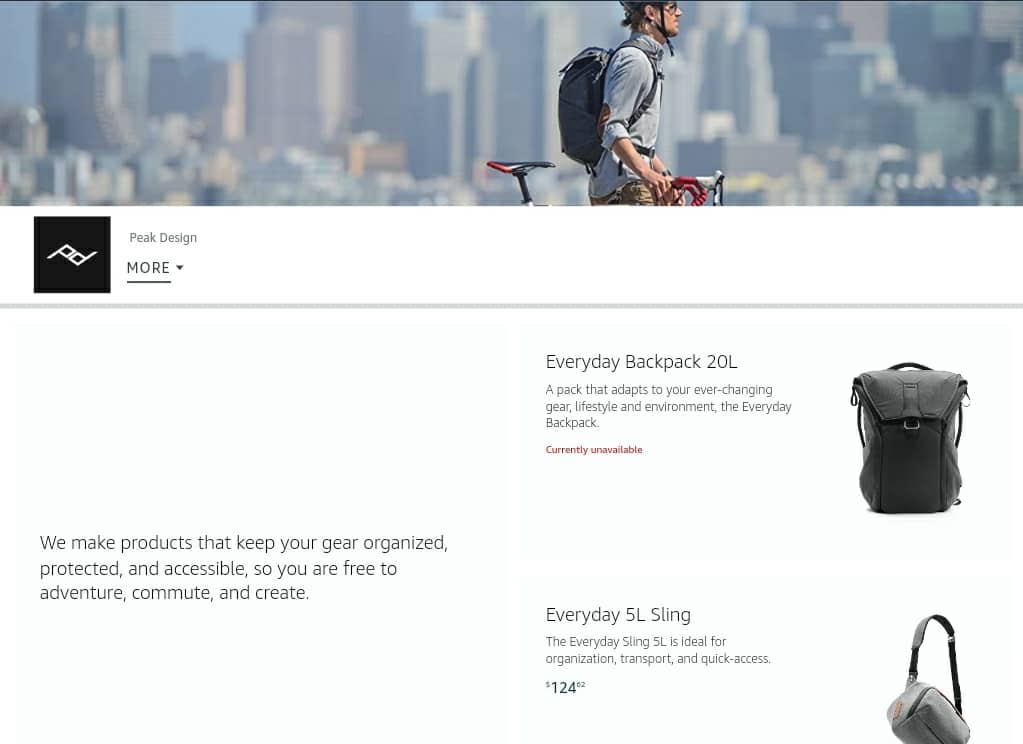 206 Collection
Product: Footwear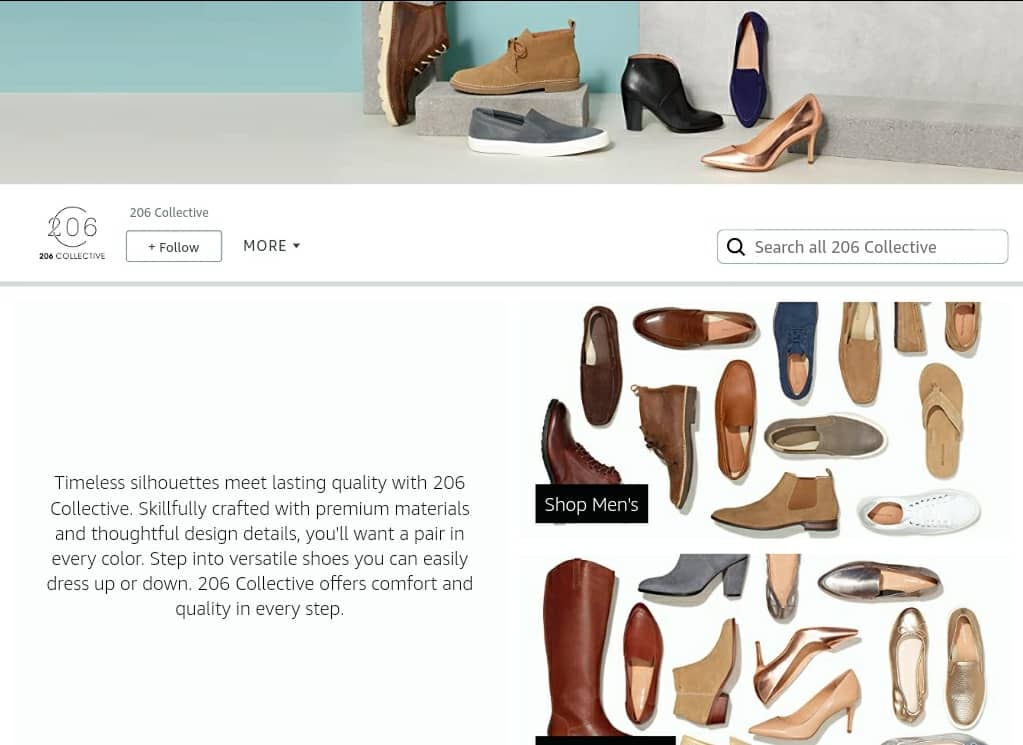 FAQs on Amazon Private Label
What Is FBA Private Label?
FBA is an abbreviation for 'Fulfillment By Amazon'.
FBA private label is, therefore, a business model where you:
Source private label products branded with your logo.
Register and list them under your Amazon seller account for sale.
Deliver the products to an Amazon warehouse as inventory.
When a customer orders any of the products you have listed, Amazon processes the order and fulfills it i.e an Amazon agent delivers it to the customer on your behalf.
Does Amazon Have Private Label Products?
Yes, it does.
The most obvious example is the range of goods sold under the 'AmazonBasics' brand. It offers products from a vast range of departments including but not limited to:
Home & kitchen
Pet supplies
Mobile accessories
Health, Household & baby care product
It is also worth mentioning that most shoppers trust these Amazon private label products. It is thus advisable to consider them as you do your research before venturing into Amazon private label.
Do I Have to Private Label to Sell on Amazon?
No, you do not.
You can sell as a third-party seller and advance to private label later on if you want to. It is even possible to sell using an individual account before advancing to an Amazon seller account.
Can I Sell on Amazon Without Brand Registry?
Yes, you can sell on Amazon without registering on the Brand Registry.
However, choosing not to register will cause you to miss out on all the perks that the registry provides to registered brand owners. The perks include:
Access to A+ Content
Brand protections
Access to tools to monitor your brand on Amazon
Increased visibility through interactive listing features like videos
Better control over the content in your listings
Is Private Label Profitable on Amazon?
Yes, it can be.
The main consideration is not to go into it blindly. Do your due diligence on:
The right products to private label
Your competition.
How to price your products.
Product manufacturers to work with.
The right fulfillment method to ensure you earn decent profit margins.
In Conclusion
Statistics show that the number of sellers on Amazon is on a steady growth curve. Consequently, it is unlikely that competition will subside. If anything, it is likely to become more intense.
To be more concise, options like Amazon private label may be the dependable way to make reasonable profits going forward. Lucky for you, you are now well-appraised on how to navigate each step like a pro.
Worried about finding the right private label suppliers? We can fix that for you too.
Simply send us a detailed brief outlining your requirements and request a free quote. Our professional agents will find you top-notch manufacturers that can deliver what you need.
We can also help you navigate product development and other logistics like order fulfillment and shipping.