In today's competitive market, optimizing your eCommerce supply chain will help you provide better customer service, increase customer satisfaction levels, and, most of all, achieve sustainable profitability and long-term success.
Unfortunately, many eCommerce businesses pay too much attention to the front-end and ensure their online stores and marketing campaigns are on point, without worrying too much about the backend.
We know it's not fun, but there's one backend process that can make or break a business – supply chain management. So, we're here to help.
Let's jump right in and learn how to optimize your eCommerce supply chain process!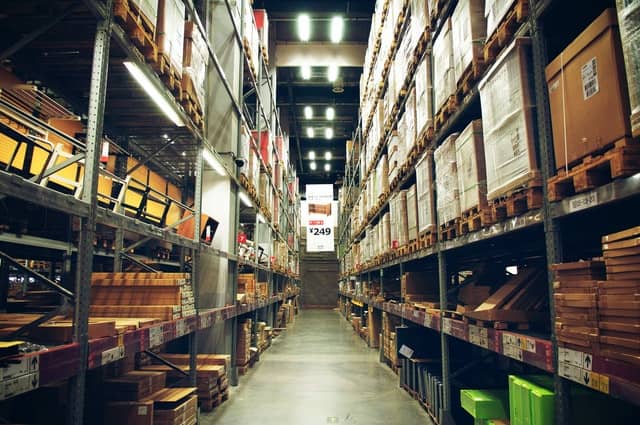 What Is the Definition of E-commerce Supply Chain?
The eCommerce supply chain describes the entire sequence of logistic operations and processes starting from the sourcing of raw materials and product manufacturing to warehousing, order fulfillment, inventory tracking, and delivery to the end consumers.
Stages of E-commerce Supply Chain Management
These stages or areas of the typical eCommerce supply chain management process aren't fixed and can vary in different industries. However, we can divide the supply chain process into five larger areas of interest or stages:
1. Planning Supply and Demand
The first stage in the supply chain management of every eCommerce business is planning the supply and demand.
At this point, you have to do extensive market research and product research and figure out the demand for your product. Knowing this is crucial since it will determine your order size, expenses, warehouse space, etc.
Do not try to guess at this stage. If you're an FBA seller, do extensive Amazon product research and base your decisions on data, not personal preferences.
One of the risks of failing to plan your demand properly is not being able to sell the entire stock you've ordered and ending up with dead stock that you aren't able to move.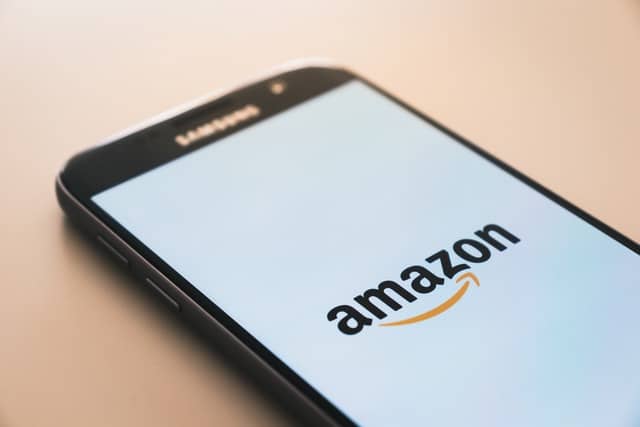 2. Product Sourcing and Development
Here, a brick-and-mortar manufacturer could have procurement of raw materials and product manufacturing instead. However, since we're discussing the eCommerce supply chain, retailers will typically either private label a product or source a ready product from suppliers (factories or trading companies).
So, the second step in the eCommerce supply chain management is typically product development or product sourcing. Partnering with a sourcing company can be very beneficial at this stage.
At this stage, you need to compare different vendors, their prices, quality levels, etc.
You can source products from Alibaba, sourcing agents, or other marketplaces.
3. Inventory and Warehouse Management
The goal of inventory and warehouse management is to keep optimized stock levels and a good inventory turnover ratio. At this stage, we try to:
Automate processes with the help of tools and technology
Strategically allocate stock throughout different warehouse locations closer to the customers
Track inventory and properly manage the supply and demand
Reduce costs by keeping an optimal stock level
We recommend using technology that allows for real-time inventory tracking for the most accurate stock level management.
4. Order Management and Delivery
In the order management stage, we have processes like order entry, product packaging, order fulfillment, distribution, and shipping.
Order management is practically every stage of your supply chain starting with the customer placing an order, and ending with a completed delivery.
Fortunately, this is an area you can largely automate to make order processing faster and easier. For instance, you could merge your store listings and inventory storage system to allow automatic order forwarding to your fulfillment centers.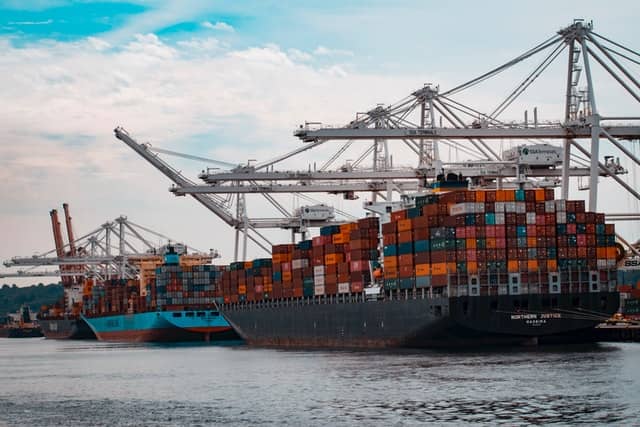 5. Reverse Logistics
The fifth and final stage of the eCommerce supply chain is reverse logistics, which is an area that deals with handling returns.
As the name implies, reverse logistics deals with the supply chain process in reverse or the other way around – from the customers back to the sellers.
The Benefits of an Efficient Supply Chain Management for E-commerce
There are good reasons why this guide puts so much focus on optimizing your supply chain management process for your eCommerce store. Let's see some of them:
Accurate Supply vs. Demand
By carefully planning and analyzing your supply and demand, you'll be able to react quickly and adjust to market fluctuations when necessary.
Decreased Costs
Auditing your current supply chain will show you all the gaps and inefficiencies, giving you a great starting point for optimizing workflows and operations and cost reduction.
Faster Shipping Time
Efficient supply chain management entails strategically allocating your stock across warehouses close to your customers. This practice will help you offer shorter delivery times and improve the overall customer experience.
Optimal Stock Levels
The end goal of an efficient supply chain management process is to optimize the stock levels. This is important to avoid out-of-stock scenarios and backorders, as well as problems on the other end of the spectrum such as the inability to sell everything and being left with dead stock.
Better Customer Service
As soon as your supply chain becomes streamlined and more efficient, your customer service level start improving automatically. Efficient supply chains equal shorter delivery, consistent product quality, and increased customer satisfaction.
More Efficient Omnichannel Sales
One of the customers' expectations today is an omnichannel experience. So, if you're in eCommerce, hopefully, you're already familiar with omnichannel sales and its benefits.
By optimizing your supply chain, you'll become more effective at order fulfillment across multiple PoS and channels.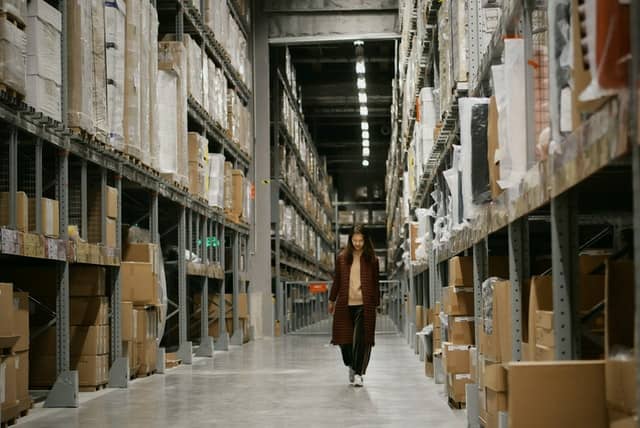 The Most Common E-commerce Supply Chain Challenges
Planning and structuring your supply chain doesn't come without its challenges. Let's take a look at some things you should be careful of:
Lack of Warehousing Flexibility
It doesn't matter if you use distribution centers or fulfillment centers, the important thing is that you operate flexibly. Your sales and stock levels might steeply increase or decrease at times, and you might have customers all over the world.
So, you need warehousing facilities and adequate storage infrastructure to keep up with your growth.
Matching Customer Expectations in a Cost-Effective Way
From omnichannel experiences to Amazon-like express shipping, customers today have high expectations.
However, speedy delivery comes at a cost. That's perhaps the greatest challenge of an effective supply chain – providing impeccable service and speed of delivery while still remaining profitable.
Inadequate Demand Planning and Stock Control
Retailers that don't use real-time inventory tracking or fail to plan for an increased demand might run out of stock or even worse – get left with dead stock and no interested buyers.
Planning your demand and supply in advance is crucial for stock control. You should take into consideration the marketing efforts, major holidays, and trends that are about to pass, to figure out if sales will go up or down.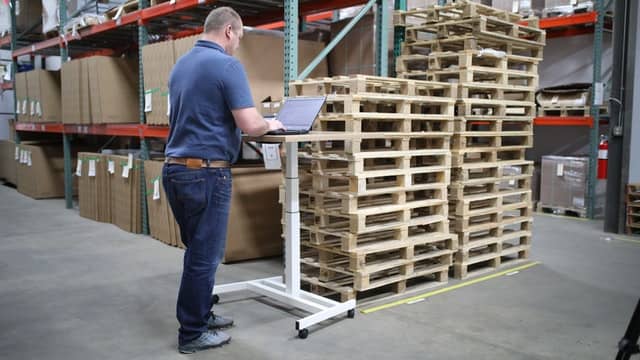 How to Set Up an Efficient Supply Chain for E-commerce?
Your supply chain will always be unique and appropriate to your business model and the nature of your product. However, there are a couple of general steps you can follow:
Step 1: Audit Your Current Supply Chain
First, you need to audit your current supply chain and isolate the inefficiencies. Check the entire supply chain, from product sourcing or even finding raw materials to the last-mile delivery to the end consumers.
Remember that your goal here is to find delays, inefficient workflows, unnecessary expenses, or other operations that can be improved.
Step 2: Rethink Your Supplier Choices
During your audit process, don't forget to perform an external audit of all your third-party services, suppliers, and partners. Are you using the best supplier considering their price vs. quality ratio?
Should you work directly with a factory or source your products from a trading company?
Step 3: Partner Up with a Sourcing Agent
At this step of your journey, we recommend collaborating with a full-service sourcing and dropshipping agent like NicheSources.
We can help you with everything surrounding your supply chain:
Product sourcing
Order fulfillment
Warehousing and inventory storage
Dropshipping
Step 4: Think of Your Business Model
What type of product are you releasing on the market? Are you looking for OEM or ODM services? Private label or white label products?
Which sales channels are you going to use? Are you going to launch an Amazon FBA business or your own Shopify store?
Step 5: Find Efficient Warehousing Solutions
Now, you need to find efficient inventory storage solutions in terms of paying a reduced cost and bringing your stock as close as possible to your customers.
The goal of optimizing inventory storage is to shorten the delivery time, thus boosting customer satisfaction and the customer experience with your brand.
Step 6: Optimize Order Fulfillment and Delivery
Next, you'll want to optimize your order fulfillment process and delivery. Customers today are used to the Amazon Prime standards of 2-day shipping, making it really challenging to keep up.
If you can't find a better solution or a closer storage location, include the express shipping price within the base product sales price, and then list the product with free shipping. Of course, ensure that the quality you're selling still matches the pricing you've set.
Decide if you're going to use fulfillment centers or distribution centers and think about what would fit your business needs better.
Step 7: Automate Processes and Use Technology
There are a lot of tools for smart warehouse management today that you can use to improve your order fulfillment and speed up order processing.
For instance, you could implement RFID tags and barcode scanners to quickly enter all your SKUs and track inventory as it moves through the supply chain.
If you're ready to go a step further, today there are even smart warehouse systems that scan and automatically notify the supply department once the stock levels fall low.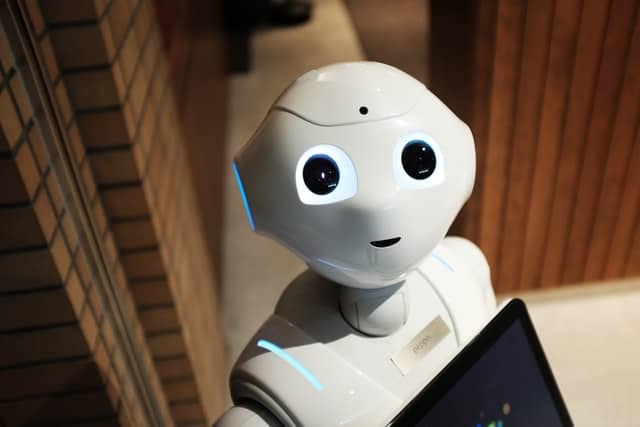 Step 8: Knowledge of International Trade
Another important step that many eCommerce business owners disregard is learning about international trade laws and regulations.
For instance, understanding shipping Incoterms can tell you a lot about the price you should expect to pay if you're shipping from China to your Amazon FBA warehouses. Knowledge of VAT, tax duty, and customs clearance regulations in different countries can also be beneficial.
Step 9: Structure Your Reverse Logistics
Last but not least, don't forget to upload clear return and refund policies on your store and set up the backend for handling returns.
Who will be responsible for the shipping cost? Will the distributor deliver the returns back to the seller? How much will the service cost? Will you allow refunds or just returns and replacements? Which is the fulfillment center closest to your customer location?
Decide on all these questions at your last stage to properly structure an efficient reverse logistics process.
How to Improve Supply Chain Management in E-commerce?
There are several best practices you can implement to improve your eCommerce supply chain management:
Use Technology to Decrease Order Processing Time
Embrace technology and data! After all, the greatest advantage of choosing eCommerce over brick-and-mortar is that you can track everything. The digital journey of every customer is at your disposal, you just need to know how to use it to make informed decisions.
And, let's not forget about AI and IoT, technologies that allow us to use RFID tags and barcode scanners to read UPC or EAN codes and simplify inventory tracking and order processing.
If you're using a dropshipping agent, you can connect your store with their stock so that you don't have to place orders manually but they're done automatically.
These are just a couple of examples of how technology and tools can help you automate and streamline processes and decrease the order processing time.
Collaborate with a Full-Service Sourcing Agent
Many online sellers start by managing their own supply chain and inventory until the point when they start scaling so much that it becomes impossible to do it alone.
At this point, we recommend partnering with a sourcing agent that also offers fulfillment and inventory management services.
For instance, Niche has been helping thousands of brands scale their operations for years now. We have warehouses and fulfillment centers strategically located in China and the USA, allowing for both budget-friendly and express shipping solutions.
Bring Stock Closer to Your Customers
As we mentioned above, the trick is to store your stock strategically throughout several distribution or fulfillment centers so that it's closer to your customers. This is the best way to offer short delivery times without paying too much for shipping.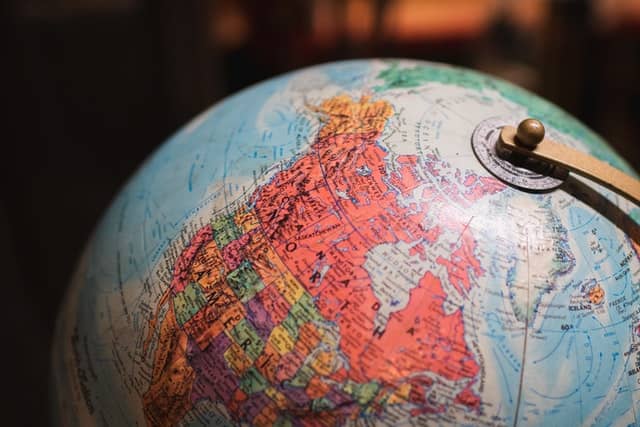 Follow the Product Demand to Stay Prepared
Successful eCommerce brands do continuous market research to stay on top of trends and product demand. Keeping track of the lifecycle of a product is important to predict sales and keep an appropriate stock level.
Optimize Your Warehouse Processes
Start by organizing the layout of your warehouse space to optimize the space you have. Then, think of using barcode scanners, warehouse management systems, and other tools and technology to help you speed up and streamline all warehouse processes.
At this point, we'd also like to mention the importance of choosing the right packaging. We recommend downsizing your packaging to the very minimum. This will allow you to cut warehousing and shipping costs, and it's more eco-friendly.
FAQs about E-commerce Supply Chain
To wrap this up, let's go over some of the most frequently asked questions on the topic of eCommerce supply chain management:
What Is Order Fulfillment in Supply Chain Management?
Order fulfillment is a key area of supply chain management. It defines all the activities starting from the customer placing the order, to the last-mile delivery of the product. The order fulfillment process ends once the customer receives the order at their doorstep.
What Is the Difference between Logistics and Supply Chain?
Supply chain management is an umbrella term covering the entire process of sourcing a product, warehousing, and delivering it to the end customer. Logistics, on the other hand, is a term we usually use for the internal movement of the stock throughout the supply chain.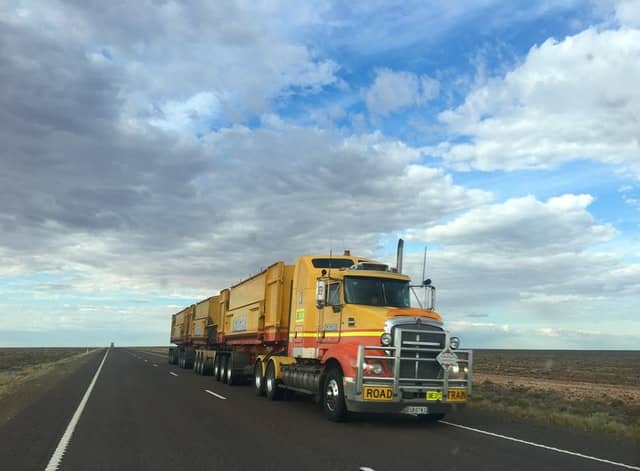 How to Automate E-commerce Supply Chain Management?
Supply chain automation is a huge topic among eCommerce business owners today since it helps them with cost reduction by decreasing overhead.
Plus, automated processes allow them to offer more convenient shipping solutions and better customer service. And, let's not forget that automating decreases the chance of human errors and speeds up operations overall.
Here are some areas of your eCommerce business you can easily automate:
Set up an automated order entry instead of forwarding orders to your suppliers manually
Implement real-time transit tracking software to keep a close eye on your deliveries
Use scanners in your warehouses and set automatic restock point notifications
Automate repetitive, daily, or time-consuming tasks
Use barcodes and RFID tags for easier inventory management and tracking
What Is E-commerce Inventory Optimization?
When we talk about eCommerce inventory optimization as a part of inventory management in logistics, we refer to the process of perfecting the amount of product we have in stock. In other words, holding the right stock levels across multiple warehouse locations and SKUs to achieve maximum efficiency.
The main goals of inventory optimization are:
Avoiding dead stock
Avoiding out-of-stock situations and backorders from piling
Accurately forecasting demand and supply
Maintaining a good inventory turnover ratio
Strategically allocating stock throughout different warehouse locations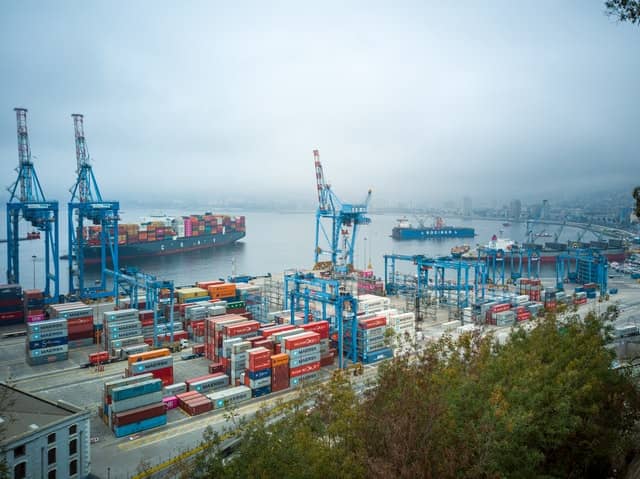 Summary
The entire eCommerce supply chain largely contributes to your customer experience, service level, and ultimately, your profit margins. So, optimizing your supply chain seems like the only logical conclusion.
If you need further help in planning an efficient supply chain for your eCommerce store, get in touch. We're a sourcing agent in China and can help you find products with the best price vs. quality ratio on the market.
Plus, we offer an all-around service helping you build a brand effortlessly. You can try us with zero risk by getting a free quote!
We sincerely hope that this eCommerce supply chain management guide has helped you learn how to manage your logistics, order management, and inventory.
Some short text that can be expanded to show more details.