Private labeling is a great business strategy if you would like to develop a unique brand instead of perpetually selling products from other brands. It is equally recommendable if you need to distinguish yourself from your competitors and earn better profits.
Still, while you may understand what private labeling can do for you, executing it is a whole different ball game. What does it entail? Where should you start? What gains should you expect?
Look no further. Read on to discover everything you need to know about how to private label products and excel at it.
Let's get into it, shall we?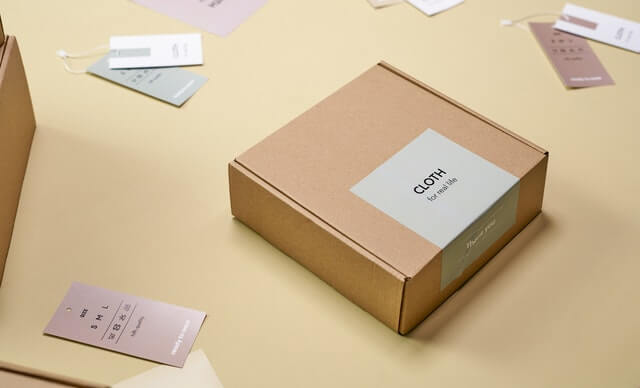 What Are Private Label Products?
Private label products are custom products that are developed for a specific brand. However, the brand does not handle the manufacturing of the products. It, instead, hires a private label manufacturer to produce and brand the products on its behalf.
Take, for example, that you would like to start selling private label pocket knives. You can either:
Develop a pocket knife design and find a private label manufacturer to produce your custom design of pocket knives.
Find a private label pocket knife manufacturer, choose one of the designs that they have in stock, and ask them to customize it for your brand.
Why Should You Private Label Products?
Private labeling offers a myriad of benefits worth considering. They include:
Control Over Your Brand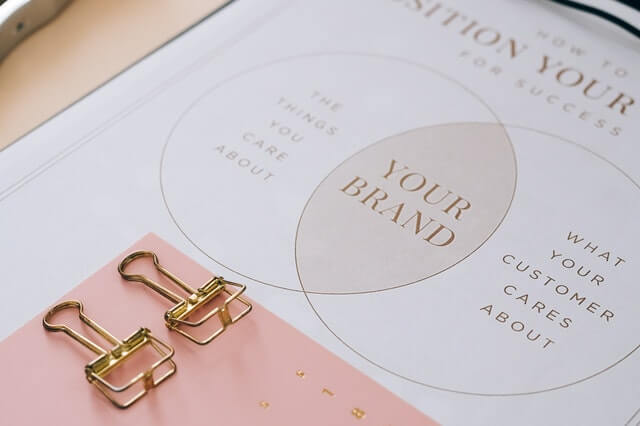 Selling products from other brands is easy but it does little in terms of building the identity of your brand. Everyone, for instance, knows that Levi is a clothing brand but very few remember the names of the shops that sell Levi products.
Additionally, as a reseller, you have little say over how the products you sell are made or their price points. You simply have to go along with the available options in the market.
Private labeling addresses all these gaps because you have full control of the design, pricing, and marketing of the products you sell. You can steer your brand in any direction you prefer.
Customer Loyalty
When customers use a product and like it, they often take note of the brand. They do this to remember what brand to buy the next time they need that product.
To be more succinct, developing quality private label products cultivates customer loyalty. This, in turn, earns you higher sales and helps you grow your brand and business overall.
Better Profits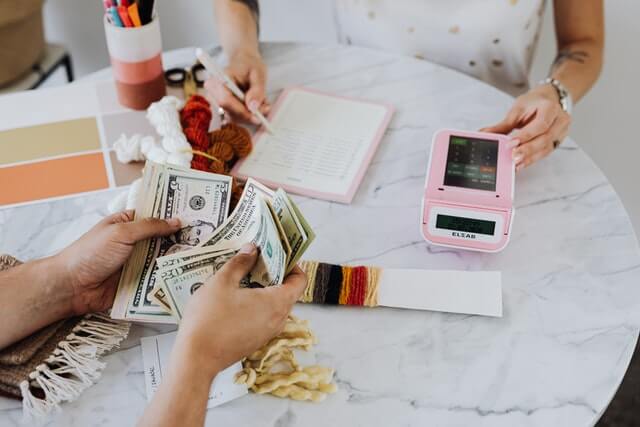 Private labeling gives you a chance to customize products and make them stand out from other generic options in the market. Subsequently, you would be free to sell them at higher prices than the prevailing market rates.
Customers are also often willing to pay higher prices for private label products because of their superior quality. This is why, for example, products like Hada Labo or Fenty Beauty cosmetics sell at better prices than generic cosmetic options.
A Competitive Edge
Some industries, like skincare and clothing, are highly profitable. As a result, they attract lots of entrepreneurs all looking to get a share of the massive profits generated in the sector. This makes the competition extremely stiff and hard to overcome.
Private labeling can, nevertheless, give you a higher chance of excelling in such niches. You only need to come up with new exciting products that other sellers in the market do not offer and charm customers to try your brand.
More Options
Private labeling provides privileges that generic products may not offer.
For instance, if you choose to sell on Amazon, you can sign up for the brand registry. This would protect you from brand infringement from other sellers and allow you to control pricing.
Additionally, developing your brand gives you the freedom to expand your range of products over time. You can also become a supplier to other retailers.
How to Start a Private Label Business
So, now that we know what private labeling can offer, let's shift our focus to the real task; how to start a private label business. Here is a step-by-step guide to shed some light on the process.
Choose a Product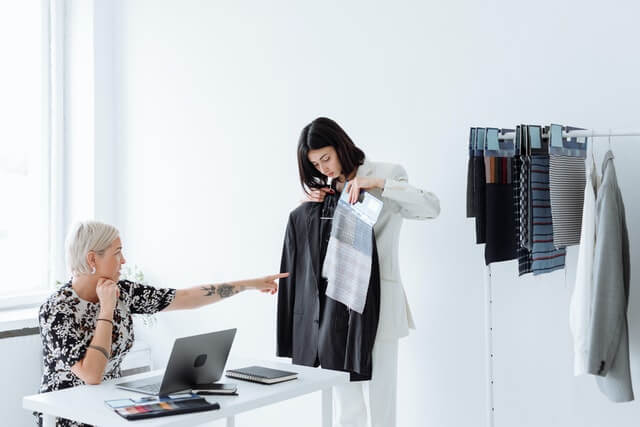 Research various product niches to identify products worth private labeling. Consider issues such as:
Your target market – what types of products does your target market need? How much are they willing to spend on such products?
Market gaps – look out for consumer needs unfulfilled by other products in the market. Fulfilling them could make your brand popular.
Profitability – the cost of private labeling the product should be affordable enough for you to sell at a fair price and still make a profit.
Product development ideas – as you evaluate each product, consider whether you have any fresh product development ideas to make it unique for your brand.
Weigh the feedback you get and zero in on one product or a range of products to private label. Be sure to also create a product specification sheet detailing how you would like to customize the product.
Find a Private Label Manufacturer
You will need a private label manufacturer that:
Specializes in the products you plan to private label.
Can provide the type of customization services that you will require.
You can run searches on different online platforms or by making in-person visits (we cover this in more detail below). In most cases, you will be flooded with a long list of options. So, to narrow it down, prioritize manufacturers that:
These factors can cut your list down to 2 or 3 top options. You can then ask them to provide product samples and make your final choice based on which of them performed best overall.
Production Stage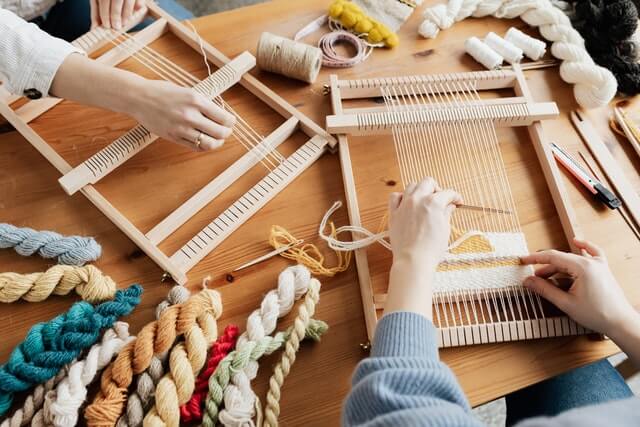 The production stage is mostly the manufacturer's responsibility. Nonetheless, it is advisable to maintain a collaborative work culture where you and your manufacturer can consult on issues like:
Design – your manufacturer may offer advice on perfecting or improving your design ideas. You can also ask them to develop a custom design for your brand if you are not adept at product development.
Raw material selection – discuss what materials would be best for the type of product you are private labeling.
Quality control – be sure to agree on the acceptable product quality standards for your private label products.
Packaging – discuss suitable packaging solutions for your products keeping in mind your branding requirements.
Cost management – consult with your manufacturer to find the most cost-effective manufacturing options.
Branding
Branding is a key pillar of private labeling. It is thus crucial to get it right.
Begin by defining what type of branding you would like to achieve. Are you aiming for a luxury brand, a modern trendy look, or just something simple and user-friendly? More importantly, which branding option would resonate with your target market?
Go further and work out how to implement your branding ideas. This entails coming up with a logo and a tagline, as well as choosing brand colors and fonts, among other details.
Explore different styles of these components until you finally find a perfect combination. Ensure that they stand out from your competitors' branding for distinction.
Finally, share your product branding preferences with your manufacturing partner in good time so that they can brand your products after the manufacturing process.
Launch Your Private Label Brand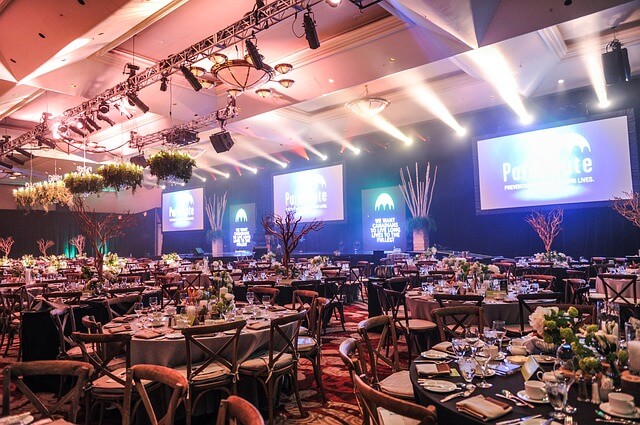 Studies show that you are likely to get more attention from consumers if you build momentum towards the launch of your product instead of just suddenly launching it.
Subsequently, it is advisable to start introducing your brand and private label product to consumers while it is still in production.
Give hints and generate interest in your mystery product among customers so that you already have an audience by the time you launch it.
When you are ready to launch your product, use different strategies to keep up the interest. You could:
Hold an exclusive in-person product launch
Organize an online launch
Hold an introductory sale
Collaborate with influencers and ask them to review your product
Where to Find Private Label Suppliers
Finding private label suppliers can be a tricky process because you need them to meet very specific requirements.
The good news, however, is that there are lots of ways to go about it. You may also have an easier time of it if you know which approach suits your needs. So, here are some of the places to find private label suppliers.
Online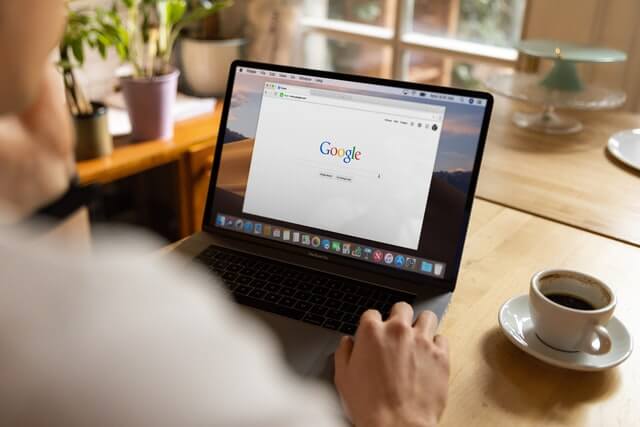 Running a search online is affordable, convenient, and helpful in finding hundreds of private label manufacturers. Just be sure to:
Use concise keywords to run your search.
Improve your search results by including details such as a location.
Try different relevant keywords to expand your search results.
Bookmark promising supplier listings as you go along and take time to explore each of them. Create a shortlist of those that match your requirements and send them inquiries to discuss your potential partnership in more detail.
E-commerce Platforms
The whole idea behind e-commerce platforms is to connect sellers and manufacturers with buyers. This makes them an ideal place to find private label suppliers. More so because:
Some e-commerce platforms vet suppliers before listing them; this can save you from online scammers.
Most suppliers post pictures of their products on these platforms that you can use to evaluate their work.
Some e-commerce sites allow customers to leave ratings and reviews of products or the supplier's service. Such insight could be helpful as you make your choice.
Examples of e-commerce platforms worth exploring include: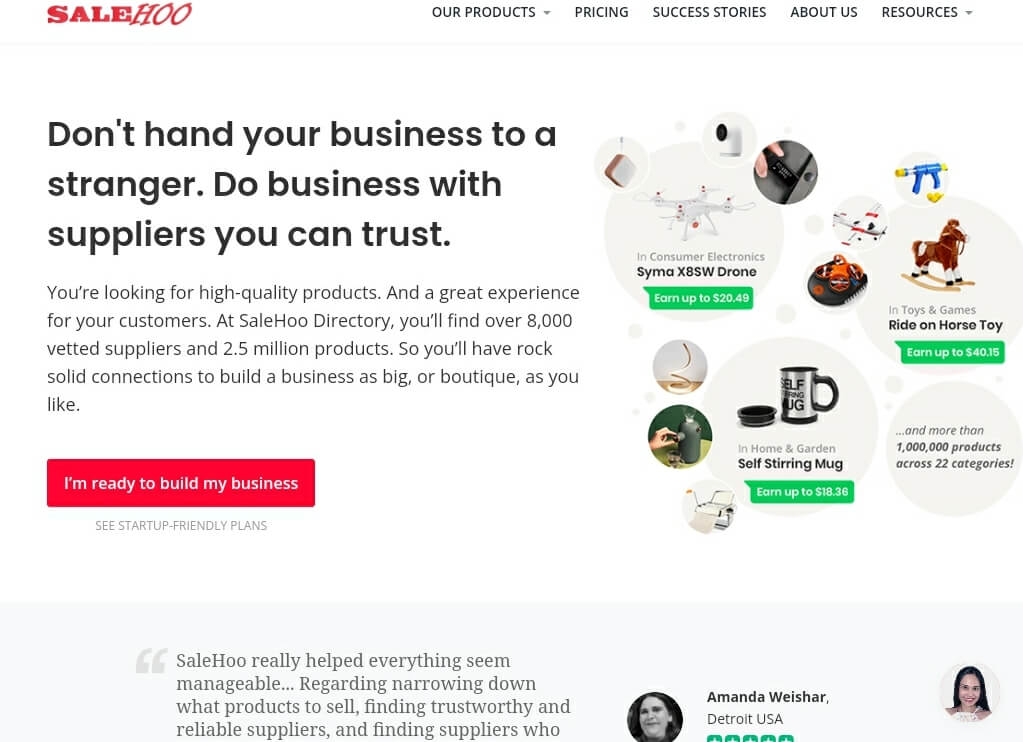 To find your supplier, choose any reputable e-commerce platform that you prefer. Log on to their website and use keywords to find the products you would like to private label.
The site will generate results comprising all product listings that match your search term. Try to use filters to whittle them down to the most relevant results.
Sourcing Companies
A sourcing company comprises professionals that help customers find products or product suppliers at a fee. They typically have an in-depth understanding of various industries in their country and can thus help you find what you need in no time.
Begin by ascertaining the legitimacy of a sourcing company before hiring them. You can then share with them a brief outlining the type of private label manufacturer you require as well as your budget.
The sourcing company will evaluate different suppliers and present to you a shortlist of top picks complete with price quotations.
If any of the options appeal to you, the sourcing agent could introduce you or also serve as your liaison through the private labeling process.
Trade Shows
Trade shows are quite convenient because suppliers congregate at one venue to showcase their work. You can visit different stands, evaluate and compare what different suppliers have to offer, negotiate, and make your choice.
Strive to do your research early enough and find out which trade shows would be relevant to you as well as where and when they are held.
Manufacturing Hubs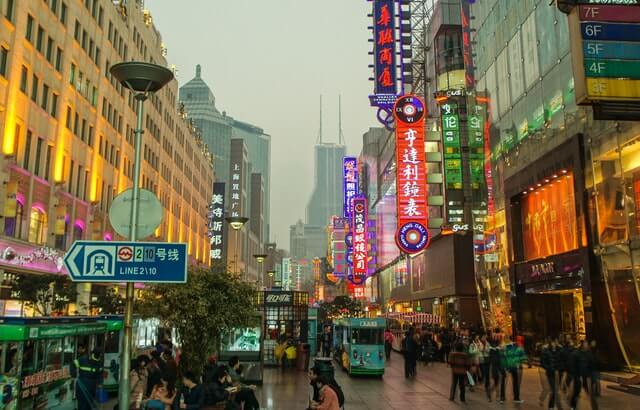 You could find private label suppliers by touring local or international manufacturing hubs of the products you would like to private label.
Italy, for example, is renowned for its impeccable apparel. So, it may be a good place to start if you would like to develop a private label clothing brand.
China, on the other hand, is famous as an affordable manufacturing hub for all kinds of products. You could thus research and plan a trip to China manufacturing cities for the products you need.
This approach costs more and can be time-consuming but it also helps you make a well-informed decision.
Pro Tips for Private Labeling Products
Do Your Diligence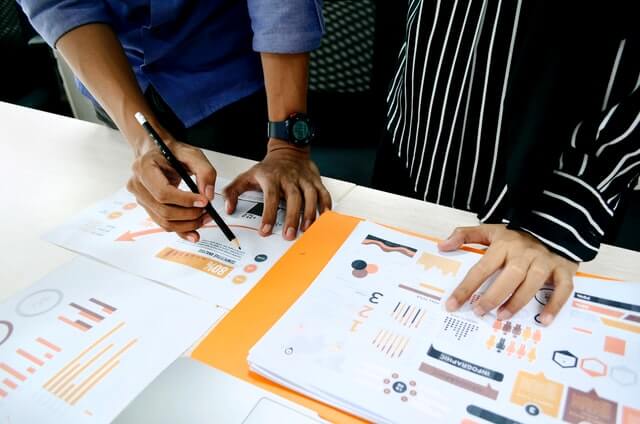 Take your time to research your market in detail. Seek to understand:
Consumer preferences
Competing products in the market
Pricing
Product demand
Supply logistics
These factors are key indicators in any market and can help you determine whether or not it is ideal to private label a particular product. They may also show you what pitfalls to avoid and how to beat your competitors.
Invest in the Brand as Much as Your Products
Customers are loyal to brands that:
Serve them well
Have positive messaging that they can relate to
Respond well to feedback
Handle complaints promptly and graciously
Are eco-conscious
Make their products easily accessible online or elsewhere
In light of this, make an effort to build brand systems that support the sale of your private label products.
Choose Your Manufacturer Carefully
The quality of your private label products and the consistency of your supply chain all depend on your private label manufacturer. It is thus extremely important to vet them carefully and confirm their reliability before getting into business with them.
Some tips to help you make the right choice include:
Confirm their business registration details
Consult other clients for reviews
Request product samples to evaluate the manufacturer's work
Insist on high-quality control standards
Document all agreements in writing
Request a detailed contract including terms of redress
Market Your Products Relentlessly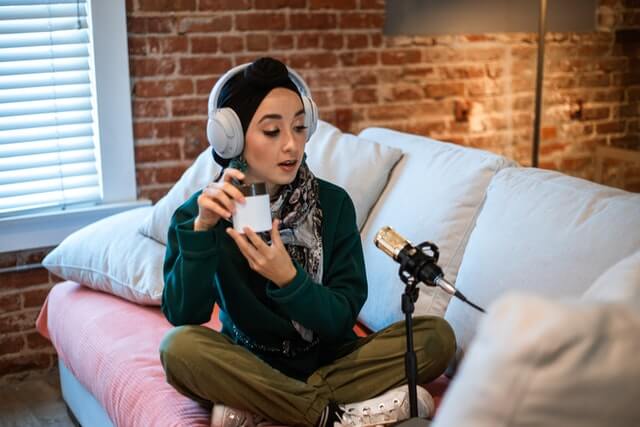 Private label products are unique, exciting, and tempting. Unfortunately, they are also new and consumers may be hesitant to try them out unless you convince them.
Marketing your private label brand and products helps customers understand what you have to offer. This, in turn, makes them curious and gives you a higher chance of driving sales.
However, to achieve this progression, you will need a well-planned marketing strategy. It should include:
Different types of ads e.g. introductory ads, interactive ads to generate interest, promo ads towards the launch, etc.
A timeline of when to release specific ads based on their role.
Plans about where to post ads e.g. Instagram, Facebook, TikTok, etc.
Feedback mechanisms to gauge the performance of your marketing strategy.
FAQs about How to Private Label Products
How Much Does It Cost to Private Label a Product?
The cost of private labeling a product varies from one project to another. It is determined by factors such as:
Your chosen private label manufacturer
The raw materials required to make the product
Where you choose to manufacture the product
Your branding and marketing strategy
Is It Legal to Private Label Products?
Yes, it is.
Private labeling does not go against any intellectual property laws because you develop custom products. It would only be illegal if you passed off another brand's products as your own.
Can I Buy a Product and Sell It under My Brand Name?
The law, in most countries, allows entrepreneurs to buy generic products from manufacturers and sell them under their brand names. This, however, has to be done under full disclosure with the manufacturer's permission.
In contrast, it is illegal to buy another brand's exclusive products, rebrand them, and sell them as your own. You can not, for example, buy L'oreal cosmetics, repackage them in containers with your logo, and sell them.
The brand could sue you for fraud and other malpractices.
Is Amazon Private Label Profitable?
Yes, it can be.
Selling on Amazon private label allows you to enjoy the high traffic of buyers shopping on Amazon. This gives you a better chance of making sales compared to selling on your own website where you may require massive effort to drive traffic to your listings.
Nonetheless, it is advisable to analyze how much you will incur in Amazon fees versus the profits you may earn. This could help you make a more informed decision on whether selling on Amazon private label is the best option for you.
What Are the Key Differences between Private Label and White Label?
Private labeling entails working with a manufacturer to develop and produce custom products to sell under your brand name.
White labeling, in comparison, is a business approach where you buy a generic product from a white label manufacturer, brand it, and sell it under your brand name.
In a nutshell, private label products are exclusive to a brand while white label products are not. A white label manufacturer can develop and sell the same product to different white label brands.
You can learn more about the differences between private label and white products on this blog.
To Wrap It Up
Private labeling can propel your business to new levels of growth and profitability. You just need to keenly develop a winning strategy, choose the right private labeling partner, and work at it patiently.
Worried about getting all this done on your own? You do not have to.
Partnering with us allows you to delegate tough processes like finding private label manufacturers, product development, and product branding.
It gives you and your team more time to focus on building your brand systems, marketing your product, and other business formalities.
Send us your brief, request a free quote and we will get straight to work.