Fulfillment by Amazon is one of the most dynamic e-commerce solutions in the market. It allows you to sell on Amazon and use its extensive logistics network to ensure that your customers receive their orders.
These features make Amazon FBA alluring for most entrepreneurs. However, looking at all the benefits often leads to one crucial question: how much do you need to start Amazon FBA?
We have taken some time to do the research and crunch the numbers for you. Here are the true costs of joining the Amazon FBA program.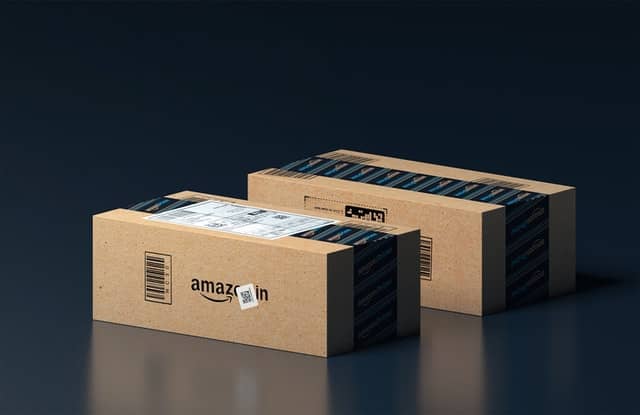 Essential Costs to Start Selling on Amazon
Essential costs are core expenses that all sellers have to pay to sell on Amazon. They include:
Individual Seller vs Professional Seller
All sellers have to register an Amazon seller account to join the program. Amazon offers two types of seller accounts:
An individual seller account; $.0.99 per item sold
A professional seller account; $39.99
Note: Both subscription fees are paid monthly.
An individual seller account is recommended for beginners because your sales will likely be low at the onset. It would thus be fair to only pay the $.0.99 fee per sale instead of a package fee.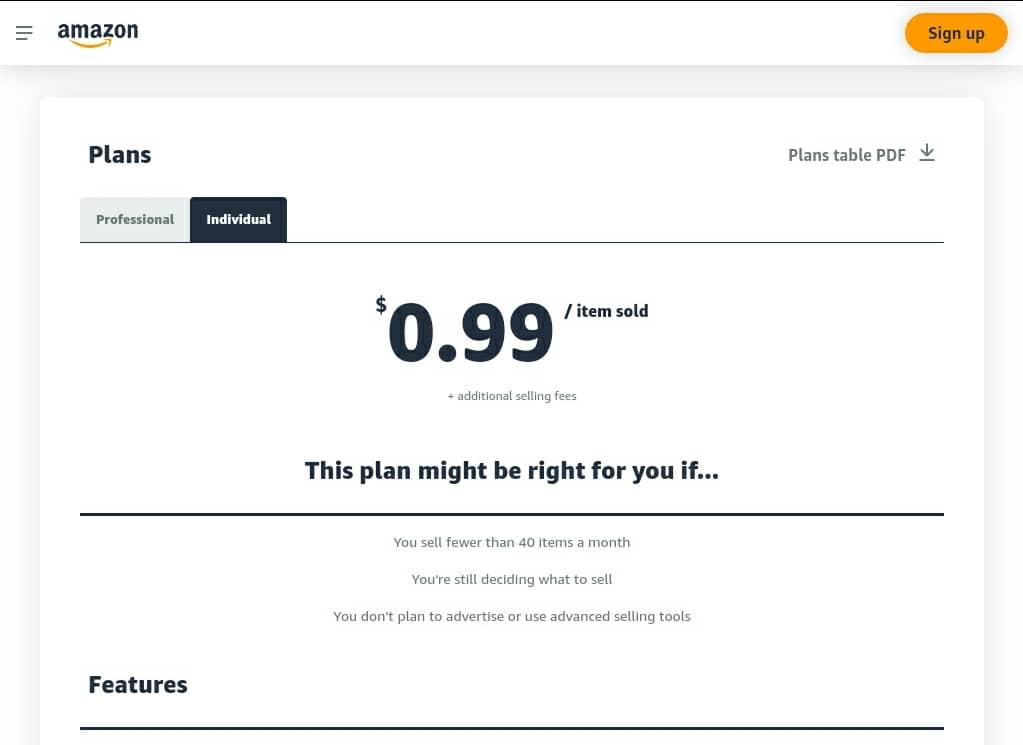 However, the individual seller plan offers very limited features. It, for example, does not give you access to Amazon advertising features. It is also only cost-effective if you sell 40 items or less.
In comparison, the Amazon professional seller account is a package deal that allows you to sell as much as you can. The $39.99 subscription fee also grants you access to other perks such as:
Adding multiple users to your account
Advertising features
Advanced selling tools like seller reports and APIs
Permission to sell products in restricted categories
A chance to qualify for top placement on product detail pages
Amazon Referral Fees
Amazon charges sellers a referral fee for every item they sell. It is, in essence, a fee that you pay for making a sale thanks to Amazon's customer traffic.
The Amazon referral fee is billed depending on whichever is higher between the minimum referral fee of an item or a referral fee percentage of the total price of the item.
Minimum referral fee — it varies between products but is about $0.30 for most items.
Percentage of the total price — the referral fee percentage ranges between 8% to 20% of the total price of an item. The total price of an item for FBA sellers includes the cost of any special packaging that goes along with an item.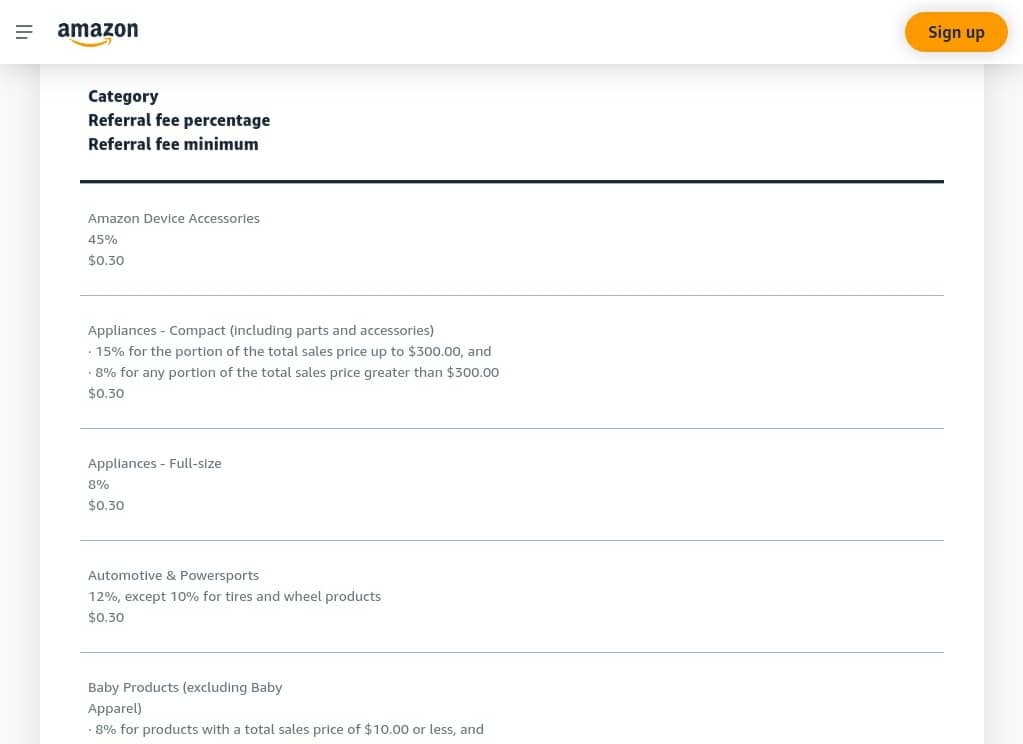 UPC Codes Costs
UPC is an abbreviation for Universal Product Code. It is a unique identifier used to identify goods in inventory handling or a supply chain.
The manufacturers and other suppliers you source products from usually have a UPC for the goods you are buying. Still, Amazon requires sellers to obtain UPCs to register their goods on the platform to make it easier to manage inventory.
UPCs are obtained from a universal organization known as GS1. Your total cost will depend on how many UPCs you need. The current rates on GS1 US are as follows: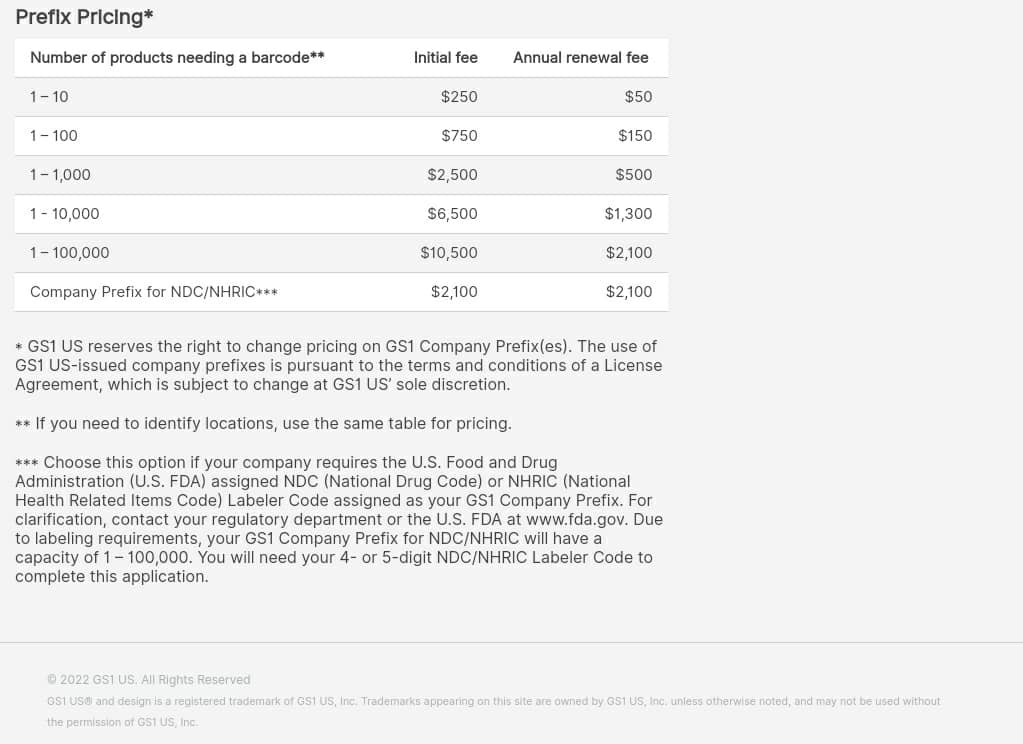 Product Samples
Buying product samples allows you to inspect the quality of goods from your supplier before they are submitted to Amazon. The cost of samples varies depending on:
Your supplier (some suppliers charge full price while others offer refunds for samples if you place a bulk order)
The number of samples you require
The type of goods you plan to sell on FBA
Inventory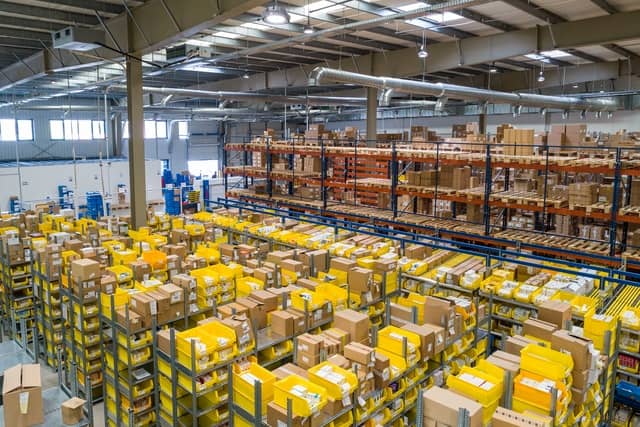 Inventory costs comprise the following expenses:
The goods — this is the cost of buying goods from your supplier. So, work within your budget but keep it reasonable so that you do not have to replenish your stocks too often.
Monthly inventory fees — this is the cost of storing your products at an Amazon warehouse. It is charged month to month and depends on the size of your inventory.
Long-term storage fees — these fees are only billed for inventory that has been at an Amazon warehouse for a long time. You can avoid it by only submitting stock that can sell out in a month or two.
Other inventory fees include the cost of disposing of deadstock, processing returns or delivering inventory to an Amazon fulfillment center without following due process. They are avoidable unlike the costs listed above.
Product Photography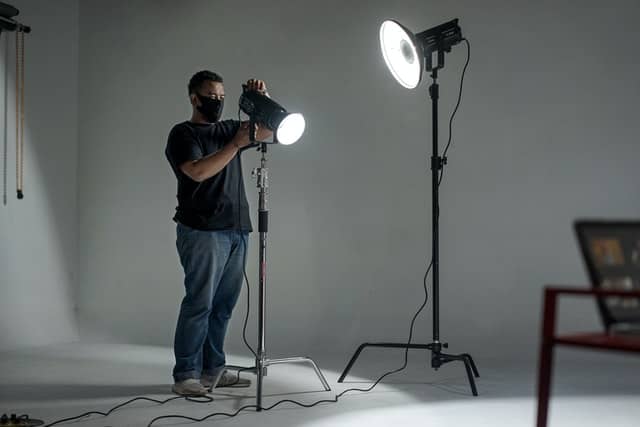 Great photographs are a central part of every product listing. They attract customers and drive sales.
Some product suppliers offer this service but others do not. If not, here are a couple of options you could explore:
Take the photos yourself but ensure the lighting is ideal and your camera can deliver quality images. You will not incur any photography costs.
Hire a professional photographer to take the pictures for you. This could cost anything from $30 to $80 depending on the number of products you have and how many photos you require.
Consider hiring a sourcing or dropshipping agent to do it for you. It is far more convenient and cost-effective than obtaining the product(s) and taking the photos yourself. More so if you sell lots of different products from a foreign supplier.
Naturally, the costs here are not definitive but be sure to include an estimate for them in your budget.
Bonus Tip: Use the product samples for the photographs.
Shipping Costs
Shipping costs include all the expenses you incur to transport the goods from your supplier to the Amazon fulfillment center.
Local delivery is more affordable because you only have to move the goods from the supplier to the fulfillment center.
International shipping, on the other hand, often costs more as it includes:
Transport from the supplier to the port
Cargo handling fees at the port
Export taxes
Freight
Import taxes
Last-mile delivery to Amazon
Besides distance, shipping costs also vary based on the size of your shipment. Fortunately, you can request quotes from your supplier and other shipping service providers or use a shipping cost calculator and then make adjustments to suit your budget.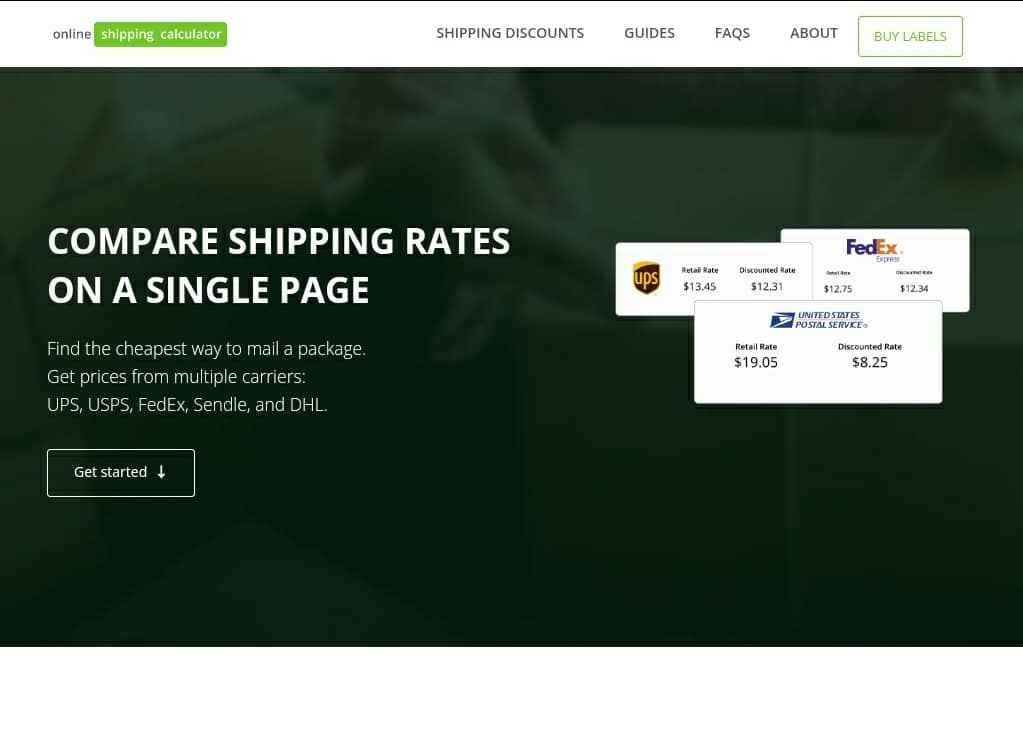 Optional Costs to Start Selling on Amazon
Optional costs grant you access to various features on Amazon that can help boost your sales. You are free to choose which of them you prefer to pay for or even choose none at all.
Brand Registry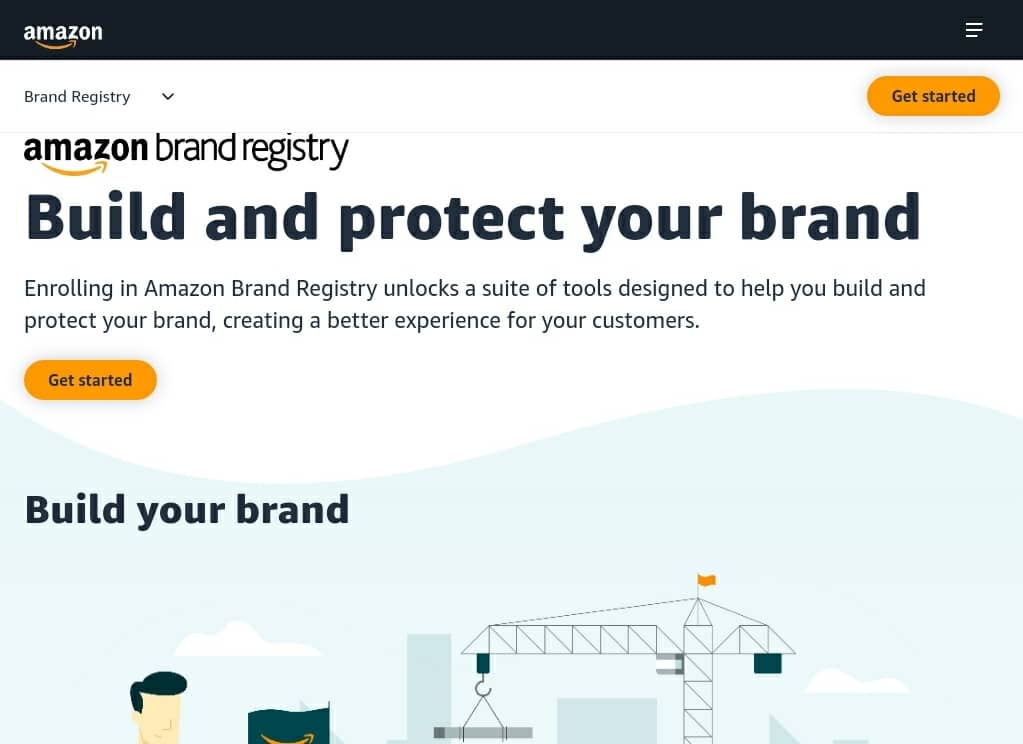 Signing up for Amazon Brand Registry gives you access to curated features that can help you build and protect your brand.
Amazon does not charge sellers any fees to join this program. However, you will likely incur some costs as you obtain the required documents such as brand trademarks.
The building features are mostly marketing tools that can make your brand stand out and boost your sales. They include:
Sponsored ads — they contain your logo, custom headlines, and product images.
Amazon Brand Analytics — data about customer trends and search terms that you can use to optimize your Amazon store.
Amazon Stores — Amazon assigns you a dedicated store for your products.
The protection features include:
Accurate listings — tools to help you manage your Amazon listings and ensure they represent your brand in the right way.
Proactive brand protection — this automated system scans, picks out and removes any content that infringes on your brand.
Reporting channels — special search tools to help find and report infringements against your brand.
Advertising Costs
Advertising your Amazon store or listings is optional but vital. It is the only way to publicize the products you have to offer, drive customer traffic to your listings, and boost your odds of making sales.
The good news is that you can advertise within your budget and still achieve great results. In other words, effective advertising on Amazon does not have to be expensive.
In the beginning, you could use social media platforms like Instagram, Facebook, or TikTok. Post your listings on your pages and try to engage your followers to generate interest and traffic. However, do create a landing page to filter out unrelated traffic and monitor traffic performance.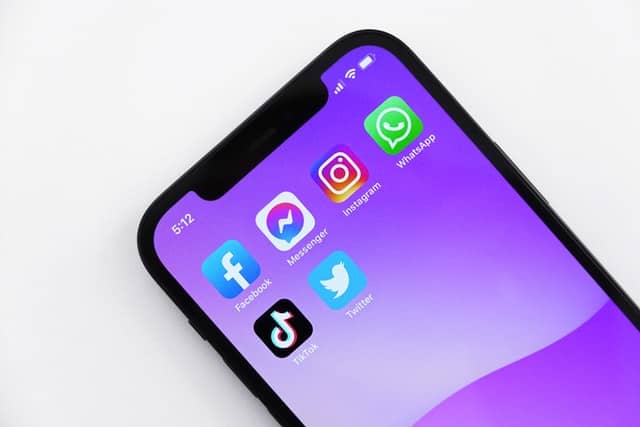 Consider stepping up to paid advertising features down the road. Amazon advertising, for instance, offers pay-per-click or ad bidding options. They both allow you to control how much you spend on advertising.
Amazon Sponsored Product Ads, in particular, can be quite effective in improving your visibility. Better yet, you do not have to pay for them upfront; Amazon will simply deduct it from the amount credited to your account for product sales.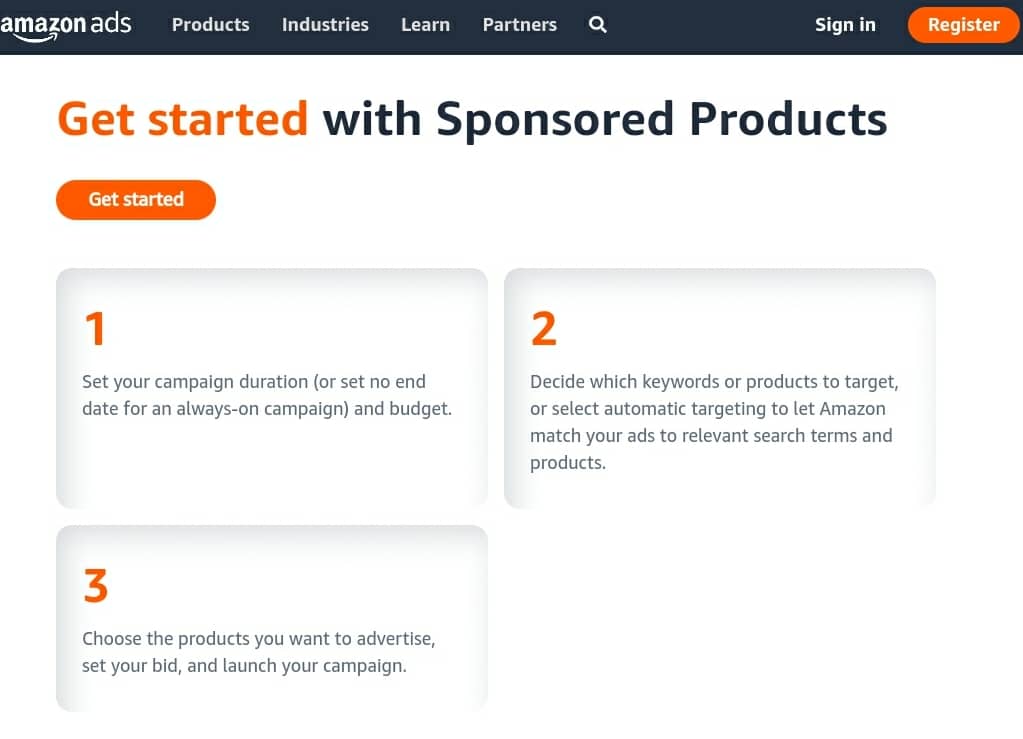 Graphics and Logo Costs
Designing graphics and a logo for your brand give it a unique identity. In some instances, customers may not even be able to remember the name of your store or page but your logo will make it easy to recognize them.
You can choose to create graphics and logos using apps on your smartphone or computer. It may be a learning experience but you can come up with interesting designs with some effort. Moreover, this approach is free.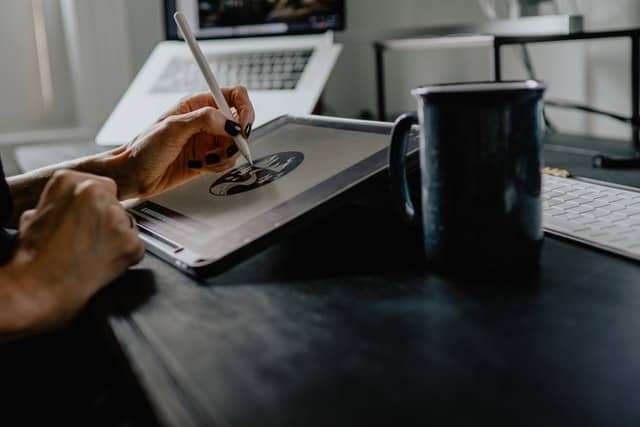 Alternatively, ask your supplier if they offer graphics and logo design services in-house. They may offer you a bargain given that you will be sourcing goods from them.
If none of these options work for you, consider hiring a professional graphic designer. You can easily find one through referrals or online freelance sites. A good design may cost you about $50 or more but you reserve full discretion on how much to spend.
Coupons
Coupons attract customers because they allow them to buy goods from your page or store at a discount. They are, therefore, a good selling tool to consider if your budget allows.
Plus, Amazon charges a $0.60 fee for every coupon that customers redeem from your promotion. However, just like with other advertising options, Amazon allows you to determine how much you would like to spend on the whole process.
So, if you would like to offer a coupon discount of $5 per coupon and will issue 30 coupons. The costs would work out as follows.
Basic Cost — $5 × 50 coupons = $250
Amazon Coupon Redemption Fees — $0.60 × 30 = $18
Total Coupon Budget — $268
How to Reduce the Cost of Selling on Amazon
Starting a business, even on FBA, is no small feat. So, now that we know how much it costs, let us look into some tips on how to save costs, shall we?
Find a Low MOQ Manufacturer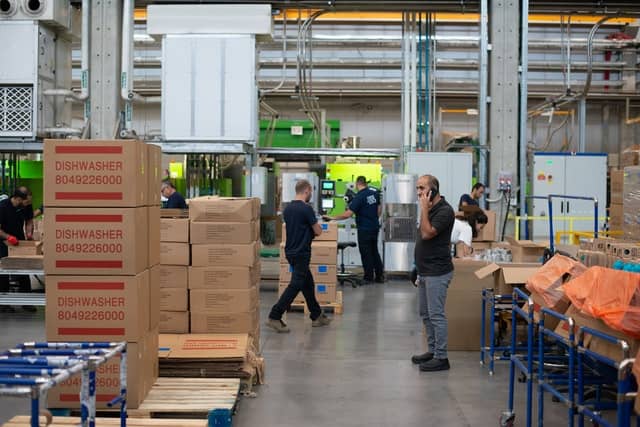 Sourcing goods from manufacturers gives you access to low factory-rate prices and a variety of customization services such as white labeling or private labeling.
However, it is advisable to choose a manufacturer that has a low MOQ. This will allow you to buy just enough for your Amazon FBA inventory instead of buying in excess bulk and incurring high inventory fees.
Work with Suppliers That Understand Amazon FBA
Amazon FBA runs on rules and structured processes. Failing to follow the guidelines can lead to your inventory being rejected or punitive charges.
Subsequently, it is advisable to work with a supplier that understands FBA regulations and can help you fulfill them.
More so because goods often move directly from the manufacturer to Amazon fulfillment centers and you may not get a chance to inspect them each time.
Do It Yourself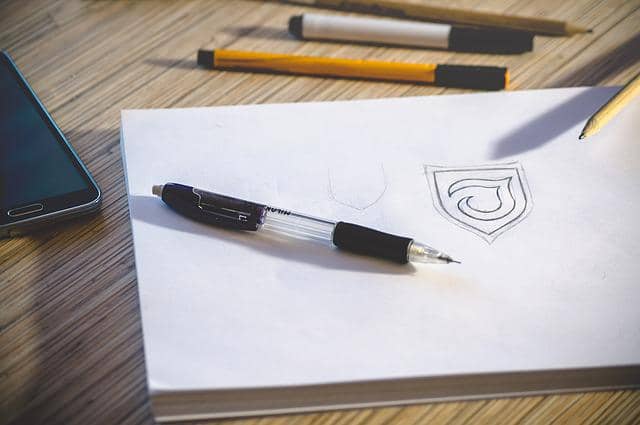 Try to take on tasks like photography, advertising, and logo-making instead of hiring others to do it for you. It allows you to save money and even learn a couple of tricks to help run your business more effectively.
That said, if you are not adept at any of these tasks, it may be best to hire a professional rather than do a shoddy job. Most freelancers may even be open to negotiation.
Test the Waters Before Investing
Take time to research your product and your target market. Seek to find out:
Is there a demand for the products you plan?
How much competition will you be facing from other sellers?
Does your target market shop on Amazon?
Do Fulfillment by Amazon delivery services reach your target market?
If your feedback is positive, test the waters before going all in. Start with a small amount of inventory and market your listings aggressively. Gauge your sales after the first 3 months or so to decide whether this is a viable e-commerce option for you.
If such suppliers are hard to come by, consider bridging the gap by working with a sourcing company. They can negotiate a low MOQ, collect the goods, prepare them to meet Amazon FBA, and even arrange JIT delivery within the timelines you agree on with fulfillment centers.
FAQs about Amazon FBA and Its Costs
Is It Still Worth It to Join Amazon FBA in 2022?
Yes. However, like any venture, it is crucial to do your due diligence, pick the right product, and market your listings diligently.
Moreover, if FBA does not work for you, it is not the only option. You could always explore other Amazon fulfillment options such as Fulfillment by Merchant and upgrade to FBA as your sales grow.
Further Reading: Is Amazon FBA Worth It?: An Essential Guide
Is There a Minimum for Sending Inventory into FBA?
No. You (the seller) determine the number of product units you would like to send to Amazon Fulfillment centers.
Amazon only imposes storage limits based on whether you have an individual or professional seller account. Individual accounts, for example, are allocated a total of 10 cubic feet while professional accounts have a minimum storage limit of 25 cubic feet.
Notice that these parameters only dictate the amount of space that your inventory can take up and not its quantity or value.
How Can I Negotiate a Low MOQ with My Supplier?
Negotiating with different suppliers requires different types of tact.
If a supplier is rigid:
Let them know that you are willing to consider other suppliers and see if they make a better offer.
Make concessions too to encourage them to meet you halfway.
Offer to pay a reasonable price for the MOQ you want.
If you are fortunate enough to find a flexible supplier, make an effort to:
Understand the market rates and how the industry works. It will make it harder for your supplier to pull one over you.
Ask to place a sample order to test how the shipping process fares.
Do not over-negotiate.
Further Reading: How to Negotiate a Low MOQ with Chinese Suppliers
How Can I Find Cheaper Products to Sell on Amazon FBA?
Try to source products directly from manufacturers. They offer much better prices than midstream sellers such as trading companies or wholesalers. The latter two sell at higher prices because they mark up factory prices to earn a profit.
Secondly, take time to compare local and international suppliers. Suppliers in China, for instance, enjoy lots of support from their government, access to affordable labor, and exemplary infrastructure. This keeps production costs low and allows them to sell at low prices.
You can find manufacturers and other types of suppliers by:
Is it Possible to Sell on Amazon Without Inventory?
Yes.
The Fulfillment by Seller option allows you to:
Register as a seller on Amazon.
List products on Amazon.
Receive orders.
Share the orders with your supplier for fulfillment.
This setup does not require you to handle any inventory or submit the inventory to Amazon fulfillment centers. However, Amazon is very strict about maintaining timely deliveries. You will thus need to ensure that your suppliers can process and ship orders on time.
Further Reading: Amazon Dropshipping: The Ultimate FAQ Guide
To Sum It Up
The costs of joining and selling on Amazon FBA are not only manageable but also fair given the advantages that they offer. It is equally a major reprieve to know that you can start by only paying the essential costs and then upgrade as your sales grow.
At NicheSources, we understand FBA rules and have a wealth of experience in finding suppliers and negotiating fair prices. We can help you find the right goods at affordable rates, handle packaging and arrange timely shipping to Amazon fulfillment centers.
Ready to get started? Simply contact us with all your sourcing requirements and request a free quote.