It is well-known that you can find a supplier for any product in China. However, what is less known is that there are many kinds of suppliers. They range from manufacturers to wholesalers and trading companies.
Chinese trading companies, in particular, are a rather unique concept that most buyers outside China are often not familiar with. This raises questions such as: What do they trade in? What are their terms? How are they different from other types of suppliers?
If you have been grappling with these questions and wondering whether to source your goods from a trading company, you have found the right blog. Come along as we explain how trading companies work, their pros, cons, and alternatives worth exploring.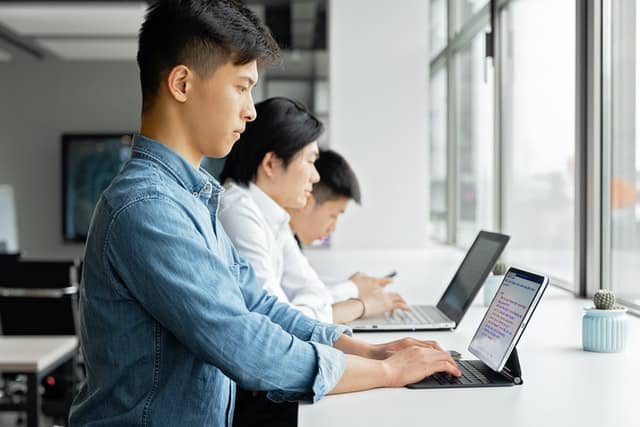 What Is a Chinese Trading Company?
A Chinese trading company is a company that sources goods from one or more factories and sells them to buyers at a markup.
Contrary to common belief (or what some trading companies might say), trading companies do not manufacture any goods. They are only intermediaries between manufacturers and buyers.
Some trading companies specialize in one type of product while others sell different kinds of products. The bottom line, however, is that they offer a wide variety of product options to choose from. Some also hold inventory while others do not.
What Are the Benefits of Buying from a Chinese Trading Company?
Buying from a trading company is only one way to source products from China. You can always explore other sourcing methods like buying directly from a factory or using a sourcing agent.
So, why buy from a trading company? Here are a few benefits that may sway your decision.
Convenience and Variety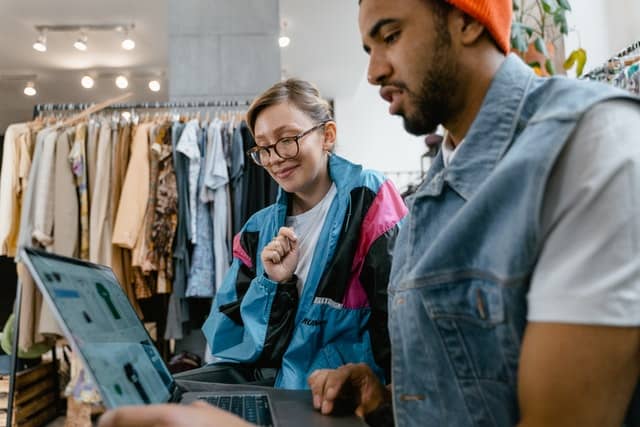 Factories in China are spread across various regions and only a small percentage of them are listed on Alibaba or other online platforms.
It can, therefore, be tough for anyone that is not familiar with these regions to source goods directly from factories. Moreover, not everyone may have the resources to visit China in person, to begin with.
Trading companies make it easy for you to access goods from different manufacturers all in one place. Some are often even willing to source other product designs that you may need but are not available in their inventory listings.
Accessible MOQs
Factories can only capitalize on economies of scale by producing and selling in bulk. As such, they work on the premise that you have to buy goods at a certain minimum order quantity to access factory rate prices and other benefits.
Sometimes the MOQs set by factories may be too high for start-ups or individual buyers that need small orders. This can, in turn, make it difficult for them to source goods from manufacturers.
In such instances, buying from a trading company is ideal because their MOQs are sometimes much lower while others have no MOQ.
Easy Access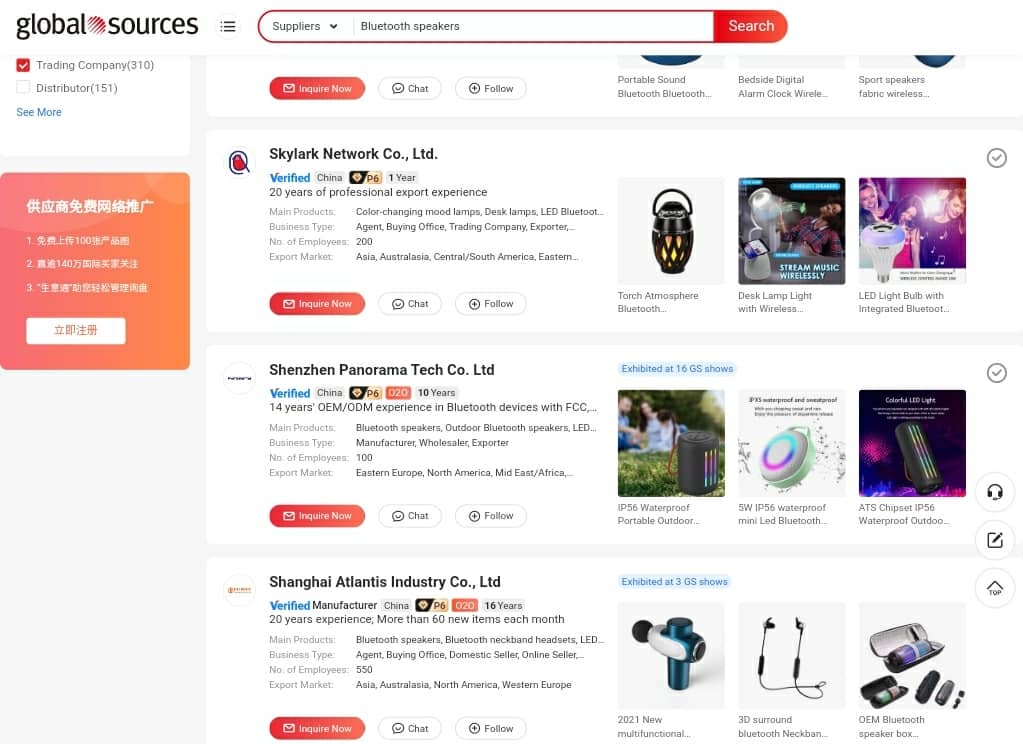 Trading companies strive to make themselves easily accessible to customers. Most of them are listed on e-commerce platforms such as Global Sources, AliExpress, Alibaba, and Made-in-China.
In comparison, most manufacturers do not take this approach. Only a few are listed on these online platforms or have functional websites.
As a result, it is much easier for buyers, especially from other countries, to find a Chinese trading company than it is for them to find a manufacturer.
Types of Chinese Trading Companies: Pros, Cons, and Where to Find Them
Chinese trading companies are alike in that they all source and sell goods from different manufacturers. However, they can be classified into different categories based on how they operate or the kinds of goods that they sell.
Let us look into what each type has to offer, shall we?
SOHO Trading Companies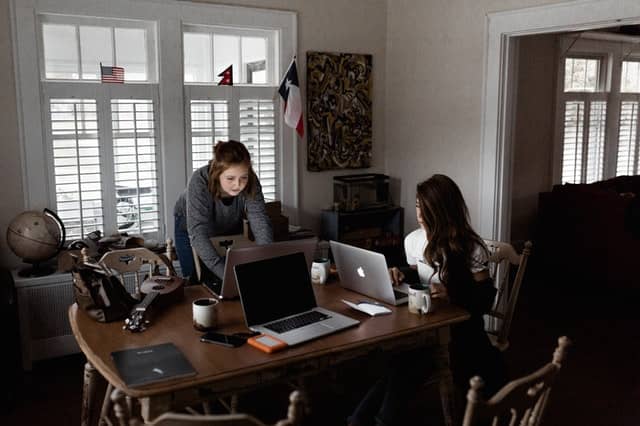 SOHO is an abbreviation for 'Small Office or Home Office'.
This type of trading company is usually a start-up that consists of two or a few sourcing experts. They are often former employees of sourcing companies, more established trading companies, or simply individuals that have worked in the manufacturing sector.
SOHO trading companies are duly registered entities like other firms. However, they may not have formal offices and hardly ever let on that they are start-ups. Instead, they may pose as a factory or a bigger firm to gain buyers' trust.
On goods, some SOHO trading companies specialize in one niche while others offer different types of products.
Pros
The experience that SOHO trading companies' experts have in sourcing and manufacturing makes them adept at sourcing goods from factories and handling buyers' requests.
The markups from this type of trading company can sometimes be lower than those of more established firms.
The response times may be shorter and the services more efficient because these trading companies have a smaller clientele.
Cons
Start-up trading companies may have fewer resources and this could limit the services that they can offer or their negotiating power with manufacturers.
The efficiency of SOHO trading companies can sometimes start to diminish as their clientele grows.
Where to Find them
Online e-commerce platforms
Their company websites
Freelance platforms like Upwork, Fiverr, etc.
Niche Trading Companies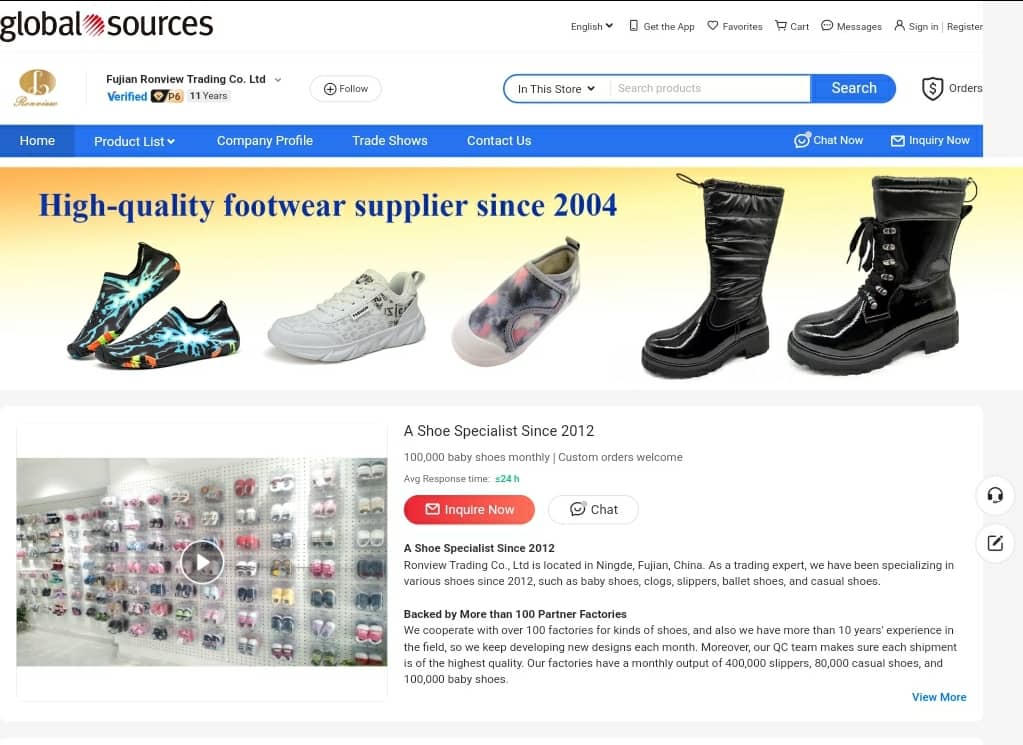 Niche trading companies are also known as certain-field or specialty trading companies.
They are trading companies that only sell goods from one industry or niche. For example, it could be that they specialize in toys, handbags, consumer electronics, furniture, clothing, and so on.
Notably, a niche can be broad and comprise many items. Clothing, for instance, can vary from women's to men's clothing, and even those come in different categories. The concept here is that such a trading company would not also sell dolls or kitchenware.
Pros
Their dedication to one niche often makes them very proficient at it. They know which factories produce the specific item you need at the best price.
They offer more variety because they only have to focus on one product.
Cons
This type of trading company may only be suitable if you require goods from a specific niche.
Where to Find them
Trade shows
E-commerce platforms
Production and Sales Trading Companies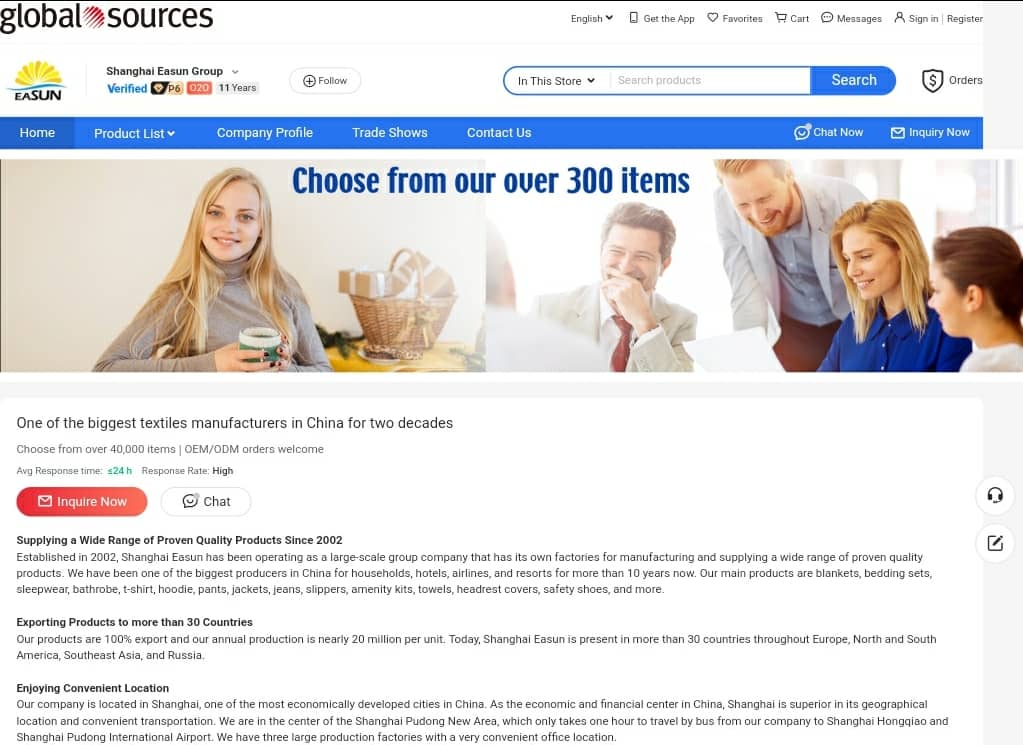 Production and sales trading companies are also known as integrated trading companies. These are trading companies that are attached to specific factories and only sell products from those factories.
They are referred to as 'production and sales trading companies' because they have direct links to the manufacturers/factories. This is unlike other trading companies that source goods from a broad selection of brands.
The group of factories usually comprises subsidiaries belonging to one main firm or factories that are near each other and produce related goods.
Pros
Integrated Chinese trading companies have direct access to factories and may be able to seek services such as product customization on your behalf.
Buying from integrated trading companies gives a better assurance in terms of the source and authenticity of a product.
All the details you may require for import clearances will be from one source given as the trading company is directly linked to the factory. This will likely ease your clearance processes.
Cons
A Chinese trading company tied to a specific group of factories can only offer a limited variety of products.
Where to Find them
Their trading company website
E-commerce platforms
Grocery-Type Trading Companies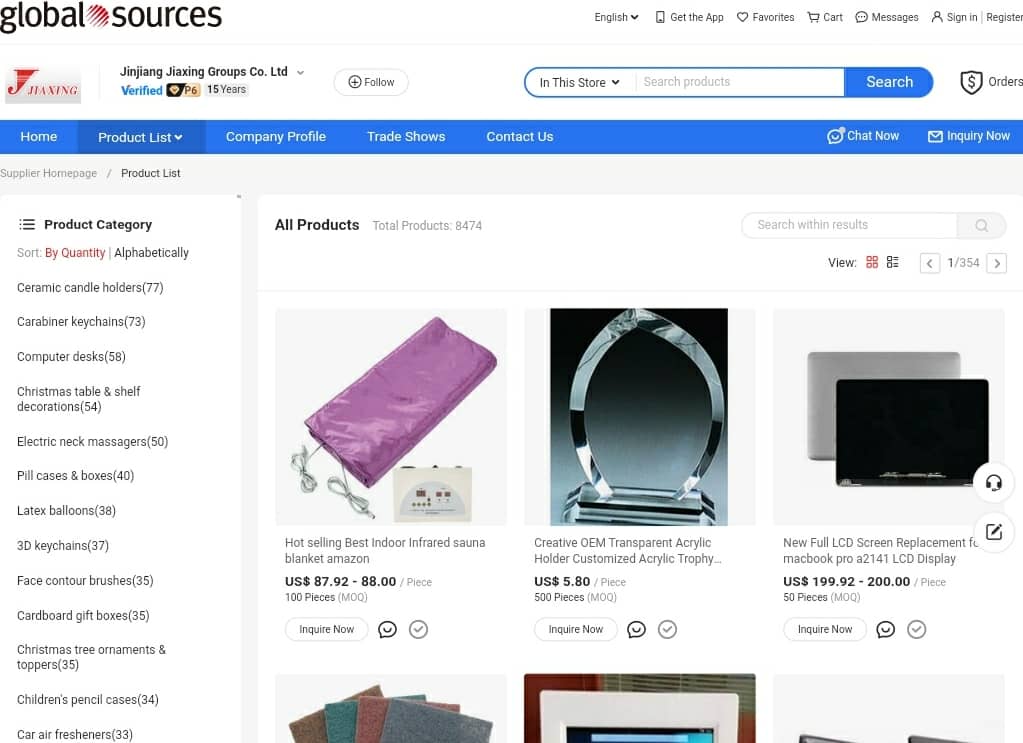 Grocery-type trading companies source and sell different types of products from different products. They deal in a diverse range of goods that are completely different from each other.
For example, a grocery-type trading company's catalog can include clothing, sunglasses, stationery, bags, cosmetics, and more.
All these products are manufactured by different types of factories but the trading company coordinates with all of them to create a one-stop shop.
Pros
Grocery-type Chinese trading companies can sell you a wide variety of products.
Cons
Focusing on a broad range of goods makes it hard for this type of trading company to have expertise in a particular niche.
It is much harder to sustain quality control with assorted goods.
Where to Find them
Online stores dedicated to the Chinese trading company
Hot-Selling Trading Companies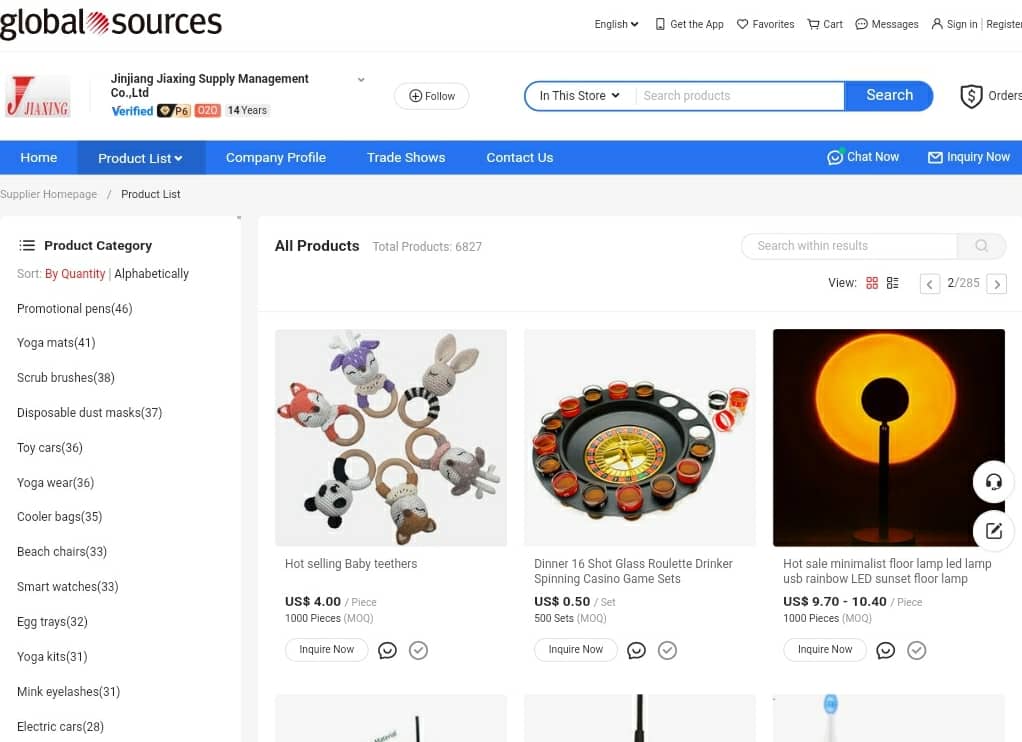 True to their name, hot-selling trading companies focus on products that are currently popular and in high demand. Once the demand for the product begins to decline, they move on to other upcoming popular product(s).
These trading companies do not limit their sourcing to specific factories. Their sourcing efforts are only swayed by the popularity of products.
Pros
Such a trading company can work in your favor if your business model is also based on selling trending products.
Cons
Working on a wave of popularity means these trading companies are not able to offer a consistent supply of a product for a long time.
Where to Find them
Chinese Trading Companies vs. Chinese Wholesale Companies, Sourcing Companies, and Chinese Factories
It may be worthwhile to compare the services of Chinese trading companies against those of other types of suppliers. Your findings may help you identify which of them would serve you best.
To that end, here is a head-to-head comparison between Chinese trading companies and other types of suppliers.
Chinese Trading Companies vs. Chinese Wholesale Companies
The differences between Chinese trading and wholesale companies can be very subtle. Still, if you know what to look for, you will find that these two types of suppliers are indeed different.
You will, for example, notice differences in matters such as:
Inventory
Chinese wholesale companies source, buy and hold inventory at their warehouses. They only have to pack and ship products when a customer orders.
In contrast, not all trading companies hold inventory. Most order goods from factories as they receive orders from customers.
Niche Specialization
Wholesalers often focus on selling goods from a specific niche. They further establish working relationships with different manufacturers in that niche to ensure they have a consistent supply of those products at factory-rate prices.
This can be attributed to the fact that they buy inventory and thus have to cultivate a more consistent customer base.
Meanwhile, trading companies are more diverse. Some sell one product while others sell different kinds or the most popular products at the time.
Verdict: Chinese wholesalers hold inventory and are often ideal if you prefer quick delivery. However, if you are ever torn between wholesalers and trading companies, seek quotes from both and choose the supplier that offers quality products on time and at a good price.
Chinese Trading Companies vs. Chinese Sourcing Companies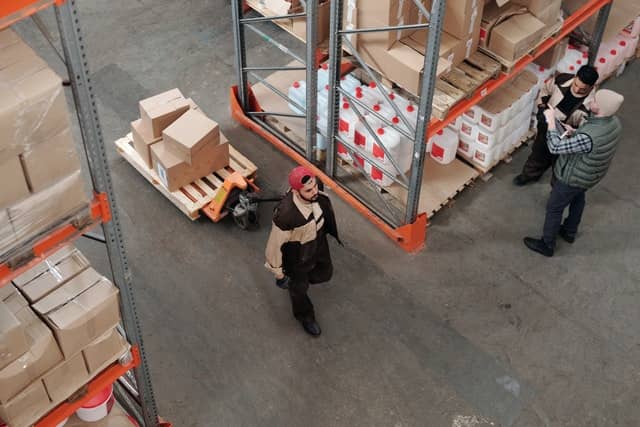 A Chinese sourcing company comprises one or more agents that help buyers find product manufacturers or wholesale suppliers in China.
A sourcing company may also provide services such as:
Price negotiations on behalf of their client
Product branding and packaging
Quality inspection
Notably, a sourcing company does not sell the products to the buyer. Rather, they only connect buyers and sellers and help facilitate the purchase for a commission.
Based on this definition, the differences between Chinese sourcing companies and trading companies include:
Payments
Trading companies source and sell goods at a markup to make a profit. In contrast, sourcing companies source products and help buyers navigate the buying process or provide other related services at a fee.
The Scope of Services
Sourcing companies often provide a broader range of services than a trading company. Unlike trading companies, they are not just focused on making a sale; they are keener on helping their clients get the products and services that they need to achieve their goals.
Better Quality Control
Sourcing companies evaluate your brief or product specification sheet and strive to find suppliers that match your requirements. You then get to choose the supplier that best meets your needs and can even ask for samples before making any purchases.
Working with trading companies, on the other hand, is a bit different. You may either have to buy what they have in stock or what they can find from factories whose prices allow healthy profit margins. These scenarios may diminish your control over quality.
Verdict: Chinese sourcing companies are a better choice if you want a supply partner that will take the time to find you exactly what you need and also provide complementary services to make your purchase easier.
Chinese Trading Companies vs. Chinese Factories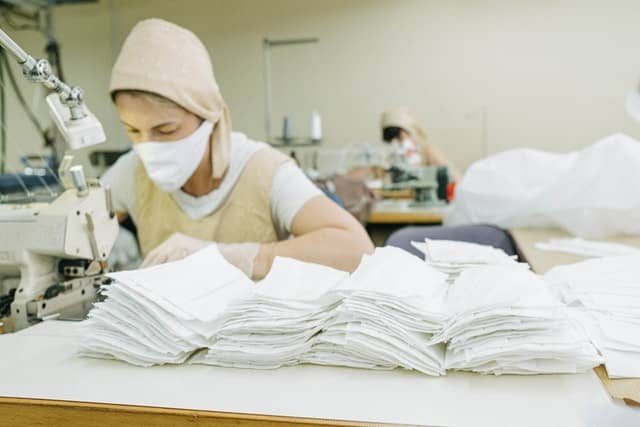 Chinese factories are companies that specialize in manufacturing a specific type of product. They own and run production facilities equipped with specialized different machines depending on the products they produce.
They stand out from sourcing companies in the following ways.
The Operating Principle
Chinese factories manufacture one or more types of products and sell them to different kinds of distributors or individual buyers.
On the flip side, Chinese trading companies do not manufacture any of the goods that they offer to buyers. They, instead, source and sell goods from different factories.
Services
Factories are equipped with production machinery and have skilled staff. As a result, most of them can customize goods on request and even offer advice on how to develop products that can suit your product market.
Trading companies are sales-oriented. Their services are mostly limited to identifying or finding the products you need based on your request. A few may also offer services related to export processes and shipping.
Pricing
Factories mostly sell goods at factory-rate/wholesale prices based on certain MOQs. Trading companies buy at these wholesale prices and then mark the goods up to earn a profit.
In essence, if you can meet the MOQ, buying from a manufacturer is often much cheaper.
Quality
Trading companies source goods from different factories. This can make it harder to control the quality of the goods they sell compared to factories that have standardized quality control procedures for every item made.
Verdict: Consider working with a Chinese factory if you require customization services, want high-quality authentic products, or prefer factory prices and can meet MOQs. A trading company may, however, be best if you are not adept at dealing with manufacturers.
What Services Do Chinese Trading Companies Provide?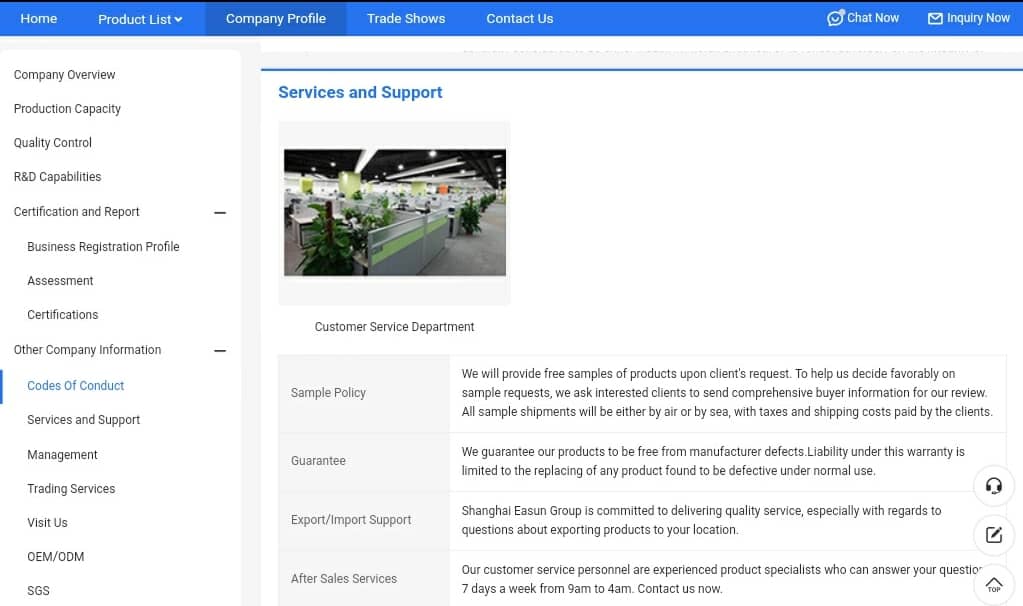 Chinese trading companies seek to make buying goods in China easier for businesses or individual buyers. Their services mostly include:
Selling products – all trading companies sell goods from different manufacturers at a markup. The only difference is whether or not they hold inventory.
Sourcing products – some trading companies allow customers to request products that are not in their catalogs. They then source the products, buy them from the manufacturer, and sell them to the customer.
Export services – most (established) trading companies have export licenses and can thus handle export clearance procedures on your behalf.
Shipping assistance – an experienced trading company may be able to recommend reliable freight forwarders or shipping companies to deliver your merchandise.
Tips on How to Deal With Chinese Trading Companies
Ask for Business Registration Details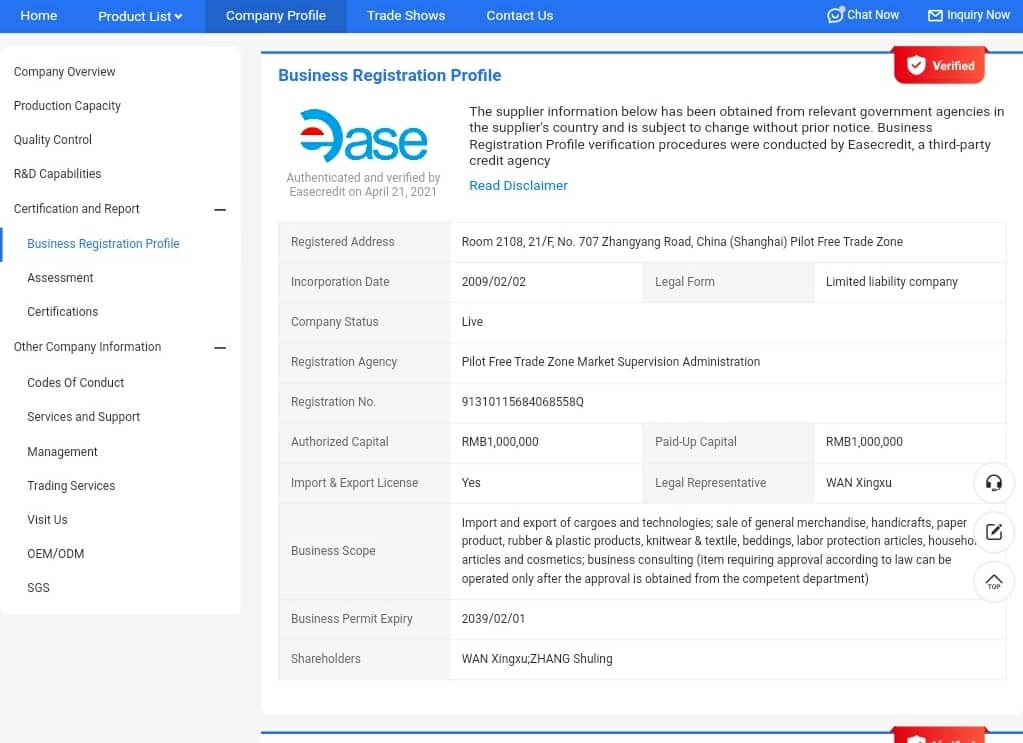 Business registration details enable you to verify that you are dealing with a legitimate trading company. You can enter the details provided on the AIC website to also learn exactly what the company is registered to do.
Be Wary of Overly Low Prices
If a trading company is offering much lower prices compared to similar suppliers, it is likely because:
It is a clearance sale and you may have to pay a higher price for the same product once the sale ends.
The products are of low quality.
The trading company has to quickly reduce inventory due to oncoming sell-by dates or because the products have become unpopular.
Try and dig a bit deeper to understand why the price is so low.
Aim for Clear Communicators
It is crucial that you and your trading company agent understand each other. Any mishaps in communication can result in very costly mistakes.
So, look out for Chinese trading companies with employees that can communicate fluently in a language that you both understand. It would also be beneficial if they are committed to responding to messages within reasonable timelines.
Request Samples
Ask your chosen Chinese trading company to send you samples before you place an order. This may be the only way to verify the quality of products that they are offering if you are not in China.
Have a Purchase Agreement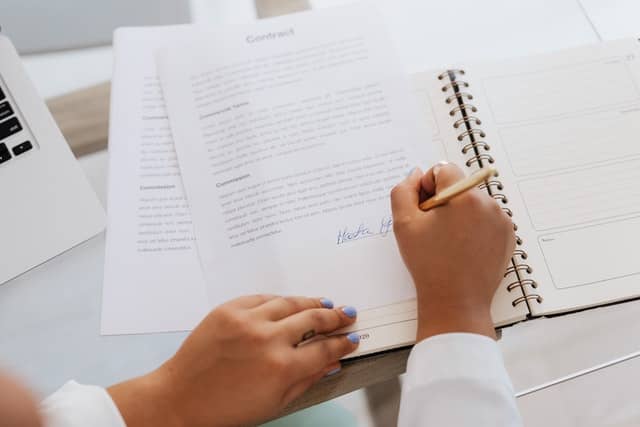 A purchase agreement simply outlines the terms of supply that you and the trading company have agreed upon. It should include details such as:
The type and standard of goods that the trading company will deliver to you
How to resolve order disputes if you receive damaged items, an incomplete order, or if your order never arrives
The prices you agree on
In some cases, a trading company may already have rules that address these issues, and placing an order binds you to those terms. If so, read through all the rules carefully to avoid getting caught up in unpleasant situations.
Negotiate
There is always room to negotiate so do not settle for the first price a trading company offers. You can also get multiple quotes from different trading companies and decide which of them is ideal.
That said, be clear about the quality of goods that you want and your budget during negotiations. This may save you from being offered lower prices in exchange for lower-quality products.
Risks of Working with Trading Companies and How to Avoid Them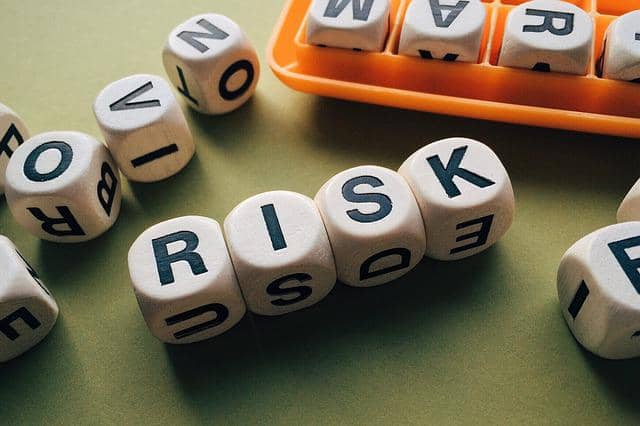 Overpromising and Under-Delivering
Trading companies can make lofty promises about what they can deliver in a bid to make a sale. They can, for example, promise to ship your goods within 2 weeks or obtain a certain product in a specific color.
The problem here is not so much the promise. It is the fact that trading companies have no control over factories. Subsequently, if the factory faces any issues and delays occur, the trading company can hardly do anything about it.
Solution: Be very clear about your expectations and timelines. More importantly, ensure that your purchase agreement has clauses that address how to hold the trading company accountable if they do not deliver as promised.
Compliance Challenges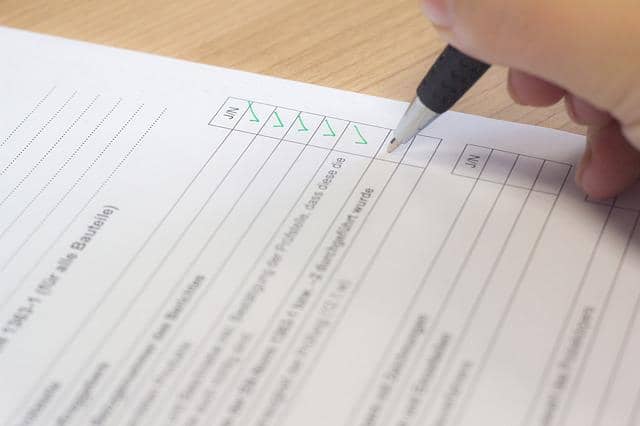 Some countries and e-commerce platforms like Amazon FBA have strict policies about product compliance. They may require product test documents to verify that the products you are importing or submitting meet the required standards.
Trading companies often get their test reports from manufacturers. Consequently, the company name on the invoice and that on the test reports end up being different.
While this may seem like a negligible disparity it can sometimes complicate your clearance procedures with Amazon or your local customs department.
Solution: If possible, find a trading company that performs independent testing through credible bodies. However, if the rules in your country are specific, it is advisable to simply source directly from a manufacturer and get harmonized documents.
Quality Risks
Trading companies have a hard time controlling the quality of the goods they sell because they source them from different manufacturers. Some also work with low-grade factories and do not disclose quality to buyers.
Solution: Strive to always get samples of the products you want to buy before placing a bulk order. If you approve the sample, let it be indicated in the purchase agreement as the standard you will use to measure the quality of all other product units in your order.
FAQs about Chinese Trading Companies
How Do I Tell If a Company Is a Chinese Trading Company or a Factory?
Asking for and verifying business license details is the surest way to ascertain what type of company you are working with. Websites, like the aforementioned AIC, can help you with the verification. They show true government records and are accessible at no charge.
You could also:
Ask for factory certifications.
Ask to schedule a factory visit.
Check the company's capital investment; a factory requires higher capital than a trading company.
How Can I Tell Whether a Chinese Trading Company Is Legit or a Scam?
The first rule is to only deal with trading companies that are duly registered and have up-to-date business licenses. The details they give you about their company should also match what is on their registration profile.
If they have no license or are dishonest about their details, take that as a red flag and move on to the next.
Other red flags include:
Unwillingness to sign a purchase agreement
Unusually low prices that you simply can not justify
Undue pressure to buy the goods they are offering
Lack of knowledge about the products they are selling
Resistance to independent quality inspections or video/photo evidence of the goods before approval and shipping
Final Thoughts
In a nutshell, the key is to first determine whether Chinese trading companies are the right sourcing approach for your needs. If they are, take your time to find one that is efficient and trustworthy and begin your sourcing journey.
If the limitations and challenges of trading companies are too weighty for you, allow us to introduce you to our seamless and reliable services. We source products strictly based on your brief and provide other essential sourcing-related services too.
Do send us your product sourcing requirements and request a free quote to get started.