Clothing is one of few products that remains a necessity through all seasons. However, beyond it just being a basic need, consumers equally enjoy investing in fashionable pieces that flatter their looks and showcase their style.
Subsequently, there is no doubt that starting a private label clothing brand can be a winning idea. You, nevertheless, need to put out quality and trendy designs that your target market simply can not resist.
Wondering how to get all that done? Here are some cream-of-the-crop private label clothing manufacturers that you could work with to develop clothing that gives Zara, River Island, and other brands a run for their money.
Top Private Label Clothing Manufacturers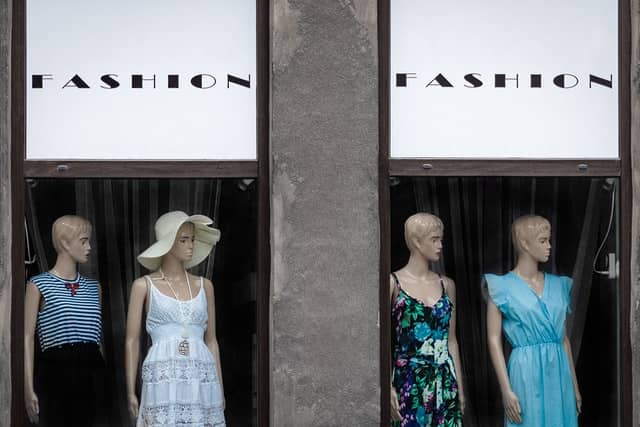 Four Fashion Australia
Four Fashion Australia is a family-owned business established and run by 4 sisters. It is situated in Melbourne but works with brands across the globe.
This firm specializes in making women's clothing and could thus make an ideal partner if you would like to launch a women-centric private label collection. It mainly manufactures print designs, knitwear, linen outfits, and a range of plus-size clothing.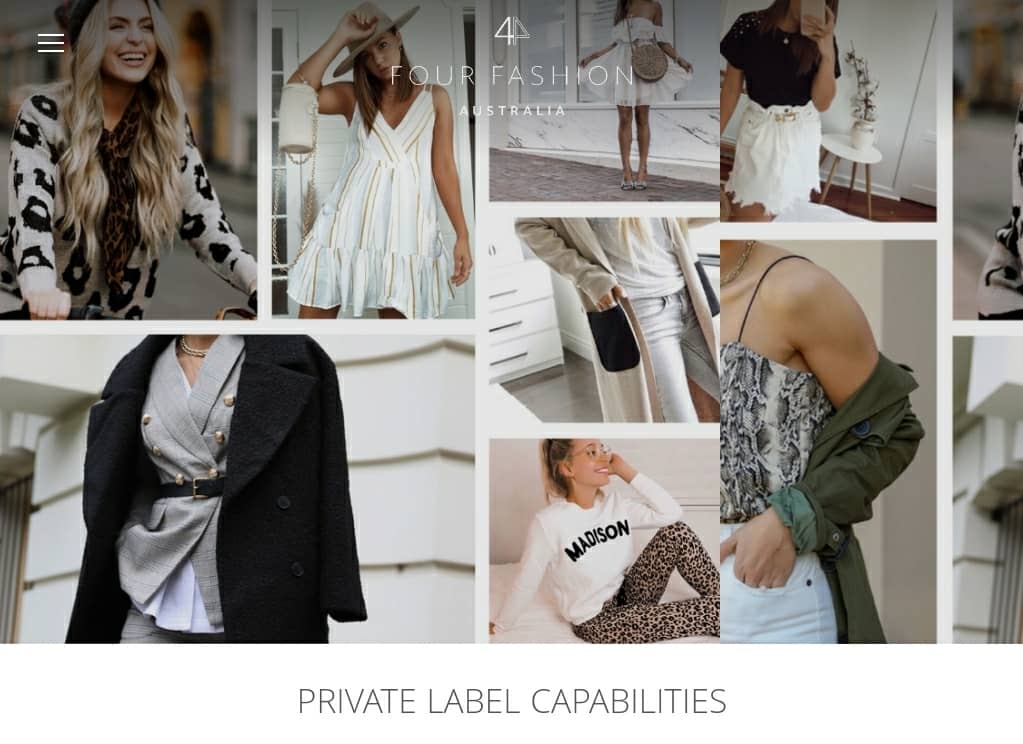 Four Fashion private labeling services allow you to collaborate with the firm's team and create designs based on your preferences. During consultations, you would get to choose:
The prints to be used on your clothing collection
Exclusive or custom fabrics that would work best for your designs
Custom sizing based on the target market you would like to sell clothing to
The MOQs for private labeling are set at only 80 units per color per style. This may, however, change if your design requirements are more complex than usual.
Ailoai Clothing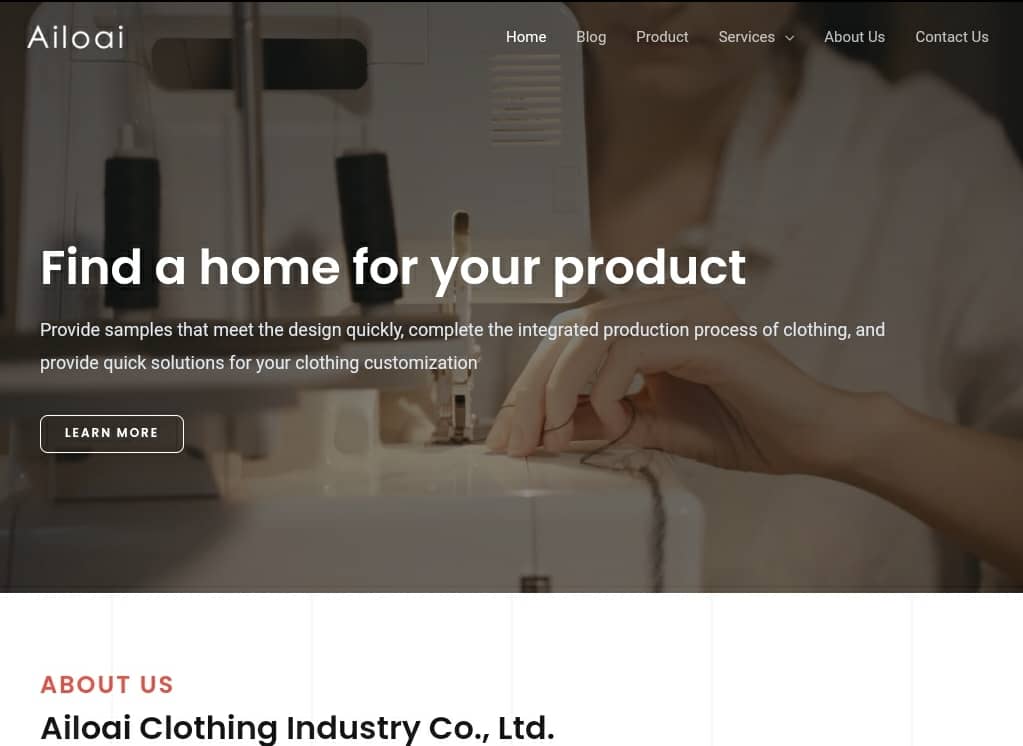 Ailoai Clothing has been working with private label clothing brands for over 15 years. The company is based in Shantou in Guangdong, China.
The Ailoai Clothing factory is equipped to produce clothing for both men and women. The firm only requires you to share your design ideas, choose fabric as well as sizes, and clothing colors to get started on your project.
The average production time for a sample is 48 hours. It is then shipped to you for approval and mass production can begin if you approve the design execution.
All clothing designs are charged at a wholesale rate as long as you meet the MOQ. The MOQ is, however, set at 400 pieces per size which can be a bit prohibitive for a start-up but would work well if you prefer and have the resources to place a bulk order.
Lezhou Garment
Lezhou Garment is based in Guangdong, in China. The company has over 18 years of experience in manufacturing:
Tshirts
Polo shirts
Dresses
Tank tops
Hoodies and sweatshirts
Blouses and shirts
Tracksuits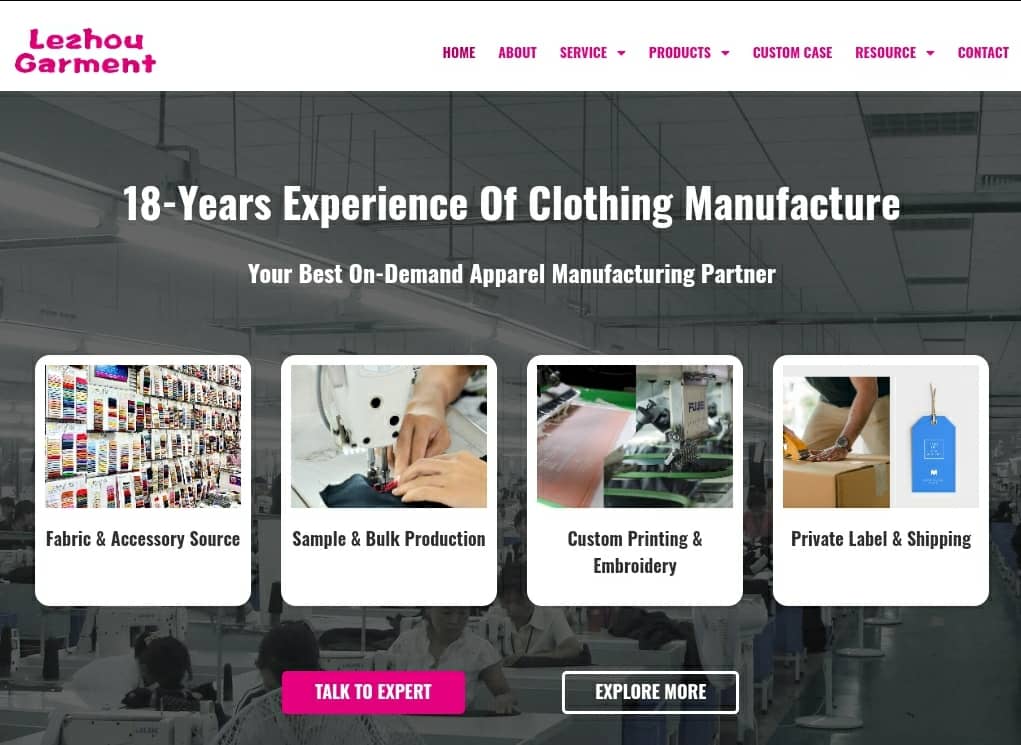 Once you share your clothing designs, Lezhou Garment sources the fabrics and accessories required to produce them. Sampling takes about 5 to 7 days while bulk orders take about 3 weeks or more depending on the size of your order.
The MOQ is 200 pieces per style. Lezhou Garment also accepts mixed orders of 200 pieces comprising 4 different sizes and 2 different colors.
Other service highlights from this firm include:
Customer support throughout and even after the sale
Compensation if your order is delayed beyond the agreed date
Production and attachment of clothing care tags and label tags
Express delivery through air freight or sea shipping worldwide
Jingqi Apparel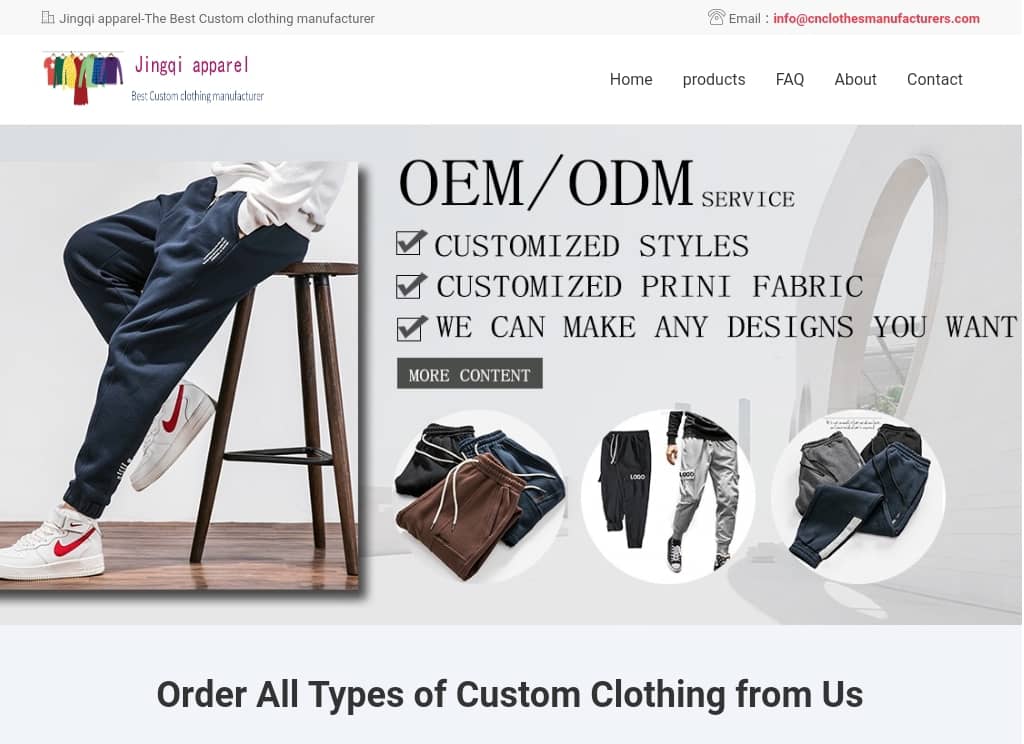 Jingqi Apparel's manufacturing capabilities are quite vast. The company produces loungewear, activewear, children's clothing, plus-size clothing, dresses, formal wear, and much more.
The Jinqi Apparel factory is based in Guangdong, China, and has BSCI and OEKO-Tex certifications. All clothing is made on-demand. You would thus need to share custom designs and have the company execute them from scratch.
Sampling takes 1 to 2 weeks and is done at a refundable fee. The MOQ is 25 pieces per style for single colors and 100 pieces per style for printed, denim, or embroidered items.
Jinqi Apparel ships worldwide and quotes prices on Ex-Works or FOB shipping terms.
X Company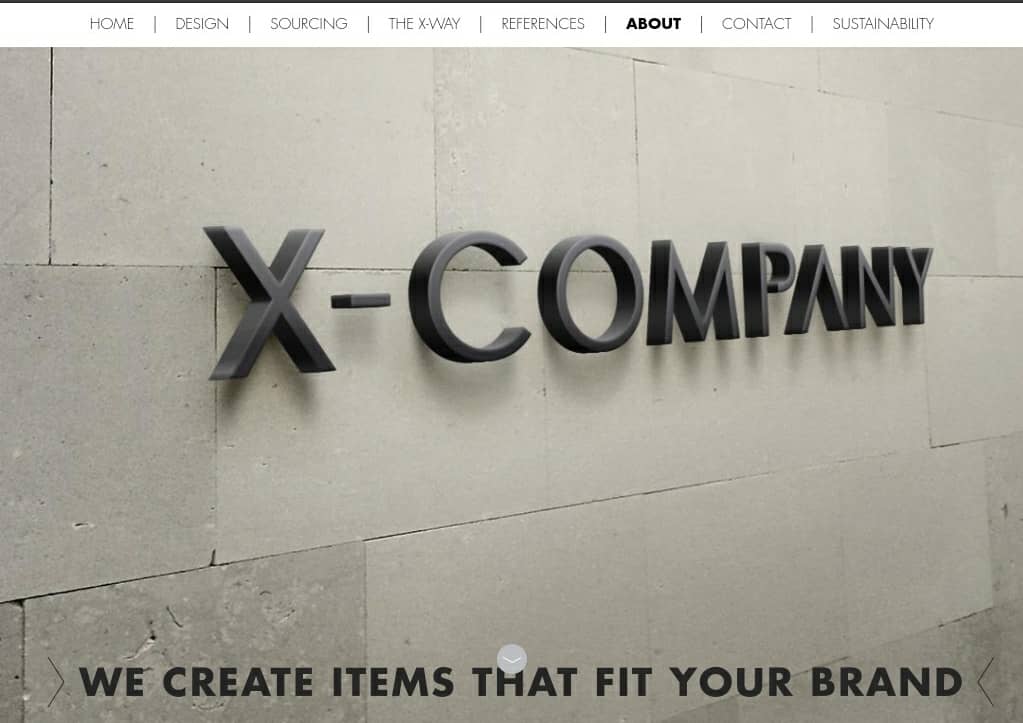 X Company is a private label clothing manufacturer that specializes in the manufacturing of women's clothing. It is based in China but has showrooms in the Netherlands and Denmark which could give you access to the European market.
During the consultation process, the X design team takes time to understand your design concepts as well as your fabric and sizing requirements. They then source the materials from vetted and affordable suppliers in China and produce a sample.
The MOQ for most private labeling projects is 300 pieces. This could, however, vary based on the specifics of your project. Orders take about 4 to 8 weeks after sample approval after which X Company ships can ship your clothing order worldwide.
Bomme Studio
Bomme Studio would be the ideal firm for anyone that prefers a private label manufacturer that offers great value towards brand development.
It manufactures private label clothing made of 100% cotton. You can select a design from the Bomme Studio catalog and have it customized for your brand or present a custom design and have it executed from scratch. The former is a faster and cheaper approach.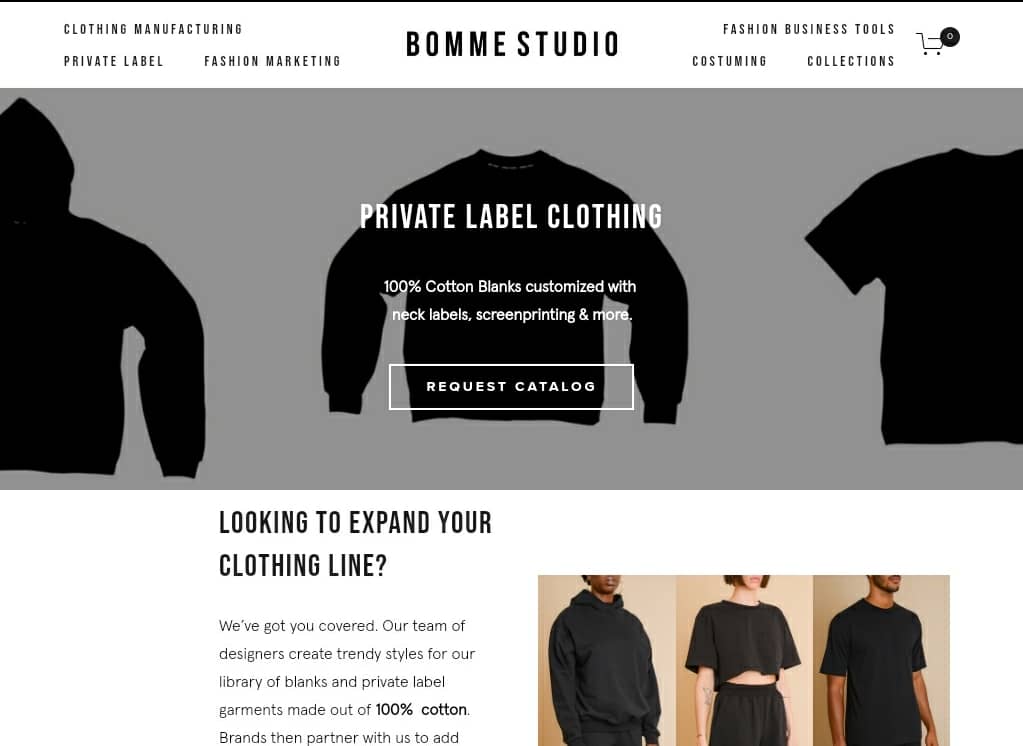 Besides basic clothing production, the Bomme Studio production facility is also equipped with machinery for:
Screen printing
Embroidery
Heat pressing
Vinyl decals
Producing and affixing hang tags, care labels, or plastic and metal aglets
Additionally, this company also offers value-adding services such as digital marketing and fashion business tools at an extra fee. These provisions could go a long way in helping you create and launch a successful private labeling clothing line.
Power Sweet Fashion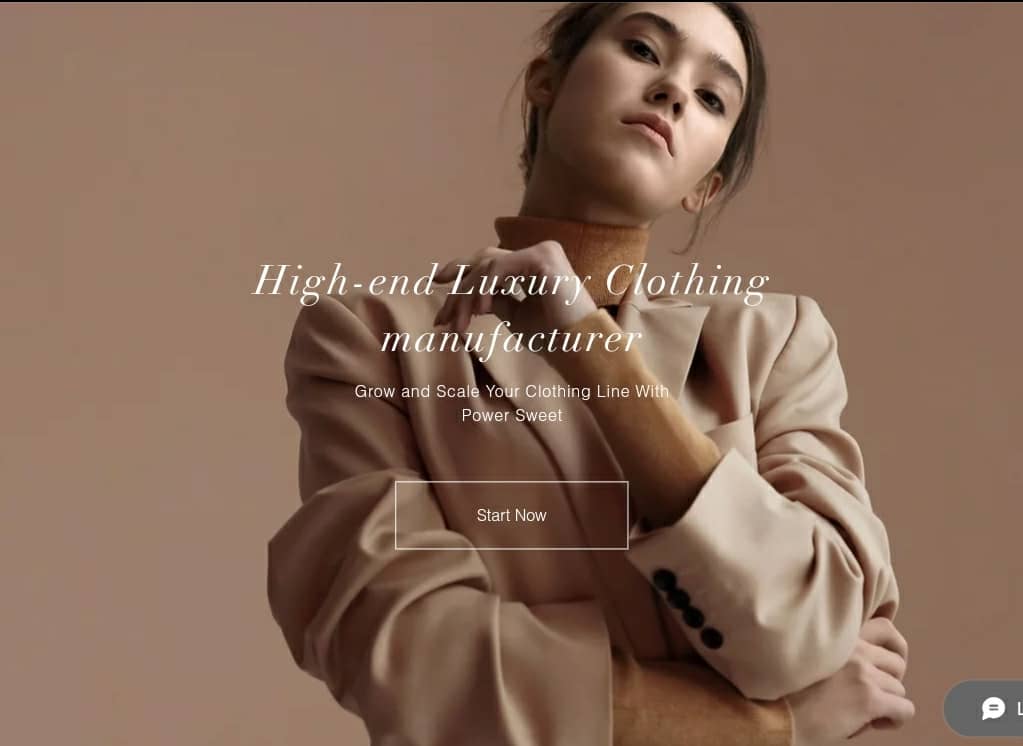 Partnering with Power Sweet Fashion is simplified into 3 steps:
Email the company with your design ideas and fabric preferences. Attach any inspiration photos or sketches that you may have too.
Power Sweet Fashion responds with any questions or inquiries they may have and to agree on the finer design details.
A sample is made within 3 days and delivered to you.
Production of your order begins if you approve the sample.
Power Sweet Fashion has an estimated lead time of 5 days for orders up to 10,000 pieces which is quite impressive. The MOQ is 50 pieces per size.
This company is based in Guangdong, China but works with brands across the world. It promises a shipping time of 2 days.
Clarity Fashion
Clarity Fashion has been manufacturing shirts, blouses, pants, shorts, dresses, tops, and more, for over 10 years. It also produces fabrics that clients can buy as is or choose to use in the production of their private label clothing lines.
You can consult Clarity Fashion from anywhere in the world via email or by visiting its factory in Zhejiang, China. Design concepts can also be shared and discussed online but your product samples would be shipped to you for first-hand approval.
Clarity Fashions has an MOQ of 300 pieces per color per style. SMEs are, however, allowed to request smaller orders which have an MOQ of between 50 to 100 pieces based on the design. All clothing items undergo rigorous quality checks before shipping.
Whispering Smith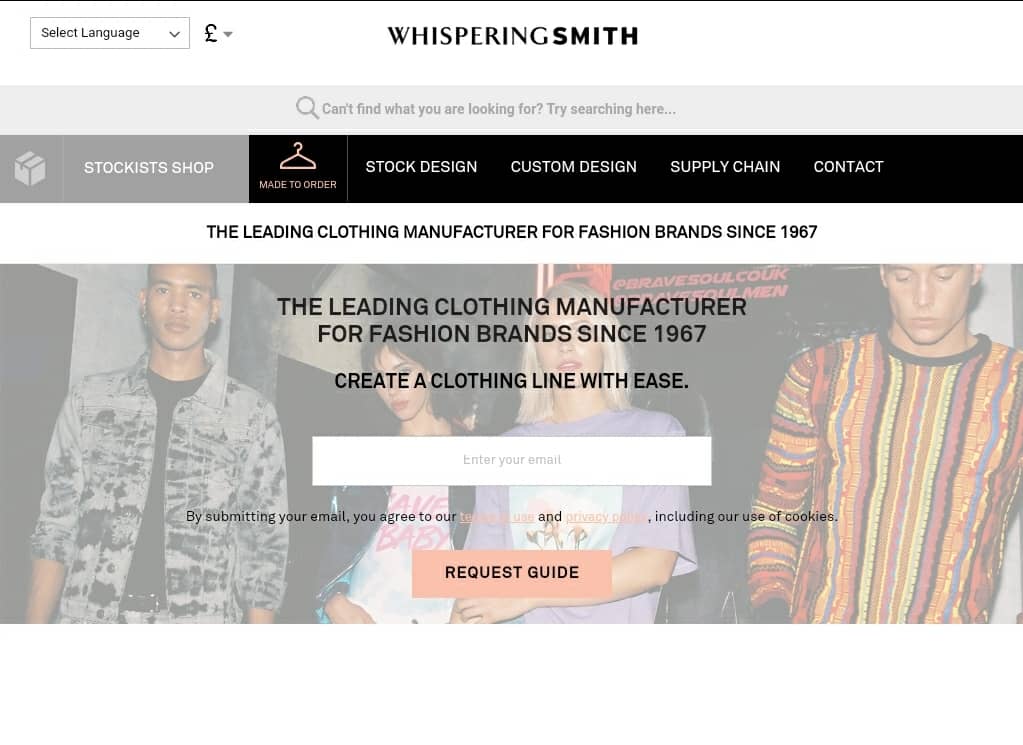 Whispering Smith is a UK-based company that has been in the fashion industry since 1967. It owns numerous clothing brands that have been successful in the UK high street fashion but now also offers private labeling services including:
Design support
Sourcing fabrics and unique prints
Design customization
Packaging and labeling
You could opt for a fully made-to-order approach where your designs are developed and executed based on your instructions. On the other hand, you could pick a design from the in-stock items and have it customized for your collection.
Whispering Smith works with brands from all over the world. MOQs are, however, determined on a case-by-case basis.
DSA Manufacturing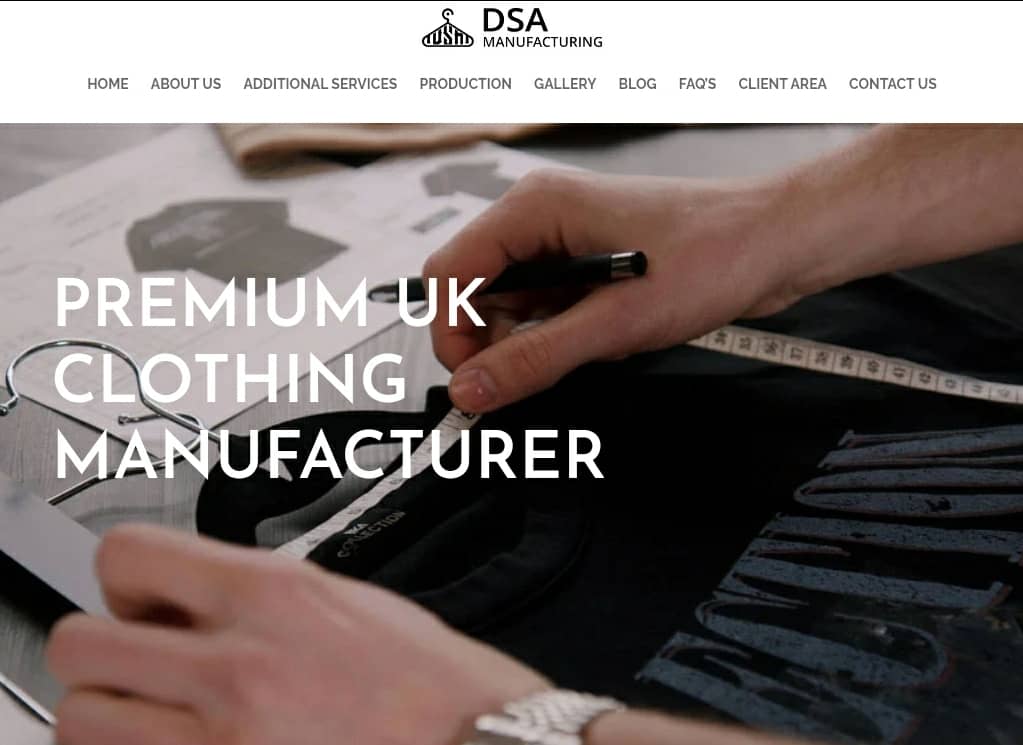 DSA Manufacturing headquarters are based in the UK but its production facility is based in Turkey. Working with this firm would, therefore, give you access to the renowned expertise of Turkey garment manufacturing and an extensive variety of remarkable fabrics.
The private labeling process at DSA is similar to that of other companies. It starts with a design, sampling, size grading, production, and delivery. However, there is also the option to choose a DSA design and have it customized for your brand.
Notably, DSA has structured its services to accommodate startups, growing businesses, large brands, as well as corporates in need of branded merchandise. It, additionally, ships globally.
Sampling takes 14 days while bulk production lead times are about 30 days. The MOQ is 100 pieces.
Hawthorn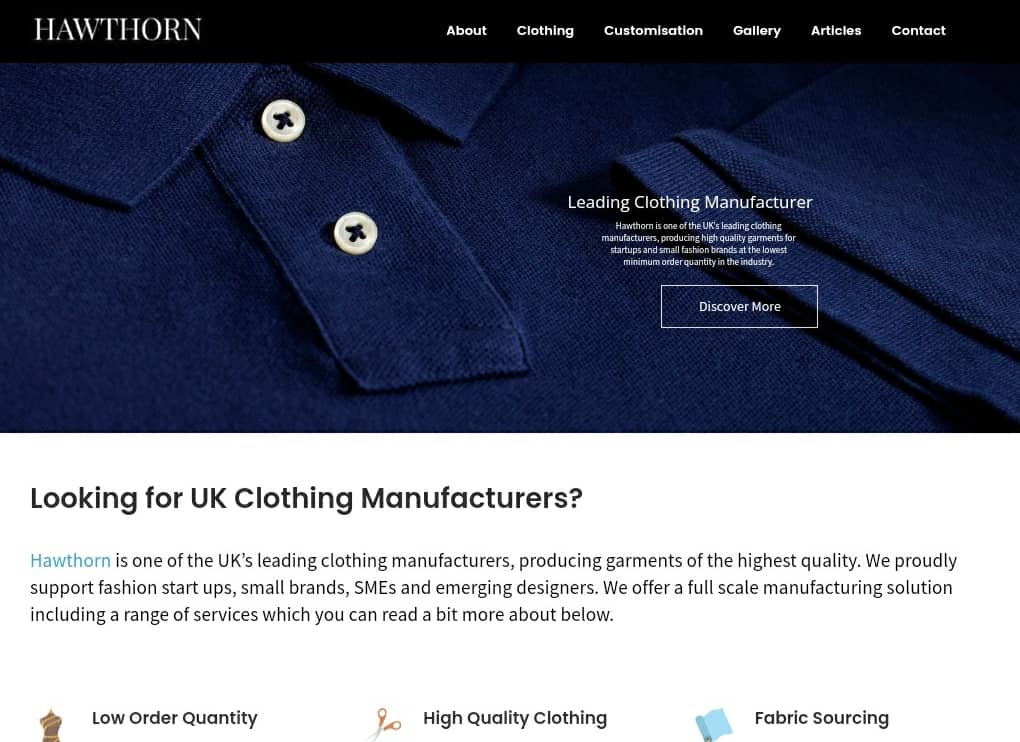 Hawthorn provides a full range of private labeling services. Its R&D team can help you create or perfect clothing designs then sample them and manufacture them on approval. The company is located in London in the UK but has a globalized distribution chain.
In terms of production techniques, Hawthorn is well-equipped and adept at:
Fabric sourcing
Embroidery
Printing
Sublimation
Producing and affixing product labels
Designing and sourcing high-quality buttons
Custom packaging
The MOQs start at 50 pieces per design but can vary depending on factors like the fabrics or decorative methods that you opt for. Hawthorn ships worldwide and offers different shipping terms based on client needs.
Affix Apparel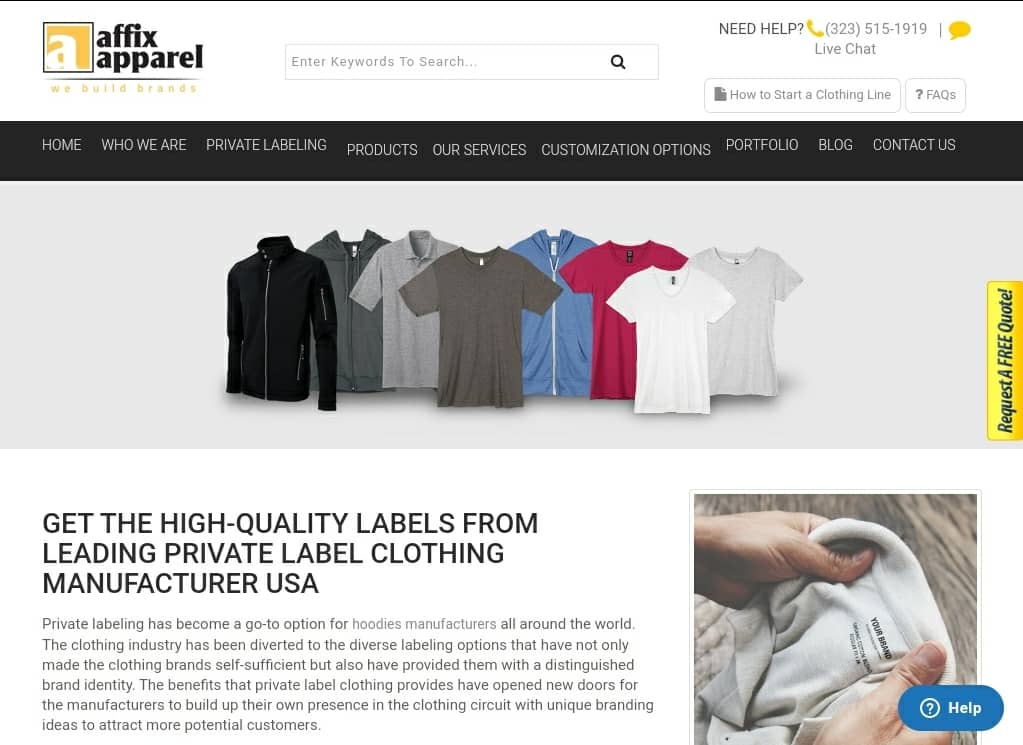 Affix Apparel has its roots in Los Angeles, California. It manufactures a variety of clothing items from hoodies, shorts, and baby rompers, to t-shirts, swimming costumes, and lots more.
The MOQ for any style of custom apparel is determined by the decorative/branding technique that you choose. Options like screen printing, sublimation, and embroidery, have MOQs below 70 pieces. The MOQ for woven labels, on the other hand, is 1,000 pieces.
All Affix Apparel clothing is manufactured in Karachi, Pakistan. The lead times are between 2 to 6 weeks after sample approval. Rush orders can also be fulfilled at an extra fee.
Zega Apparel
Zega Apparel is also located in the USA but has a production facility in Karachi, Pakistan. It has a simple private labeling process that can fully be navigated online to make it easy for clients all over the world to access the firm's services.
You could consider this firm for the production of t-shirts, cut & sew jeans, embroidered polo t-shirts, hoodies, leggings, leather jackets, socks, and much more.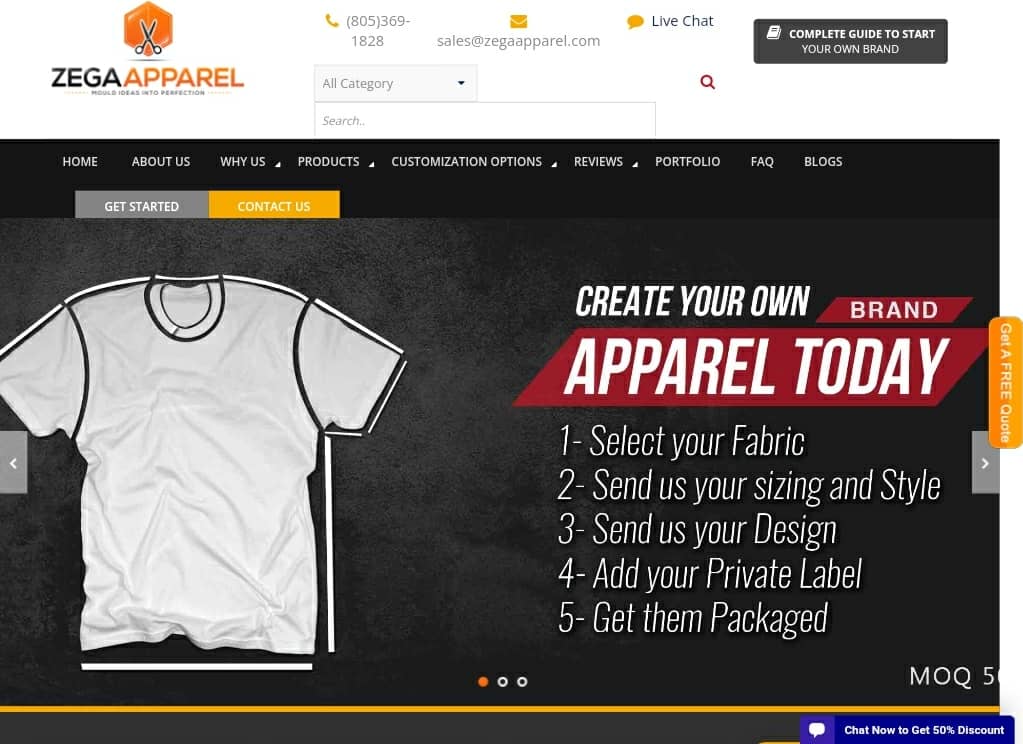 Other Zega Apparel services and private labeling provisions include:
Custom labels and hangtags of different designs and fabrics
Custom laser etching/cutting for improved design precision
Custom dyeing options
Sourcing and knitting custom fabrics
This firm has a quality control checklist that you can use to ensure that the goods you receive meet the standards that you were promised. Its MOQs vary based on design.
The Green Cotton Group
The Green Cotton Group HQ is situated in Ikast, Denmark. It is supported by two sales offices in USA and Germany as well as a sourcing and production facility in Turkey and Ukraine, respectively.
This eases global distribution and could grant you access to clothing markets in Europe, Asia, and America.
If you are looking for a private labeling manufacturing partner that is keen on sustainability, this firm certainly matches your needs. It produces clothing for children, ladies, and gentlemen made of 100% organic cotton.
Further, all Green Cotton Group production techniques and facilities meet OEKO-Tex, ISO 9001, and ISO 14001 standards. All clothing items also undergo AQL quality testing.
Create Fashion Brand
Create Fashion Brand has incorporated technology to give clients easy access to its private labeling process. The Create Fashion Brand app can be downloaded on most devices and used to place a private labeling order as follows:
Select the clothing item e.g a t-shirt, trousers, hoodie, etc
Choose a color and a fabric
Choose your preferred decorative/printing style
Upload your brand logo
Select the kind of labels you require for the clothing items e.g hang tags, care labels, etc.
Indicate your preferred order quantity based on the MOQs provided per style and per size.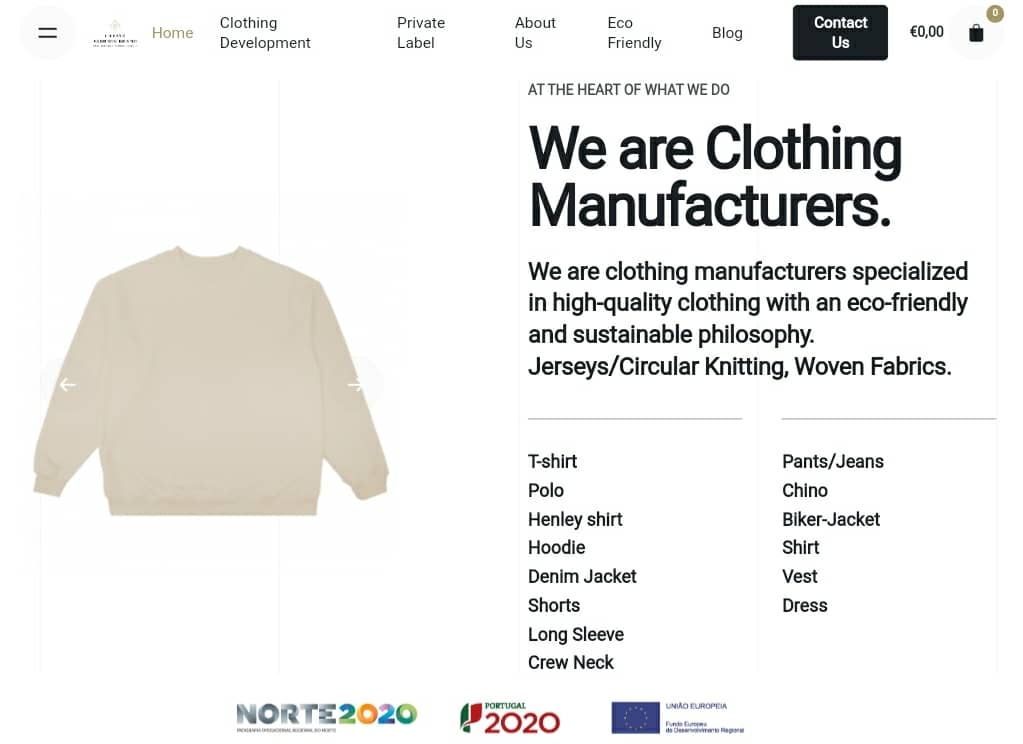 The Create Fashion Brand also provides an option to request a sample just in case you would like to first evaluate this firm's work. However, if your design needs require a more hands-on consultation, it is best to contact the company directly.
Create Fashion Brand is an eco-conscious brand company. Its factories in Barqueiros, Portugal are largely powered using green energy and recycle as much waste as they can. The company also adheres to all fair trade policies.
Nemo Sewing
Nemo Sewing could be a top option for you if you are looking for a custom apparel manufacturer within the EU. Its production facility is based in Latvia which is a lowly taxed country thereby helping cut production costs and prices.
This company is experienced in producing clothing for men, women, and children. The items include all kinds of outerwear from blazers, jackets, dresses, to corporate uniforms, and activewear. They can be embroidered or sublimated per your instructions.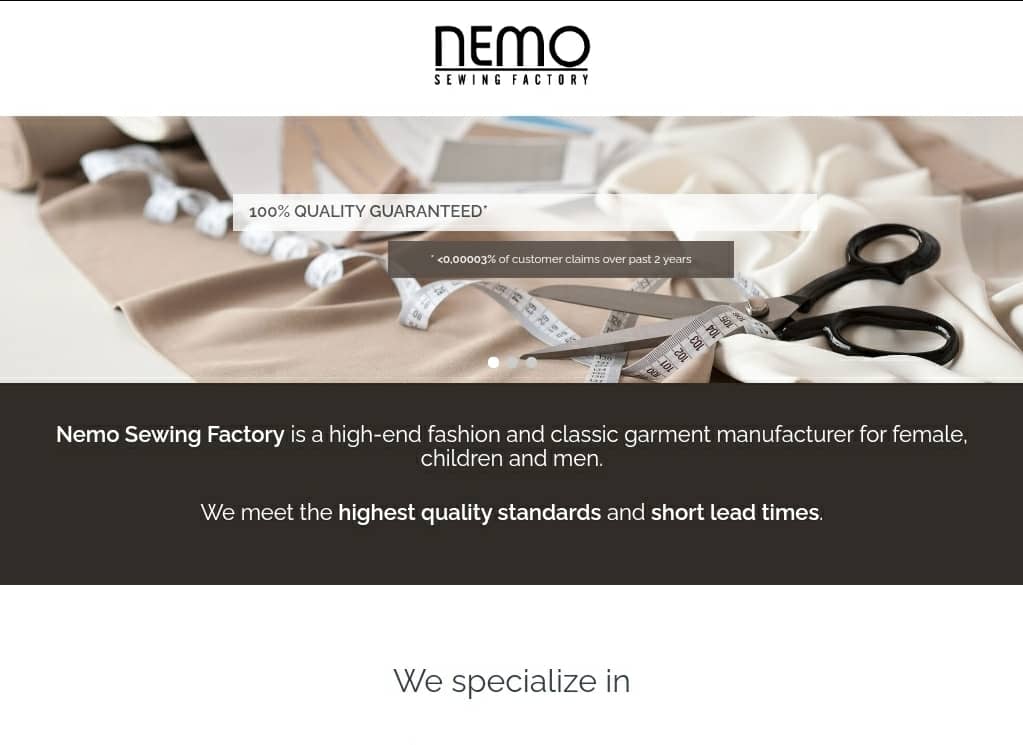 The MOQ is 100 pieces per style but the firm recommends 300 pieces per style as the optimal MOQ if you would like the benefit of wholesale pricing.
Nevertheless, there are some clothing designs (like jeans trousers) that Nemo Sewing does not handle. It would be best to first find out if they handle the kind of clothing items you want. Be sure to ask if your region is also within Nemo Sewing's delivery radius.
Kauno Baltija
The heritage of Kauno Baltija dates back to the 1940s. That is how long this Europe-based clothing manufacturer has been in the business. On the upside, it uses its long-honed expertise to help brands realize their private label clothing ideas.
The private labeling services at Kauno Baltija span from design support to material sourcing, sampling, and manufacturing. The company also offers material storage for future orders, custom packaging, and organizes order delivery to your doorstep.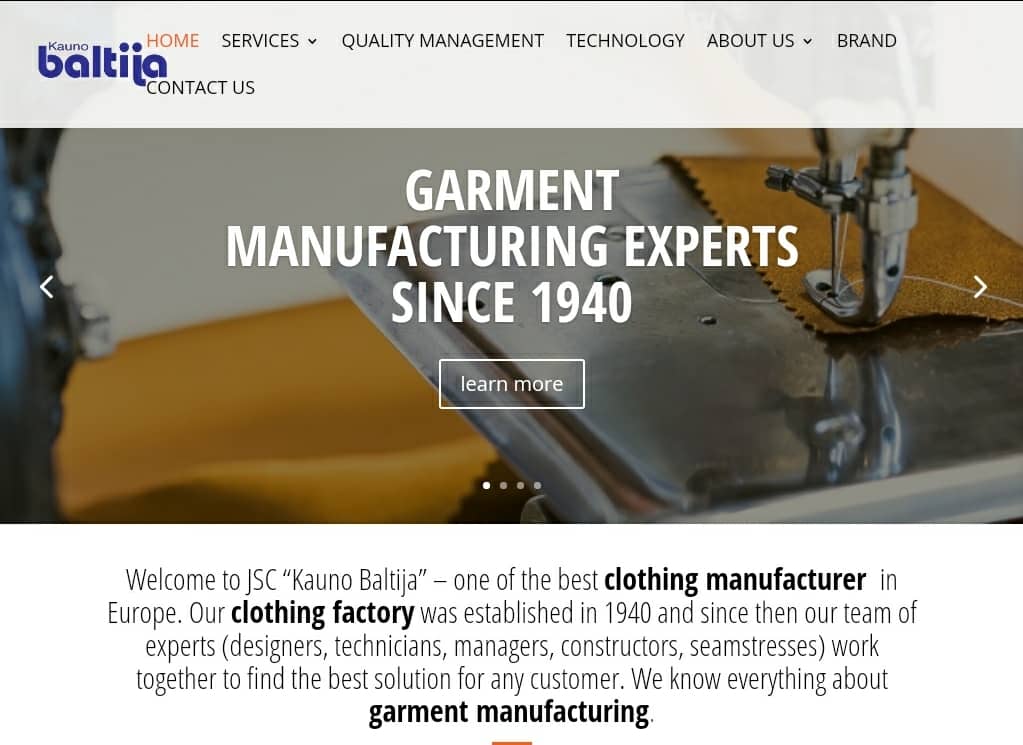 While this manufacturer is equipped to produce almost all clothing items, its strength lies in making women's clothing. Moreover, it uses top-notch fabrics such as high grades of wool, cashmere, and silk.
MOQs are calculated based on individual project requirements. Kauno Baltija ships orders to clients internationally from its premises in Lithuania.
Hi-Style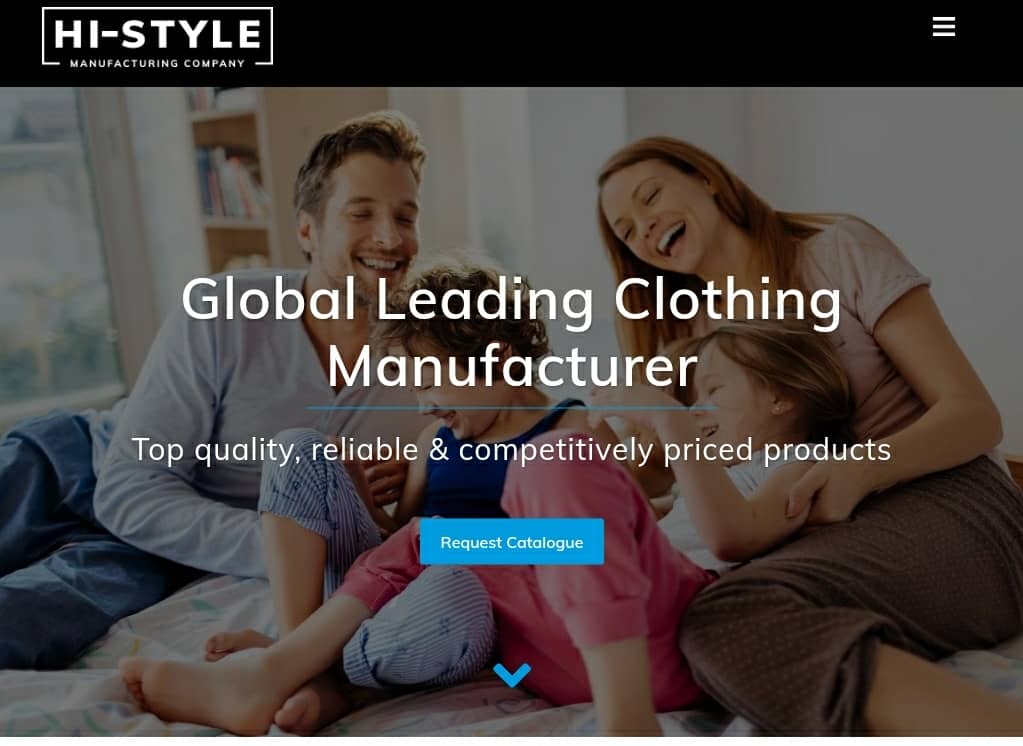 Hi-Style is a seasoned private label clothing manufacturer that has been in the industry since 1976. It is based in Hong Kong and has production facilities in China but serves clients from every continent.
You can turn to this company for the production of clothing items for women, men, or children. They manufacture both intimate clothing as well as outerwear such as pajamas, robes, socks, sportswear, and much more.
Aside from design support and production, Hi-Style also helps private label clothing businesses thrive through:
Supply chain support
High standards of quality control
Fabric and accessory sourcing services
FAQs About Starting a Private Label Clothing Business
What Is Private Label Clothing?
Private label clothing is a fashion business approach where you hire a manufacturer to produce clothing items that are exclusive to your brand.
Take, for example, that you would like to launch a brand that sells intimate apparel. Instead of buying generic designs and selling them at your store, private labeling would work as follows:
You design or work with a manufacturer to develop unique intimate wear designs. 
The manufacturer executes the designs and includes clothing tags to highlight that the intimate wear belongs to your brand. You could also request branded packaging.
You pay the manufacturer for their services and take ownership of the clothing items.
You market and sell the intimate clothing items under your brand name.
Is Private Label Clothing Profitable?
Yes.
Producing private label clothing gives you a chance to create designs that are unique, in trend, and in demand. This could give you a competitive edge over most brands in the market.
A great example of this is Target's activewear line that managed to achieve $1 billion in sales after barely a year in business. Granted, not all private label clothing brands grow this quickly but it goes to show how responsive a market can be to fresh well-designed clothing.
How Do I Start a Private Label Clothing Line?
The first step would be to come up with a concept for your private label clothing business and take time to research its viability. Find out:
The type of clothing you would like to offer
Your ideal target market
What clothing gaps there are in the market and how you could fill them
The estimated costs of launching your envisioned private label clothing line
Once you have facts and figures on these crucial issues, you can decide whether the idea is viable or not.
If it is, proceed to register your business and begin your search for a suitable private label clothing manufacturer to work with.
How Do I Find a Private Labeling Clothing Manufacturer?
First, take time to define the kind of private label clothing manufacturer. Consider factors such as your ideal:
Production capacity
Scope of private labeling services e.g do they offer fabric sourcing, design support, innovative decorative services, etc.
MOQ stipulations
Pricing levels
You could then start with an online search to get a feel of the manufacturer options in your region and internationally. Try to run searches on both the general web search and online marketplaces like Alibaba for variety.
Be sure to use keywords such as 'private label clothing manufacturers' or 'private label clothing manufacturers China', to keep your search results relevant.
Alternatively, you could hire a sourcing agent to find you a clothing manufacturer that matches your requirements. Their networks enable them to find exactly what you need and even negotiate favorable terms on your behalf.
In Conclusion
Contrary to common belief, you do not have to own a factory to launch a successful clothing brand. You can affordably bring your ideas to fruition through private labeling and still excel.
If you are uncertain about finding a suitable manufacturing partner, leave it to us. We can find you a reliable private label clothing manufacturer and work with you throughout the entire product development process, branding, and even shipping.
Do send us your apparel manufacturing requirements, request a free quote, and we will get back to you with details on how we can help.