Buy Trending Plus-Size Loungewear Sets Wholesale from China
Looking to buy comfortable and stylish plus size loungewear sets wholesale from China? We offer a wide selection of plus size loungewear sets in bulk for your store in many different colors and styles. Offer your customers the best in plus-size comfort and fashion!
No upfront costs. No obligations.
Reliable supplier network
We've built a reliable supplier network to offer high-quality products at competitive prices. With a diverse range of suppliers, we can ensure we always have the materials and resources to meet your needs. Product quality is in our DNA!
All-around service
Looking for a company that can provide all-around service for your business? Look no further! Our team is trained to handle everything from sourcing and branding to fulfillment and shipping, ensuring that we meet all your needs promptly and efficiently.
Outstanding customer support
At Niche, we pride ourselves on our one-on-one customer support. Our team is dedicated to ensuring that all your questions and concerns are promptly addressed, and we go above and beyond to ensure that you are delighted with our services.
Trending Plus Size Loungewear Sets to Sell
Interested in buying bulk plus size loungewear sets wholesale at the best prices on the market? Browse through our trending models and choose your winners! Can't find what you need? Our sourcing service is 100% free, so reach out and let us know. We can partner with a factory and develop a brand-new product!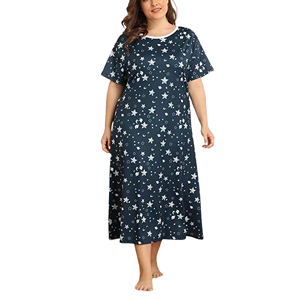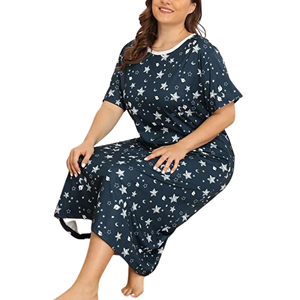 Plus Size Loungewear Dresses Sets
Material Polyester
Color Customizable
MOQ from 1000 pieces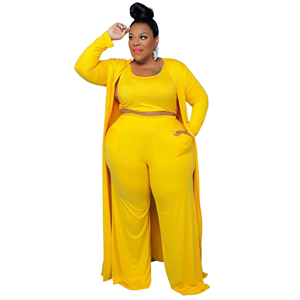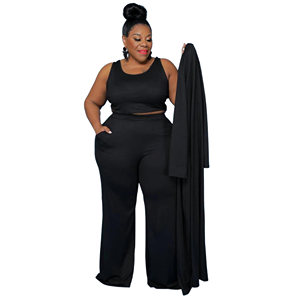 Plus Size 3 Piece Loungewear Sets
Material Polyester
Color Black, White, Yellow
MOQ from 1000 pieces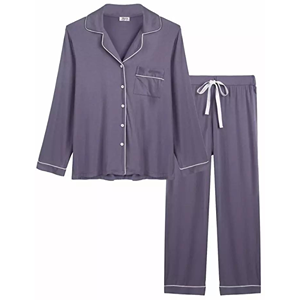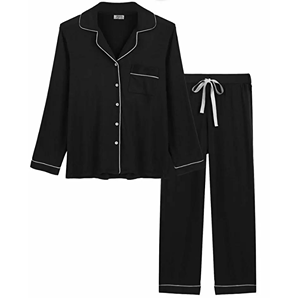 Plus Size Bamboo Loungewear Sets
Material Bamboo Viscose, Spandex
Color Customizable
MOQ from 1000 pieces
HOW IT WORKS
Buy in bulk or customize in 3 steps
Tell us what you need and we'll buy or custom the products you want.
Get a sample to hold and feel for assessment or improvement.
Place your first order when you feel confident to start your project.
They give very fast solutions, high-quality products, the best customer service that you can get!!! Products are being delivered to the USA very fast. Warehouses in different countries. If you want to take your business to the next level, this is the company you want to work with!
Sergey
Niche client
The best plus size loungewear sets wholesale suppliers on the market
With Niche, finding quality wholesale plus size sets loungewear vendors is easy!
Learn more about wholesale plus size loungewear sets
There are several reasons why selling plus size loungewear sets can be a good idea:

Growing demand: there is a growing demand for plus size clothing, including loungewear sets. Needless to say, many people are looking for comfortable, stylish options that cater to their size and shape;
High profit margins: plus-size clothing often has higher profit margins compared to standard sizes, as there is often less competition in the market;
Customer loyalty: by offering a range of plus-size options, you can attract and retain customers who appreciate inclusivity and diversity;
Supplier availability: luckily for you, Niche is a Chinese local sourcing company with a vast network of wholesale plus-size sets loungewear vendors;
Positive impact: last but not least, by offering plus-size loungewear sets, you can help break down the barriers that have traditionally excluded plus-size individuals from the fashion industry, and contribute to a more inclusive society;
Plus size loungewear sets are usually those designed for individuals who wear sizes 14 and above.

These sets can include a variety of comfortable or casual clothing items such as sweatpants, sweatshirts, leggings, and tops. For example:

A plus-size sweatsuit
A set of plus-size leggings and a tunic top
A set of plus-size joggers and a hoodie
A set of stretchy, comfortable plus-size shorts and a tank top

It's always a good idea to carefully review the sizing information provided by the manufacturer or seller to ensure that you are offering a range of sizes that will meet the needs of your customers.
Of course, you can! It's becoming increasingly common for people to wear lounge sets in public, especially as casual clothing styles have become more accepted in a wider range of settings.

Note that lounge sets are typically designed for comfort rather than formal occasions. For example, a set of sweatpants and a sweatshirt might be appropriate for running errands or going to the gym, but it might not be the best choice for a business meeting.
Here are some tips that will help any plus-size person look stylish in a loungewear set:

Choose quality materials;
Choose the right fit for your body shape;
Choose the right size (smaller won't make you look thinner, and covering more than necessary will distort your body image as well);
Accessorize and mix and match different pieces;
Up-dress or down-dress your look by changing shoes, purses, blazers, or coats;
Don't be afraid to layer multiple pieces that fit well together;
Choose your colors, styles, and patterns carefully;
Here are some important factors to consider when choosing plus-size loungewear sets to sell:

Type: first of all, determine the type of plus-size loungewear sets that you want to sell;
Material quality: the second thing you want to pay attention to is the quality of the material you choose;
Size and fit: when it comes to plus-size loungewear and clothing, the right size and fit are crucial for success;
Price and profit: next, compare your wholesale price, sale price, and related expenses to calculate your profit margins;
Target and niche: here, we want you to think of a sub-niche to help you stick out from the competition, and define your ideal buyer audience;
Quantity: the following thing to determine is the quantity you're prepared to buy;
Branding: at this point, think of private labeling or branding a product to enjoy the perks of brand recognition and customer loyalty;
Supplier availability: last but not least, once you've gone through the previous points and know exactly the type of product you need, ensure that you can find suppliers to fulfill your needs;
Yes, absolutely! To maximize your profits, it's important to carefully research the market and choose sets that are in high demand and are well-made and comfortable to wear. You should also consider your target price range and choose sets that fit within that range, considering the cost of goods and other related expenses.

By offering high-quality sets at competitive prices, you can attract more customers and increase your profits. Additionally, a product like this can help you attract a loyal customer base who appreciate your commitment to inclusivity and diversity.
Yes! Although sourcing products from China can also have some challenges, such as language barriers and differences in business practices, a reputable and experienced sourcing agent like Niche can help you navigate the process and find the best suppliers for your needs.

By sourcing from China, you:

Save costs, allowing you to offer your customers high-quality products at competitive prices;
Get access to a wide range of suppliers and loungewear sets to choose from;
Can work with a factory and develop a brand-new product according to your specifications;
Can get the best prices for bulk purchases;
In addition to sourcing plus-size loungewear sets wholesale from China, we can also help you private label a product or create a brand-new one under your brand.

We can also handle inventory storage, packaging, and shipping of your loungewear sets to customers worldwide, allowing you to focus on sales and growth.

With Niche, you can outsource all your backend processes and streamline your operations.
Yes. In fact, China is the number one choice for loungewear and clothing in general, as most large brands outsource their manufacturing to China.

That's likely due to the superior price vs. quality ratio that's difficult to find in other countries.