Source Quality Wholesale Women's T-Shirts Easily
Buying ladies' wholesale T-shirts from China has never been easier! Let Niche help you source high-quality wholesale women's T-shirts for your new brand. With us, you can enjoy a full brand experience and focus on what really matters – sales and innovation!
No upfront costs. No obligations.
High quality products
Niche guarantees the high quality of your products, thanks to our years of experience in the industry and our network of reliable T-shirt wholesale distributors and manufacturers. From women's plain T-shirts in bulk to custom products – we can source it all!
One-stop-shop
We do more than just sourcing T-shirts for women. With us, you get everything you need in one spot – sourcing, product development, branding, private labeling, packaging, fulfillment, shipping, and more. Niche helps you save time and money!
One-on-one support
As soon as you place your first order with us, you get a personal support agent who will be there to help you and guide you through the process. You can stay in touch on WhatsApp, Skype, or email – it's entirely up to you. We are here to accommodate your needs.
Trending Women's T-Shirts to Sell
Here are some trending wholesale women's tees our clients love. You can purchase plain women's T-shirts in bulk and customize them with your branding. Or, you can develop your brand new line of wholesale women's T-shirts if you have a unique idea. Anything to help your wholesale ladies' T-shirt business grow and scale!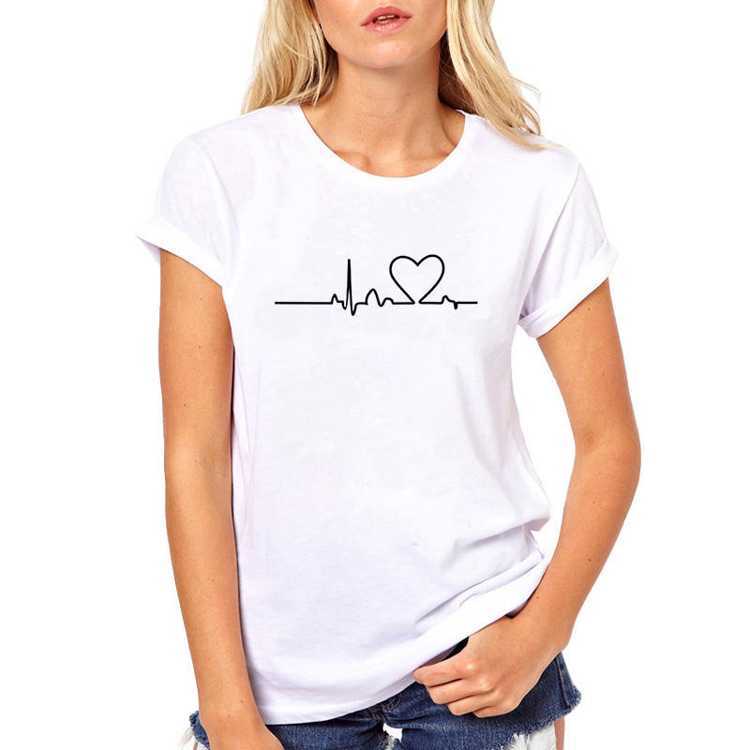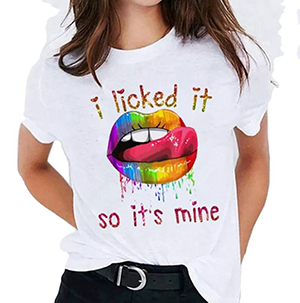 Women Crew Neck T Shirts
Material Polyester, Cotton
Color Customized
MOQ from 1000 pieces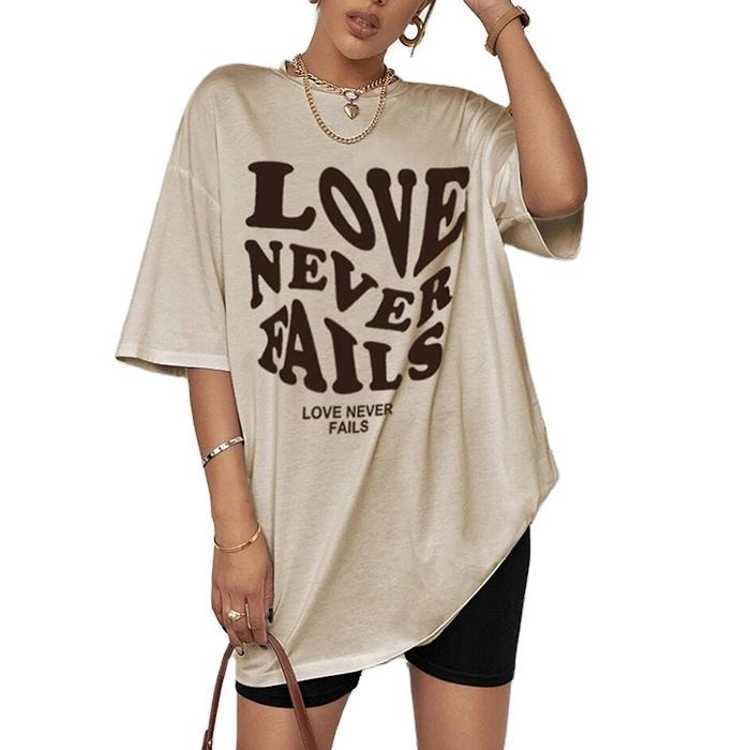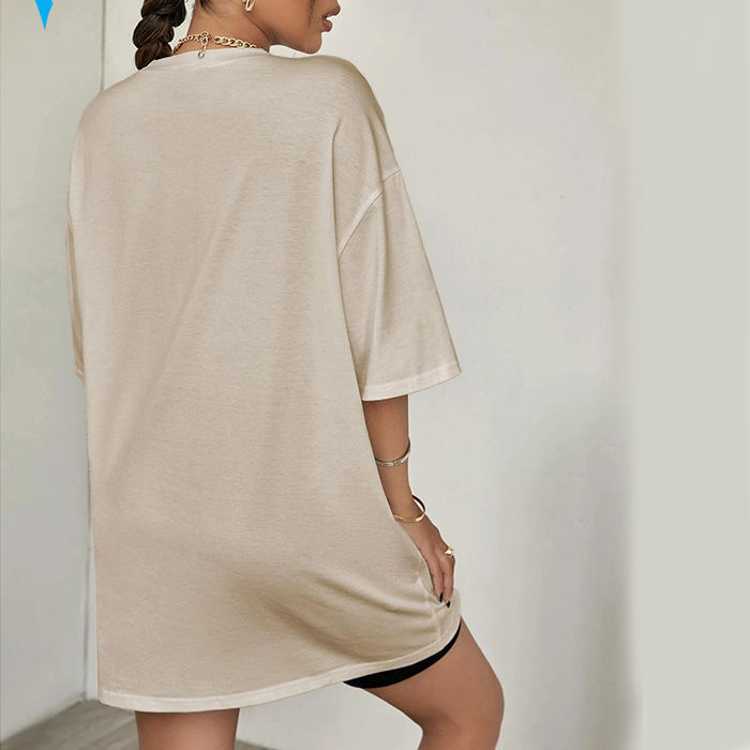 Womens Loose Fit Tshirts
Material Polyester, Cotton
Color Customized
MOQ from 1000 pieces
HOW IT WORKS
Buy in bulk or customize in 3 steps
Tell us what you need and we'll buy or custom the products you want.
Get a sample to hold and feel for assessment or improvement.
Place your first order when you feel confident to start your project.
They give very fast solutions, high-quality products, the best customer service that you can get!!! Products are being delivered to the USA very fast. Warehouses in different countries. If you want to take your business to the next level, this is the company you want to work with!
Sergey
Niche client
The simplest way to buy quality wholesale women's T-shirts from China
With Niche by your side, you have the ultimate solution to quickly grow and scale your wholesale women's T-shirt business.
Learn more about wholesale women's t-shirts
T-shirts are one of the most popular clothing items, so the demand is always there! Just think of all the occasions women wear T-shirts – at home, in bed, for informal wear, formal wear, athleisure, gym, etc. The list is endless!

In such a popular niche, the competition is expected to be strong. However, there's such a huge market demand for T-shirts that we strongly believe there are a lot of chances to enter and succeed with just a little bit of creativity.

For instance, why not offer customized or print-on-demand screen-printed T-shirts? Or, find a narrow niche or a fanbase on Reddit and manufacture T-shirts specifically for them. Think outside of the box and you're bound to succeed in selling women's T-shirts.
We've researched recent Google and Amazon data to see the current types of women's T-shirts that sell best. Note that this list might change by the time you're reading this article, so we recommend doing a bit of research beforehand:

Black shirts for women
Long sleeve shirts for women
Oversized t-shirts for women
V neck t-shirts for women
Short sleeve shirts for women
Collared t-shirt women
Women's halloween t-shirt
Plain t-shirts for women
Yellow t-shirt women
Green t-shirt women
Off white t-shirt women
Old navy women t-shirt
Pink t-shirt women
White t-shirts for women
Womens graphic t-shirts
Womens crew neck t-shirts
Gray t-shirt women
Camo t-shirt women
Womens fitted t-shirts
Football t-shirt women
Red t-shirt for women
Womens t-shirts loose fit
Pink t-shirt for women
According to recent Google search and Amazon purchase numbers, here are the best-selling women's T-shirt colors:

Black shirts for women
White T-shirts for women
Red T-shirt for women
Grey T-shirt for women
Yellow T-shirt for women
Green T-shirt for women
Pink T-shirt for women
Off-white T-shirt for women
There are perhaps hundreds of different models and types of women's T-shirts to choose from. Here are some popular ones:

Round-neck women's T-shirts
V-neck women's T-shirts
Women's T-shirts with long sleeves
Women's T-shirts with short sleeves
Collared T-shirts for women
Crop tops
Loose fit T-shirts
Slim fit T-shirts
Oversized T-shirts
T-shirts with screen printing or graphic tees
Knot crop T-shirts
Striped T-shirts for women
Camouflage T-shirts for women

This list is not complete, so feel free to tell us your idea if you don't see it listed here. It could be the next bestseller!
In terms of T-shirt necklines for women, you can choose between several different models:

V-neck T-shirts
Round neck T-shirts
Collared T-shirts
High neck T-shirts
Crew neck T-shirts
Polo T-Shirts
Off-shoulder T-shirts
Turtle neck T-shirts

Of course, these are just the general popular type of women's T-shirt necklines, but there are many more to choose from.
Here are some important considerations when choosing wholesale women's T-shirts for your business:

Product quality – first, you need to ensure that the product you're selling has a consistent quality that matches the sale price;
Price and profits – next, you want to determine the wholesale price and associated costs to determine the ideal sales range and your profit margins;
Niche and audience – in a saturated niche like women's T-shirts, finding a narrower sub-niche and your ideal target audience is key to success;
Materials – think of the materials you want your T-shirts to be made of (are they meant for leisure, sports, and similar);
Style, colors, and patterns – the next thing you should determine is the style of T-shirts, colors, and patterns that will differentiate you from the rest;
Competition – we recommend doing competitor research to determine gaps in the market with space to improve (this will help you choose your niche);
Private labeling – last but not least, considering the seller saturation on the T-shirt market, we recommend selling under a private label brand to stand out and show uniqueness;
Yes, you can. As we mentioned, the women's T-shirt market is huge, so you'll never miss demand. However, note that you might struggle with competition.

To make serious money selling women's T-shirts, you'll need the following:

A trustworthy wholesale women's T-shirts supplier or manufacturer;
A unique idea and a private label brand;
A niche market that's unsaturated and ready to buy;
Consistent product quality and a high level of customer support;
An automated store and order fulfillment workflow;

Equip yourself with all of the above, and success is guaranteed. Get in touch if you need to outsource any of these steps – we're here for you!
Buying wholesale women's t-shirts from China will give you the best price vs. quality ratio and the opportunity to set high profit margins that you wouldn't have been able to afford if you sourced elsewhere.

If there's one thing China is known for – it's the number of manufacturers and endless product options to choose from. So, for buying women's t-shirts in bulk, China is the best place to start.
Niche is an industry-leading sourcing company in China and we have many years of experience with product sourcing, product development, dropshipping, private labeling, order fulfillment, and shipping. With us, you can practically outsource your entire backend and worry about what matters the most – sales and growth!

We're committed to providing a top-notch experience only, so we offer you to start with zero commitments or costs. Just ask for a free quote and tell us what product you need.