From quality fabric and package design to finding trustworthy private label swimwear manufacturers, a lot goes into building a bathing suit brand.
Of course, launching a new brand from scratch can be challenging, especially for a product that seems largely seasonal, like swimwear. However, things seem to work well for bikini brands, despite this.
Many eCommerce owners have seen huge success with their brands. So, we're here to help you do the same.
Let's check out the 17 best private label swimwear manufacturers for your new brand in 2022.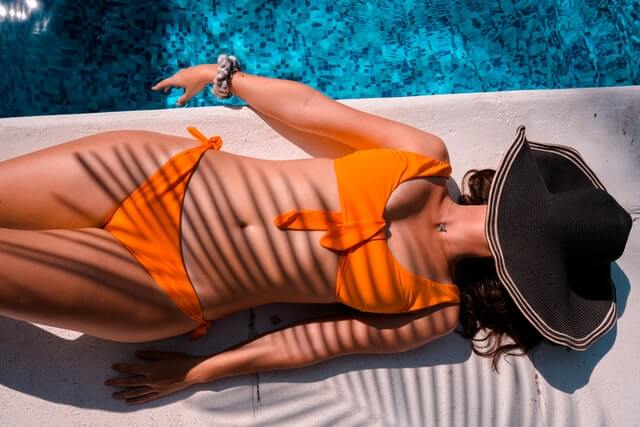 What Is Private Label Swimwear?
Private label swimwear is a step below a custom product and a step above white labeling. It allows you to create a semi-customized product and add your own details and branding.
So, for instance, depending on the swimsuit model, you might be able to choose a custom color, add a print, change zippers, buttons, etc.
Contrary to white labeling, when the third-party manufacturer creates a generic product and then sells it to several retailers like you, the manufacturer in a private label agreement customizes the product specifically for your brand.
How to Start Selling Private Label Bathing Suits?
To start your first private label swimwear business, you can follow these steps (they apply to most other private label businesses as well):
1. Find your sub-niche
Sure, you're selling swimwear, but we recommend finding a sub-niche and deciding on the specific type of swimwear you want to sell. Who will be your audience?
You can choose between:
Sportswear
Rash guards
Water suits
Bikinis
Monokinis
One-piece bathing suits
Men's swimwear
High-waste bottoms
Thongs
2. Choose a swimwear manufacturer
Once you've chosen your audience and the type of swimwear you want to sell, it's time to look for a swimwear manufacturer that fits your needs. Here are your options:
Bookmark this list a take a look at the list below
Google "private label swimwear manufacturers"
Search B2B marketplaces like Alibaba
A product sourcing agent that offers full services, including private labeling
3. Requirements and a quote
After choosing a supplier, it's time to let them know what you need.
To receive the exact product needed, you have to be detailed and in-depth with your specifications.
Specify things like:
Prices
Swimwear fabrics and materials
Colors (with codes, not just the color)
Sizes (in cm and inches)
Fits
Product design
Package design (if applicable)
MOQ
Ask everything else related to the production that affects your business in advance. This can also be things like lead time, shipping methods, production capacity if you decide to scale, etc.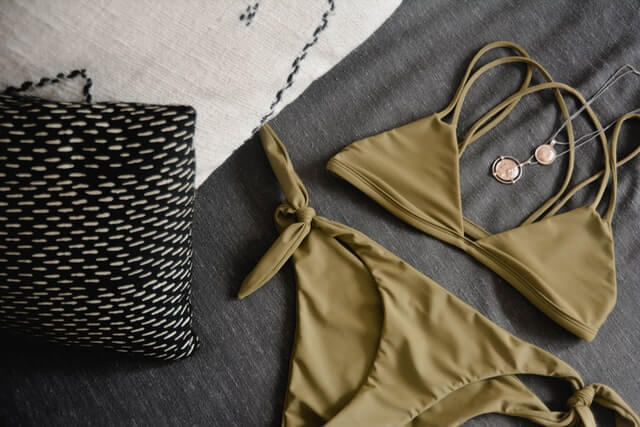 4. Order a sample
If your supplier confirms that they can manufacture and deliver the product as agreed, it's recommended to ask for their sample policy.
This is especially important if you're placing a larger order (for instance, an MOQ of 100+ pieces).
By ordering a sample first, even if it's of the generic product before customization, you'll check the product quality and the delivery time.
5. Place an order
Next, it's time to place your first order.
At this point, you should already know the production and turnaround time so that you're able to plan your next business moves.
6. Take care of storage
Often, the supplier you choose could offer additional things like storage. But, if your supplier doesn't offer a full package of services such as warehousing or dropshipping, you'll have to find your own storage solution.
If you have the physical space to store your order at your house, you could go with that. But, in this case, you're responsible for order fulfillment and shipment as well.
Another alternative is working with a dropshipping agent in China who can help you source the product, store it, and ship it to your customers.
7. Build your store
Your next step is building your store. Shopify and WooCommerce are both great options for eCommerce stores. If you don't have too much technical knowledge, we recommend sticking to Shopify dropshipping as it's much easier to build and manage a store.
At the very minimum, you store needs:
A domain
A home page
Legal pages (Shipping, Terms and Conditions, etc.)
Product pages
A simple checkout page
Several payment methods (at least PayPal and credit/debit card)
Reviews and social proof
8. Add your products
Next, it's time to add the products to your store.
Make sure to upload high-quality product photos and show the product fit on actual humans. This is important, especially in the case of swimwear and bikinis.
Each product page needs:
SEO heading/title
SEO product description
High-quality product photos
A size chart
Close-ups of the swimwear fabrics
Product varieties (colors, patterns)
Quantity
Similar product suggestions
eCommerce selling is largely on social media nowadays. It's not enough to just build a store, you need to have an audience and bring traffic to it. Otherwise, nobody will know you exist.
To establish your swimwear brand online presence, sign up for different social media accounts.
Depending on your audience, you can choose one social media channel, or sign up for multiple. Omnichannel shopping is expected nowadays, so try to put your brand in front of as many eyes as possible.
Start posting before launching, to build anticipation and tease the audience.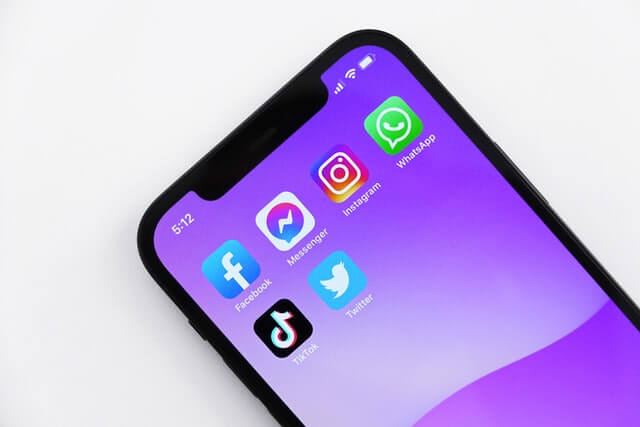 10. Launch, market, and sell
Now that your store is built and you've established your online presence, it's time to present your product to the market.
If you have the time and patience, you can go for organic efforts such as SEO or posting UGC-style product videos on TikTok. If you want faster results and have some budget to spare, you can use paid advertising to bring people to your store and start selling.
17 Best Private Label Swimwear Manufacturers
We got our hands dirty and dug deep so that you don't have to. Here are some of the best private label swimwear manufacturers you can use for your new brand:
1. Alibaba
Alibaba is the most well-known global B2B marketplace where you can find suppliers with a private label swimwear manufacturing process in place.
Although Alibaba is a bulk platform, note that some of the suppliers will be wholesalers only while others will be manufacturers. For private labeling or a custom design for your new swimwear collection, you need to work directly with manufacturers, not wholesalers or retailers.
If you want to get high-quality swimwear, always check the supplier and product reviews before placing a bulk order on Alibaba.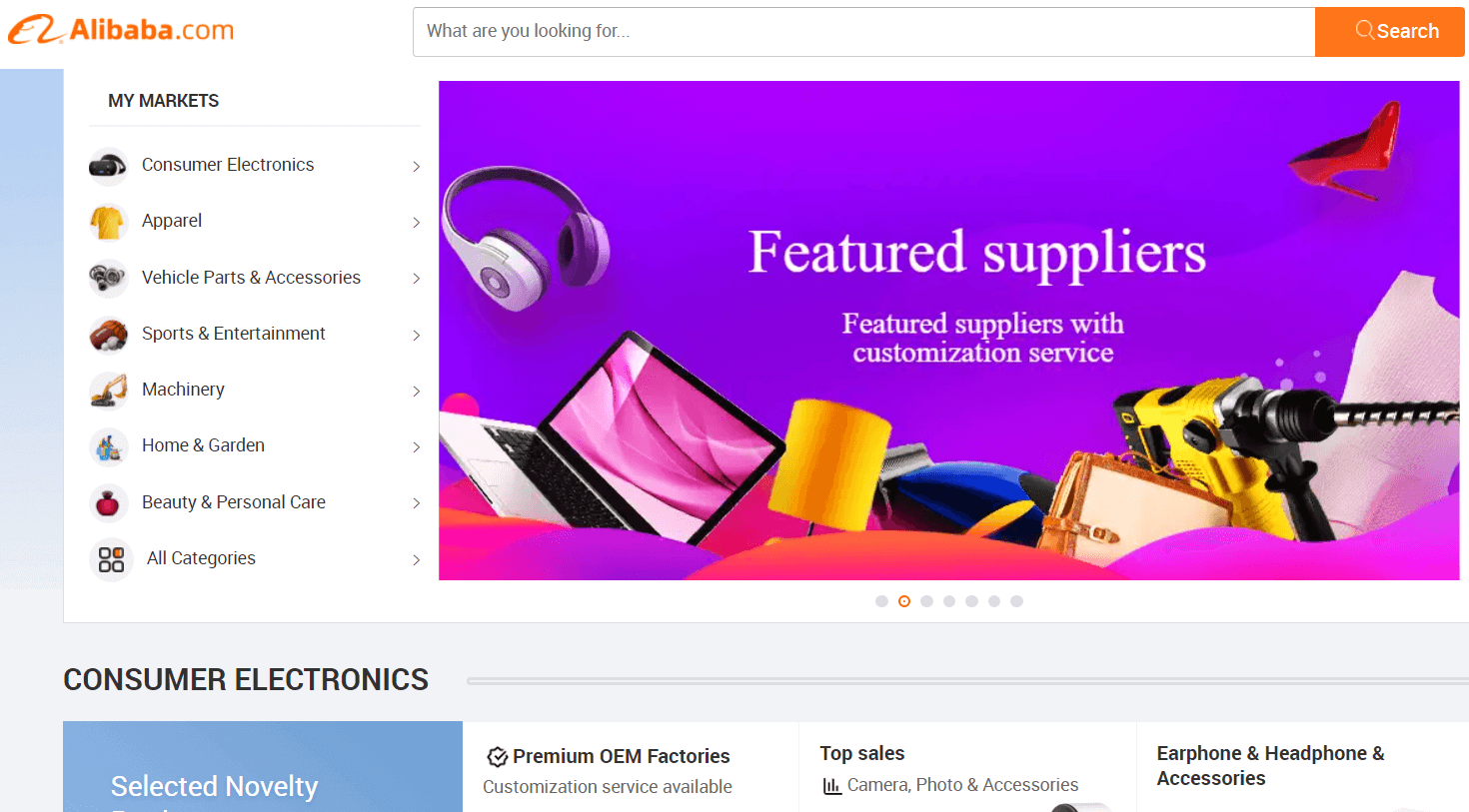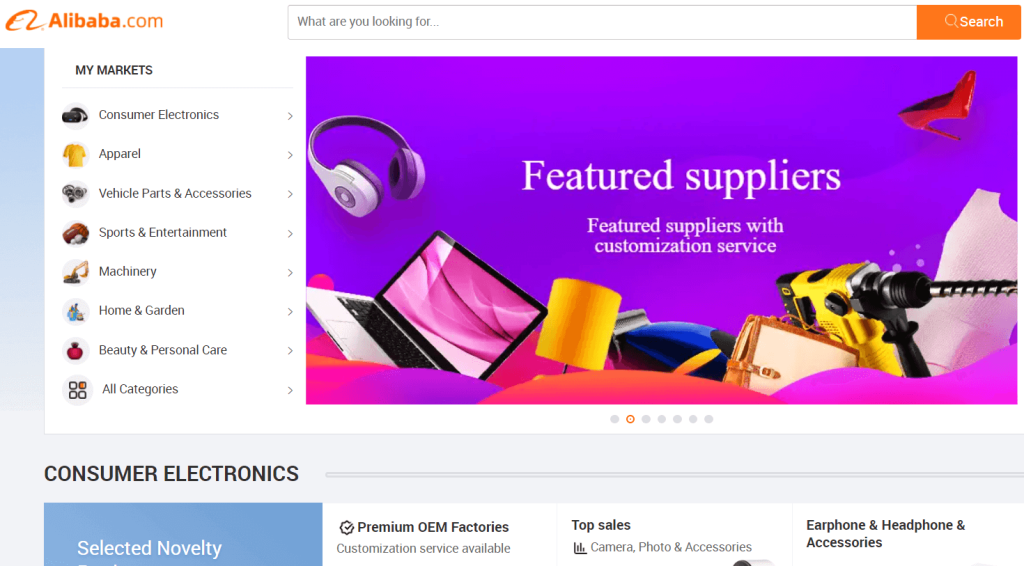 2. Blue Sky (USA)
Blue Sky is a well-known US bikini manufacturer based in Florida. They offer practically limitless customization possibilities for a certain charge, of course. You can choose materials, patterns, colors, and even submit your own design.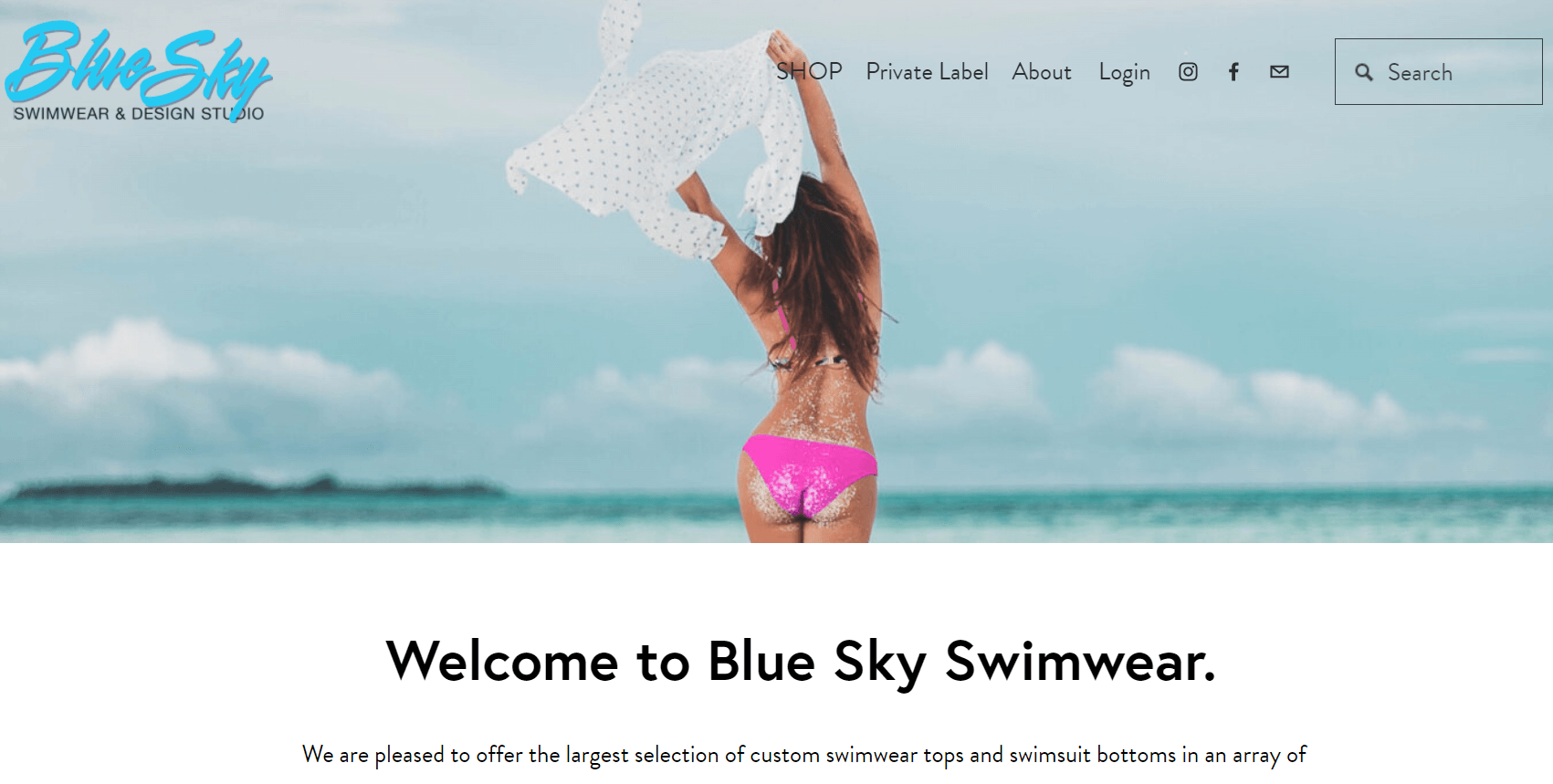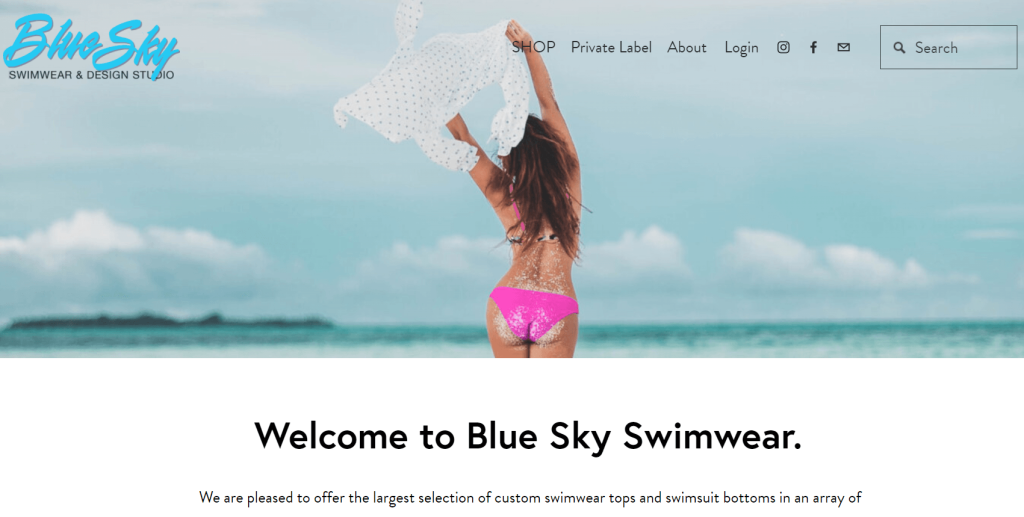 3. Mar Egeu (Brazil)
Next is Mar Egeu – an old and well-known Brazilian bikini manufacturer.
They ship private label orders worldwide and can be great if you want to start with a low-risk, low-investment brand. Mar Egeu has a low MOQ of just 80 pieces (can be different models).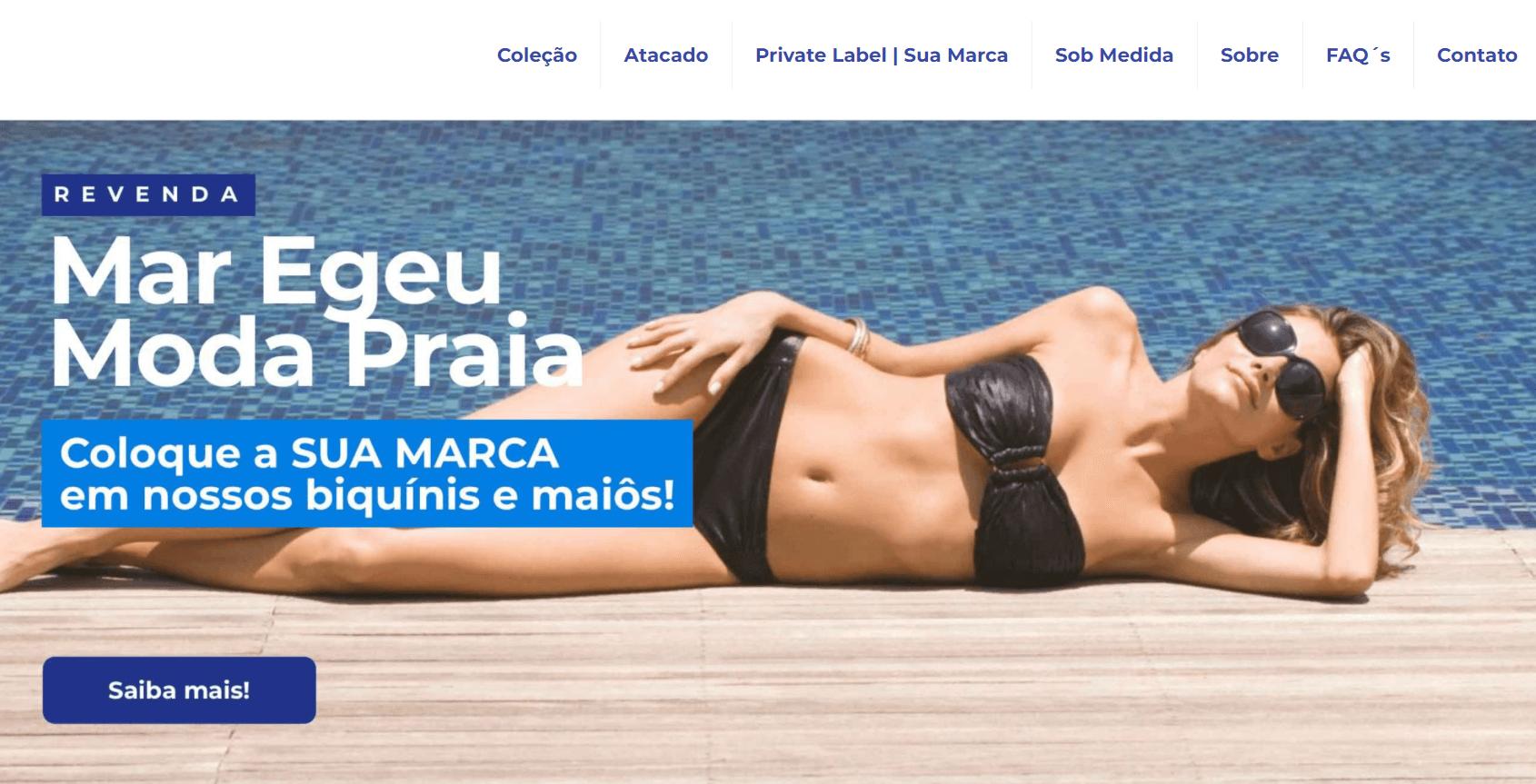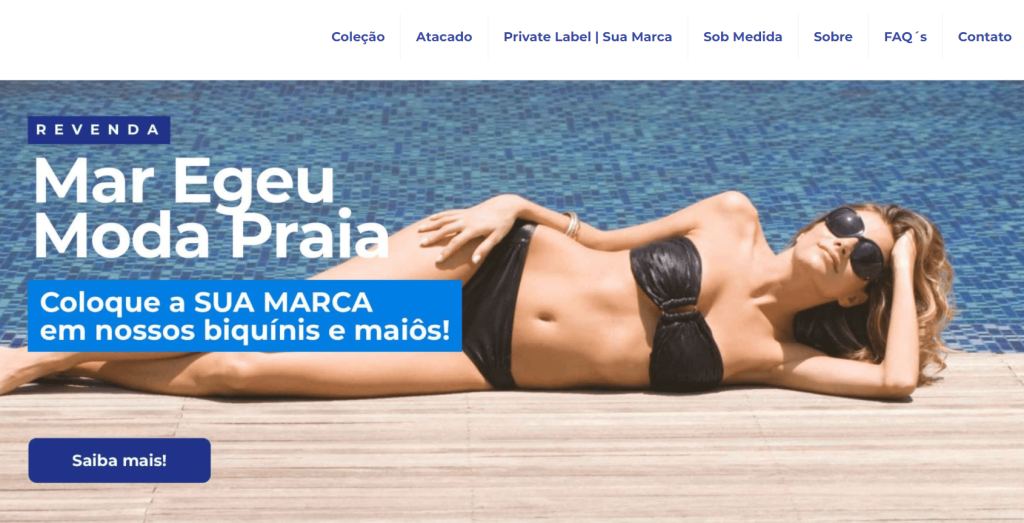 4. Mukura Swimwear Manufacturing (Colombia)
Mukura is a swimwear manufacturer with a production capacity and a factory in Colombia and a company in the US. This makes things easier for eCommerce owners and dropshippers in the US and Canada.
Working with Mukura, you can choose between ordering from their ready models with your branding (white labeling) or product customization (private labeling).
For white labeling, they have a low MOQ of just 15 pieces (per style or color). For private labeling, Mukura has an MOQ of 200 pieces (50 per style/color/pattern).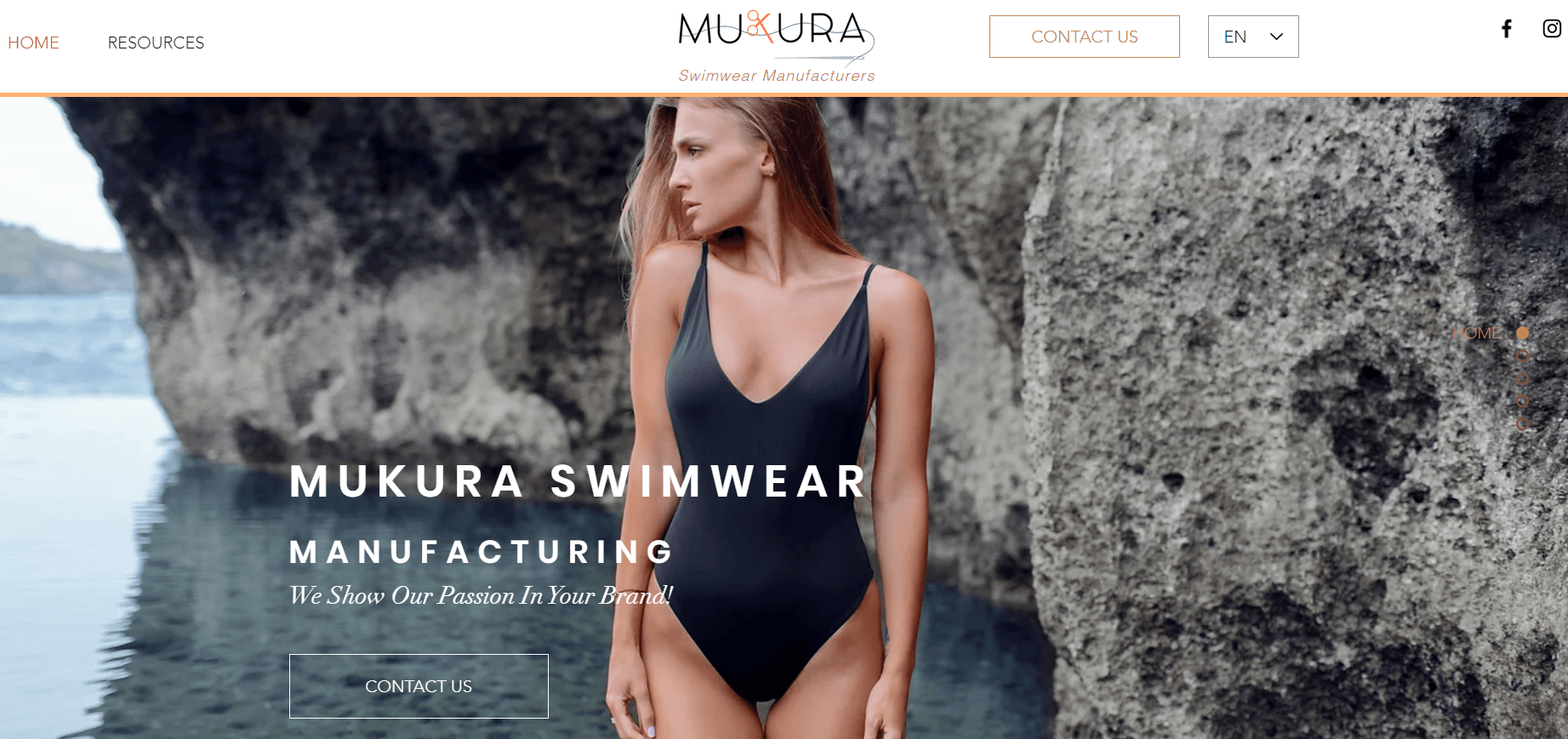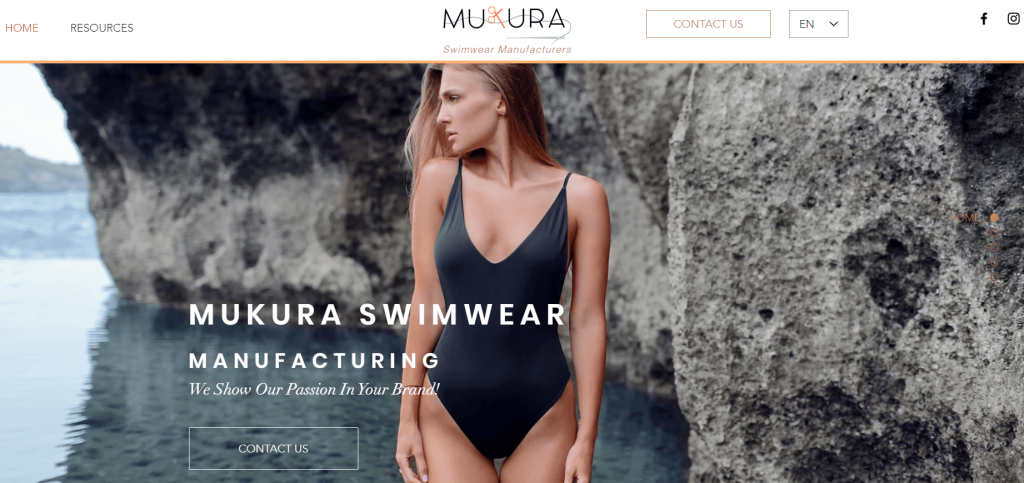 5. Liv Brasil (Brazil)
If you're looking for eco-friendly fabrics, Liv Brasil could be a great private label swimwear manufacturer for your needs.
They work with CO2 biodegradable fabrics which are environmentally friendly, sustainable, and offer UV protection.
Liv Brasil offers ready-to-go designs or custom orders, whatever suits your branding needs. All in all, this Brazil-based bikini manufacturer checks many boxes.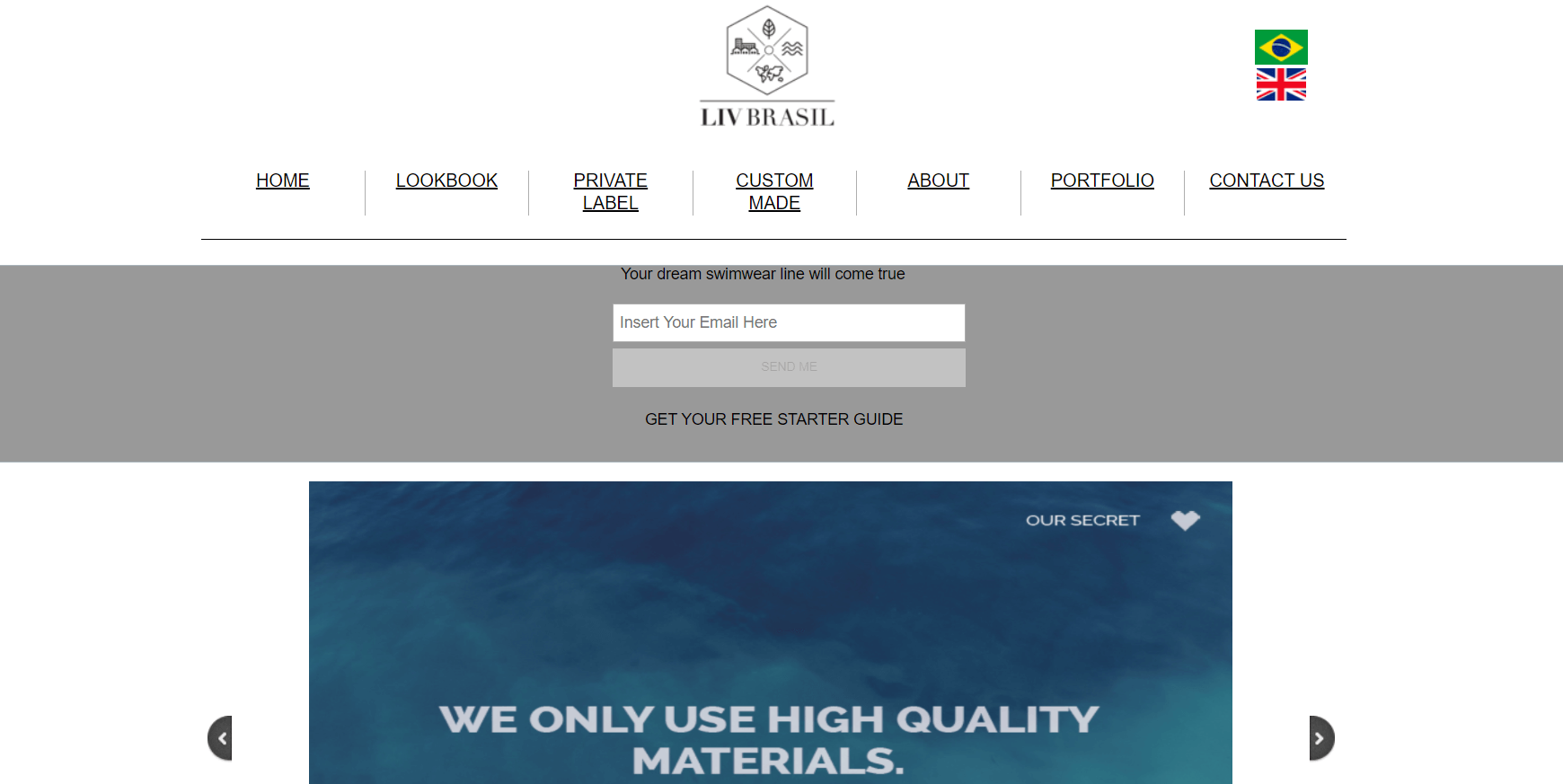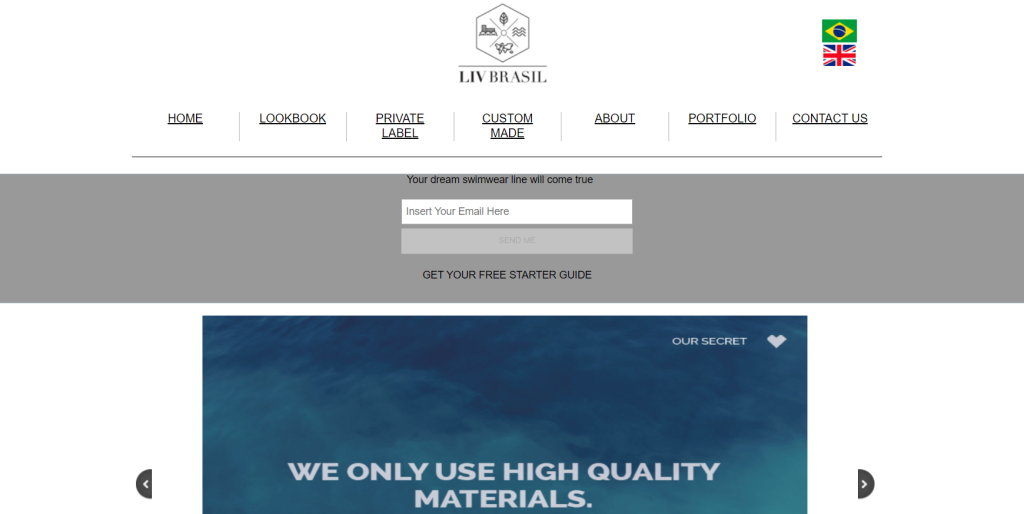 6. La Isla (USA)
This Oregon-based swimwear manufacturer offers a full-service approach and a wide range of products to choose from. From men's swimwear and women's bikinis to yoga and sports apparel.
If you want to order from La Isla, you should know that their MOQ for private label orders is 400 pieces per style.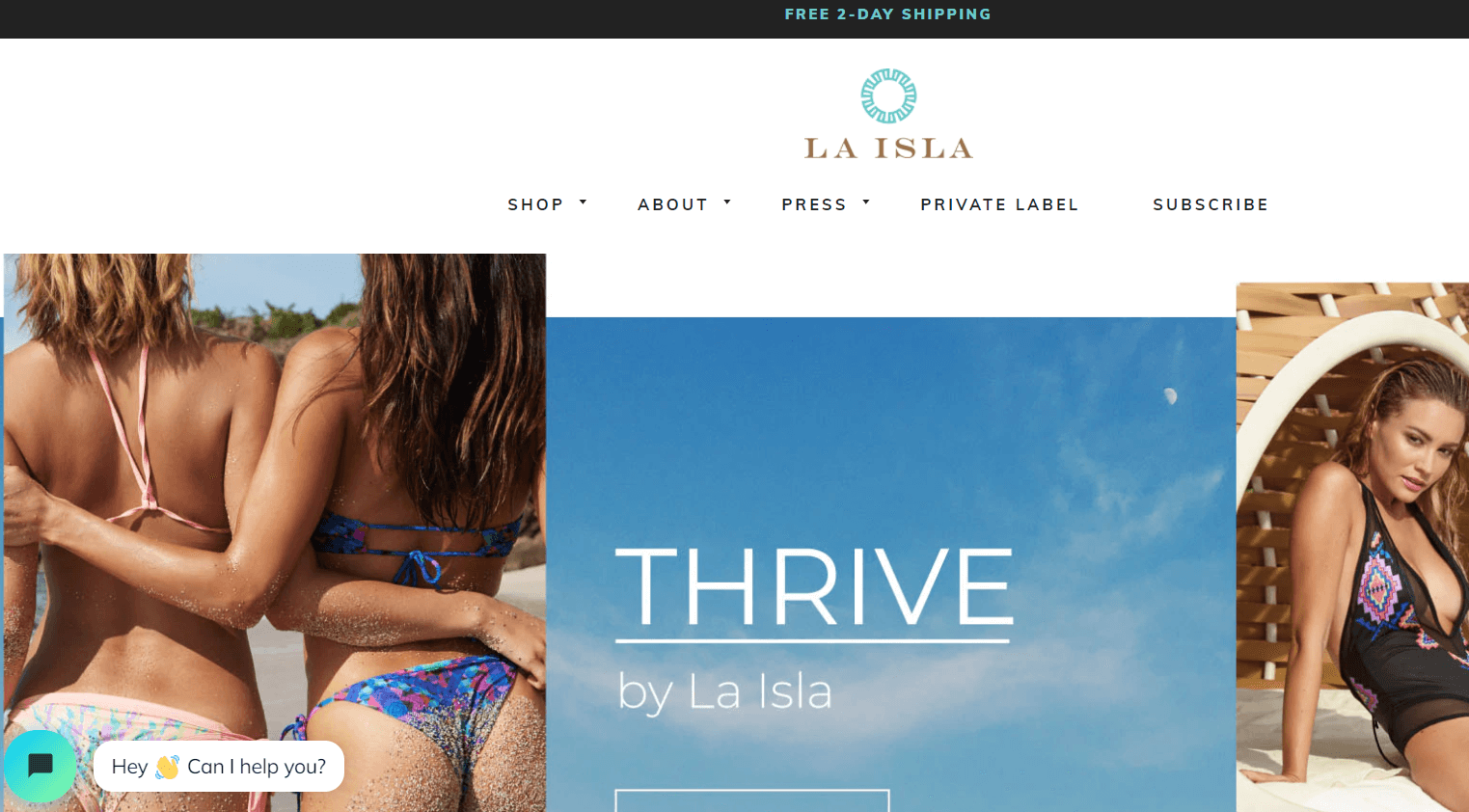 7. Private Label Swimwear (Swimwear Manufacturer ID) (Indonesia)
Not everyone is a swimwear designer, so suppliers like Private Label Swimwear in Indonesia are there to offer you a full package of services, from initial concept to printing, sampling, and production.
This Jakarta-based supplier offers high-quality beachwear, diving suits, and all other types of private label swimwear.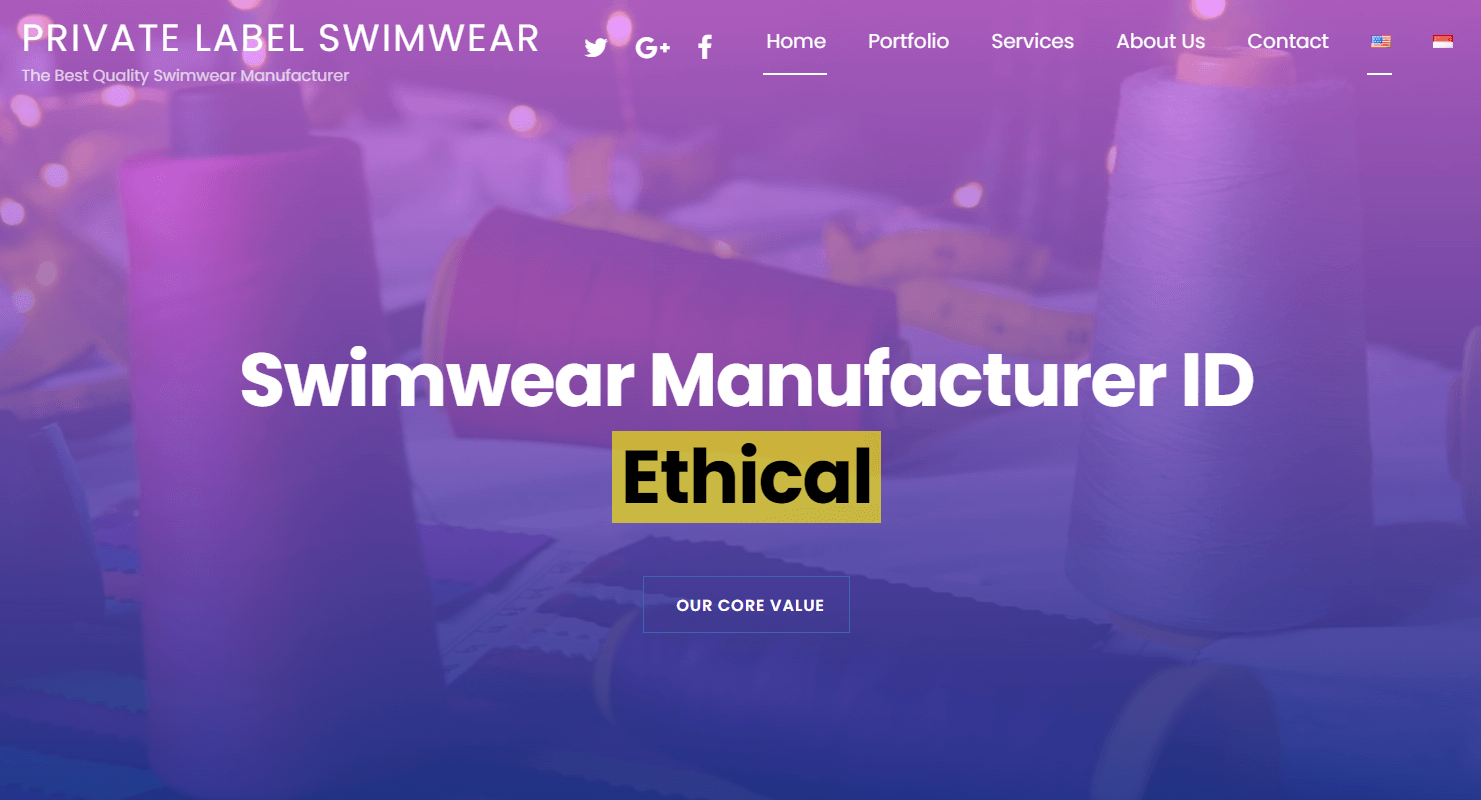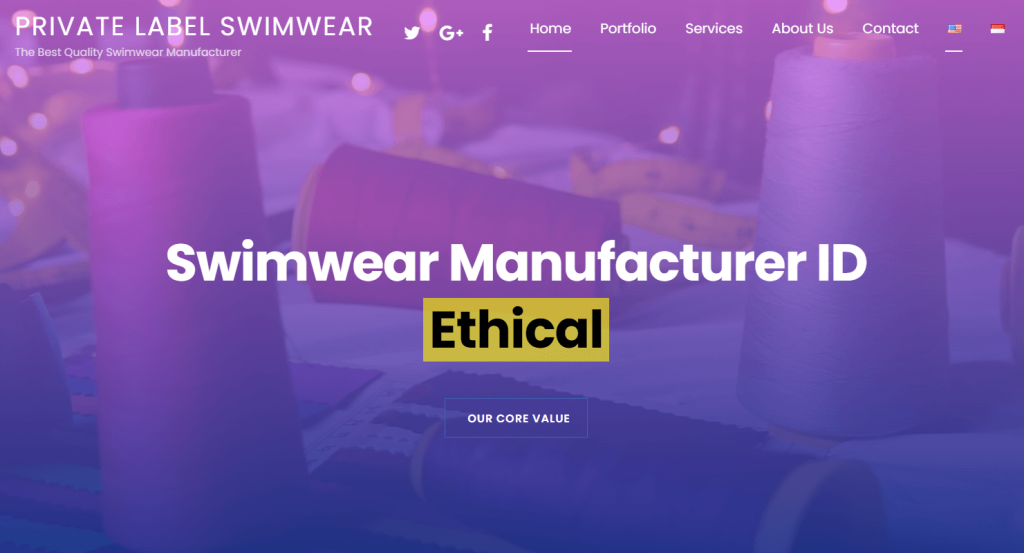 8. Swimwear Manufacturer Miami (USA)
Next, we have a US-based swimwear supplier from Miami that offers competitive prices and low MOQs for private labeling.
For US eCommerce owners with a local customer base, Swimwear Manufacturer Miami can be a great low-cost way to build a swimwear brand.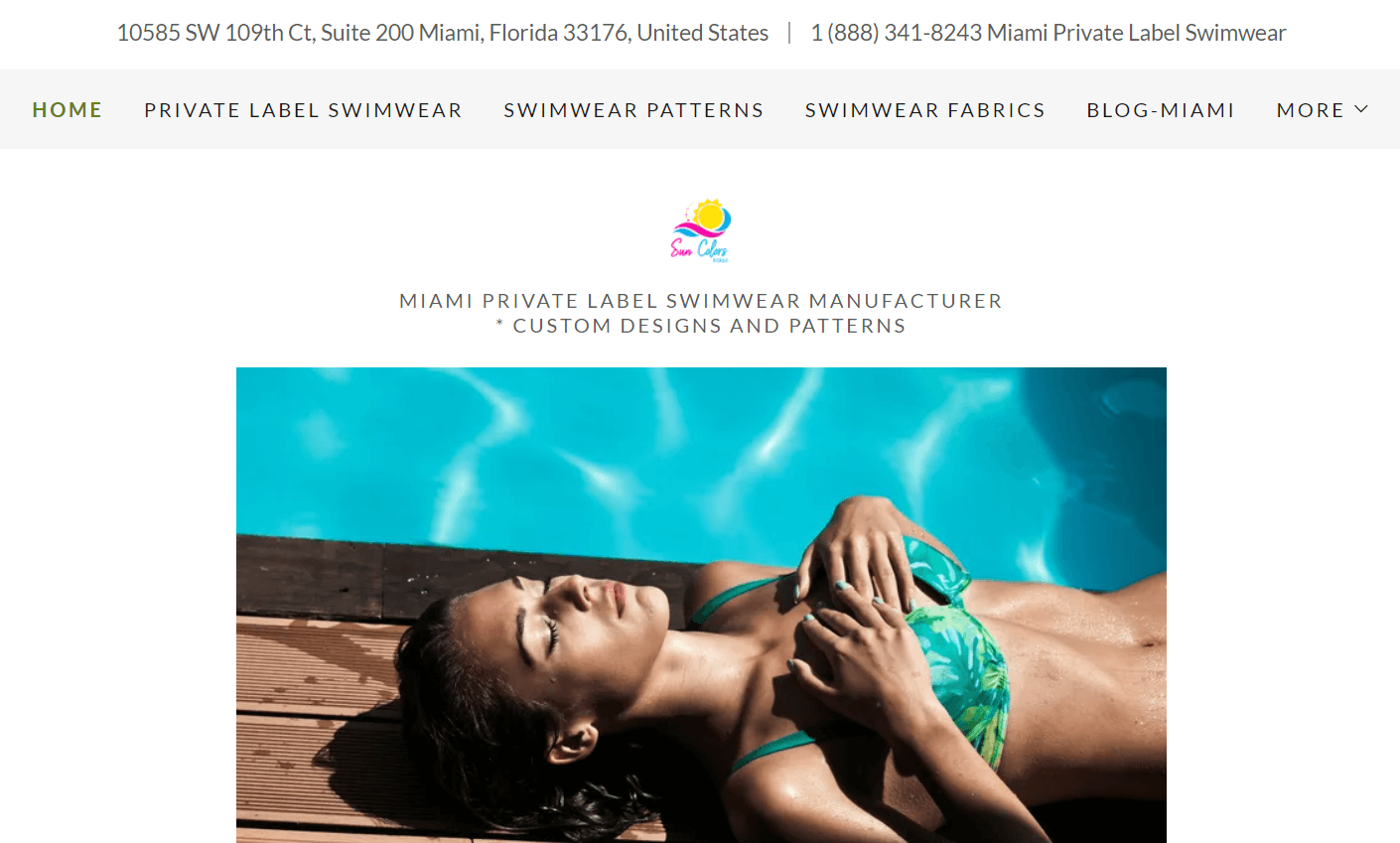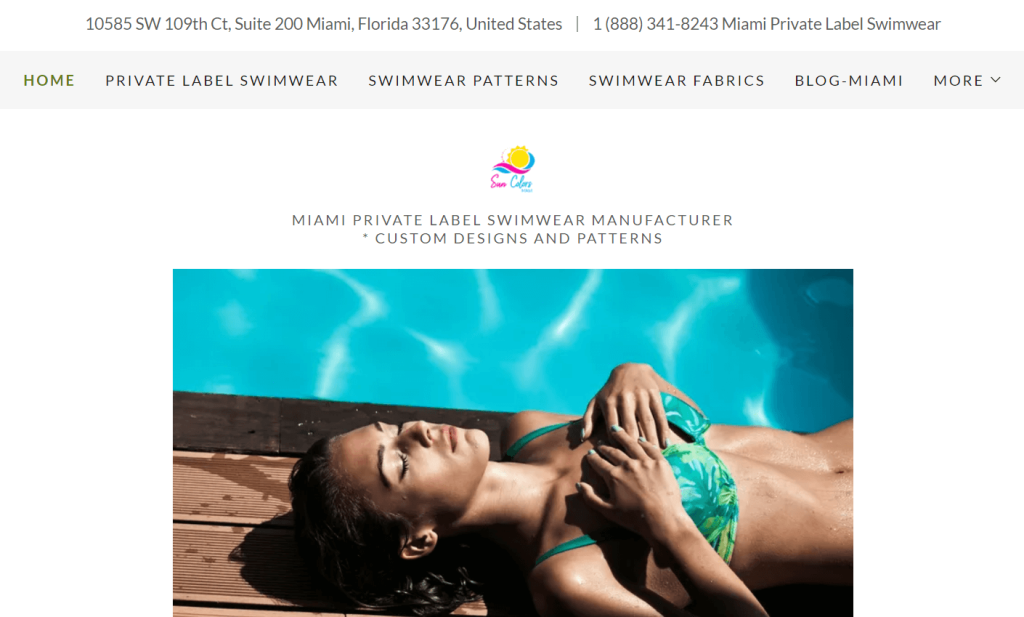 9. Fashion Bikini (Brazil)
Coming from the heart of Rio de Janeiro, Fashion Bikini is a well-known Brazilian swimwear manufacturer offering a full package of private label services.
With Fashion Bikini, you can get eco-friendly fabrics, year-long experience, many models to choose from, and low MOQs (250 pieces). The result will be an incredible swimwear designer brand.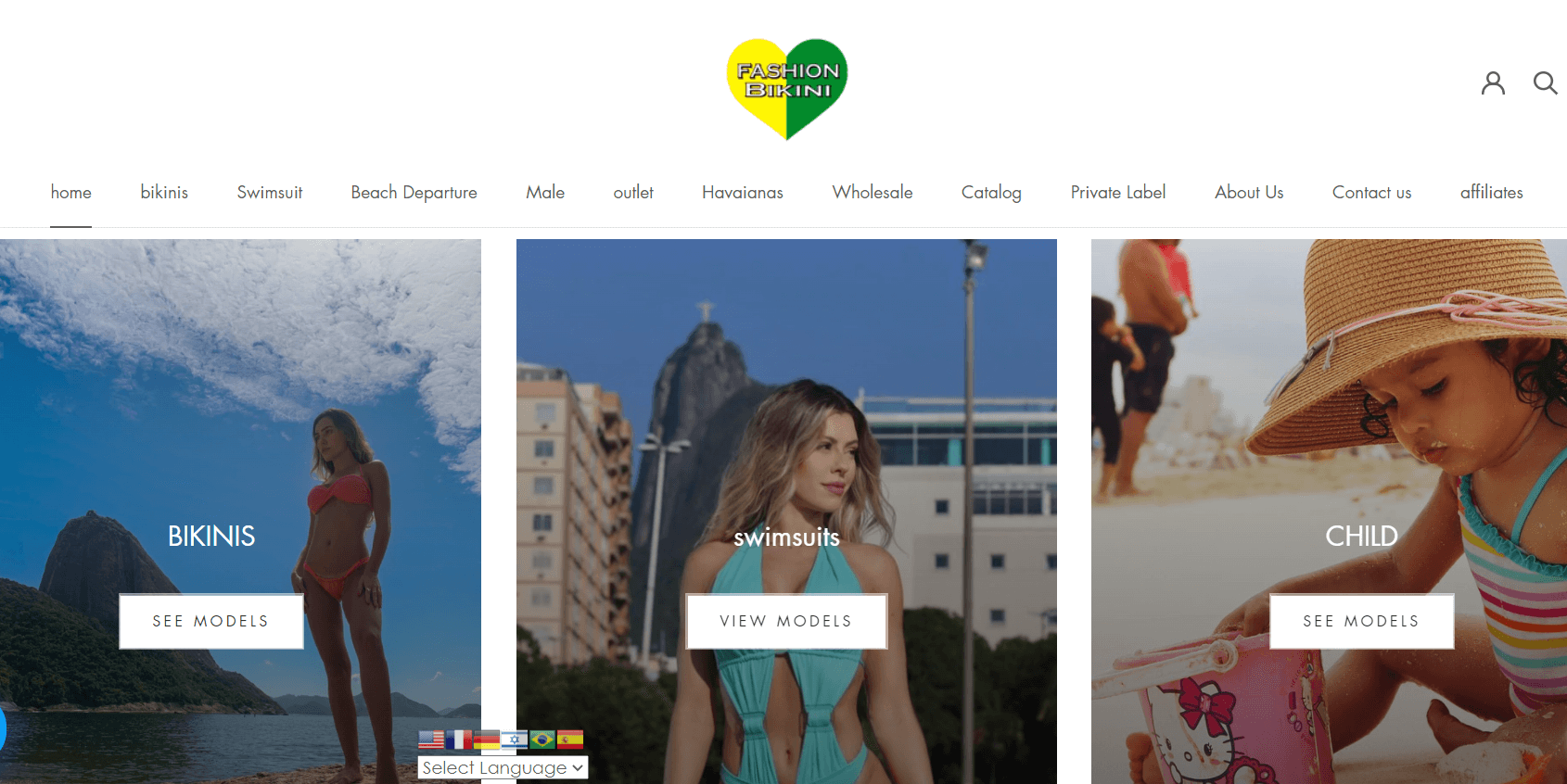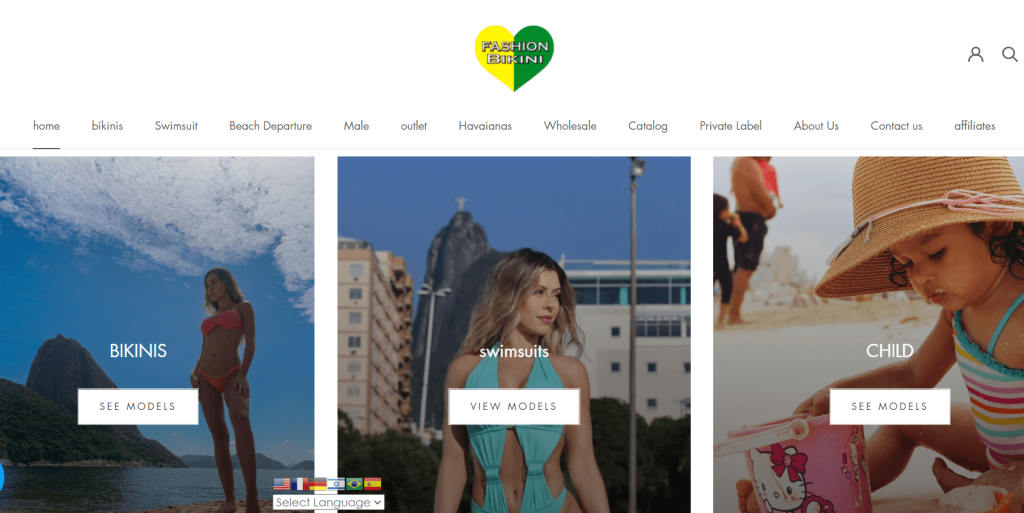 10. Bali Swim (Indonesia, Sweden)
This Bali-based swimwear supplier can be great if you want to start with low MOQs and no obligations.
They offer 3 ways to buy bulk swimwear – ready models, manual ready designs (semi-customized), manual custom designs (fully customized from scratch).
Ready models have an MOQ of 100 pieces, while the other two custom services require an MOQ of 250 pieces (minimum 20 per style or color).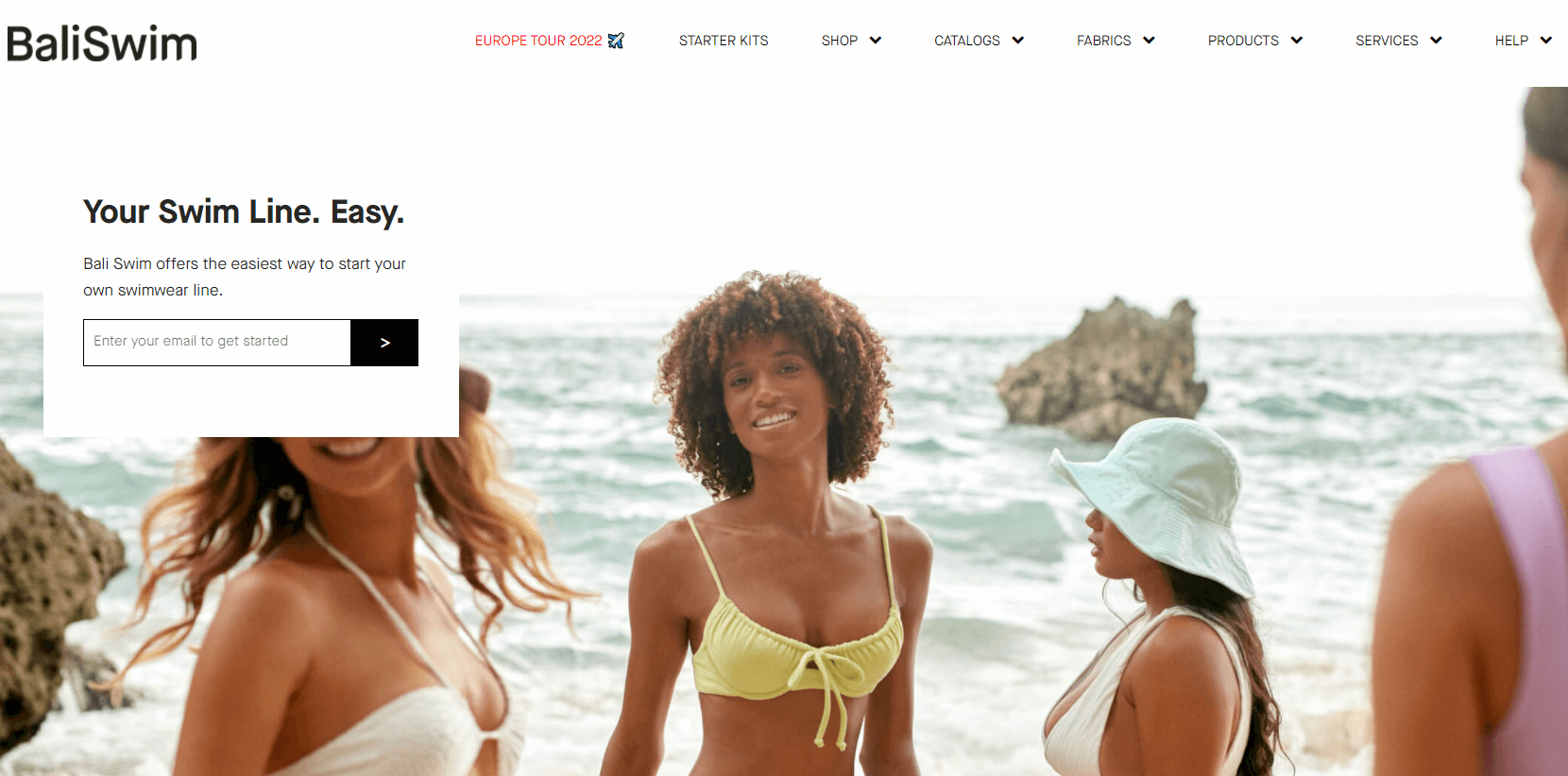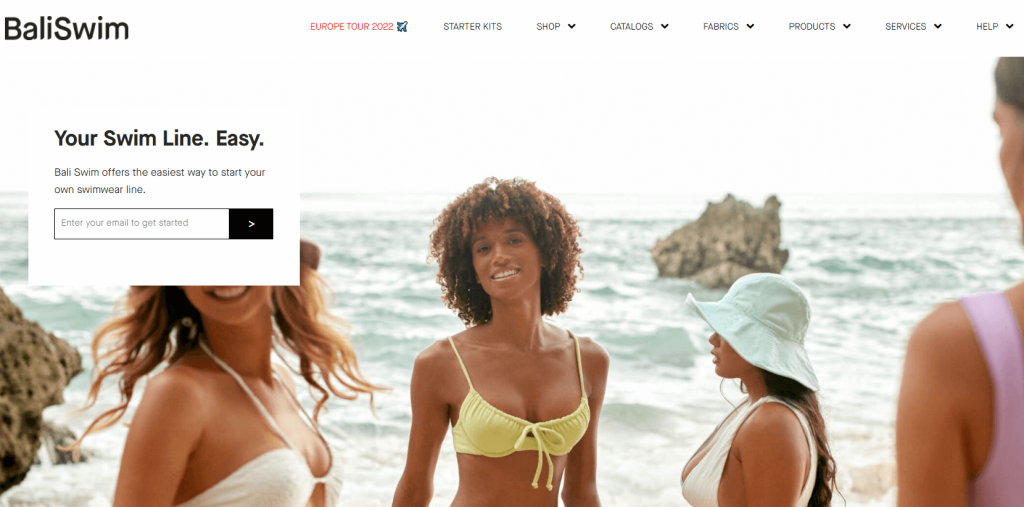 11. Saltabad Production Ab (Sweden)
Saltabad Production is a Swedish swimwear manufacturer that offers OEM, white-label, private label, and ODM services.
If you have a European customer base, this manufacturer could be great for your needs. They use high-quality fabrics and are on the market for many years, which adds to their credibility.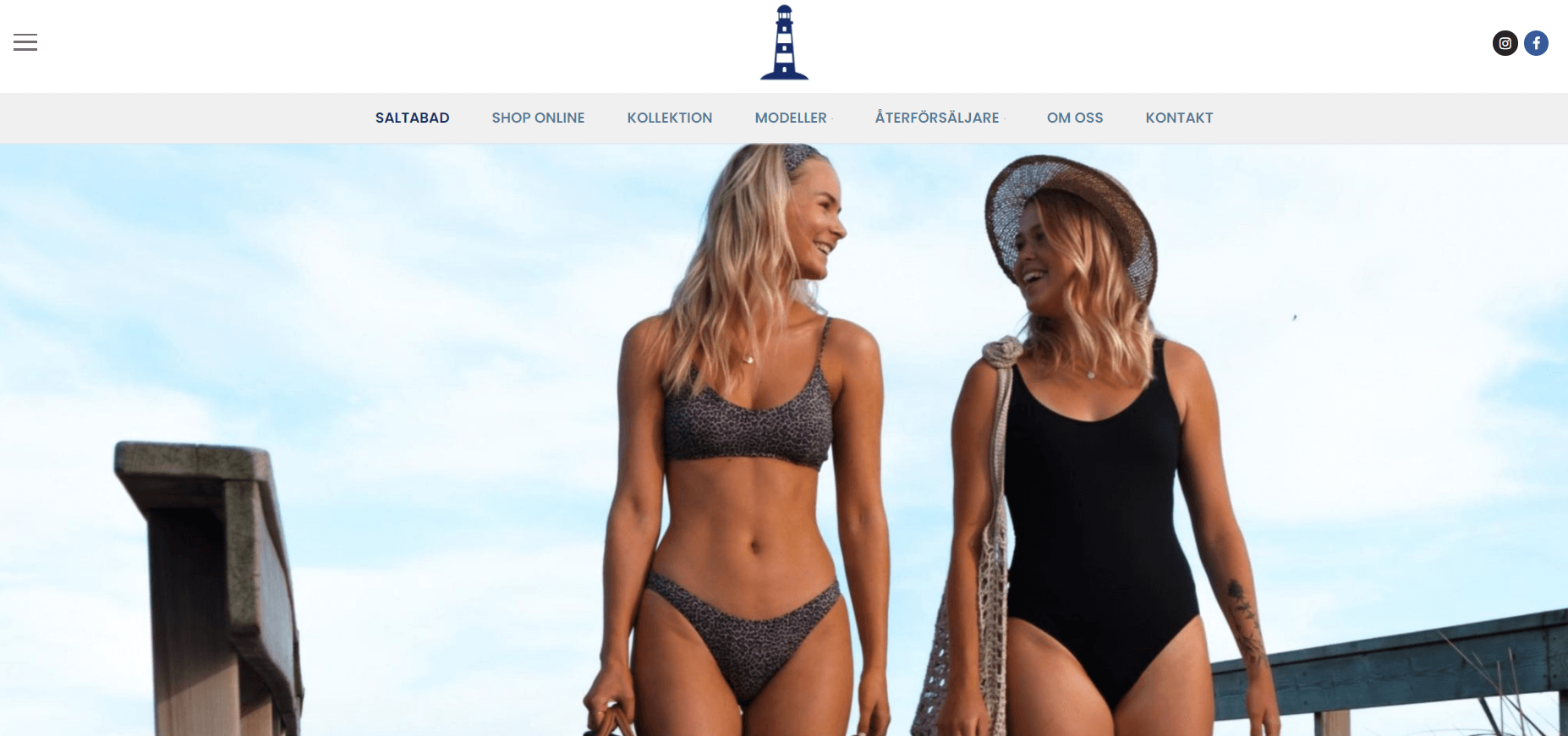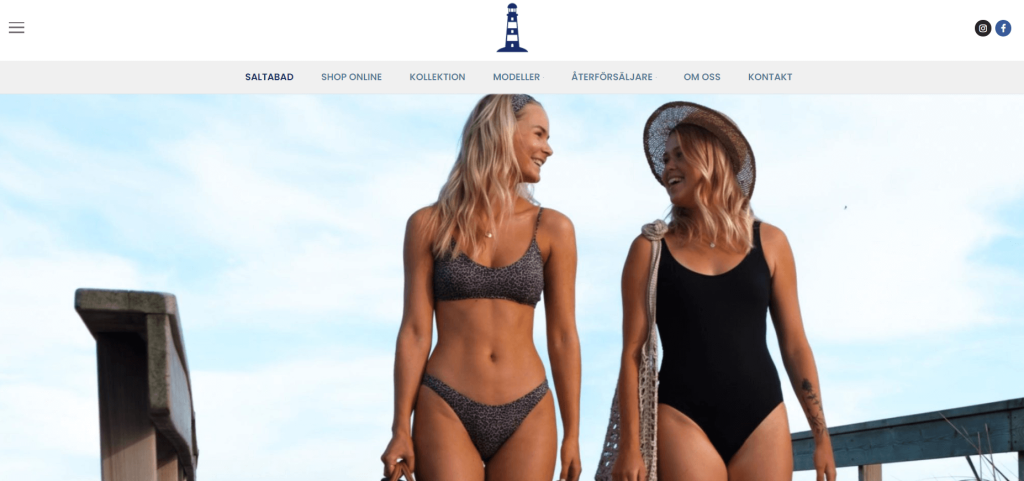 12. Brazilian Private Label (Brazil)
The next swimwear supplier we're going to look at is Brazilian Private Label.
They offer private labeling and full customization of bikinis, swimwear, and activewear.
If you're looking for a full-service supplier, definitely check out Brazilian Private Label. They do everything – design, patterns, samples, printing, grading, marking, cutting, and sewing.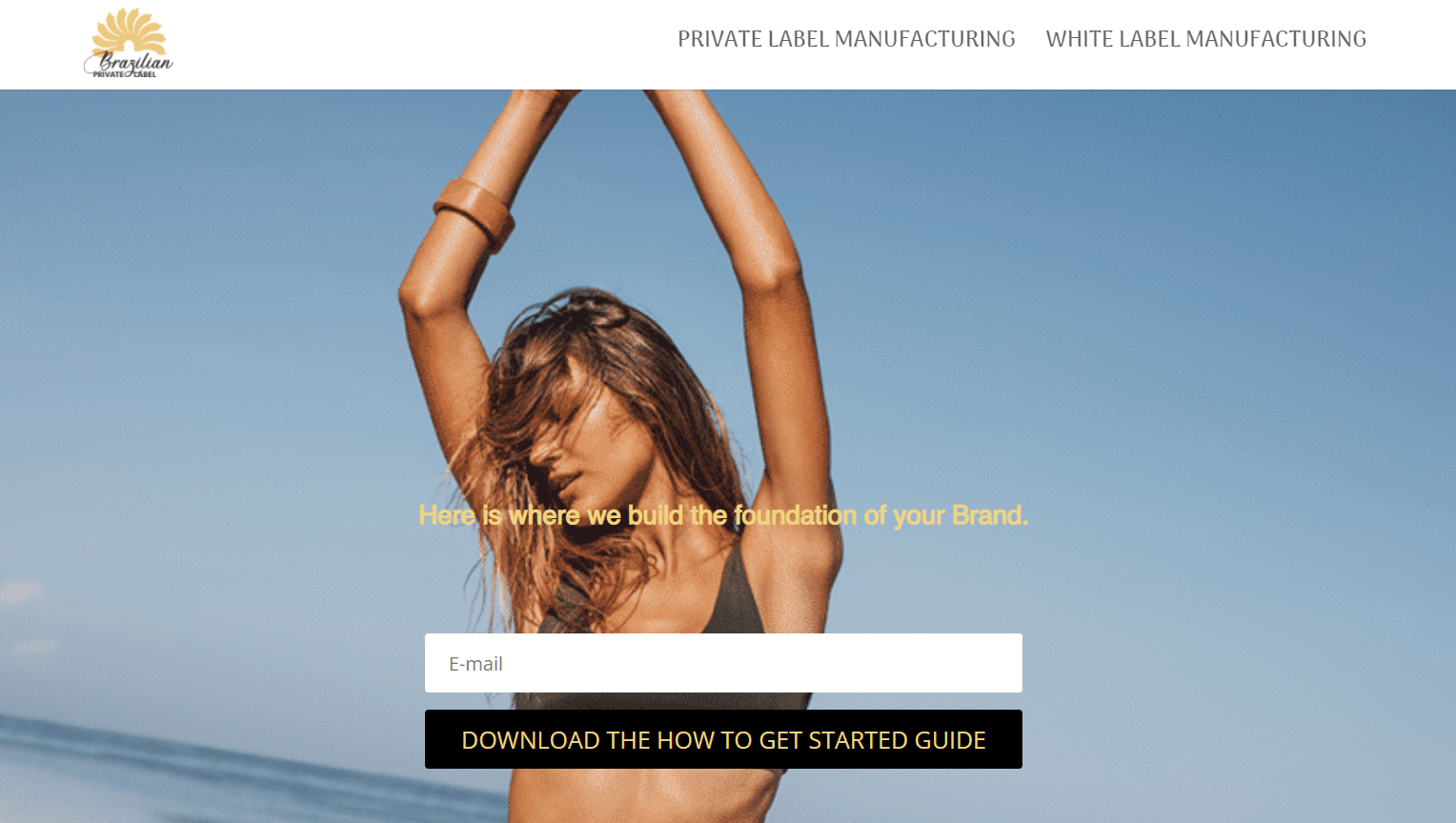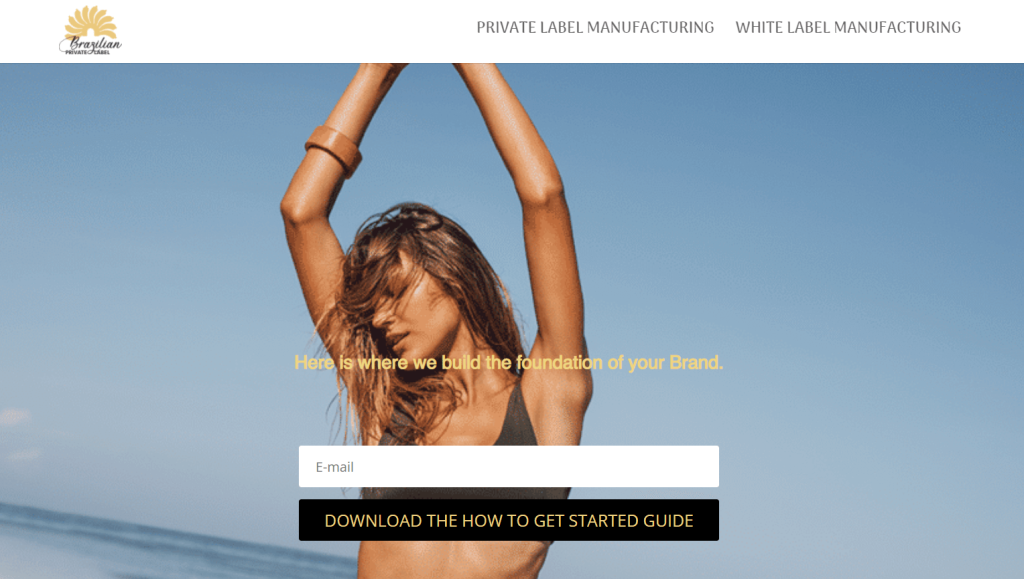 13. Active Qstom (Indonesia)
Active Qstom is a Bali-based bikini supplier that offers a full package of services related to private labeling and building a brand:
Product design and customization
Sample development
Quote and feedback
Bulk manufacturing
Ethical production
They have an MOQ of 200 pieces, which is relatively low compared to the service they provide.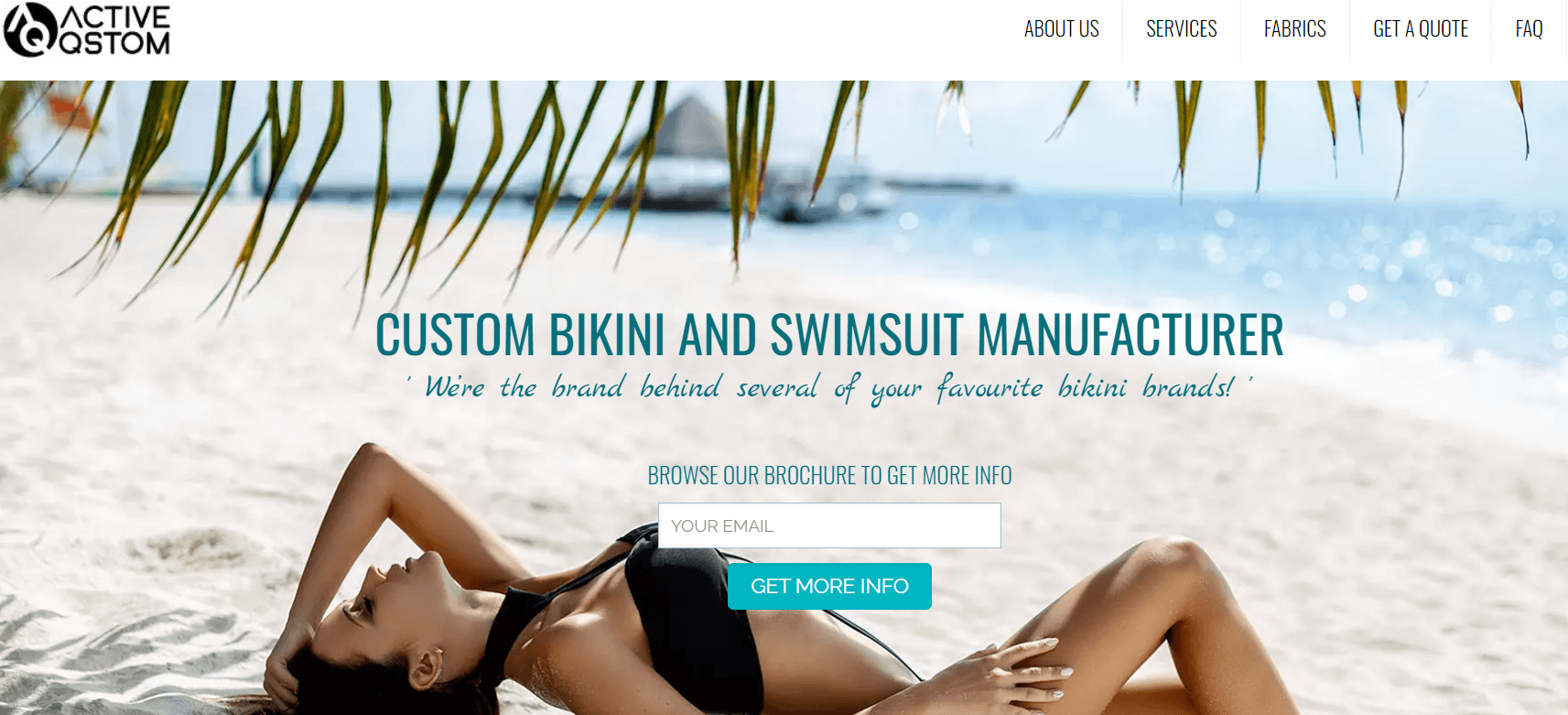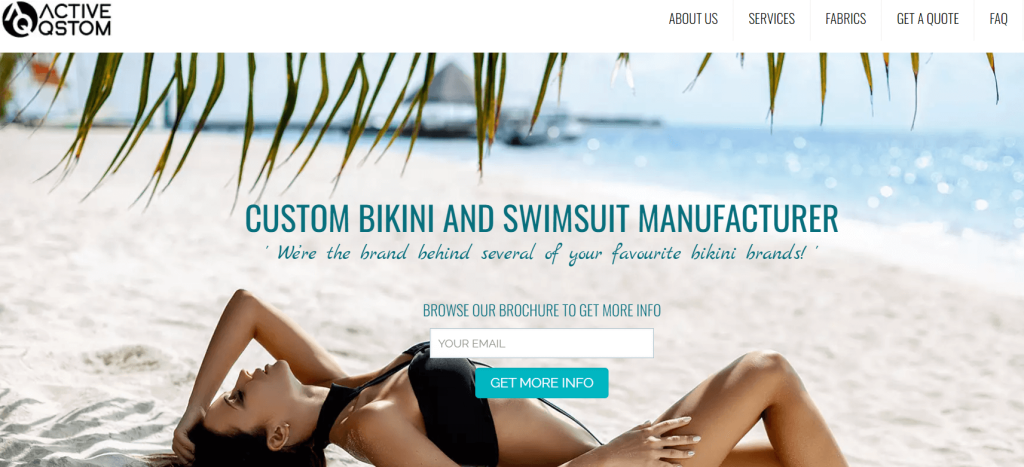 14. Activewear Manufacturer (Australia, USA)
If you're looking to build a more sportswear and athleticwear-oriented brand, consider Activewear Manufacturer as a supplier.
Although they also have swimwear, their product selection is oriented more towards sports clothing such as yoga pants, jogging pants, tops, men's sportswear, compression shirts, and similar.
Activewear Manufacturer offers wholesale, private label, and OEM orders.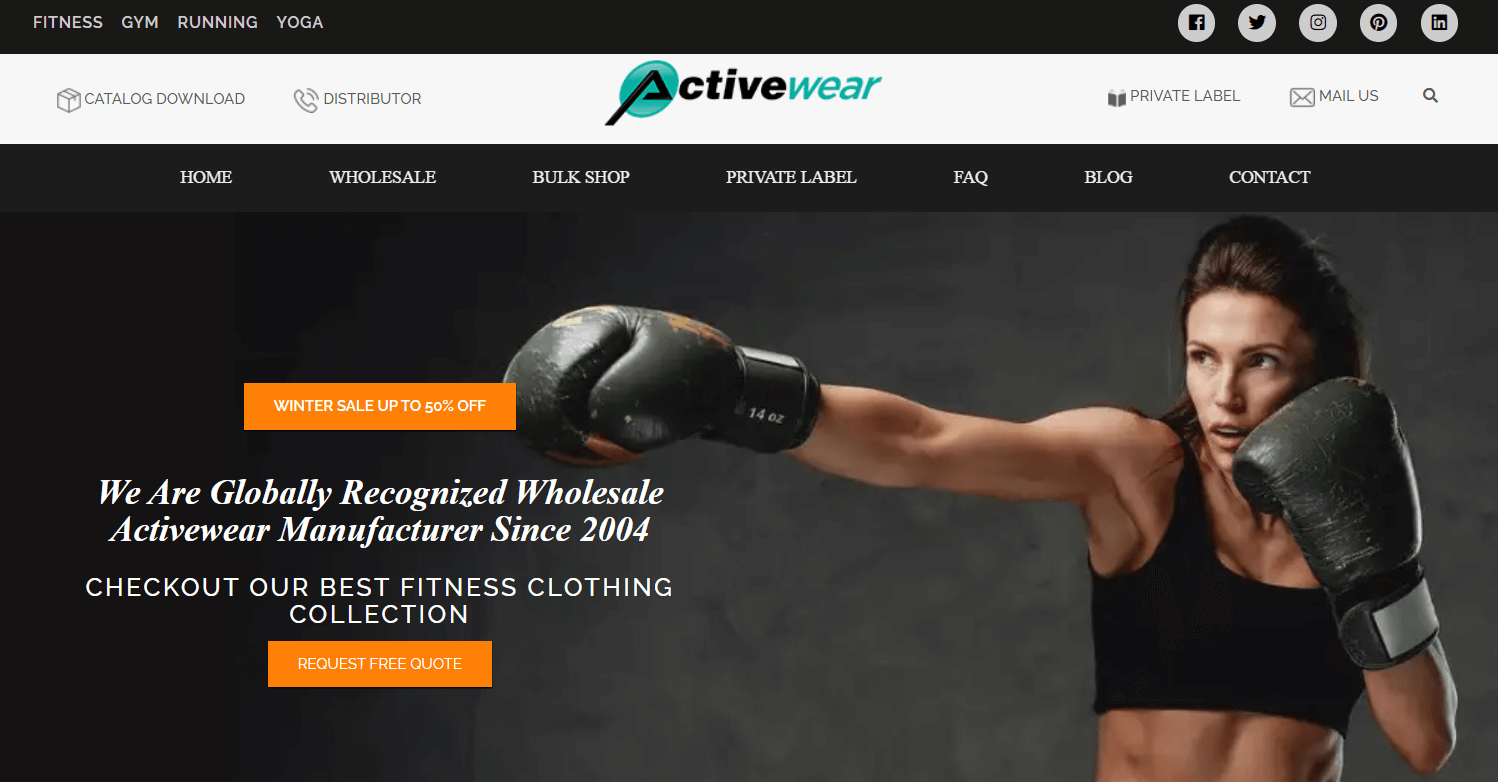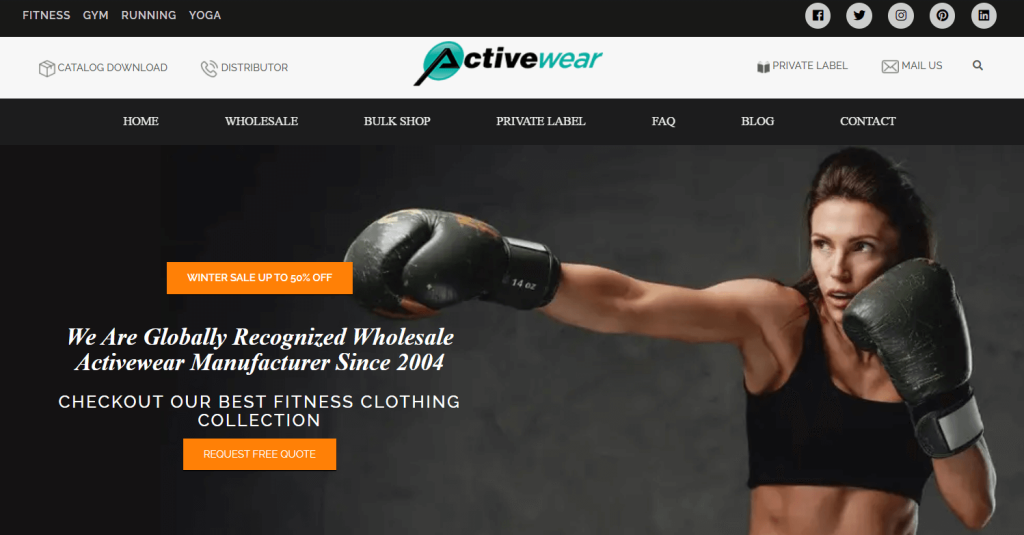 15. RW Designs (USA)
This California-based manufacturer is great if you're looking for private label swimwear, loungewear, lingerie, or accessories.
Although they don't have too many product options or customization, they have a unique style which is worth checking out if you're based in the US.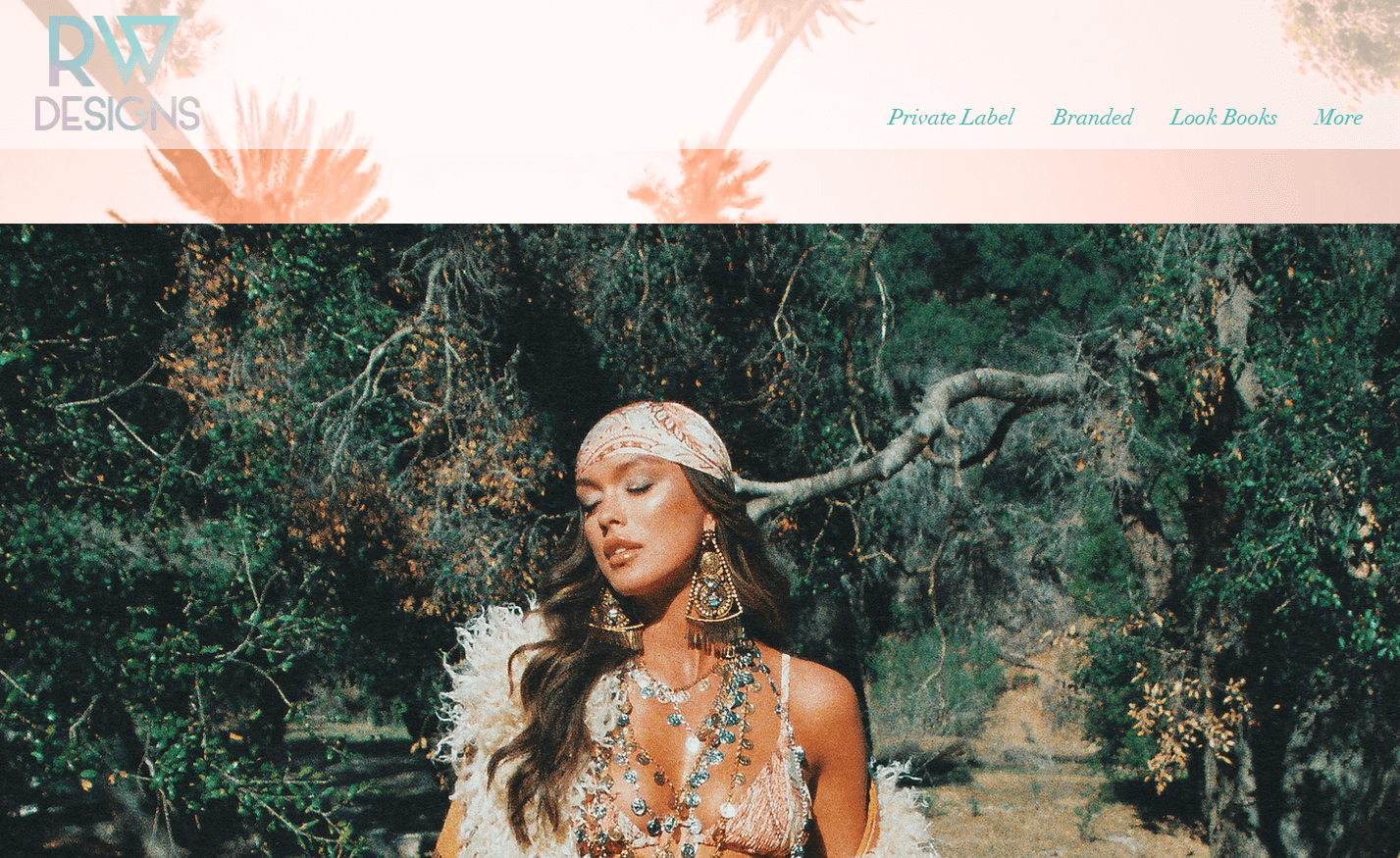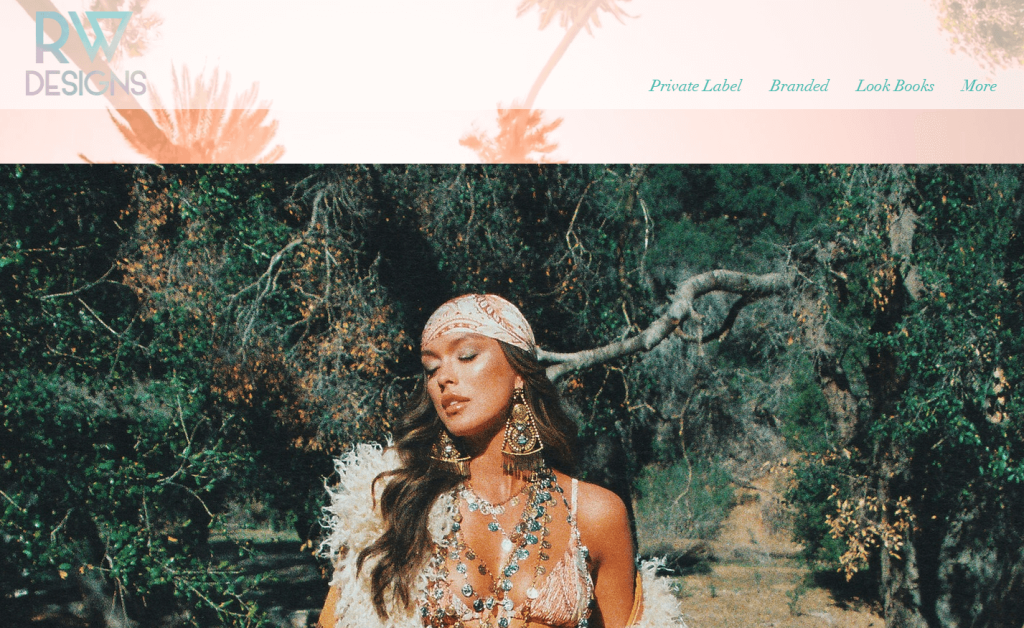 16. Veesh Brasil (Brazil)
Veesh Brasil is an ethical and slow fashion-friendly swimwear manufacturer offering a full package of services, including:
Developing samples or prototypes
Swimwear production
Development of prints
Labels
Packaging
Shipment
Photos or a lookbook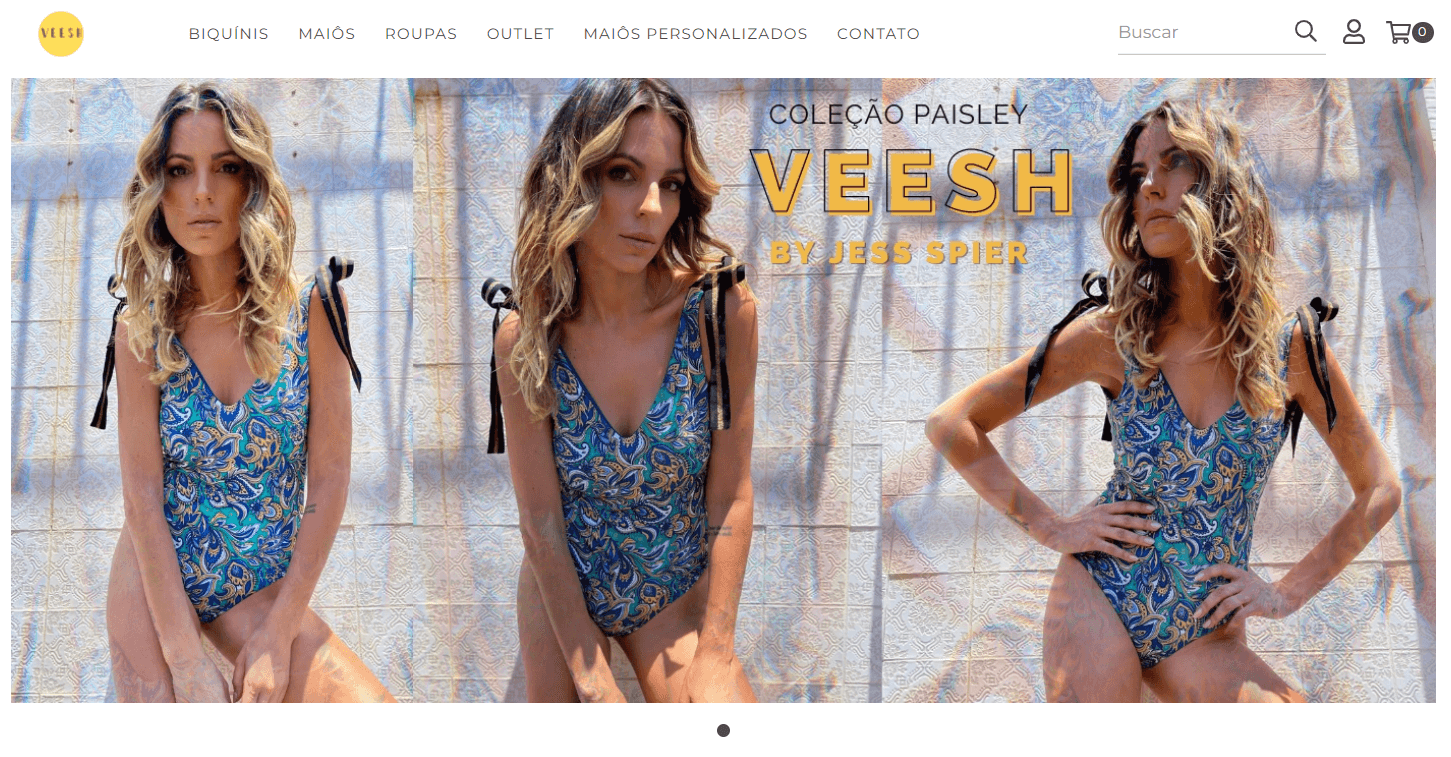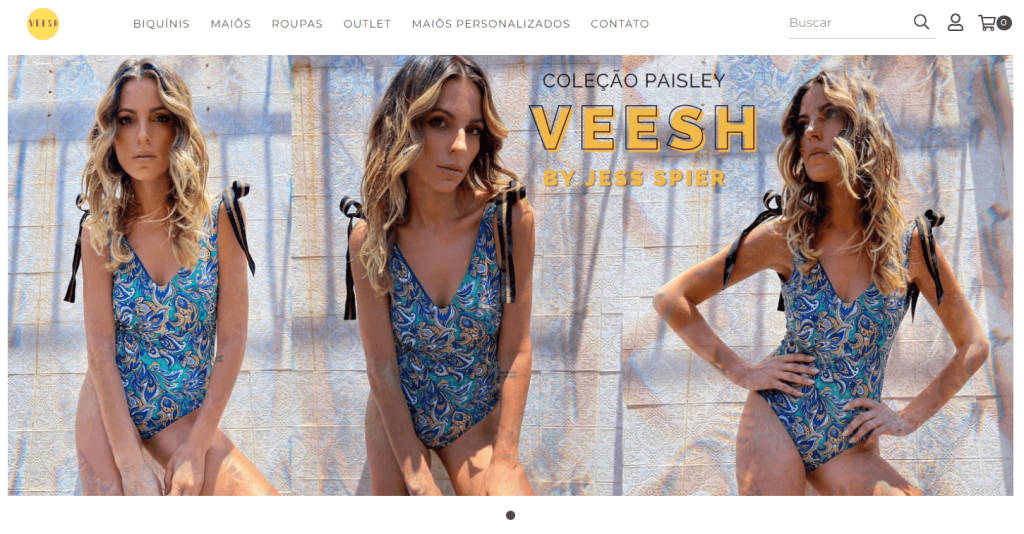 17. Niche (China)
Last but not least, if you're still struggling to find a supplier that meets all your needs and satisfies your quality standards, give Niche a try.
We're a full-service product sourcing agent based in China, in the middle of the manufacturing hub and at the source of the best prices for your swimwear.
We offer all the services you need to launch your branded swimwear line:
Product sourcing
Private labeling
White labeling
Warehousing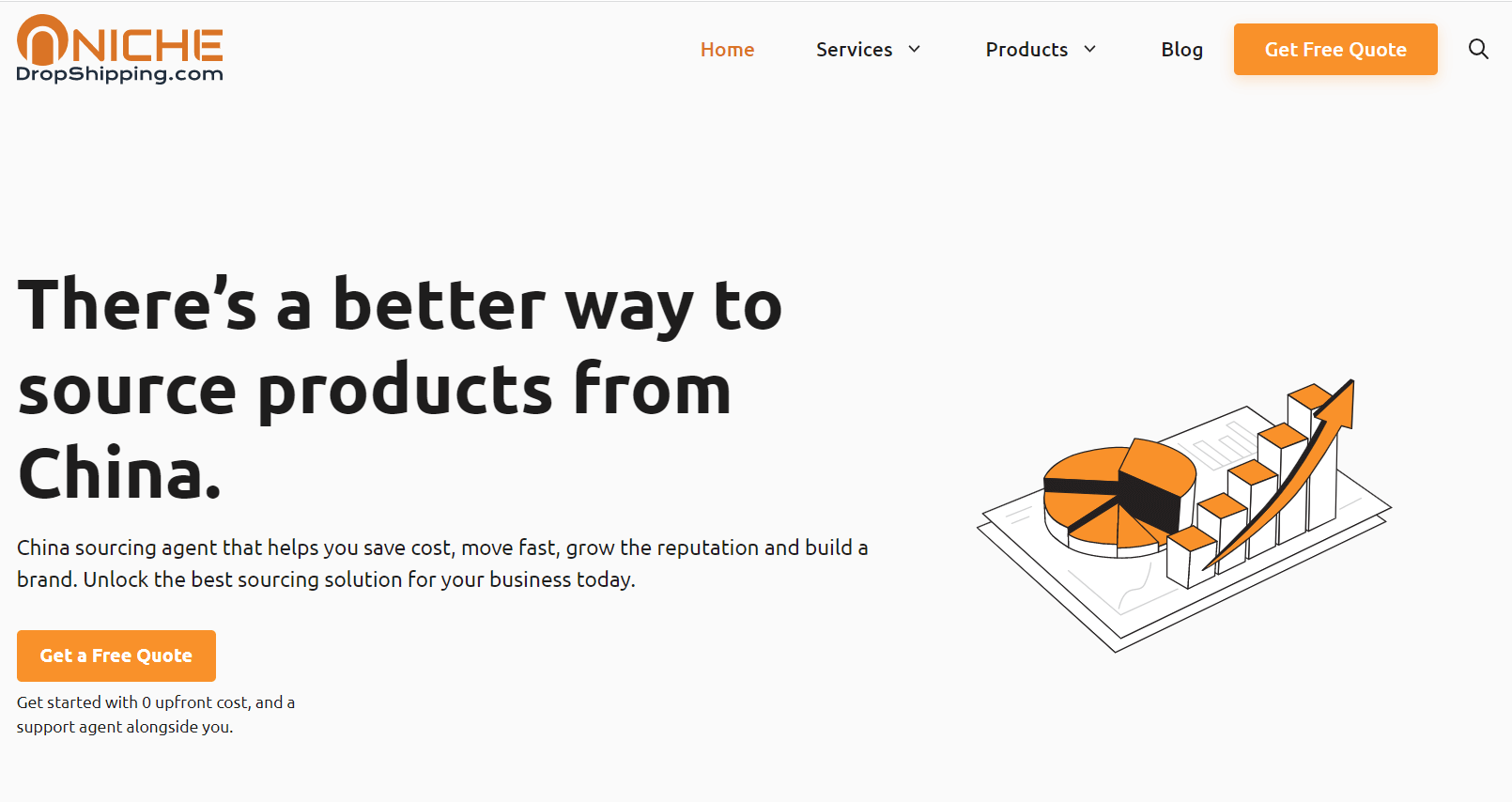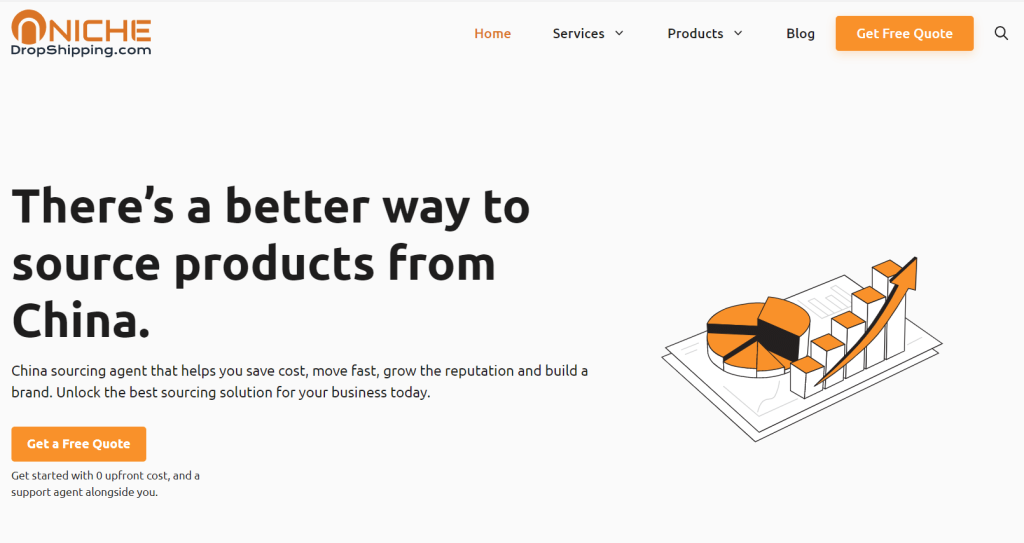 FAQs about Starting a Private Label Swimwear Business
Next, we'll take a look at some of the most frequently asked questions on the subject of starting a private label swimwear line:
What Are Private Label Swimwear Manufacturers?
Private label swimwear manufacturers are third-party suppliers that will allow you different customization possibilities to make your product your own and sell it under your brand.
What Are the Different Types of Swimwear?
First of all, you can decide between men's swimwear, children's, or women's swimwear. To find your sub-niche and go deeper, you can choose things like:
Bikini sets
Sportswear
Men's swimwear
One-piece private label bathing suits
Rash guards, etc.
There are suppliers out there for every type and model of swimwear you can imagine. And, since we're talking about a private label swimwear brand, you can even find suppliers to order a custom design.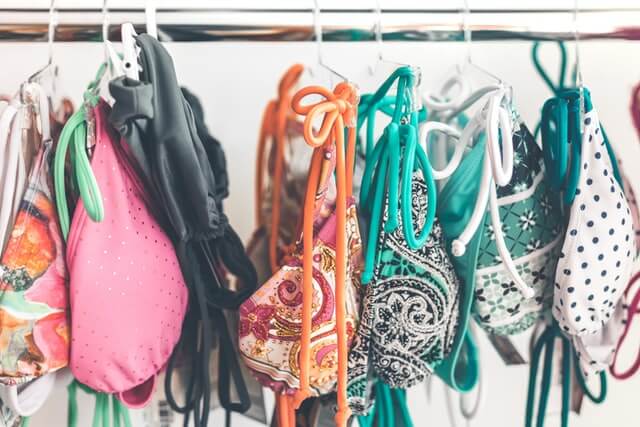 How to Find a Private Label Bikini Manufacturer?
Here are some ideas to find the best private label bathing suits manufacturers for your needs:
1. Bookmark this list
Above, we've given you 18 options for private label swimwear manufacturers you can choose from. We've made sure to include suppliers with different MOQs, and from different locations, to suit everyone's needs.
So, bookmark this list, and come back to it when you're ready to launch your new swimwear collection.
2. Google search
If you want to explore other options on your own, you could do a quick Google search and check for "private label swimwear manufacturers" or "private label bikini manufacturers".
See the results you get, and always check a supplier's conditions and reliability.
3. B2B marketplaces
Another sourcing option is B2B marketplaces like Alibaba. Since these platforms are organized around bulk orders, you can find many manufacturers offering private label services.
The good thing about marketplaces like these is that you'll be able to see customer reviews and user photos before placing a bulk order.
4. Sourcing agents
Last but not least, you could work with a trustworthy dropshipping and product sourcing agent from China such as Niche. We've helped hundreds of clients build their private label swimwear brands from scratch.
We're located in China, at the heart of the production hub, allowing us access to tons of different bikini manufacturers to choose from. And, of course, being local, we speak the language and can negotiate the best price vs. quality ratio for you.
Where Can I Find Trusted Swimwear Manufacturers with Low MOQ?
Some trustworthy private label swimwear manufacturers with low MOQs that we mentioned above in this list are Mar Egeu, Mukura, Swimwear Manufacturer Miami, Fashion Bikini Brazil, Bali Swim, etc.
If you'd like more options, you could check Google, Alibaba, or work with a sourcing agent in China able to source what you need.
How Much Does It Cost to Produce a Swimsuit?
The cost of manufacturing a single item of swimwear depends largely on the country of production, supplier values, and quality.
For instance, you might be able to find a production cost as low as $1.5 or $2 per item. However, products at this price always come at the cost of unfair labor. Someone else is paying the price.
On the other end of the spectrum, you might find swimwear with a production price of around $50 per piece, but manufactured ethically and sustainably, some even from eco-friendly fabrics.
So, ultimately, it's all about your choices and principles, and of course, the budget you have to invest upfront.
Are Swimwear Lines Profitable?
Short answer, yes. Long answer: absolutely – building a swimwear line brand can be an extremely lucrative business when done right. To start with, you need to find reliable manufacturers as partners.
Then, you need to ensure that you calculate all your profit margins accurately, by taking into consideration all your expenses – product cost, warehousing, order fulfillment, storage, taxes, etc.
The swimwear market is increasingly growing, so there's definitely space for new brands to emerge.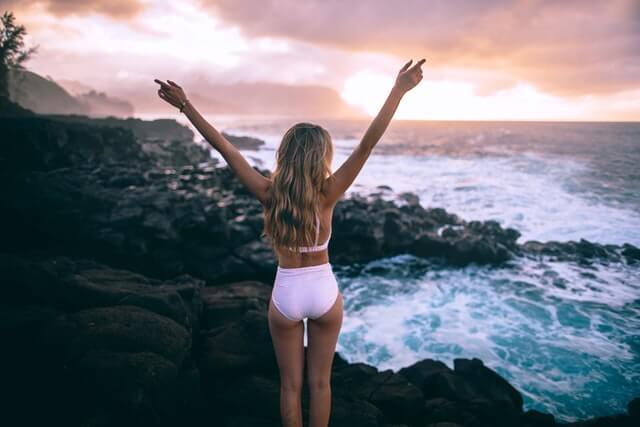 What Are the Best Private Label Swimwear Manufacturers in Brazil?
The most well-known Brazilian private label swimwear manufacturers are Mar Egeu, Liv Brasil, Fashion Bikini, Brazilian Private Label, and Veesh Brasil.
What Are the Best Private Label Swimwear Manufacturers in the USA?
Some great US private label bikini manufacturers are Blue Sky, La Isla, Swimwear Manufacturer Miami, Activewear Manufacturer, RW Designs, etc.
You could also try searching B2B platforms like Alibaba and filter for suppliers with US warehouses. Unless you've secured your own storage, you should look for suppliers with storage near your customer base. This will allow you to offer quick delivery.
How To Find Private Label Swimwear Manufacturers in China?
A great way to find private label swimwear manufacturers for your brand is Alibaba. It's a B2B platform for bulk transactions where the majority of suppliers are from China. Due to its B2B nature, many suppliers on Alibaba are manufacturers and offer private label swimwear.
Another way is to simply Google for "private label swimwear manufacturers in China" and check if you like any of the results.
Finally, you could work with a trustworthy sourcing agent in China who can help you find the best manufacturer for your needs.
What Are Some Good Ethical Swimwear Manufacturers?
Ethical, sustainable, or eco-friendly swimwear manufacturers:
Fashion Bikini Brazil
Liv Brasil
Veesh Brasil
Mar Egeu
Active Qstom
Alibaba
For more ethical swimwear suppliers, you can always do a quick Google search and check out the results you get on the first page or two.
What Are Some Good Private Label Men's Swimwear Manufacturers?
Suppliers that offer men's swimwear products:
Alibaba
Mukura Swimwear
Fashion Bikini Brazil
Bali Swim
Activewear Manufacturer
Is There a Market for Swimwear?
Absolutely! Although swimwear sounds like more of a seasonal or summer product, remember that it's always summer somewhere in the world.
So, if you're able to offer your product worldwide, on different sides of the globe (for instance, in the US, Europe, and Australia), you're good to go.
Is the Swimwear Market Growing?
Yes. According to a Statista report, 018, the global swimwear market is going from a value of 18.85 billion U.S. dollars in 2018 to 29.1 billion U.S. dollars by 2025.
So, the swimwear market is growing, it's your turn to join and take a piece of the cake as well.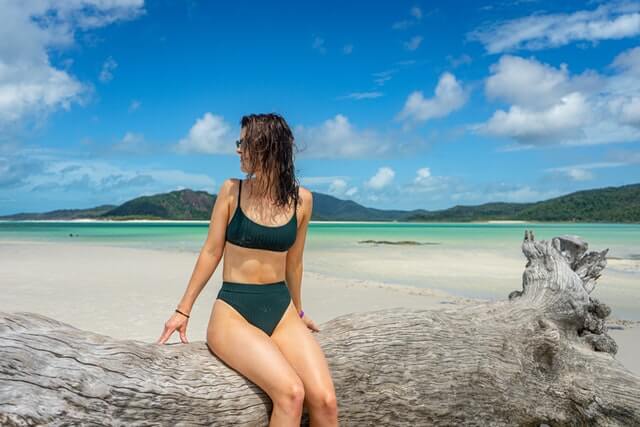 Wrapping Up
Building a private label bathing suit or bikini brand can be challenging at first, especially if you don't know where to start.
Hopefully, this list of some great private label swimwear manufacturers we researched and put together will give you a head start.
If you still aren't sure which swimwear supplier is right for your business, nothing to worry about. We've got you. Niche is an industry-leading sourcing agent on the market and we can help you find the best private label swimwear manufacturers for your needs. Get a free quote and let's start innovating.