Buy Trendy Wholesale Swimsuits and Bulk Bathing Suits from China
Looking for the perfect wholesale swimsuits for your store or business? Check out our collection of high-quality, stylish options at bulk prices. From bikinis to one-pieces, we have the perfect fit for everyone! You can get a glimpse of our effective sourcing service for free!
No upfront costs. No obligations.
Top-quality products
Product quality is our priority. With Niche, you'll always have the best swimsuit wholesale supplier at your disposal. Our years of experience sourcing products in various niches have allowed us to establish a reliable network of suppliers that can help you scale.
All-in-one service
Niche is a one-stop service provider that handles all of your backend needs, including product sourcing, warehousing, order fulfillment, and worldwide shipping. This allows you to streamline your operations and work with just one party instead of juggling multiple vendors.
Personal support agent
After placing an order, we will pair you with a dedicated support agent who will be available to answer any questions. They will guide you through the process and enhance your overall experience working with us.
Trending Wholesale Swimsuits to Sell
Looking for the perfect fit bathing suits wholesale from China? We've got you! Take a look at our trending wholesale bikinis and choose the ones that match your brand image. Don't see what you need? Show us the product you want, and we can find the best swimsuit wholesale supplier for your needs!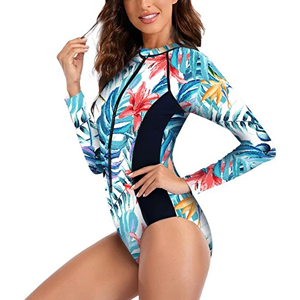 Long Sleeve Swimsuits
Material Polyester, Spandex
Color Customizable
MOQ from 1000 pieces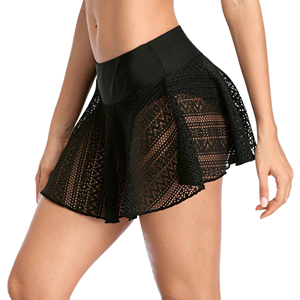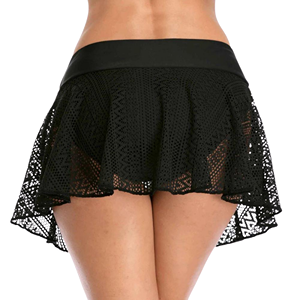 Swim Skirts
Material Polyester, Spandex
Color Black, Gray, Navy Blue
MOQ from 1000 pieces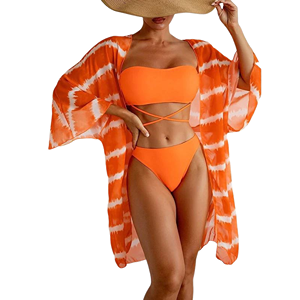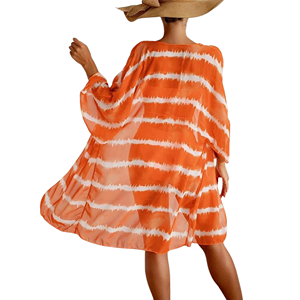 Three Piece Swimsuit
Material Polyester, Spandex
Color Customizable
MOQ from 1000 pieces
HOW IT WORKS
Buy in bulk or customize in 3 steps
Tell us what you need and we'll buy or custom the products you want.
Get a sample to hold and feel for assessment or improvement.
Place your first order when you feel confident to start your project.
They give very fast solutions, high-quality products, the best customer service that you can get!!! Products are being delivered to the USA very fast. Warehouses in different countries. If you want to take your business to the next level, this is the company you want to work with!
Sergey
Niche client
Effortlessly buy top-quality wholesale swimsuits from trusted suppliers
Let Niche help you find quality swimwear wholesale from reliable suppliers and get ready to scale like never before!
Learn more about wholesale swimsuits
Selling swimsuits can be a good business idea for several reasons:

High demand;
Many types and styles to choose from;
A broad niche, allowing you to find many narrow sub-niches within;
Low startup costs and price per unit;
A great variety of swimsuit vendors wholesale to choose from;
Many opportunities for growth and expansion;

Note that swimsuits are often a seasonal product in certain geographical areas. So, adjust your offers accordingly.
The ideal target market for swimsuits can vary depending on the specific types of swimsuits being sold and the niche audience. Some potential target markets for swimsuits could include:

Vacationers and beachgoers;
Swimmers or other water sports enthusiasts;
Baby or children swimsuits;
Maternity swimsuits;
Plus-size swimsuits;

As you can see, swimsuits allow for many diverse sub-niches within. This is great since it means you can choose a narrower niche with less competition yet still a high demand.
The sales season for swimsuits can vary across different locations and brands. However, typically, swimsuits are most likely to be on sale at the end of the swim season, which is at the end of summer or early fall. That's when retailers are trying to clear out their inventory of swimsuits and make room for the next season's styles.
Considering that we can divide them into categories like one-piece, two-piece, bottoms, and tops, there are virtually countless types of swimsuits out there. Here are some common ones:

One-piece swimsuits
Two-piece swimsuits
Bikinis
Tankinis
Monokinis
Skirt bottoms
Board shorts
Swimdresses
Thong bikini bottoms
High-waist bottoms
Trunks
Wet suits
According to recent Amazon purchase volume data we analyzed, these are some of the best-sold types of swimsuits in declining order (from most to least sales):

two-piece swimsuit for women
maternity swimsuit
high waisted bikini
tummy control swimsuits for women
one piece swimsuit
bathing suit tops for women
swim skirt
string bikini
matching family swimsuits
3 piece swimsuits for women
Trends in swimwear tend to change from year to year and can vary depending on cultural, geographical, and personal factors. Some current trends in swimsuits include:

High-waisted swimsuits;
Retro-inspired swimsuits (1950s or 60s);
Sustainable swimsuits (made from recycled materials, such as recycled polyester);
Athletic swimsuits designed for surfing or water sports;
Cut-out swimsuits;
Floral prints;
String sets;
Lace details;

Note that trends are always evolving, so do diligent research before launching a product to realize the current market situation.
The terms swimsuit and swimwear are often used interchangeably to refer to clothing worn for swimming or other water-based activities. However, the terms can have slightly different connotations.

A swimsuit is a specific type of swimwear designed to be worn in the water, while swimwear refers to any clothing suitable for wearing while participating in water-based activities.
We believe these are some of the most important factors to consider when deciding on the type of swimsuits to sell:

Sub-niche and target market: swimsuits are a broad niche, so start by narrowing down and isolating a low-competition, high=demand niche;
Type and style: now, decide on the type of swimsuits your target audience would buy and think of their style;
Product quality: your next consideration should be the quality of the material and structure of your swimsuits;
Size and fit: for a product such as swimsuits, the right size and fit plays a huge role, so ensure you get it right;
Pricing and profits: next, you'll want to consider your wholesale price, projected sale price, and other related expenses to come up with your projected profit margins;
Branding or private labeling: your next job will be thinking if you wish to sell generic products or private label products and sell them under your brand;
Seasonality: note that swimsuits could be a seasonal product and adjust your geographical target location accordingly;
Supplier availability: lastly, ensure you can find the right suppliers and backup suppliers to support you as you grow and scale;
Selling swimsuits can be a profitable business venture, as swimsuits are a popular item many people purchase for vacations, beach trips, and pool days.

Here are a few tips to help you make more money selling swimsuits:

Offer a range of sizes, fits, and styles;
Find a narrow under-served sub-niche to target;
Choose high-quality products that fit their price;
Invest in branding and marketing;
Collaborate with reliable suppliers who respect the agreed quality and delivery times;
In our experience, it's absolutely worth it! Sourcing from Chinese suppliers can be challenging due to the language barrier and distance.

But, on the other hand, Chinese suppliers offer the best balance in terms of price vs. quality. This is especially true when placing bulk orders such as wholesale swimsuits.

To help overcome these challenges and ensure a smooth sourcing process, you may want to consider working with a product sourcing agent in China like Niche.
In addition to sourcing best-selling swimsuits for your brand, Niche can also help you develop new products or private label products with your branding.

Furthermore, Niche can assist with storing your wholesale swimsuits, packing and fulfilling orders, and shipping products to customers worldwide. As you can see, we're an all-around comprehensive business solution.