E-commerce is not just about getting sales in the coming years. You have to do a lot more than just offer quality products at competitive costs.
With the ever-increasing competition for the same product in e-commerce, it takes a lot of effort to positively impact your customers and earn their loyalty.
But if you had reached this article, it would have meant that you had already set your direction right. Using eco-friendly packaging is probably the best solution for small businesses to earn repeat customers. That's where the real money is.
In this article, you will explore some exciting ideas to pack your products that are not only impressive but eco-friendly too.
Let's start.
What Is Eco-friendly Packaging?
Eco-friendly packaging refers to packaging that doesn't hurt the environment. It uses biodegradable materials that easily decompose if they are wasted.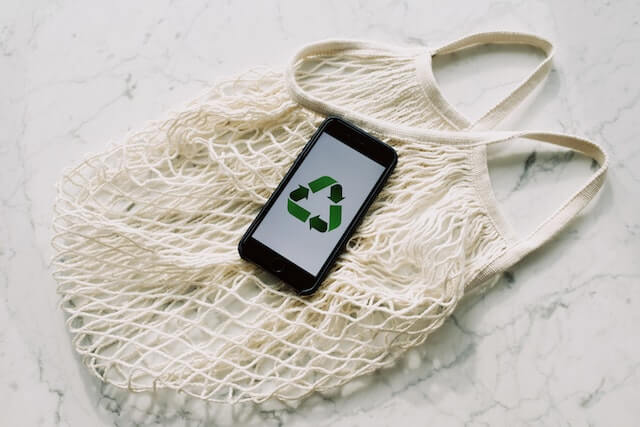 Eco-friendly packaging is not only safe for the environment but is equally safe for the products and customers.
Unlike harmful packaging that is made of materials like plastics and toxins, eco-friendly packaging is more natural and organic.
As the world is becoming more conscious about environmental protection, it is high time to turn your random buyers into long-term customers.
Benefits of Eco-friendly Packaging for Small Businesses
Before jumping into the ideas, let's discuss what benefits eco-friendly packaging can bring to your business.
Increases Sales
Bio-degradable or eco-friendly packaging can increase your sales dramatically. Buyers who value the environment would prefer to buy from your business. There is a high chance that they will buy again from your store..
Attracts New Customers
Your eco-friendly packaging makes you highly likely to get new customers. To attract new buyers, you can use the buzzwords like eco-friendly, reusable, compostable, etc.
Existing customers might also refer your business to their peers if they are impressed.
Competitive Advantage
If two businesses are selling the same product, an environment-loving customer will most probably buy from the one that uses eco-friendly packaging. That gives a competitive advantage.
Elevates the Brand's Image
Finally, eco-friendly packaging uplifts your brand's image for good. It earns you extraordinary respect that will benefit you in many ways.
It typically works great if you are running a private label business.
Ideas for Eco-friendly Packaging for Small Businesses
The following are the latest eco-friendly packaging ideas for small businesses.
The ideas are in no particular order. You can implement the one that best fits your business objectives.
Here we go!
1. Simple Paper Box Packaging
Don't worry if you are in the start-up phase and can't afford to invest a lot in packaging. You can use simple box packaging made of hard paper.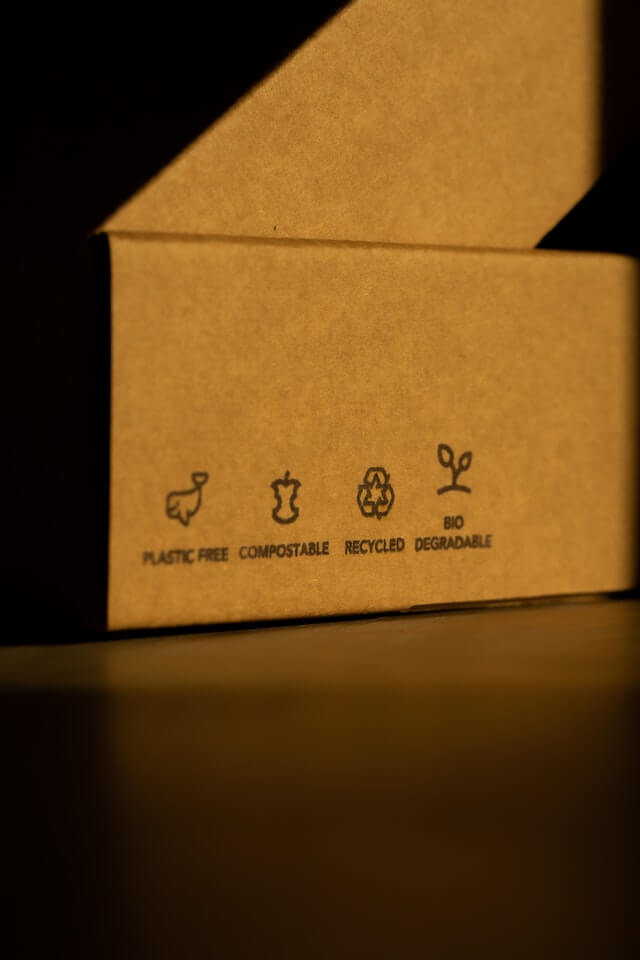 Paper boxes are eco-friendly and they are readily available in the market. If you want to add some innovation or design to it, you can just add your company logo or a tagline using simple printouts.
Don't forget to mention that your cardboard boxes are eco-friendly so your customers know that you value the environment even though your packaging is simple.
Salient Features
Low-cost packaging
Recycled kraft
No customization required
Easily available
2. Fabric Packaging
You can also use fabric to pack your products in style. You may have to pack it inside the traditional box for writing addresses, etc.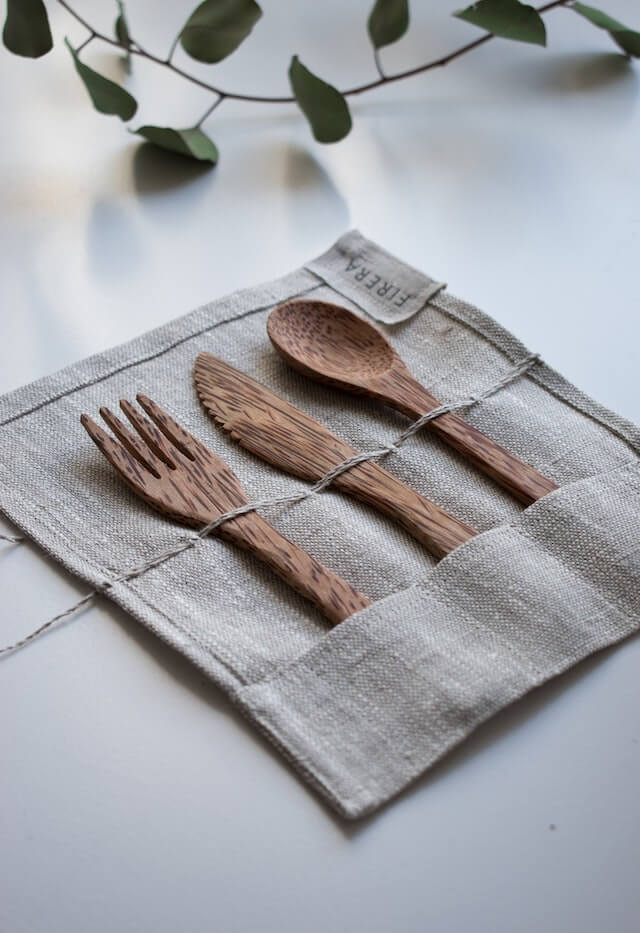 Your customers would love to have their products treated so well. Plus, they would also value your packaging idea. They can use this packaging to keep those products inside for future use.
This will keep reminding them of your business.
Salient Features
Simple and lightweight
Reusable for your customers
Great flexible
Meant for specific products only
3. Reusable Packaging
Reusable packaging refers to the type of packaging that can be used over and over again. It can either be used by your customers for storing their personal goods or by others who get hold of this packaging.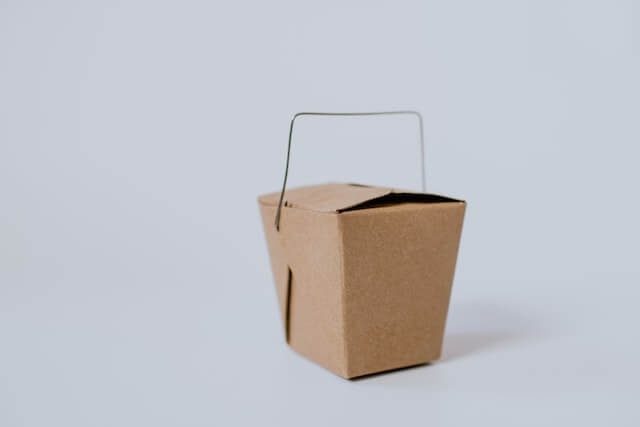 You just need to work on the design of this packaging. The more impressive and innovative it is, the more the chances of it being reusable. Just don't forget to label it with a "reusable" tag.
Salient Features
Multipurpose
Innovative and stylish
A bit expensive
4. Paper Bags Packaging
Paper bags have gradually started replacing plastic bags. So, it is high time to introduce it in your business as soon as possible.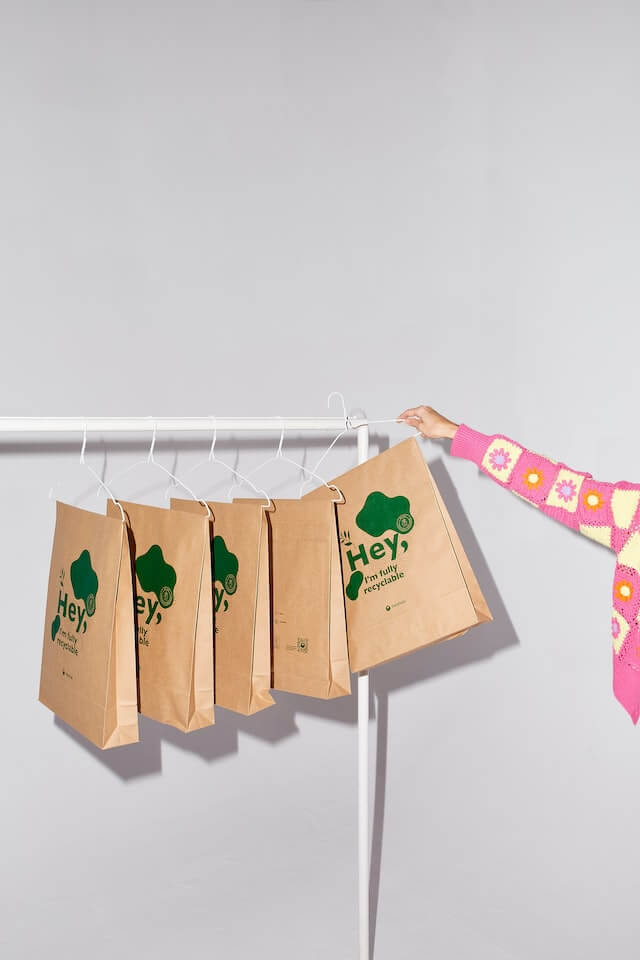 The time is not far when it may be mandatory for all businesses to use paper bags instead of harmful shopping bags.
So, why not implement it proactively to earn a good reputation? You can brand your paper bags attractively so that it speaks volumes about your business.
Just try to give an impression to the end-users that you have done it to save the environment.
Salient Features
Simple and useful
Low-cost packaging
Promotes brand's name
5. Themed Paper Box Packaging
These are paper boxes that are printed and colored according to your brand's theme. Although it may be a bit expensive, it can attract many customers which is always good for the business.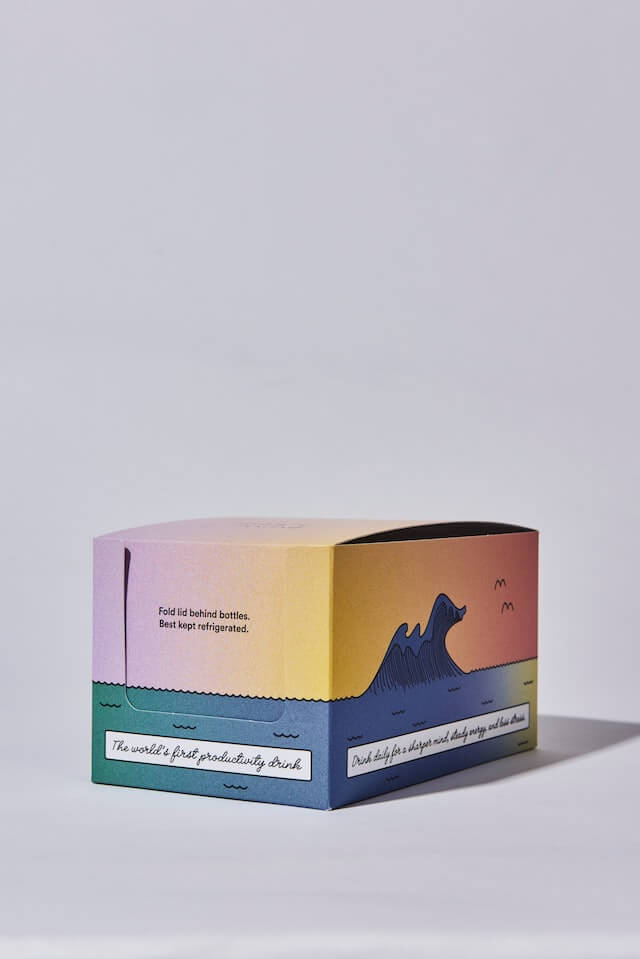 You may not have to spend much on its design. A simple theme and business would also suffice.
Salient Features
Puts a strong impact on customers
Makes the products valuable
A little expensive packaging
6. Paper Mailer Packaging
You must have seen poly mailers that are mostly made of plastic. While some of them claim to be 100% compostable, the best is to go for paper mailers that everyone trusts to be compostable.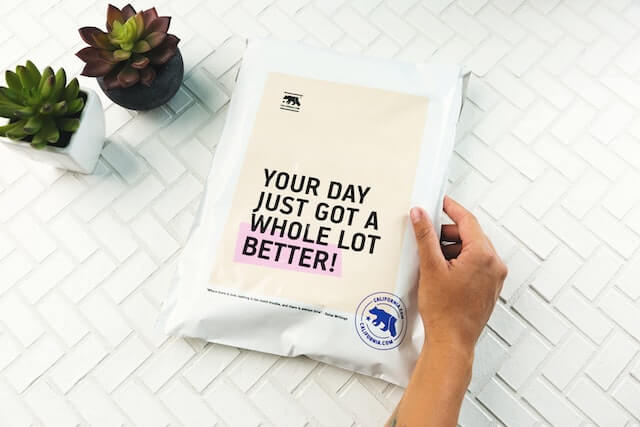 This will not be cost-effective for your business but will also look simple, decent, and elegant. It may also carry your business logo or any other detail that impress your customers.
Salient Features
Best for simple shape items
Easily compostable
Great user experience
Less product protection
7. Paper Wrap Packaging
Nothing can beat simplicity and decency. You can just wrap your product with a simple plain paper to give it a clean look.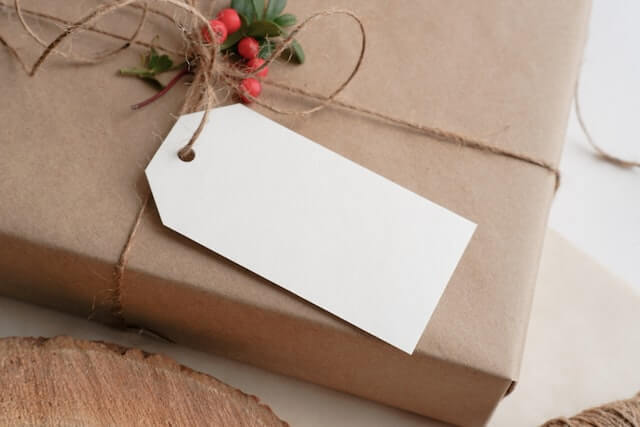 If that's not enough, you can attach simple cards with your environment-saving message. This will also provide you a fair opportunity to write anything interesting about your brand too.
Businesses often use writing paper as thin as tissue paper to support the environment.
Salient Features
Low-cost packaging
Simple design
Eco-friendly recycled paper
Provides hand-written message opportunity
8. Breathable Fabric Packaging
This packaging is made of porous fabric that holds the products while keeping them exposed to the environment. So, if your products need fresh air to remain intact, this is the packaging you should consider.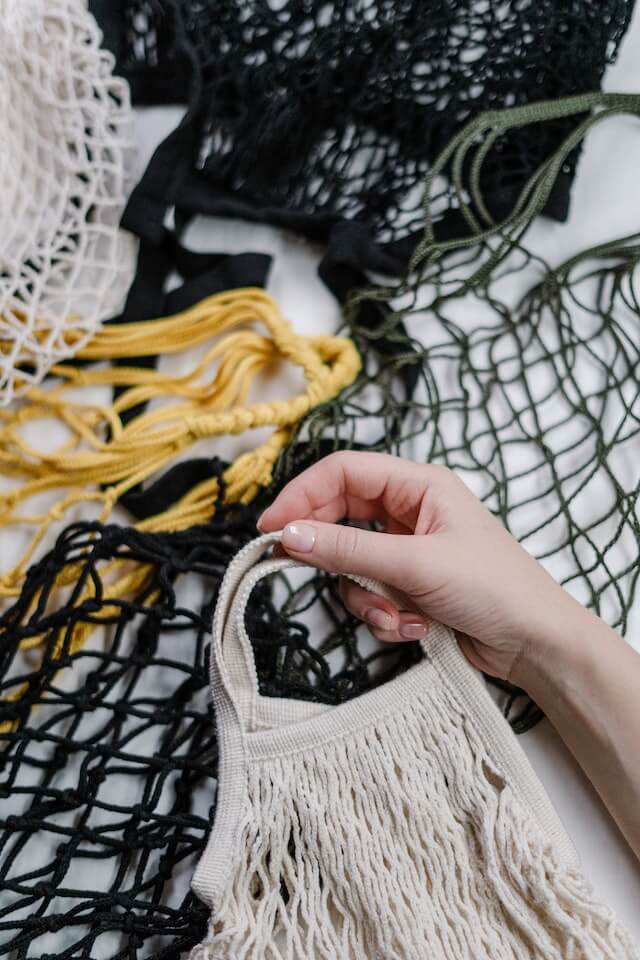 You can select the design of this packaging as per your product's features. Just make sure to attach a note with your packaging that delivers your eco-friendly message.
Your customers will value these bags as they can also use them for their personal items.
Salient Features
Best for perishable items
Reusable by your customers
Long-lasting packaging
9. Seed Paper Bags
These bags have seeds embedded inside the paper so if a user throws it on the ground, it has the ability to grow plants anywhere. Amazing concept, isn't it?
Just look closely at the picture below. The dots you see on the bags are seeds.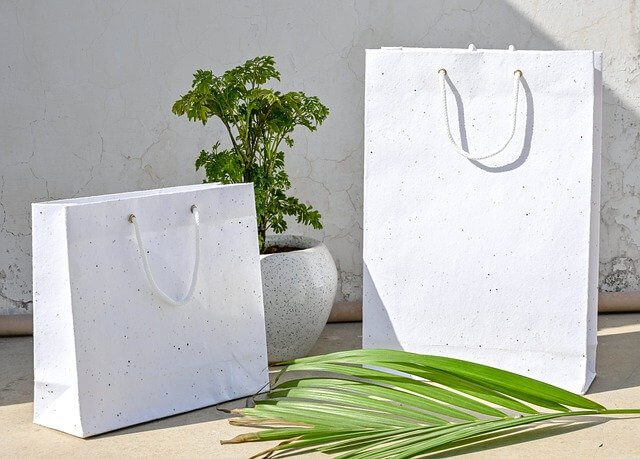 Many businesses that have adopted this packaging have nailed it – making it one of the most effective methods to conquer your eco-friendly customers.
Although this packaging will require a higher investment, you can always cover it up in your prices. Your customers who are passionate about the environment will still buy from you.
Salient Features
Higher brand endorsement
True recyclable packaging
Home compostable
Possibility to increase profit margins
10. Green Shopping Bags
These bags look like the usual shopping bags for groceries. They are non-woven so they can easily decompose. You can use these compostable bags with a special theme like the one shown below.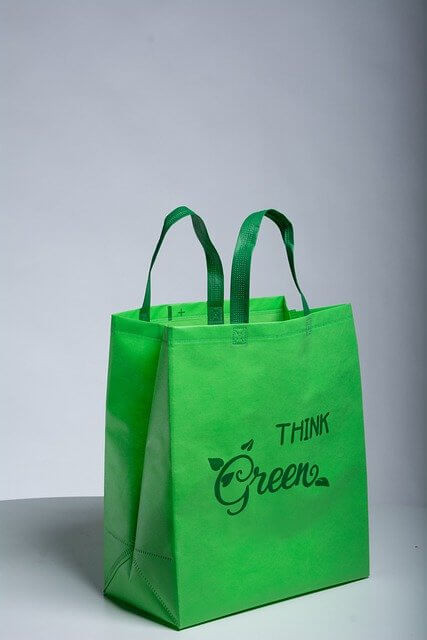 These bags are cheaper in cost. You can buy them in bulk for better price. They are strong and durable enough to use.
Your customers can also use them for other purposes. It would be good if you can print your company's logo so the end-users keep looking at it and start recognizing your brand.
These bags are equally applicable to online and physical store sellers.
Salient Features
Cost-effective packaging solution
Strong and reliable
Clear eco-friendly message
11. Compostable Mailers
You can also use special mailer packaging that is easily compostable. These mailers are usually small in size and are used to pack smaller and relatively invulnerable products – just like packing peanuts.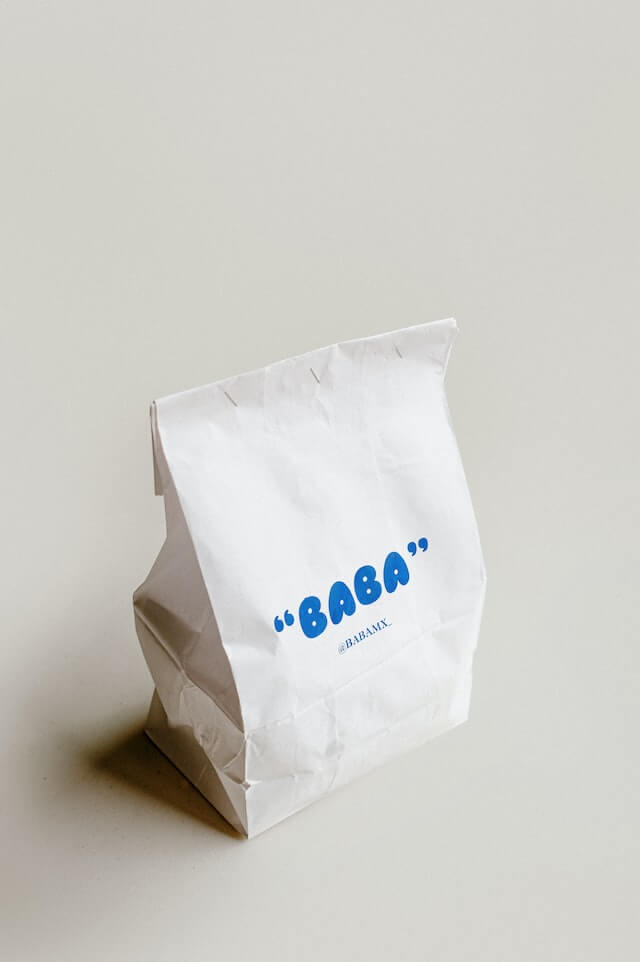 These mailers are often used to pack consumable items but can also be used to pack various other types of products. You can check if your products can fit in these mailers.
It can just be made up of compostable paper with something written over it. You can ask your mailer provider to write anything related to saving the environment.
If you are going for custom packaging, you would surely relate the message to your brand.
Salient Features
Simple and easily compostable
Best for eatables and related items
Low-cost packaging
12. Returnable Packaging
This can be one of the game-changing packaging ideas. You can offer returnable packaging to your customers in exchange for something beneficial – a discount on the next purchase. Just make sure that the packaging is strong enough to be used repeatedly.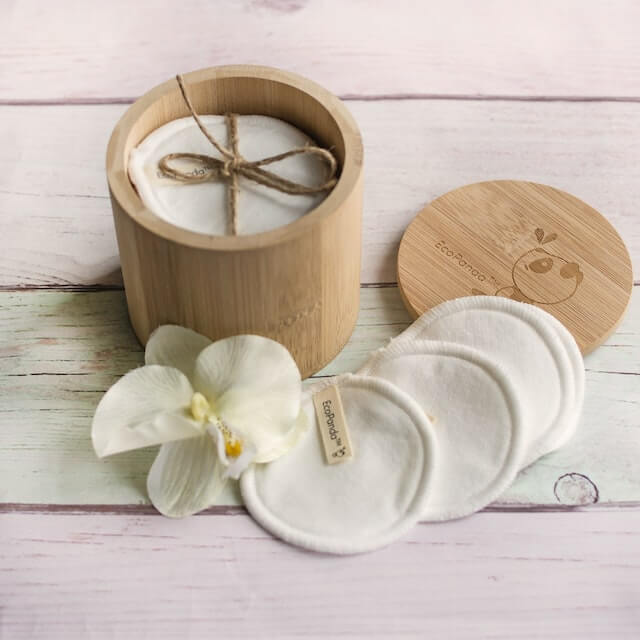 This idea can increase your sales and also strengthen your company's connection with your customers. You can call this program an effort to save the environment.
Just make sure that your customers return it undamaged.
Salient Features
Smart sales-boosting tactic
Saves costs for packaging every time
Secures repeat customers
FAQs about Eco-friendly Packaging for Small Businesses
Let's learn the answers to the most frequently asked questions about eco-friendly packaging for small businesses.
What Are the Eco-friendly Packaging Ideas for Large Businesses?
The same eco-friendly ideas we discussed for small businesses also apply to large companies. But they may be investing more in packaging.
For example, they can use small pallets to protect sensitive items inside the packaging which are then returned to couriers to save the environment.
What Are the Eco-friendly Packaging Materials?
Recycled material is often considered the best to develop sustainable boxes.
The following materials help develop environmentally friendly packaging.
Recycled or virgin paper pulp – cardboard
Kraft paper
Hemp extracts – hemp plant
Agricultural waste – mushrooms
Seaweed
Fruit and vegetable waste
Sugarcane residue
Shrimp shells
Which Packaging Materials Are Not Eco-friendly?
Most people think that only plastic is the worst enemy of the environment. That's almost correct but many other materials are hazardous enough to damage the environment.
So, you should avoid using the following materials, which are not easily biodegradable.
Wooden pulp cardboards
Bubble wraps
Aluminum foil
Plastic sheets
Polymers like low-density polyethylene
Polystyrene foam
Glass
What Packaging Is the Cheapest and Most Eco-friendly in E-commerce?
The cardboard boxes that most sellers use are the cheapest and most eco-friendly in e-commerce. That's the reason it is widely used to deliver online orders.
These cardboard boxes are usually corrugated and are recyclable. You can rely on these boxes if you are not ready to introduce anything unique while still being eco-friendly.
Can You Customize Your Own Eco-friendly Packaging?
Yes. Designing your own eco-friendly packaging can be simpler than you think. You can use the usual packaging like the corrugated boxes and tweak it to turn it into customized eco-friendly packaging.
There are various ideas for doing it. Some of them are mentioned below.
Paste your customized branded stickers on the boxes to deliver your eco-friendly messages.
Cover the boxes with special eco-friendly papers.
Use printed tape to make the packaging look unique.
Summary
Sustainable packaging is the need of the hour. Even if you don't care for the environment much, you would still have to play your part to reduce your carbon footprint when you start a business.
This will not only increase your brand's credibility but will also give you mental satisfaction.
Why use harmful packaging when there are friendly alternatives available? If you want to source eco-friendly packaging from the best suppliers in China, ask for a free quote and we will guide you through everything.