Packaging and e-commerce go hand in hand. When you have limited control over your products to impress your customers, you can rely on creative packaging ideas to lead in the ever-competitive field of e-commerce.
As most online businesses don't have a physical shop, the packaging serves as a tangible thing to remind your customers about your business.
But what are small business packaging ideas that can serve the purpose within your budget?
Let's find out.
Why Is Packaging Important for Small Businesses?
Unique packaging can make your product stand out in private label or white label businesses.
Following are the top 10 benefits of using good packaging.
Provides better protection to your products
Increases brand recognition
Provides memorable customer experience
Elevates brand's value
Helps get repeat orders
Helps avoid extra charges for volumetric weight
Increases customer base
Gives competitive superiority
Earns more customer reviews
Helps get more social shares
So, we can say that packaging is more important for small businesses than big ones.
Top 15 Creative Packaging Ideas for a Small Business
Let's find out the creative packaging ideas that a small business can use to increase its credibility. Most of these ideas are innovative and require minimum investment.
In no particular preference, the following is the list of top 15 packaging ideas for a small business. You can decide which idea suits your business needs.
1. Minimalist Packaging
Minimalist packaging refers to the type of packaging that does not have many value-added features. It is one of the simplest forms with a slight touch of uniqueness.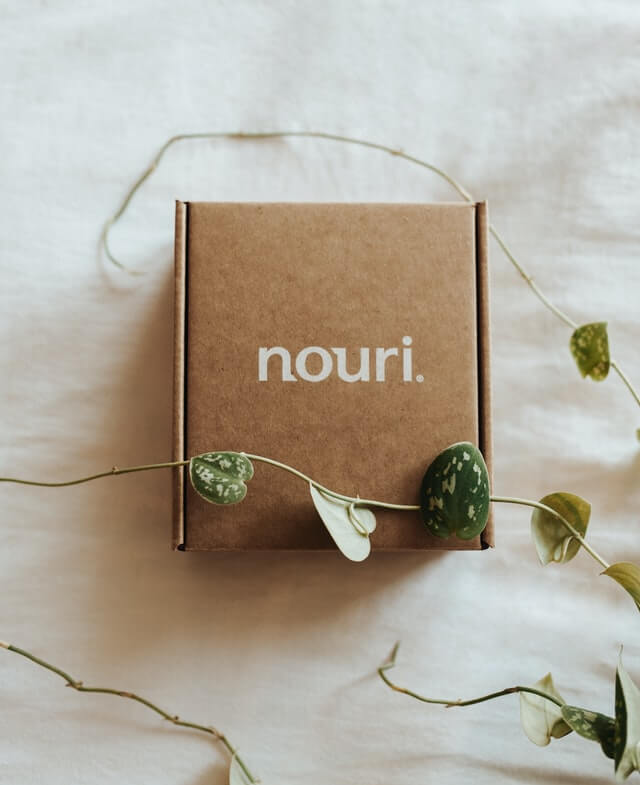 Salient Features
Cost-friendly
Requires minimum efforts
Offers a decent and simple look
Can be done with regular packaging
A good example of minimalist packaging is pasting a logo or tagline to a general mailer or box packaging.
This can also give the illusion to be custom packaging and can also promote your brand and give it a decent look.
This type of packaging is one of the cheapest solutions for small businesses.
2. Labeled Packaging
As the name suggests, you can use unique labels to make the regular packaging unique and noticeable.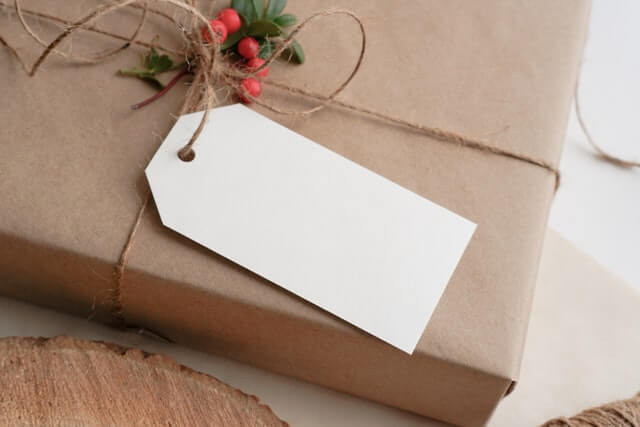 Salient Features
Minimum costs
Liberty to print anything on labels
Elevates brand's image
These labels can come inside or outside the packaging. You can make a strong visual impact by using tags with striking colors.
The label information can be about your brand, product, or a message for your customer.
You can get a whole bunch of labels printed once and use it with every packaging.
3. Inserts Packaging
This type of packaging uses the inserts included inside the packaging. The inserts have to be valuable to the customers.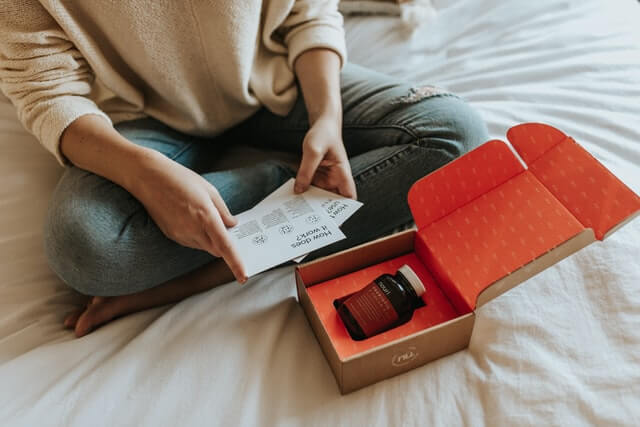 Salient Features
Simple and low-cost packaging
Can be used with regular or custom packaging
Provides an opportunity for cross-selling other products
Opportunity to deliver your messages directly to the end-users
The valuable inserts can be postcards, greeting cards, and how-to-use instructions.
If you invest heavily in them, better make sure they are worth attracting your customers' attention.
Although you can use as many inserts as you want, you should only include the most important ones so that the end-user does not ignore them in a hurry. And they must contain essential information about your business e.g. your logo.
You can also include promotional materials for cross-selling or upselling.
4. Sealed Packaging
Ancient seals still have their charm. This type of packaging uses a sealed stamp to tell the customer that the product inside is well protected and remained untouched during transit.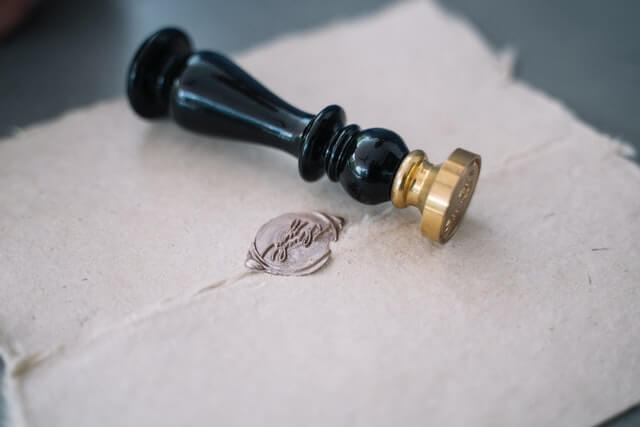 Salient Features
Indicate the product's superiority
Increases customer trust
Protect your products in a creatively unique way
Promotes your brand with stamped logo
Overshadow similar products
Opening up a seal adds more authenticity to the products and usually gives customers more pleasure than simple unboxing.
Try to get a sealed packaging with your logo stamped on it and put the seal on the opening of the package.
You can also mention in your online shop that your customers can return products with broken seals.
5. Taped Packaging
Taped packaging is another simple yet effective way of packaging. All you need to do is to get a tape with a special design and stick it on the parcels to make them more attractive.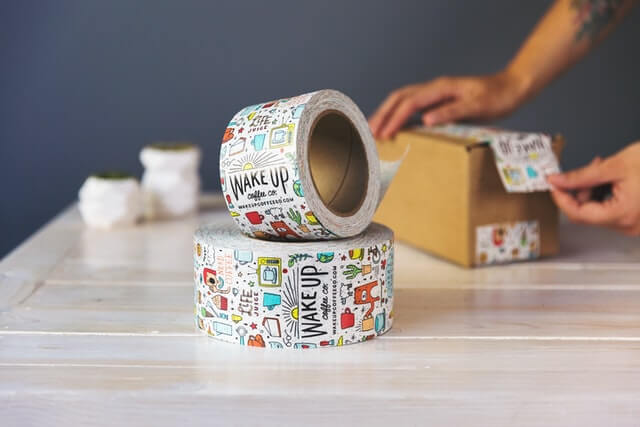 Salient Features
Simple and cost-effective packaging solution
Can be used with regular packaging
Your company's information on the tape promotes your brand.
In most cases, the tape also seals the packaging and the customer has to tear it away to access the product.
Although the tape gets wasted during unboxing, it still does its job of making the packaging attractive and professional.
You can get your custom printed tapes in bulk quantity and use them repeatedly on any kind of packaging.
6. Biodegradable Packaging
Harmful substances like plastic, chemicals, and other hazardous packaging materials are harming the environment. That's why using biodegradable packaging is the need of the hour.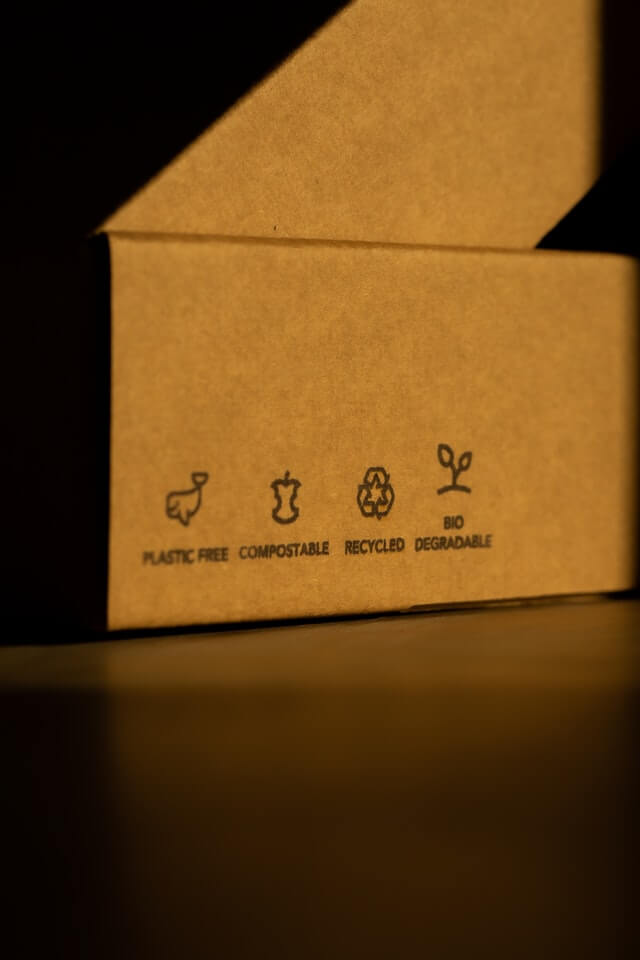 Salient Features
Promotes a special cause
Attracts environmentally conscious customers
Increases your brand's respect
Earns loyal and recurring customers
Greater competitive advantage
Potential for higher margins
Medium cost
Small business owners might only be interested in making profits instead of worrying about the environment's safety, right?
That's right to a certain extent but using biodegradable or eco-friendly packaging can also boost your sales. But how?
Consumers, especially in first-world countries, consider sustainability when they make a purchase.
Such consumers would highly appreciate getting their products in packaging that is compostable and can be recycled easily.
So, using biodegradable packaging will earn loyal customers. They may even be willing to pay extra for environmentally friendly products.
This type of packaging is not a new concept and is available at affordable price.
At the end of the day, you may also feel a sense of satisfaction that your business is doing what it can to save the world.
7. Holiday-Themed Packaging
This type of packaging is designed to target special events or occasions like Thanksgiving, Christmas, New Year, etc.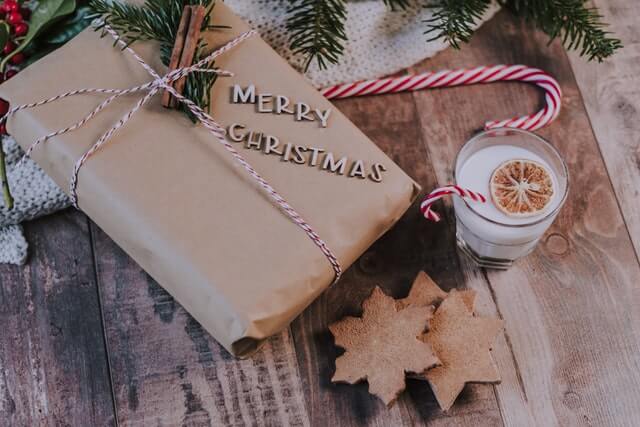 Salient Features
Targets a selected but a very broad audience
Offers the festive spirit that people are looking for
Easy customization
Can be used again for the recurring holidays
Some customers are quite excited about holidays and are most likely to notice a brand that engages them by its packaging.
From another perspective, holidays are the best time for people to send gifts and you can attract a huge flow of online buyers.
If your online shop shows that your packaging is specially themed according to the holiday, a buyer will be easily convinced to buy a particular product from you.
It can be designed easily. Attaching a postcard or a sticker on the packaging that shows the holiday is sufficient.
As this is a popular concept, just remember to make it creative enough to stand out from others.
8. Transparent Packaging
Transparent packaging is designed in a way that a customer can see what's inside the packaging even before unboxing.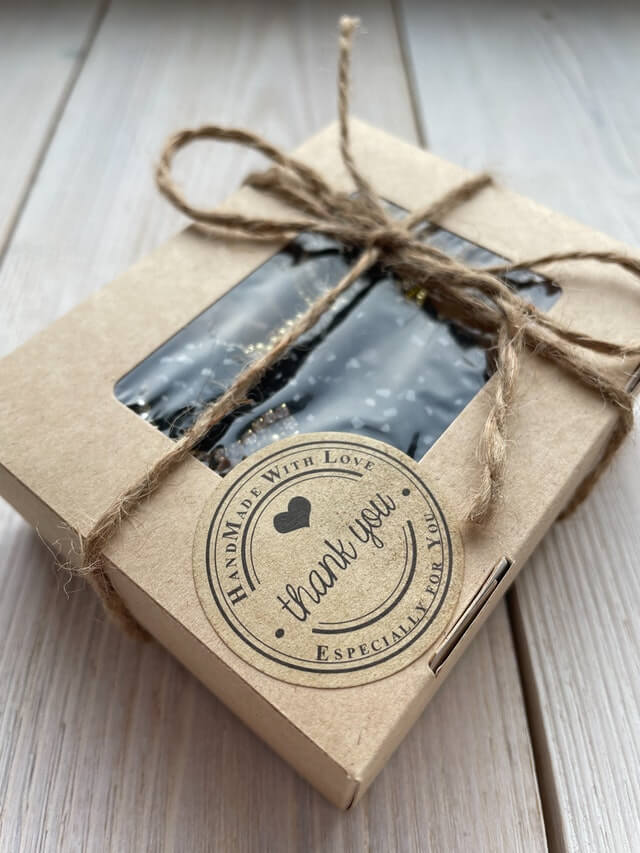 Salient Features
Provides product transparency
With the fuss of confirming what's inside the packaging
Increases customer trust
Time-consuming but more creative
Medium-cost packaging
You need to be a little creative to design this packaging. You can have transparent sheets cut to the dimensions of your products and have them pasted in your packaging.
This will make the product visible inside the packaging so the end-user knows he has received what he ordered.
Owing to its design, the customers can repack the product in the same packaging after opening it.
You can paste special messages on this packaging to improve its presentation.
9. Community Packaging
This is a very specific type of packaging that is meant to attract a particular community. For example, you can demonstrate a contribution to the skull or vintage community through your packaging.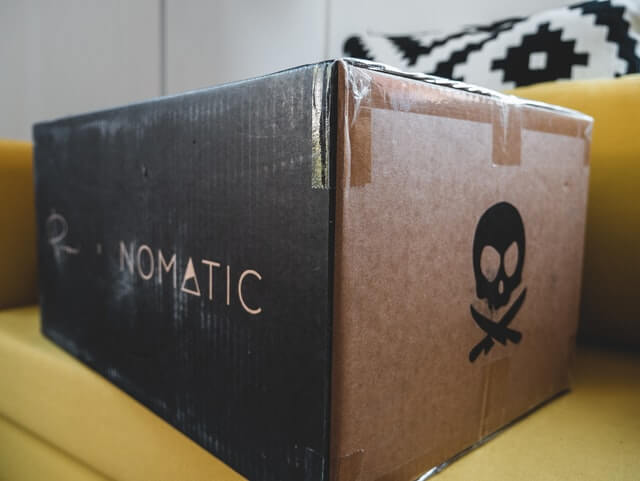 Salient Features
Relates your company to a special cause or community
Earns loyal and recurring customers
Potential for higher margins
Low-cost packaging idea
You should only use this type of packaging if your products are meant for a specific community.
This packaging is not costly. You just have to stamp the community's logo to relate to them.
You can target special causes, trends, and groups so that they become passionate about your brand.
The highly specific communities like LGBTQ and Vegan can be targeted easily just by adding their logo to your packaging.
10. Company-Themed Packaging
This packaging is exclusively designed according to your company's theme. This gives a unique look to the package that solely promotes your brand along with a special tagline or slogan of your company.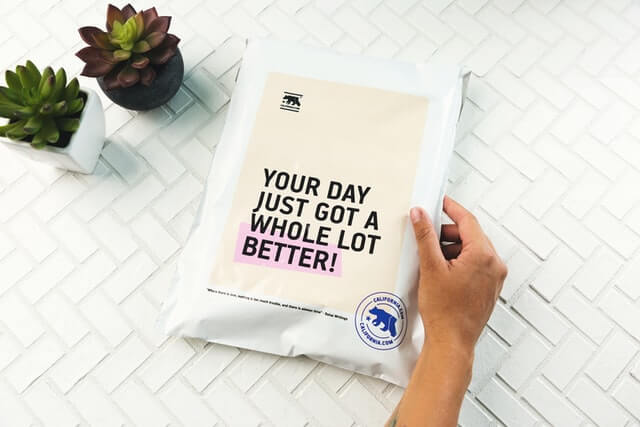 Salient Features
Gives a premium look to the packaging
Earns a high value for a brand
Increases customer trust
Higher cost packaging
As this packaging would be bearing your company's theme, you have to be certain that the packaging material is of high quality.
That's a way of telling your customers that your products are of the same quality too.
Make sure to use a single theme on your packaging and online shop so that your customers can relate easily.
There are two ways of doing it. You can either design a fully customized packaging or cover the general packaging with the themed sheets.
11. Handwritten Packaging
This is one of the most economical yet powerful packaging ideas for a small business. This type of packaging comes with a handwritten message for the end-user.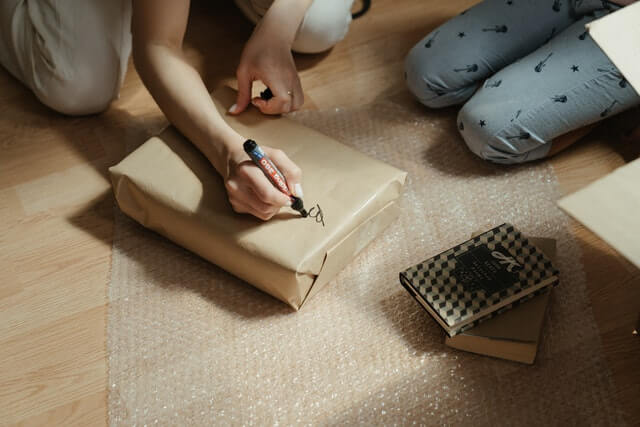 Salient Features
More effective marketing strategy
More creative freedom with a personal touch
Increased noticeability
Low-cost packaging solution
All you need to do is to wrap the general packaging with plain white or brown paper around it and write something short and attractive to impress your customers.
This can be a thank you message or anything you want to say to your customer.
A handwritten message takes your customer out of the digital world and leads him to read the message and notice the brand.
As a small business might be having a few monthly orders at the start, writing a line on every packaging should not be a problem.
You can hire a dedicated team or shift to other packaging ideas if you start getting a lot of orders in the future.
12. Seasoned Packaging
Some businesses sell seasonal items. This type of packaging is especially meant for them. It focuses on using special packaging according to the season.
Salient Features
The same packaging can be used for recurring seasons
Promotes cross-selling of your other seasonal items
Targets a wide general audience
Medium-cost packaging solution
If you sell items related to particular seasons, this packaging can increase your business manifolds.
You can wish the customers by including a list of season-related precautions in this packaging.
You can also include a brochure that mentions must-have products for that season available at your store.
Consider a brochure promoting travel-related products for the upcoming holiday season.
As the seasons change, your customers might develop an opinion that your brand is the best for all seasons.
Not only can it increase your sales but it will surely elevate your company's reputation.
13. Gift Box Packaging
This type of packaging uses gift boxes and delivers the products in a presentable form to make the receiver feels more excited.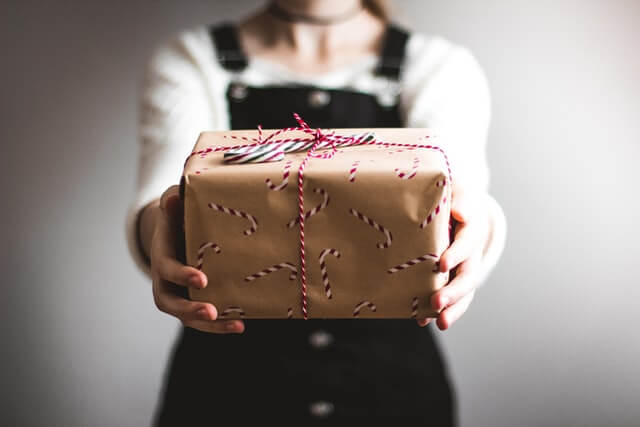 Salient Features
Better use experience
You can use pre-made shipping boxes with a special design.
Can be customized by putting special messages inside – Happy Birthday, etc.
Low-cost
Sending online gifts is a blessing for an e-commerce company. But if your packaging is not worth the gift, you may lose such orders.
As customers are everything for a small business, you can turn end-users into your customers by designing the packaging in a way that warms their hearts.
Gift box packaging is not too expensive. You can make the packaging presentable with simple beautifiers like colorful papers, ribbons, etc.
14. Paper-Covered Packaging
This simple technique is to make your flat packaging more attractive by covering it up with exotic paper sheets.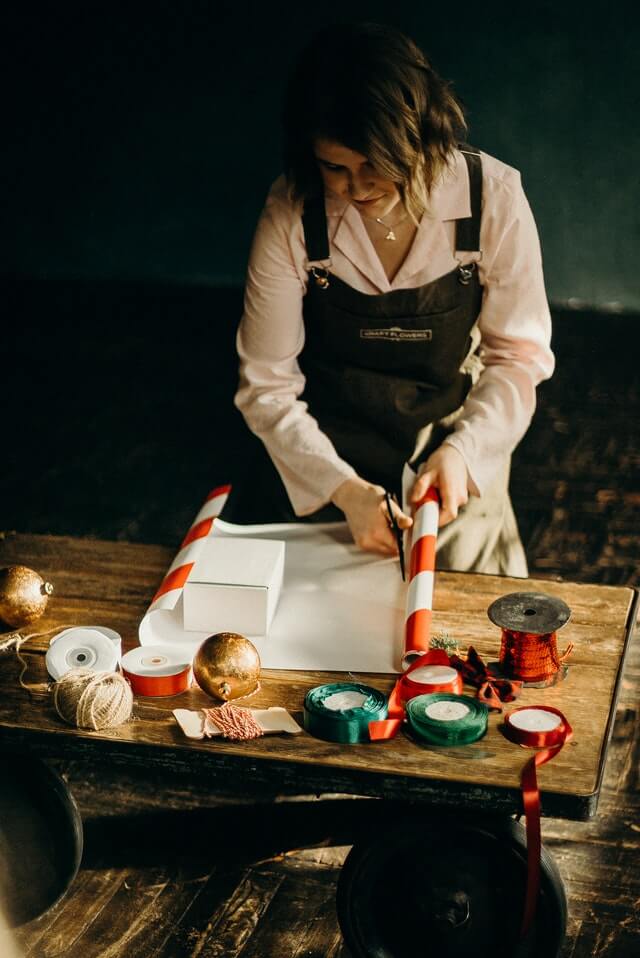 Salient Features
Makes the packaging more presentable
Requires extra efforts
Cheap packaging solution
Can be used with every parcel
If you don't want customized sheets, you can use an ordinary sheet of paper to cover your existing boxes.
For a better effect, you can paste the logo of your company. But this can be time-consuming if you have to ship a lot of orders.
A tip in this regard is to get your boxes covered in advance so that you can just put the product inside and ship them right after receiving an order.
15. Uniquely-Shaped Packaging
How about changing the shape of the packaging altogether to give your customers a completely different unboxing experience?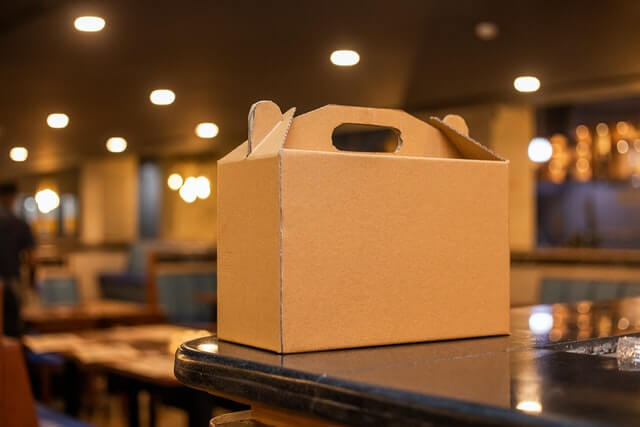 Salient Features
Provides memorable experience
Attracts good customer feedback and repeat orders
Creates a sense of brand exclusivity
High-cost packaging
This type of packaging can be so effective that a customer can place repeat orders just because of your unique packaging.
Another advantage is that a customer can use this packaging for other purposes as well – storing his house stuff, etc. This will keep reminding him of your company.
FAQs about Small Business Packaging Ideas
Read the answers to the following frequently asked questions to master the art of small business packaging ideas.
What Are the Common Types of Packaging in E-commerce?
The most common types of packaging in e-commerce are listed below.
Box Packaging – Paper kraft, corrugated, and cardboard boxes, etc.
Mailer Packaging – Bubble mailers, wraps, pads, etc.
Bag Packaging – Plastic bags, poly bags, paper bags, etc.
Custom Packaging – Boxes or bags printed, designed, or shaped in unique ways.
What Is Creative Packaging vs. Traditional Packaging?
Most of the time, there is very little difference between creative and traditional packaging. Traditional packaging is without any customization while creative packaging utilizes minor changes to make the packaging more attractive.
You can turn a traditional packaging into a creative one just by having the following simple add-ons.
Your company's logo
Colorful ribbons
Special labeling
Greeting cards
How Do I Start a Small Packing Business?
If you are passionate about packaging and you are creative too, you can start a packaging business because there is already a crazy demand for packaging in e-commerce.
You can take help from the following steps to start a packaging business.
Select your product niche for packaging.
Get registered as a packaging provider.
Get paid apps and software for designing packaging ideas.
Contact e-commerce sellers, especially the new ones for easy orders.
Start with fewer orders, get your samples approved, and make any changes if required.
Increase the number of customers and packaging types.
Summary
Product packaging is an ingenious approach. If you sell something special, make your customers realize this by packing it specially.
While expensive packaging can be attractive, it is difficult for a small business to afford it at the start. That's why we shared the list of innovative packaging ideas for your small business with affordable price points.
These packaging ideas have the potential to give an impression to your customers that you are the OEM even if you resell the products from other manufacturers.
Do you want to source shipping boxes or packaging material at the cheapest costs from China? Or do you want to customize packaging for brand recognition? Ask for a free quote today and embrace the world of attractive packaging.