When it comes to underwear, the fabric is everything. It can make or break the garment's comfort, fit, and durability. But, with so many different types of underwear fabric available, choosing the best one for your needs can be overwhelming.
In this article, we'll take a closer look at some of the most popular underwear fabric types for men and women, and discuss their respective pros and cons.
So, whether you're a retailer, lingerie designer, or looking to start your own underwear brand, our underwear fabrics list will help you find the perfect match.
Let's dive right in!
Underwear Fabrics for Women
We'll divide this list into fabrics for women's underwear and fabrics for men's underwear. However, note that many of these fabrics are often used for both men's and women's underwear, such as cotton, for example.
Having said that, let's start with the best women's underwear fabrics.
Cotton Jersey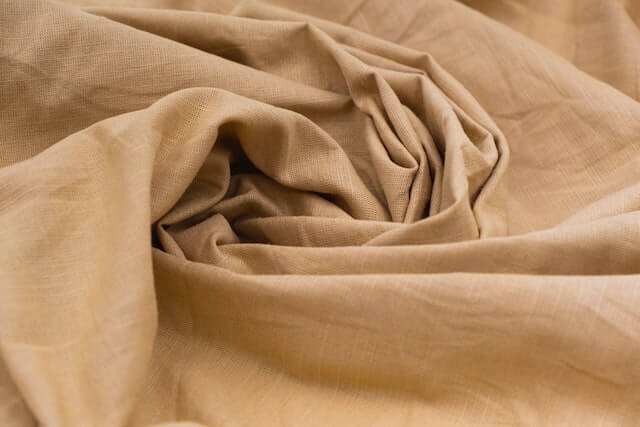 Cotton jersey is a soft and breathable fabric used in everyday underwear, made by interlocking loops of thread rather than weaving them.
This fabric provides additional elasticity, allowing it to stretch and retract easily. While other materials like polyester can be used to make jersey knit underwear, it's best to opt for authentic cotton jersey knit for ultimate softness and breathability.
Pros:
Comfortable and breathable
Elastic and stretchy
Durable
Cons:
May shrink after washing or lose shape over time
Absorbs moisture and takes longer to dry
100% Cotton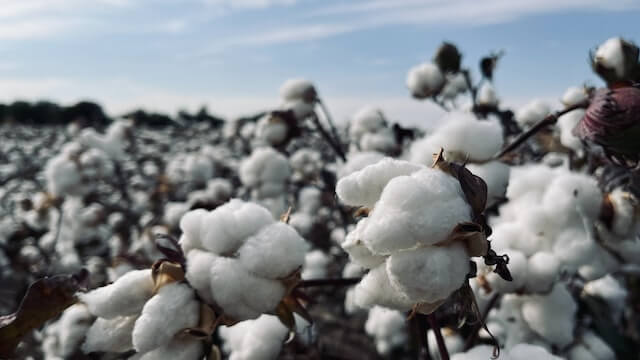 100% cotton is an excellent choice for underwear. Health experts recommend it for its breathability and ability to absorb moisture, reducing the risk of irritation and infections.
Cotton is a soft and comfortable material, making it a popular choice for everyday wear, including women's panties and men's boxer shorts.
However, cotton may not be the best choice for athletic activities as it doesn't wick away moisture well. In such cases, it's recommended to find a fabric that can move sweat away from the skin to prevent chafing and infections.
Pros:
Comfortable and breathable
A natural fiber
Suitable for men's and women's underwear
Great moisture-absorbing properties
Cons:
Lacks moisture-wicking properties
Lacks elasticity and can lose shape over time
Cotton Blends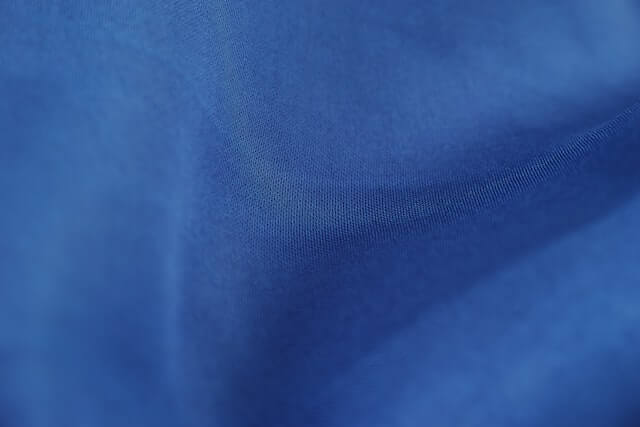 To reduce the cost of cotton, manufacturers often blend it with synthetic fibers and end up with fabrics like polycotton.
Although these blends are less expensive, they still offer decent breathability and softness due to the high percentage of cotton fibers.
Best of all – the added synthetic fibers can even reduce the fabric's shrinkage.
Pros:
Cheaper than 100% Cotton
Good breathability and softness
Better durability and less shrinkage
Cons:
Not all-natural
Can vary in quality
Silk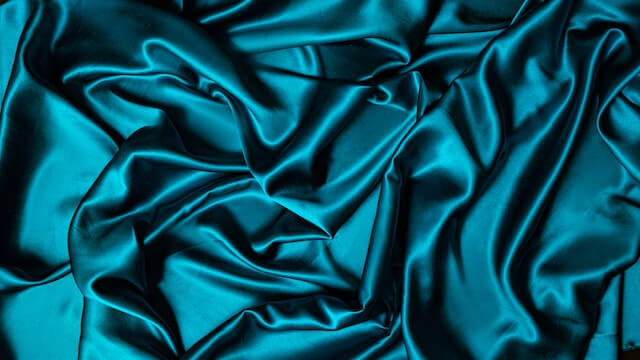 On the more sophisticated side of the spectrum, we have silk as one of the most luxurious fabrics for underwear. This smooth and shiny material is produced by silkworms, making it more expensive than other fabrics.
Silk has sweat-wicking and moisture-wicking properties, making it comfortable and practical. Additionally, silk is hypoallergenic and an excellent choice for sensitive skin.
Pros:
A luxurious fabric suitable for high-end lingerie
Great moisture-wicking properties
Soft, smooth, and comfortable
Hypoallergenic and great for sensitive skin
A natural fabric
Cons:
More expensive than other fabrics
Requires special care and maintenance
Satin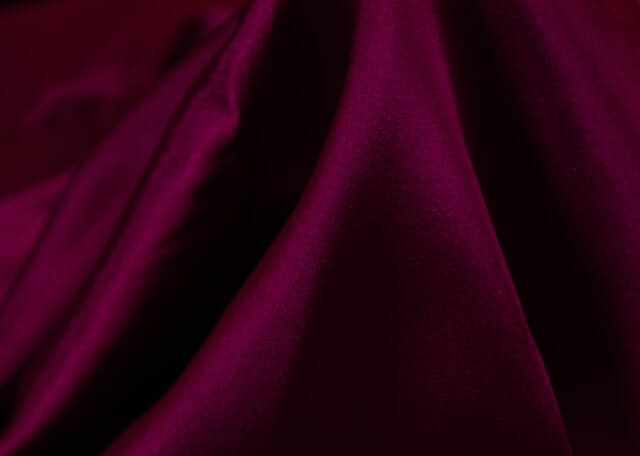 Satin is a shiny, soft fabric often used to make fancy and pretty lingerie. It's affordable and great for special occasions. Today, satin is usually made of polyester, which is not as expensive as silk. It's the way the fabric is woven that makes it look silky.
Although it may not be the best for everyday wear because it doesn't allow your skin to breathe, it's still a good choice for special-occasion underwear.
Pros:
Soft and smooth
More affordable than silk
Great for fancy underwear or lingerie
Cons:
Not suitable for everyday wear
Not breathable
Mesh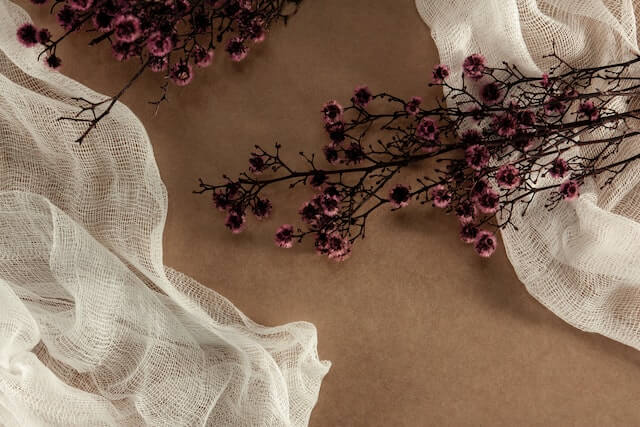 Mesh underwear is becoming more popular because of its lightweight and breathable design. Due to these properties, it's one of the best choices for pregnant women seeking comfort.
Originally intended for sports, it's now available in different materials, although polyester or nylon are the most common. The visible holes in the weave of mesh fabric allow for ventilation and coolness against the skin.
Pros:
Great for sportswear and post-pregnancy underwear
Breathable and comfortable
Can be made from different fabrics
Cons:
Not suitable for all types of underwear
More difficult to find suppliers
Lace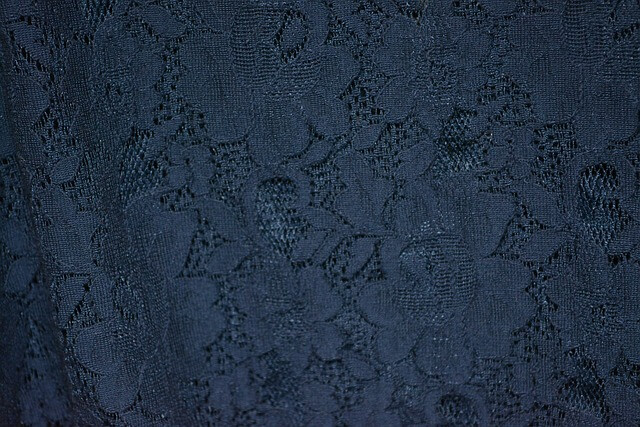 Lace is a popular lingerie fabric for panties and bras. It adds a touch of femininity to all types of women's underwear.
To produce the well-known intricate lace patterns, manufacturers unusually use nylon fibers blended with elastane for stretch or even things like cotton if necessary.
Lastly, to add to the comfort, lace underwear is usually lined with cotton or a similar fabric.
Pros:
Adds a delicate and feminine touch to underwear
Can be made from a variety of fibers such as cotton, silk, or a synthetic fiber like nylon
A variety of patterns and designs available on the market
Cons:
Not suitable for all types of underwear
Requires special care
Easy to tear and not as durable as other fabrics
Florence Net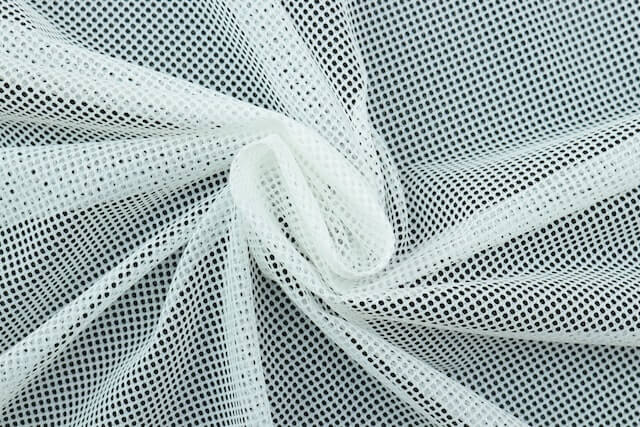 Florence net is a type of fabric that is often used for making panties and special occasion lingerie. Although it may look fine and delicate, it's actually a strong and durable material.
The net fabric has a 4-way stretch, which allows for a lot of movement, making it an ideal choice for comfortable yet fancy panties.
To provide support and structure, the fabric is usually finished with lace trim. Florence net knickers are lightweight and transparent, making them breathable and perfect for lingerie.
Pros:
Breathable and lightweight
Strong and durable
Great for lingerie
Cons:
Transparency and lack of coverage
Prone to tearing or rips
Organza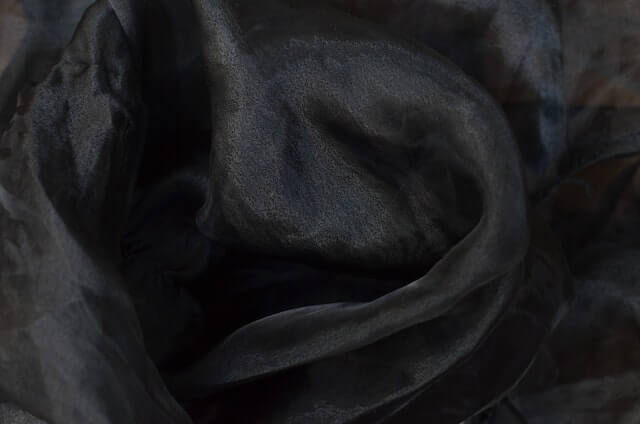 While it may not be the first fabric that comes to mind for underwear, organza can actually be a great option for lingerie. Its sheer and breathable nature makes it an excellent choice for intimate apparel.
However, organza is delicate, so it may not be the most practical choice for everyday wear. Plus, it may require special care when washing and storing to maintain its delicate texture and appearance.
Pros:
Great for elegant and fancy lingerie
Sheer and breathable
Smooth and shiny
Cons:
Delicate and prone to tears
Not suitable for everyday wear
Merino Wool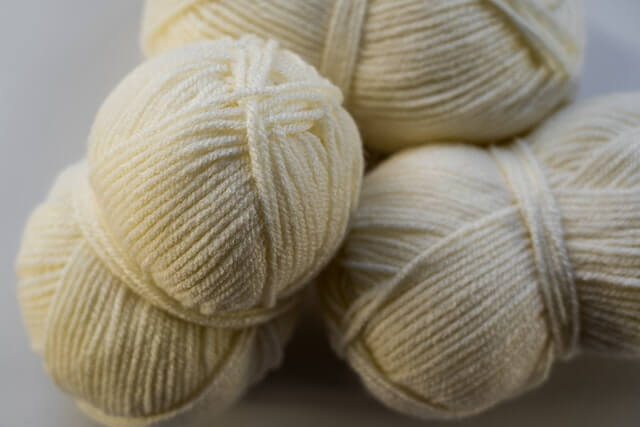 Merino wool is a natural fiber that's excellent for thermal underwear. Merino fibers are much finer and softer than traditional wool, which means they're less itchy and feel more comfortable against the skin.
Lastly, Merino wool can regulate body temperature, keeping the wearer warm in colder temperatures and cool in warmer temperatures.
Pros:
Self-regulates the body temperature
Great for thermal underwear
An all-natural fabric
Moisture-wicking and breathable
Cons:
Not suitable for all types of underwear
Requires special care and maintenance
Viscose (Rayon)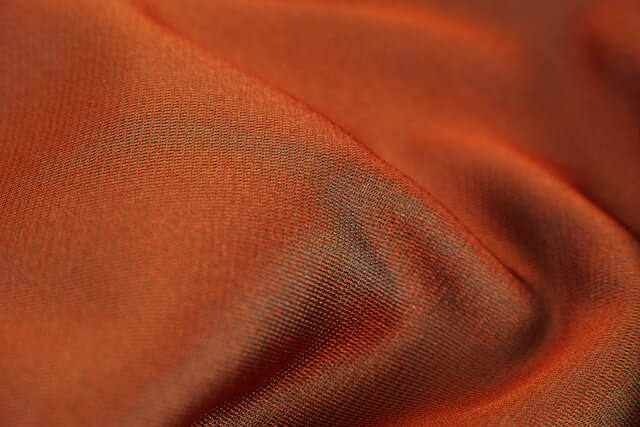 Viscose rayon has been used for decades as a versatile fabric for intimate apparel. As the oldest manufactured fiber, it's well-known for its softness, lightweight feel, and excellent moisture-wicking capabilities.
Due to their smooth texture and luxurious appearance, viscose rayon fabrics are often compared to silk. Lastly, this fabric has a great drape and a subtle sheen, adding an elegant touch to any lingerie design.
Pros:
Soft and lightweight
Great moisture-wicking properties
Excellent drape and sheen
Cons:
Not the best breathability
Can retain odors
Spandex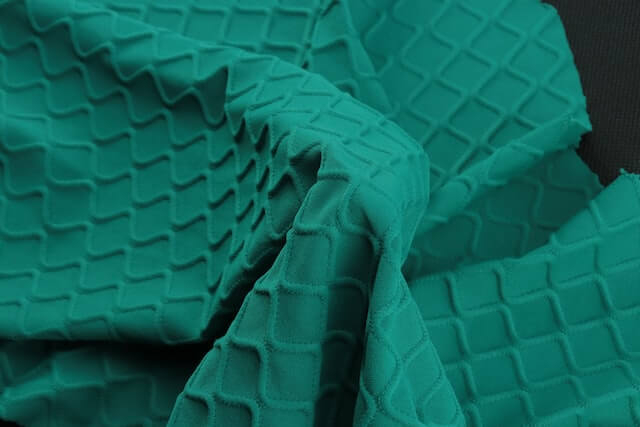 Although Spandex is not the best choice when it comes to underwear due to its lack of breathability, it's still a popular addition to blend fabrics when elasticity and shape are needed.
Having said that, it's understandable why Spandex is a popular fabric for certain types of underwear, such as shapewear or seamless underwear that needs to be perfectly fitted.
Pros:
Adds elasticity and stretch to fabrics
Great for shapewear or activewear
Cons:
Not the healthiest underwear choice due to its lack of breathability
Hemp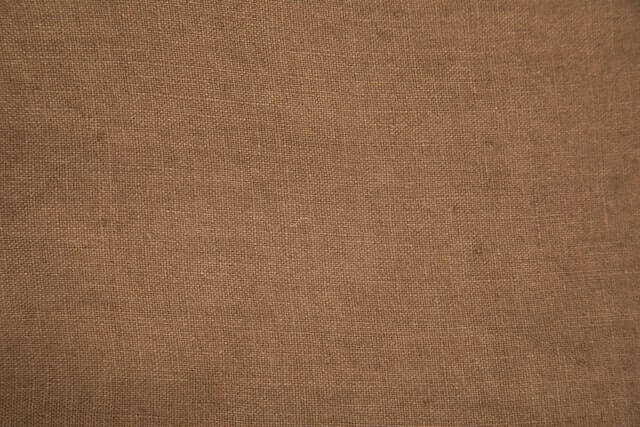 Hemp is a unique and sustainable option for underwear that offers a range of benefits. Its key advantages are its natural anti-bacterial and anti-microbial properties, which help prevent odors.
Another great feature of hemp fabric is its incredible durability, making it a great investment for long-lasting underwear.
Pros:
Breathable and moisture-wicking
Anti-bacterial and anti-microbial
Durable and sustainable
Cons:
More difficult to find a suitable supplier
Fewer varieties of underwear available
Polyamide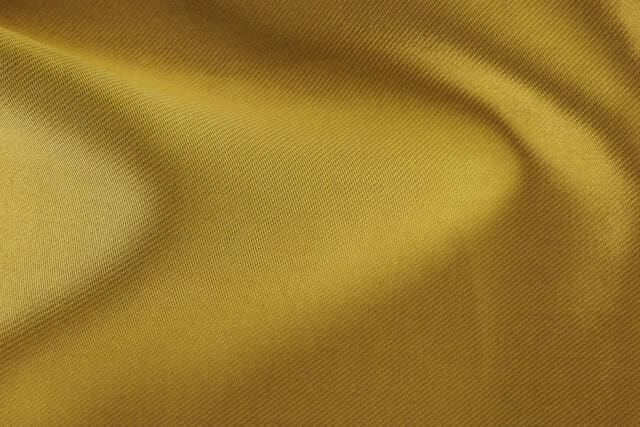 Polyamide is another popular choice of fabric for panties and boxer briefs. This fiber is known for its exceptional strength and durability, retaining its structural integrity even when wet.
In addition, polyamide is highly elastic, making it an ideal choice for form-fitting underwear. Unlike natural fibers, polyamide is easy to maintain and resistant to creasing.
Pros:
Soft and comfortable against the skin
Great moisture and sebum-wicking properties
Perfect for form-fitting underwear
Durable and strong
Cons:
Not as breathable as natural fibers
Not the most sustainable fabric choice
Underwear Fabrics for Men
Now, let's look at some underwear fabric types often used for men's undergarments such as boxers, briefs, etc.
Bamboo Viscose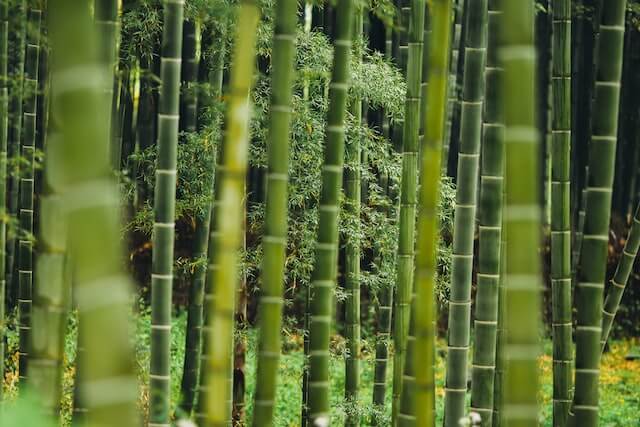 Bamboo viscose is an incredibly comfortable and super soft fabric, especially for those with sensitive skin. It's lightweight and thermo-regulating, keeping you cool in the summer and warm in the winter.
Additionally, bamboo fabric has anti-bacterial, anti-fungal, and hypo-allergenic properties, making it a good choice for all-day wear. Finally, its moisture-wicking properties make it ideal for long periods of sitting while working or traveling.
Pros:
Extremely soft and comfortable
Thermo-regulating and moisture-wicking properties
Anti-bacterial, anti-fungal, hypo-allergenic, and anti-static
Cons:
Can be more expensive than other underwear fabrics
Micro Modal
Micro modal is a type of cellulose fabric derived from Beechwood trees. The cellulose undergoes multiple processes before being woven into a soft and silky Micro Modal fabric.
This fabric is popular for men's underwear due to its unparalleled comfort. With the softness of silk but less slippery, Micro modal provides the necessary support for day-to-day activities.
Pros:
Excellent breathability and moisture absorption
Anti-bacterial and anti-shrinking properties
Soft and silky feel
Cons:
Not enough support and tightness for sports activities
Nylon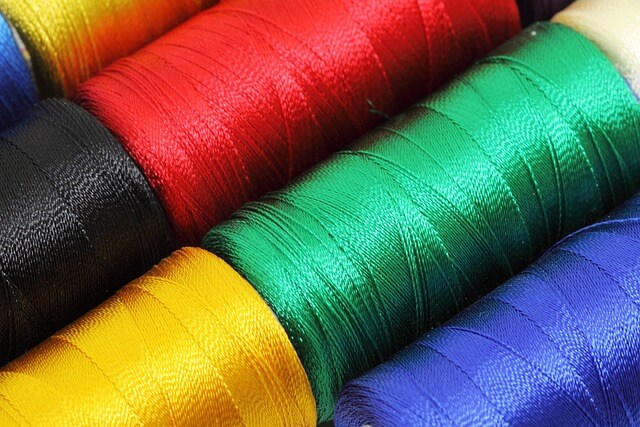 Nylon is a great material for activewear-type undergarments due to its moisture-wicking ability. However, it does not offer good breathability and may not be suitable for everyday underwear.
Another issue with nylon is that it can hold onto odors, which can make it uncomfortable to wear even after washing.
Pros:
An affordable fabric
Great for activewear undergarments
Moisture-wicking properties
Cons:
Can trap odors
Lack of breathability
Not suitable for everyday wear
Microfiber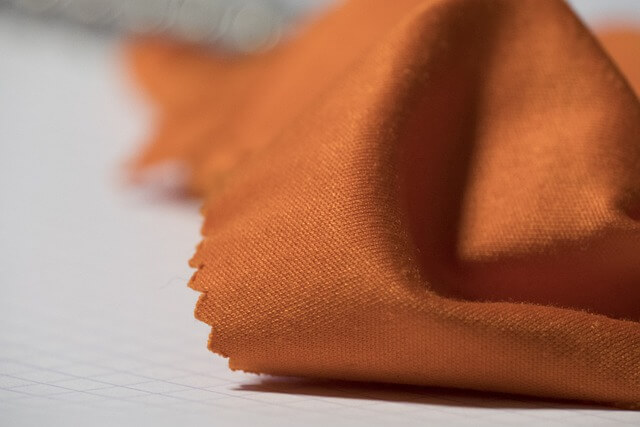 Microfiber fabric is a popular choice for lingerie due to its ultra-soft texture. It's made of thin synthetic fibers, typically a knit of polyester, nylon, or rayon, and has elastane added for stretch.
Additionally, microfiber is great for activewear undergarments as it wicks moisture and feels light and airy against the skin. It can also be used for loungewear, nightwear, and, of course, underwear.
Pros:
A soft and comfortable texture
Great for activewear undergarments
Breathable and moisture-wicking
Cons:
Polyester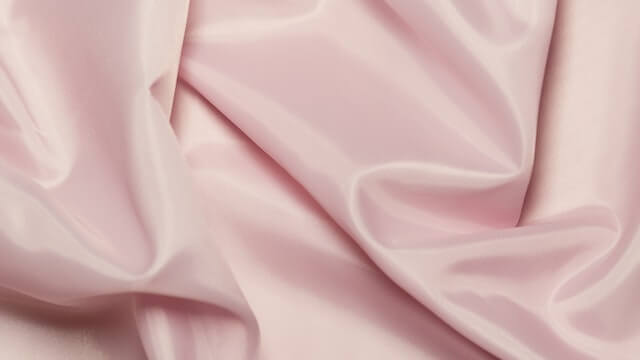 Polyester is an ideal choice for underwear when wearing tight-fitting pants or jeans as it's half the thickness of cotton, and is lightweight and breathable.
Its moisture-wicking properties prevent odor and reduce the risk of skin irritation or infections. Additionally, it's wrinkle-resistant, quick-drying, and durable, making it a good option for traveling or working out.
Pros:
Lightweight and breathable
Moisture-wicking
Dries quickly when washed
Wrinkle-resistant and durable
Cons:
Not as eco-friendly as natural fibers
FAQs
Lastly, let's go over the most frequently asked questions on the subject of different underwear fabric types:
What Underwear Material to Avoid?
Generally speaking, try to avoid materials made of synthetic fibers whenever possible and stick to natural fabrics. However, this is not always possible depending on the type of underwear in question.
For instance, if you're thinking of producing fancy lingerie, you'll most likely have to use some synthetic embellishments made of lace or similar fabrics.
What's the Best Fabric for Women's Underwear?
Generally speaking, cotton is considered to be the best fabric for women's underwear due to its breathability and comfort. However, it all depends on the type of underwear in question. Other great fabrics for women's underwear are silk, cotton blends, mesh, bamboo viscose, etc.
What's the Best Fabric for Men's Underwear?
Some of the best fabrics for men's underwear are:
Cotton
Micro Modal
Bamboo Viscose
Microfiber
What Is the Softest Underwear Fabric?
Bamboo viscose is considered to be one of the softest fabrics you can choose, followed by cotton. Both will provide great comfort, softness, and breathability for everyday underwear.
What to Consider When Choosing Underwear Fabric?
When choosing the type of underwear fabric you need, these are some of the most important points to consider:
Product need: consider the purpose and style of your underwear to determine the appropriate fabric type, whether it's for daily wear, sports, or a special occasion;
Sourcing price: your budget, the sourcing cost, and the projected selling price will determine your profits;
Quality and durability: look for high-quality fabrics that will last longer and resist wear and tear;
Features and properties: consider specific properties such as moisture-wicking, breathability, and stretch;
Supplier availability: ensure you have a supplier and backup suppliers to ensure consistency;
How to Find Good Underwear Fabric Suppliers?
Finding good underwear fabric suppliers can be crucial to the success of your business. Here are some steps you can take:
Check Google for suppliers
Browse B2B marketplaces like Alibaba
Attend trade shows
Check supplier or manufacturer directories
Partner with an experienced sourcing agent
In Summary
Picking the right fabric for underwear is essential for comfort, health, and, of course, customer satisfaction. There are various options available, each with its unique advantages and disadvantages.
Ultimately, selecting the best material for your underwear will depend on your target market's preferences, budget, and your brand's overall vision.
And this is where NicheSources comes in! With our product sourcing, branding, and development services, you can produce high-quality, comfortable, and stylish underwear that your customers will love.
Start your eCommerce journey with us by requesting a free quote.