Sourcing or developing products like lingerie with such wide varieties can be tough, especially if we consider all the different types of lingerie fabrics available today.
To make things even more confusing, you might encounter different material descriptions and must learn to differentiate between fibers and fabrics.
Fibers are what fabrics are made of, whether natural or man-made. They're practically the building blocks of fabrics. To get a solid piece of fabric, people either knit or weave different fibers together.
Here, we'll see the most common types of fibers and fabrics used for lingerie, and help you choose the best lingerie material.
So, let's dive right in!
Types of Fibers
When we talk about fibers, we can distinguish between all-natural fibers derived from animal or plant sources, such as hemp, cotton, bamboo, or wool, versus man-made fibers like nylon or spandex.
Having said that, here are the most common types of fibers used to produce lingerie fabrics:
Silk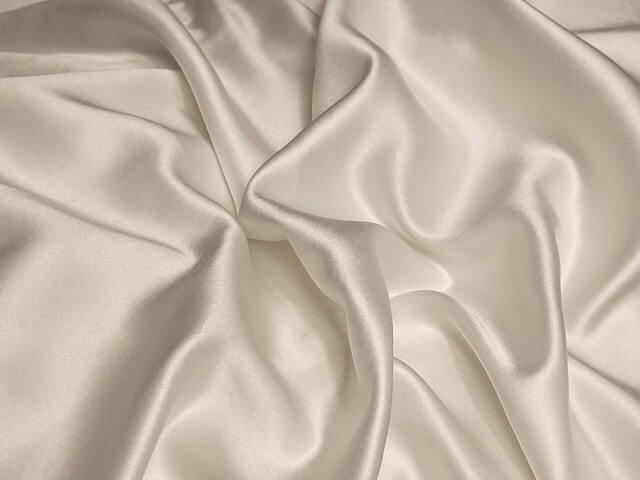 Silk, a natural fiber derived from the cocoons of silkworms, has been a popular choice for lingerie fabrics for centuries. Its shimmering appearance, soft texture, and remarkable capacity for absorbing dyes make it ideal for creating exquisite lingerie pieces.
In addition, silk is hypoallergenic and has excellent moisture-wicking properties, making it ideal for intimate apparel.
Pros
Luxurious and elegant look and feel
Soft and comfortable to wear
A strong and durable fiber
Hypoallergenic and gentle on the skin
Moisture-wicking properties, breathable, and temperature regulating
Outstanding dye absorption resulting in vibrant colors
Cons
More expensive than other fabrics
Needs special care, such as hand-washing or dry-cleaning
Prone to wrinkling and creasing
Easily damaged by perspiration, chemicals, or sunlight
Limited stretch and elasticity
No structure or support
Cotton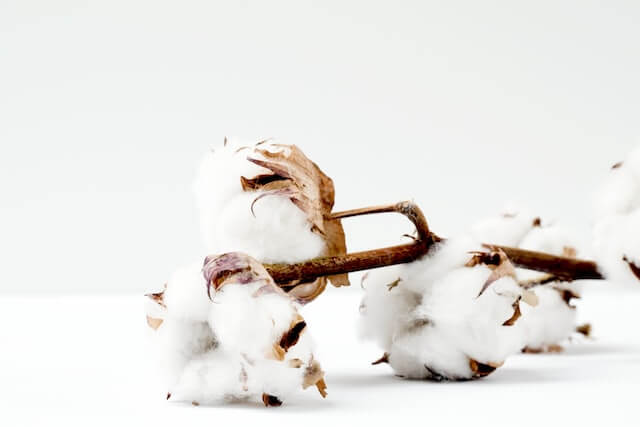 Cotton is a natural fiber used in textiles for thousands of years. Due to its softness, strength, and high absorbency, it's still a popular choice for lingerie fabrics today.
The most significant benefit of using cotton in lingerie is its ability to breathe and wick moisture away from the skin.
Pros
Soft, breathable, and comfortable for everyday wear
Strong and durable
High absorbency and moisture-wicking properties
Can be printed with a variety of patterns and designs
Affordable compared to other fabrics like silk
Cons
Not as high-end or luxurious as silk
Not much support or structure
Can shrink or lose shape
Spandex (Lycra)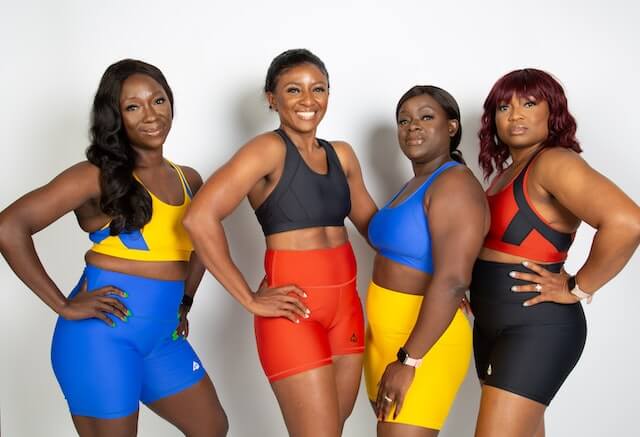 Spandex, also known by the brand name Lycra, is a highly stretchable and resilient fiber widely used in lingerie. It's often blended with other fibers to provide additional flexibility and support and mold perfectly to a person's body shape.
Due to these properties, spandex is commonly used in lingerie that requires compression and support, such as shapewear and sports bras.
Pros
High stretch and recovery properties for a perfect fit
Excellent compression and support
Breathable and moisture-wicking properties
Suitable for both knit and woven fabrics
Ideal for activewear and shapewear
Cons
Could be more expensive than other fibers
Might lose elasticity over time
Prone to pilling and snagging
Linen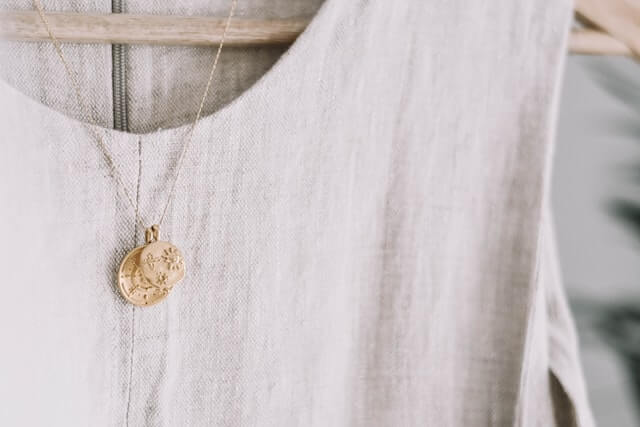 Linen is a versatile and durable fiber that's been used for ages in various garments, including lingerie. It's made from the fibers of the flax plant and is known for its natural, earthy look and feel.
Although linen isn't the most popular choice for lingerie today, its breathable properties make it ideal as loungewear for warm weather and humid climates.
Pros
Breathable and moisture-wicking
Anti-bacterial and hypoallergenic
Durable and long-lasting
A natural, sustainable, and eco-friendly fiber
Cons
Prone to wrinkles
May shrink or stretch with washing
Rough to the touch
Limited colors and prints
Not suitable for compression, shaping, or support
Bamboo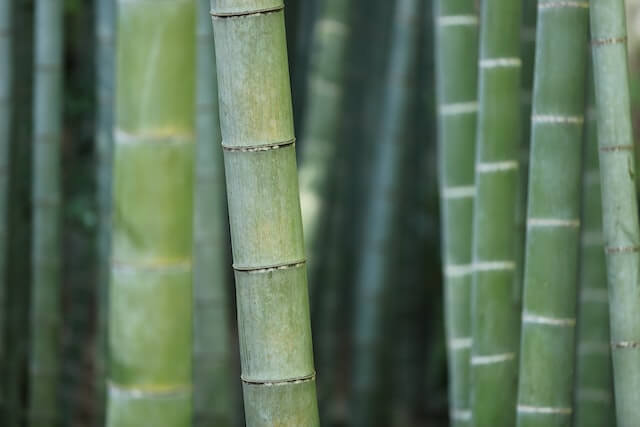 Bamboo fiber is a sustainable option for lingerie fabrics. It's made from the pulp of bamboo grass and is known for its soft and breathable properties.
Although bamboo is known as a sustainable source, the production of bamboo fabric can involve the use of chemicals, so not all bamboo fabrics are environmentally friendly.
Pros
Natural, soft, and breathable
Moisture-wicking and hypoallergenic
Available in different weights and textures
Cons
Not all bamboo fabrics are environmentally friendly
Not a lot of colors and prints are available
Lack of support and compression properties
Nylon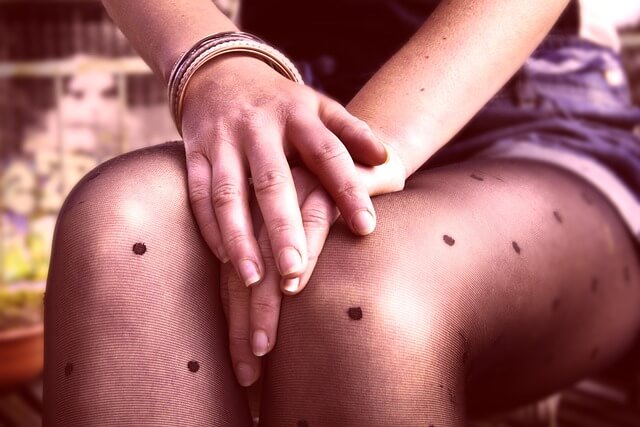 Although it might not be the best-looking out there, nylon is an extremely strong, elastic fiber that has been popular in women's lingerie for decades. It's easy to care for and wash and lasts a long time.
Having said that, nylon is not a breathable fabric and can trap moisture against the skin.
Pros
Cheaper than other fabrics
A strong and durable fiber
Easy to care for and maintain
Cons
Can look cheap
Not breathable and traps moisture
Not suitable for hot or humid weather
Rayon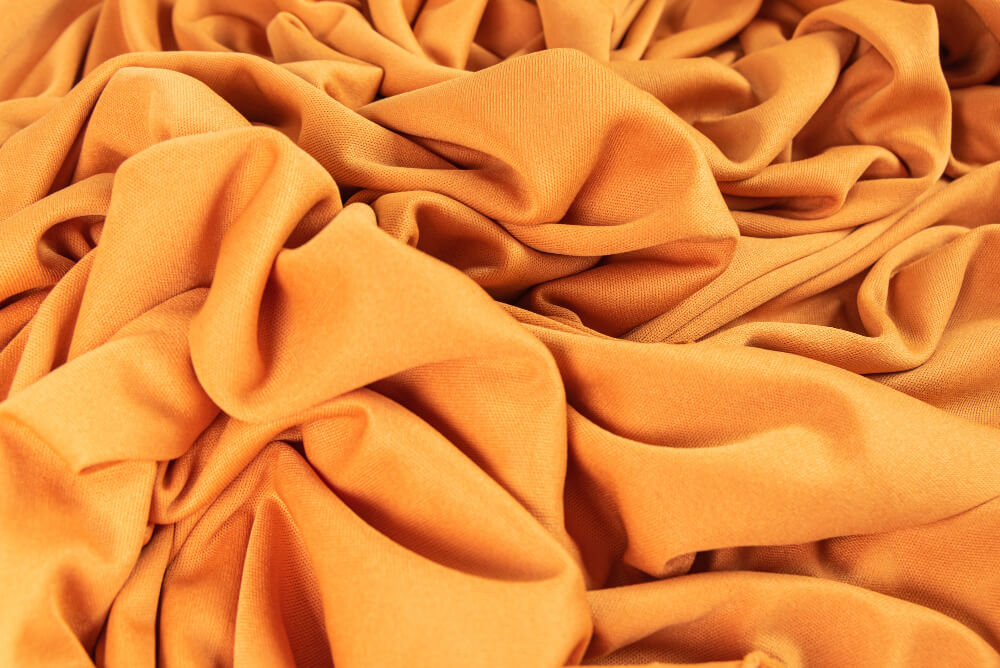 Next, we have rayon – a semi-synthetic cellulose fiber that was originally produced as a silk replacement. Some different types of rayon fabrics you might have heard of are lyocell (Tencel), modal, and viscose.
Pros
A versatile look
An excellent fiber for summer lingerie
Highly absorbent
Cons
Not too suitable for winter and cold weather
Lack of support, shape, and compression
Merino Wool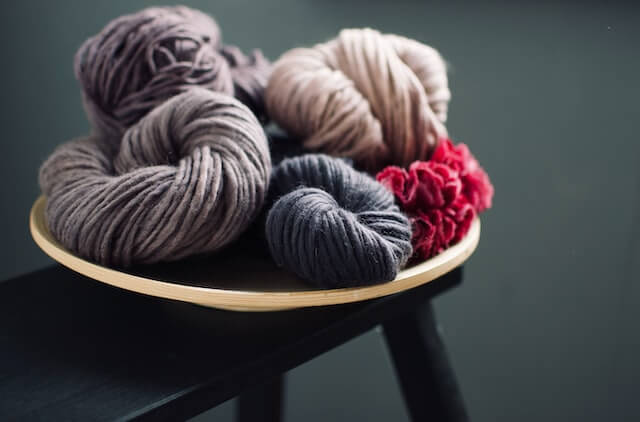 Merino wool is a high-quality natural fiber prized for its softness, durability, and breathability. It's a popular choice for activewear and outdoor apparel due to its excellent moisture-wicking properties and ability to regulate body temperature.
Pros
Soft, comfortable, and breathable
Warm and temperature-regulating
Odor-resistant
Suitable for activewear
Cons
Expensive
Requires special care
May not be suitable for sensitive skin
Could cause allergic reactions or itchiness
Hemp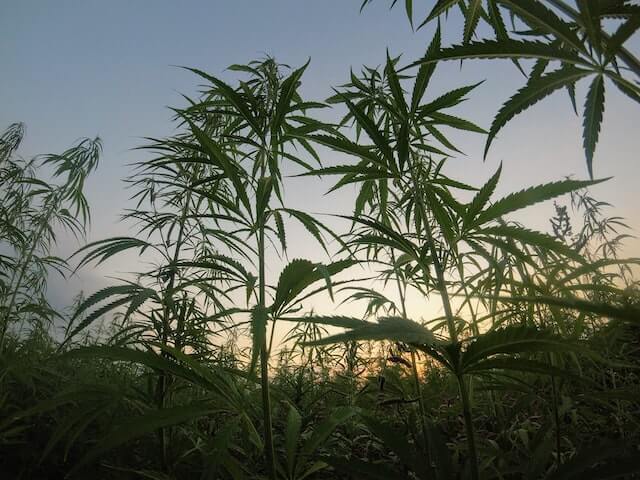 Hemp is a highly durable material, making it a great choice for lingerie that's meant to last. It's naturally breathable and moisture-wicking, helping to regulate body temperature and prevent odor buildup.
Pros
Durable and breathable
Hypoallergenic
Sustainable and biodegradable
Cons
Limited availability and variety
Might require special care
Wrinkles easily
Knit Lingerie Fabrics
Now that we've seen the different types of fibers used in the production of fabrics, it's time to go over the most popular fabrics.
We can divide lingerie fabrics into two categories: knit fabrics and woven fabrics. Let's look at knit lingerie fabrics first.
Nylon Tricot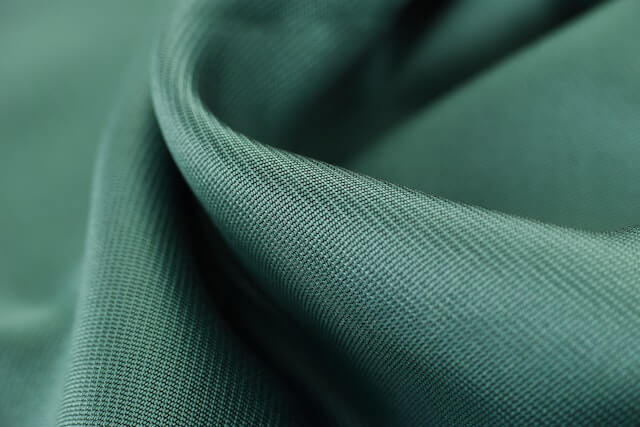 Nylon tricot is a lightweight and durable fabric with a zigzag structure when looked up close. It has a smooth and shiny texture that feels soft against the skin, making it a popular choice as both an outer fabric and a lining.
Pros
Soft, smooth, and lightweight
Durable and long-lasting
Stretchy and form-fitting
Low maintenance
Cons
Not as breathable as other fabrics
Prone to pilling
Not as luxurious or glamorous
Stretch Lace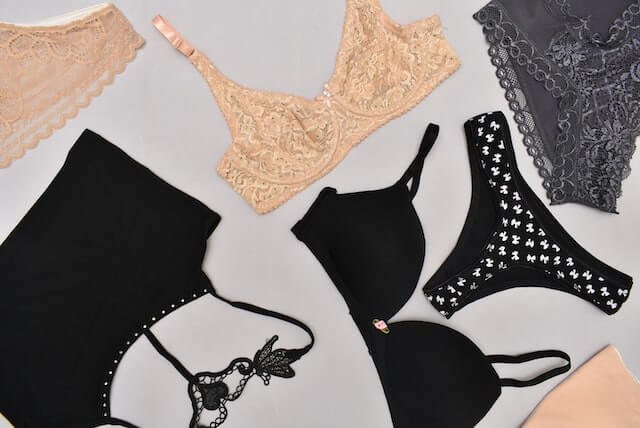 Stretch lace is a delicate and intricate fabric often used for the decorative elements of lingerie. It's lightweight and stretchy, providing a comfortable and snug fit.
As such, stretch lace is often used for bralettes, panties, and other lingerie items that require a feminine touch with added elasticity.
Pros
Feminine and delicate
Elastic, stretchy, and form-fitting
Breathable and moisture-wicking
More affordable compared to other lace types
Cons
Delicate and prone to snagging or tearing
Less eco-friendly (made from synthetic materials)
Stretch Velvet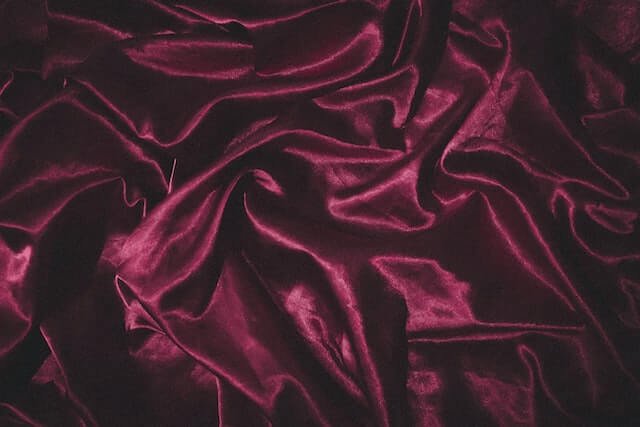 Considered one of the most luxurious and fancy lingerie fabrics, stretch velvet features a plush texture and a rich appearance.
The sleek and elegant look combined with the comfort that comes with the slight stretch makes this velvet a really popular choice.
Pros
Elastic and stretchy
Luxurious and high-end feel and look
Cons
Heavyweight
Prone to wrinkles
Single Jersey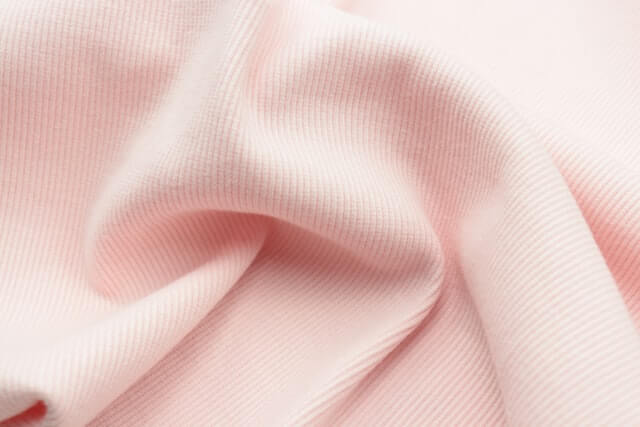 The single jersey can be made of different fibers, such as rayon, bamboo, cotton, polyester, etc. Jersey materials stretch, drape, and fall very well, making them suitable for everything from babydolls to nightgowns.
Pros
Drapes well
Lightweight and comfortable
Cons
Can lose shape over time with regular wearing and washing
Light Double Knits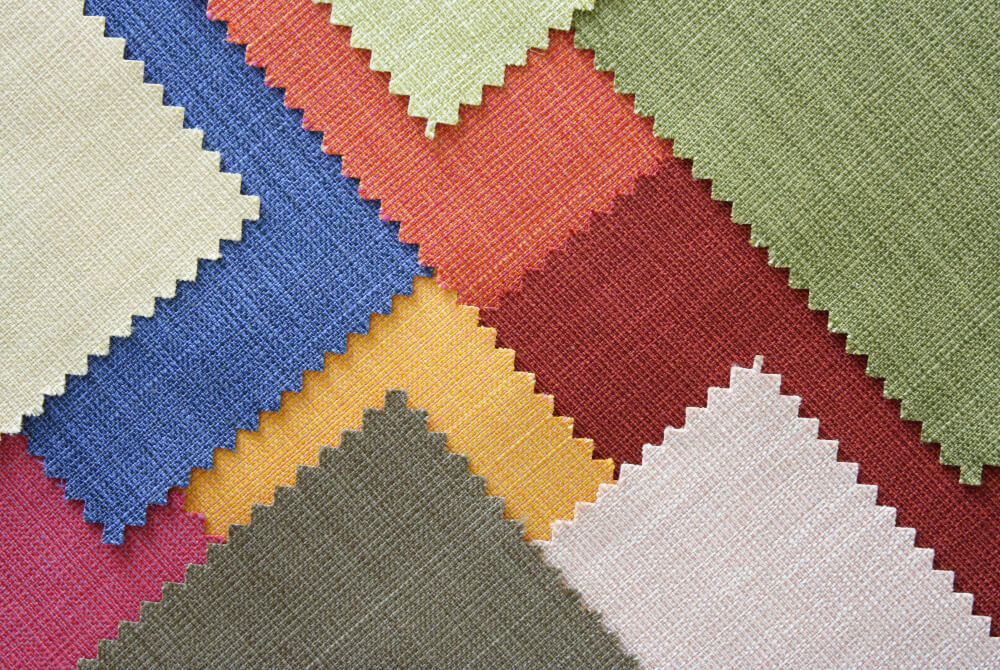 Thicker and sturdier than single-knit fabrics, lightweight double knits like cotton interlock can be a great alternative providing more support and stability when needed. Bras and shapewear are just some examples of lingerie that can be produced with this double-knit construction fabric.
Pros
Versatile
Durable
Extra support and shape
Cons
Simplex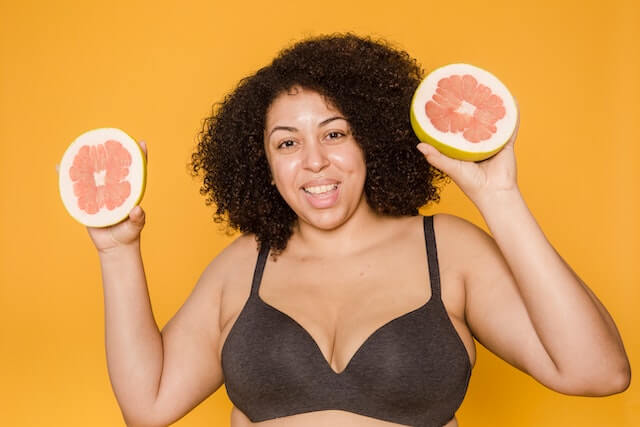 Simplex is a smooth and silky fabric often used for the cups of bras and other lingerie items that require a supportive and structured fit. It has a firm texture that provides excellent support and shape, making it a popular choice for underwire bras.
Pros
Ideal for supporting and shaping lingerie
Great for underwire bras
Cons
Not suitable for all lingerie
Can be too heavy and sturdy
Mesh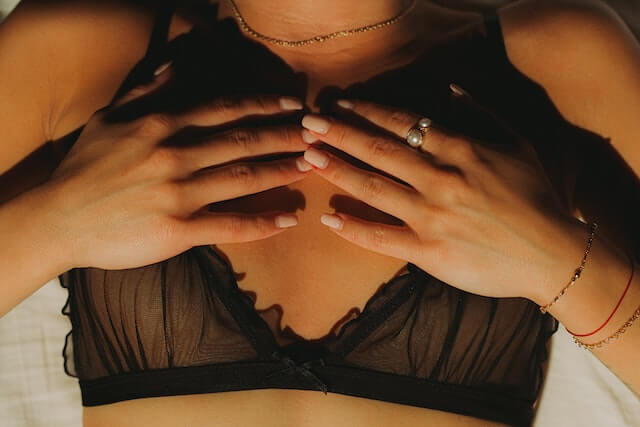 Next, we have mesh – a breathable and lightweight fabric used in lingerie for its sheer and transparent qualities. You can usually use mesh for the decorative elements of lingerie, such as straps, panels, or trims.
Pros
Adds sheer and transparency to elements
Breathable and lightweight
Cons
Prone to tearing
Lacks strength
Lacks coverage
Power Net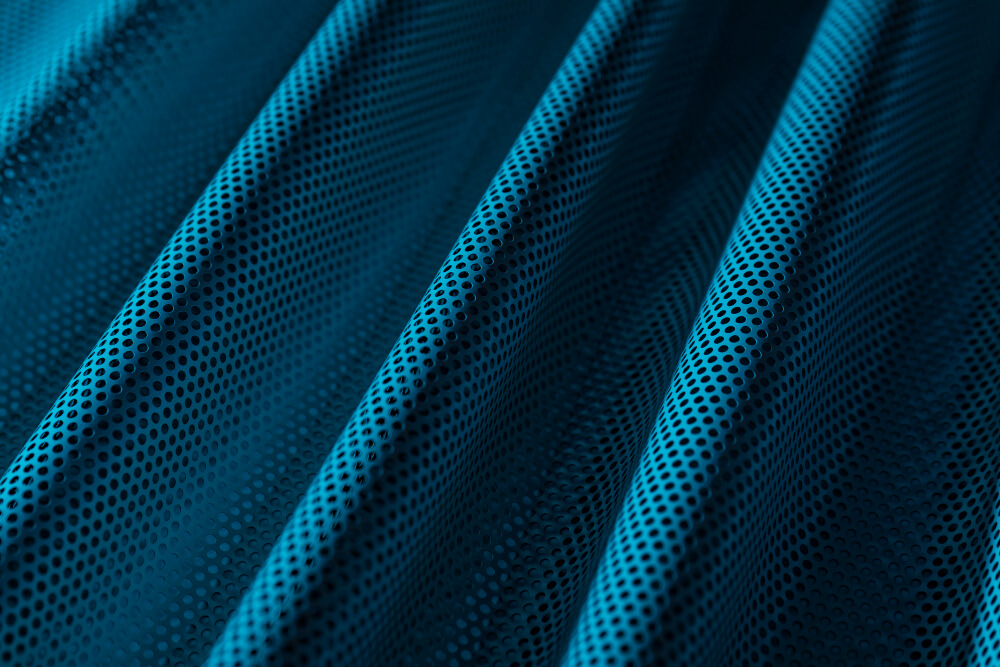 Power net is a strong and durable fabric commonly used in shapewear and other body-hugging lingerie garments. Its tight-knit construction provides excellent support and shaping, making it ideal for contouring the body.
Pros
Strong and durable
Excellent support and shaping
Great for activewear and shapewear
Cons
Thick and uncomfortable for prolonged wear
Microfiber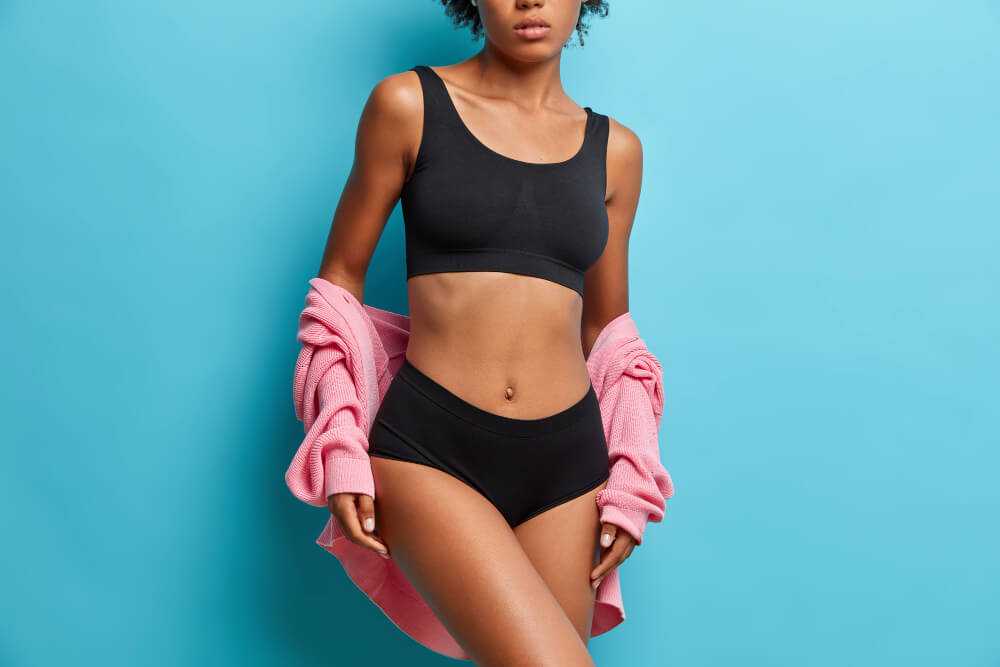 This is a soft and lightweight fabric commonly used in lingerie for its breathable and moisture-wicking properties. It provides a comfortable and seamless fit, making it a popular choice for panties, bras, and other undergarments requiring smooth fabric.
Pros
Soft and lightweight
Breathable and moisture-wicking
Cons
Woven Lingerie Fabrics
Now, let's look at some of the most popular woven lingerie fabrics you could use:
Lace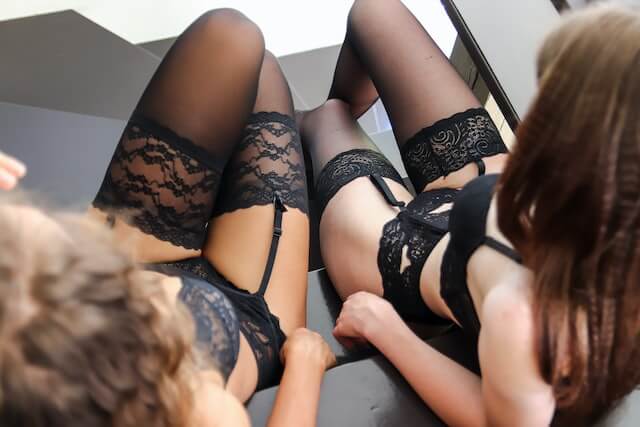 Lace is a delicate fabric used in lingerie to add a touch of elegance and sensuality. It's characterized by its intricate patterns created by weaving or embroidering threads in a variety of ways.
Lace can be made from different materials, including cotton, silk, and synthetic fibers.
Pros
A feminine and delicate fabric
Can be made from different fibers
Is versatile and can be used for different lingerie garments
Cons
Can feel uncomfortable, scratchy, or itchy against the skin
Lacks strength and can tear or break easily
Difficult to clean and maintain
Satin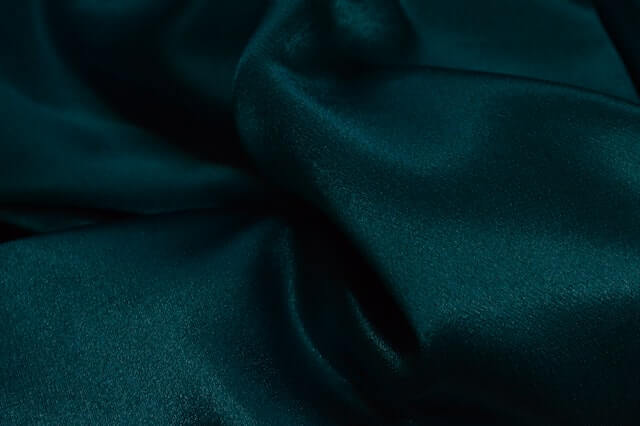 Satin is a luxurious silk-like fabric often used in lingerie to create a soft and smooth texture. It's made from a range of fabrics, including silk, polyester, and nylon, and is characterized by its lustrous finish and glossy appearance.
Pros
A smooth, luxurious, and silky appearance
Cheaper than silk
Falls and drapes well
Very durable
Cons
Shows sweat stains easily
Requires special care
Might feel slippery and sticky
Organza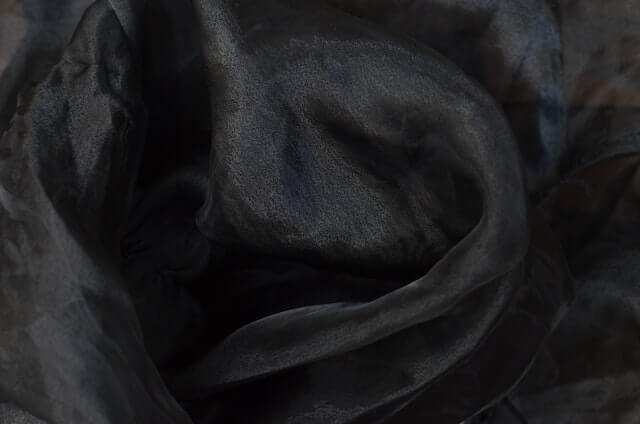 Organza is a sheer and lightweight fabric commonly used in lingerie to create a delicate and airy feel. It's made from a blend of silk and synthetic fibers and is characterized by its crisp texture and translucent appearance.
Pros
Lightweight and sheer
Adds texture and volume, and is great for layering
Cons
Stiff and scratchy
Wrinkles easily
Requires special care
Chiffon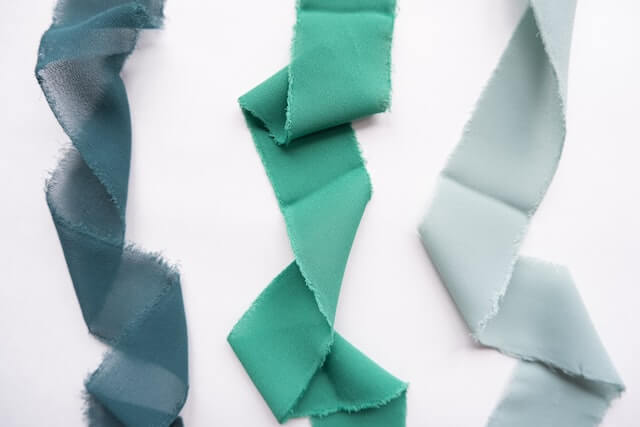 The next fabric we're going to see is chiffon, which can be made from a range of materials such as silk, polyester, and nylon, and it has a sheer texture and airy drape. Chiffon lingerie can be found in various styles, including babydolls, chemises, and robes.
Pros
Sheer and lightweight
Great draping, flow, and movement
Adds volume to lingerie
Cons
Fragile and prone to tears
Doesn't provide enough coverage
Georgette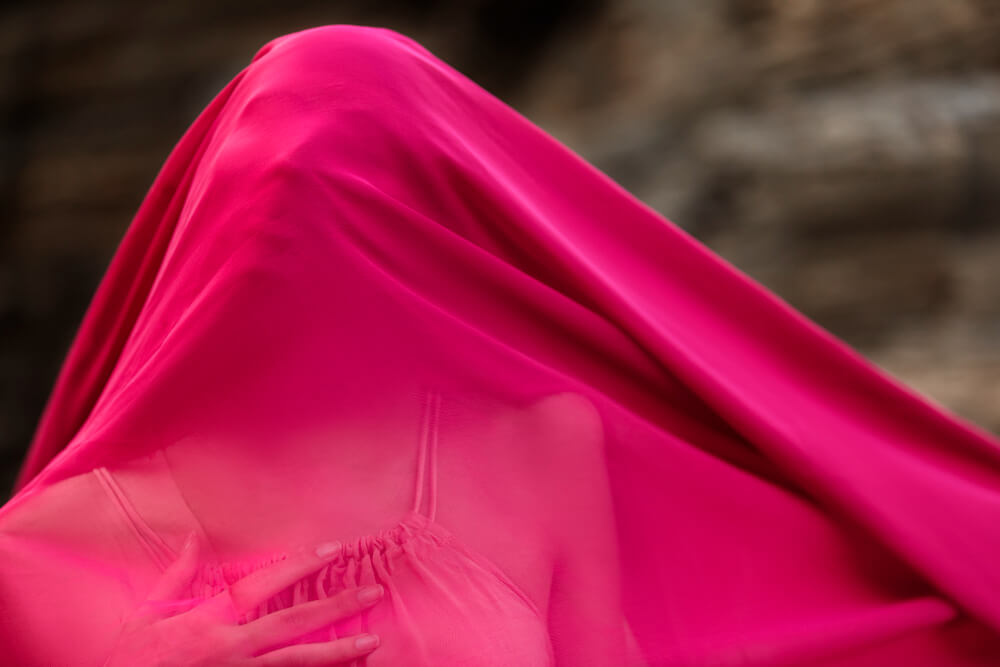 Georgette is similar to chiffon, with a flowing texture, sheer appearance, and slightly crinkled fabric. Like chiffon, georgette is also used for chemises, camisoles, and robes.
Pros
Lightweight and sheer
Adds texture to lingerie and drapes well
Cons
Prone to tears
Not enough coverage
Charmeuse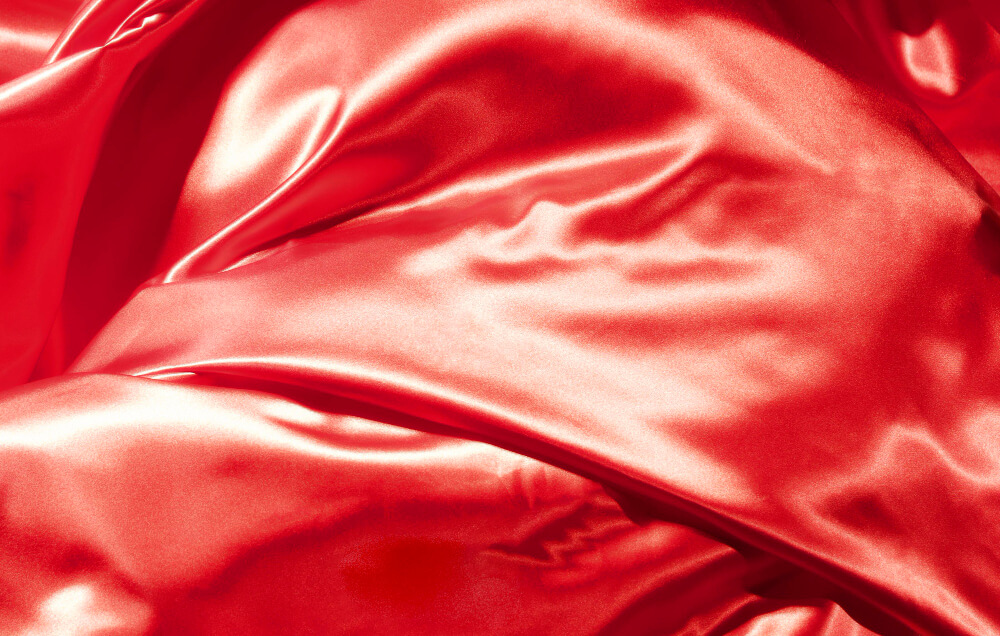 This smooth and silky fabric is often used in lingerie to create a luxurious and sensual feel. It's one of the most high-end materials you can get, as the material has such a high shine it looks almost liquid.
Pros
Smooth, silky, and durable
Drapes well and falls beautifully
Cons
May show stains easily
Might require special care and maintenance
China Silk
Otherwise known as lining fabric or habotai, china silk is an inexpensive choice of lingerie material. It's very thin and soft, which is why it's usually used as a lining fabric for lingerie.
Pros
Breathable, light, and soft
Very thin and suitable for layering
Cons
Best for lining material
Not too suitable as an outer fabric
FAQs about Lingerie Fabrics
As always, let's go through all the most commonly asked questions on the subject of lingerie fabrics and materials.
What to Consider When Choosing Lingerie Fabrics?
Here are some important considerations when choosing the right lingerie fabric for your product:
Type of lingerie: this will give you the purpose of the fabric (supportive, stretchy, silky and flowing, etc.);
Price range: are you going for fancy high-end fabrics or cheaper alternatives;
Fabric stretch: how elastic do you need your fabric to be (percentage of stretch)
Fabric weight: thickness, bulk, and weight of the fabric play a huge part in the design of lingerie;
Look and feel: are you going for a high-end luxurious feel or a comfortable, everyday look;
MOQ: the minimum quantity you're prepared to buy and sell;
Product development: are you looking for suppliers offering OEM, ODM, private labeling, or product development from scratch;
Supplier availability: can you find suppliers and backup suppliers for the type of lingerie fabrics needed;
Which Lingerie Material Is Most Suitable for Bras?
Some of the most suitable materials for bras are cotton, microfiber, spandex, and elastin. Some special-occasion bras might also use elements made from satin, silk, mesh, or lace. Ultimately, it all depends on the type of bras you need.
Which Lingerie Material Is Most Suitable for Underwear?
Some great lingerie fabrics for underwear are cotton, modal (a type of rayon), microfiber, or lace. These fabrics are often blended with fibers of elastin or spandex to provide additional elasticity.
Should I Choose a Fancy Lingerie Fabric or a Cheap One?
As a seller, fancy lingerie is more of a mid- or even high-end product and, as such, it can give you better profit margins and the possibility to develop a long-lasting brand.
However, it all depends on your target group and audience. In some instances, selling lower-ticket products like cheaper lingerie might help you make more sales quicker.
Where to Find Lingerie Fabrics for Sale?
Here are some great lingerie fabric sources:
B2B marketplaces like Alibaba;
Google to search for lingerie wholesale suppliers;
Online supplier directories;
Visit trade shows in China;
Work with a local sourcing agent in China;
Summary
Choosing the right lingerie fabrics, especially if you're planning to develop a brand-new lingerie product, can make or break your business. Lingerie fabrics are the difference between a cheap-looking set of lingerie and high-end lingerie, so hopefully, we've helped you choose wisely.
If you need help sourcing different lingerie fabrics, get in touch and ask for a free quote – zero upfront costs, zero obligations.