Lingerie comprises a variety of intimate clothing items which are hardly spoken about as often as other parts of the dress code.
Still, these items are a necessity for most people. Selling lingerie can, therefore, be a profitable niche to venture into if you stock up on the right designs for your target market.
Not sure what types of lingerie to source? Here is a detailed list to get you up to speed with the different items and styles trending in the market.
Bras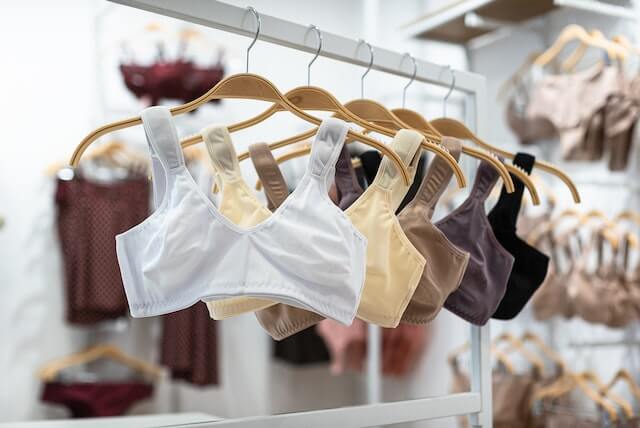 A good bra should provide comfortable bust support and complement the outfit it is worn under. Bra designs today are, therefore, a balance between function and fashion. They include:
Strapless bras
Nursing bras
Padded and unpadded bras
Stick-on bras
Wired and non-wired bras
Sports bras
Key Features
Different designs cater to different needs e.g. sports bras for activewear, breastfeeding bras for nursing moms, strapless bras for strapless outfits, etc.
The fabrics vary from cotton, lace, polyester, and other options; most designs include more than one.
Size is an essential consideration when sourcing bras for any demographic.
Optimal support and comfort is king.
Panties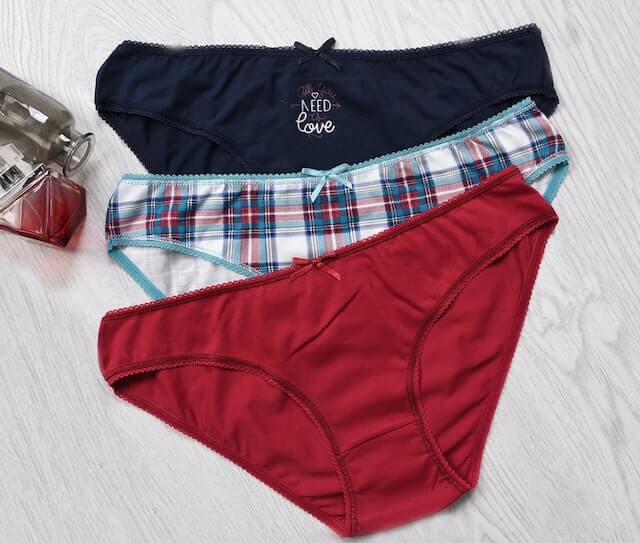 Panties equally come in a variety of designs such as:
Briefs
Thongs
Boy shorts
V-fronts
French cut panties
Seamless panties
Most shoppers select underwear based on what feels comfortable to them or pairs well with different outfits.
Key Features
Fabric is vital for most shoppers due to health concerns. Breathable options like cotton are highly preferred.
Appealing design touches like lace trims or decorative bows are quite popular.
Factors like local culture, body shape, or size significantly influence the popularity of some designs over others.
Lingerie Sets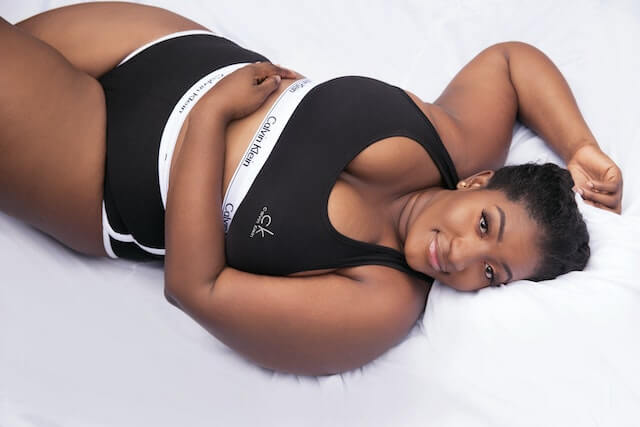 Lingerie sets are somewhat the holy grail of lingerie. Most people enjoy the stylish appeal they offer instead of just wearing a random pair of underwear with different colors or fabrics.
Key Features
They comprise a matching set of bra and panties.
Design, comfort, and fabric remain essential considerations for customers shopping for such sets. 
Bralettes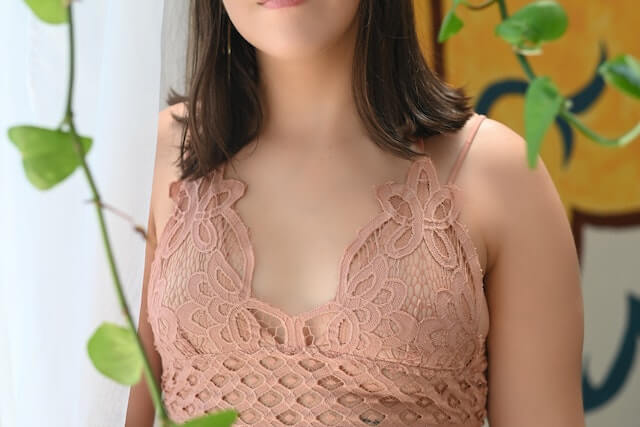 Bralettes are a typical bra and crop top design blend. They usually have beautiful embroidered or lace designs. They can be worn as an undergarment or a top paired with a blazer or other accessories.
Key Features
Most bralette designs offer more coverage than typical bras.
Bralettes offer a wider and more versatile range of charming designs.
Bralettes can be a great alternative for customers that find bras uncomfortable.
Some have adjustable clasps, while others have elastic bands.
Bustiers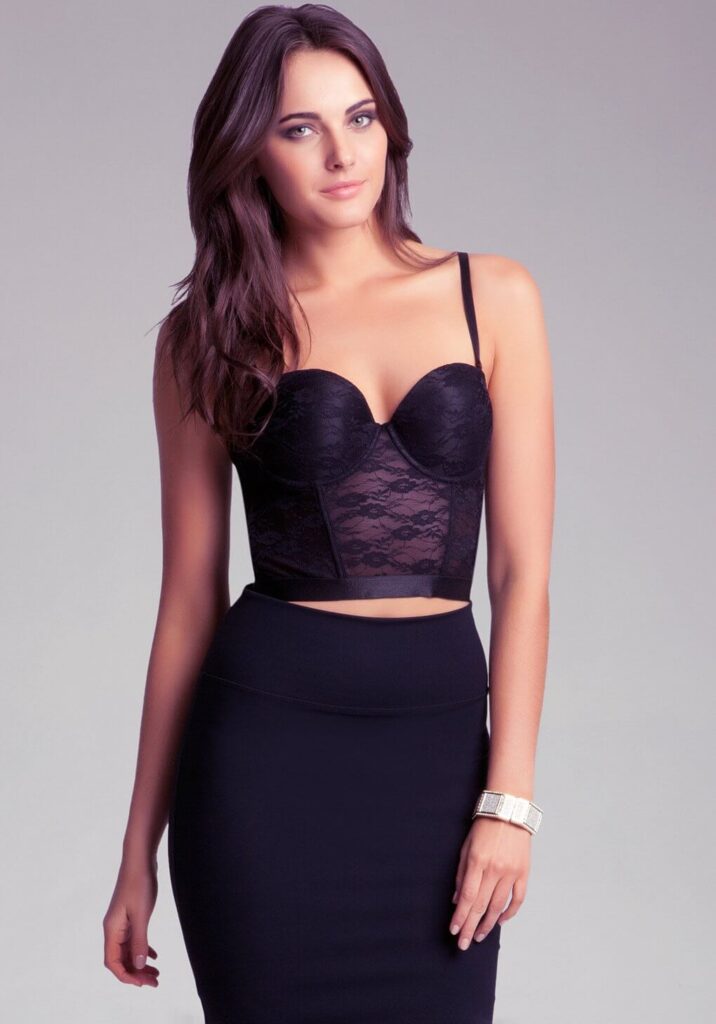 Bustiers provide coverage or support from the bust to around the waistline. The upper part is a bra that supports and lifts the bust area to accentuate it. The lower part, on the other hand, is lined with bones that help create an hourglass silhouette.
Key Features
Bustiers usually have a more relaxed fit compared to alternatives like corsets.
They are ideal for petite to mid-size women.
Designs and fabrics vary from see-through lace with embellishments to smooth silks than create a seamless outline.
The skin-facing fabric should preferably be breathable for comfort.
The most common closure method is a series of adjustable clasps, just like those in bras.
Corsets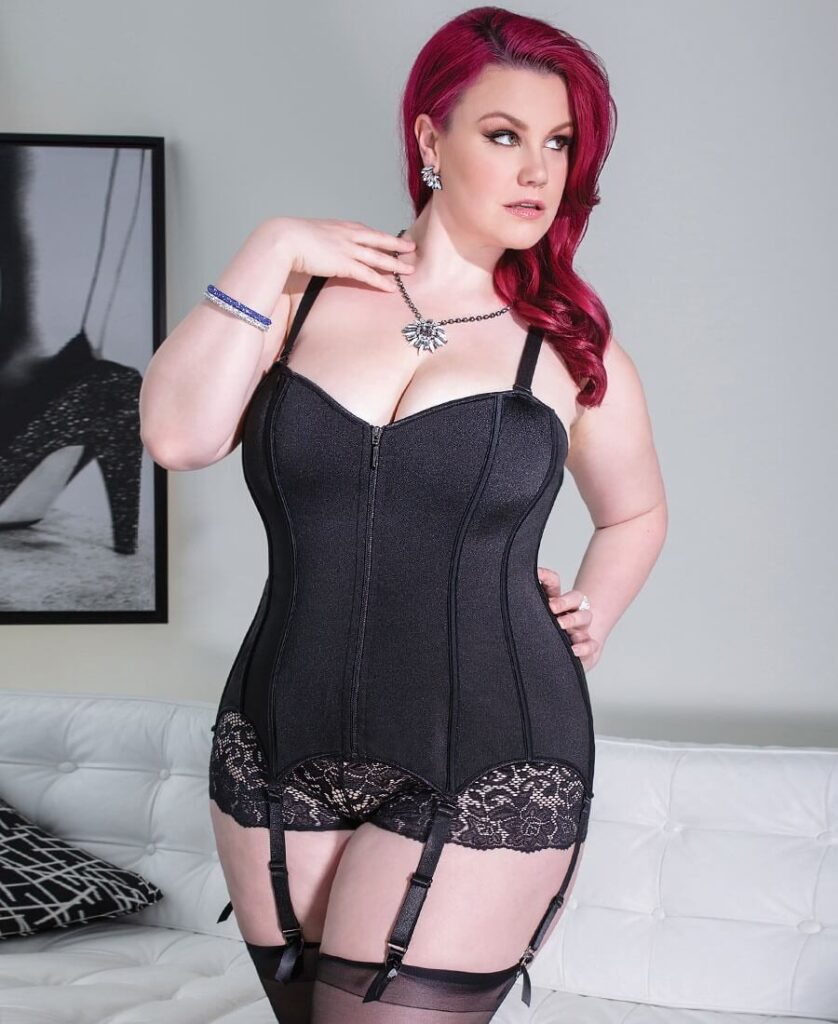 Corsets are designed to accentuate the bust area and cinch the midriff section to create a delightful hourglass shape. They resemble bustiers but have a more sturdy frame.
Key Features
The midriff section is usually lined with fairly firm bones that offer enhanced support compared to bustiers.
Closure methods for corsets range from clasps and zippers to ribbon laces.
The more sturdy structure makes corsets ideal for plus-size women or anyone with a generous midsection.
Breathable fabrics on the inner lining are essential for comfort.
Bodysuits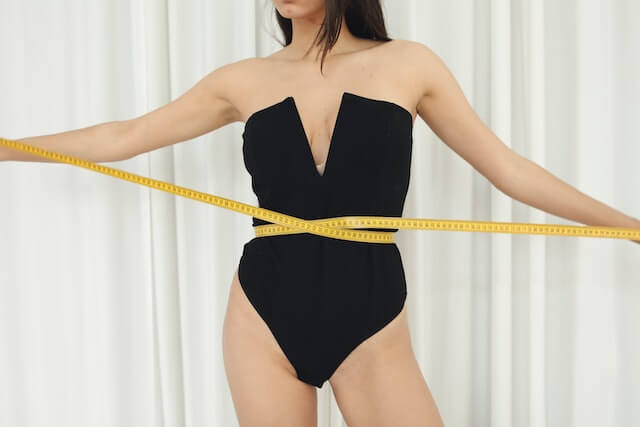 Bodysuits typically run from the shoulders to the crotch area. They pretty much resemble a one-piece swimming costume. The only difference is that bodysuits are designed to be worn as tops.
Key Features
Bodysuits usually have clasps at the shoulders or the crotch to enable fastening and removal.
They can be made of various fabrics, from cotton and polyester to lace and silk.
Modern designs are quite versatile and feature interesting twists like cowl necks, strapless designs, and other embellishments.
Teddies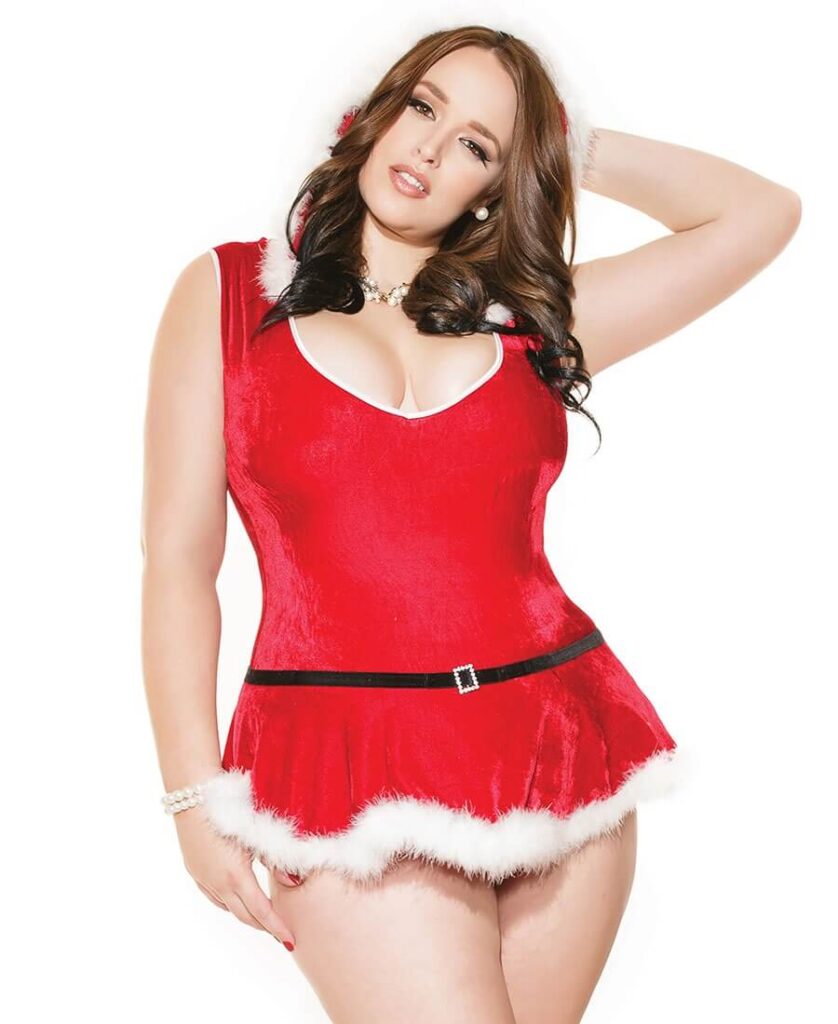 Teddies are a one-piece lingerie design that comprises shorts and a top. They are usually loose-fitting and can be worn as loungewear or nightwear, depending on the design and fabric.
Key Features
They are mostly made of light fabrics like silk, polyester, or lace.
Teddy designs are quite versatile in that they offer different levels of coverage and often have decorative details like frills.
Most teddies have a pull-on design instead of fasteners.
They are suitable for all body shapes and sizes.
Rompers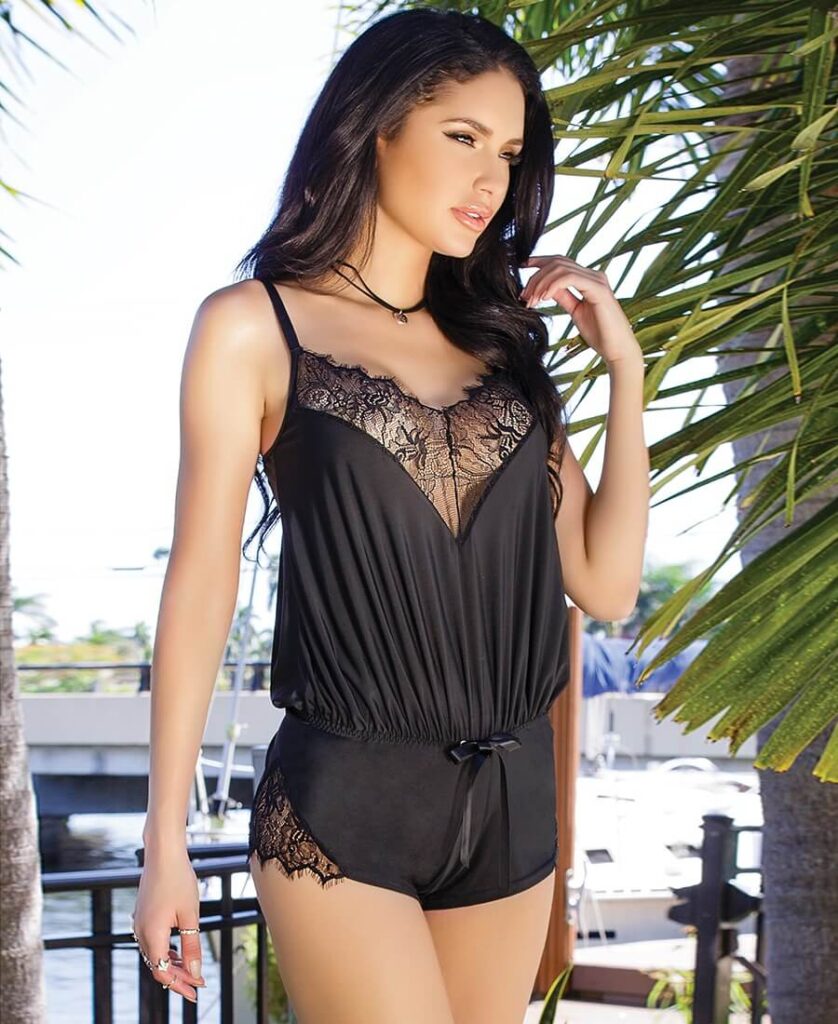 Rompers are one-piece clothing items that feature shorts and a top section. They come in outdoor and lingerie designs.
Lingerie rompers can be worn as loungewear or pajamas. They are fitting and are usually made of soft fabrics like flannel and cotton or more attractive options like silk, tulle, and lace.
Key Features
The designs are lightweight and form-fitting yet comfortable.
They are available in a wide range of sizes and styles for different body shapes.
Lingerie rompers are trendier and sexier and have become an increasingly popular alternative to traditional pajamas.
Garter Belts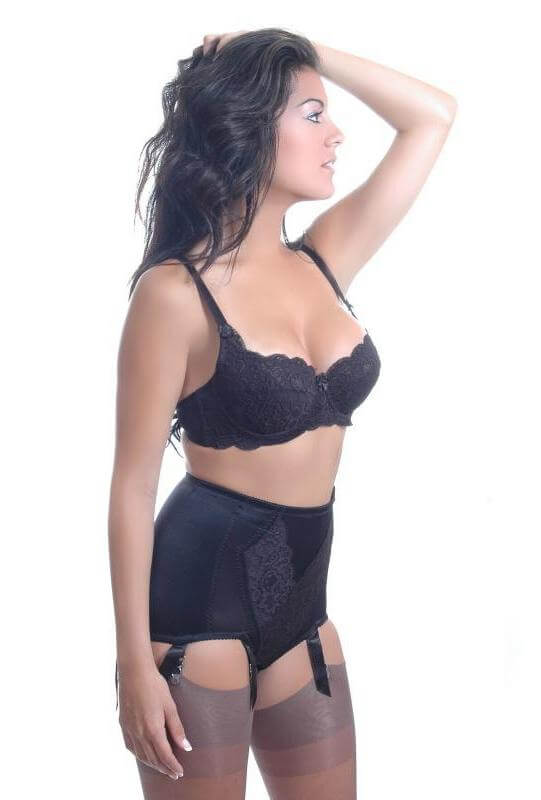 A garter belt is a piece of lingerie worn around the waist under your clothing. It looks like a panty made of lace or tulle but has 4 short straps that fall towards the thighs. The straps have clips that you can affix to thigh-length stockings to hold them up.
Key Features
Some designs are crotchless while others offer full coverage together with the straps.
Adjustable straps are a plus as they make it easier to comfortably hold up hosiery.
Garter belts can be bought separately or as part of a corset, bustier, hosiery, or lingerie set ensemble.
Proper fitting along the waist and adequate strap length are essential for comfort and for the garter belt to work effectively. 
Camisoles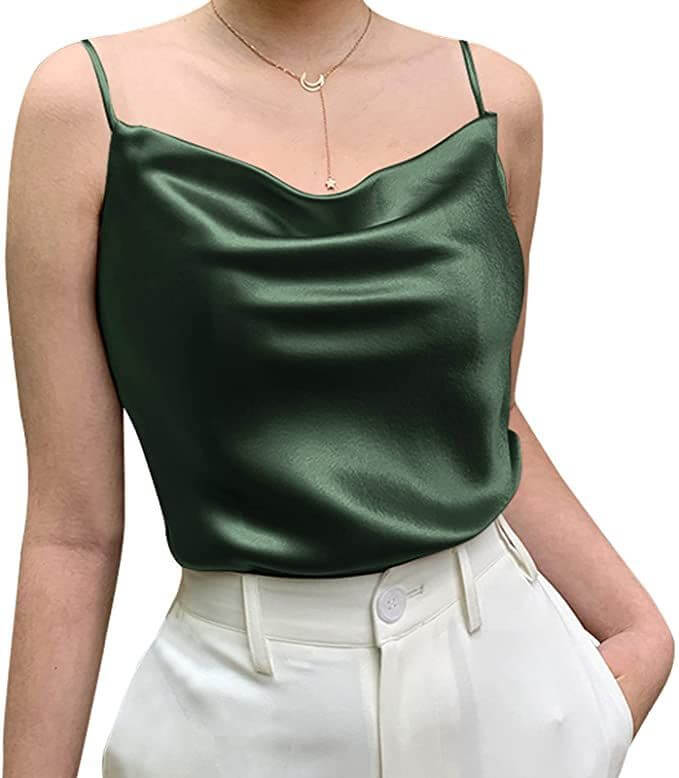 Camisoles are light tops usually made of silk, lace, or other light materials. They have spaghetti straps and only get to the waistline.
Key Features
Camisoles can be worn as undergarments, loungewear, or as tops complemented by sweaters or blazers.
They are generally loose-fitting and can even be paired with a bra underneath.
Designs with adjustable straps are popular as they tend to provide a more comfortable fit.
Negligees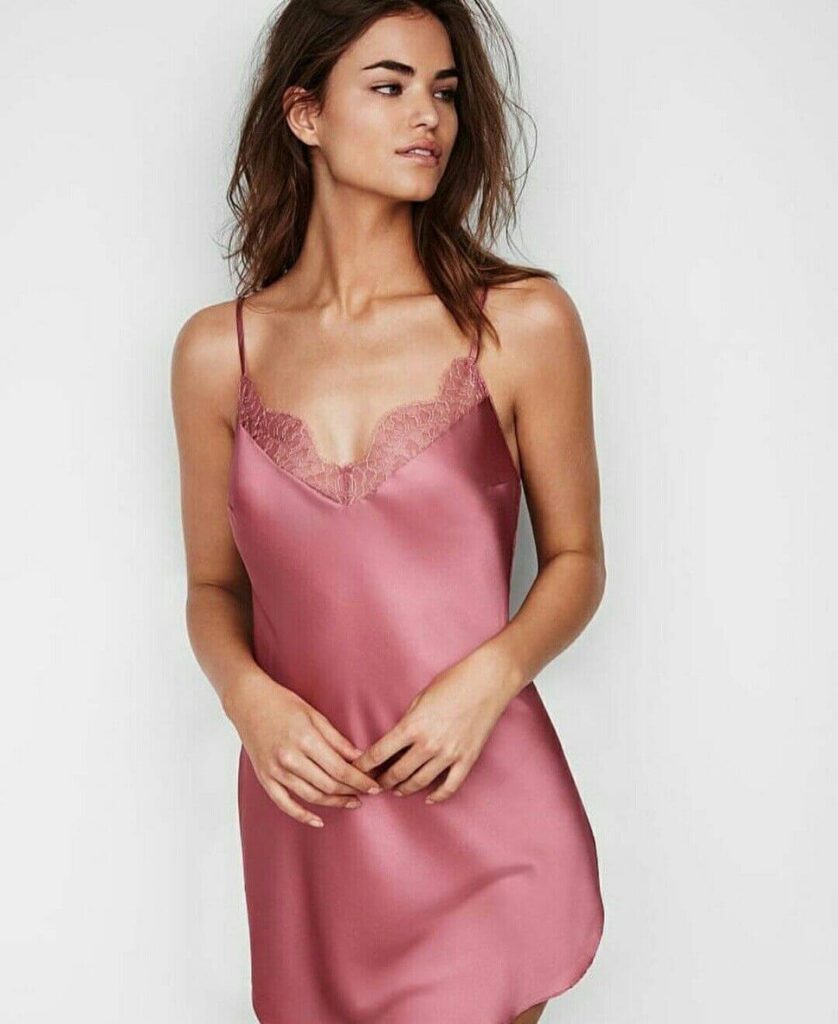 A negligee is a light knee or ankle-length night dress. It is designed to be seductive, easy to shrug off, but comfortable enough to lounge or sleep in.
Key Features
Negligees have seductive touches like see-through fabrics, dainty ribbons, or revealing slits.
Sizes are easy to select as most people's ideal negligee size matches their typical dress size.
Quality designs are made of light but quality fabric that does not ladder or tear easily. 
Body Stockings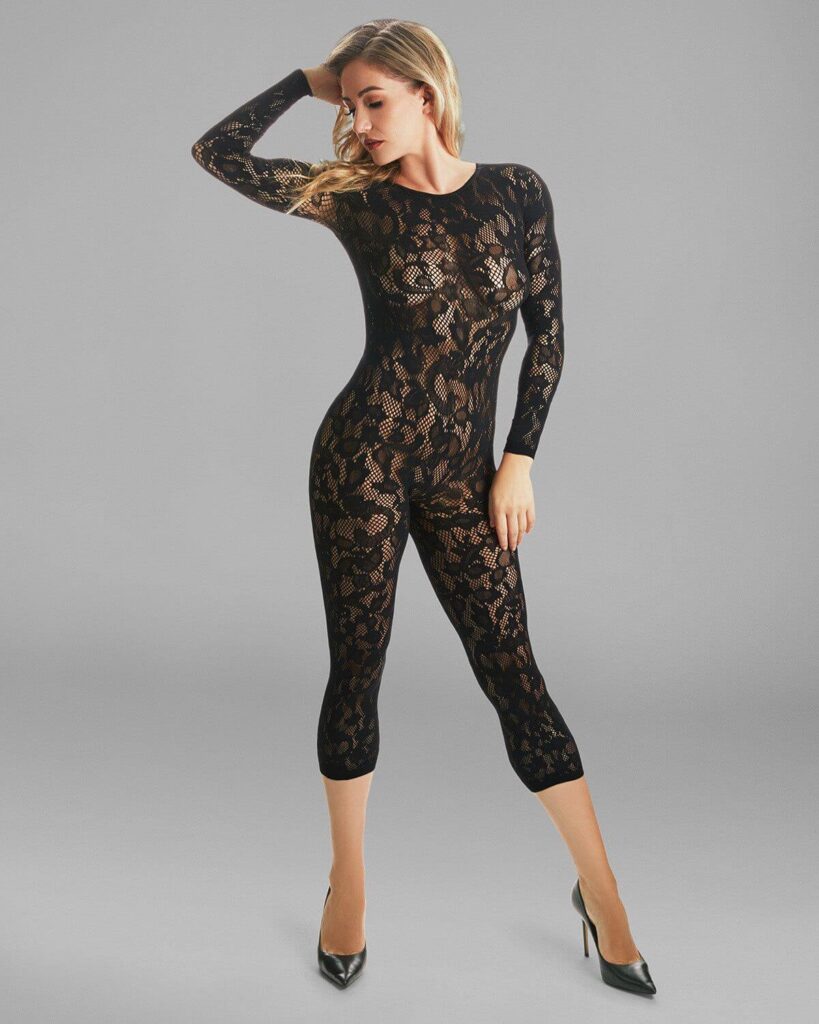 Body stockings are one-piece lingerie items with a joined top and bottom section that goes down to the feet. They are typically made of lace.
Key Features
Body stockings can be worn as seductive or layered clothing that makes items like jumpsuits sit better.
The range of designs is quite diverse in terms of decorative detail, sleeves or sleeveless options, and fabric options.
The target market for body stockings can be vast, including artists seeking costumes. 
Body-shapers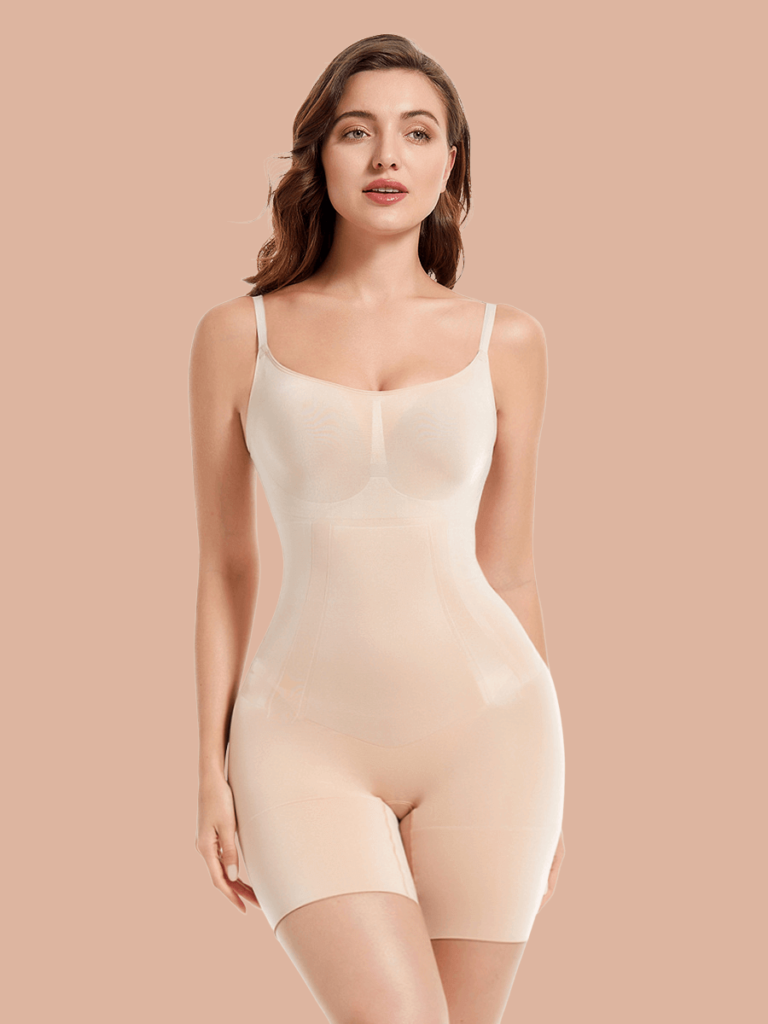 Body-shapers are undergarments that create a more streamlined silhouette when wearing body-hugging outfits. They cinch, support, or generally accentuate certain body parts more than others.
They come in different designs such as:
Full body shapers
Knee-length body shapers
Butt lifters
Corsets
Waist trainers
High waist briefs
Key Features
Most body-shapers are made using low-stretch spandex that can 'mold' the body into the desired shape.
Different designs address different body shape concerns.
Body-shaper closures are usually adjustable and include gusset closures, multiple clasps, or laces. 
Babydolls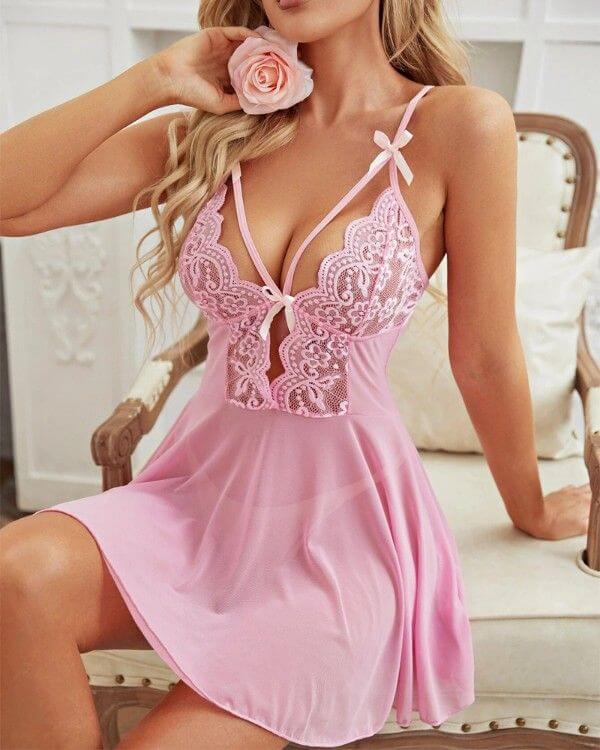 Babydolls are often grouped with negligees but are certainly not the same.
Babydolls are more playful and lean even more toward the seductive side. They fall mid-thigh and can have some shape-defining features like light bust support.
Key Features
They feature lots of playful, seductive, or decorative features like fluffy seams, lace trims, slits, or frontal ribbons that unfurl them open, etc.
Babydolls are often made of very sheer see-through fabrics.
Chemises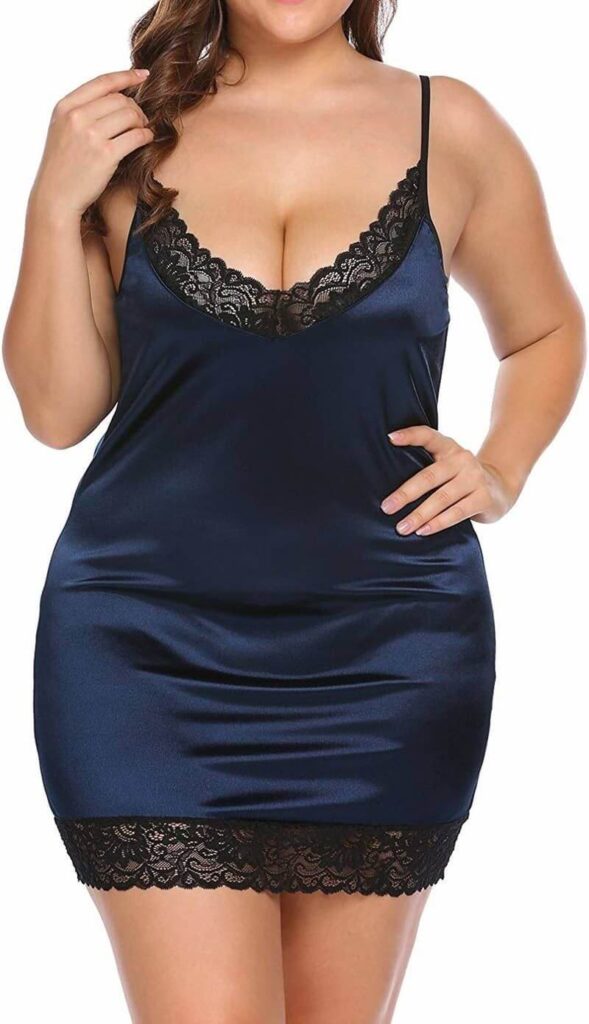 Chemises are worn under dresses. They cling to the body without being tight-fitting and help most outfits drape in a more flattering way.
A chemise can be a great compromise for anyone that does not want to wear a body shaper but still wants the elegant silhouette that comes with a well-layered outfit.
When in doubt, the distinction between chemises and negligees or slips is that chemises seamlessly cling to the body's outline.
Key Features
Chemises cling to the body's outline, unlike slips or negligees that are flowier.
Chemises are made of silk, cotton, or other fabrics, sometimes mixed with spandex for that stretchy effect and more silhouette structure.
Chemise designs can be charming too, with lace trims or embroidery.
Adjustable straps are essential as they make it possible to adjust chemises to a comfortable fit. 
Playsuits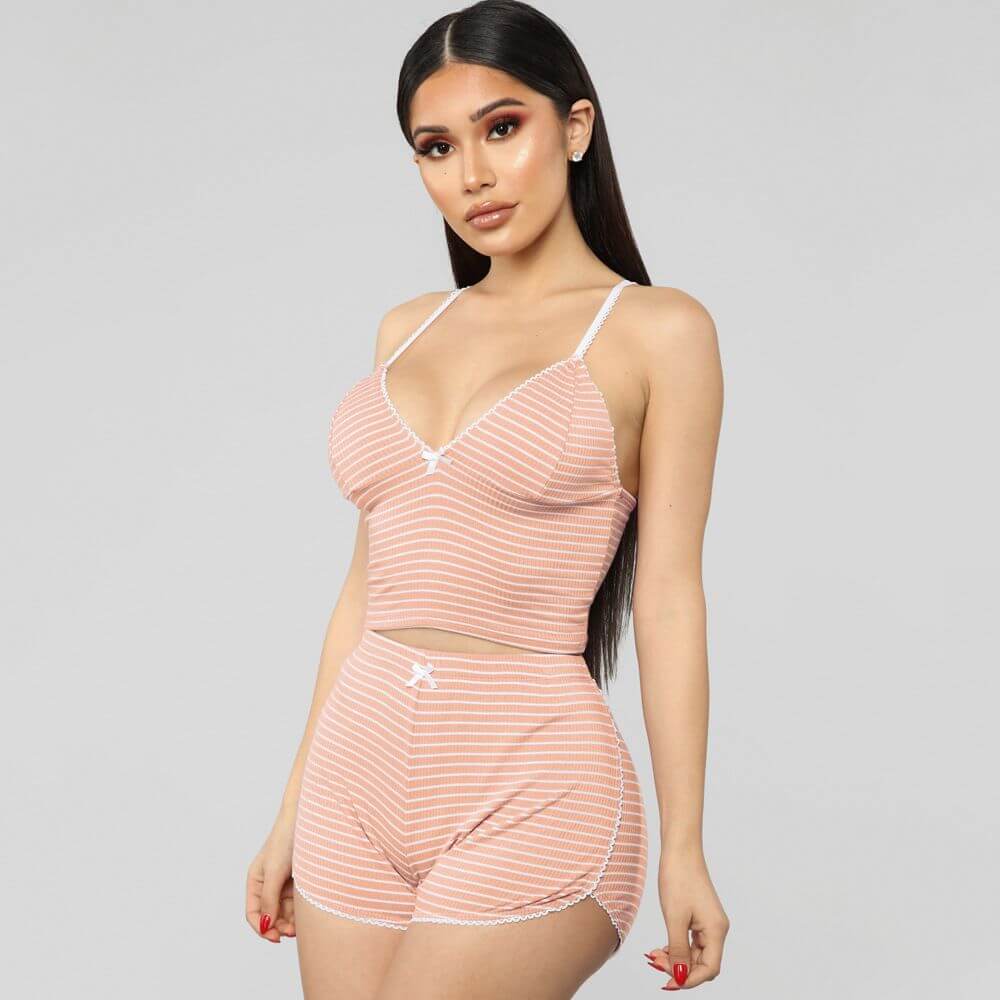 Playsuits include a pair of shorts and a matching top. They make for great lounge or sleepwear.
Key Features
Playsuits are made of soft comfortable fabrics like cotton, flannel, and silk.
Playsuits are a suitable option for shoppers that may not prefer rompers.
The separate pieces of a playsuit make it easy for more people to find a suit that fits just right. 
Gowns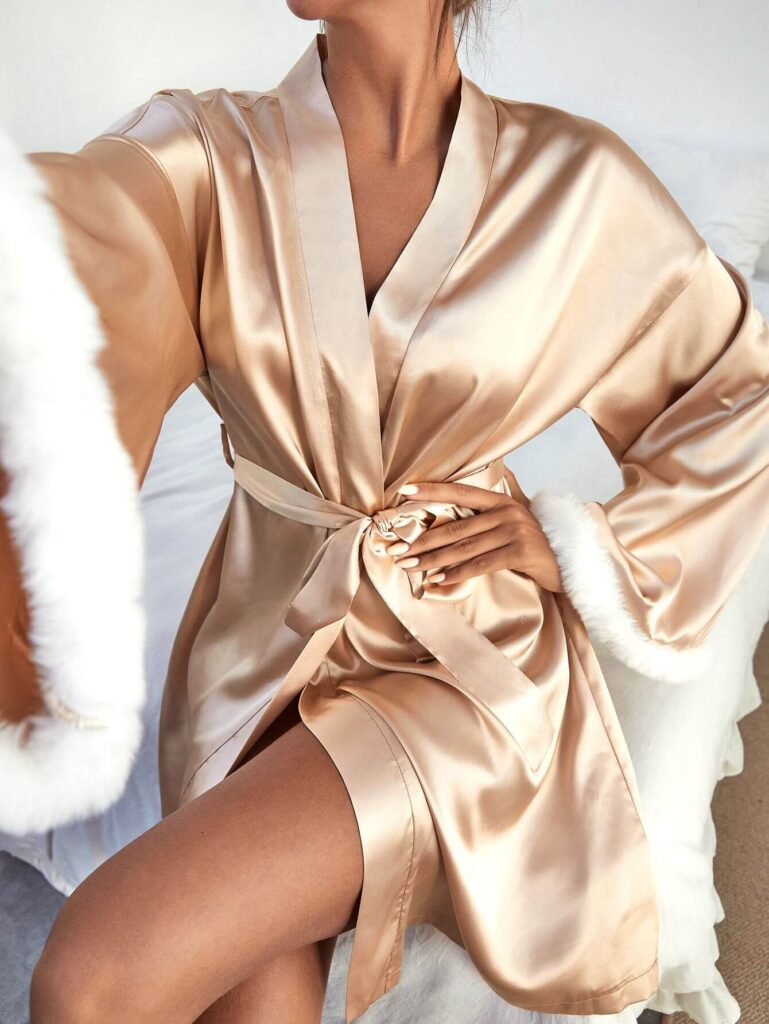 Gowns can be worn for modesty or even to cover outfits during hair and makeup sessions. They can be short or floor-length like kimonos, but almost all designs are fairly loose-fitting for comfort.
Key Features
They are an essential lingerie item as they can be paired with all other types of lingerie. This creates a broad pool of shoppers.
Gowns are highly customizable for weddings, bridal showers, sleepovers, or other events.
They are available in numerous designs and fabrics; you can thus easily find styles that suit your target demographic.
Pantyhose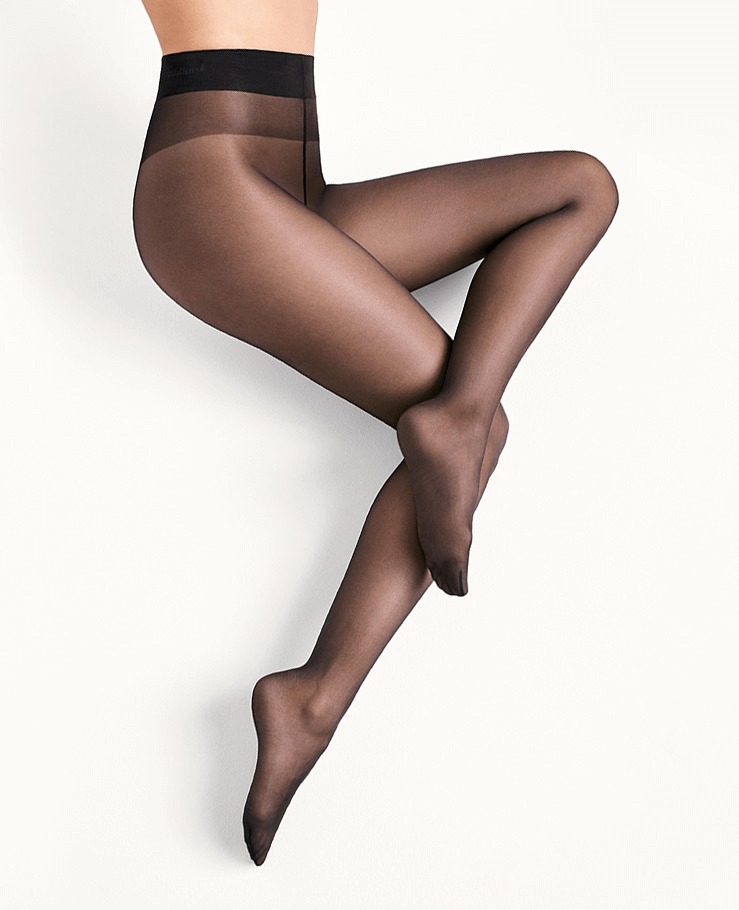 Pantyhose are stockings. They are usually worn under dresses, skirts, or even trousers for modesty, comfort, or as a fashion statement. In more intimate settings, they can be paired with lingerie sets, corsets, or bustiers to create a seductive ensemble.
Key Features
Most designs are made of sheer stretchy fabric or fishnet fabric.
Pantyhose can be opaque, sheer, or see-through and come in different colors.
Pantyhose are often thigh-high or waist-high.
Some designs are plain, while others feature embellishments like beads or embroidery patterns.
Lingerie Costumes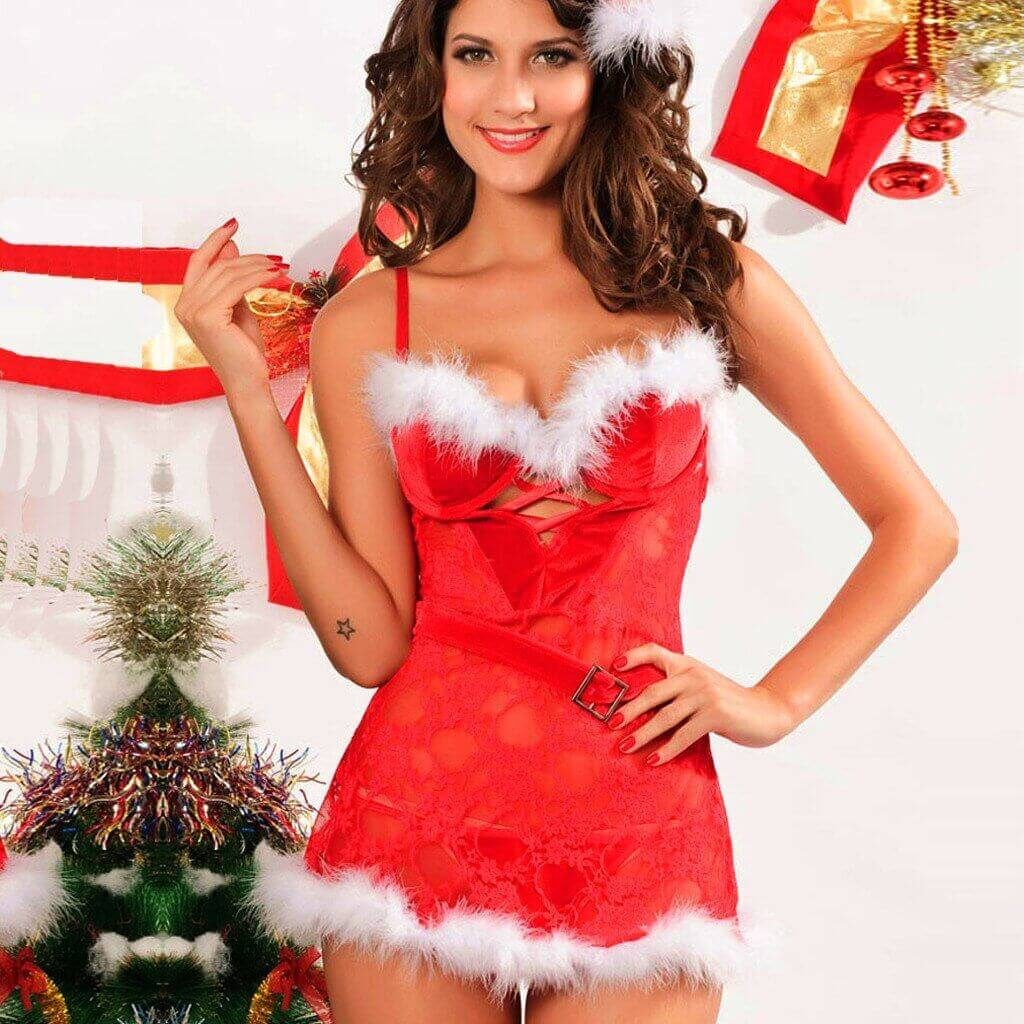 Lingerie costumes are mostly designed for seductive role play but can also be improvised for costume parties. They include seductive re-imaginations of nurses', lifeguards', superheroes', or police uniforms.
Key Features
The designs are quite diverse and cater to different interests.
Most customers enjoy the unique themes of these designs compared to ordinary lingerie.
Their multifaceted uses (intimacy, parties, entertainment) can widen your customer base.
Edible Lingerie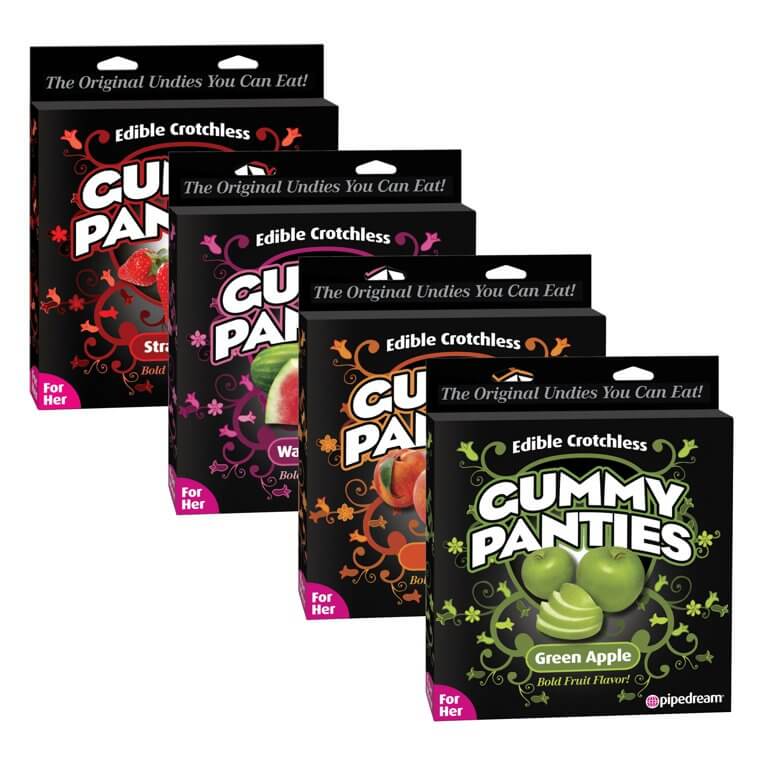 Edible lingerie includes bras, thongs, and other intimate apparel made using candy.
Key Features
The lingerie structure is usually either fully or partially edible.
The lingerie items come in different sizes and flavors.
The designs are often limited to items like bras or waist beads for manufacturing efficiency.
This type of lingerie can have a wide market as many people find it a fun gift or simply buy it out of curiosity.
Note: This type of lingerie may require food safety certifications and proper instructions for use.
Glow-in-the-dark Lingerie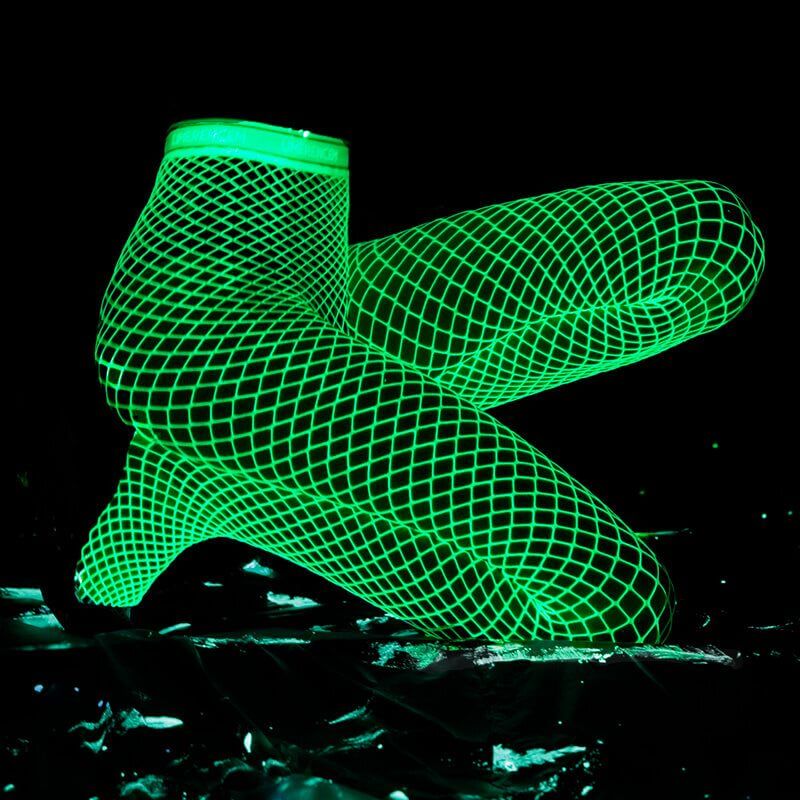 Glow-in-the-dark lingerie is lined with neon materials that glow in the dark. Almost all kinds of lingerie, from rompers to bras, can be customized this way.
Key Features
This unusual lighting effect of this lingerie makes it a hot seller. More so because items like pantyhose can be worn outdoors too.
There is no limit to the lingerie items or designs you can customize to feature this effect.
The glow-in-the-dark effect is safe for skin contact and has no risky contraindications. 
How to Choose the Right Lingerie
Choosing the right lingerie for a boutique or lingerie shop can be challenging because you need to focus on a broad range of factors. Here is how to get through it:
Understand Your Market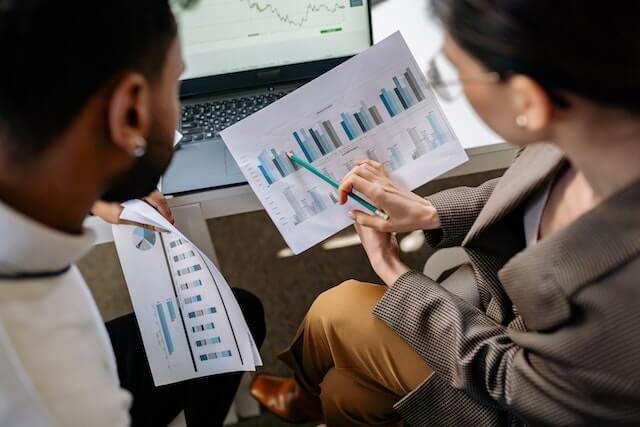 You stand a better chance of making the right choices if you take the time to research your market. During your research pay attention to:
Size issues – what is the average size of your target customers? Are they predominantly slender, mid-size, or plus-size? Alternatively, is it a mostly mixed-size population?
Culture – the culture of a region significantly influences what people wear. Conservative cultures, for instance, may lead to a high preference for modest lingerie, while liberalism may allow people to make bolder choices like bikinis and push-up bras.
Buying power – how much can your target customers spend on lingerie? Mid to high-income regions may be more amenable to splurging on high-end lingerie, while mid to low-income regions may prefer quality but affordable options.
Adaptability – how flexible are your customers to change? The answer to this will help you gauge if and what kind of trendy lingerie styles you should source and market to your customers.
Profitable demographics – what age groups are there in your target market? Which of them can you effectively market and sell your products to? Subsequently, what type of lingerie does that age group need?
The idea here is to get as much insight as possible about your customers' needs and preferences so that you can:
Learn what lingerie items to source, stock, and market.
Strategically win over customers to make high sales.
You can run your research through surveys on social media, using online data, word of mouth, or even all these options combined.
However, if you plan to set up an online store, consider using online research tools, as they can significantly ease your workload.
Choose the Right Products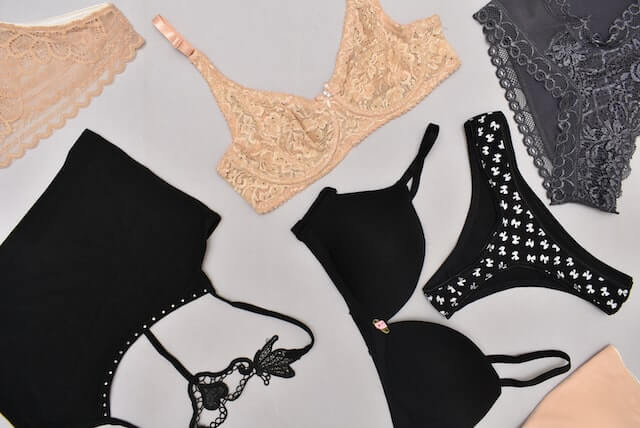 Once you learn what types of lingeries are in demand, source your inventory with a discerning eye. Aim for:
Compatible designs – body shapes vary across regions. Therefore, consider that corsets, for example, designed for slender populations may not always work for curvier women unless the designs are well-customized.
Graded sizes – seek lingerie orders with graded sizes to accommodate the range of sizes of people in your target market.
Beautiful colors, patterns, and fabrics – cute lingerie wins customers over. So, look out for unique colors, beautiful patterns, and embellished fabrics that are both comfortable and appealing.
Quality – insist on top-quality lingerie that is well-stitched and made of quality fabric. Prioritize value instead of cheap prices for poor-quality items.
FAQs on Types of Lingerie
How Do I Source Different Types of Lingerie?
First, define what types of lingerie you would like to source. Create a detailed product specification outline so that your sourcing needs are well-defined. You can then begin sourcing through the following ways:
B2B platforms – platforms such as Alibaba, DHgate, Made-in-China, and others host lots of lingerie wholesale vendors. You can also request quotes to compare prices, MOQs, and other sale details before choosing suppliers.
Online searches – online searches can help you find local and international lingerie manufacturers. This may require lots of due diligence but working directly with a manufacturer equally has numerous benefits.
Sourcing agents – a sourcing company can find suitable lingerie suppliers based on the sourcing requirements you present. They professionally and conveniently handle all the research, due diligence, and negotiations at a fee.
What Are the Best Types of Lingerie Fabric?
This depends on the type of lingerie that you are sourcing.
For example, when it comes to lingerie items like panties, cotton crotches are highly recommended because they are breathable and less likely to promote infections.
Cotton, and other moisture-wicking materials, are also ideal for the inner linings of tight-fitting lingerie items like corsets and bras.
In contrast, fabrics like silk, satin, Organza, and lace, among others are quite okay for other lingerie items like camisoles, playsuits, etc.
How Many Types of Bras Are There?
There are more than 25 types of bras in the market. They are differentiated by design factors like :
Padding
Wiring
Straps
Coverage/cup design
How they are won, e.g stick-on bras, drawstring bras, etc.
Function, i.e. breastfeeding, sports, etc.
How Do I Market Lingerie?
In most countries, it is legal to import, market, and sell lingerie.
However, it is prudent to be sensitive to cultural norms. For instance, in some religious societies, it would be frowned upon or even illegal to use explicit pictures to market lingerie. You may thus need to use toned-down images for your campaigns.
Additionally, some customers may prefer privacy given the lingerie items' intimacy. If this is the case in your market, aim for a relatable classy business name, logo, and branding approach.
On messaging, remind your customers that while lingerie needs and choices are private, they deserve the best products to compliment their outfits and keep them confident.
Finally, on sales, solutions like product bundling could help you drive sales. Especially when introducing products that your customers may not be used to.
In Conclusion
Lingerie is such a backburner subject for most people that they seem to forget to invest in it for their own wellness. Presenting them with great designs easily accessible at great prices can be a winning strategy in any market.
So, why wait until your competitors beat you to it? Send us your sourcing requirements, request a free quote, and we will find you the best suppliers for your needs.
Anxious about lingerie customization, branding, or shipping logistics? Count on us to handle them for you too with expert care.