Buy Quality Wholesale Women's Underwear at Outstanding Prices
If you're looking for top-quality wholesale women's underwear, feel free to reach out! At Niche, we can source high-quality women's underwear wholesale from trustworthy suppliers at unbeatable prices. The best part is – you don't need any other service providers. From sourcing to shipping, we got you covered!
No upfront costs. No obligations.
Top quality products
Thanks to our many years of expertise, Niche can guarantee top-quality products to all our clients. Our client's success is our priority, so with us as your sourcing agents, you will always get wholesale women's underwear in bulk with consistent product quality.
All-in-one service
Niche is an all-around service provider that takes care of everything for you. Sourcing, branding, packaging, storage, shipping – we do it all! Why bother with so many service providers when you can have it all with us? Choose Niche to save time and money and scale effortlessly!
Personal customer support
Choosing Niche as your sourcing agent means having constant customer support. As soon as you place your first order, you will be connected to your personal support agent to guide you. We take pride in our excellent customer support, so whether you use Skype, WhatsApp, or email, we are always available to help!
Trending Wholesale Women's Underwear to Sell
Are you looking to buy wholesale women's underwear in bulk at great prices? Then you are in the right place! Check out our collection of panties wholesale and choose your favorite. Need something different than what you see? Let us know and we'll help you find what you're looking for!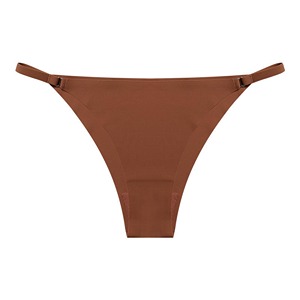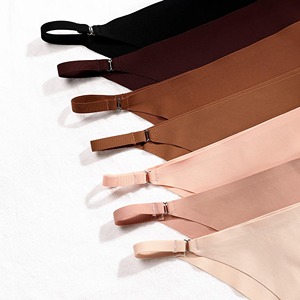 Women's Bikini Underwears
Material Nylon, Spandex
Color Black, Purple, Brown
MOQ from 1000 pieces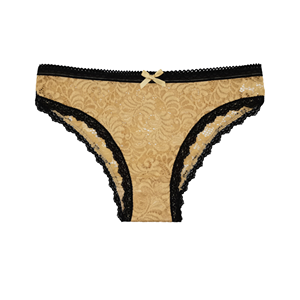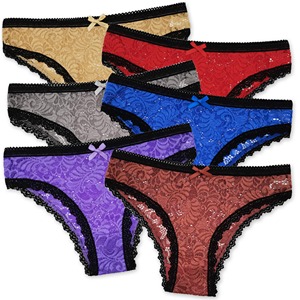 Women's Cheeky Underwears
Material Cotton, Spandex
Color Customizable
MOQ from 1000 pieces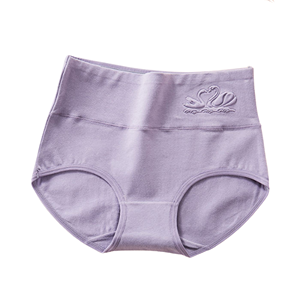 Women's Tummy Control Underwears
Material Cotton, Spandex
Color Purple, Beige, Pink
MOQ from 1000 pieces
HOW IT WORKS
Buy in bulk or customize in 3 steps
Tell us what you need and we'll buy or custom the products you want.
Get a sample to hold and feel for assessment or improvement.
Place your first order when you feel confident to start your project.
They give very fast solutions, high-quality products, the best customer service that you can get!!! Products are being delivered to the USA very fast. Warehouses in different countries. If you want to take your business to the next level, this is the company you want to work with!
Sergey
Niche client
The easiest way to buy top-quality wholesale women's underwear
Develop your brand with reliable women's underwear wholesale suppliers. Give us a chance, and watch your business prosper!
Learn more about wholesale women's underwear
As one of the essential items in any wardrobe, women's underwear is one of the highest demanded items on the market due to its necessity. The market demand for this product is consistent, guaranteeing success and business growth in no time.
There are several different underwear styles that you can sell. These are:

Thong underwear
Bikini underwear
Hipster underwear
High brief underwear
Mid-rise underwear
Cheeky underwear
Boyshorts
According to recent Amazon purchase data, seamless underwear for women is the best-selling item in the women's underwear category. Not far behind are postpartum underwear and tummy-control underwear for women.

This data shows that you can have a successful business that can be diverse depending on a woman's necessity.

Here's a full list from bestselling to worst-selling in declining order:

seamless underwear for women
postpartum underwear
tummy control underwear for women
thong
cheeky underwear for women
plus size underwear for women
g string thongs for women
boyshorts panties for women
lace underwear for women
bikini underwear for women
hipster panties for women
The best fabric for women's underwear is, of course – cotton. All specialists recommend using underwear made from natural materials (especially cotton) since those are breathable fabrics, lightweight, soft, and most importantly, comfortable to wear.

If you are looking for a more luxurious look, then choose silk. Silk is also breathable and hypoallergenic, which makes it a great fabric for any type of women's underwear, especially lingerie.
Seamless underwear is a type of women's underwear with no visible seams. Instead, it's typically laser cut and transparent when worn under clothes, without any visible edges or seams.
These panties allow higher comfort and are great for wearing formfitting clothes. They are usually made of cotton, making them gentle on the skin. Most importantly, without the visible seams, your underwear won't be visible.

These are only some benefits of why these panties are among the best-selling women's underwear types, so definitely give them a go!
Hipsters are something between boyshorts and bikinis. They are high-waisted like boyshorts but have more coverage on the leg-line than a bikini cut. Thongs, on the other hand, are triangular panties that only provide front coverage, and offer almost no rear coverage.
Here are some crucial things to remember when choosing underwear to sell:

Product quality – the most important thing is the quality of the underwear. Make sure to choose the best quality for the best price, especially since comfort is a very important factor for this product;
Price and profits – determine your profit margins by calculating the wholesale price vs. sale price of your end product;
Supplier availability – make sure you find the right wholesale women's underwear suppliers for the type of product you need;
Competition – in a market as competitive as women's underwear, we suggest researching your competition beforehand
Of course! As mentioned above, underwear is an essential item in any wardrobe, so the market is huge and the demand is constant. However, note that the broad women's underwear niche can be saturated.

To counteract this fact, we recommend choosing a narrower sub-niche.
Yes! For the best price, buying wholesale women's underwear from China will give you the best quality and quantity. China probably has the widest choice of women's underwear wholesale suppliers and manufacturers, so it is surely the best place to start.
Niche is a sourcing company in China with many years of experience with product sourcing, product development, dropshipping, private labeling, order fulfillment, and shipping.

So, we can help you find the best wholesale women's underwear for your brand, customize it or brand it, package it, store it, and ship it to end customers.

We strive to provide first-class service to our clients and have everything a business might need!